Welcome to this week's Wednesday Watch List, where I share the random things that captured my attention and stole my heart over the past week!
This post contains affiliate links for your shopping convenience. You can read my full disclosure policy here.
1 – The designer that helped bring our kitchen renovation to life, Erica Bryant, recently renovated her own kitchen and it is an absolute stunner! It has so many charming and cozy details. Aren't her cabinets the perfect putty color?! Click here to see more from her renovation and her portfolio. And if you're local to Omaha, we loved working with her! The stunning images from the renovation were taken by my good friend Mandy McGregor, the best interiors photographer you can find!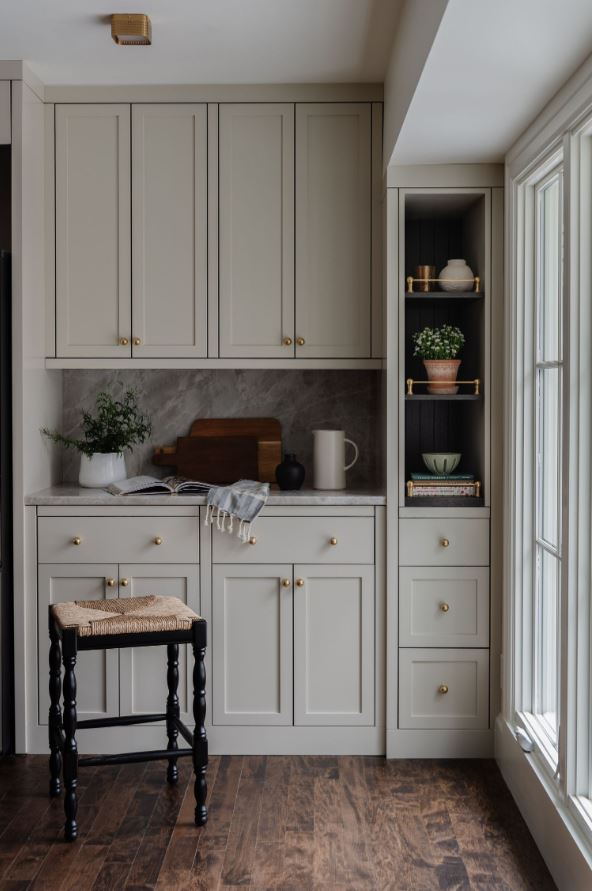 2 – I mentioned I have a conference next week in Dallas, and with that, I needed to buy a handful of dresses. It's hard to find ONE good dress, let alone THREE! Ha! This espresso check dress fit the bill for one of the nights and it's really cute on! Thankfully I got it during their sale last week, but I belive they also offer email coupons if you sign up for emails or text. I would argue it's a smidge bit short on me (longer on me though than the model) and I'm 5'8″ with a long torso. But, since I'm guessing it's 98% women at the conference and I figured I can wear shapewear shorts under it or something, I'm going with it! It fits true to size with a looser fit and the fabric is heavy and very forgiving. I'd say size down though if you're between sizes because of the looser shape.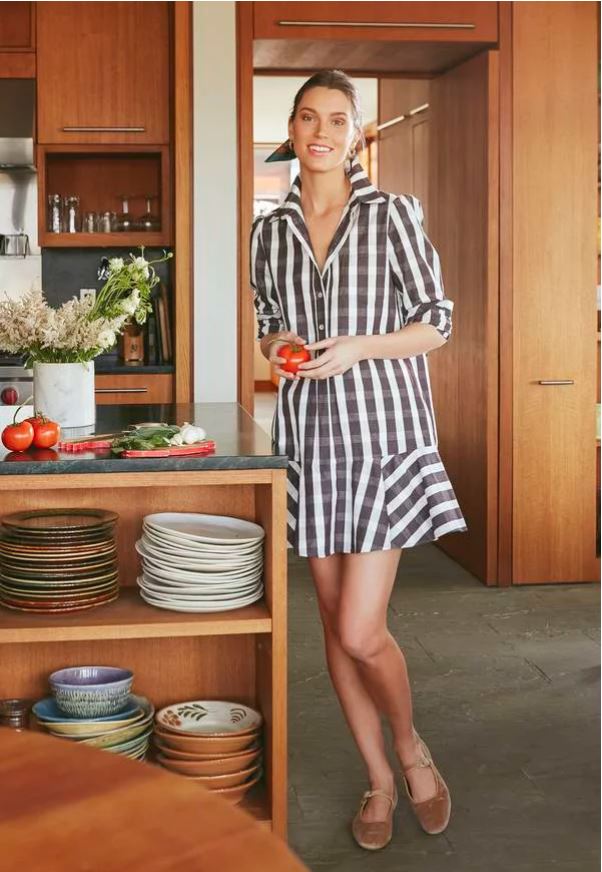 3 – One of my sweet friends put together a going away gift for me, and part of it included these gorgeous marble trivets! They look like decor in your kitchen, but are also functional and such a pretty trivet options for hot pans, etc.! Love how unique they are!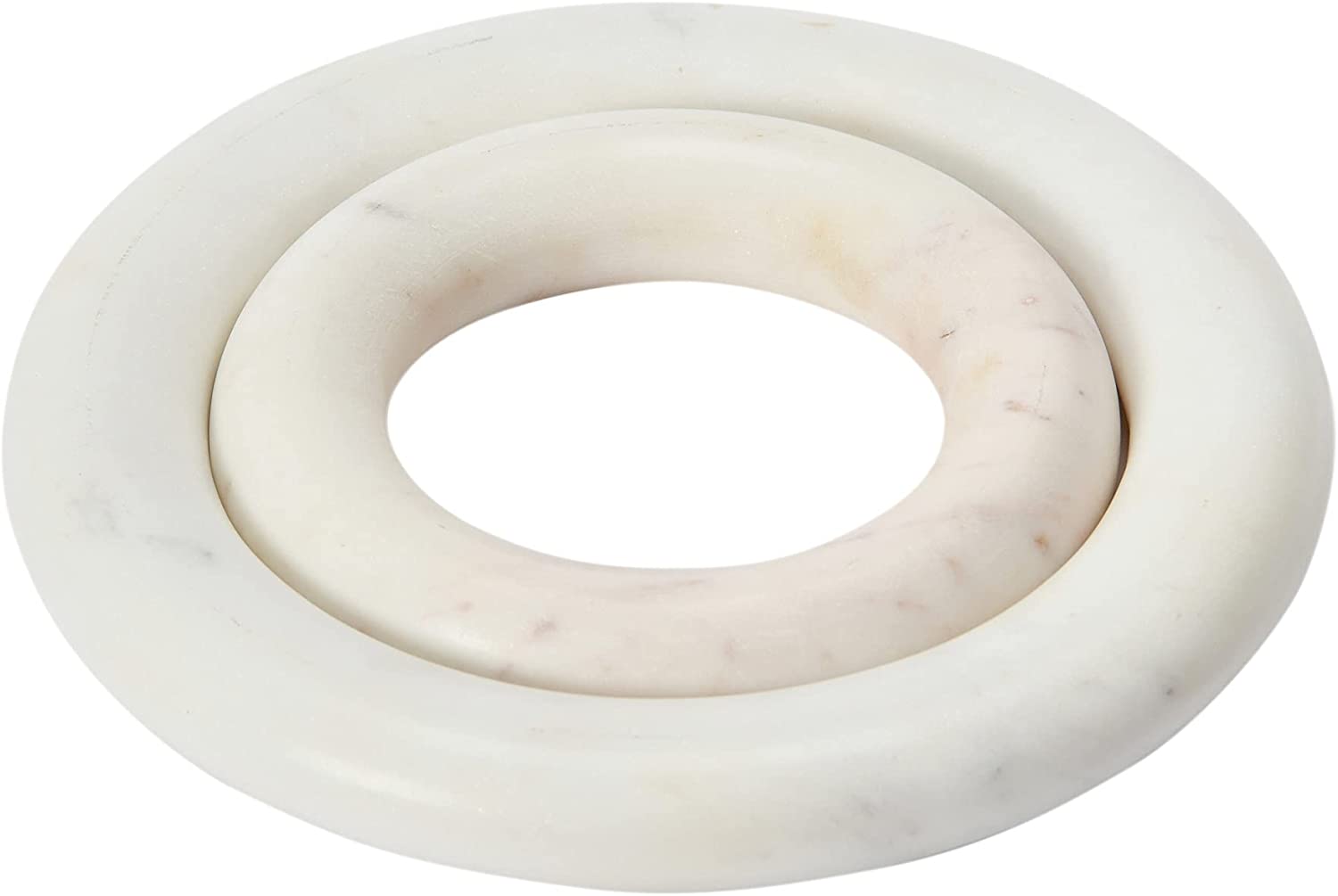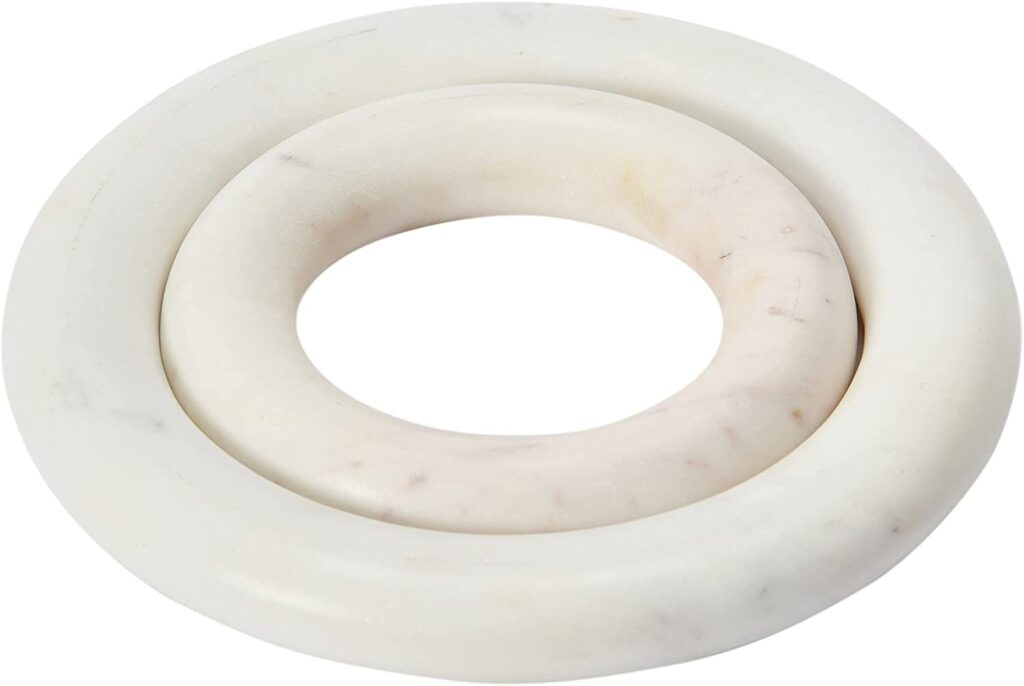 4 – A thoughtful reader sent me this great look for less find to share with all of you! It's a good one, so I definitely wanted to share right awy. This white wood bead chandelier is not only an incredible price, but it's such a great look for less option to the Palacek lights in this collection. She said she bought it and was very happy with the quality for the price! And it's even on further sale right now!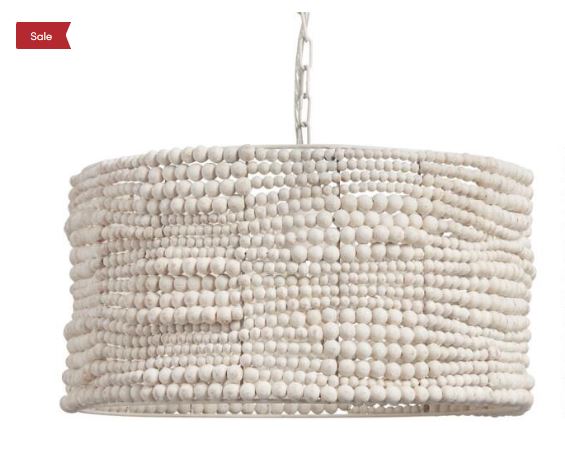 5 – So, remember the dining chairs from my Florida Coastal Cottage plans yesterday that I said I was planning to order? After months of indecision, I finally went to buy them last night and it showed they'd arrive in 2-3 weeks. When I went to the final stage of checkout, it gave me an update and said now it's February or March. What the heck, Pottery Barn?! So, long story short, I've decided I'll now order these rattan dining chairs instead. They were always kind of the backup since we have these armchairs. I love how much they look like the Serena & Lily version (which is $728 EACH), and we've been super happy with the quality of the armchairs! After searching a bunch of sites and Google, it's pretty clear Walmart has by far the best price – $60-100+ less than any other retailer I could find – since they just marked them down! I was originally thinking I'd need six, but now I may just order four (total, not pairs) and then just bring the armchairs in if needed even though our table is round. One of the best parts? They could arrive in under a week if I wanted them to! Side note: Marshall's just got in a very similar set of counter stools if you're interested!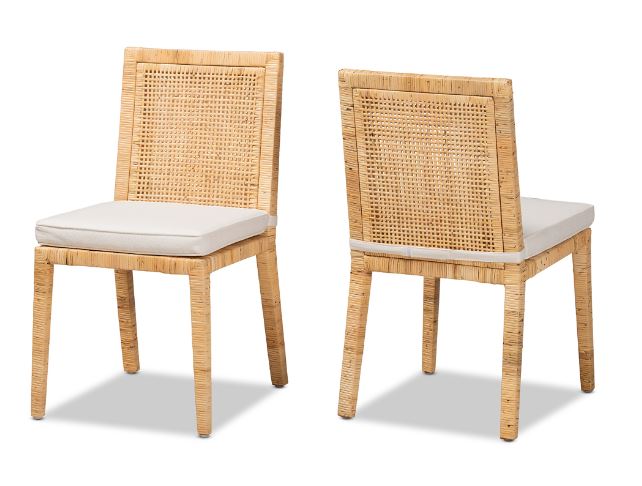 If you would like to follow along on more of my home decor, DIY, lifestyle, travel and other posts, I'd love to have you follow me on any of the below channels: