Welcome to this week's Wednesday Watch List, where I share the random things that captured my attention and stole my heart over the past week!
This post contains affiliate links for your shopping convenience. Click here to read my full disclosure policy.
1 – I was super excited when I came across this pillow cover (this is the correct link but you guys sold out this exact color/pattern quickly. Keep checking in case it re-stocks). It's such a great designer look for less. I continued down the rabbit hole and ended up ordering up five other sets of super affordable covers to test out. I'm going to share a real-life look at them over on my Instagram Stories today but I thought I'd share them all here as well. I also bought some of these pillow inserts a few months ago after a local designer told me she loved them. The quality is great for the price. I always order 2″ larger insert than the size of the cover. So, for example, I order 24″ inserts for 22″ pillow covers to give them that full look. I'm hoping to share my pillow insert guide soon now that I've tested so many!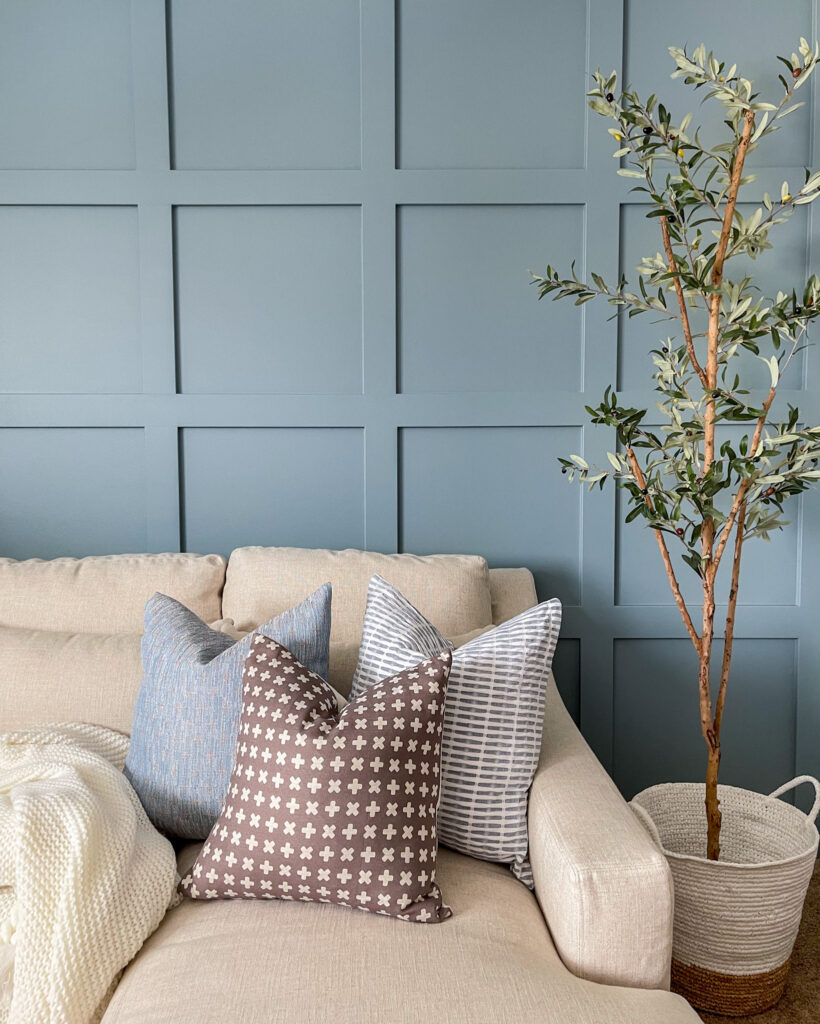 DEN SOURCES: Linen Sectional | Blue Cross Pillow Cover | White & Navy Pleated Pillow Cover | Brown X Pillow Cover | Faux Olive Tree
Here's a close-up look at the fabrics. I just love the combination of textures and colors!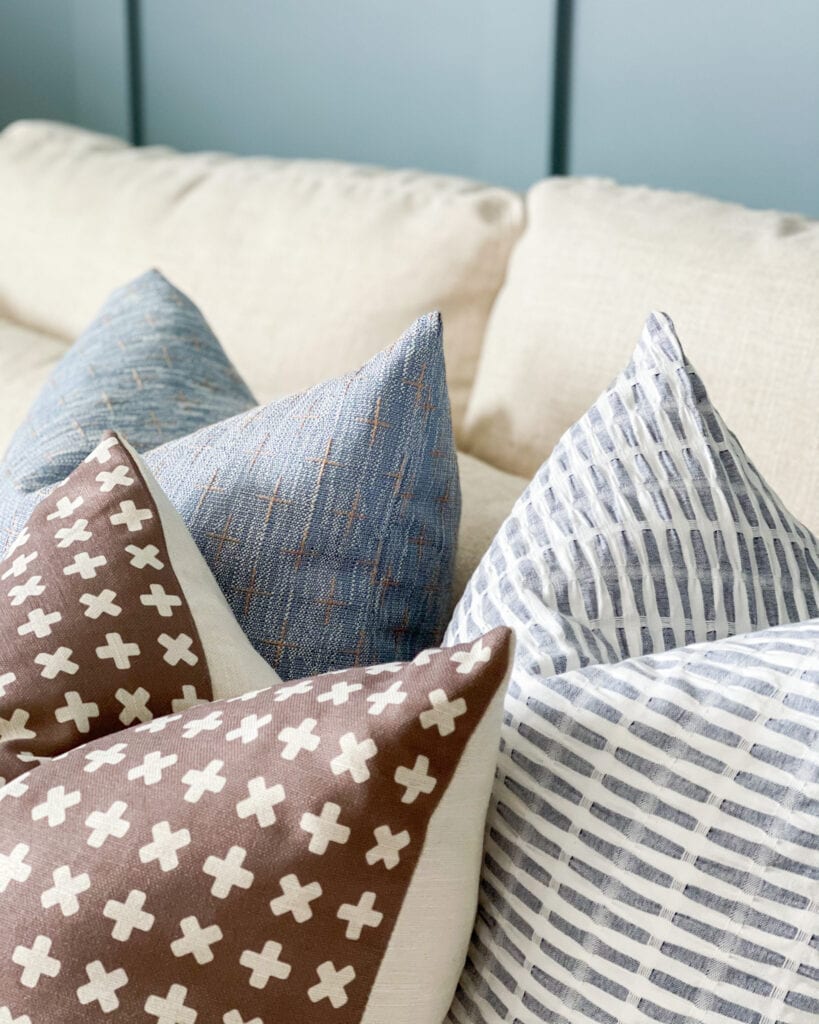 And here's a look at all the ones I tried. I'm super happy with all of them. And some of these end up only being $8-9 each which is crazy! Most come in a variety of colors and sizes, as well. Click on any of the images below to be taken directly to the item.

2 – After turning 40 last year, I've been trying to up my skincare game. I got this at-home microdermabrasion wand a few months ago and have been loving the results! I try to use it once a week, and it's pretty amazing how soft it makes my skin. I use it after I wash my face and then it only takes 4 minute to use. On auto mode, it beeps at you along the way to switch zones. I then follow it up with this serum and this moisturizer. It essentially polishes your dead skin cells and sucks them up like a vacuum at the same time. It also comes with four heads so you can even use it on your body! I'll try and remember to hop on my Instagram Stories next time I use it to show how simple it is! I thought I'd share it today because it's already on a pretty big sale, but you can also get an extra 20% off at checkout with code BEMINE21 at checkout. I'm also a huge fan of the facial steamer and facial cleansing brush (they both get the additional 20% off too)!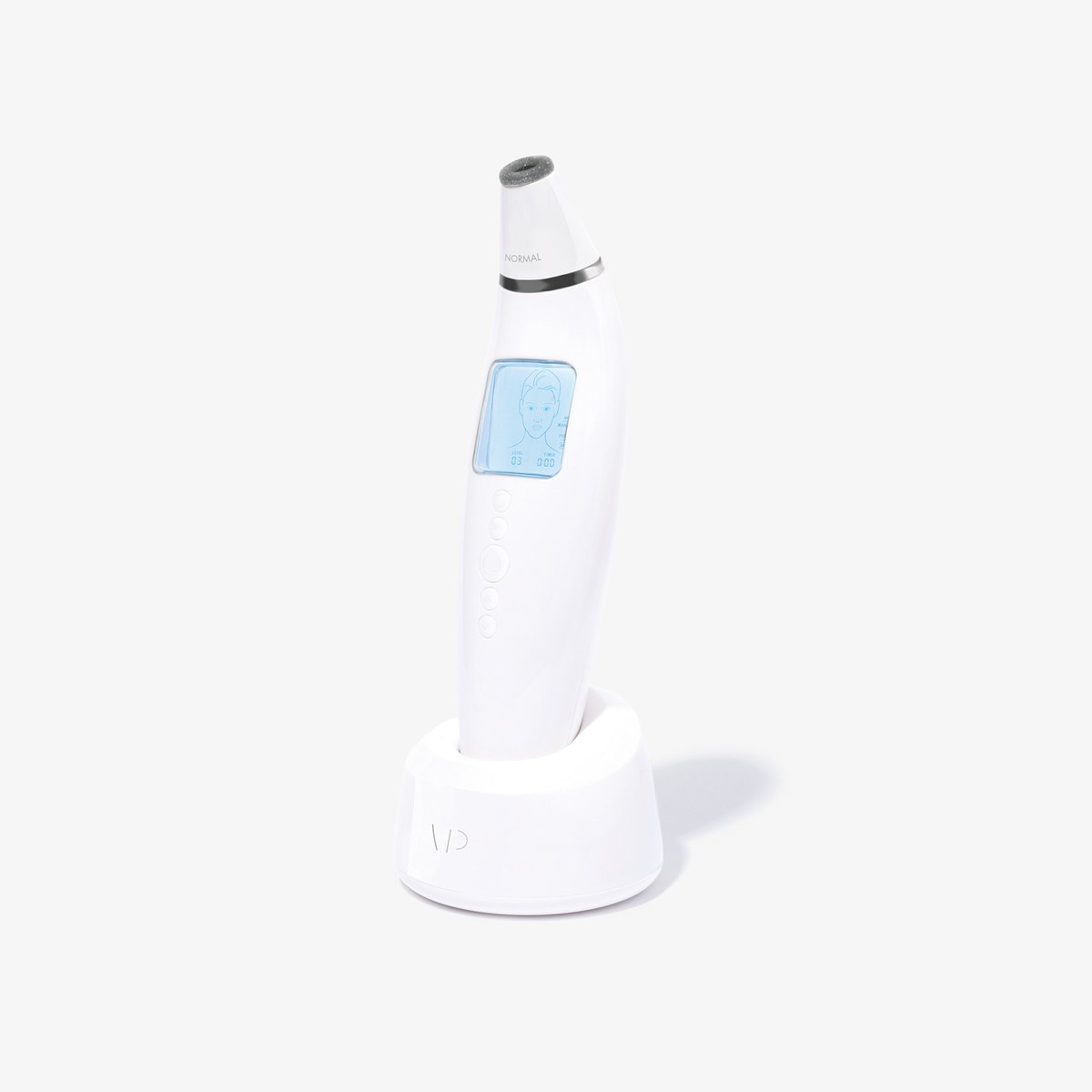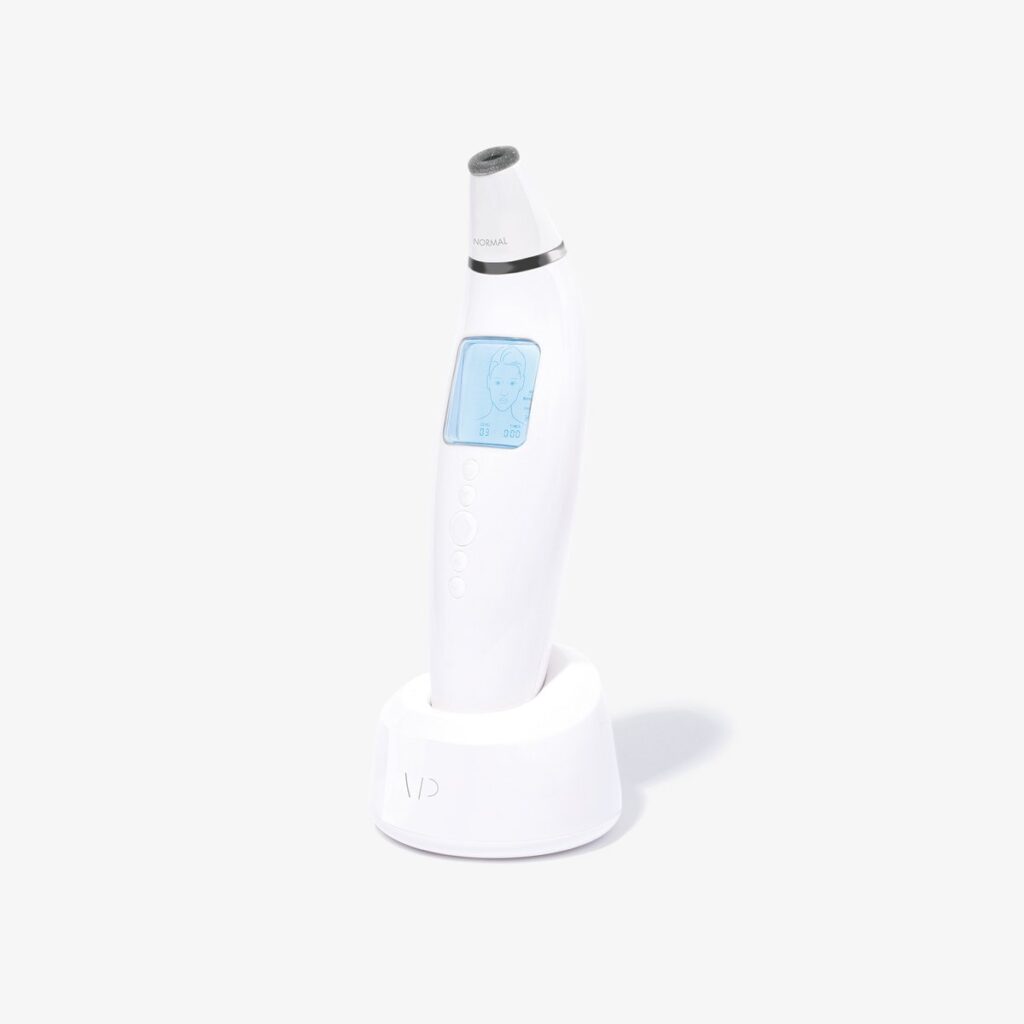 3 – I finally ordered a "real" beautiful phone case! For the past decade or so, I've just used whatever was available at the Verizon counter the day I'd get my new phone. But, this year I ordered my phone online and decided to get a fun case. For only about $10 more than what I'd pay for something at Verizon, I ended up getting this camel leather case and I can't wait to receive it! It's fully customizable, comes in several colors, and can be plain, hand-painted or the trapunto quilting with initials, like I got below. So many fun options! I also see they currently have 15% off orders of $100+ right now with code SHARELOVE15.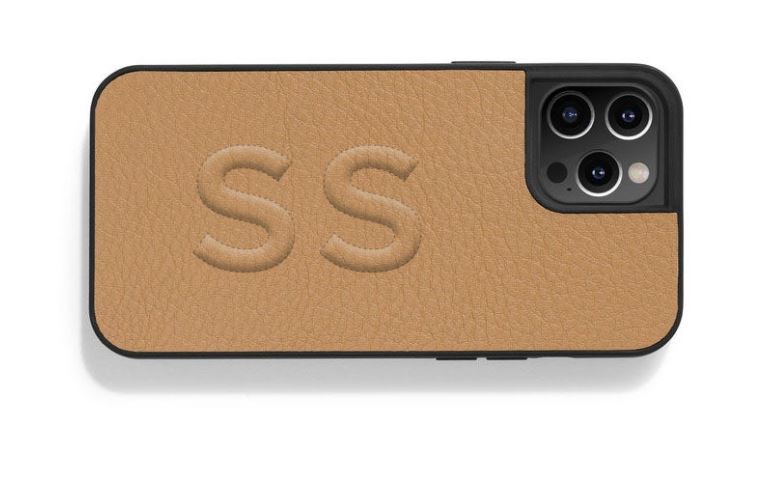 4 – This scallop ceramic planter set couldn't be cuter! And if you don't love the mixed colors, they'd be easy to paint with spray paint or by hand. I think they'd be perfect for kitchen herbs or in a tablescape with fresh spring blooms! It would also be fun to use as packaging for four gifts filled with treats and goodies!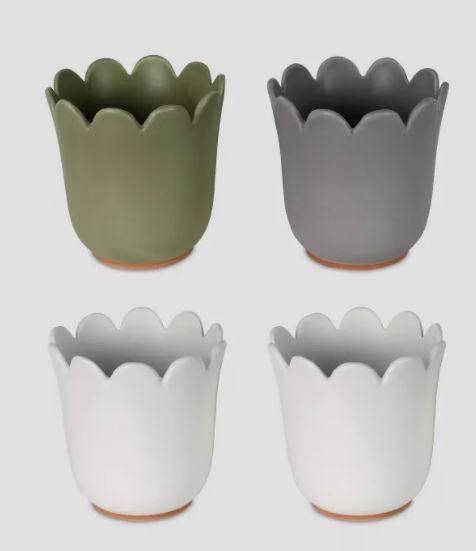 5 – Big news! I finally found another great look for less to my favorite Pottery Barn frames! Check out this option. Although they only hold a 5″x7″ image, the overall size (nearly 2'x2′) is the closest I've ever found to the PB version – and they're less than half the cost! I share more ideas on gallery frames and options in this post!
They have a few other variations shown below. You can click any of the images to be taken to each of the styles.

If you would like to follow along on more of my home decor, DIY, lifestyle, travel and other posts, I'd love to have you follow me on any of the following:
Pinterest | Instagram | Facebook | Twitter
disclosure: some affiliate links used