Welcome to this week's Wednesday Watch List, where I share the random things that captured my attention and stole my heart over the past week!
This post contains affiliate links for your shopping convenience. Click here to read my full disclosure policy.
1 – All of my Studio McGee x Target items I ordered have arrived. I'm still going through some of them since the box are mixed in with arrivals for the bathrooms. But, one of the biggest surprises for me was how much I love these plaid pillows! I love that Studio McGee has theirs designed with zippers (as most at Target are sewn shut). Even without swapping the inserts, they look great. But I think once I do with mine, they're going to look a lot more expensive than their $30 price tag. There are actually two smaller sizes that are even less expensive (I have the 24×24). I simply left my navy blue velvet pillows out from Christmas, so it was a pretty easy update. And I think the windowpane plaid will work for spring and other seasons as well, by swapping out the other pillows I use with it! And just a quick reminder that the rest of the collection launches on Sunday – and it includes this abstract art that was the most clicked on item the initial day the collection launched!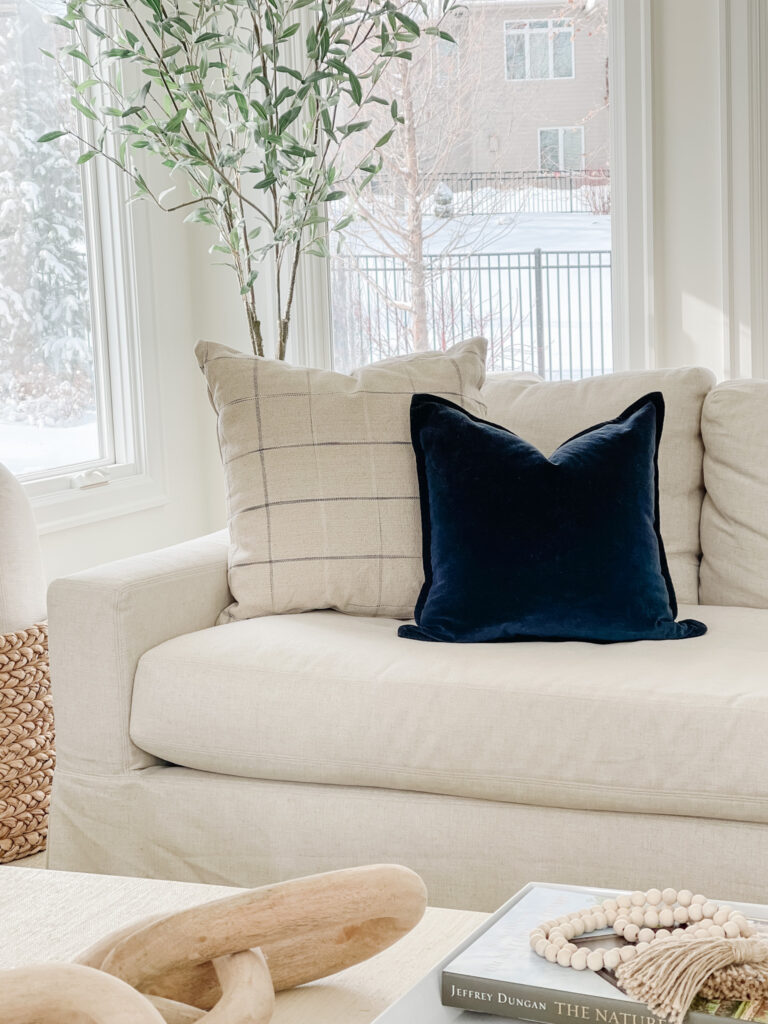 LIVING ROOM SOURCES: Linen Sofa | Windowpane Plaid Pillow | Velvet Pillow | Faux Olive Tree | Woven Basket | Coffee Table | Similar Oversized Wood Links | Wood Bead Tassel
2 – This time of year, I'm typically stalking all the resort wear collections that have launched. However, this year, many have opted out of doing or delaying these collections and skipping right to spring. That's in part due to slower travel and also because of factory & product delays from the pandemic. Instead, I've been waiting for little glimpses of early spring arrivals at some of my favorite retailers. I'm really loving these lavender and floral looks this year! All sources for the graphic can be found under the image below.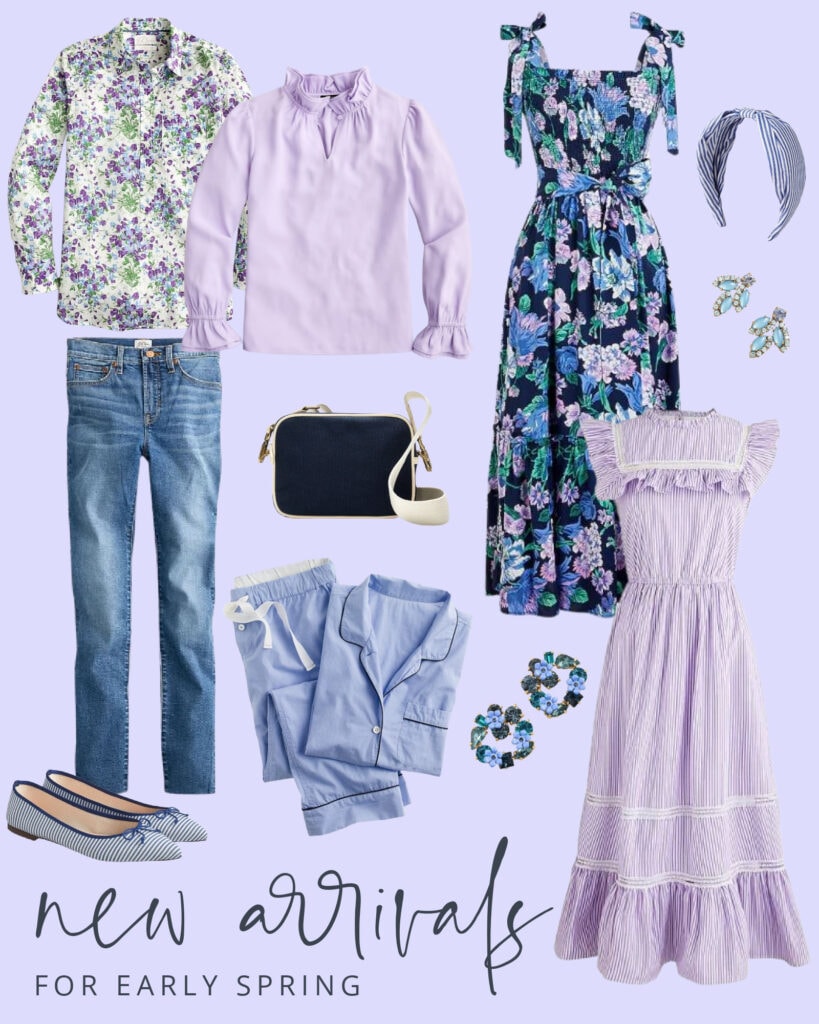 SOURCES: Floral Top | Ruffleneck Crepe Top | High-Rise Jeans | Striped Flats | Canvas Camera Bag | Pajamas | Smocked Bow Shoulder Dress | Striped Knot Headband | Crystal Leaf Stud Earrings | Floral Wreath Earrings | Tiered Stripe Ruffle Top Dress
But you know I'm always drawn to shades of blue as well!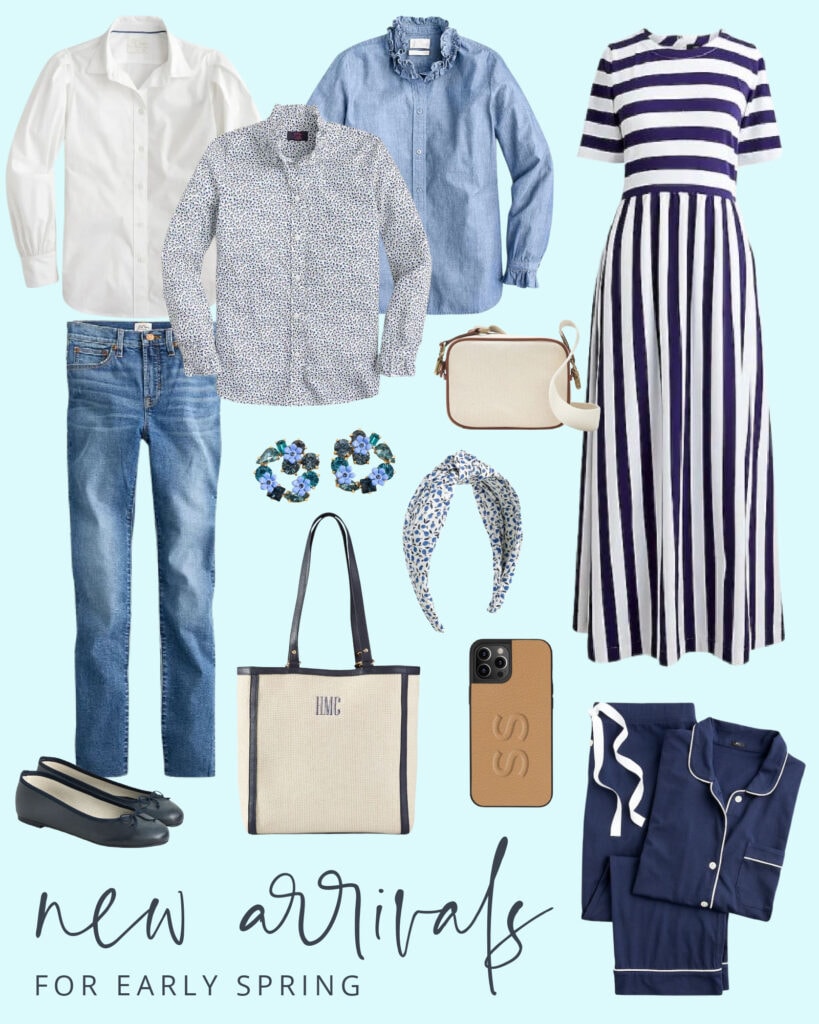 SOURCES: Puff Sleeve Top | Ruffled Floral Top | Ruffled Chambray Top | High-Rise Jeans | Ballet Flats | Floral Wreath Earrings | Italian Raffia & Leather Tote | Canvas Camera Bag | Floral Knot Headband | Monogrammed Phone Case | Striped Maxi Dress | Dreamy Pajama Set
3 – I finally ordered this makeup setting spray after seeing beauty blogger after beauty blogger recommend it! I have it about two months now, and I love it so much! I have pretty oily skin and makeup usually wears off pretty quickly. But this definitely extends wear time for many more hours! I've used this eyeshadow primer from the same brand for as long as I can remember, and I don't see myself ever trying anything else. It's so good!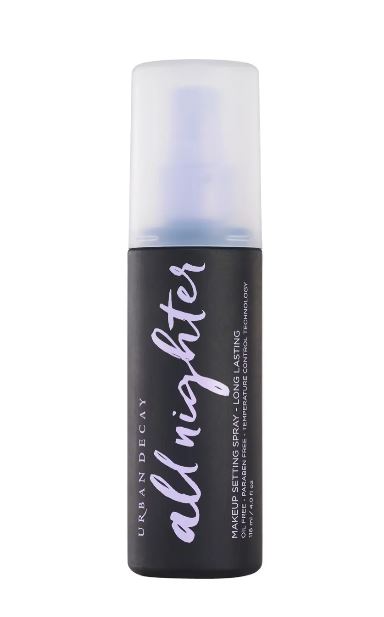 5 – After our Mediterranean Cruise in early 2019, I started admiring the Assouline travel series coffee table books. You've probably seen various ones styled in scenes around homes all over the internet. But they drew me in because they feature some of my favorite locations all over the world (and places I want to go)! I made up my mind to start slowly collecting them as we visited various places. It took me until now to get my third. The books aren't cheap, but they are large and filled with incredible imagery and stories – and bring all the nostalgic feels! I got Amalfi Coast for Christmas and I could spend hours looking at it. I also have Capri and Mykonos but need to eventually get several more to be current. Hoping to travel some more in the future to add to my collection! Following are some other books they have. And I guess technically, I went to Miami Beach once…on a business trip…so I'm not sure that counts 😉 And if you'd prefer to order directly from Assouline, you can do so here.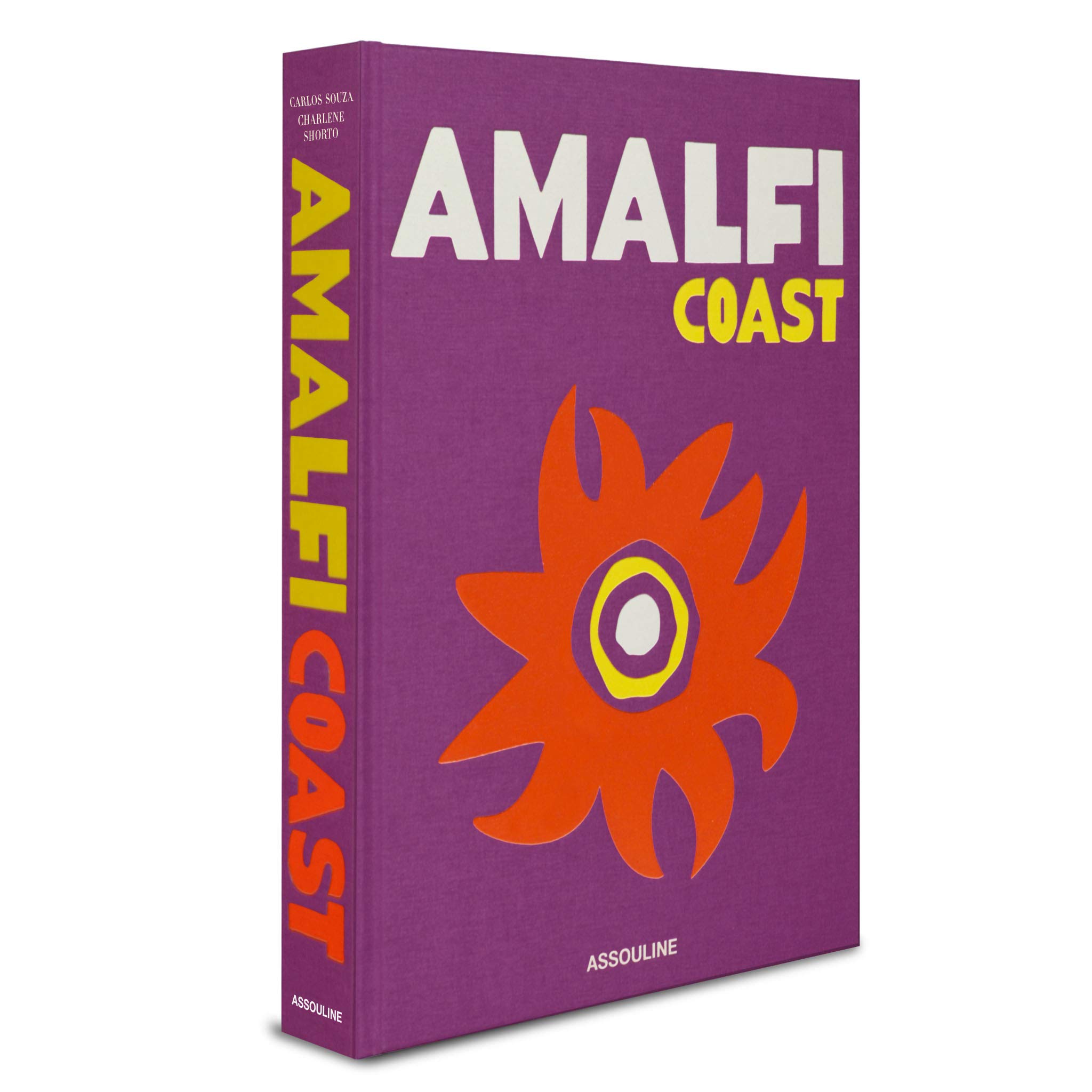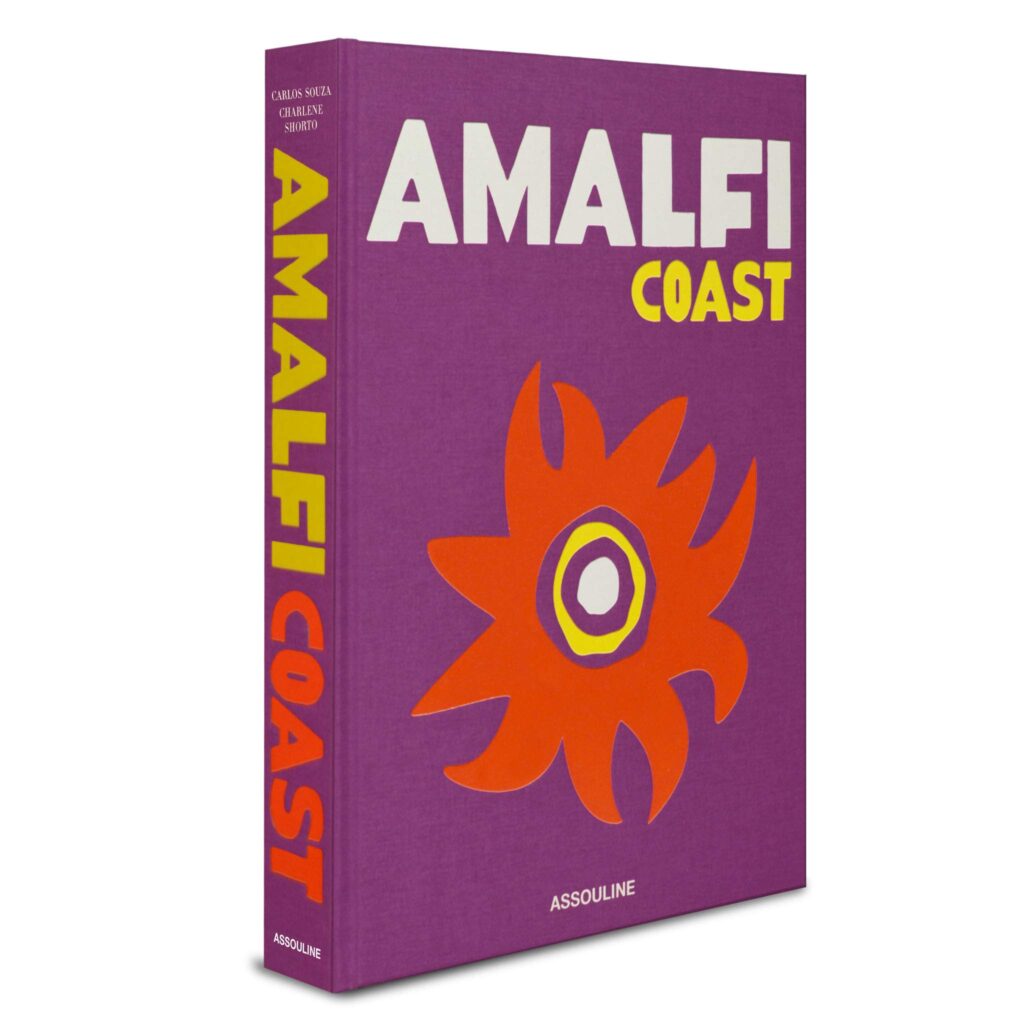 It's written by a husband and wife pair that worked for Valentino and shares some of their personal photos and stories. There's a quote in the book about Positano and how it always feels like the 1940s and is a timeless spot unlike any other in the world. And it's so true!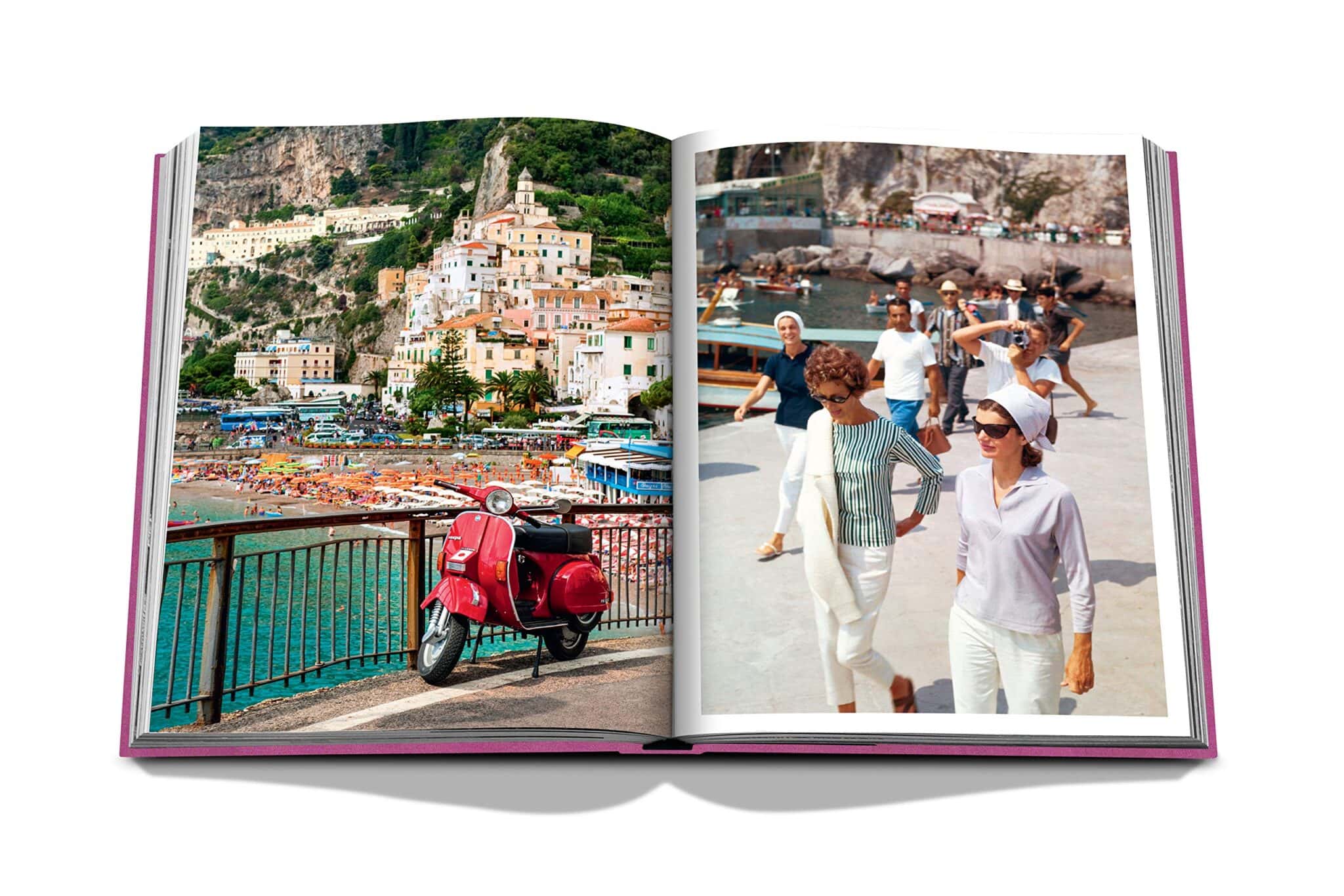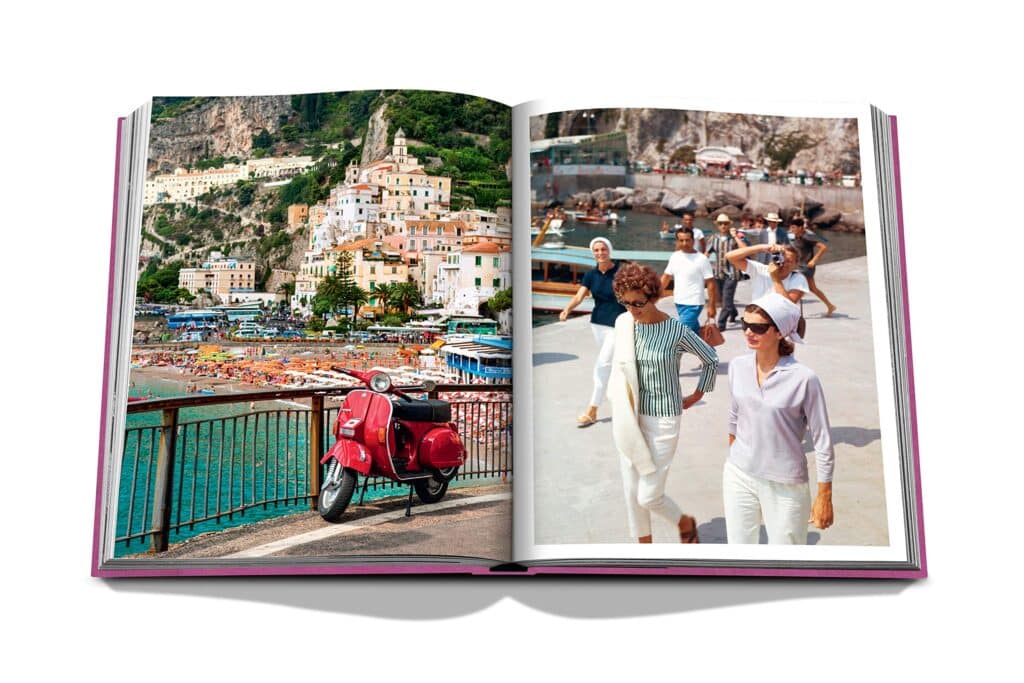 5 – I am for sure that person that sits down to do a task, and then three hours later, I've completed a dozen other tasks, but not the one I was intending to do. My brain is constantly all over the place. I recently ordered this time tracker notebook and love it! It allows you to block windows of time throughout the day for various tasks. I still swear by this weekly planner pad, but this notebook helps me getting into the details of each day and how and when I should allocate time to each task. I love that it doesn't have a bunch of bells and whistles – just a weekly sheet dedicated to purely allocating time. No other distractions!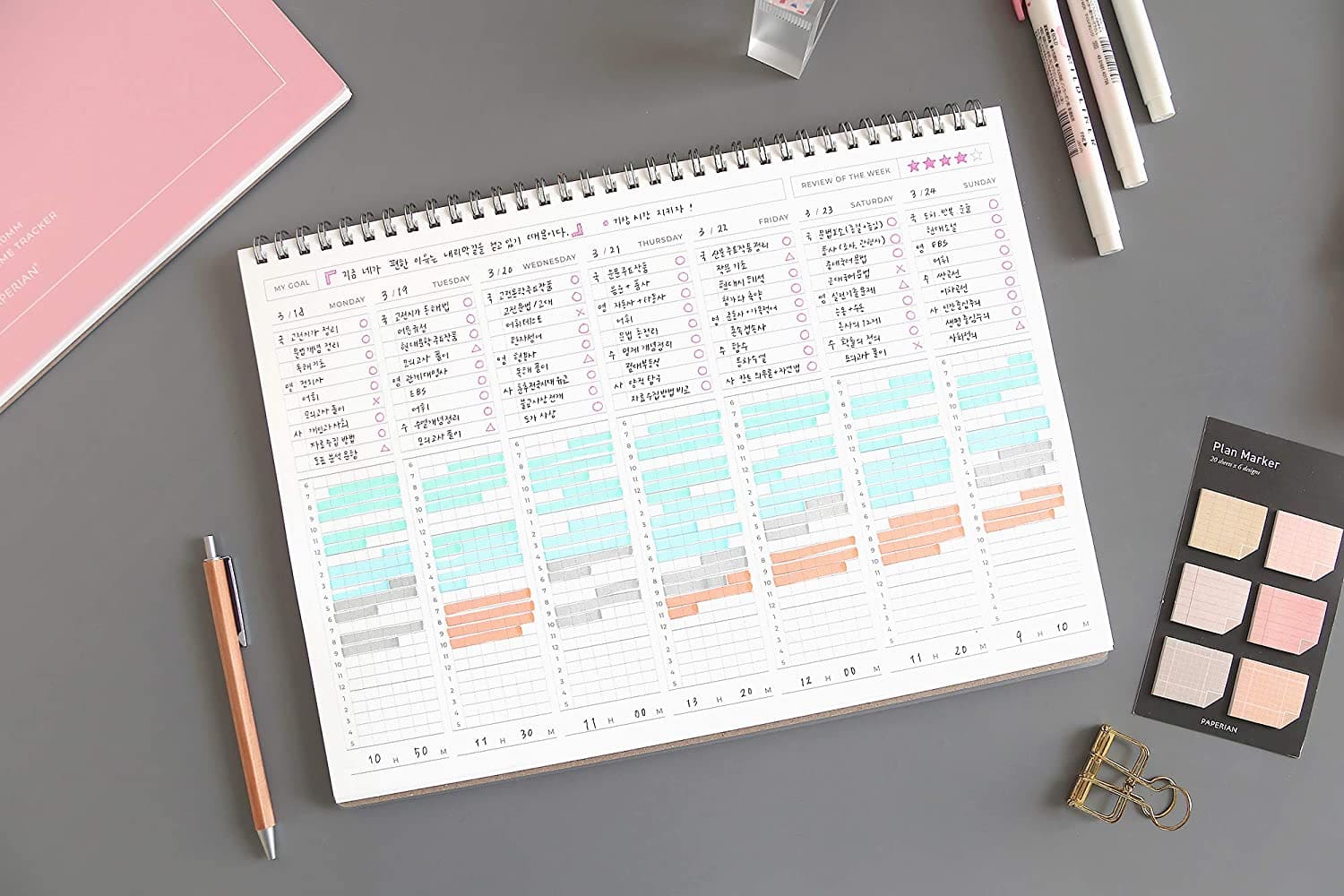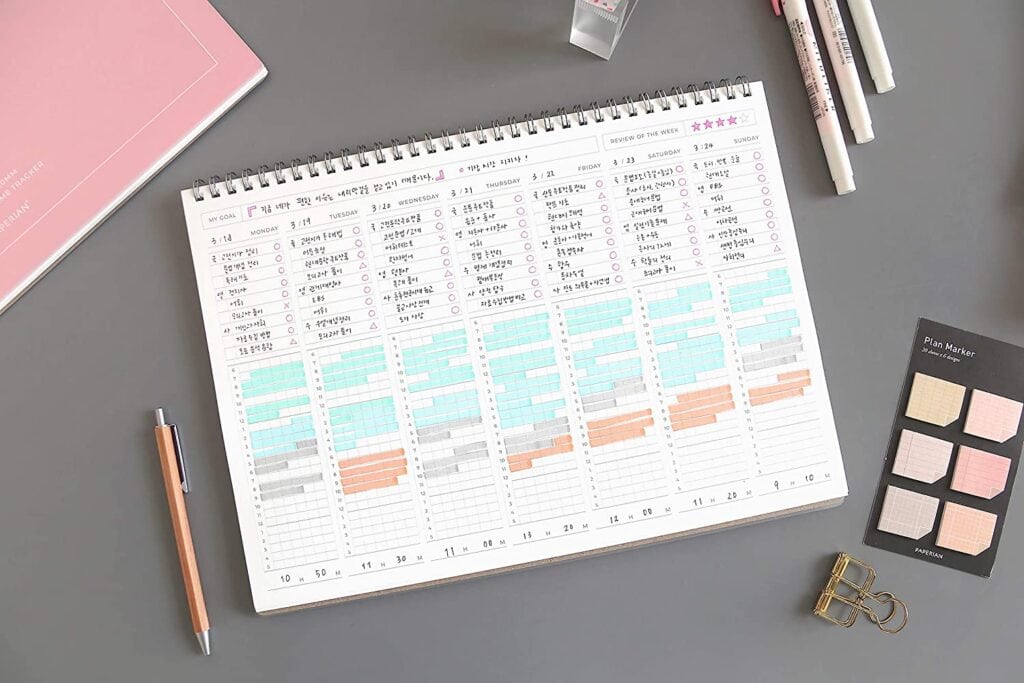 If you would like to follow along on more of my home decor, DIY, lifestyle, travel and other posts, I'd love to have you follow me on any of the following:
Pinterest | Instagram | Facebook | Twitter
disclosure: some affiliate links used