As I mentioned last week, today marks the first of my new series, the Travel Files. Today I'm sharing our most recent trip that we took to Los Cabos in February of this year. Over the coming weeks, I'll plan to mix up more of the tropical vacations with the Europe travels so that it doesn't feel like I'm sharing the same vacation over and over.
First, a little background. The trip to Cabo was a trip through my husband's company. For the past four years, we have been able to attend this trip (always in a different location) and it gives us the opportunity to stay at some pretty amazing locations. My brother also works for the same company, so it is a great time for us to also spend time with him and his wife.
My husband and I had only ever been to Cabo one other time, and it was a daystop on a cruise we took nearly ten years ago for our honeymoon. It was the last stop of the cruise, it was nearly 100 degrees, we were out of money and Cabo felt like an Americanized version of Mexico. We felt it was touristy, overpriced and just okay compared to other places we had been in Mexico. So, needless to we didn't go into this trip with high expectations. Fortunately, or prior thoughts we quickly erased.
When we arrived in Cabo, it was clear that many areas were still recovering from the hurricane that had hit September 2014. Whether it was the tress, the buildings, etc. the damage was still visible. While some resorts were closed, others had portions open, but under construction. Both resorts we stayed at for this trip were affected, but not nearly as bad as some other locations.
We stayed at Secrets Puerto Los Cabos for the first half of the trip. We've stayed at two other Secrets properties in Mexico in the past and we have always been impressed by the brand. This property sits a good 30 minutes from the downtown areas of Cabo in more of a residential/resort area. There was a beautiful golf course and incredible views of the ocean. The rooms all had either a swim-up pool of your patio (if you were on the first floor) or a hot tub on the upper levels.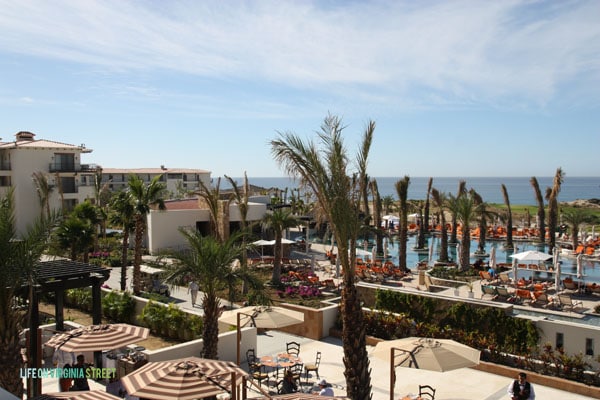 We happened to have a first floor room, and loved to sit on our patio each morning with coffee in hand. It was so peaceful!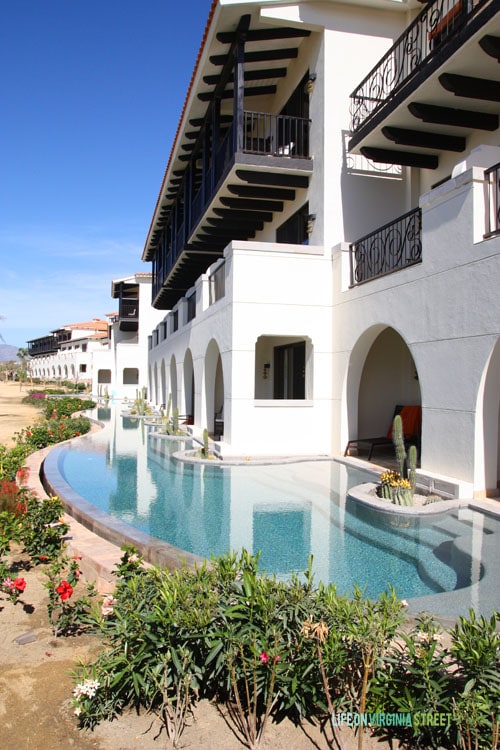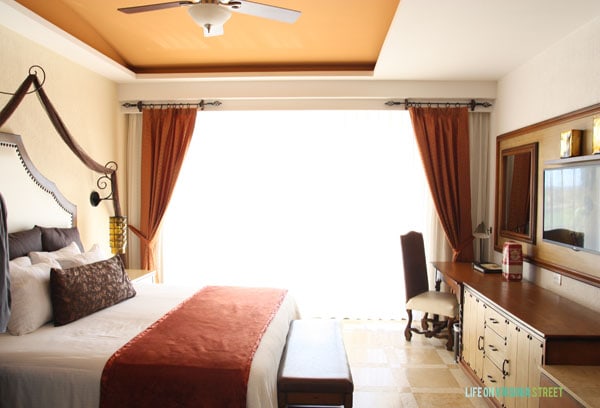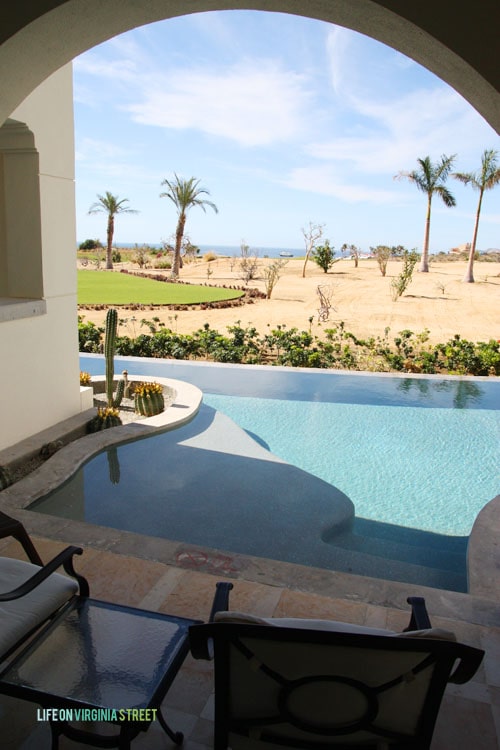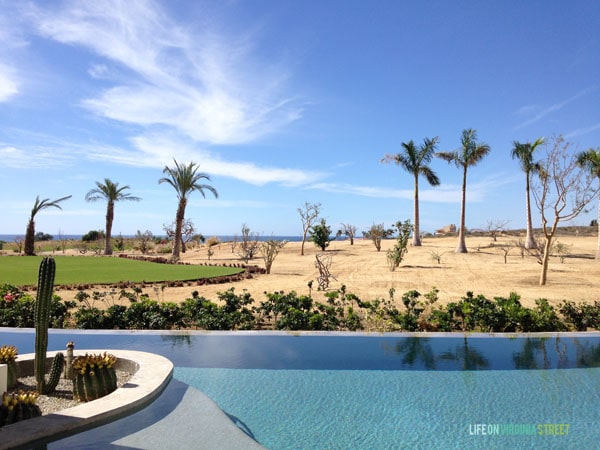 We had a spa day one of the days we were there (we both had massages) and the other day we went kayaking off-site. The kayaking was a lot of fun. Until it felt like Olympic kayaking an hour later. We tend to prefer a more leisurely pace 😉 But the views and the water were beautiful!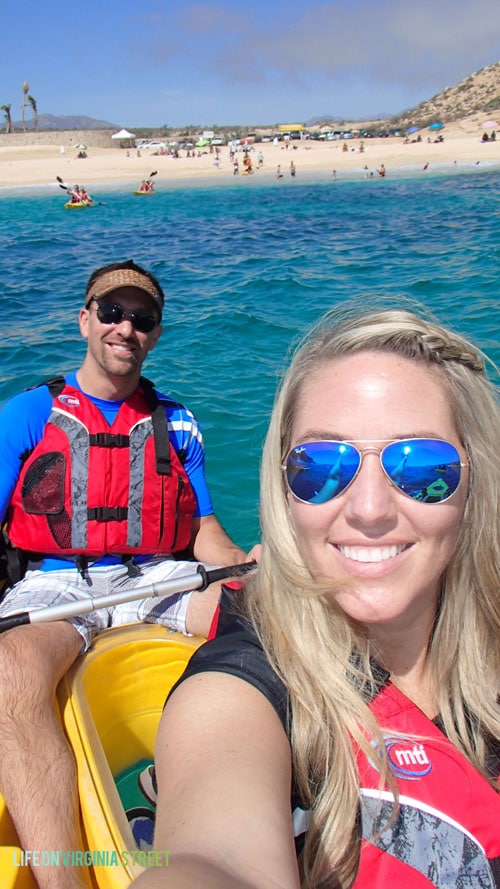 Some other shots from around the Secrets property: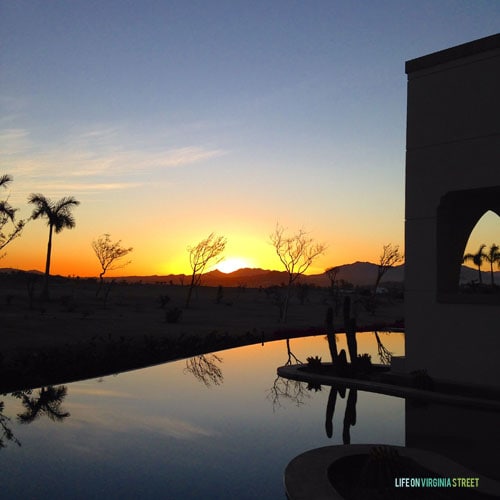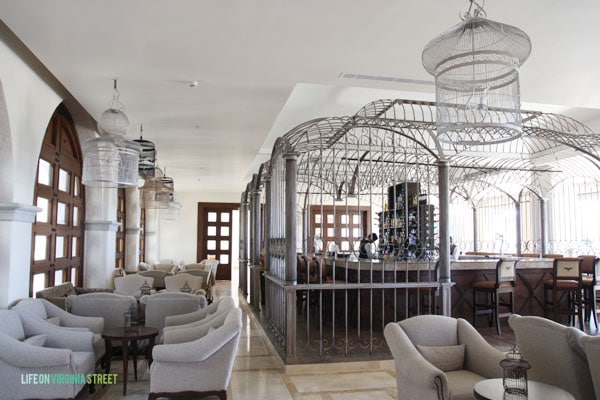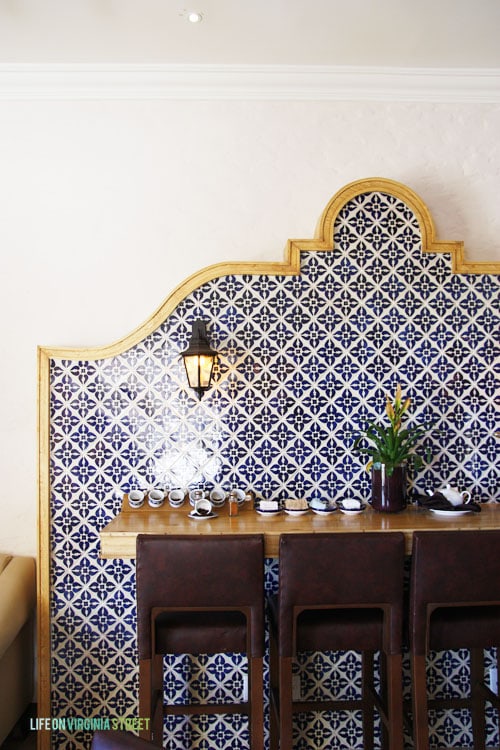 As I mentioned, we've loved the Secrets brand for sometime, and this property did not disappoint. For an all-inclusive, they do a great job! I also love all-inclusives in the sense that, although they are more expensive, you know for the most part, exactly what you'll be spending on the trip.
We moved halfway through the trip to the Resort at Pedregal. We've stayed at Ritz Carltons, Four Seasons, etc. and I have to say this was perhaps one of my favorite resorts ever. It is luxury in a low-key way.
To get to the resort from downtown Cabo you actually have to drive up a hill and then through a fairly long tunnel (you can see it in the photo below). As you're driving through that tunnel your view is of the water. The rooms are scattered throughout the property in almost condo-like buildings. My love for Otomi quickly grew at this resort.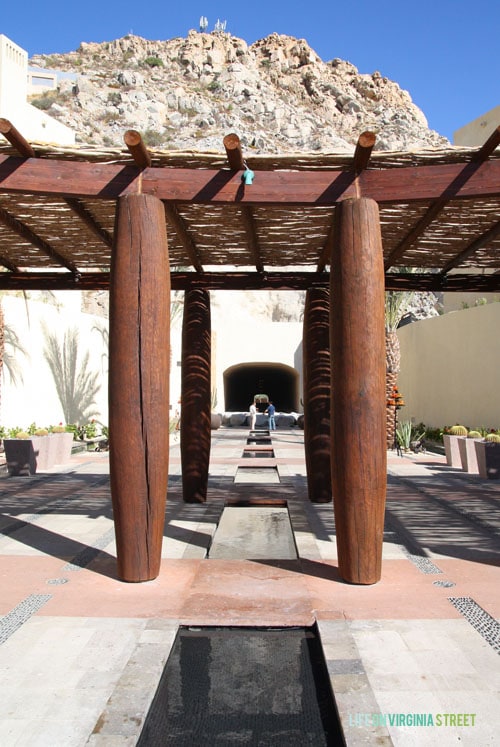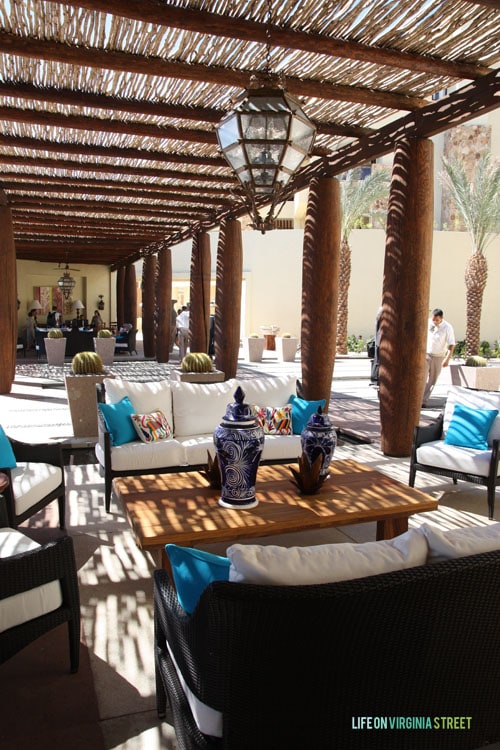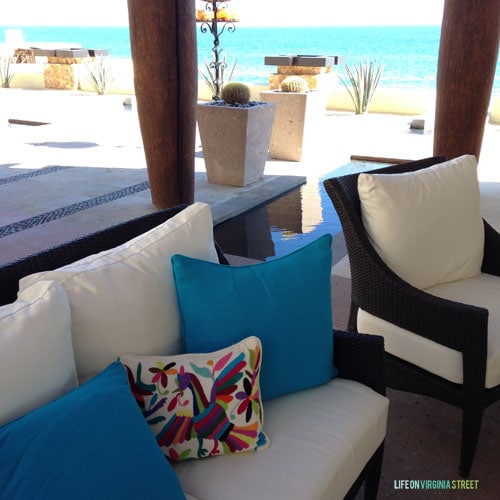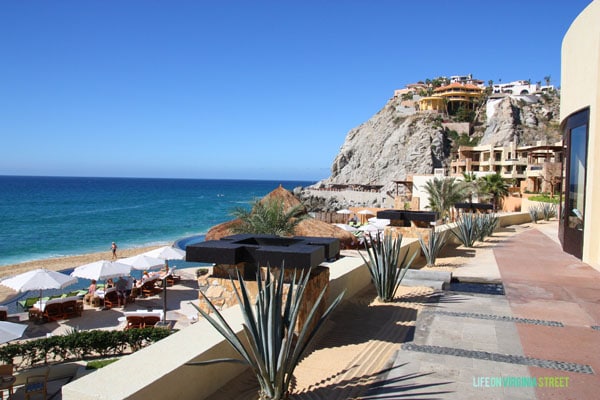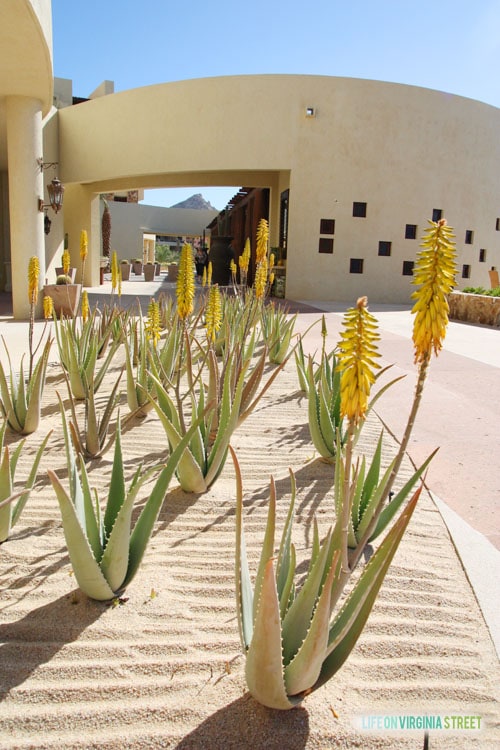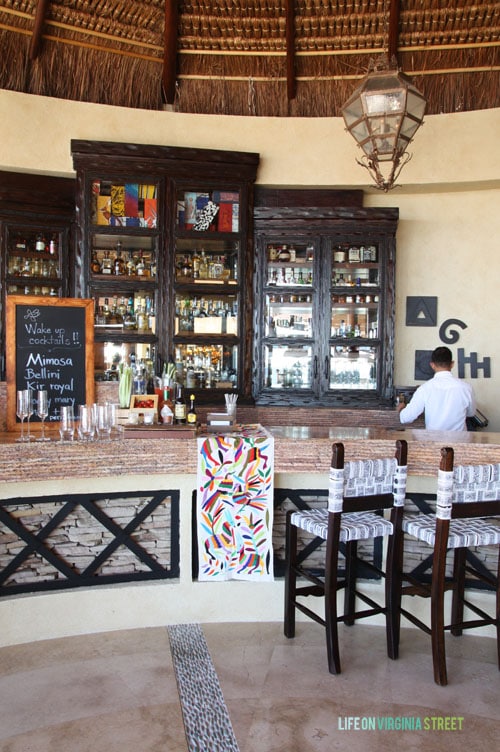 Because our group was larger than originally anticipated, we had to share a "room" with two other couples. Sounded intimidating at first, but it turns out it was a three bedroom, four bathroom, two-story house, essentially.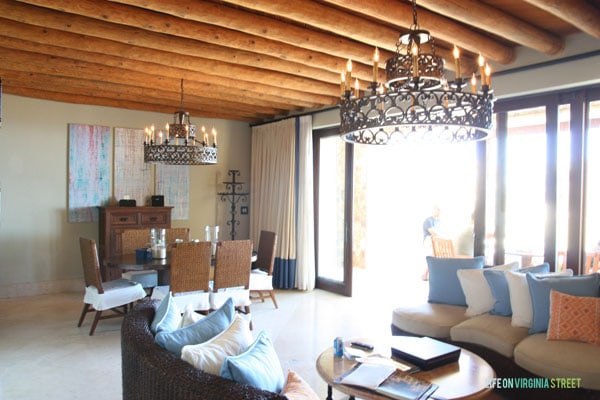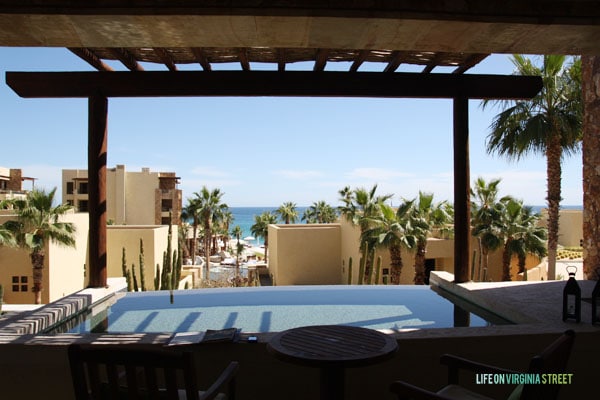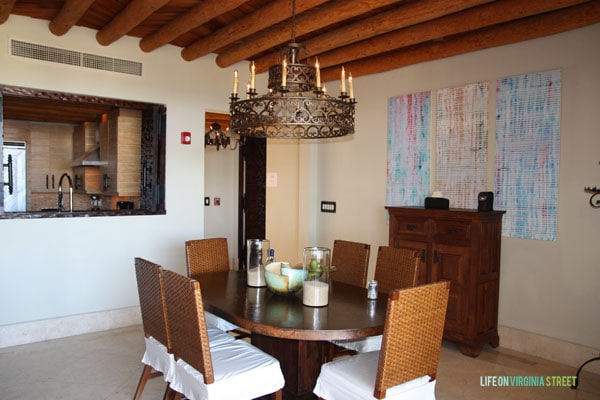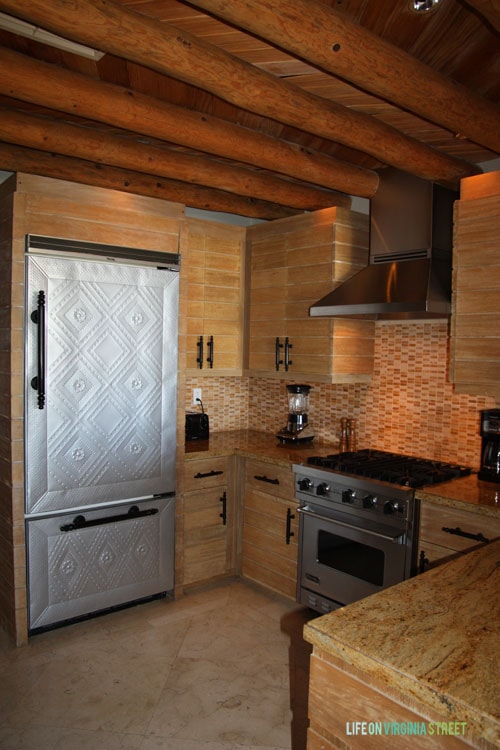 For this portion of the trip, we were really low-key. We didn't sign up for any excursions, spa time, etc. We headed downtown to do shopping one of the days and then pretty much vegged out at the pool the remainder of the time. Most of our lunches looked like this, poolside: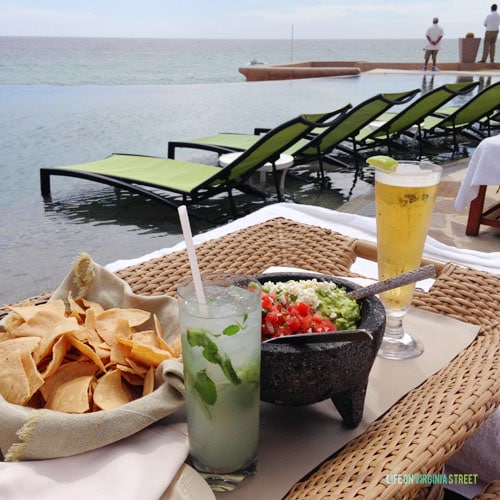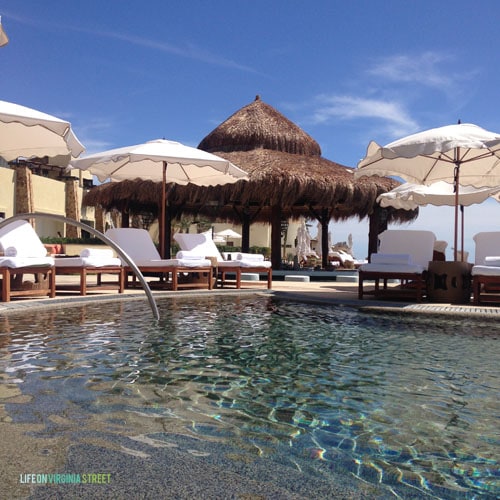 The highlight of this resort was our meal at El Farallon. This was such a memorable meal. You dine cliffside and eat fresh fish that was caught on the nearby cliffs throughout the day. The views are stunning and we got there just as the sun was starting to set. The restaurant has a casual air about it because you dine outside, but it is definitely fine dining. Our table was next to a popular NFL player 😉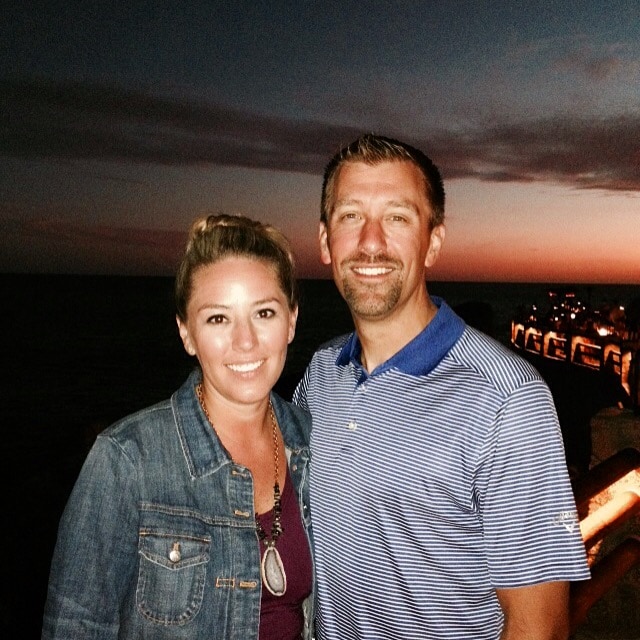 Another evening we went downtown with a small group and had dinner at The Office. I am highly recommending this restaurant. The food was great, reasonably priced, and it was just a really fun place to eat! The tables and chairs are actually on the beach. There was live music and it just created a fun party-like atmosphere! I had the coconut shrimp and it was killer.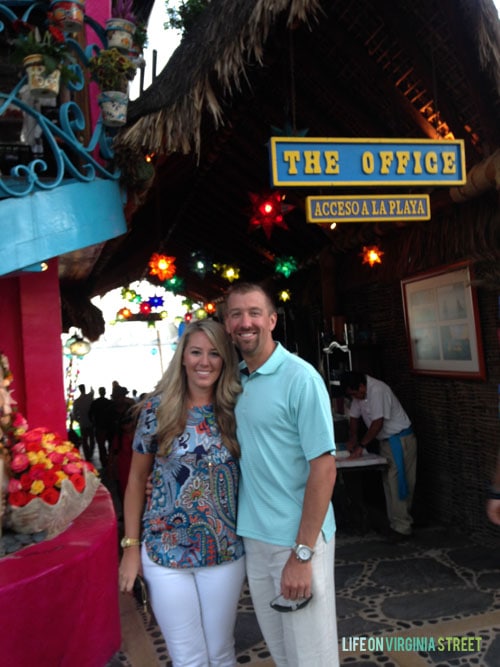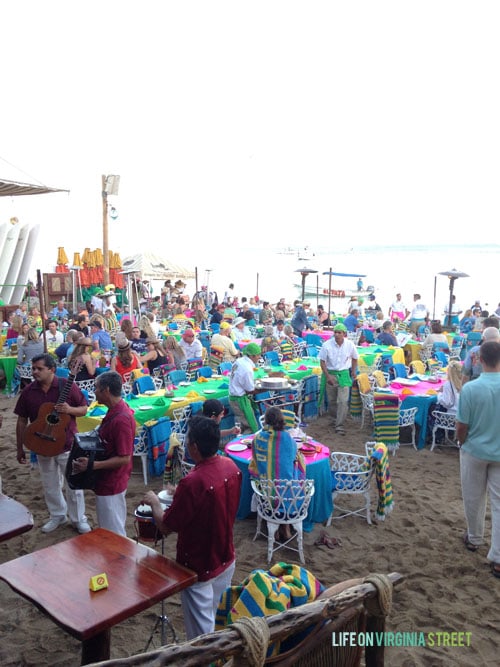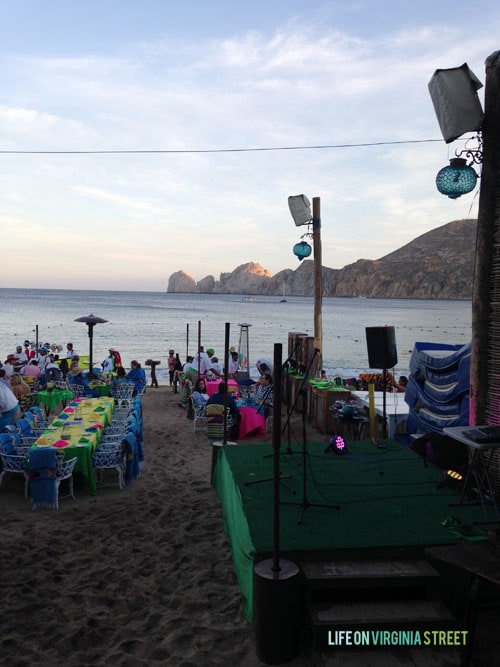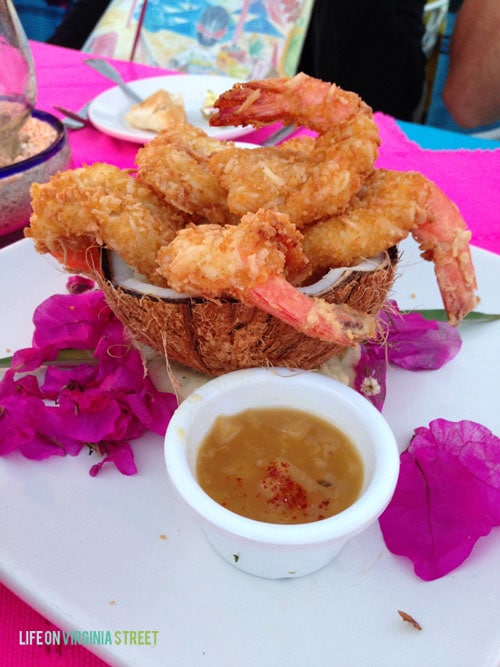 Our last day in Cabo, we took a dinner cruise out to the Arch of Cabo San Lucas and did some whale watching. The whales were out in full force and were showing off for all of us with their tricks It was such a fun experience!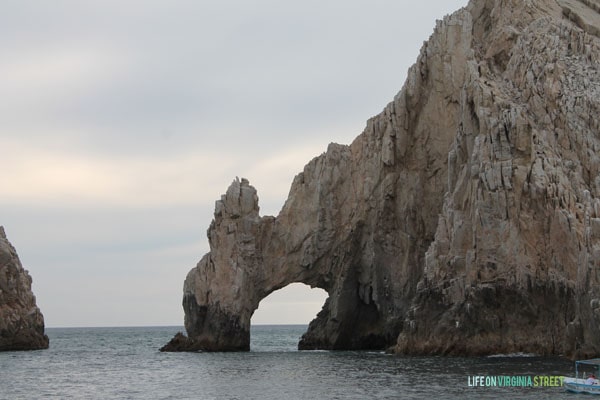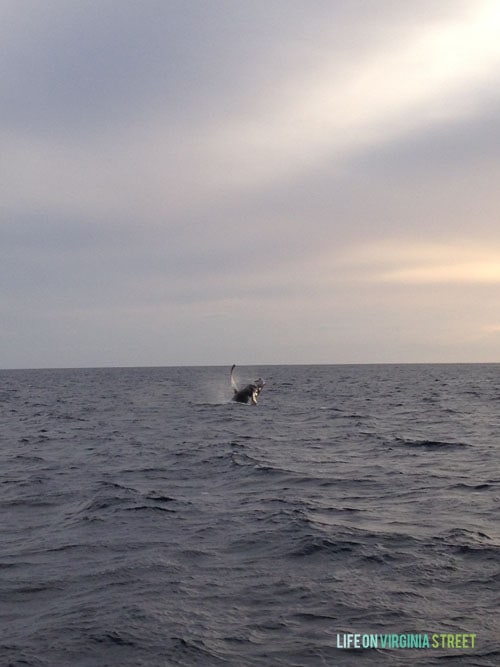 My overall impression of the Resort at Pedregal: the service, food and ambiance were incredible. If you're looking for a luxury resort in Cabo, Resort at Pedregal comes highly recommended!
I'll close with this. I am definitely a lover of Mexico. I've been there nearly a dozen times and I will say it is still one of my favorite places to go. Not only is it a beautiful country, I love the people, the food, the weather. Pretty much everything. The great news is, this trip also changed our opinion of Cabo. It is absolutely a place we plan to return to in the future!
I hope you enjoyed this first installment of the Travel Files. I'll be back next week, likely with a trip to somewhere in Europe. Have a wonderful weekend!
If you would like to follow along on more of my home decor, DIY, lifestyle and other posts, I'd love to have you follow me on any of the following:
Pinterest / Instagram / Facebook / Twitter / Bloglovin' / Google