As mentioned, we had a VERY busy and productive weekend. Here are some additional updates we made this weekend to the exterior of our home.
One of my favorite items ~ new lights. We started this project with my dad when my parents were in town. This weekend we also updated the light on the deck. We still need to update the lights under our front balcony (which we have purchased ~ we just need to hang them up). I have included shots of the old and the new ~ the old are the black carriage lights ~ the new are the oil rubbed bronze lanterns. Love them!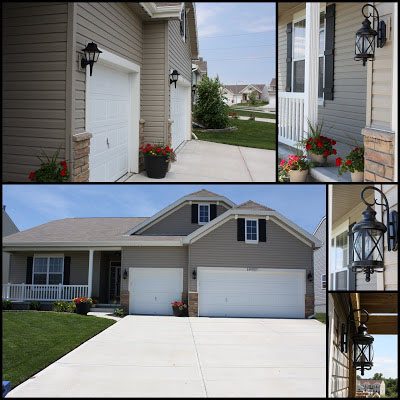 We also updated our address numbers on our house. I know you aren't supposed to post your house number online (so I'm not). Out with the brass, in with the oil rubbed bronze. I love how it looks with the new lights! We still have to fill in the holes from the old screws because the numbers were so much smaller ~ so please ignore them in the photos. You can catch a slight glimpse of them in the image above.
Lastly, we made some additional landscaping updates. We needed some more plants back by our maple tree so while the husband mowed, I planted. I love the plants we got.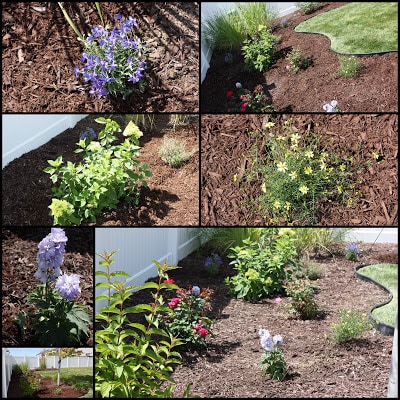 I was looking at photos of our
planters
 we made Memorial Day weekend and couldn't believe how much they have changed. Its amazing what a little Osmocote and lots of water will do! Here is the same planter about six weeks apart in time. Love it!