If you ever entertain or dream of entertaining, you must check out hostess blog. It has such cool and creative things to look at on a daily basis. I am craving these festive drinks – they are almost too pretty to drink:
CARAMEL APPLE MARTINI
Even if you don't drink alcohol you can admire the beauty of this one. The caramel rim alone makes me want to go out and buy all the ingredients. We may have to give this one a try at the hubby's side of the family Thanksgiving dinner. The recipe is found here: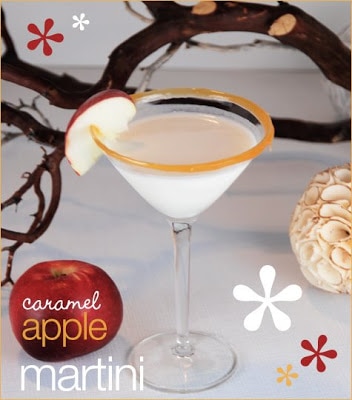 HOT APPLE CIDER WITH CINNAMON
Here is an adorable way to dress up your favorite Hot Apple Cider recipe. Throw in some cinnamon sticks and personalized drink stirrers. When everyone asks for seconds you will know whose drink is whose!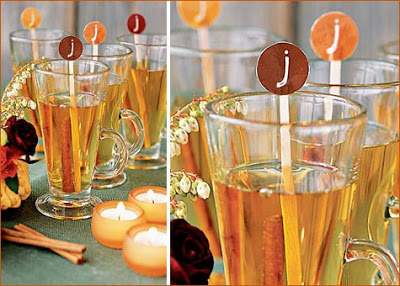 CRANBERRY CHAMPAGNE:
I would much rather be served cranberry champagne than cranberry sauce any day of the week! It looks so festive with the raspberry skewer!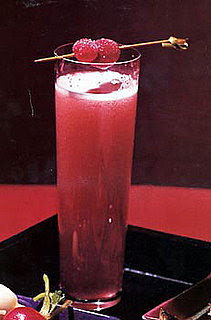 OTHER APPLE-THEMED DRINKS
I am usually not an apple-flavored drink girl, but these are also very pretty to look at and work well for fall-themed parties: 1) Big Apple Martini 2) Apple Mojito 3) Spiced Apple Martini 4) Apple Cinnamon Toast.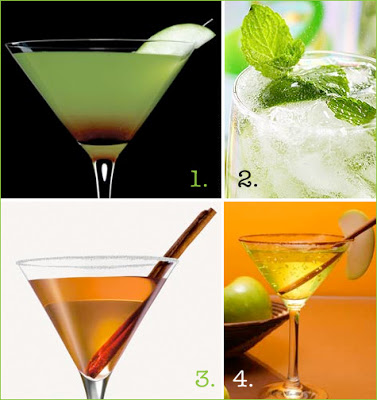 Another holiday-ish drink I love is the Peppermint Mocha from Starbucks. It is essential hot chocolate (dark chocolate based) with peppermint syrup and whip cream and peppermint flakes on top – even better you can get it with skim milk so you can drink it without consuming 1000 calories. So good around Christmas time! I found their recipe here.
Check out hostess blog for so many more great ideas ~ I assure you I will be using many of their ideas very soon!
If you would like to follow along on more of my home decor, DIY, lifestyle, travel and other posts, I'd love to have you follow me on any of the following:
Pinterest / Instagram / Facebook / Twitter / Bloglovin' / Google