With the temperatures dropping my winter home maintenance checklist will ensure your place is ready for the cold!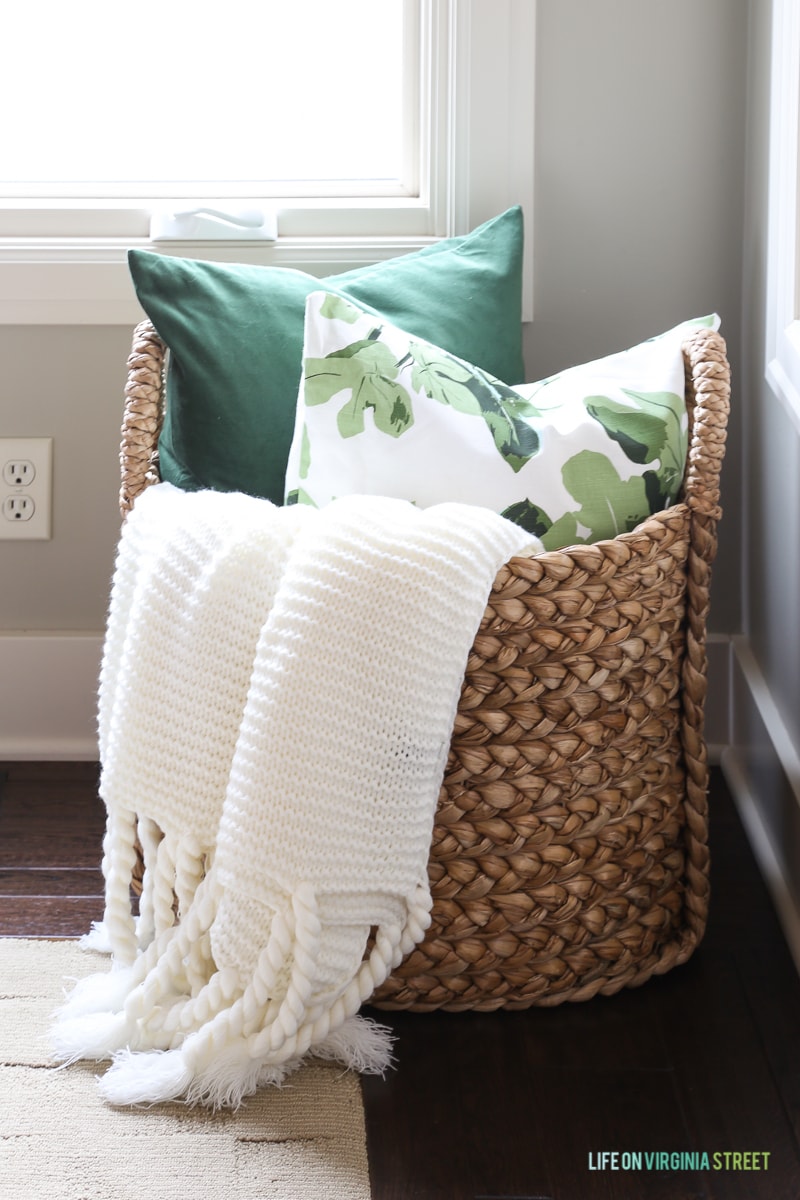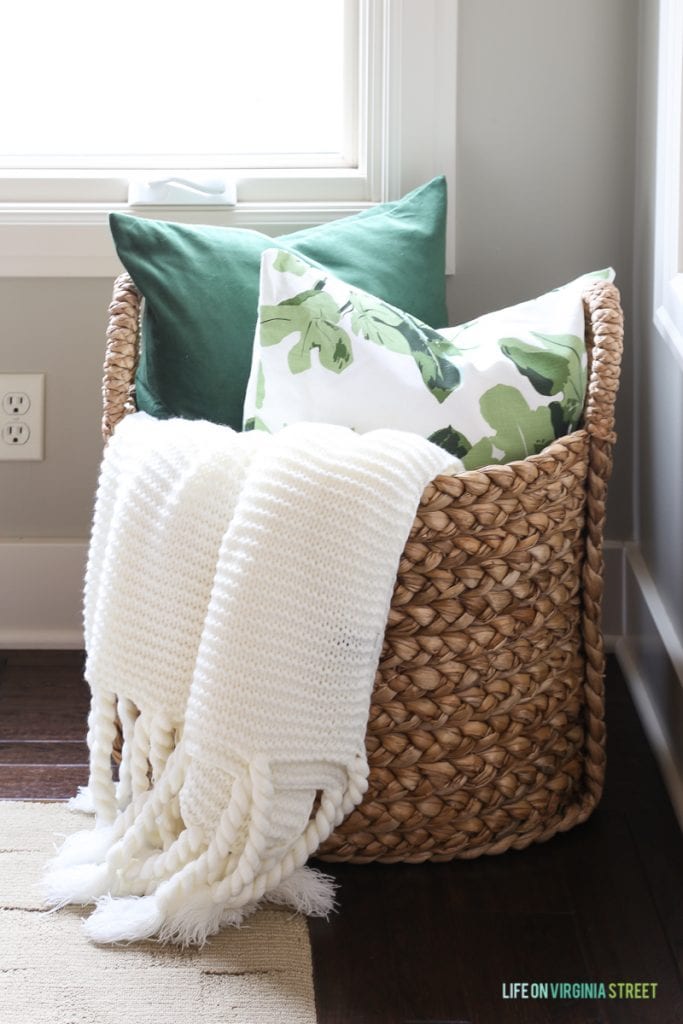 Just because we're in the dead of winter, doesn't mean there aren't items you can do to ensure your home stays in top operating condition for the remainder of the season! Today I've partnered with ServiceMaster Restore to share a winter home maintenance checklist and a few easy tips to ensure your home is running at optimum levels in the cold months!
This time of year is a common vacation time and it's definitely our favorite time to leave town! If I can be lounging on a beach somewhere, why would I want to be stuck in the frigid Omaha temps? When we leave town, we always set our home thermostat to a consistent temperature day and night, through our programmable thermostat. Some other helpful tips for when you are away from home for a few days:
If you aren't going to be on the property for a few days, ensure the temperature is set no lower than 55 degrees.
Open kitchen and bathroom cabinet doors so warmer air can circulate around pipes.
Allow kitchen and bath faucets to run slowly to avoid freezing.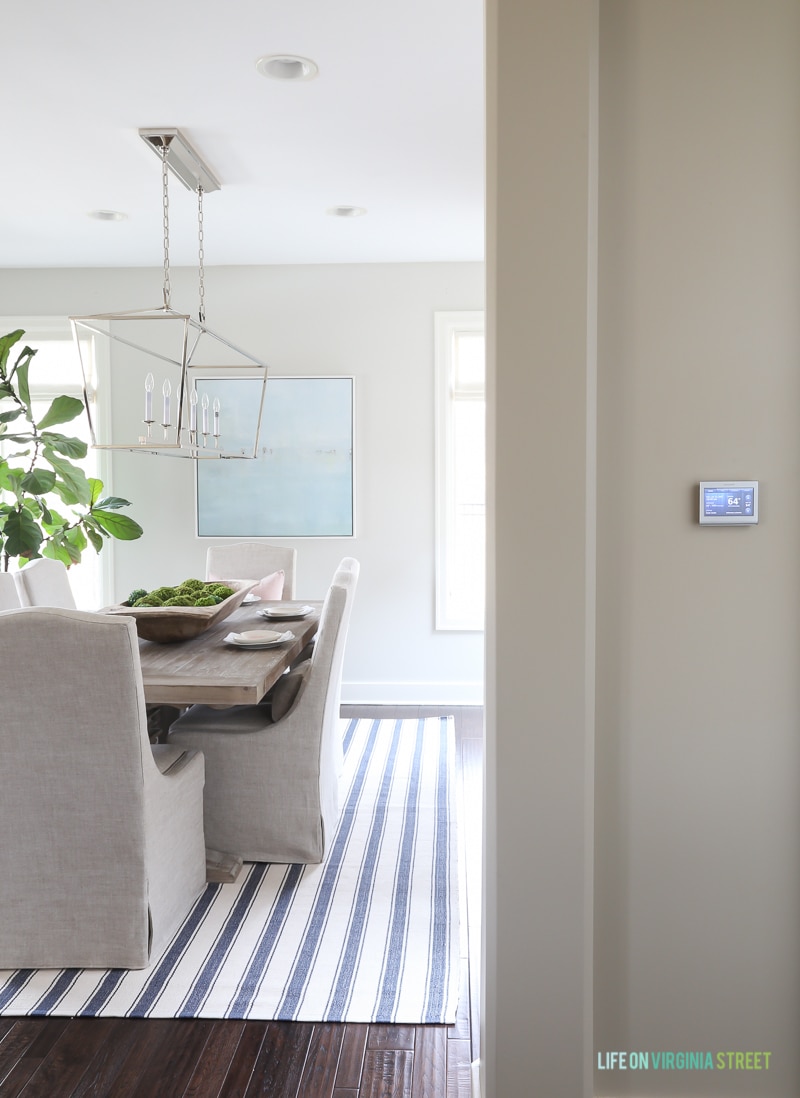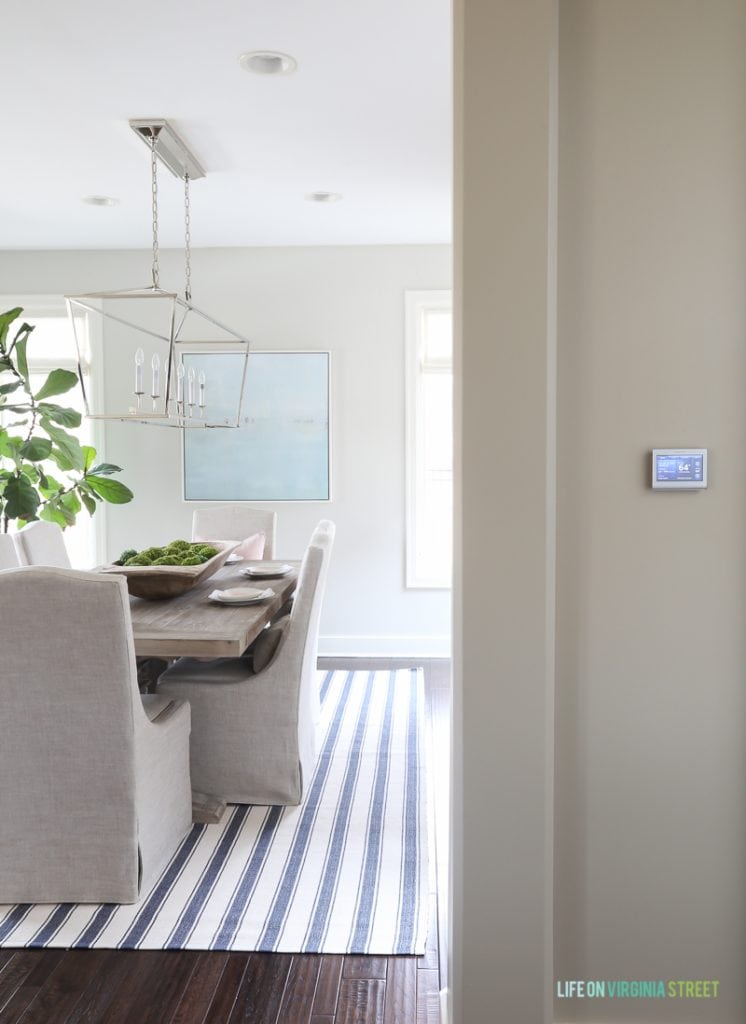 We have a service contract on our furnaces and air conditioners to be checked in the fall and spring, respectively, to ensure they are in good working order before they are about to be put to use. But, if you haven't done routine maintenance and service on them, it's not too late. Schedule a furnace checkup now with a heating system professional before it's too late, as you don't want to wake up on the coldest morning of the year to find out you have no heat. Not only will you freeze, but so will your pipes. It is also wise to frequently check your furnace filters to ensure they are clean and allowing your system to operate as efficiently as possible.
Most homes have outdoor water faucets connected to garden hoses.  These outdoor water faucets are most likely to freeze and lead to burst pipes.  For $10 or less, you can purchase an insulated cover at a hardware store and worry about one less thing this winter. In the fall, we also make sure to disconnect all of our hoses from the house to further prevent freezing and pipes bursting.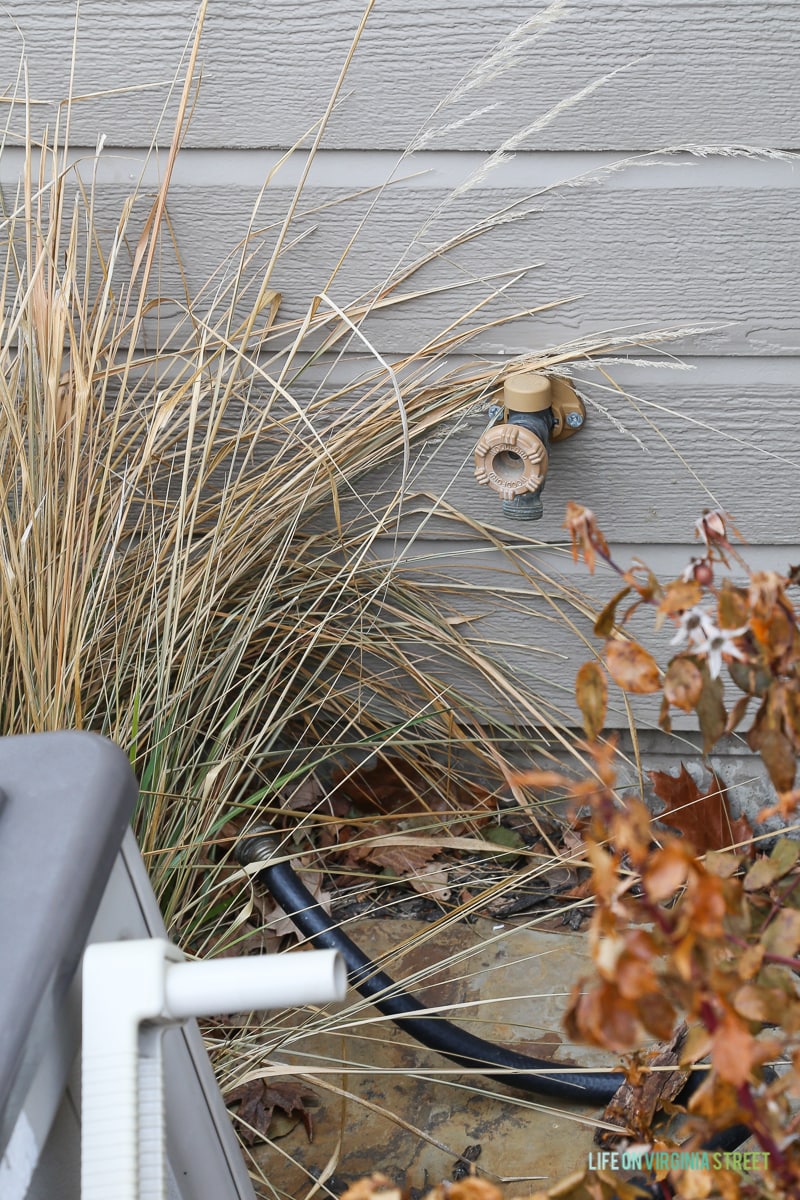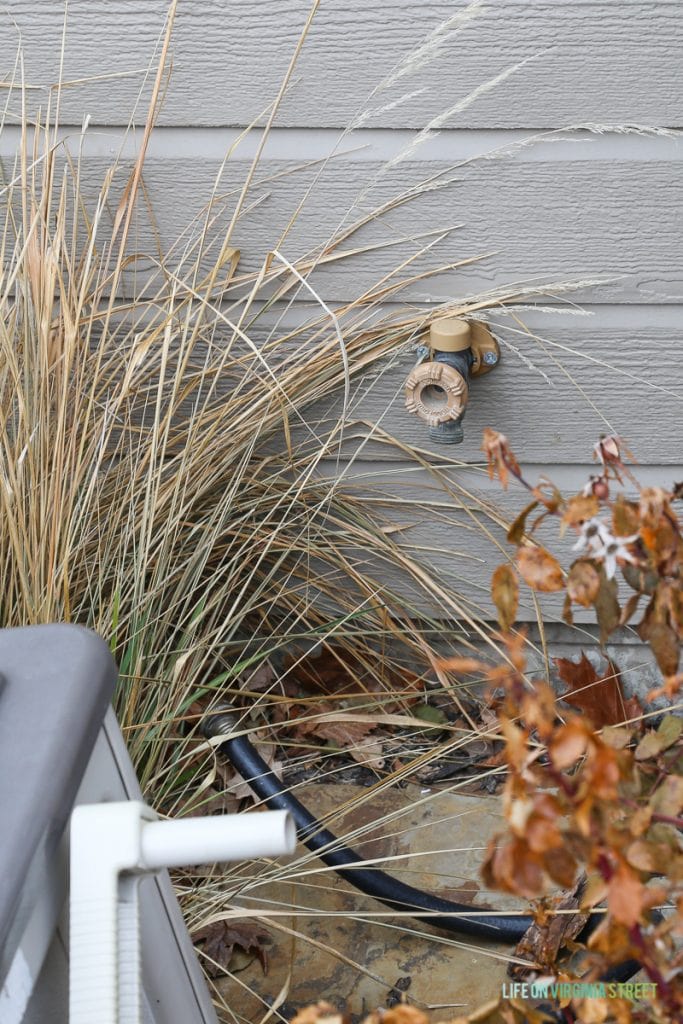 While you're in home maintenance mode, it's always a great time to check smoke detectors, fire alarms and carbon monoxide detectors to ensure proper working order and replace batteries. If they're on your maintenance list, you'll never have to worry about that dreaded beeping noise in the middle of the night, nor will you need to worry about whether or not they're working properly. We have a carbon monoxide detector on each level, along with one near our gas fireplace. Since we don't tend to open windows in the winter months, this becomes even more important as we run our fireplace, stove, etc. more frequently without fresh airflow. Now is also a good time to have your fireplace cleaned, regardless of whether or not your have wood-burning or gas. Although there are typically less safety issues with gas fireplaces, there could be debris blocking your chimney.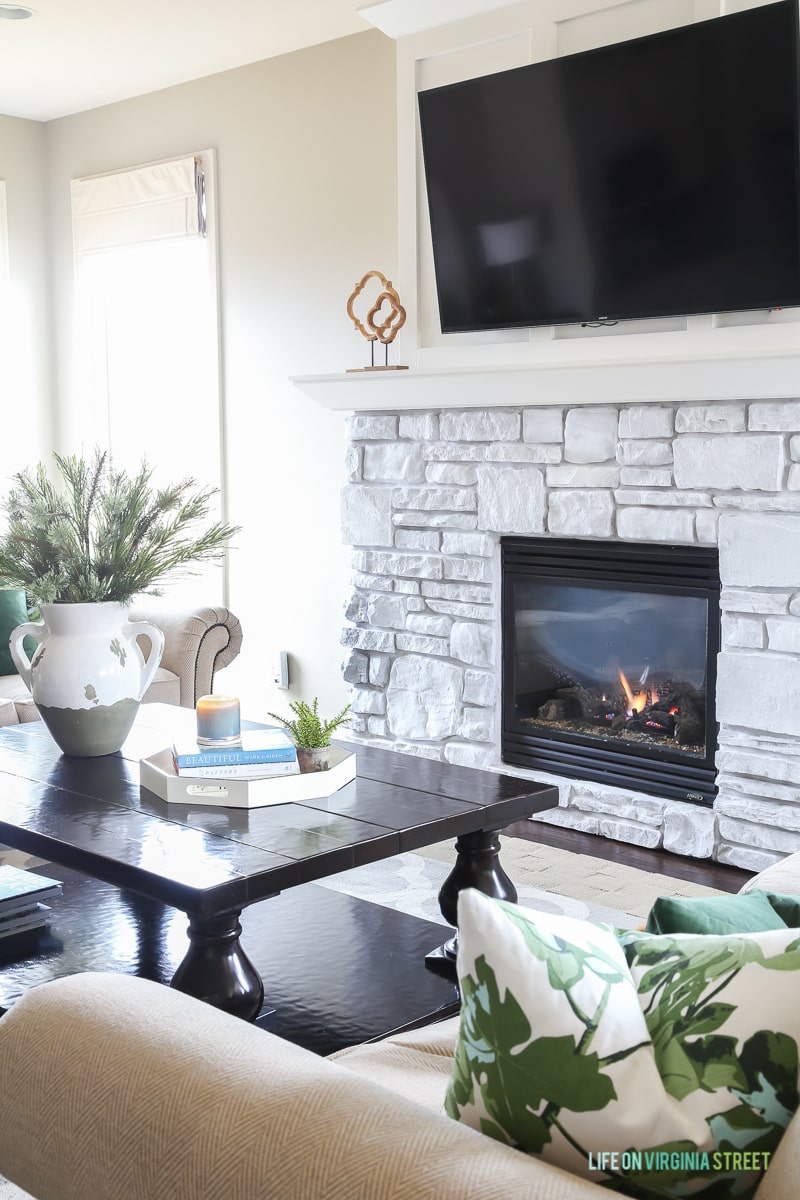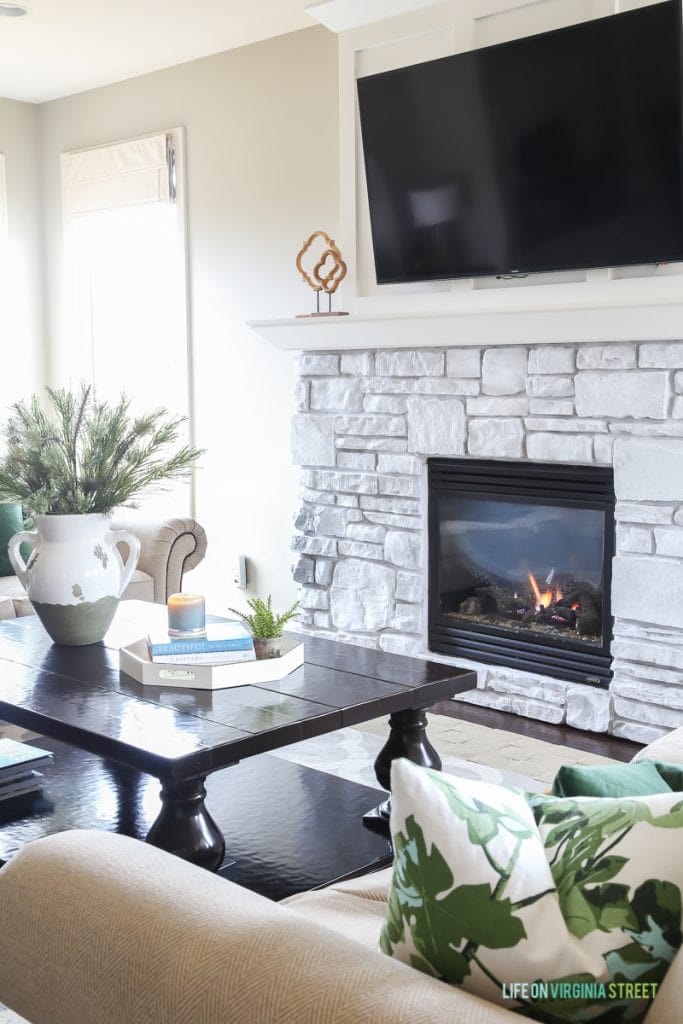 Keep an eye on large trees on your property. We recently had an ice storm, and before the storm approached, we walked our property to see if there were any weak branches that needed to be cut. Fortunately we only had one 10-12 foot (unreachable) branch that was broken, and sure enough it came down during the storm. Because of it's size, we weren't worried about house damage, but you want to be aware of this possibility. If you get a large snowstorm, it may also make sense to brush off leaves with a broom to relieve some of the burden on the branches. This can also help ensure none come crashing onto your house.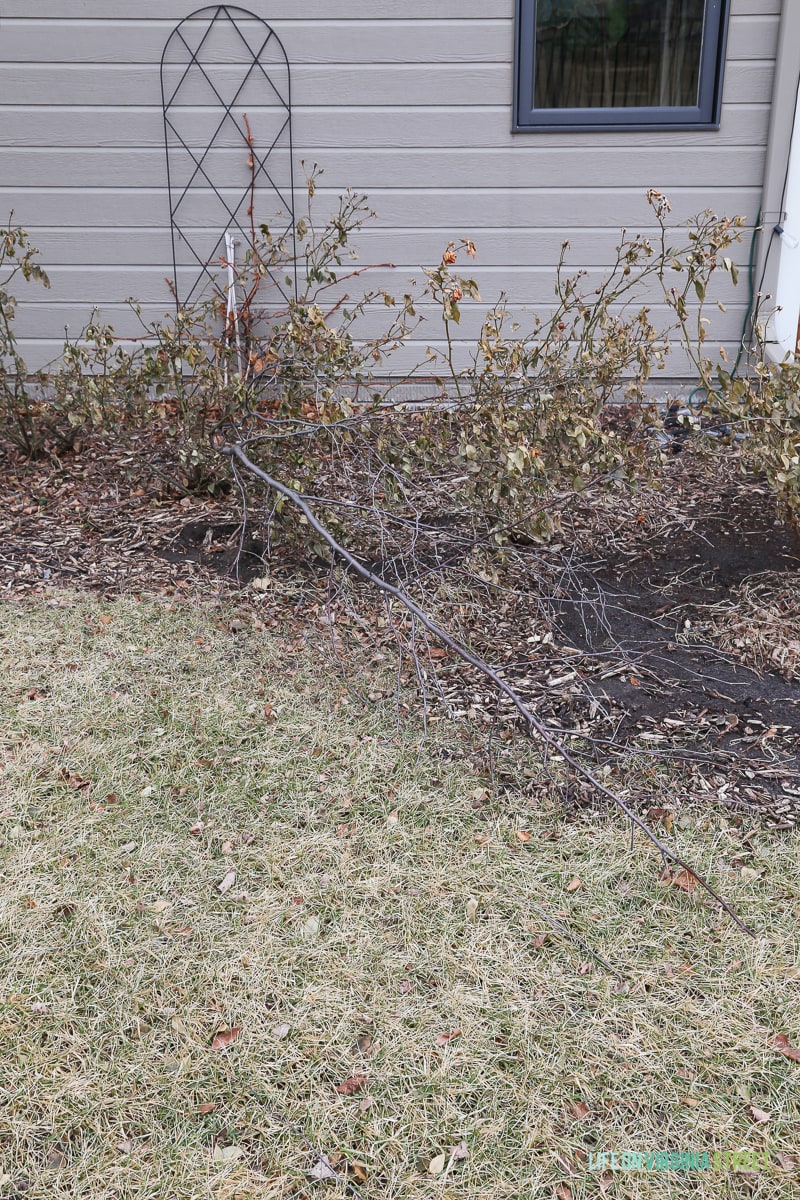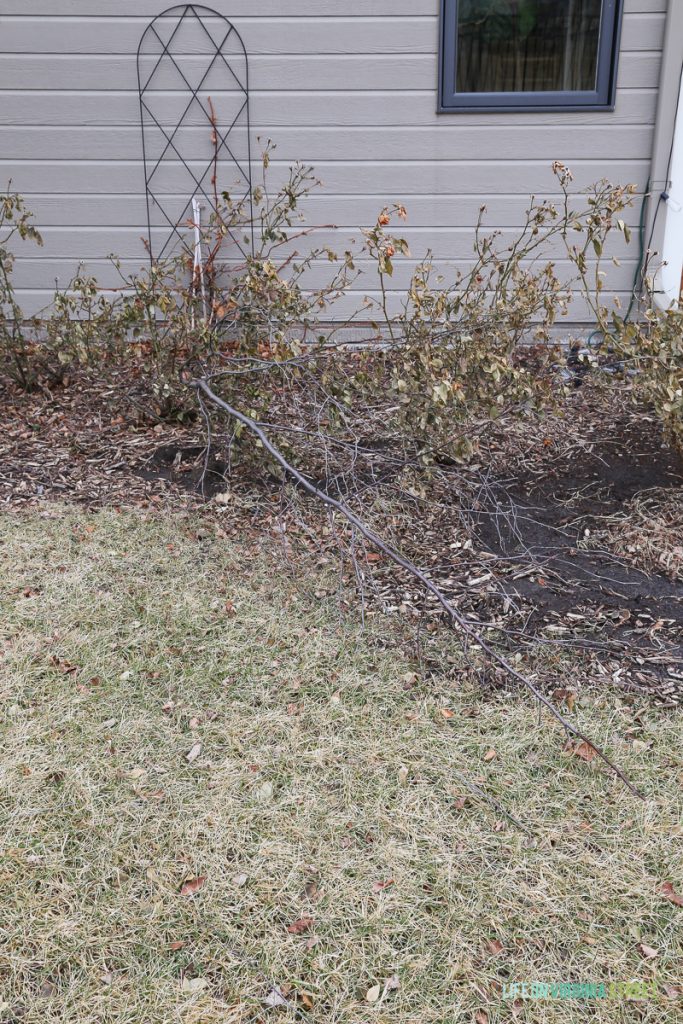 Another task required of those with lots of trees on the property: Make sure your fall leaves haven't clogged your downspouts. It seems like in Omaha, we clean up "all" of our leaves, and yet for several more weeks, we seem to be battling them everywhere. Make sure fall leaves haven't returned to your spouts, even when you think everything has been cleared. We have large trees, multiple rooflines, and some shingled and metal areas on our roof in the front of our home. When we first moved in, the inspector cautioned us about the metal roof over our porch leading to our walkway, particularly in winter because snow and ice can so easily slide off it onto people below. A few years back, Kurtis actually created this drain block to keep leaves out since we were constantly battling oak leaves in the drain and a clogged spout. He bought some grated metal, cut it to fit, and then affixed it to the drain. It's worked wonders since and ensures proper drainage occurs!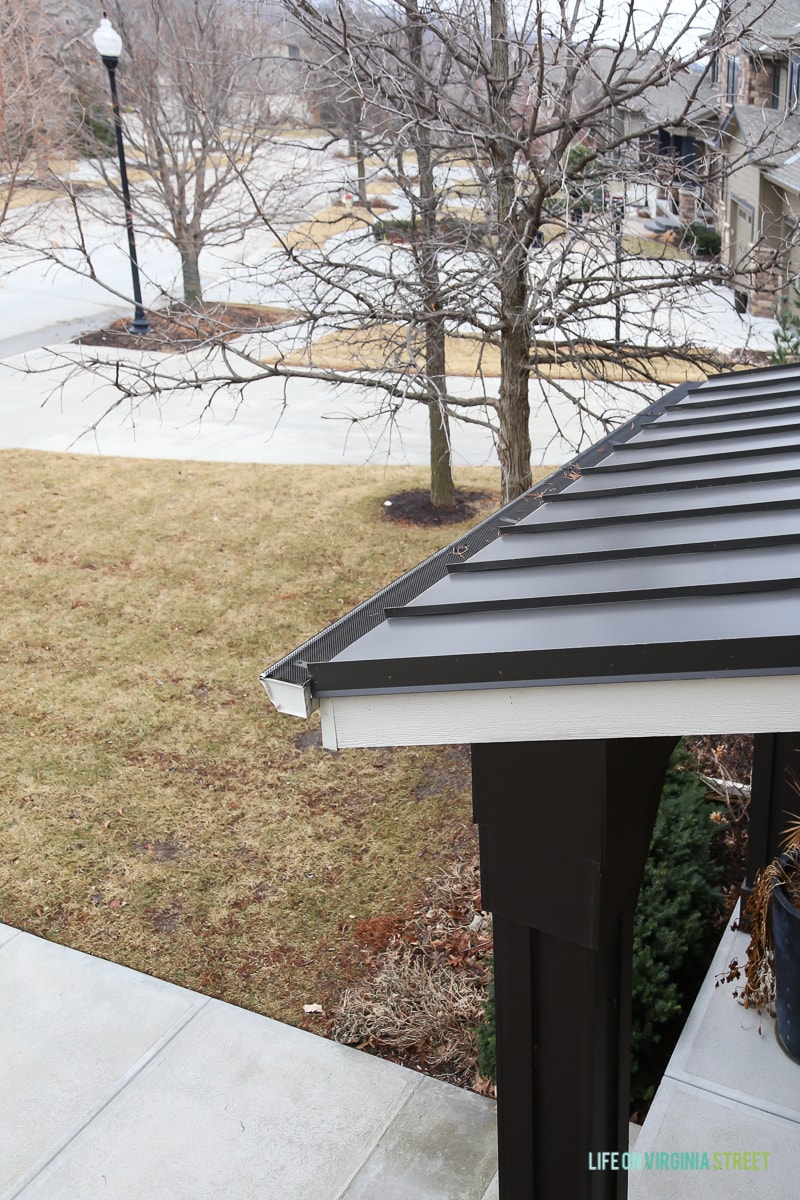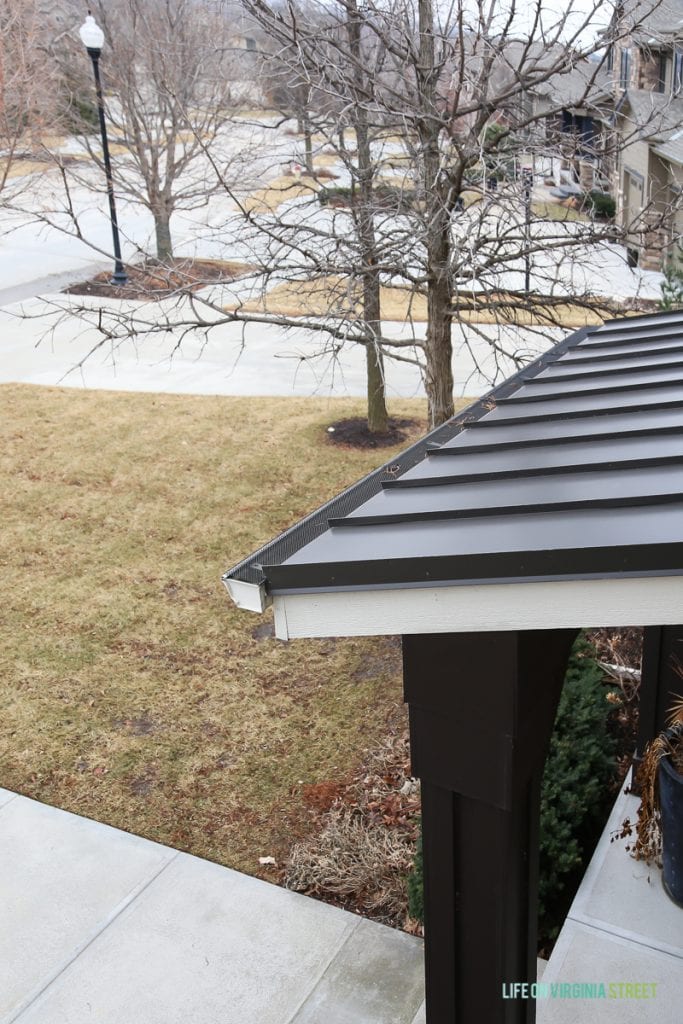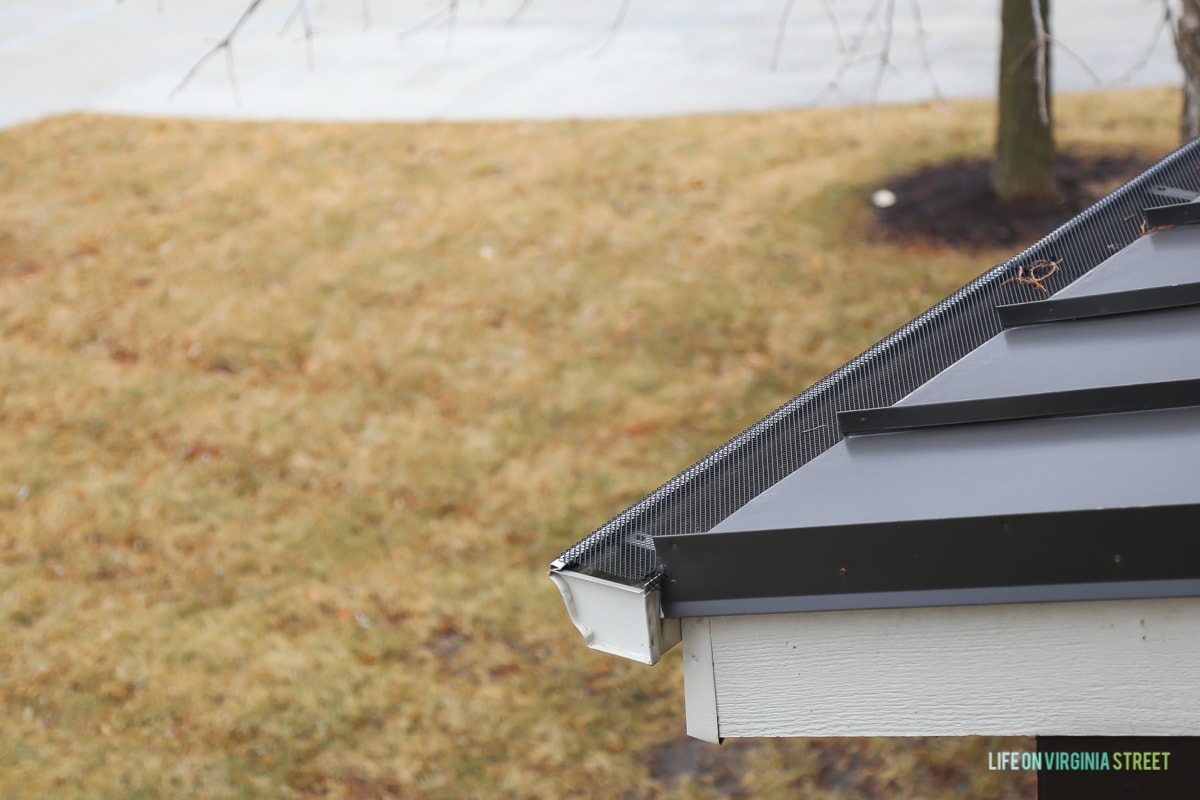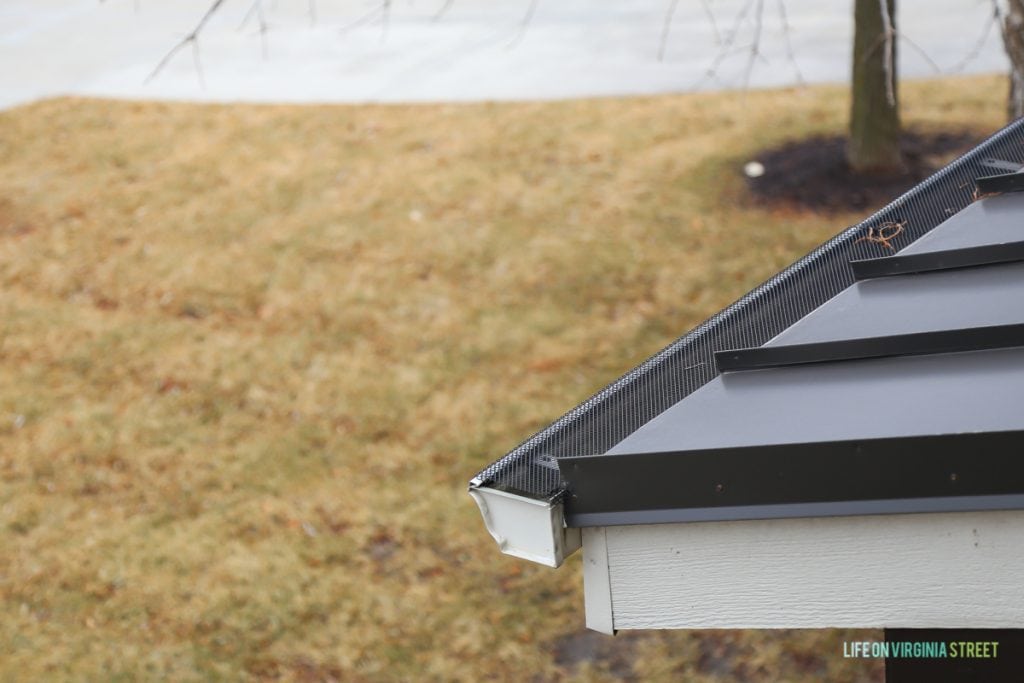 Prevent frozen pipes in unheated areas of your home, like basements and attics, by wrapping uninsulated pipes with foam or self-adhesive insulating tape. Our friends recently had this happen in their basement, and they didn't know it until there was an inch of standing water. Thankfully their basement is unfinished, but it was still a major mess. Ensure that any pipes closer to the exterior walls that are exposed, and any water pipes outside are covered. A 6" section of pipe insulation foam can cause as little as $3 – thousands of dollars less than dealing with a burst pipe.
Lastly, be prepared for the unexpected! Stock up on batteries, know where your flashlights are stored, and have heavy blankets in easy to find location.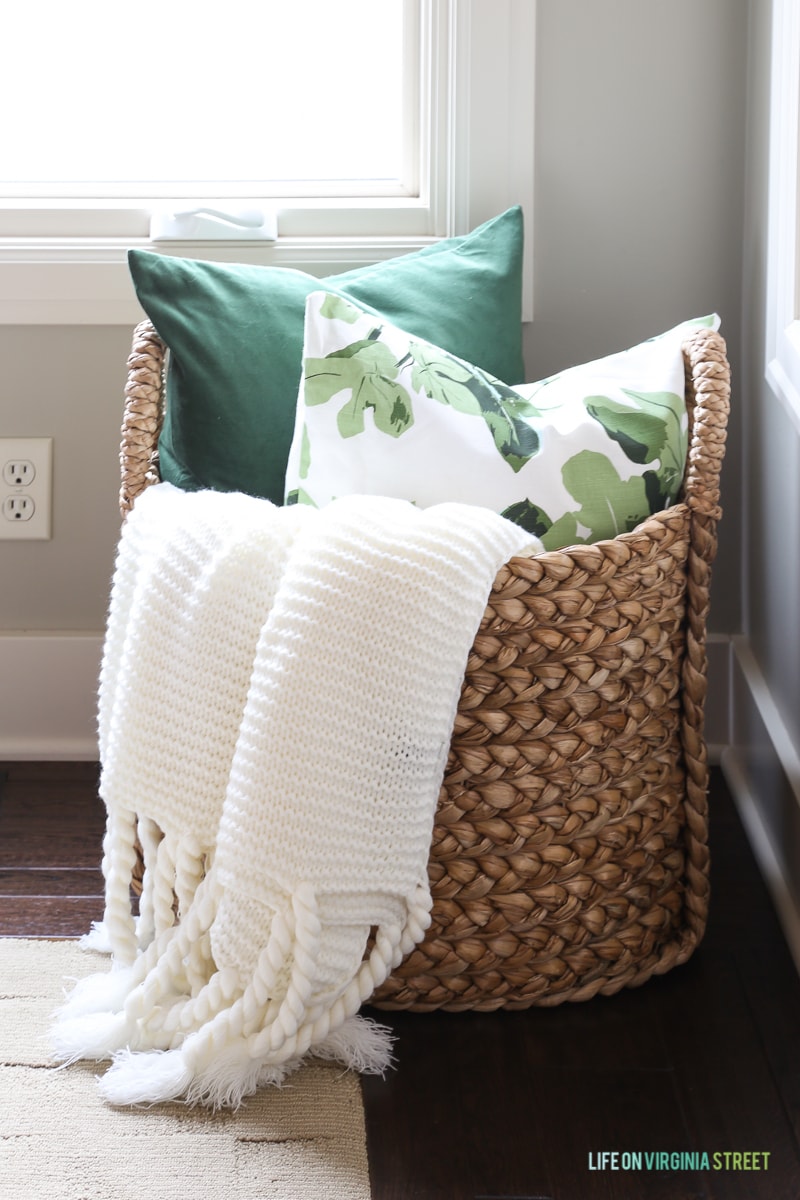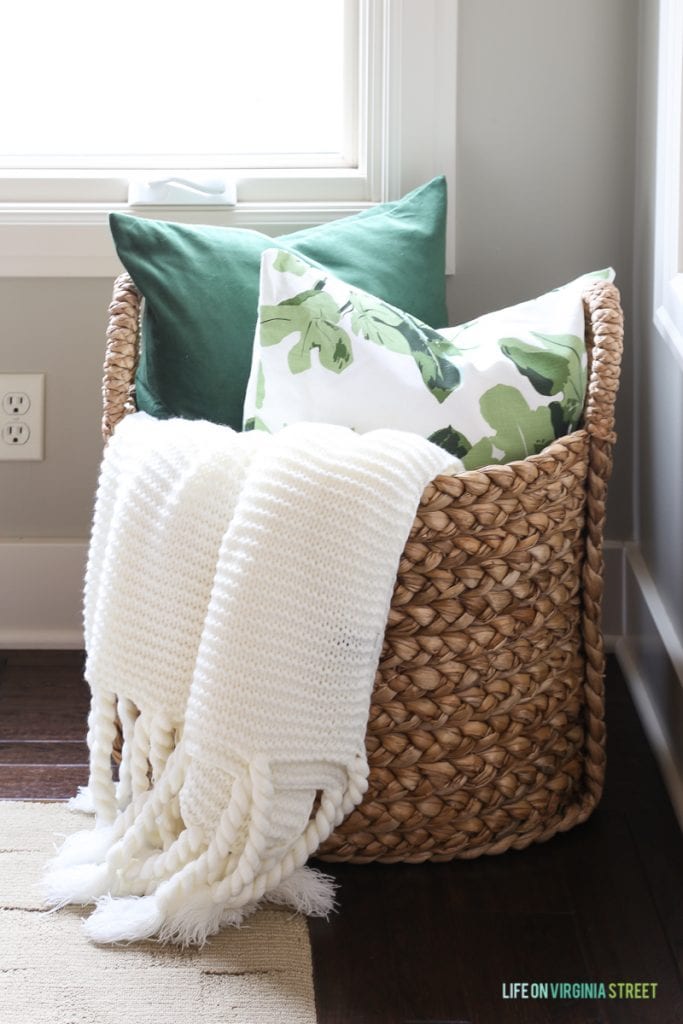 I definitely feel spring on the horizon, but until then, stay prepared for winter! I hope you found these tips and tricks helpful and can enjoy the remainder of winter. I'm personally ready for the warmer months ahead! Thank you again to ServiceMaster Restore for partnering with me on today's post.
If you would like to follow along on more of my home decor, DIY, lifestyle, travel and other posts, I'd love to have you follow me on any of the following:
Pinterest / Instagram / Facebook / Twitter / Google+
Disclosure: This is a sponsored post in partnership with ServiceMaster Restore. As always, all opinions and thoughts are my own. Some affiliate links used.