I have been a little pre-occupied with all my scrapbooking lately so I haven't done a good job on updating what we have been up to. We were actually quite social this past week (which is unusual for us ~ we are typically homebodies).
Saturday, the husband and I went to the Street of Dreams, which is equivalent to the Parade of Homes in Omaha. It was okay this year ~ there were only two houses we really liked. Here are photos of a theater room that hubby loved and the outside of my favorite house (I have always loved the French country look). We were looking for cool outdoor entertaining areas (with fireplaces, etc.) but came up empty handed. We still had fun though.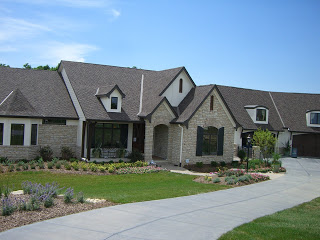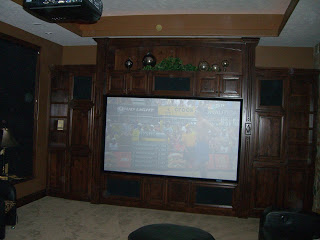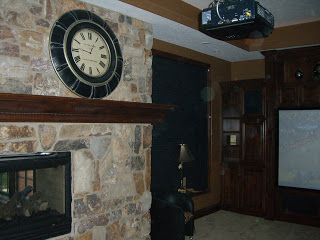 We then did some more landscaping. We tore out sod and then got tired again and quit. Thankfully, all the sod is out now in our back flowerbed. Now we are going to have to focus on planting next weekend…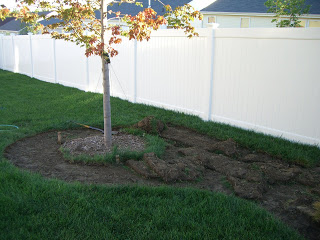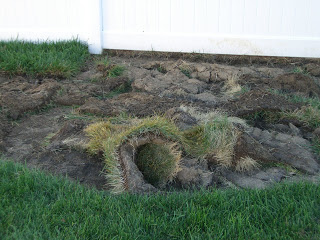 I also finished painting the bonus room, but haven't put the room back together yet, so no pictures as of now.
Also, I am looking for a new camera. I want something that can take more artsy-type photos and not just a point and shoot. Any suggestions??