Amazingly, we were very productive this weekend (and hence, the long post). We managed to get some landscaping started in the backyard (tearing out sod where we want flowerbeds), painted the bonus room and went to a party my sister-in-law's.
Here is the start of our work in the backyard. We got rained out twice, so we weren't able to pull out all the sod. The hose in the first few pictures marks where we are making the flowerbed. I got lazy and didn't take any more photos but we actually are almost to the tree now. It doesn't look like we have done much because once we tore out the sod we flipped it over to try out so it is not so heavy: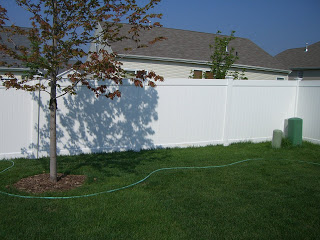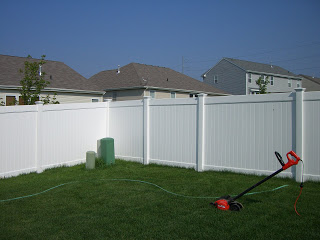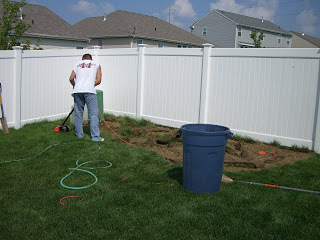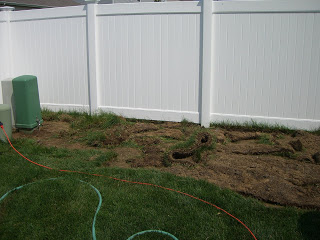 Then, I decided we needed to do some painting. I love the color of all of our walls now, but it starts to seem really boring when it is in virtually every room in the house. So, on a whim, we picked a color (the husband actually finalized the decision) and used a color that we almost used in our last house. We (or I ~ he did try to help though) painted the bonus room a color called Wild Hawk from Lowe's and it is one of those colors that looks different in every light (sometimes gray, green, brown, taupe). We were going for something darker to make the room feel cozier and we both love how it looks. I started the second coat today but almost died of exhaustion (or so I thought) so there is just one wall left on the second coat.
Before: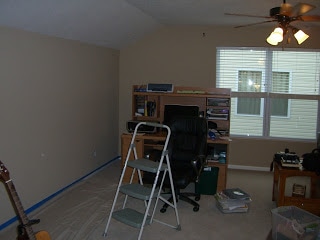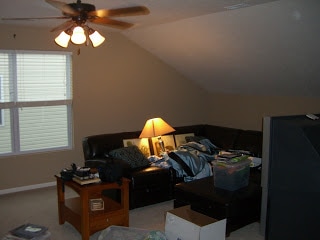 After (I'll have to post more once it is all put back together):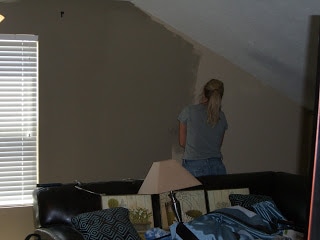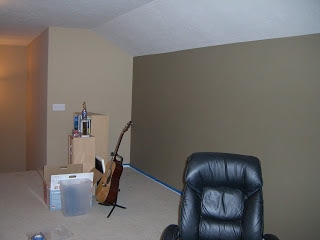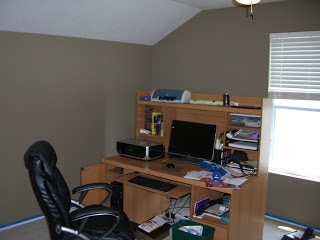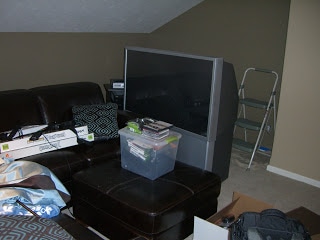 Then, while the husband went golfing with the boys, I was super-ambitious yesterday after doing landscaping and painting, so I decided to cook something (I know, a shock) and everything was from scratch. I had run across a recipe for Peanut Butter & Jelly Cupcakes during my blog snooping one day and I had to try them (I love PB&J sandwiches). Although the peanut butter frosting is a little too rich for me, they were pretty good (and looked pretty cute too ~ although, I really had no idea what I was doing when I frosted them). I took several photos along the way to prove that I actually did make them!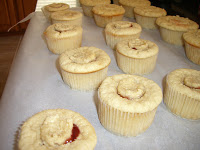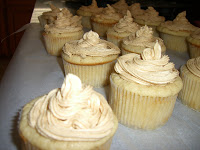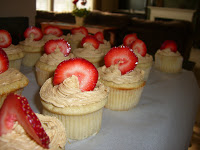 I also came across this cute shot when the husband and Bearcat & Bailey were taking a nap after a long day: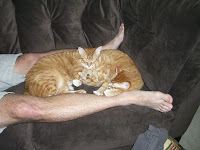 Hope you all had a great holiday weekend!