Hopefully, I will not have to post about landscaping for another year. After four weekends, removal of thousands of pounds of sod, countless hours, 27 bags of mulch, several rolls of weed blocker, 4 trips to Home Depot (since yesterday morning alone), 1 trip to Lowes, 1 trip to Lanoha's, 50 feet of black edging and lots of sweat, we have finally finished our landscaping in one corner of our backyard. We started out with the intent of just covering up the electrical boxes. But, then I had the genius idea to incorporate it into the tree area while we were at it, and the area continued to grow. As we tore out more and more sod we ran into a problem of where to put it all. We have filled three city garbage cans and have all of this yet to send with the garbage (yes both of those garbage cans and all those plastic bags are all still filled with sod):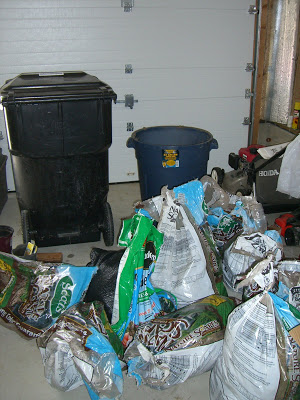 We are happy with the way it all turned out and probably even happier that we are done landscaping (this year). It is really awful when you are in the middle of all the work, but it feels very rewarding once you are done! Now we just need all of the plants to start growing quickly! Here are some photos along the way.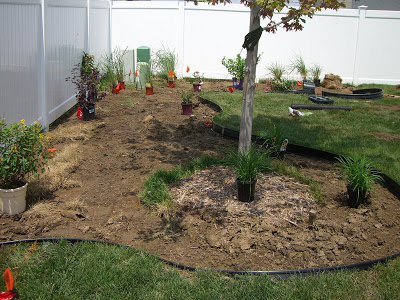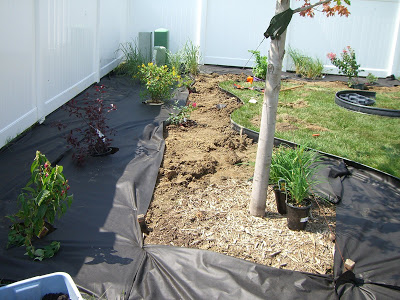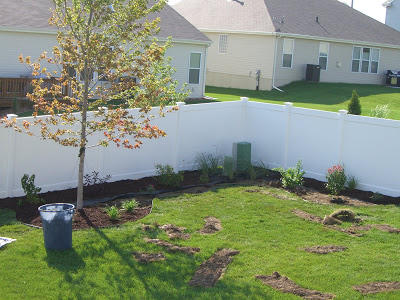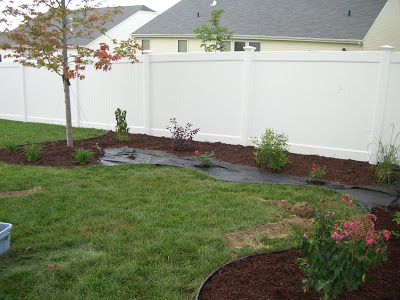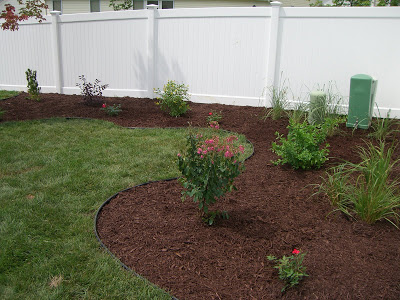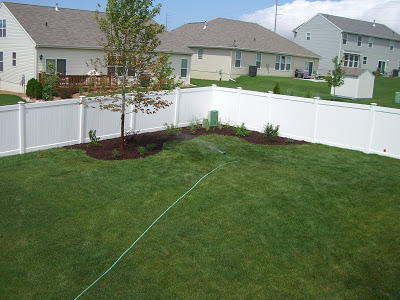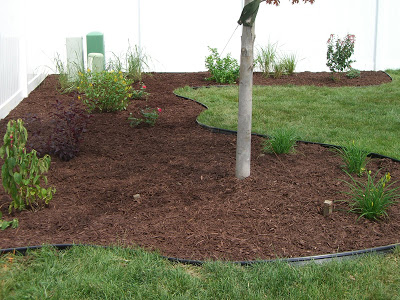 Here is my cute little hydrangea bush we planted in the front yard a few weeks ago (it is between our sidewalk and garage, in an odd-shaped area. We had been having trouble figuring out what to plant there). I wasn't sure it would make it there at first, but it has already grown quite a bit. It has a tendency to get a little wilted after being in the sun all day but once I water it, it perks right back up. I love that there are constantly new blooms on it and I love seeing it each time I drive home!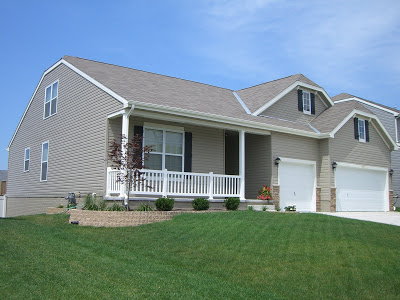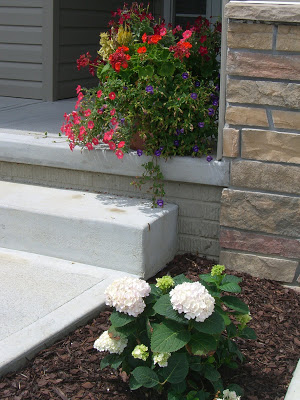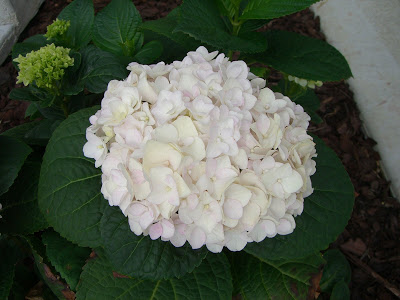 Next project (next year): Re-grading our backyard off our deck so we can make a big patio area. Note to self: a sod-cutter and dumptruck will be a must!