I hope you all had a great weekend! Welcome to this week's weekend recap, where I share random things that happened over the past week. This includes home projects, recent favorite buys and a little about life in Omaha.
Projects Around Our Home
If you watched my Instagram stories last week, I spent a lot of time painting our guest bedroom! I actually got it all wrapped up on Thursday and I'm so happy with how it all turned out! I ultimately ended up going with Benjamin Moore Classic Gray. As you may know, I'm not usually a gray paint person, but this one is light enough and just warm enough that it definitely works. This room naturally has a very yellow cast, so I think the color is really working in here. As a reminder the old color is Behr Castle Path, which we have on the walls on most of our main floor. I'll get some "real" photos ready for you soon! The new color doesn't look great with our door trim (the original color), but I can see along the baseboards (which I had painted in the past), it looks really great!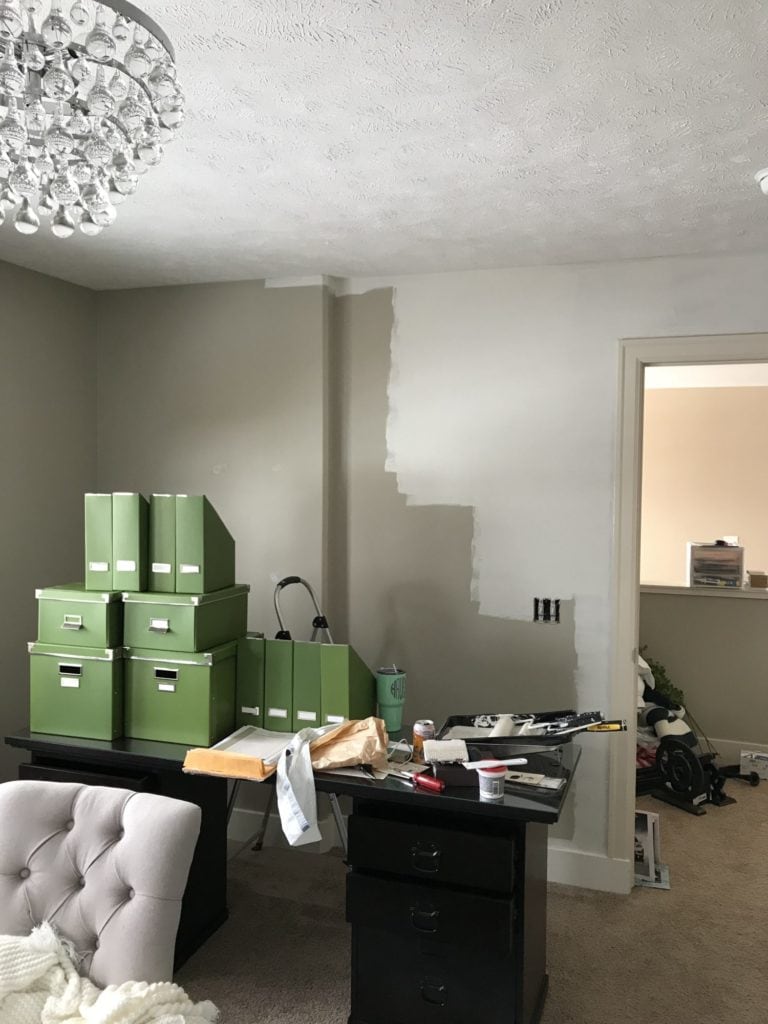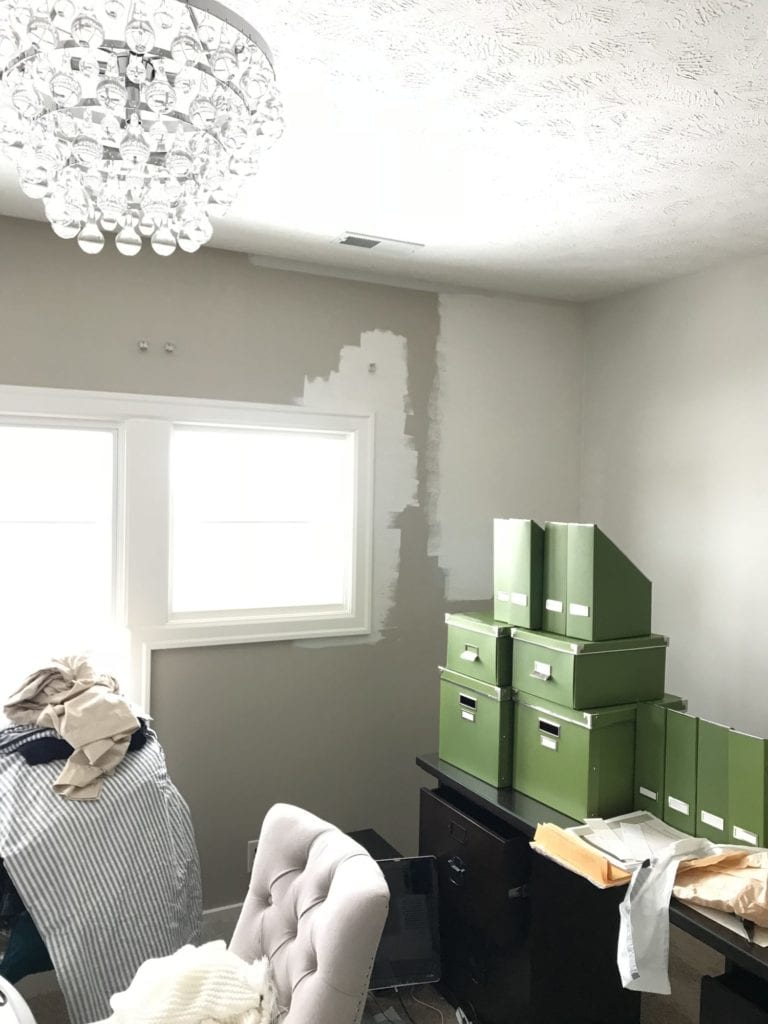 I don't know about you guys, but I can definitely feel the light changing in our house. The days are starting to get slightly longer, and the angles are starting to make it feel just a tiny bit closer to spring!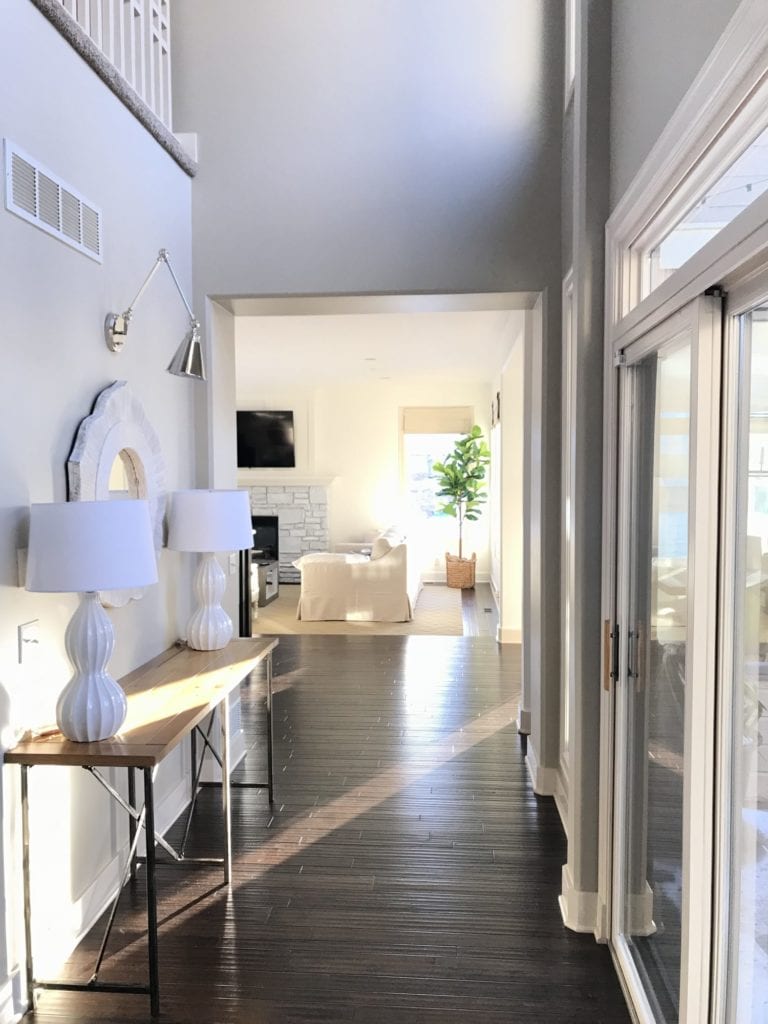 On Saturday, we finally took all the Christmas lights off our trees outside. Sadly, all the cords were frozen into the ground so we had to abandon them. It looks really classy right now!!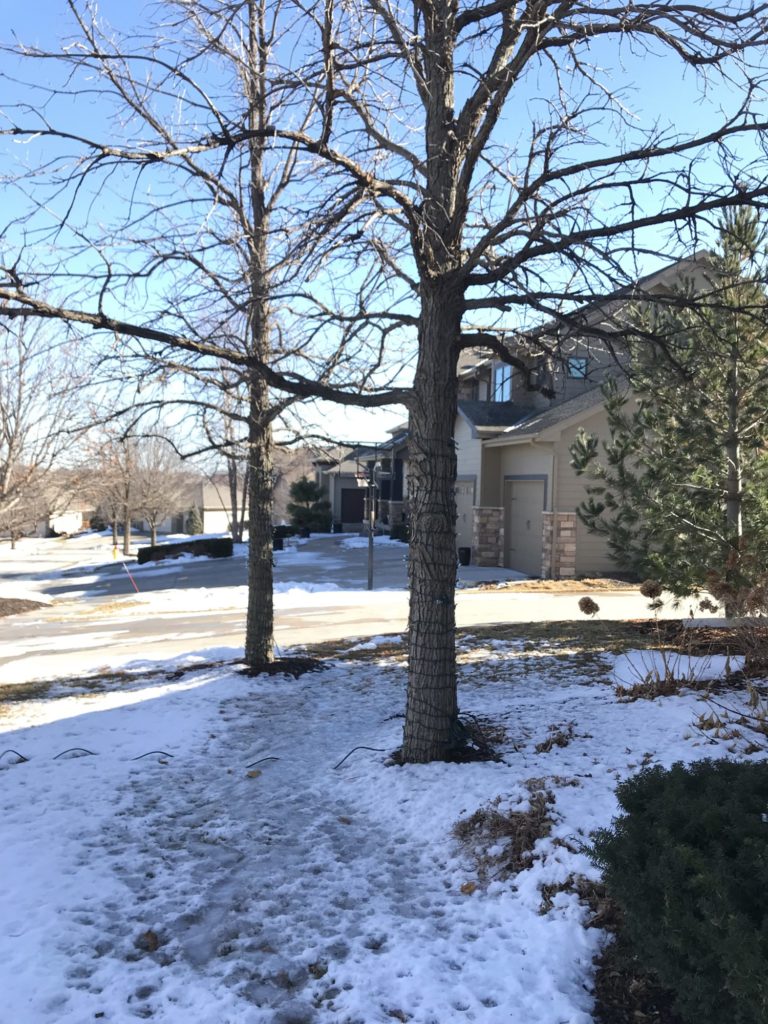 Around Town & For Fun
Monday we had a big snow storm and near blizzard-like conditions. Of course it was also the start of sales conference at Kurtis' work, so they had about 100 people flying in to spend a few days in our glorious weather 😉 The snow looked pretty for awhile though. I took this shortly after the storm had started but we ended up with five or six inches. Not a lot but when you pair that with high winds, it's never great! As I mentioned above, this allowed me to spend a lot of time working on the guest room, and purging/cleaning/sorting all the stuff I had emptied into the hallway.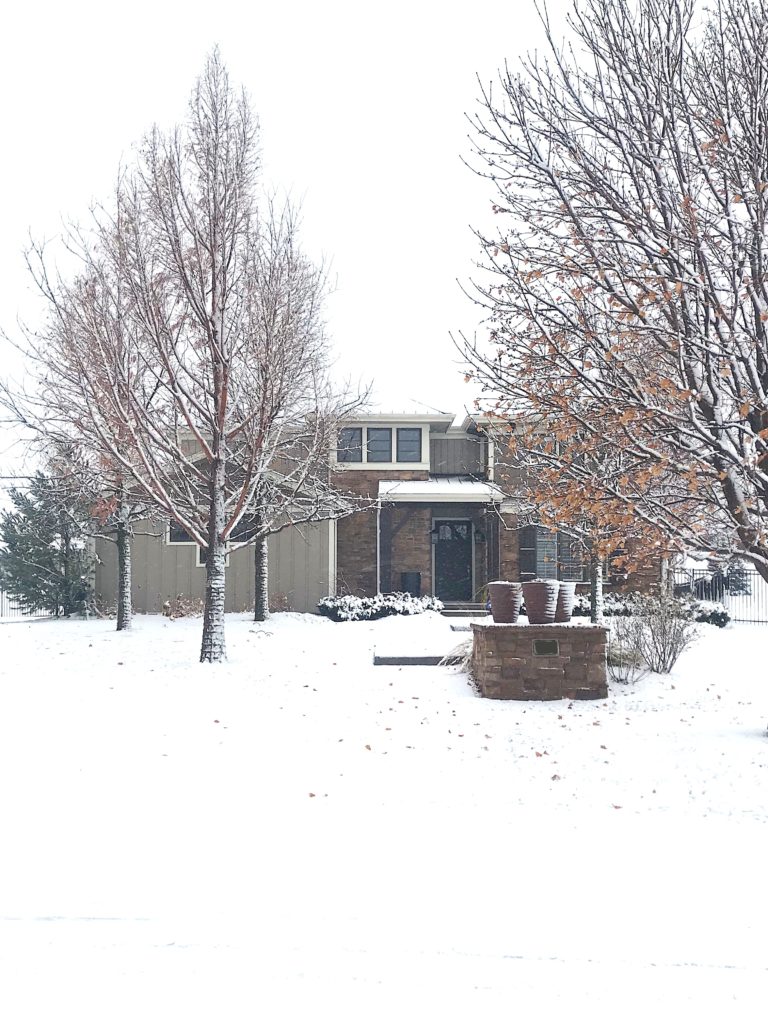 Friday night, Kurtis had tickets to go see the UNO Hockey game. His sister and brother-in-law were originally going to go with us, but she woke up with the flu Friday morning. So, Kurtis and I decided to hit up Lazlo's for dinner ahead of time (we hadn't been there in over two months). Then we headed down to Aksarben for the game (match?). Kurtis and I are both technically alumni since we got our graduate degrees at UNO, but we probably don't support the school as much as we should. We both still think of our undergraduate schools as "our schools". We had a total last at the game though and it was fun to check out the new Baxter Arena!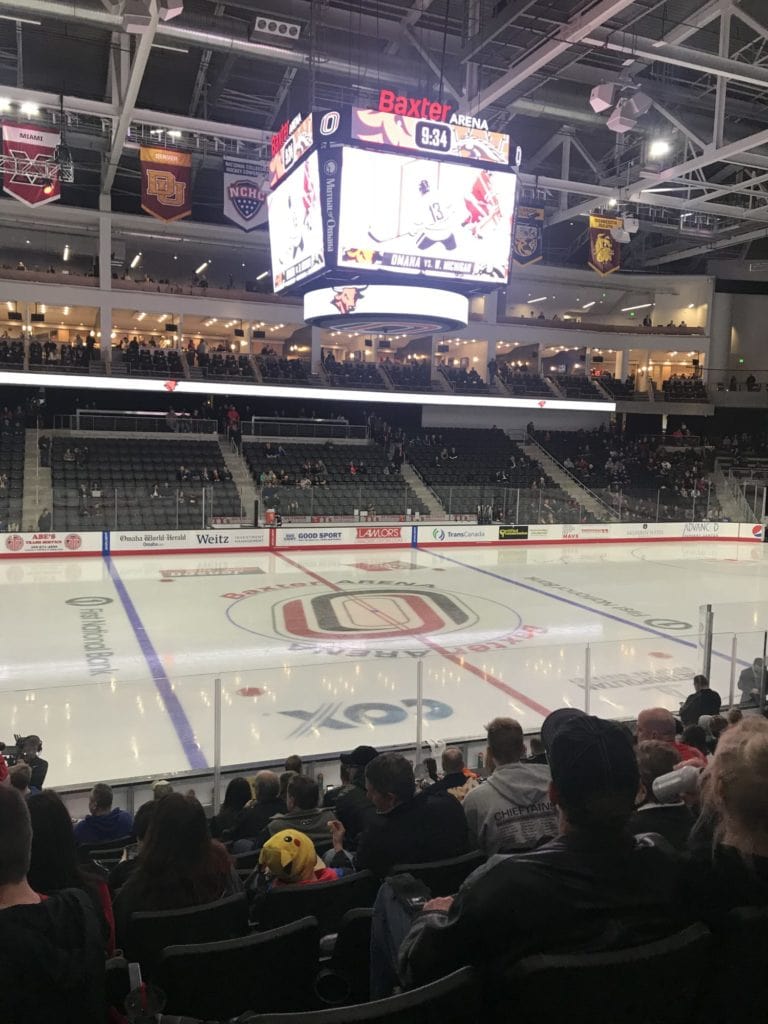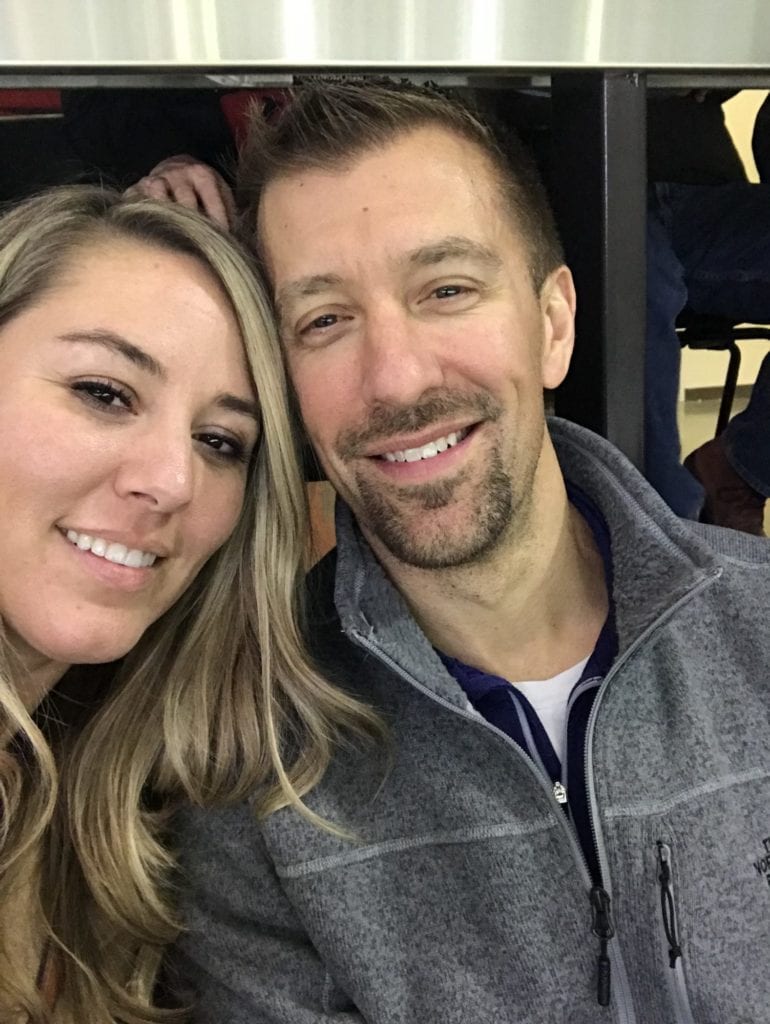 The rest of the weekend we were relatively lazy. I read for quite a while and Kurtis watched golf and whatever else was on TV. We did watch The Intern on Saturday night and we both really enjoyed it. Gotta love those Nancy Meyers movies!
Sunday morning we finally booked a little getaway for us. We have a big trip the end of February, but it's with Kurtis' work, so for him, it never feels like vacation (regardless of how great the location is). So, we was really pushing for a "true" vacation. We originally had our hearts set on a trip to Greece this summer, but after looking at options, dates, and cost, we finally decided to scrap the idea and will likely wait a few years. So, we booked a mini vacation for April and we're really excited about it. I'll share more soon!
Purchase Reviews For Home & Fashion
Friday I headed to HomeGoods before I had to do our grocery shopping. I hadn't been in nearly two months so it was fun to stroll around. They had a lot of great baskets if you're in the market for any. I'm guessing they stocked up for the New Year's organizational craze. I've also noticed both of our locations are finally starting to carry more furniture, which is great!
I ended up getting a table runner very similar to this one, and chargers like these. I'm one of those people that go back and forth on my love for HomeGoods. Yes, I can get good deals sometimes, but other times, I just get frustrated. For example, I had to buy two of the table runners because theirs are always so short and don't cover my table! So am I really saving money? With the chargers, they only had five, and I need six, so if I don't find one at TJ Maxx or Marshall's, then I'll probably have to return them (which isn't always convenient). So I'm not really sure I'm any better off. Home decor drama! 😉 I also picked up this book because it looked beautiful and full of inspiration for summer planting. I thought I was getting a deal on that, but it turns out it's the same price on Amazon. But, I'm excited to spend some time reading through it this week!
In clothing news, I ordered this top and it is absolutely gorgeous on! It's a bit of a splurge, but I was going to use it for some dressier events we have on the horizon. However, I have to return it because I ordered my regular size but it's too tight on that last lace panel on my upper arm. It fit perfect everywhere else otherwise. I feel like my upper arms are a bit big right now, so if that isn't a concern for you, this top is gorgeous! I'm also returning this top because, while I loved the look and style, I feel like it was way to sheer for my taste for a tee. I'm not a sheer t-shirt person (and this was that linen-like blend of sheer). Lastly, I ordered this dress in both colors and I absolutely love it. However, I feel like it's too short (I prefer dresses to hit closer to my knee) so I'm super bummed it's going back. Keep in mind I'm 5'8″ so if you're shorter (or don't mind a slightly shorter dress), it's a really gorgeous option! I loved both colors and really wish they would have worked on me. Can you tell I'm frantically trying to plan outfits for a trip we have the end of February 😉 This is why I definitely prefer to shop on sites with free shipping and free returns though.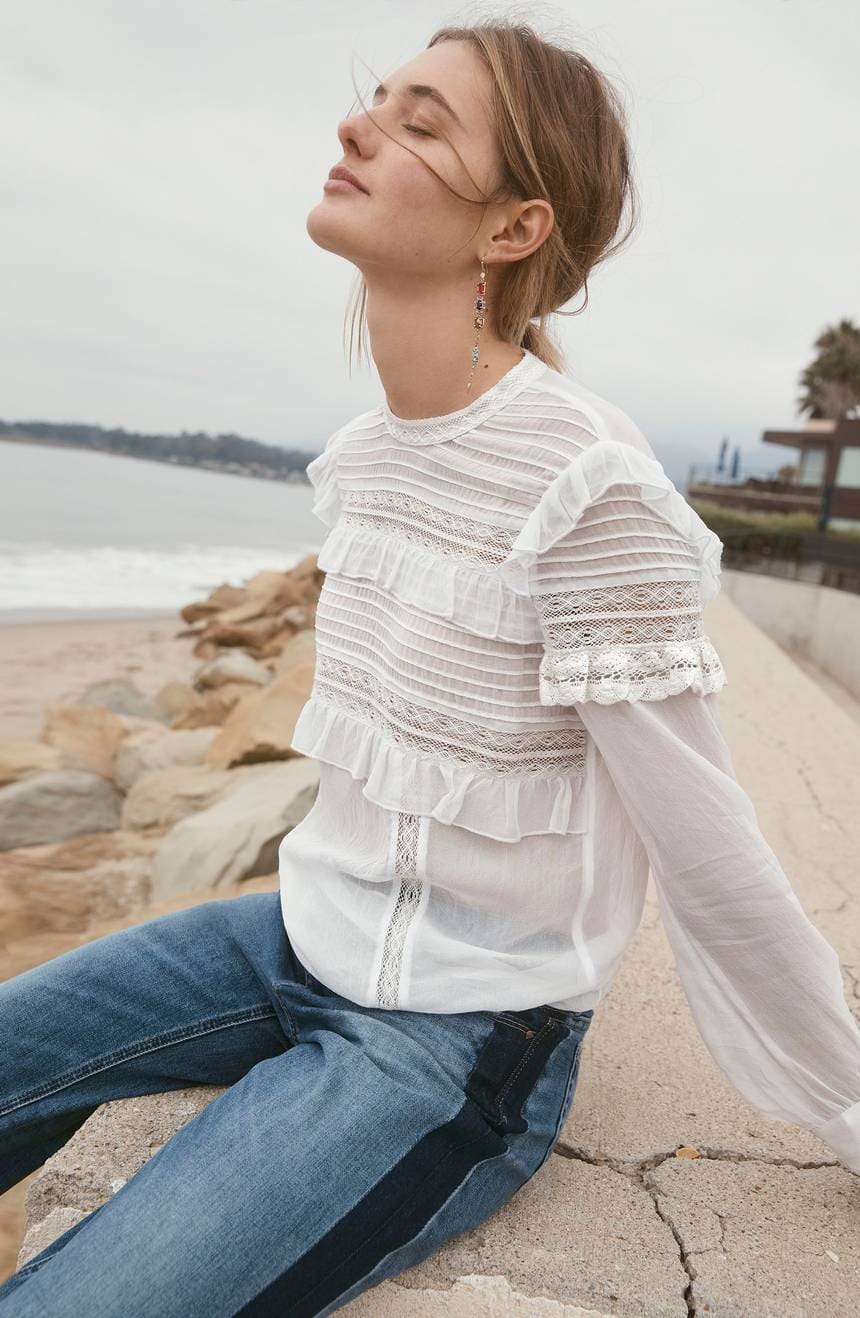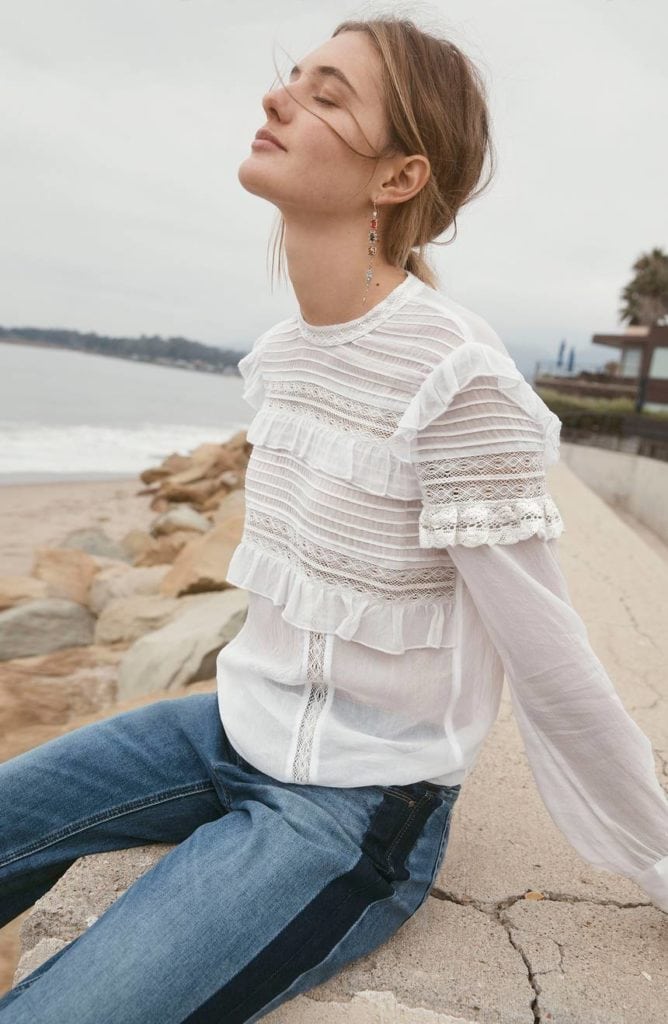 I also got a chance to fluff my new fiddle leaf fig tree and I'm loving it (and it's size)! You can currently get 20% off and free shipping on it with code WEEKEND.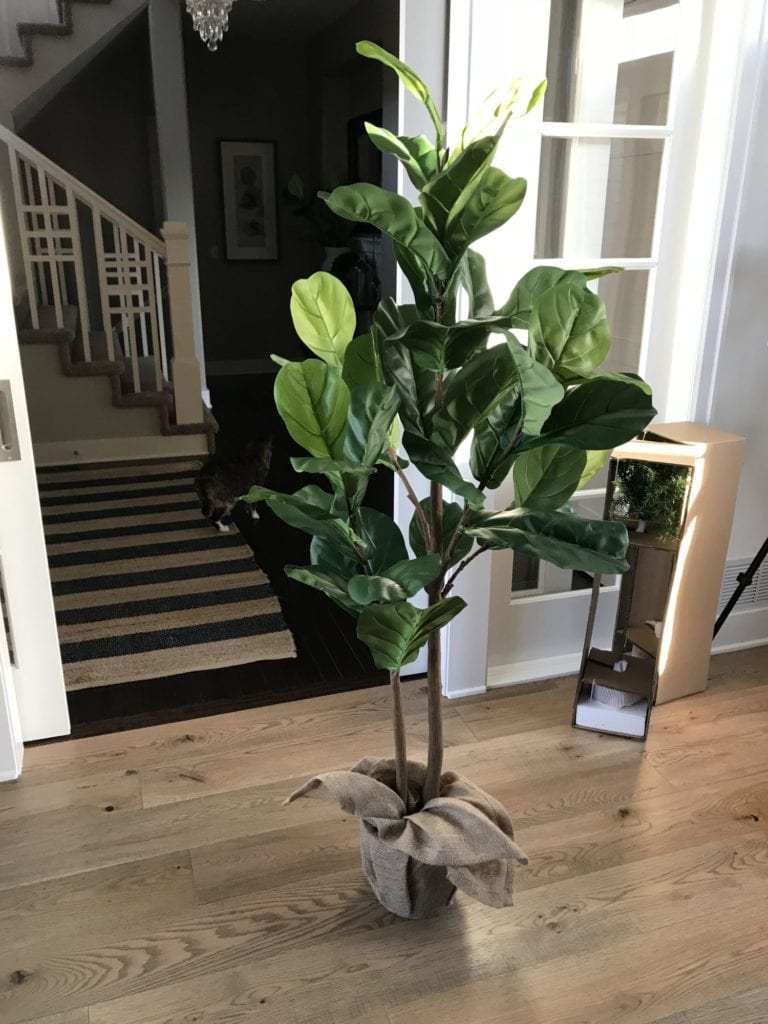 Have a great week!
If you would like to follow along on more of my home decor, DIY, lifestyle, travel and other posts, I'd love to have you follow me on any of the following:
Pinterest / Instagram / Facebook / Twitter / Google+
disclosure: some affiliate links used