I want to thank each and every one of you so much for all of your valuable feedback, comments and support on my blog survey and announcement about leaving my day job. To be honest, I was a bit nervous and unsure about how the update would be received (why?!?), so I can't thank you enough for all of your sweet comments and support. There were 567 of you that took the survey (!!) and I read each and every one of your responses. Today I want to touch on some recurring themes that came up in the survey and/or items I wanted to address. And more importantly for you, announcing the winners of the three $100 gift cards (and a $25 Pier 1 Gift card)!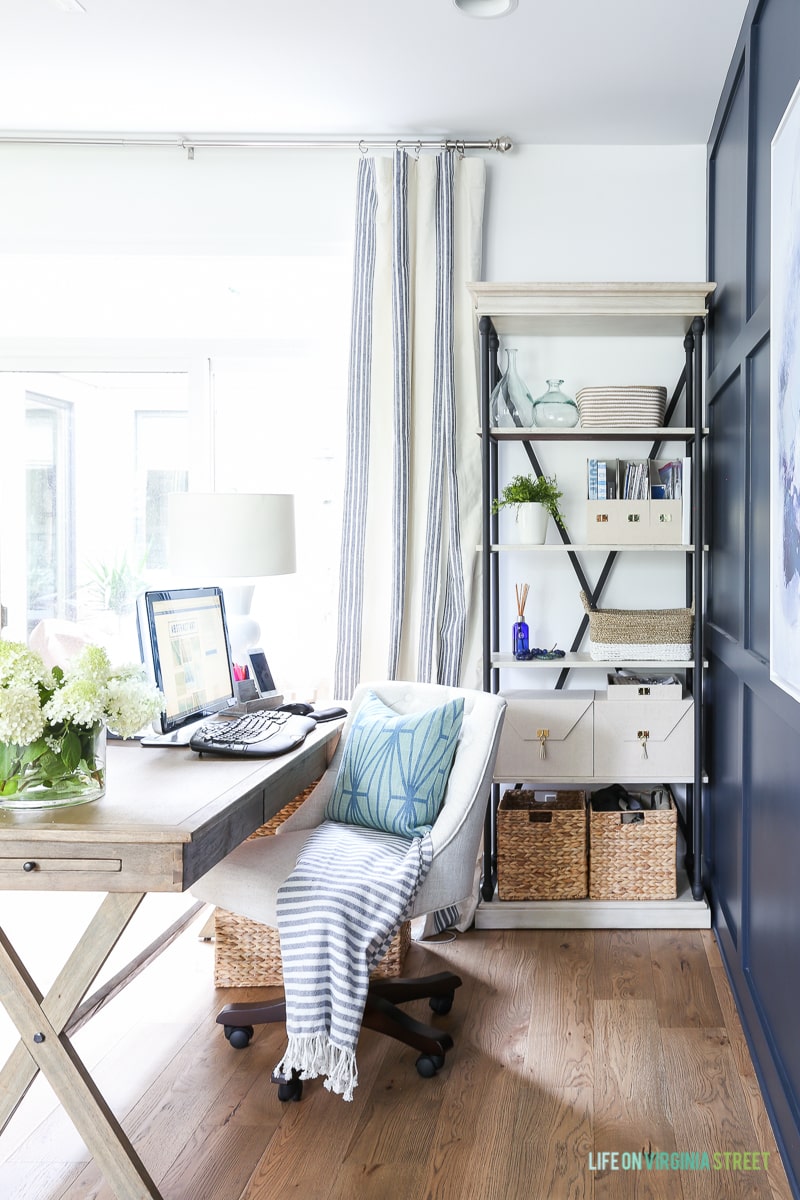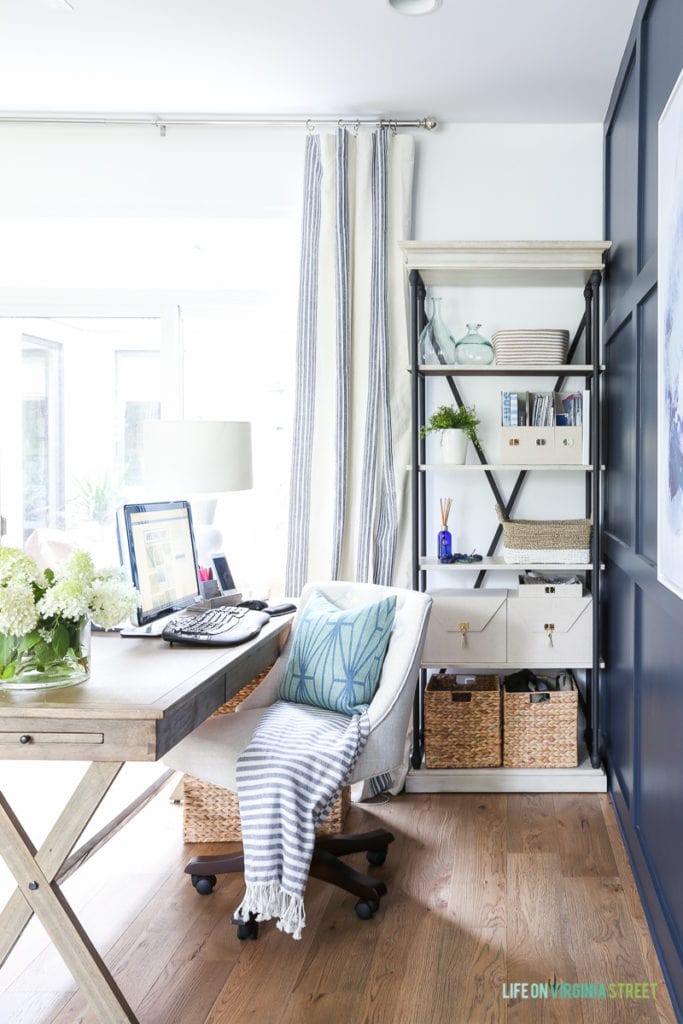 Following are some of my top comments/takeaways from the survey. It's a wordy post but I know some of you love the details and I want you to know what you can expect from me going forward!
A commitment to comments. To be honest, this one didn't come up as often as I expected it to – but I know it's an issue. This has always been a tough one for me, especially when you factor in all my social media accounts. However, I am making a firm commitment going forward to respond to all comments (even if a question hasn't been asked or a response expected). Hopefully you've seen an improvement over the past few weeks. I value each and every comment I ever get (and thrive on them), so I want to ensure you know how much they mean by commenting back. This is my number one goal moving forward. The one area I'm still having a hard time with is comments left on Instagram posts that are more than a post or two old. Since I'm only shown the last 100 likes/comments at a time, I usually see never see notifications on posts once they are a day or two old. So, if you ever have a question on one of those, it's best to send me a DM on Instagram or shoot me an email! In fact, over the past several weeks I've had some really great conversations with a bunch of you through Instagram direct messages after I posted or did a story. And to be honest, without comments over here on the blog, it's hard to know just how many of you read my posts and can relate. So thank you again, for taking this time to complete the survey. Your response was overwhelming.
Room reveals in smaller pieces. Guys, this one was a huge relief for me. Turns out you don't just want huge room reveals all the time. As a blogger, sometimes it seems that's what's expected of us at all times, but I forget how unrelatable that can feel as a reader. So, going forward, I'm going a bit old school and showing you room updates in real time. I know in the past I have incorporated some of this in my Weekend Recaps, but I'll be doing more regular posts on progress as well as design plans/changes/obstacles. Along with that, some simple tutorials for things I do naturally but realize may be of help to you. With the world of Pinterest, sometimes it feels like every post has to be this perfectly set of curated images and makeovers. But at the end of the day, it's a bit frustrating too, as a blogger, to spend weeks or months on a project for one post. You guys definitely made my day with this one! So, if you start seeing more rough and raw posts along the way, you'll know where they're coming from.
Round-up requests. Holy cow, you guys had so many great items you are on the lookout for. I'm going to do my best over the coming months to tackle some of the biggest and most consistent needs. The number one item seemed to be rugs (in a variety of colors/patterns/features). I also saw a lot of requests for bedroom furniture, dining furniture, paint colors and clothing requests (among many others).
Existing topics/posts. I had to laugh as I was reading all of your responses because it was very clear (as I mentioned in this week's Weekend Recap) that you guys had opposing favorites. Half of you said Wednesday Watch Lists, Weekend Recaps, Fashion Posts, Rental Property Info, Room Reveals, our cats, Recipes, Life in Omaha, or Travel, etc. were your favorite posts. Then the other half would say those were their least favorite. It was actually funny as nearly every other response was alike, and then every other response after that was directly opposite. But, you know what? I actually loved that! It was great to see that you guys all have unique reasons why you read here and different interests. So, as I mentioned Monday, at this point, I don't plan to eliminate any existing topics based upon your feedback. However, I may slightly begin to alter some to try and appeal to more people and ensure Life On Virginia Street is still a blog you want to continue to read. I'll also be adding some new content and series to the blog, as well! You guys honestly gave me such great content ideas that could keep me going for a year+!
Low – Medium – High. A bunch of you suggested a low/medium/high series where I take an item and find similar options at all price points. Or even do this with items in our home. I've done something similar with lighting options in the past, but this is absolutely something I have on my list to expand in the future. One of my favorite things ever is to find dupes at lower price points, so consider this one "happening soon".
Fashion. Let's talk about this because it came up a lot in several different contexts. First, I have no intentions of becoming a fashion blogger. There are far too many that are way more stylish and talented in this area than I will ever be. With that being said, basically since day one of my blog ten years ago, it's been a topic here and will continue to be. I actually had a lot of people request to see me wearing the clothes I post in my flat lays (especially since so many fashion bloggers are tiny petites and I am not). I'm still working out my comfort level on that one 😉 I also have zero posing skills but I understand where this request is coming from. I'll likely talk about clothes and fashion more in the future since it's something I've always loved, but at this point, I only see it being maybe 25% or less of my content. My number one passion is still home decor and design and ultimately just living a life you love – regardless if that means home, fashion, food, etc.
Blog organization. I mentioned in my survey post, and likely hundreds of times in the past, that I know my site needs work. Admittedly, I'm a control freak and don't like to turn over tasks like this to others, if possible. But, that also means that I have to do "maintenance" work during any free time I have. This is the dark, ugly side of blogging that really takes up so much time and effort. All the back-end work and social media side of things. The side non-bloggers don't really get and the side bloggers adamantly nod about because they hate it too since it's the non-creative-unfun side. It's funny, because, as I've told some people about leaving my job to blog full-time, I get that blank stare and polite nod with a fake smile. Like, "How cute – I'm sure that sets you back about 30 minutes a day" type of look. And while yes, there are clearly some major advantages to this career shift, blogging is much more time consuming than most people realize (I won't go into that now). With that being said, I've made some progress over the past few weeks with my menu items and trying to organize blog content. I'm also working on SEO, updating old images (because, Pinterest) and just making it easier to navigate around here. I still have a lot of work to do, but I totally heard all of you that said it's hard to find old content on the site – because I agree! I'm hoping that will all be remedied soon!
Self-employment life. I was blown away by how many of you could relate to my story and my decision to leave my job. I actually teared up with many of your stories and I thank you all for your heartfelt messages (for those that have been in similar situations or may likely be in a similar situation soon). I think for me the biggest struggle so far is the people aspect. I originally thought that was a motivator for leaving (management can be TOUGH), but I miss the interaction and social side of an office job. Poor Kurtis wants to come home most days and decompress (in silence) and I want to tell him a hundred stories. Because talking to only cats all day isn't quite as fulfilling 😉 But, I'll plan to share my experience, thoughts and tips along the way. I met with our CPA for two hours Friday to discuss payroll, taxes, etc. and almost fell asleep so there's that exciting part so far.
Upcoming projects. I probably need to do a separate post on this because we have a lot of projects slated for 2018…. if I can get my butt in gear and actually make some decisions. Kurtis is actually the driver on several of these and is pushing hard to get some tackled. But, I'm a little apprehensive about my abilities to tackle a few of the items on his list so I've made a few calls to some professionals for assistance. Blog posts coming soon! But, I will say that #1 on his list is for me to figure out a plan for the kitchen and get moving on it.
Being real. I want to continue being real with you guys, and I appreciate that so many of you recognized that is something I always strive to do. As I mentioned above, sometimes it's hard trying to create "perfect content" in the world of Pinterest and so many other blog sites. I don't think most bloggers ever try to make their life look perfect or try to deceive their readers. They just post what they think readers want to see. I truly believe I'm a very transparent, real/blunt and genuine person in real life, and I don't want to let "blog expectations" get in the way of that. Meaning, I don't ever want to give the impression that our life is perfect. It's not. We are beyond blessed in so many ways, and we are grateful for that every single day. But, in addition to the pretty pictures, I also want to share real life with you. And I appreciate that you love that about my site.
Keep doing what you're doing. This was probably the most frequent comment and as cheesy as it sounds, this is the one that brought a tear to my eye most often (and I'm not a crier). To be honest, most days I feel like I don't know what the hell I'm doing. So your reassurances, constructive feedback and overall thoughts were exactly what I needed to hear from all of you!
Thank you again for all of your great feedback! At this point, even with some time, I'm still trying to wrap my head around things. But, your feedback helped immensely and I now just need to process and organize (not my strength). I may just need to lock myself in a room for a few days without the laundry, dishes and dust piling up so I can really focus 😉 I'm hoping over the coming months, I can begin to really up my content and bring you even more inspiration and ideas. Again, thank you, thank you, thank you.
Now, on to the giveaway winners. As a side note, I hadn't yet announced the Pier 1 gift card winner yet either, so there are actually four winners today. I have emailed all winners, so be on the lookout in your email if the following is your comment.
$100 Gift Card Winners:



Pier 1 winner:

Thank you all again! You truly are the greatest readers I could ask for!
If you would like to follow along on more of my home decor, DIY, lifestyle, travel and other posts, I'd love to have you follow me on any of the following:
Pinterest / Instagram / Facebook / Twitter / Google+
disclosure: some affiliate links used