I hope you all had a great week!
Wednesday was my 37th birthday and I was excited to receive this package among my birthday cards in the mail. I was named a Better Homes & Gardens Stylemaker for the second year in a row! I am so excited to head to Brooklyn at the end of the month with all the other Stylemakers!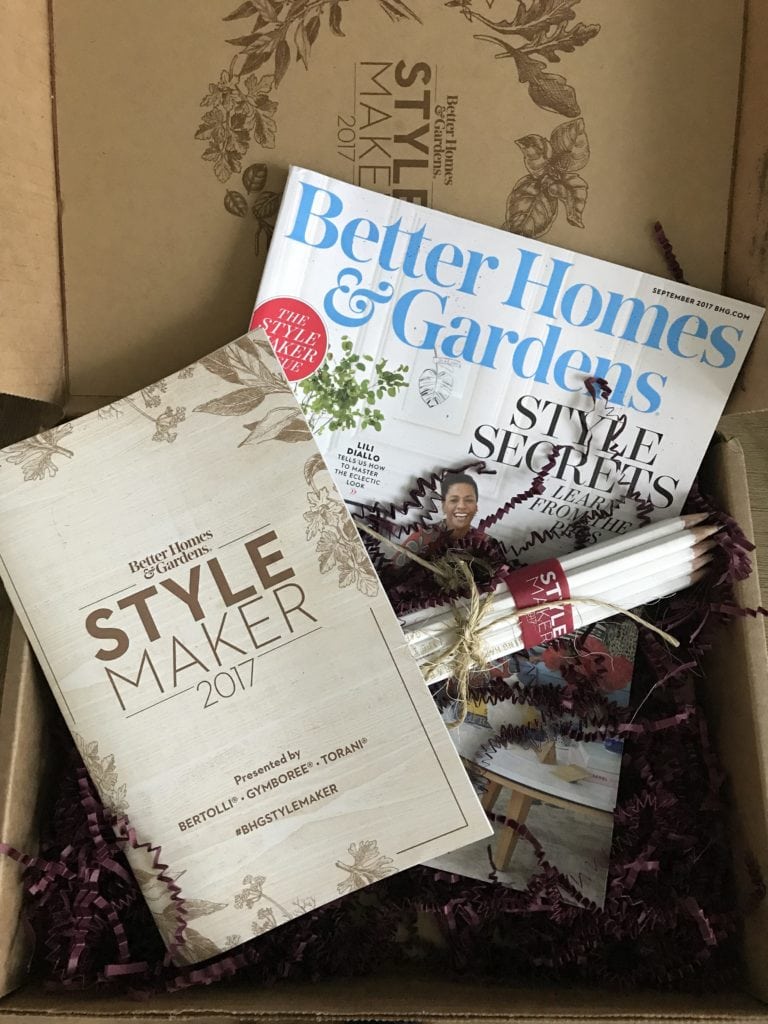 Kurtis took me to dinner at Dante. As always, the food was exceptional, and I assumed the calories didn't count since it was my birthday 😉 The budino is still one of the best desserts I've ever had in my entire life. Completely unreal.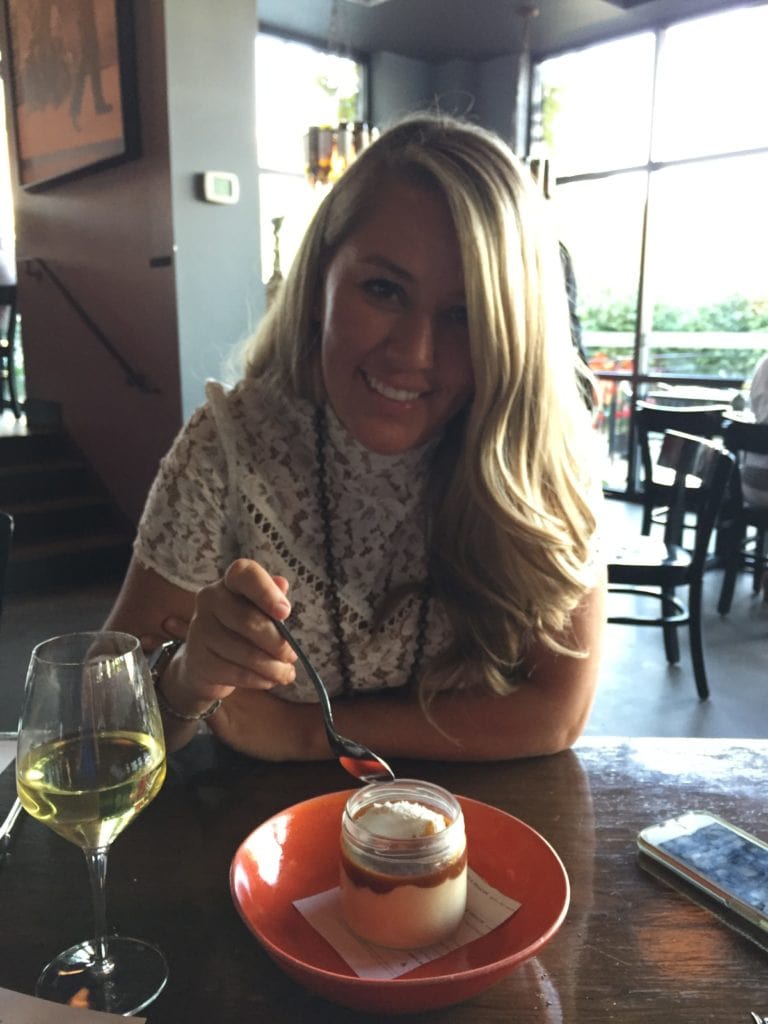 Friday afternoon, we took advantage of the hot weather and went swimming and then ordered pizza for dinner. We ended up watching Guardians of the Galaxy 2, which for us was a bit disappointing. I think maybe we'd heard so many great things about it that it just fell a bit short for us.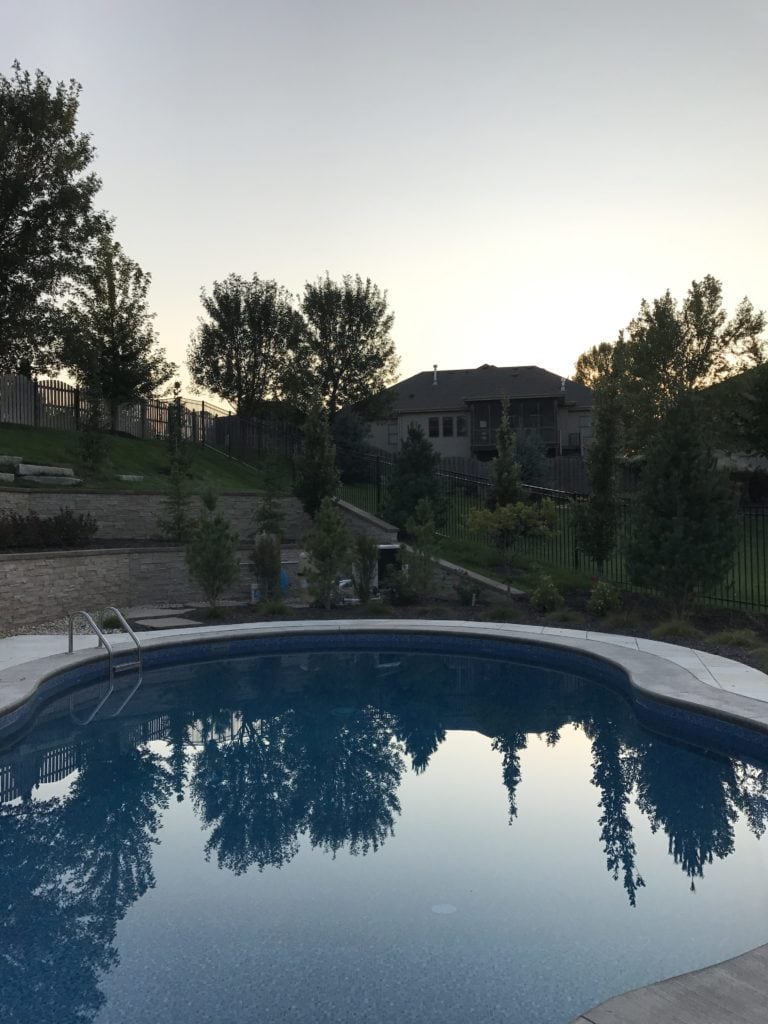 The cats have become obsessed with me opening the plantation shutters for them. Turns out our sedum are quite the magnet for monarch butterflies and the cats just stare at them and want to attack them all day long. It's pretty hilarious actually to watch them chatter and see their frustration when we're in the office.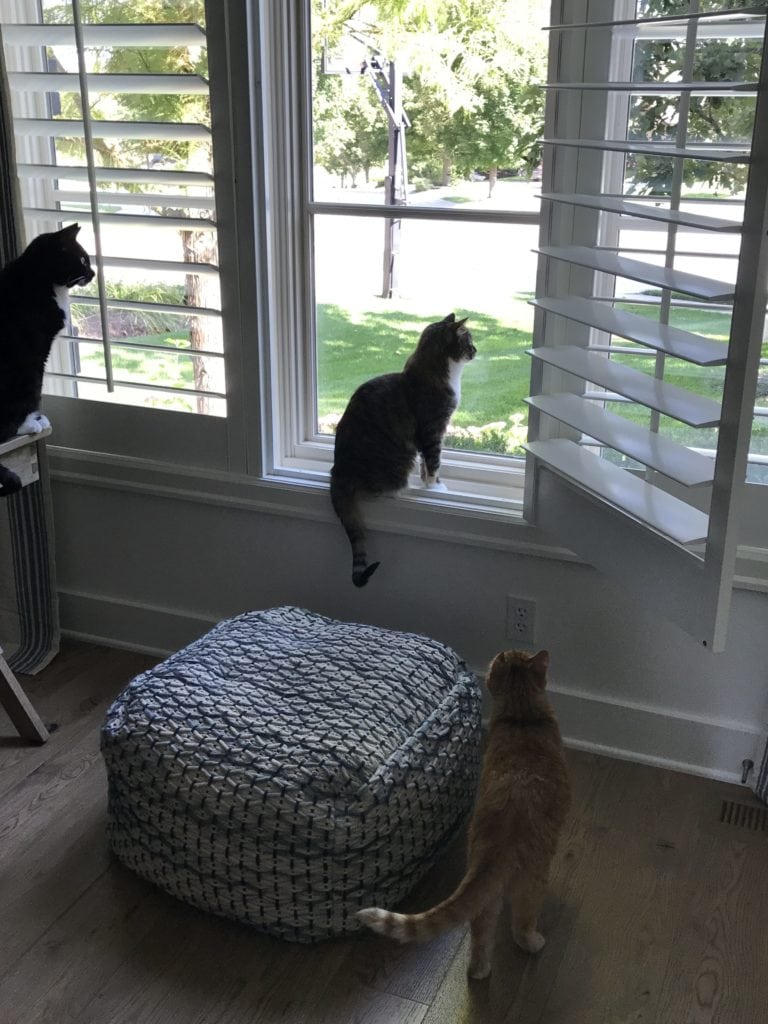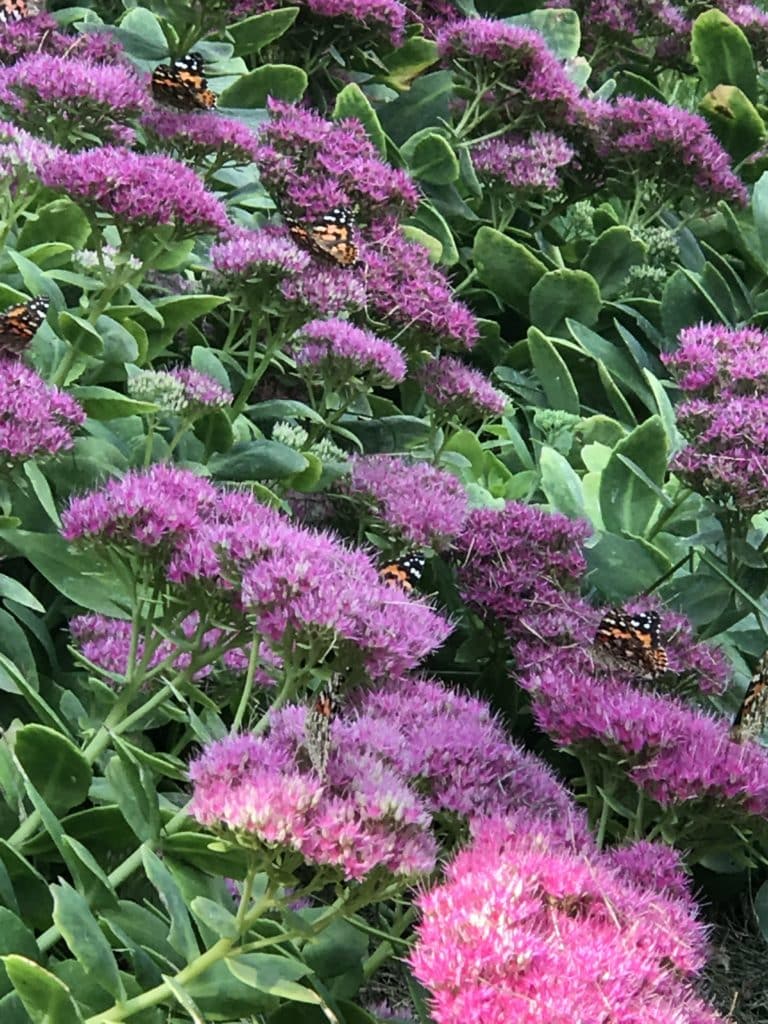 Saturday morning, Kurtis had a work party at the zoo. If you're not aware, the Omaha Zoo has actually been named best in the world by TripAdvisor and beats the San Diego Zoo as the best in the US on a regular basis. Not that we like to brag about it or anything 😉 We actually hadn't visited since the year we got married (2005!) so it was fun to see all the new exhibits. Definitely a must-see if you'ore ever in Omaha!
The penguins are always a favorite of ours! I was able to catch a few as they were diving under the water and I thought it made for a cool view.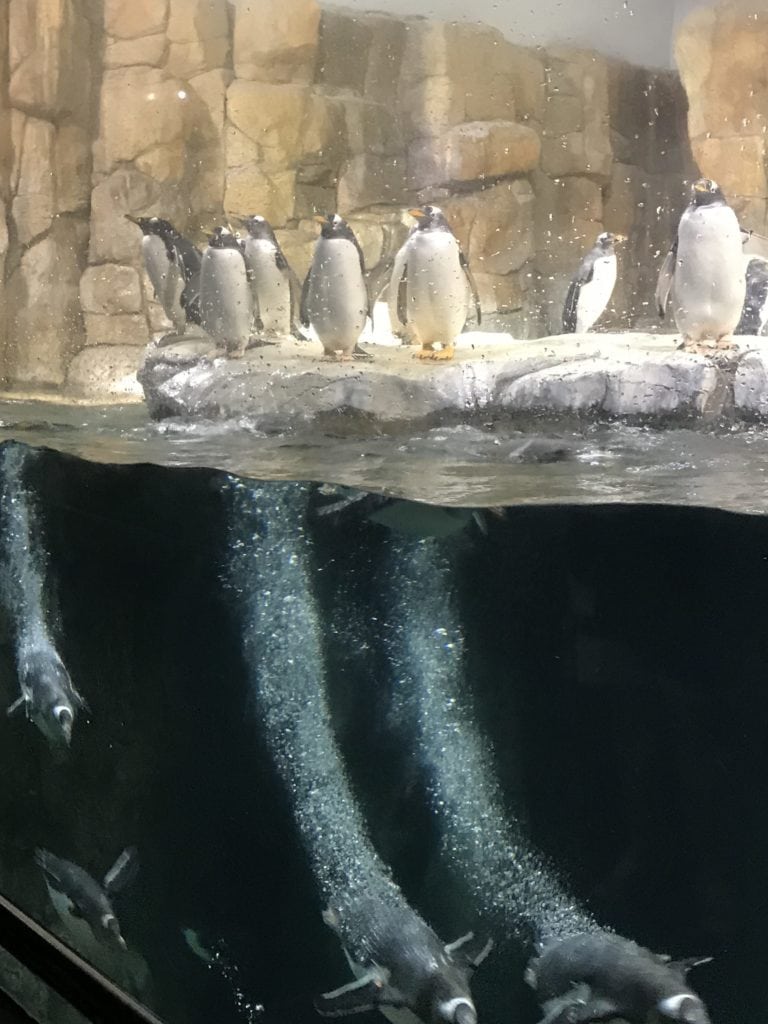 The aquarium also includes a tunnel where you walk under the shark tank. Although the thick glass can mess with your eyes and depth perception, it's always a favorite of mine.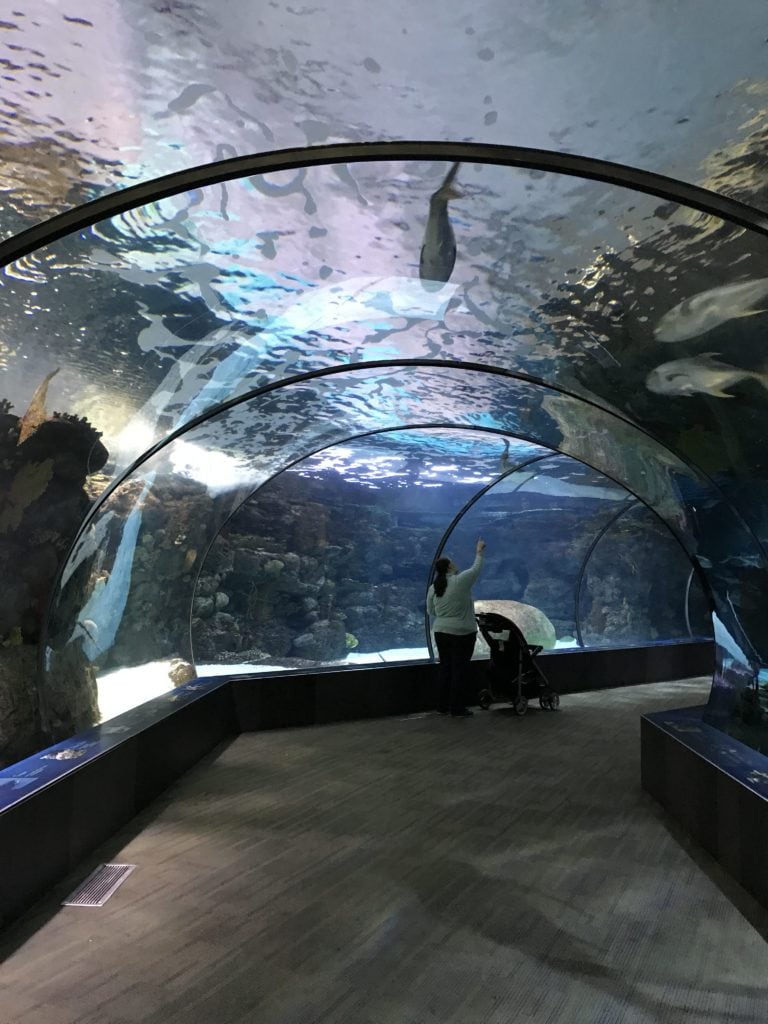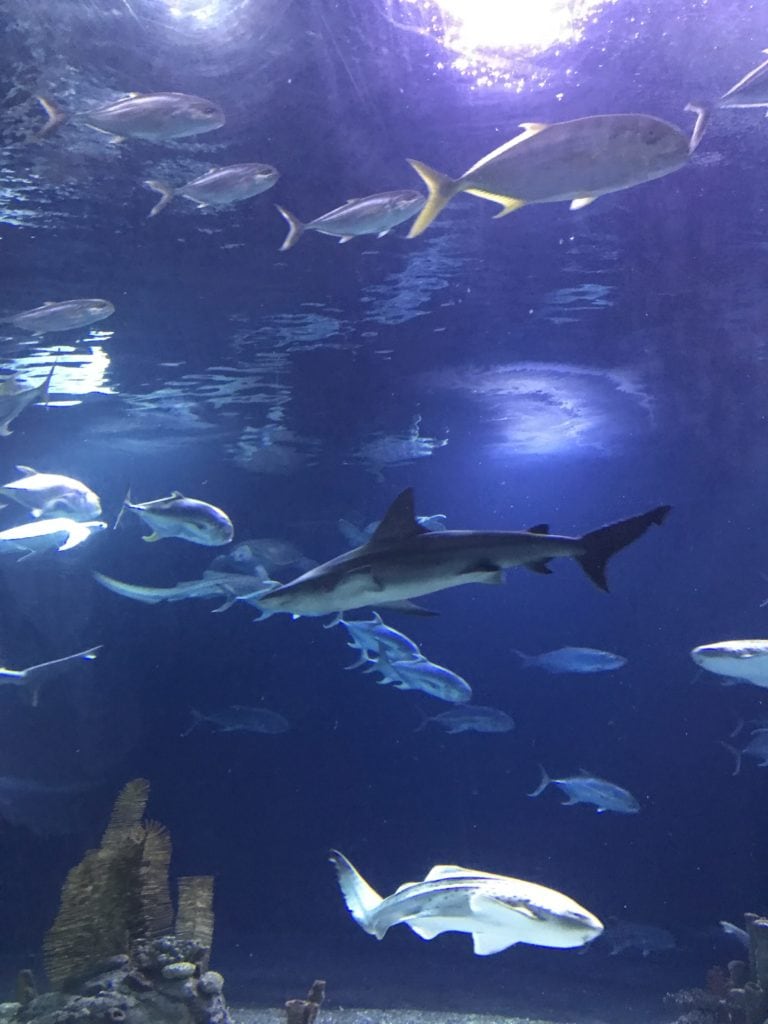 The jellyfish looked like works of art! As much as they terrify me, there is something so beautiful about them.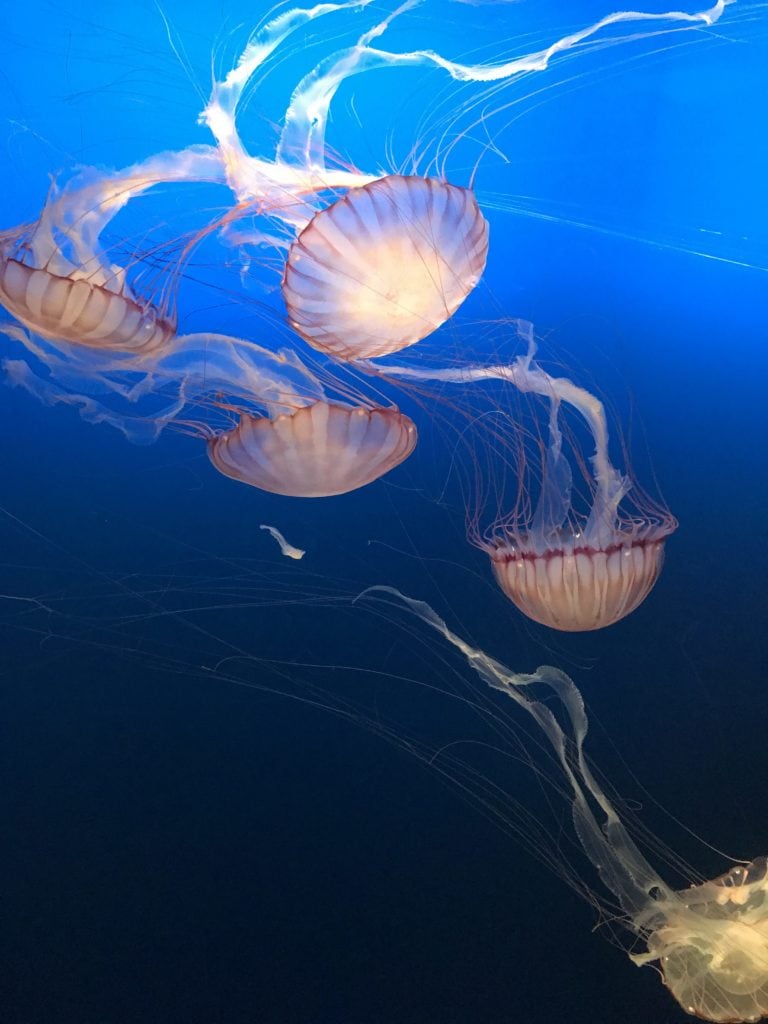 When we arrived in the African grasslands area, it was feeding time for the giraffes. They honestly could not have been happier animals and were completely pigging out on the leaves that visitors were able to feed them. I was just jealous of their amazing eyelashes!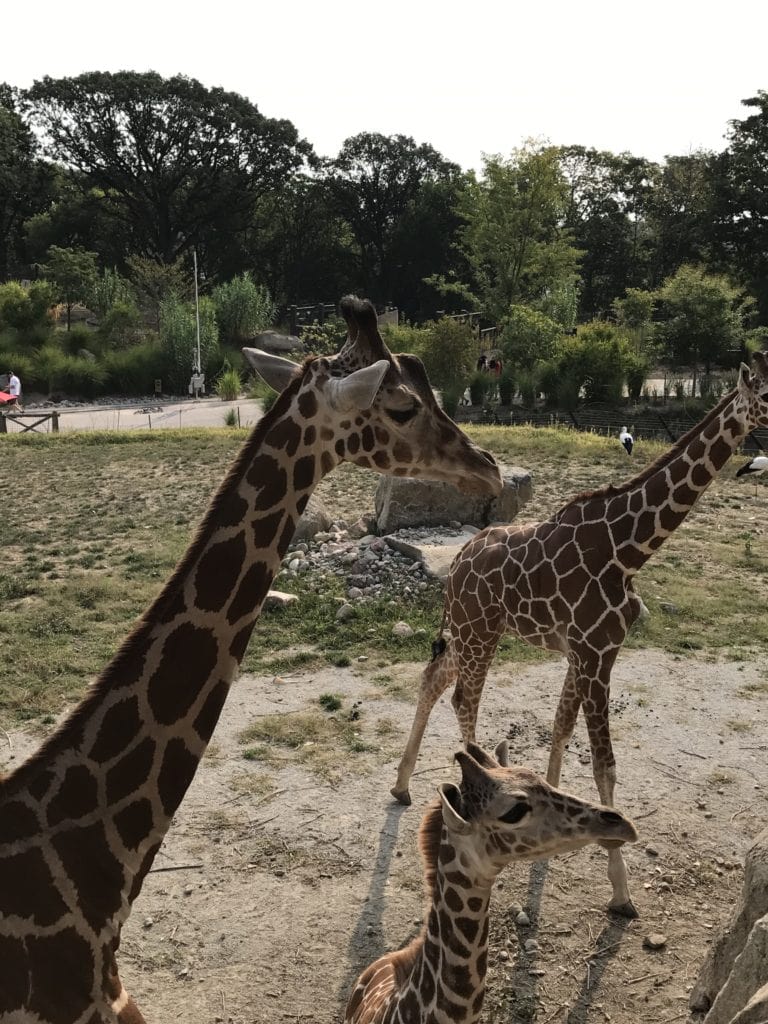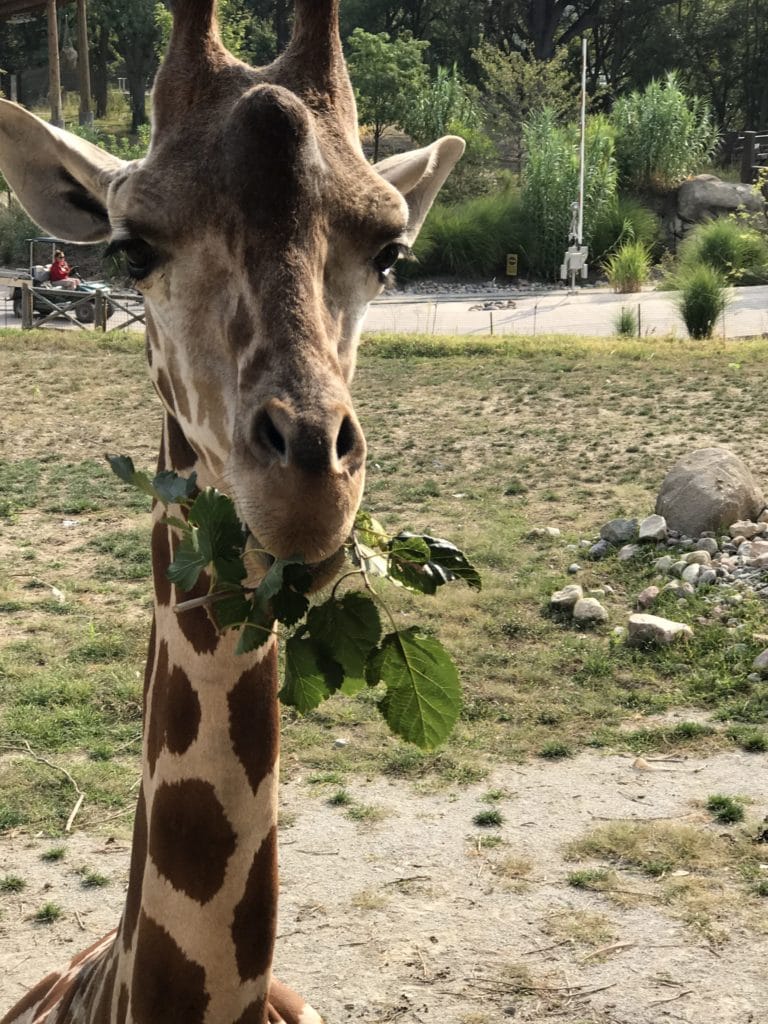 We spent about two hours at the zoo before heading out. But we had a great time and it was fun to get back down there again!
Kurtis found a new spot to try for lunch so we (he) could watch the first half of the Iowa game. It's called The Corner Kick, and if you're local, it's in the strip mall by Hobby Lobby in Millard (where Addy's used to be). We were super impressed with the food and the service! Their margaritas are amazing too! We jointly tried each of the five street tacos they had and my favorite was the Asada and Kurtis loved the Al Pastor, but they were honestly all so good. So yummy and we're excited to go back again in the future!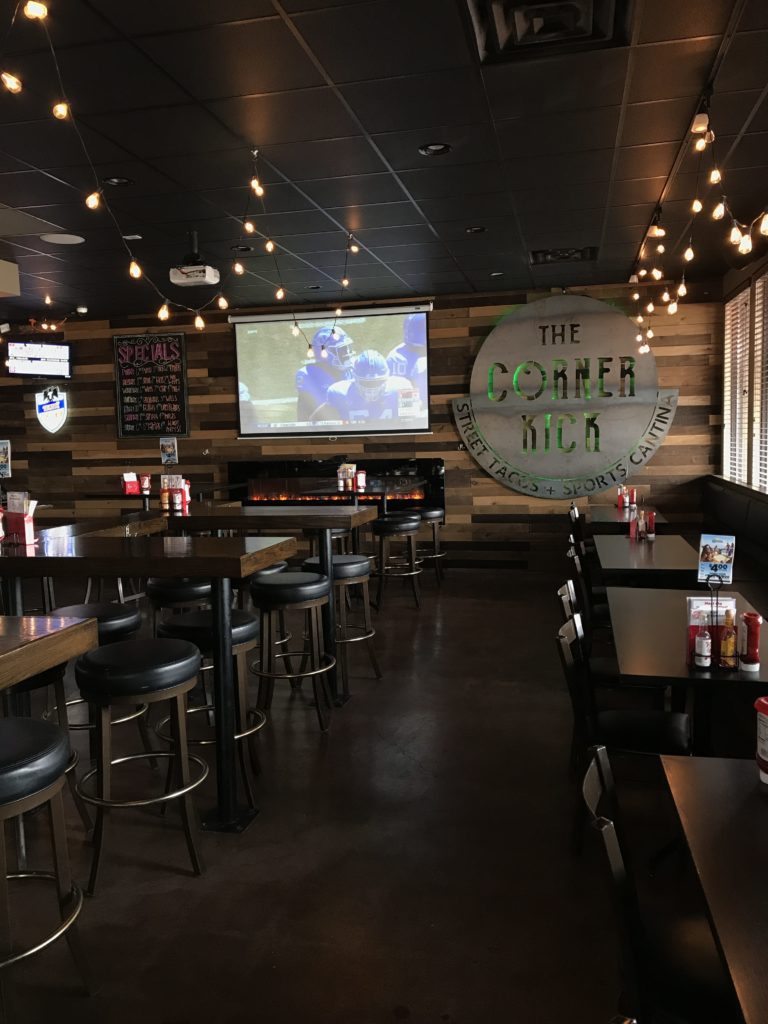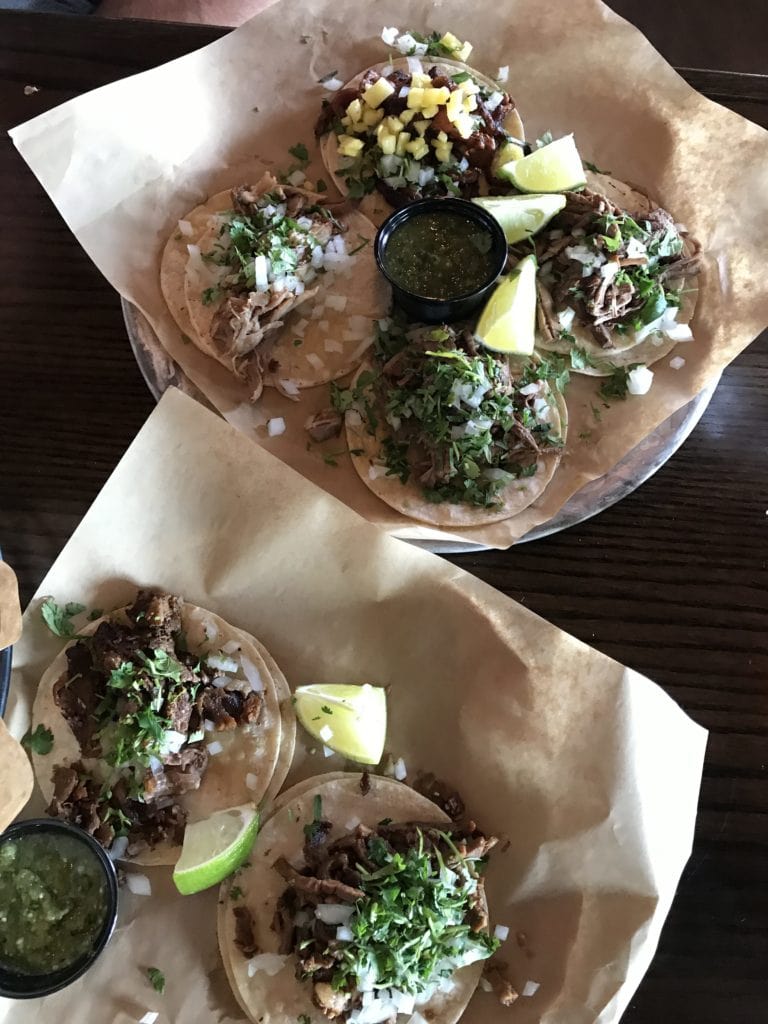 That afternoon, I spent chilling around the house and working on fall home tours for this week. Kurtis headed to Nick's house to watch more football. Just a typical fall Saturday around here.
Sunday, I worked on photographing my fall home tours and then we spent some time out at the pool. It's still a bit hazy here from all of the fires in the West, but it was hot and we took advantage of it! We ended the night with dinner at Lazlo's – a great end to the weekend!
I want to close by saying that we're praying for so many people in this country and around the world to find strength, comfort and peace during these crazy time. The hymn 'It Is Well' is always a favorite of mine during trials, and my canvas version from Lindsay Letters reminds me daily to keep a spirit of faith and hope amidst all the chaos of life. Prayers are with you all!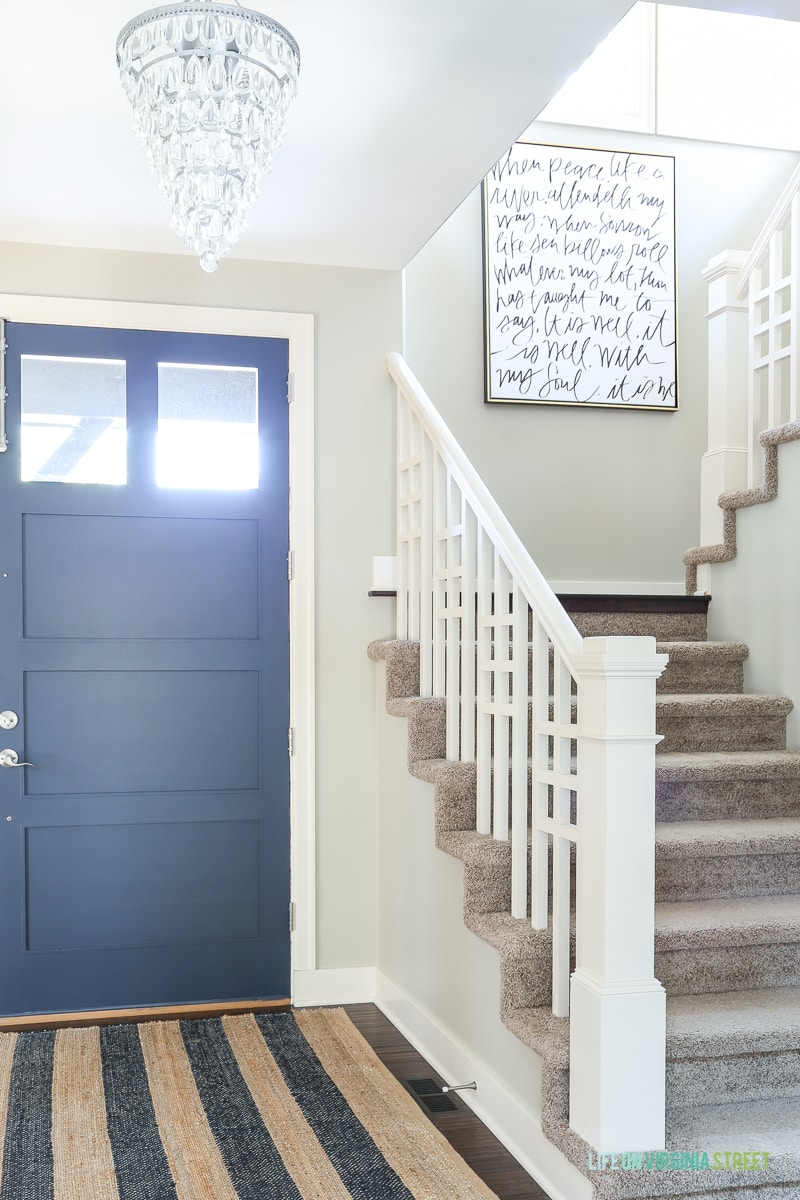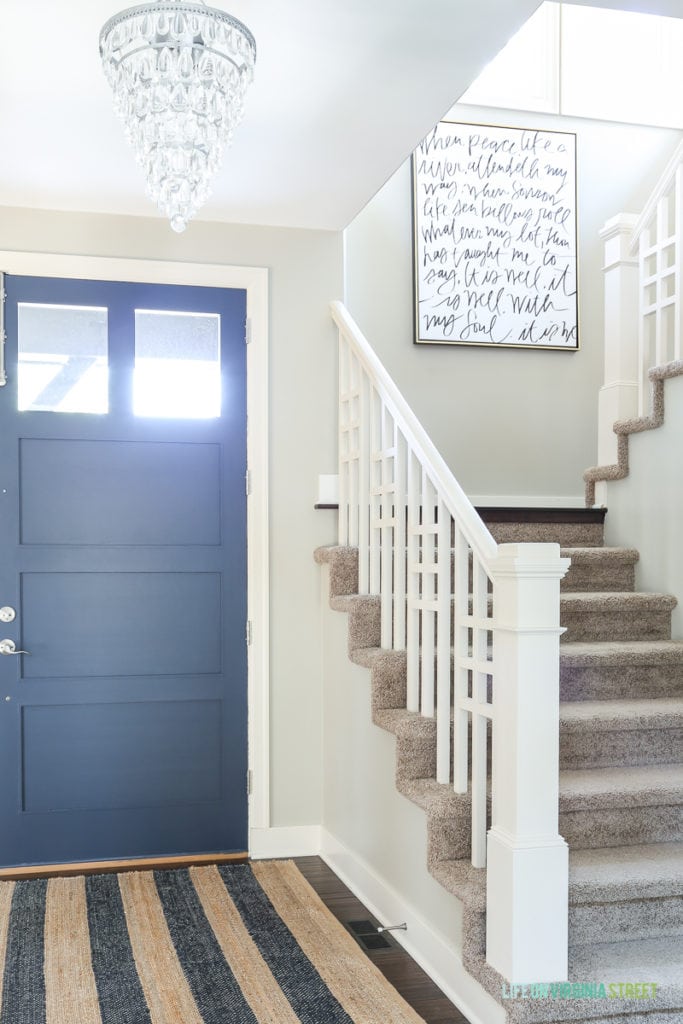 I have a few fall home tours planned for you this week along with my mini-room makeover that I can't wait to share. Have a great week friends!
If you would like to follow along on more of my home decor, DIY, lifestyle, travel and other posts, I'd love to have you follow me on any of the following: