Is anyone else in shock that it's already the last day of July? Like, what?!?
We hosted the Stewart side of the family for the weekend for a pool party and had tons of fun. Friday Kurtis and I hit up Costco to load up for the party!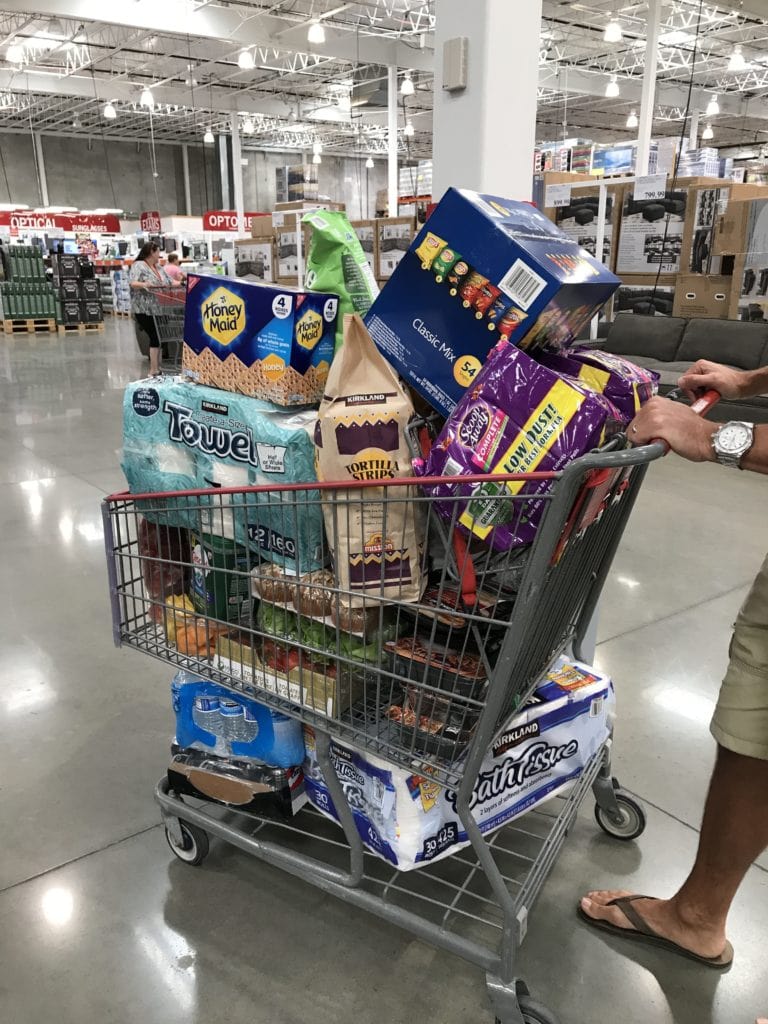 Once we were done shopping and cleaning up the house, I worked on a little makeover in our front entryway. I can't wait to share it with you (hopefully this week yet)! Here's a little hint: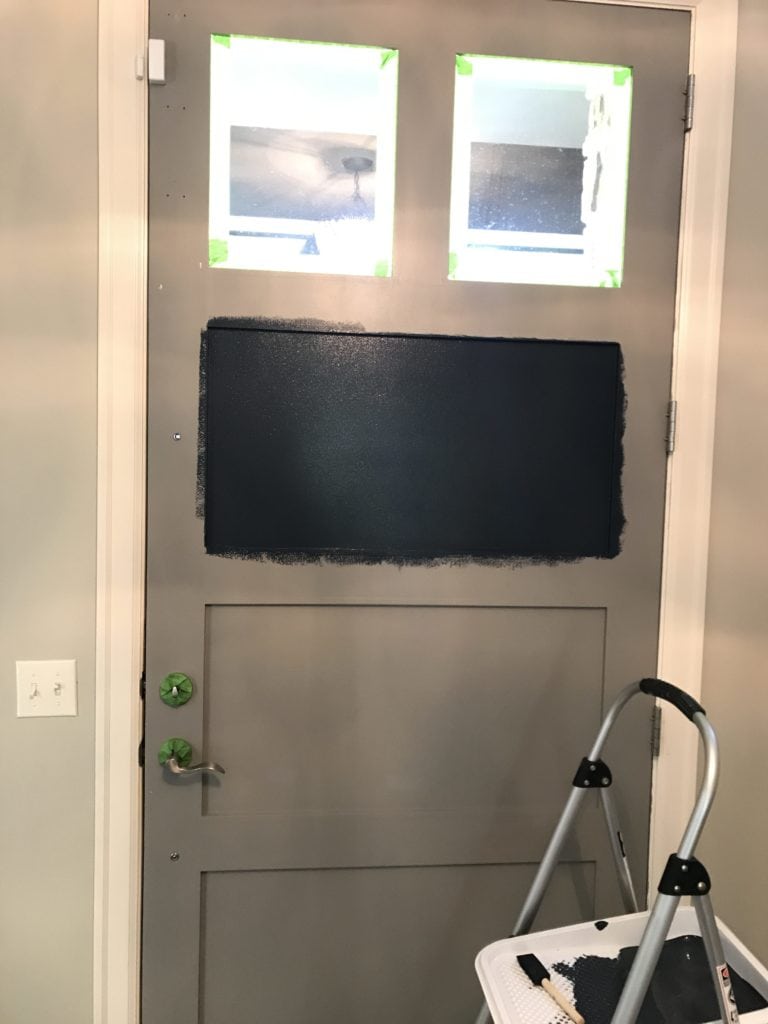 Henley got edema again in her chin (likely due to an allergy). It's so sad to watch her walk around with this puffy little sad lip. Thankfully I don't think it actually bothers her much. And thankfully our brother-in-law is a vet so he was able to bring some medicine to help clear it up.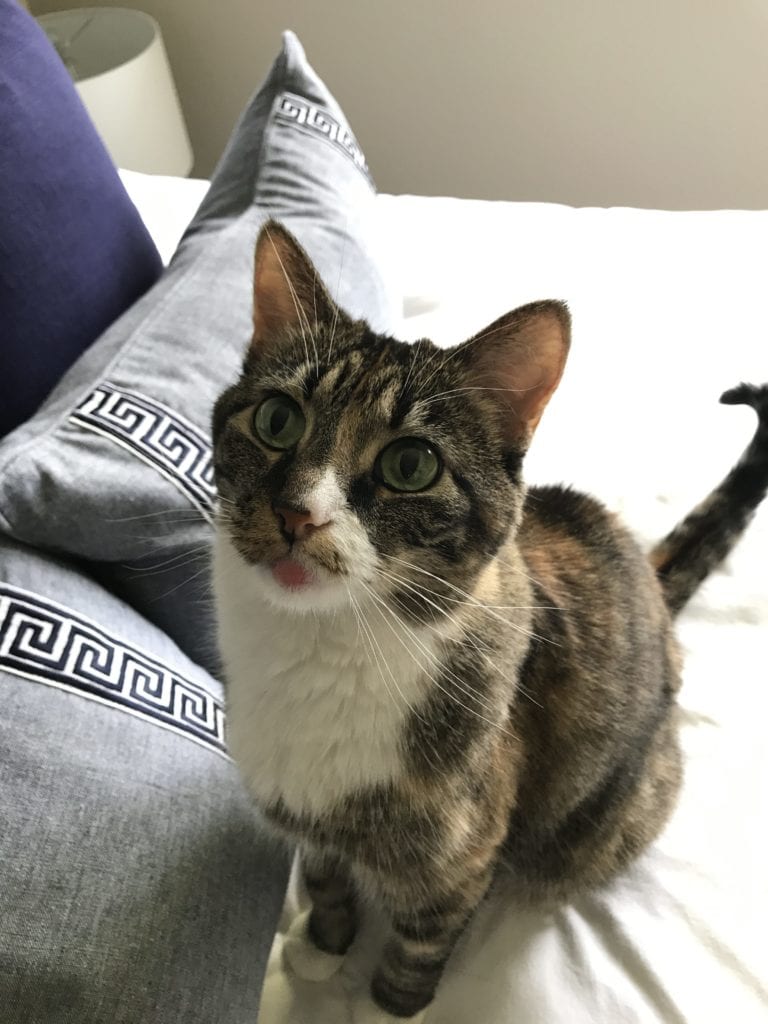 Friday night after everyone arrived in town, we headed to Lazlo's for dinner. We laughed at these two "kids" that couldn't read the menu without their reading glasses 😉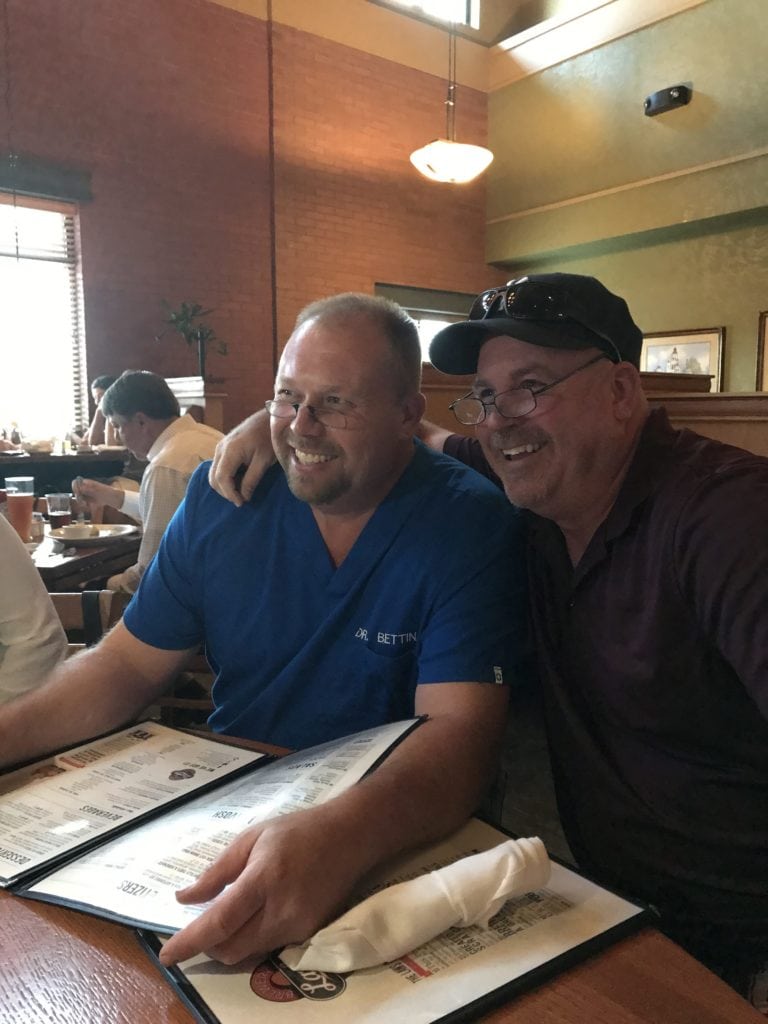 After we got home from dinner, we headed out to the pool for a night swim! I think it was honestly only my second one ever.
Hawkeye only seems to get on the mantle when we have guests in town. This time was no exception.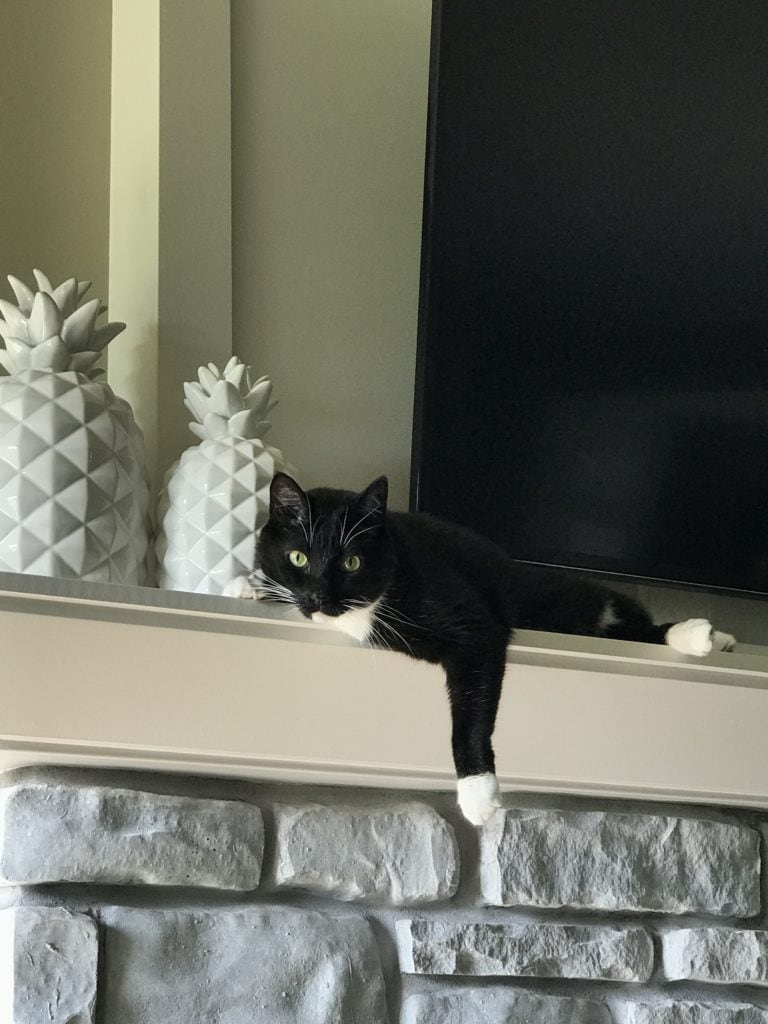 Saturday morning everyone got up and the family went shopping at Village Pointe. It was Teresa's birthday (Kurtis' middle sister) so she got to pick out some gifts before coming home and having a birthday lunch and swim. Our niece Katie made her mom this huge birthday cake and it was insanely good! Chocolate cake with homemade buttercream frosting.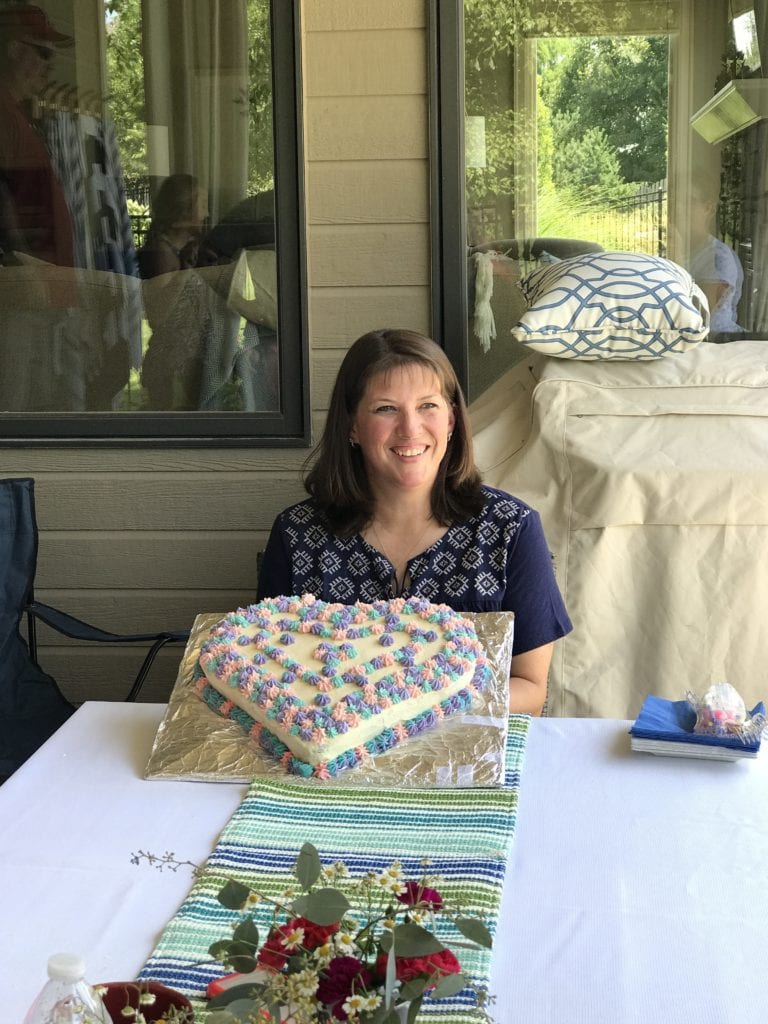 Sadly I don't have tons of actual photos of the weekend because I took so much video! We set up obstacle courses with our pool floats that we give everyone the opportunity to try. The goal was to run across the pool float, the blue mats and then dive through the swan. It was hilarious to watch.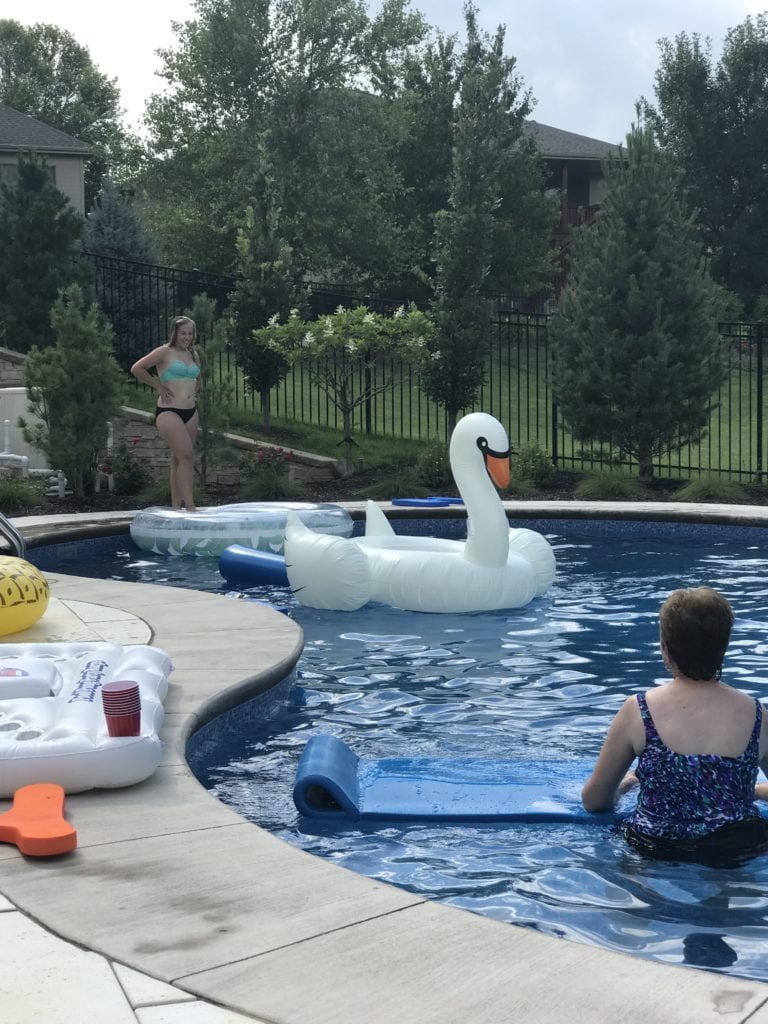 We also played a little water pong. It's always a crowd favorite because people of any age can play and everyone always has a lot of fun!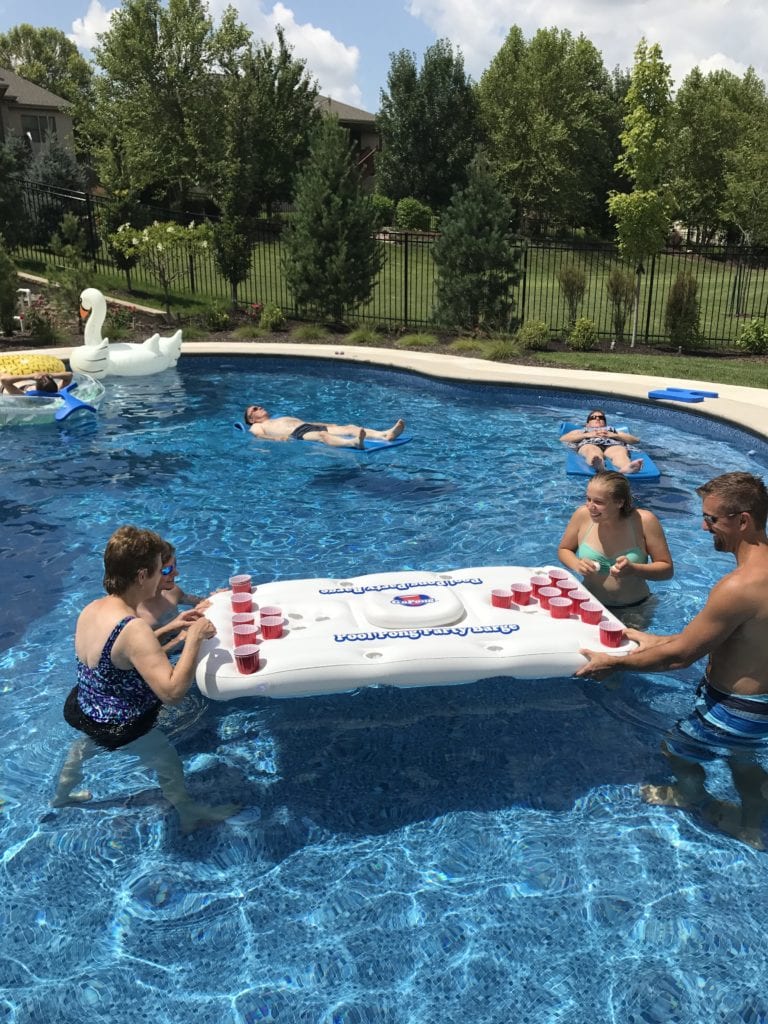 Pool life can be rough, so naps are always encouraged.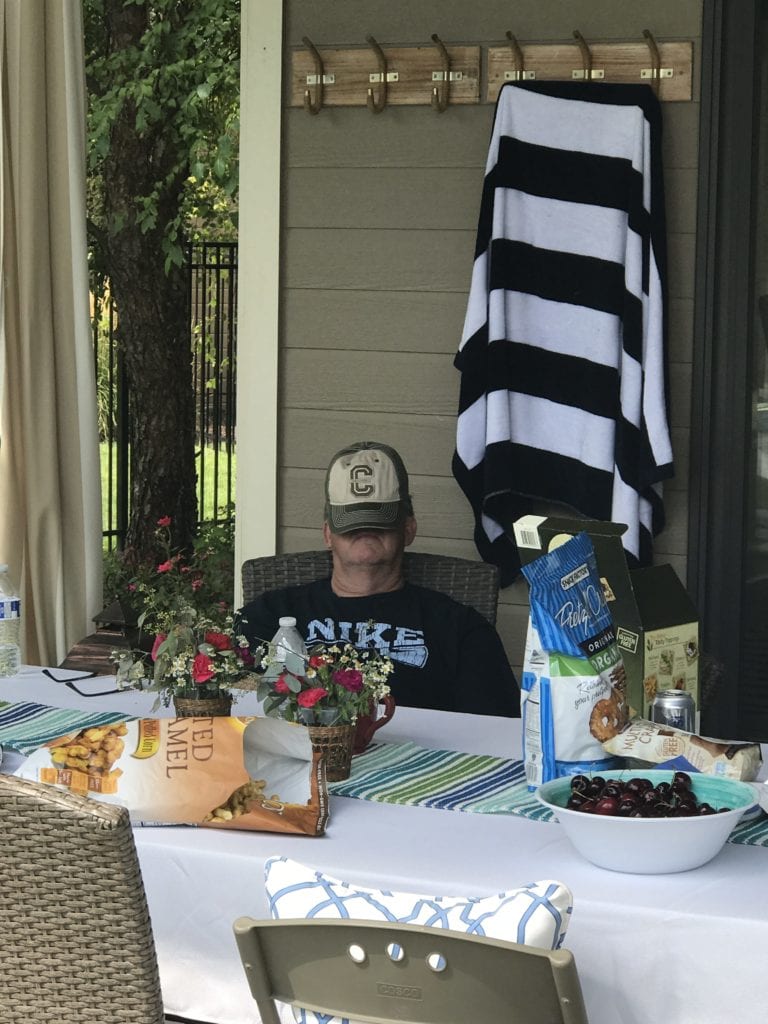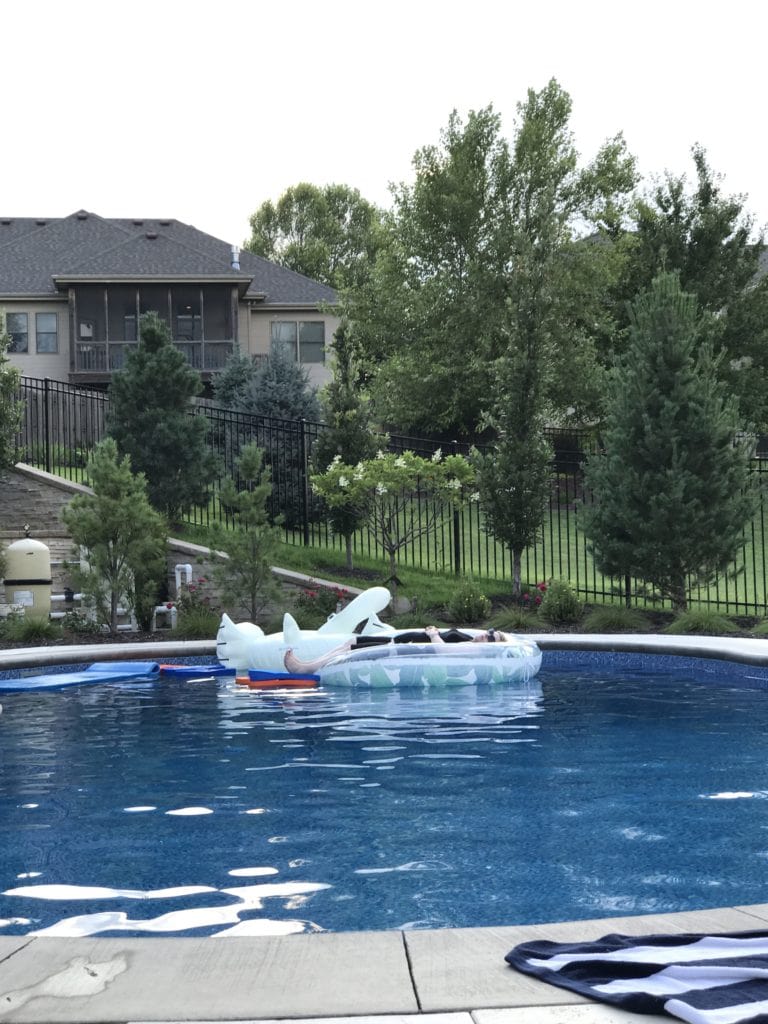 While some rested, we also played some yard games.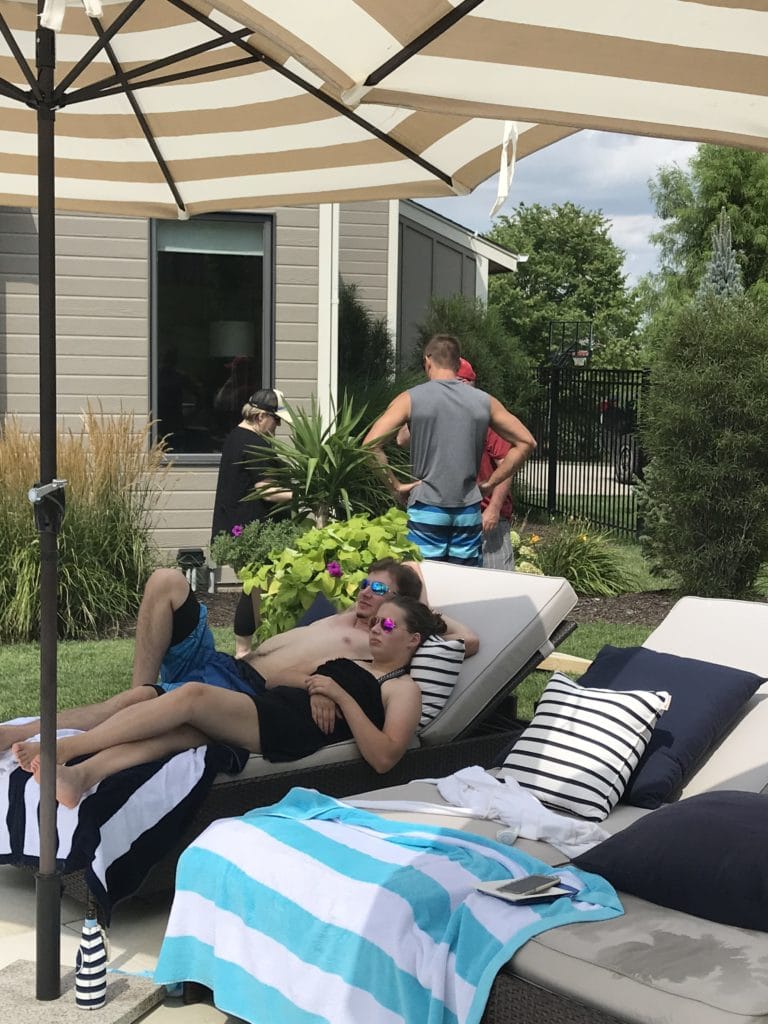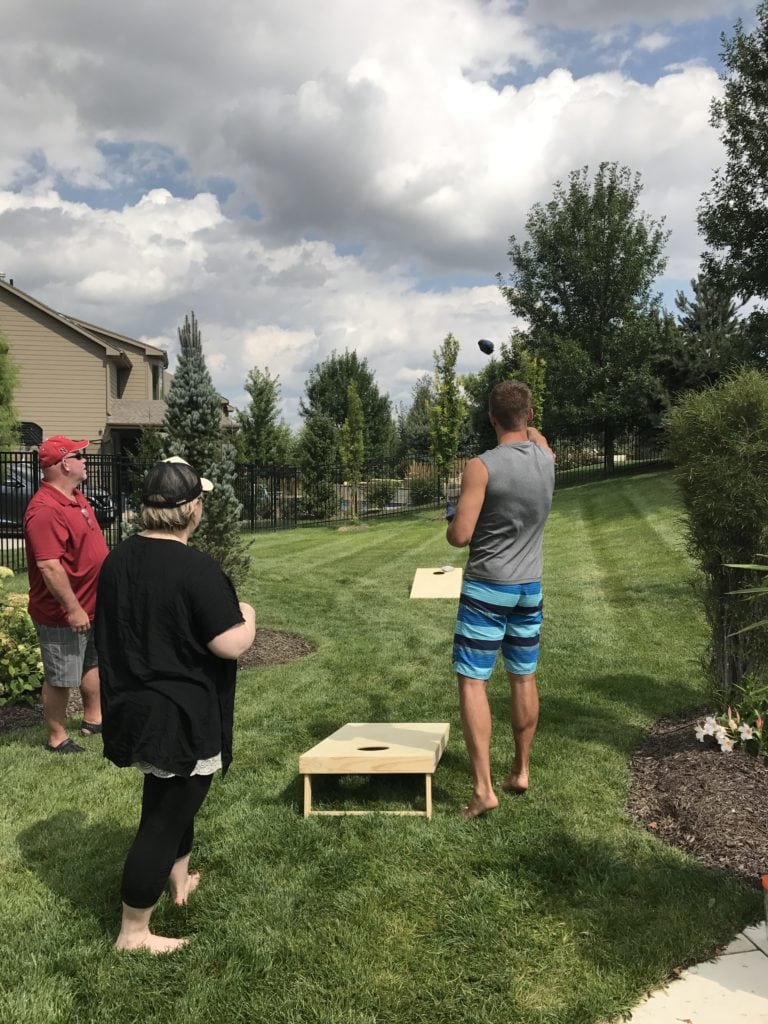 In a few random minutes of down time, I saw that Pottery Barn is currently offering 20% off all pillows and throws with code REFRESH20. I am absolutely loving these striped pillow covers they carry this season (shocker). But the weave is beautiful on them! I'm thinking I need the indigo version.
Sunday after church, we headed to Janine and Pat's house for lunch. Since most of the family had to hit the road back to Iowa, we headed home after lunch and took a nap. We were exhausted! We finished the night, crashed on the couches, watching Orange Is The New Black. It was such a great weekend!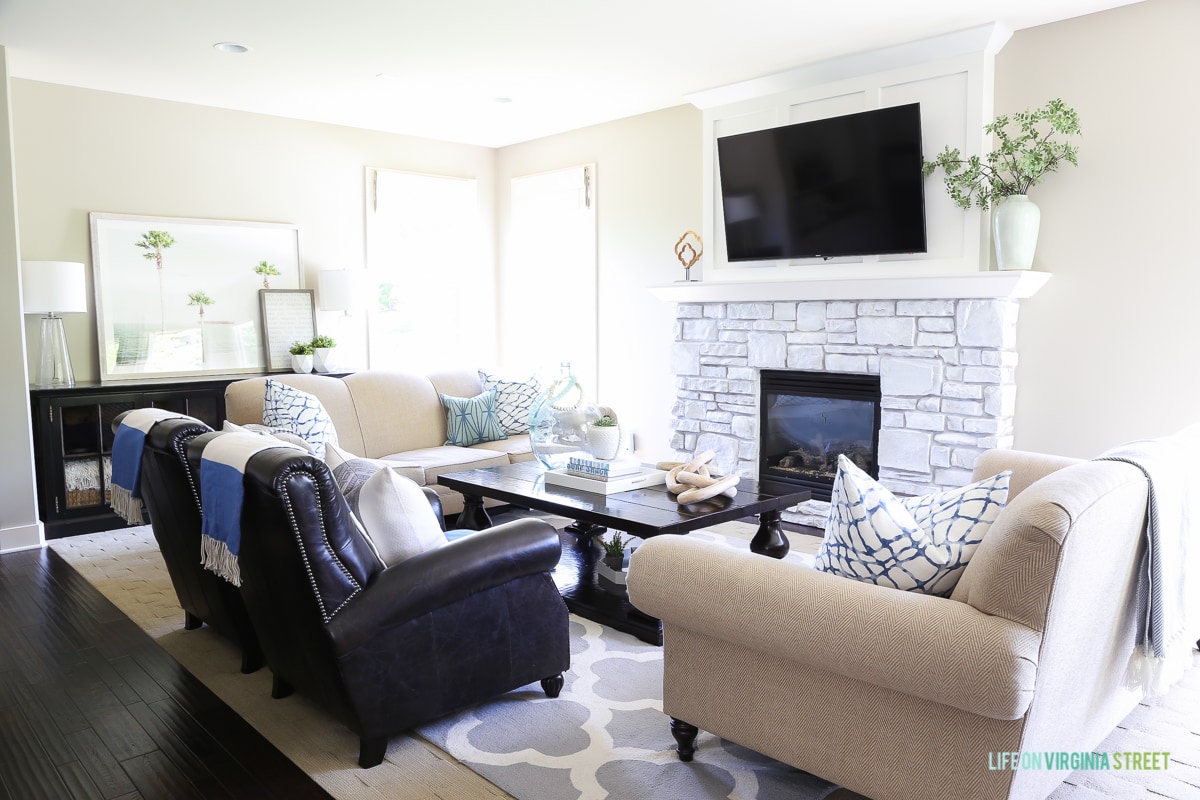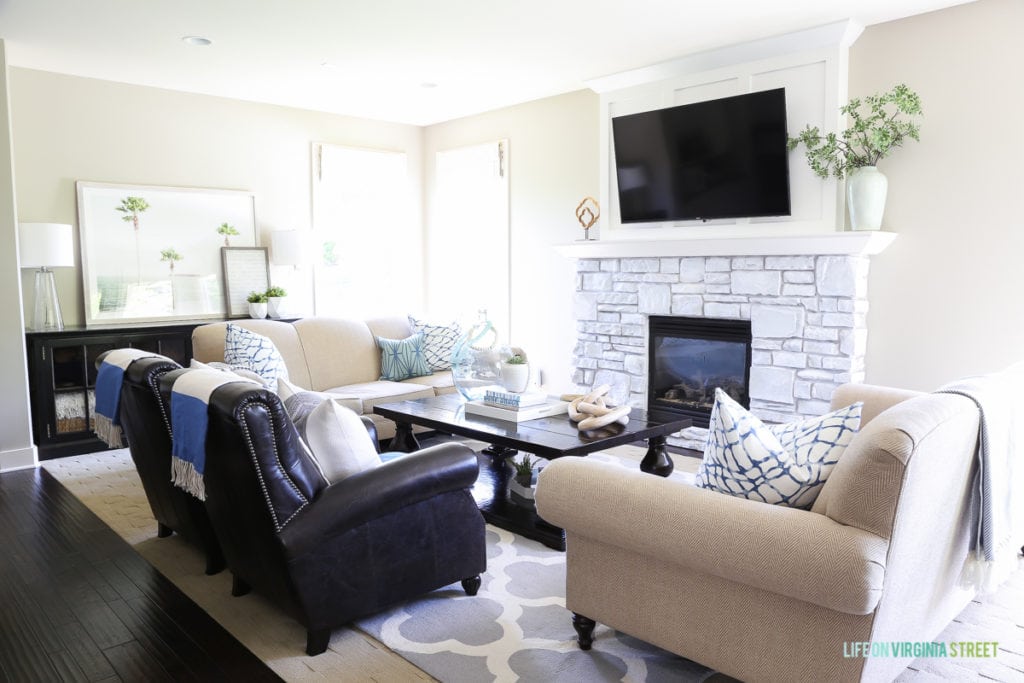 Water Fabric | Trellis Pillows | Palm Tree Art | Lamps | Faux Greenery | Large Glass Bottle | Glass Beads
And in case you missed it, don't forget to enter the giveaway in this post for the $50 VISA gift card and gardening gloves! Have a great week!
If you would like to follow along on more of my home decor, DIY, lifestyle, travel and other posts, I'd love to have you follow me on any of the following:
Pinterest / Instagram / Facebook / Twitter / Google+
disclosure: some affiliate links used