I feel as though weekends go by much more quickly when the weather is nice!
I was off work on Friday so I spent some time in the yard wrapping up the final spring cleanup. I was worried about cutting back our sedum since we still have a few nights below freezing, but obviously they were popping through the ground cover regardless.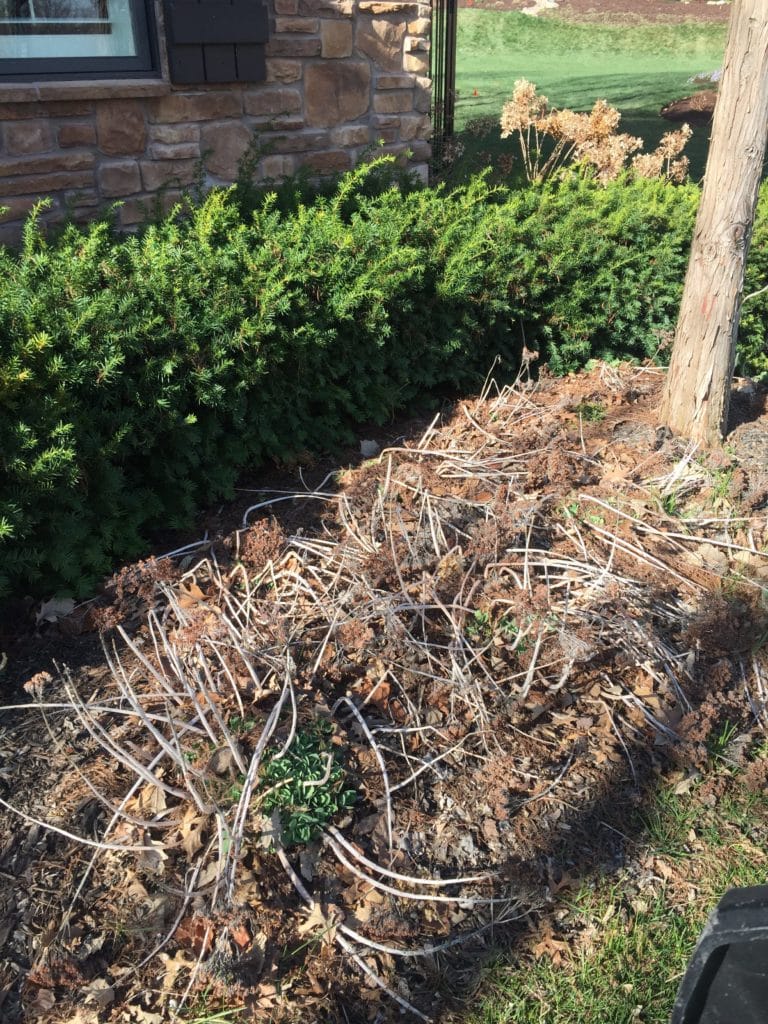 After wrapping up all the remaining outdoor tasks, I ran to Lanoha to look for a replacement for our dead Vanderwolf Pine. Can you also tell we're in need of some fresh mulch? Yikes.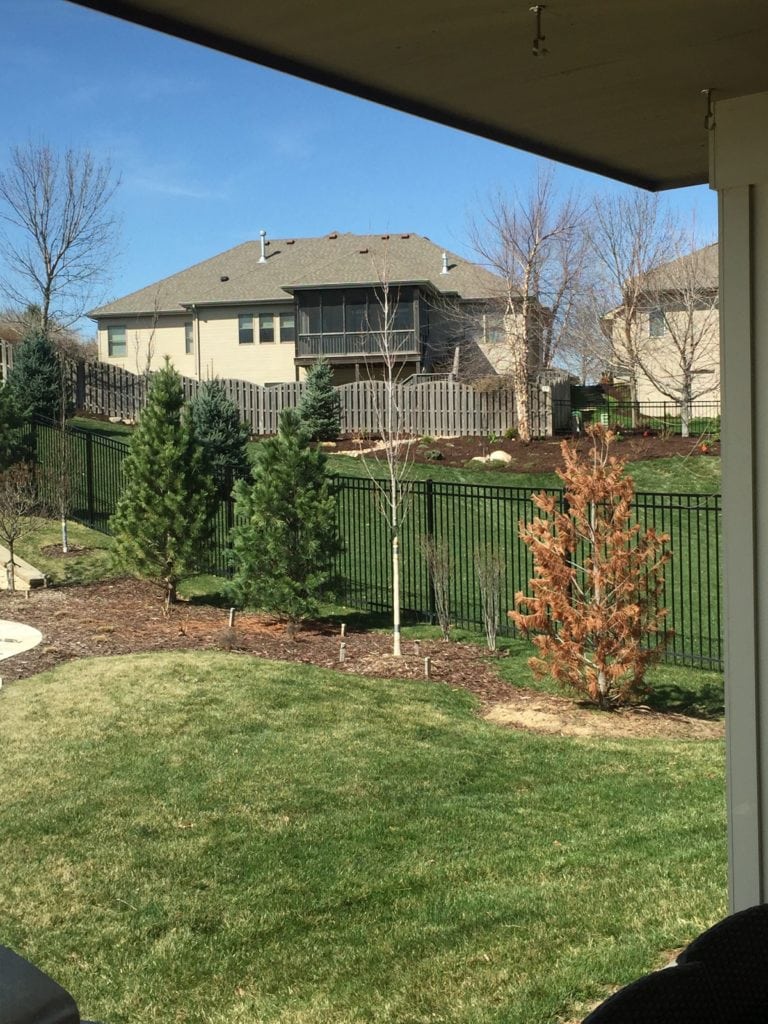 I'm headed to a blogging conference the end of the month that is typically known as more of a fashion blogger event. Don't start laughing 😉 I have quite a few home decor friends that are going with me and I'm looking forward to the event. But it does freak me out a bit that the attire expectations are probably a bit higher. I'm kind of in panic mode to pull together some cute outfits I can take along, as well a dressy outfit for one of the nights. Here are some of the items I'll likely buy:

Friday early evening, Kurtis and I hit up happy hour at one of our favorite local Mexican restaurants, La Mesa. Once we were done, Nick and Jill asked us to meet them for a beer at Upstream for National Beer Day. Obviously we couldn't turn that down. We then headed to Dante for the budino dessert we had a few weeks ago. So good!! Clearly I need to work on my duck face game 😉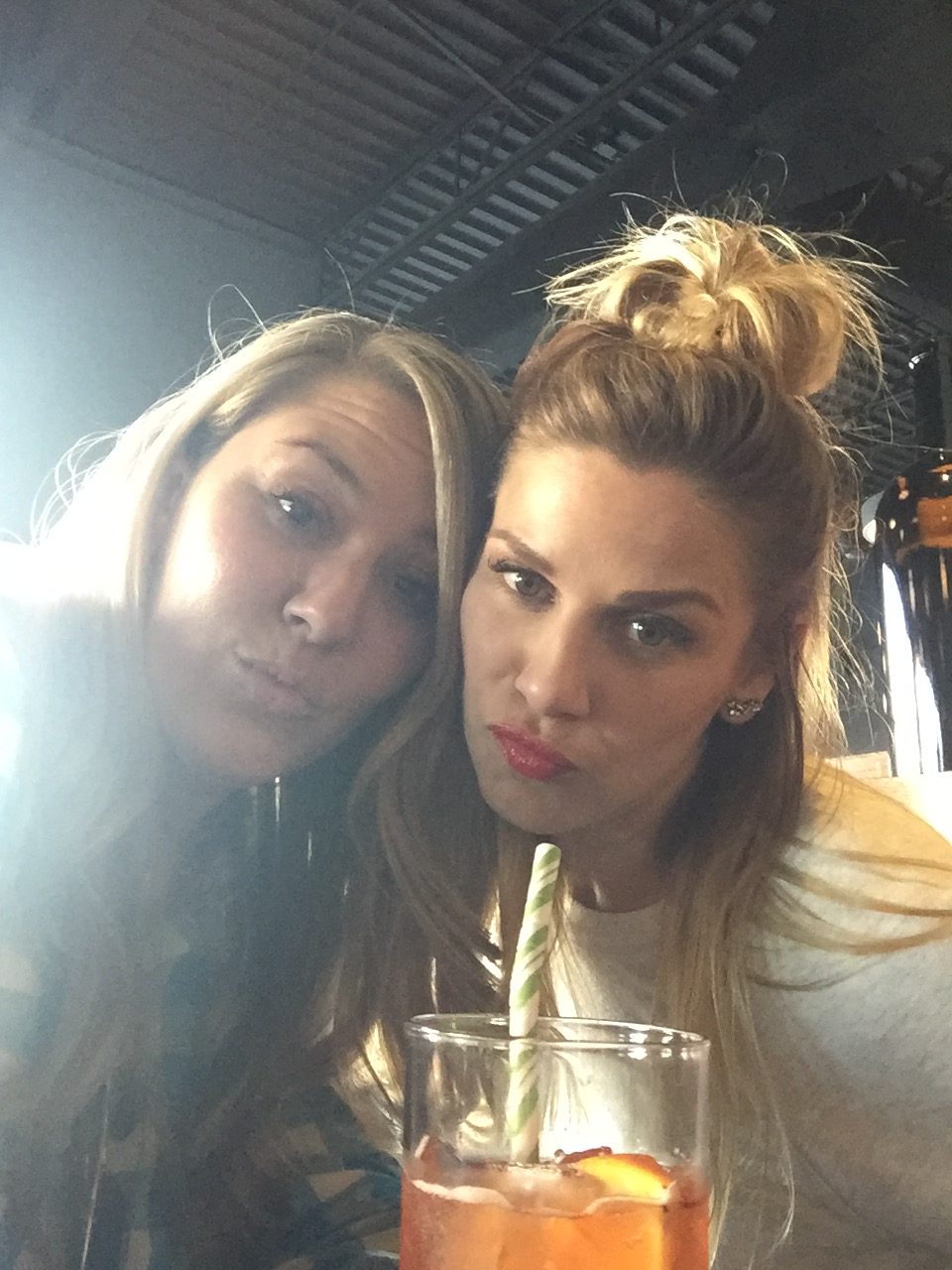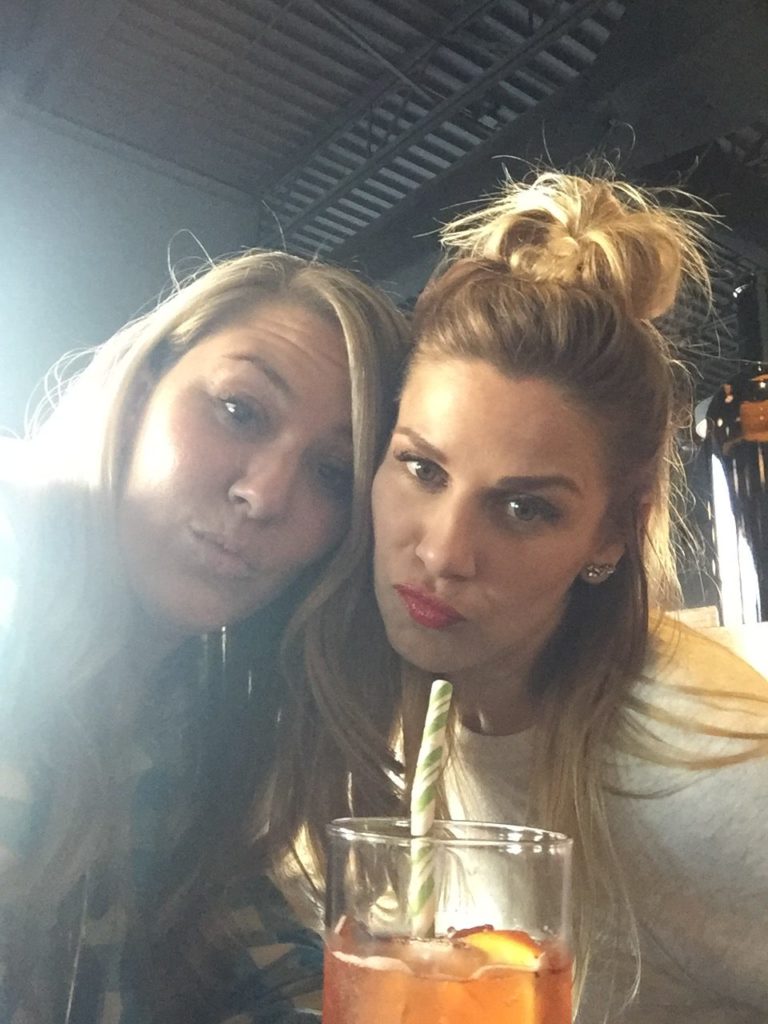 I was wearing this buffalo check shirt, and got several compliments and questions about it so I thought I'd share it here too. I feel like it runs a bit large so if you're between sizes, I would order down.
We ended up hanging out at a neighbor's house afterwards until way too late. But we all had a blast and agreed that it felt like summer was getting near. It's crazy how you rarely see your neighbors when the days get cold.
Saturday was a lazy and pretty much lost day for us. I spent a lot of hours at my computer researching various projects and working on taxes and our California trip recap (coming soon)!
Since we have a lot of visitors coming this year, I have a lot of unfinished projects I need to get wrapped up. Number one on the list is the mudroom. If you recall, we still have unpainted cabinets, frog tape on the walls, and only primed shiplap. I'm pretty sure the room has looked like this since before shiplap was even a thing or Joanna was on TV. That feels forever ago, right? 😉
I have also been searching for a few years for a bench cushion in the room, since this is typically where we put our shoes on each day. The bench measures 23.5″ deep by 74.5″ wide, which is making it very difficult to find something that will fit correctly. I mostly been looking for outdoor cushions since this is a high traffic area, and I don't want anything that will stain easily. I like that these outdoor cushions can be semi-customized by width and depth, making it a lot easier to get something that will work. They also come in 16 color and pattern combos. I'm just trying to decide if it will look odd with four cushions when there are three bins below. I'm still trying to find something affordable that could be either a single cushion or just two cushions. This option would be so good, but it just a bit too small. But don't you love the navy with the white piping? I also found this set which could work but it would technically be .5″ too wide and .5″ too shallow (think that would be okay?). The only other issues is the cost, because it includes the back pillow so I'd be paying for items I wouldn't need (although I'm sure I could use those pillows elsewhere).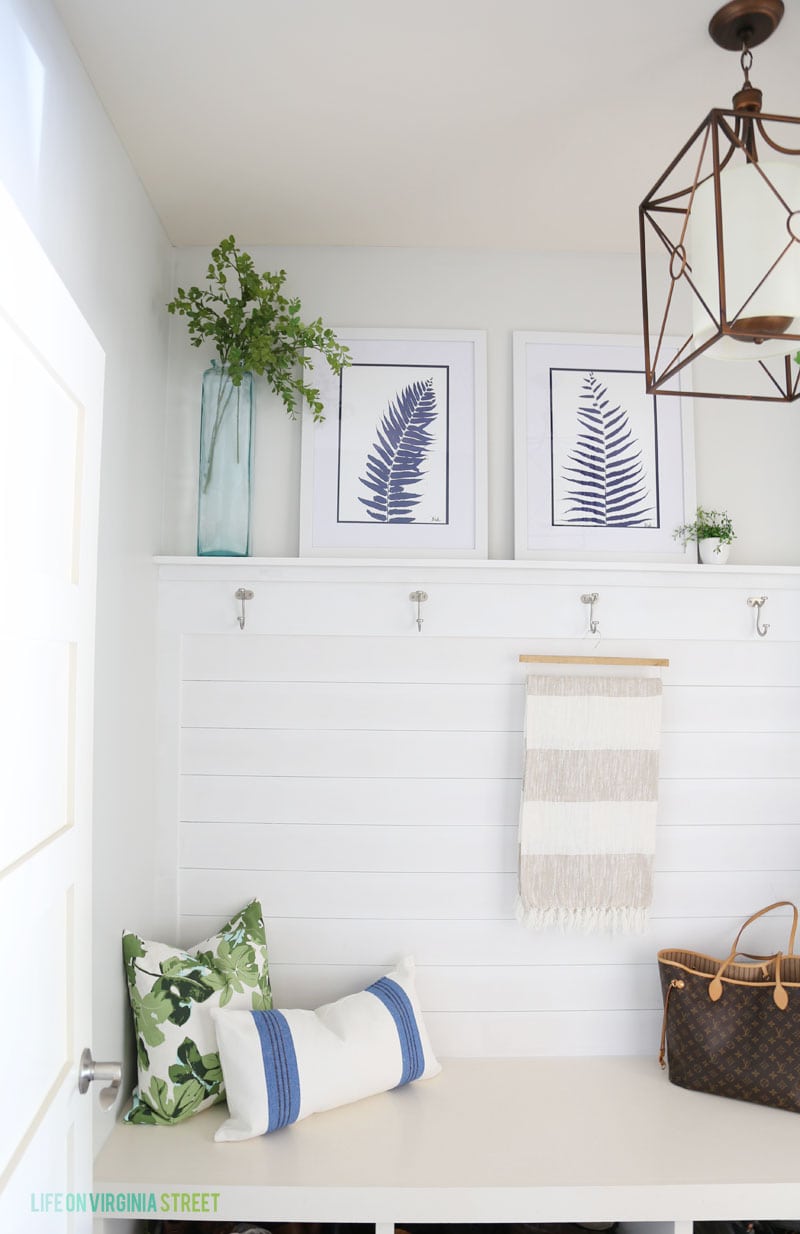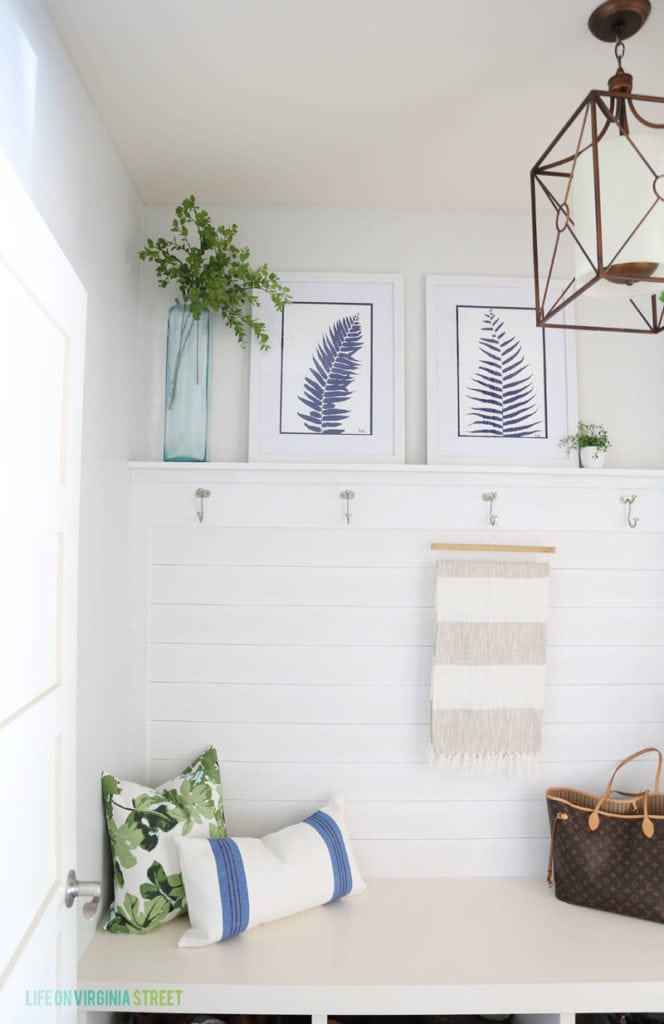 As we get closer to our office floor install date, I'm becoming more and more convinced our current desks aren't going to work in the space long-term. I found these white desks (which I've actually loved for years and years) and they are currently $300 off. They still aren't cheap, but I know the look is classic and can work long-term for us. I think the white will stand-out better on the mid-toned oak floors, rather than the wood desks we currently have (which will blend into the new floors).
Sunday I spent several more hours working on taxes and I'm almost done. Fun times 😉 Sunday afternoon, we headed to church for Confirmation Sunday. We went to support the eighth graders we taught over the past school year and were so proud of their accomplishments and their faith!
The weather was warm all weekend so we enjoyed dinner on the patio. Steak, mushrooms and corn on the cob feels like summer to me! Especially when it's 80 degrees outside!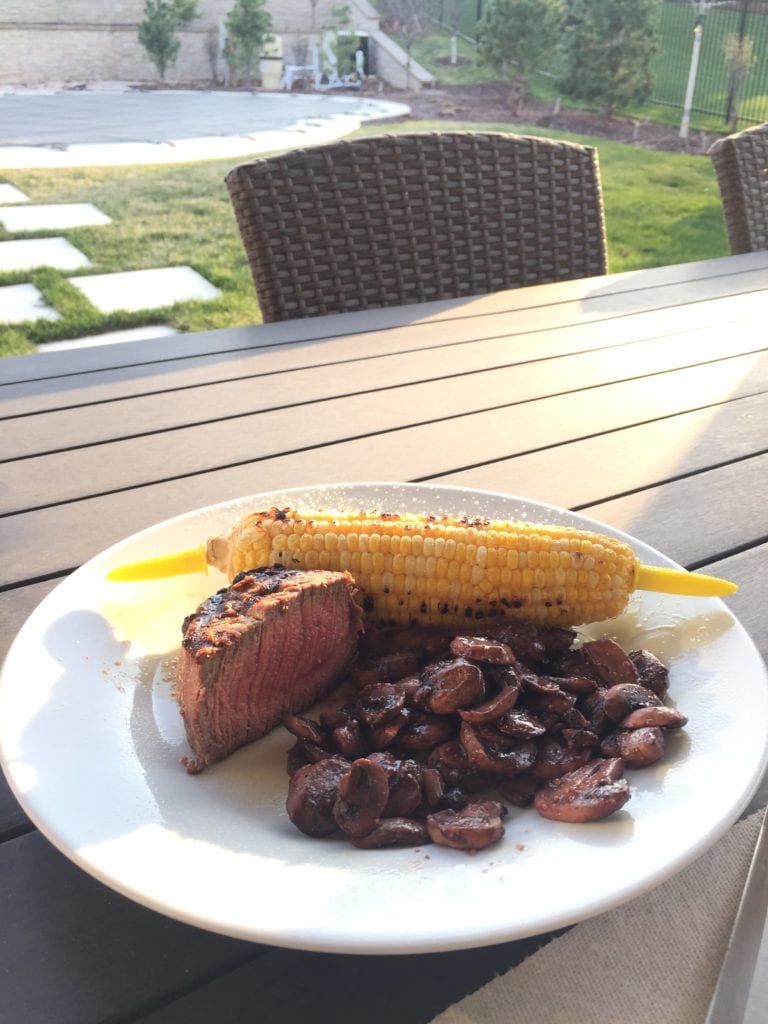 We have a lot of big changes coming up over the coming weeks (including new floors in both my office and our rental #3) so it should be an exciting few weeks full of lots of updates! Have a great week!
If you would like to follow along on more of my home decor, DIY, lifestyle, travel and other posts, I'd love to have you follow me on any of the following:
Pinterest / Instagram / Facebook / Twitter / Google+
disclosure: some affiliate links used