Last year while working on the pool project, we really had to prioritize our immediate landscaping needs versus more long-term needs. I am by no means a patient person, but I also knew that trees were a priority last year, and this year we could focus on the smaller ticket items like shrubs and adding color. I decided to pull in an expert's help again for some of the shrubs, etc. but you know I always like to randomly buy plants throughout the year and add them on my own too! I thoroughly enjoy working and find it so peaceful. This time of year gets me excited knowing that I'm so close to those days again!
Here's where we ended the backyard space last fall. You can see that the only real color came in the form of my annuals and my knock-out roses. The goal this year is to add more color throughout so we aren't left with an all-green space (filled with only grass and trees). We actually added five round shrubs and three tall oak trees behind the water feature wall after this photo, but again, lots of green. We're ready to shake things up a bit!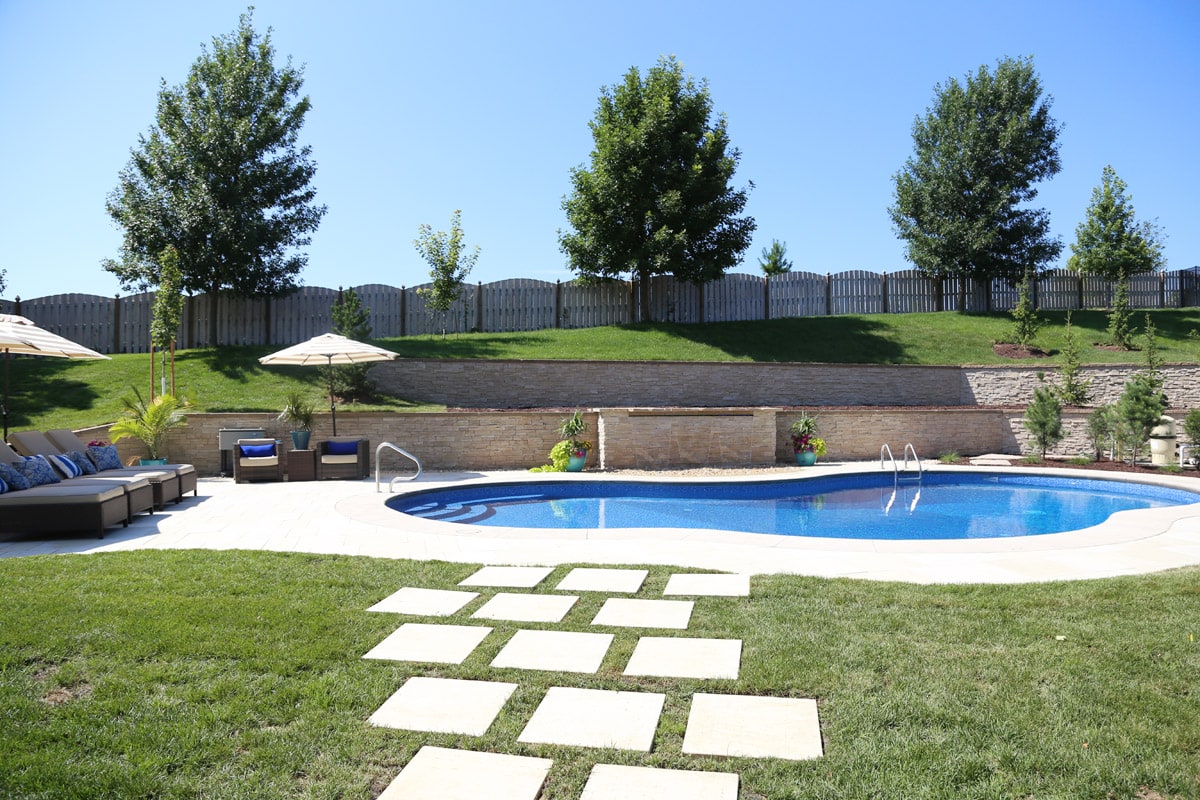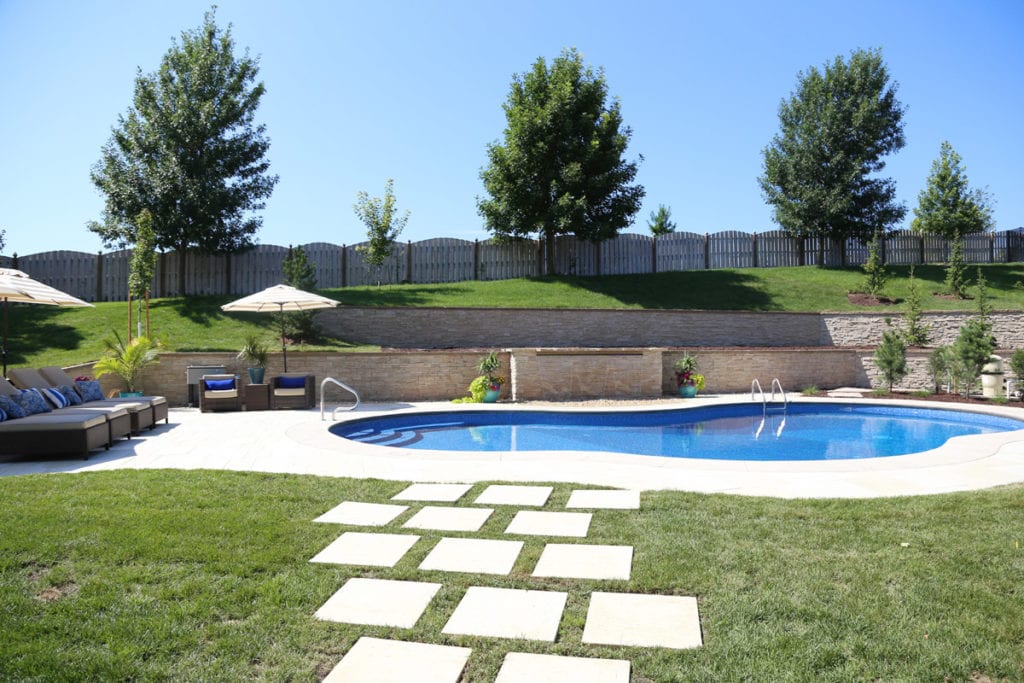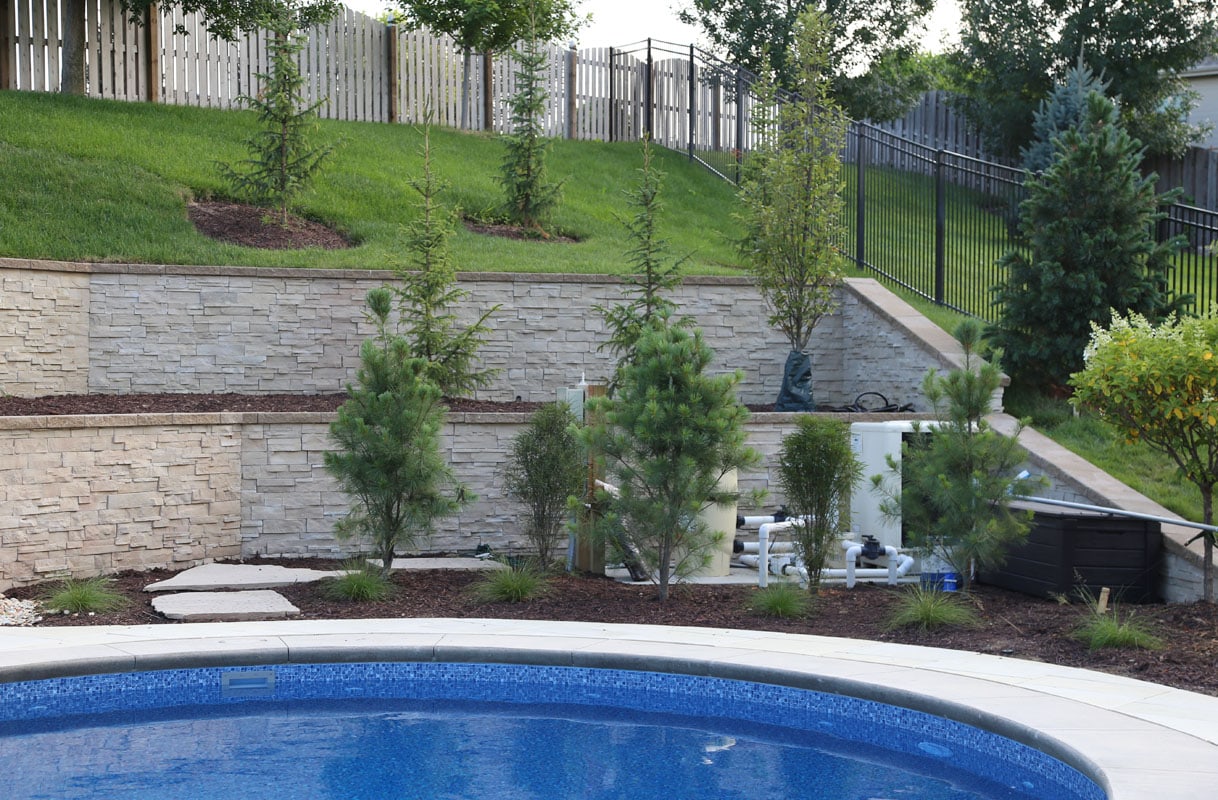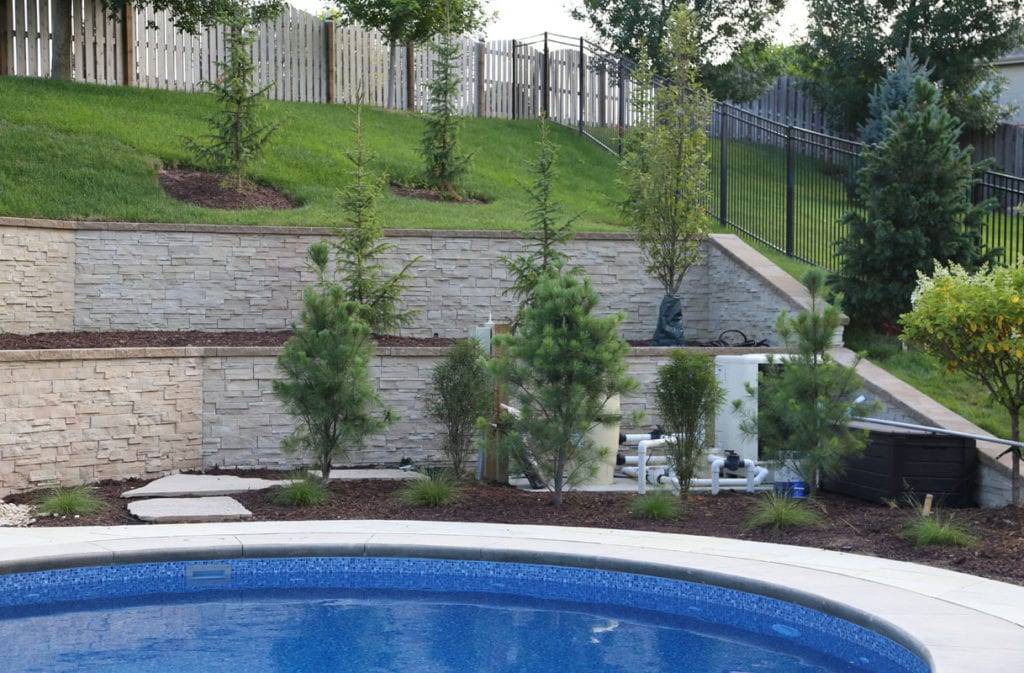 We're working with Justin at Outdoor Inspirations (formerly called Kloos Kutters) again and I should have plans from him in the next week or so with his ideas for phase 2 of the backyard. We're working with a very limited budget this time around, but I think it should be sufficient for the types of plants we're adding.
In addition to the "master plans" one of my goals I set last year was to really pay attention to seasonal plants. I have a real problem where I go gungho in June and buy all the pretty plants, because that's when I'm most eager to plant. The issue with this is that I'm missing out on seasonal plants. The beautiful spring and fall shrubs and flowers obviously aren't flowering then, so they don't catch my eye. This year I vowed to make an early spring and mid-fall trip to the nurseries and snatch up seasonal plants for our yard when I can see how they look in their prime. The goal is to have layers in our landscaping to create seasonal color all year long!
Just looking at these photos makes we want gardens and flower beds all over our yard!
I love the idea of having six+ months of color and blooms in our backyard so I'm really trying to build the layers necessary to do it. Justin is also planning to incorporate some red and yellow dogwoods into our design so that we'll actually have color twelve months of the year. The bark on the dogwood is so vibrant it helps add that necessary color in the winter months.
I ran to Lowe's last weekend to find some pretty spring color. I completely zoned in on these gorgeous anemones from Monrovia. They reminded me of poppies and the color is exactly what I was looking for – bold and beautiful! We're in Zone 5 so our plants have to be pretty hardy to survive our subzero winters and extreme heat and humidity in the summer. The anemone plant is tolerant to -20! I love Monrovia plants because they tend to be more mature than other brands, so I save a year or two in growing time. Plus they are always so healthy! If interested, you can check out their full online store here.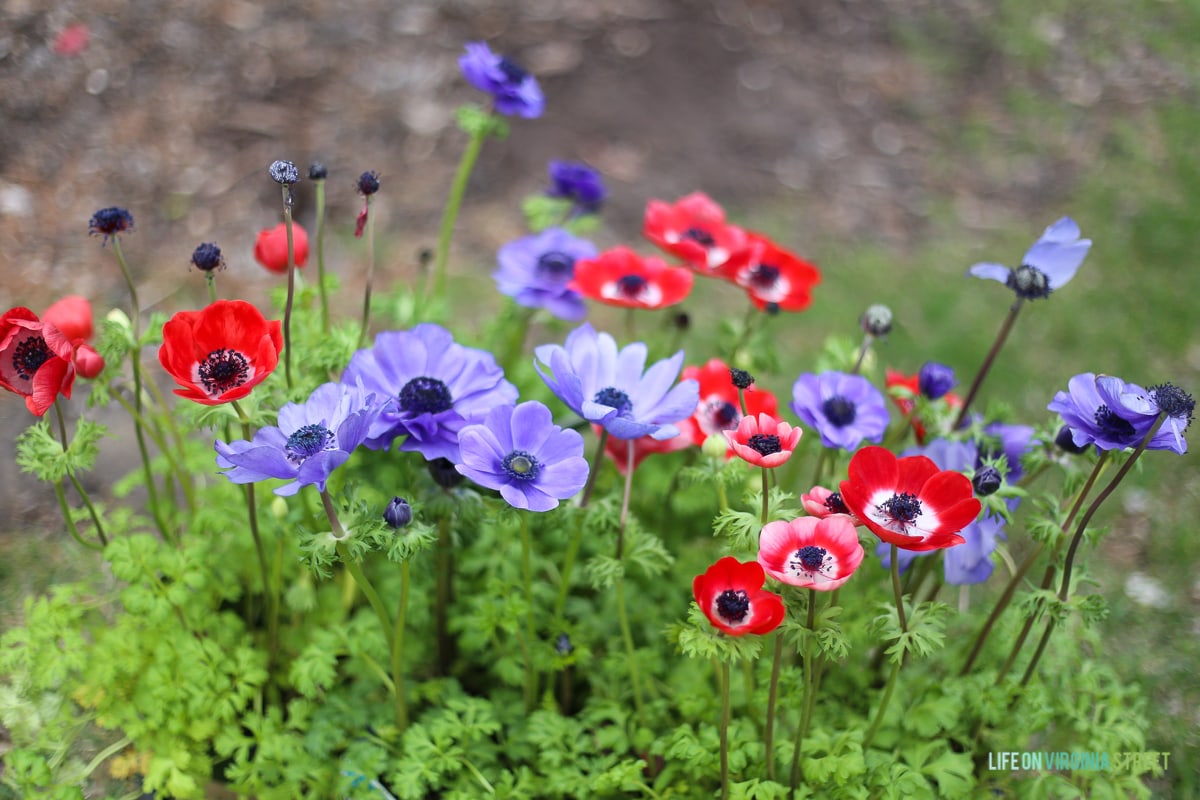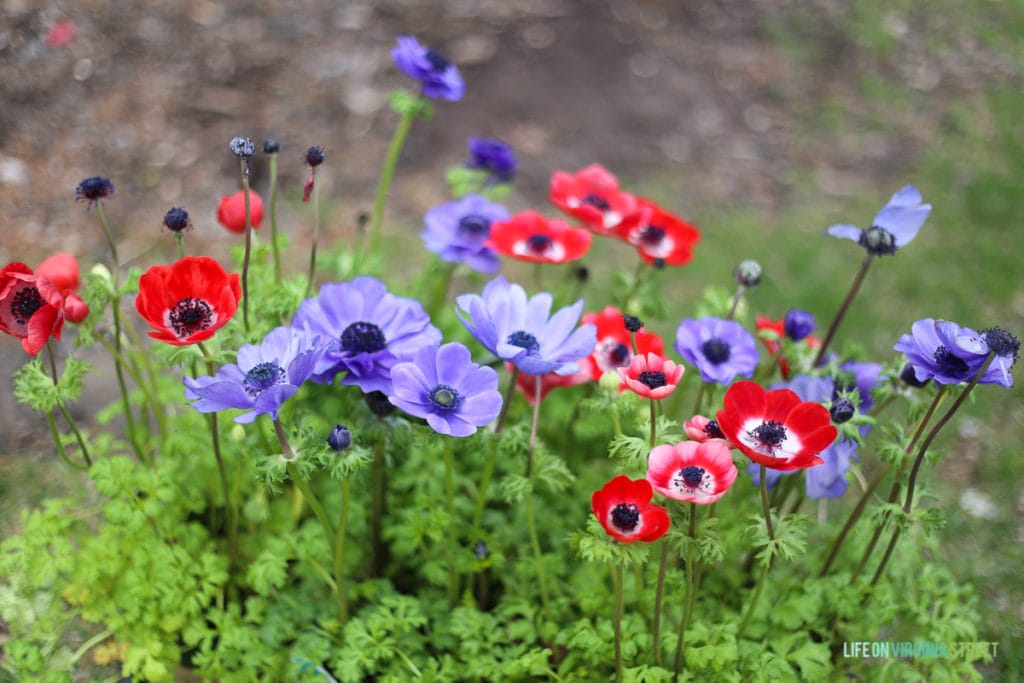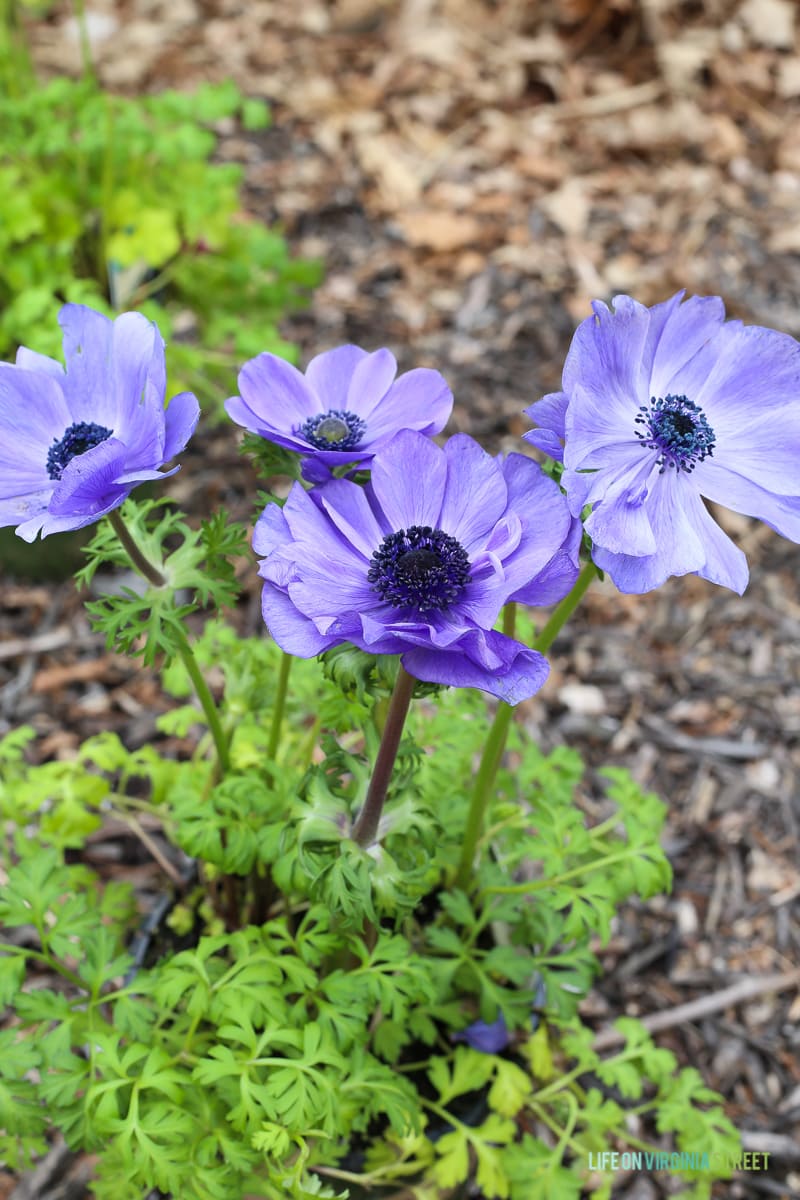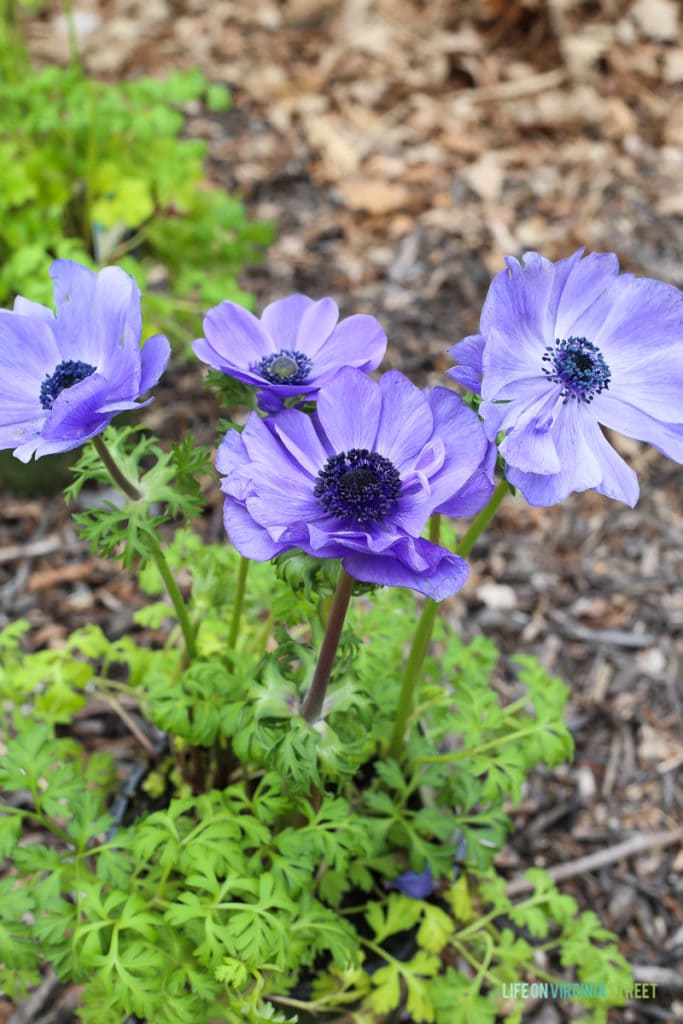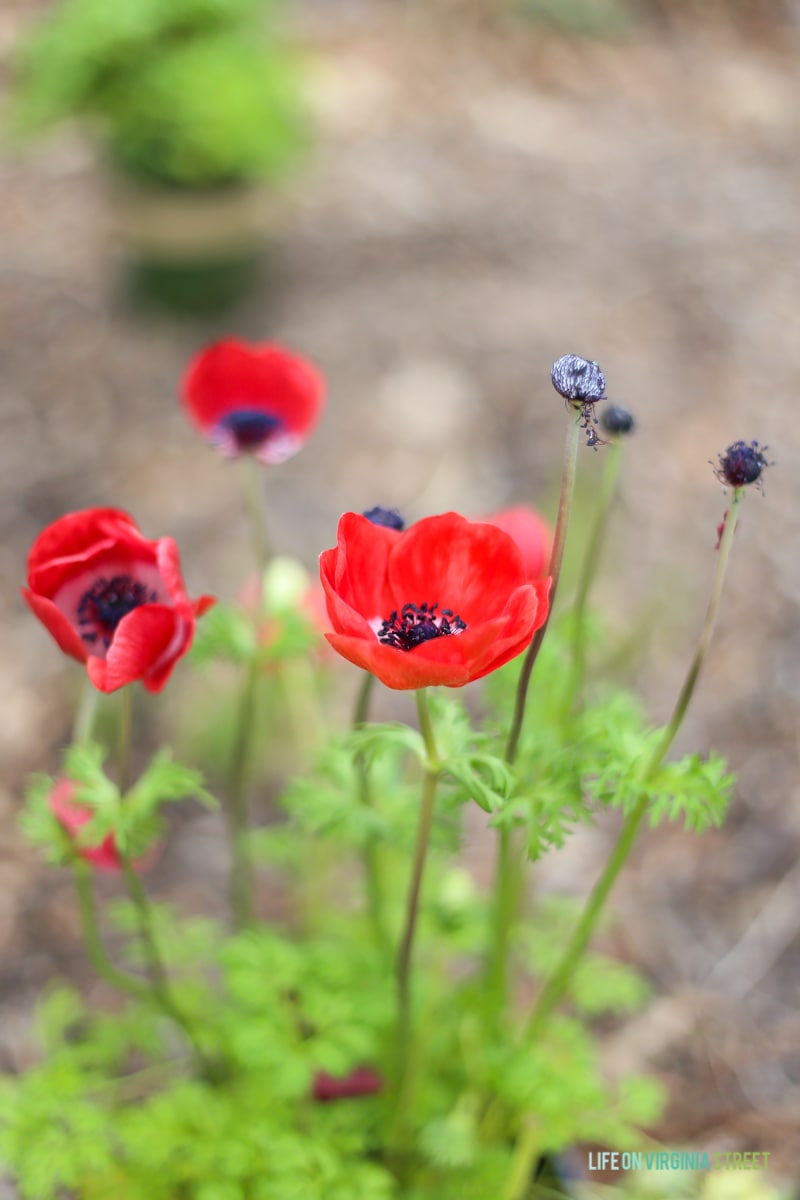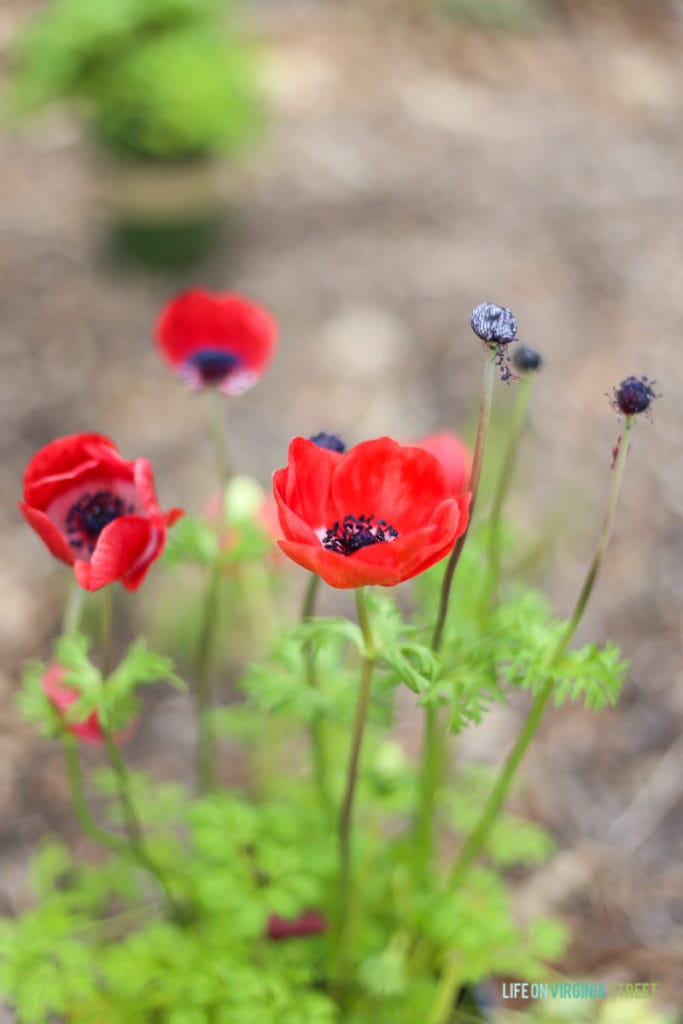 I'm hoping to also make weekly trips to the nurseries this spring to continue to buy plants that catch my eye. But I'll admit, although I know a lot about summer varieties, I'm a total newbie when it comes to spring and fall color. I'd love for you to check out the Monrovia online store and tell me which blooms you'd love to add to your own yard? Any recommendations we should consider adding to ours? I'm looking for lots of color to add some contrast to all the green!
I'll keep you posted once our plans come back and let you know more of the direction we're headed. Have a great weekend!
If you would like to follow along on more of my home decor, DIY, lifestyle, travel and other posts, I'd love to have you follow me on any of the following: