Can you believe we only have a week left in January?! I'm pretty stoked. I want to start off today's post by first saying THANK YOU. Your feedback on last week's Weekend Recap was very helpful. I wanted to ensure I wasn't boring you guys with the mundane day-to-day stuff, but it sound like you're enjoying it – so thank you! I know the real life stuff is some of my favorite on blogs I read, so I can separate them from the crowd of just pretty pictures all the time.
I gave myself another four day weekend to get some stuff done. And it really is amazing just how much you can accomplish with two extra days just to work on things you've needed to get done but have avoided at all costs. I legit worked non-stop all weekend long. It was exhausting but it feels so good to cross some items off my to-do list. I was really active this weekend on Instagram stories (be sure to follow me if you don't already) and shared some of the behind-the-scenes updates there. But, I also have some other updates.
I spent hours (maybe five+ and I'm still not done) working on assembling my IKEA Besta. But I'm loving it so far. This is just a fraction of the boxes that were delivered that I had to assemble (or build as I like to call it).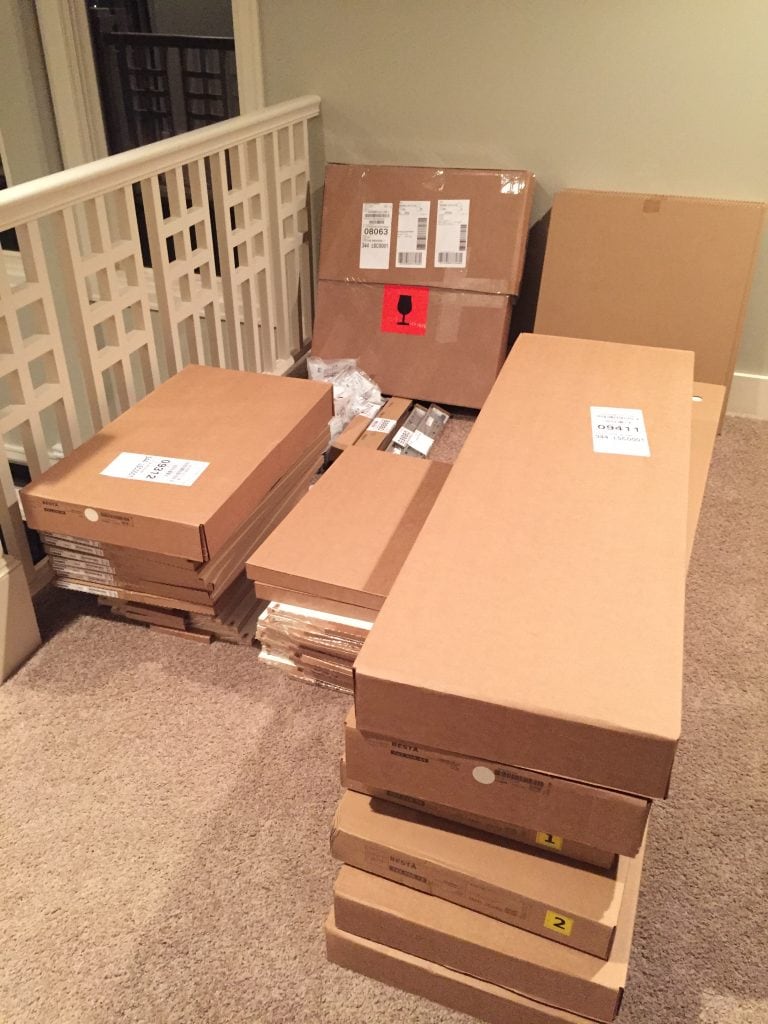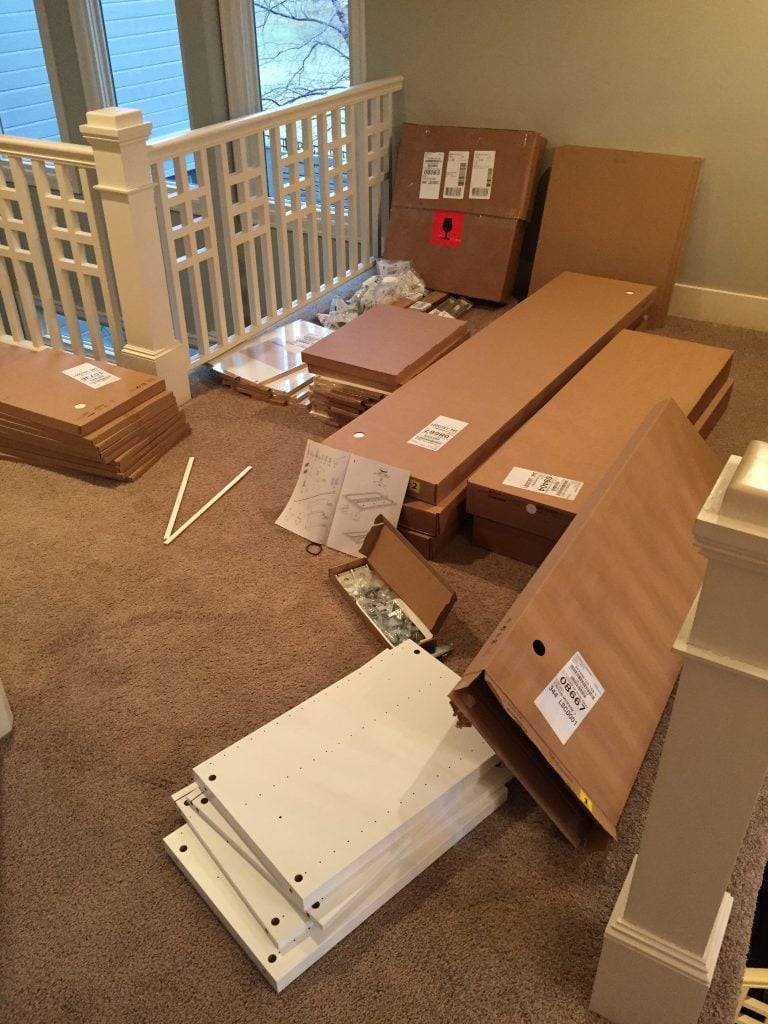 Friday I had to run to Trader Joe's for some fresh flowers for yesterday's Valentine's Day entertaining post, so naturally, I had to run to Pottery Barn since they're close to one another. Big mistake. There was so much I wanted (thankfully they didn't have any of those blue and white ceramic lamps in stock, or I really would have been in trouble). I took it to social media when I was torn as to whether or not I should buy this parquet console table. They were running a 25% off sale for one item and it was in stock so I wouldn't have to pay shipping. Ultimately I decided I couldn't make a rush decision on such a major purchase but it still is weighing on my mind.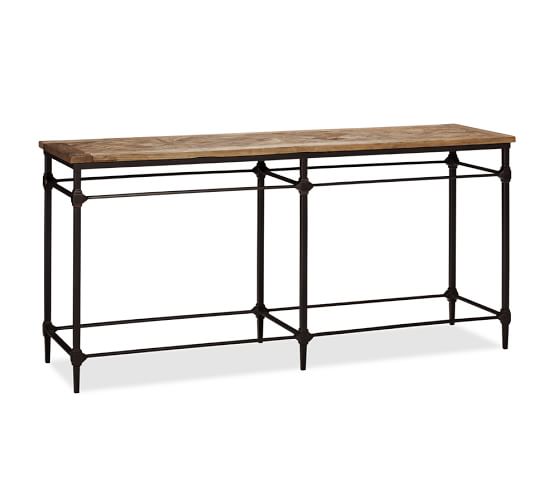 But, I did finally buy some new towels for us. Don't judge, but we've been using the same towels for six+ years. Obviously they were washed and rotated frequently, but still. Kinda gross. But I really wanted something fluffy and large. I hate small towels. So, I ended up splurging on the Hydrocotton Bath Sheets. They are ridiculously soft and fluffy and the bath sheet size is like a blanket. On sale at $43 each, I figured it wasn't a bad investment since I likely wouldn't buy new ones for another 6+ years.
Saturday morning, I decided it was time to paint the craft room. I wanted it done before I got too far on the entertainment/storage unit. As I mentioned in my home goals post for this year, the light blue walls (Benjamin Moore Healing Aloe) just weren't working for me and felt too cold. So, I opted for the 2016 paint color of the year – Benjamin Moore's Simply White. It reads pure white, but is actually a warm white and looks somewhat creamy in the can and next to stark white. I love it!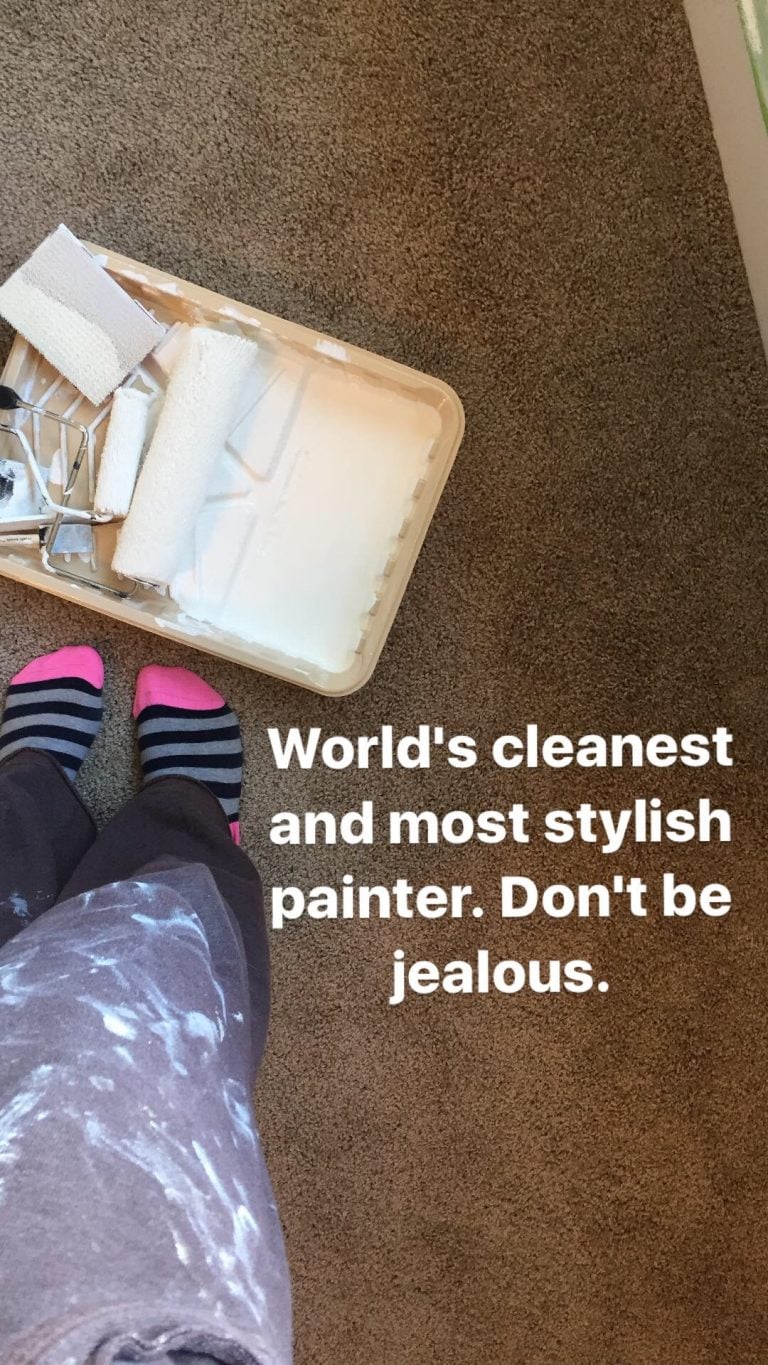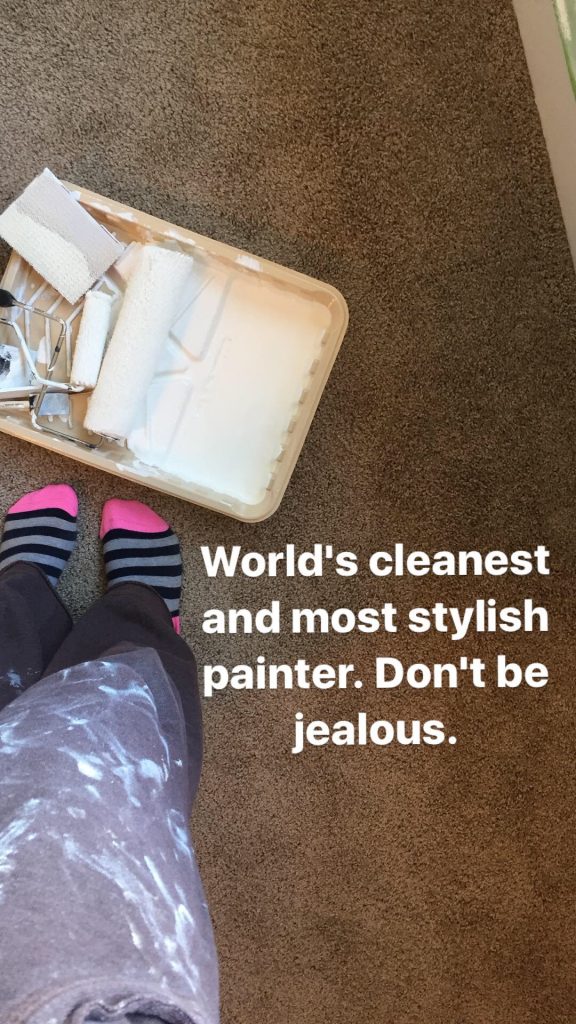 Saturday the weather was amazing (in the 50's)! I opened the windows to let in fresh air while I was painting, and my little buddy was loving it.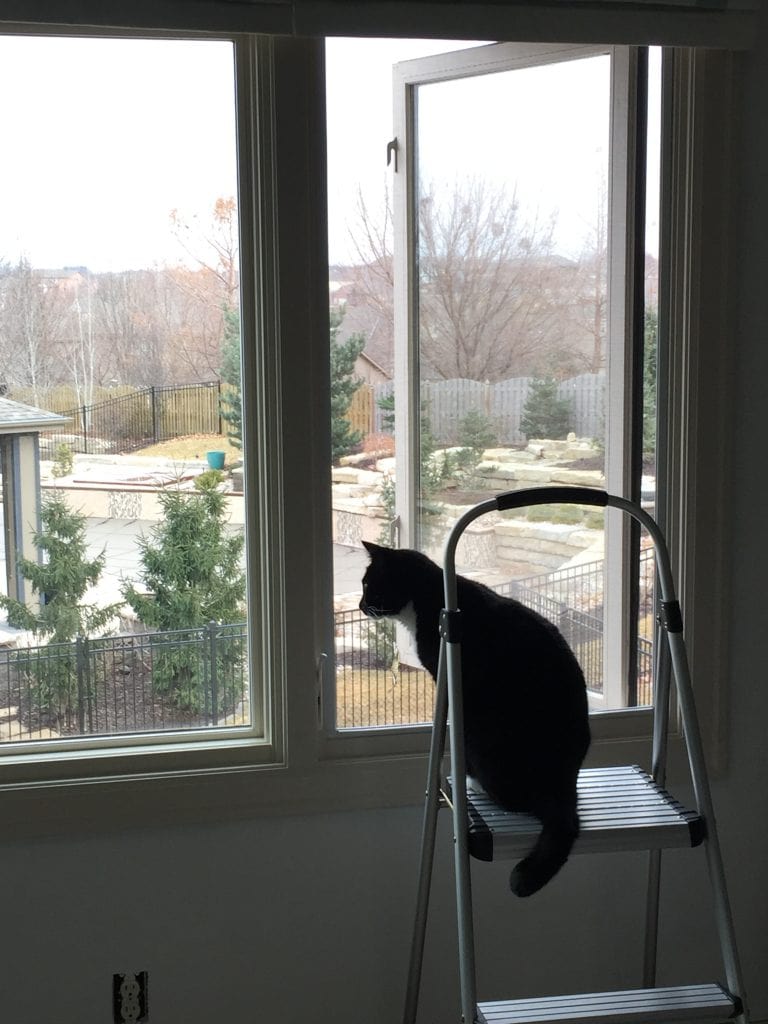 Also, this. WTF. The more we yell at her to get down, the more frequently she does it. Especially when we're downstairs looking up at her.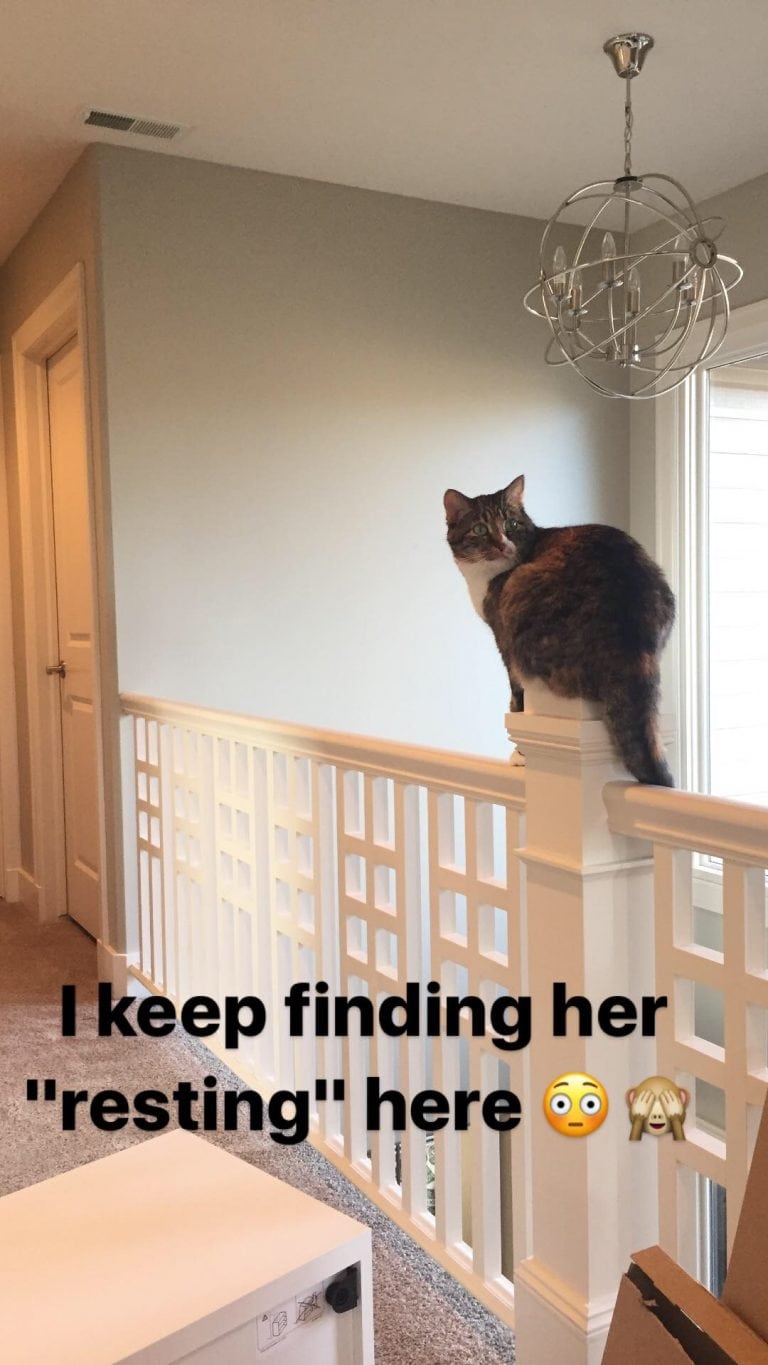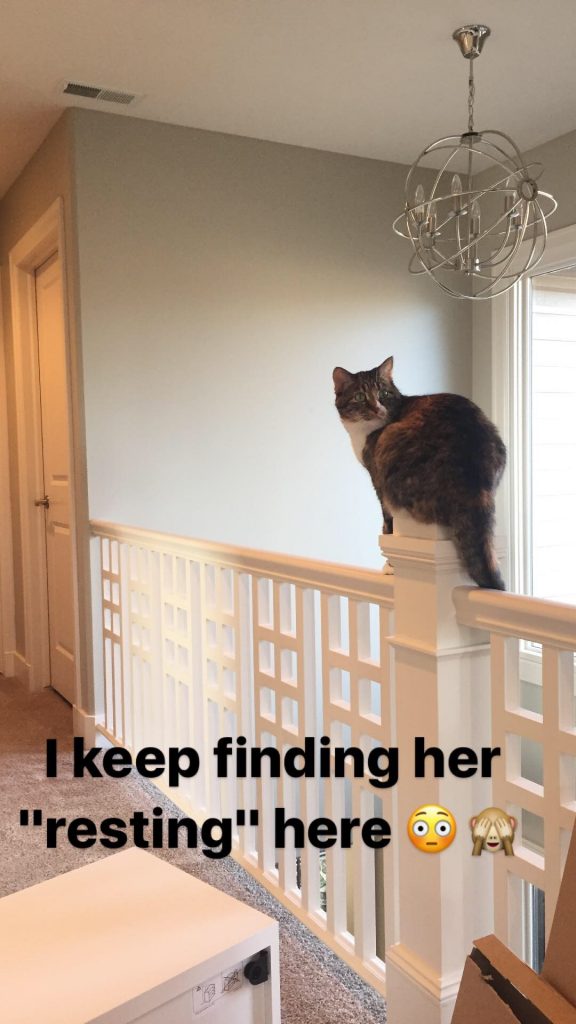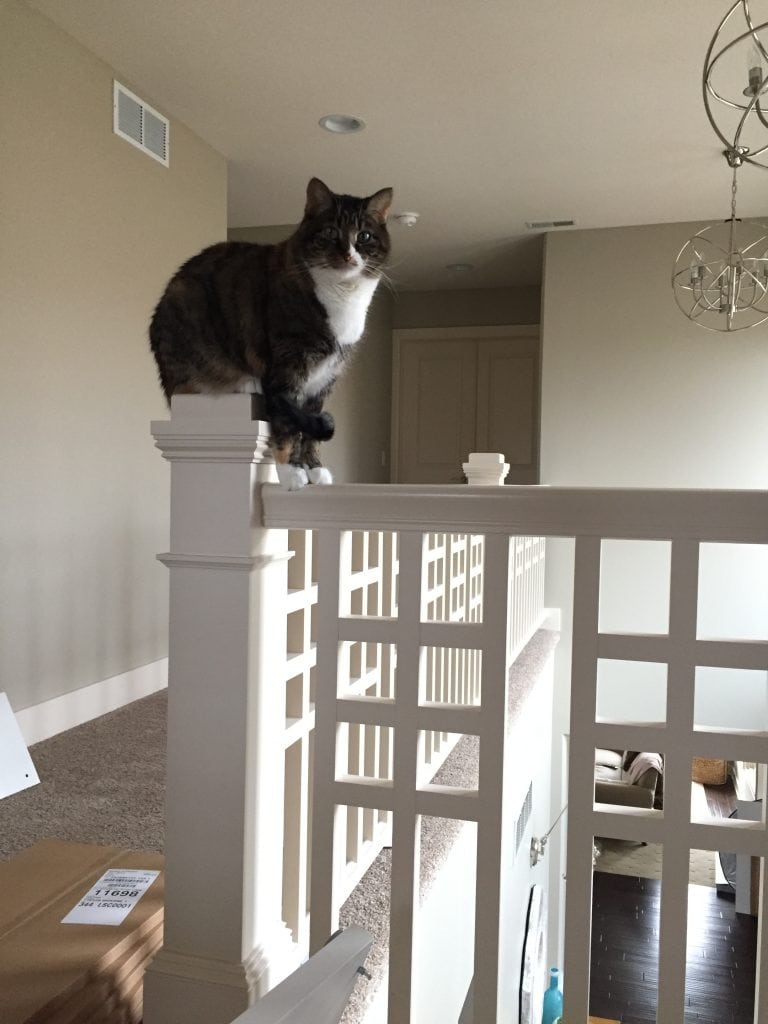 So, get a load of these next two pictures. Sometimes I forget just how not-white our trim is. Once the walls went mostly white, it was apparent just how almond-toned the trim and doors all are.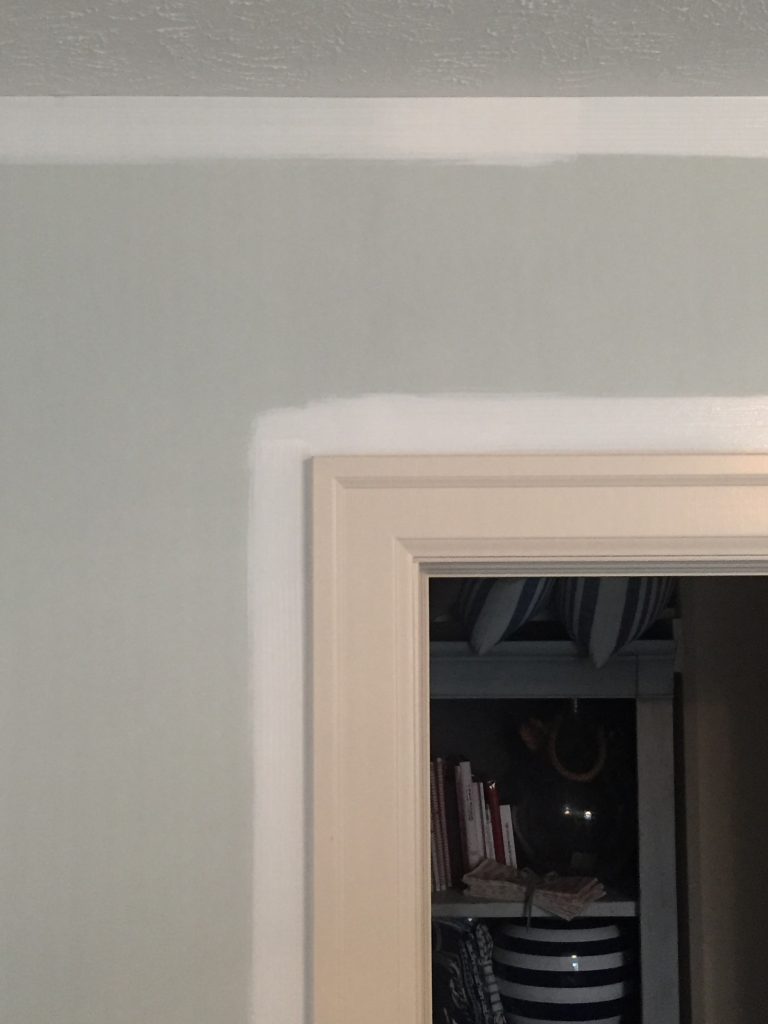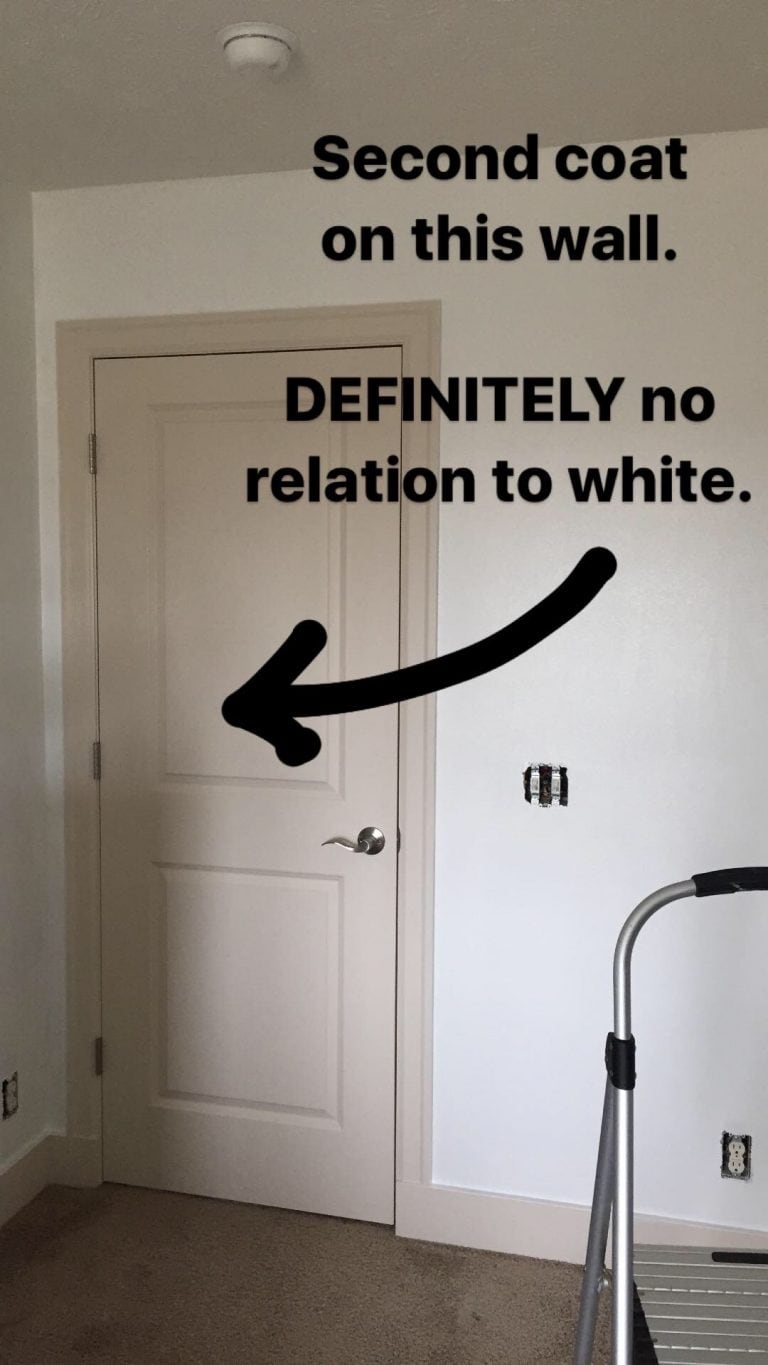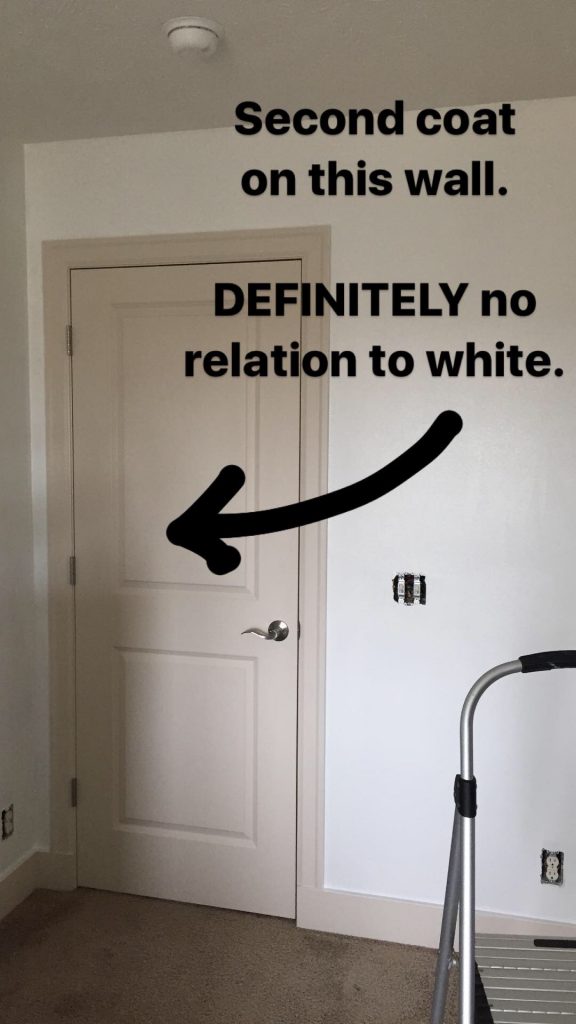 Wow, right? If you're local and know a good painter, I'm seriously interested, because there is no way I can tackle all of this on my own. And for those that didn't ever believe me that my trim, doors, railings and all cabinets weren't white – I told you so 😉
But guys. Simply White might be my soul mate. I walk into this room (even in its current chaotic state) and it feels so good. Blue glass bottles, greenery and pretty fabric has never looked prettier. I told Kurtis we're painting our entire house white and he told me I'm insane. So, there's that.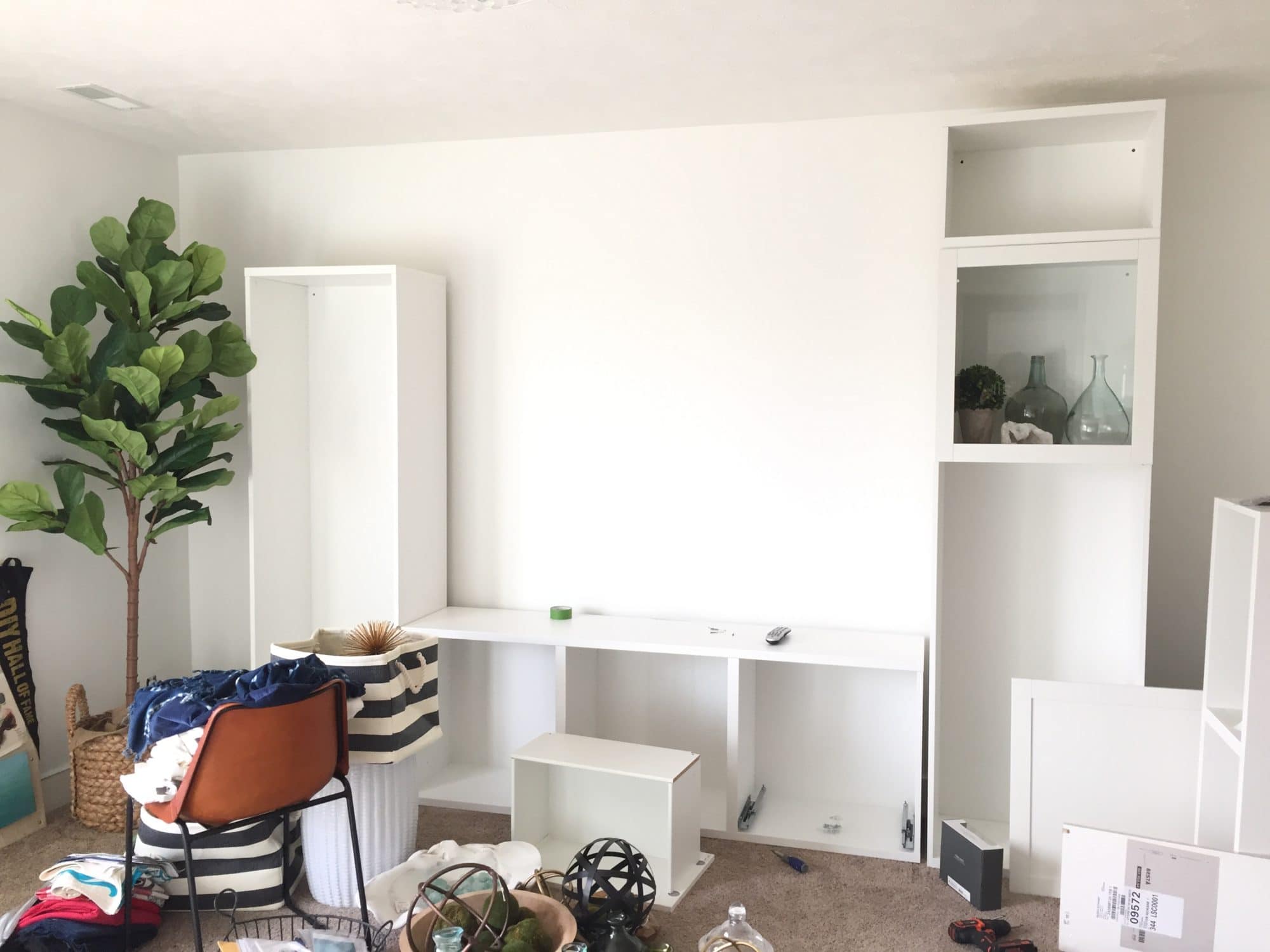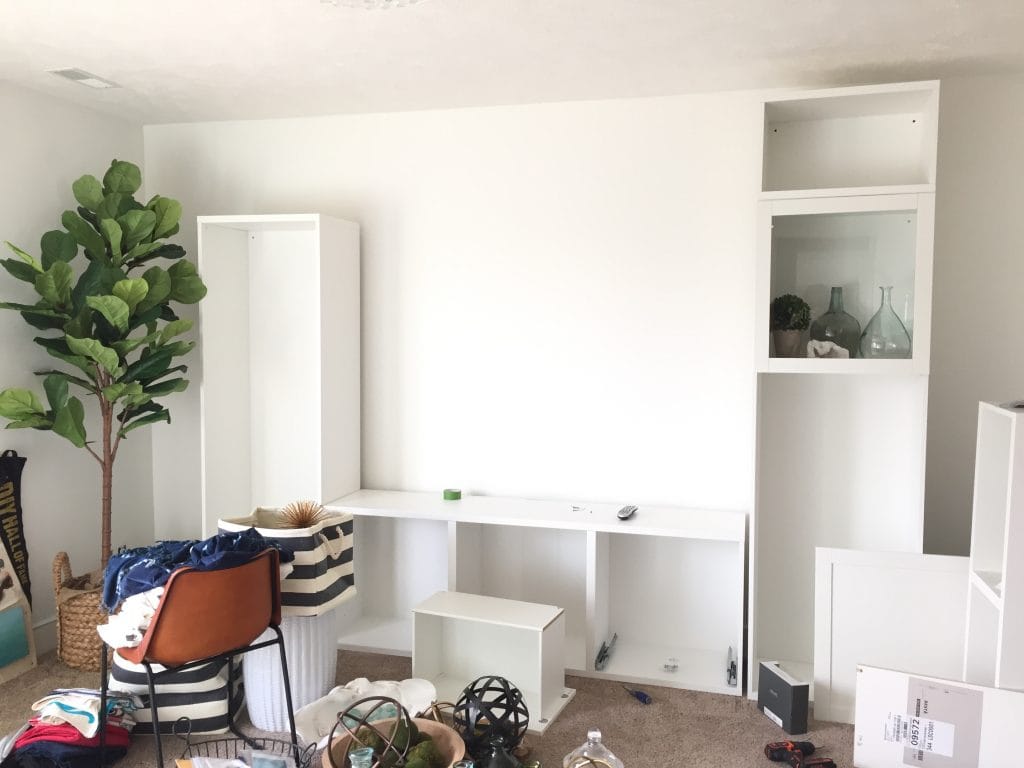 Faux Fig Tree | Seagrass Basket | Leather Chair | Striped Bins | Entertainment Center
Once I get that cabinet finished with the shaker style doors and everything all style, it is going to look so good and I'm really excited about it. Last night I ordered this really affordable rug and that scalloped light fixture I shared last week (thank you to all those local Facebook sales for giving me some extra cash lately!). The carpet has been buckling in this room worse than anywhere else and so I may just try and cover it up (especially since this room needs a little color now).  Here's the image they used to have online for it – it's interesting it's now been swapped out for a browner version. But I'm okay with that. I know a few other bloggers that have used the runner version and it definitely looks blue and I love the look of it for the price!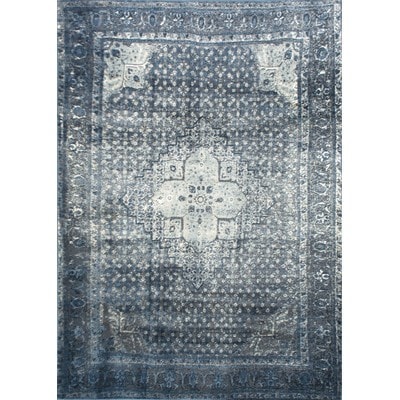 Oh, and as you can see above, my faux fiddle leaf fig tree arrived last week. You may have seen my Instagram live review as I opened it and my initial thoughts. but if you missed it, at first I was a bit underwhelmed by the very fabric-y leaves. I was hoping for something a bit more rubbery or wax-like. But, once it all gets fluffed and styled, I actually really like the look of it – as long as I don't touch it 😉
Monday, I worked on several projects I have coming up and then had to take all four cats to the vet for their annual exam so I could get their licenses renewed with the city. It's always such a traumatic process (mostly for them), so I bribed them with new toys ahead of time. I think it worked. They roll around like crazies when they get new toys with a little catnip in them. I just now realized my sharpest scissors were laying next to their heads. #momfail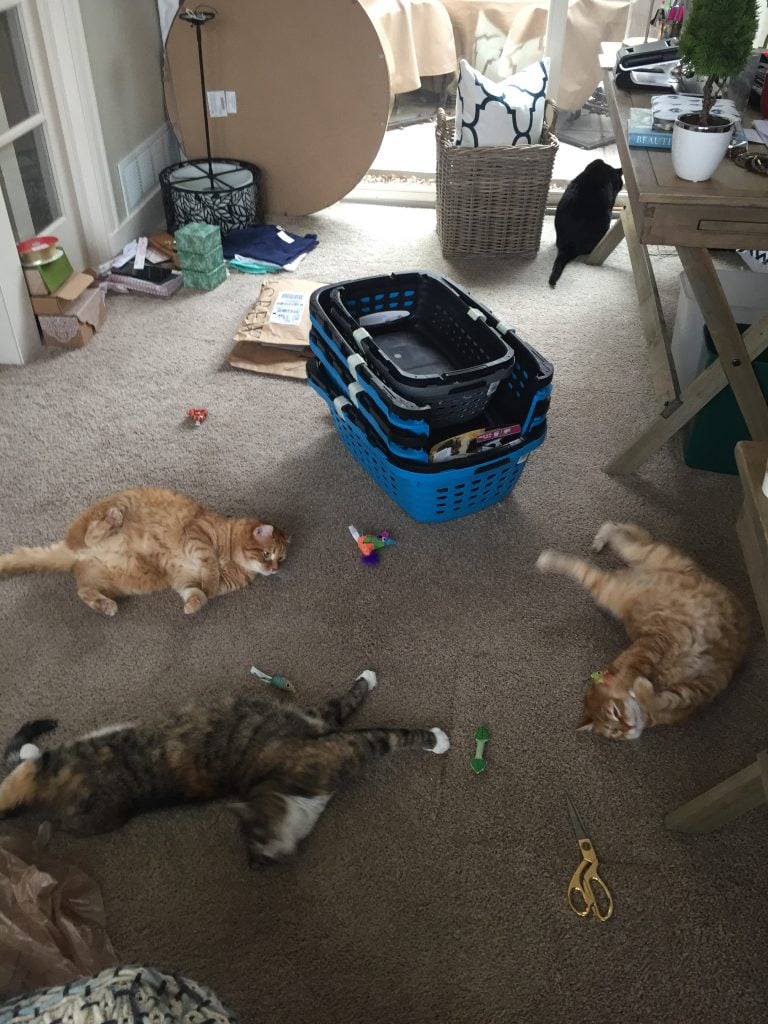 Monday night after I got home from the vet with the cats, I spent time addressing the box situation in our garage. Kurtis basically told me that if it wasn't dealt with by the time I got home, he wasn't talking to me until it was handled. I don't really buy it, but I was worried I wouldn't be able to order anything else because I wouldn't have space for more boxes if I didn't handle it 😉 Please tell me that others have this issue? It's just too cold to deal with them and organize for recycling in the winter, right?!? Sadly, I also decided it was time to part ways with my favorite suitcase that I bought at Costco years back that was sporting a major crack and some serious duct tape. May he rest in peace.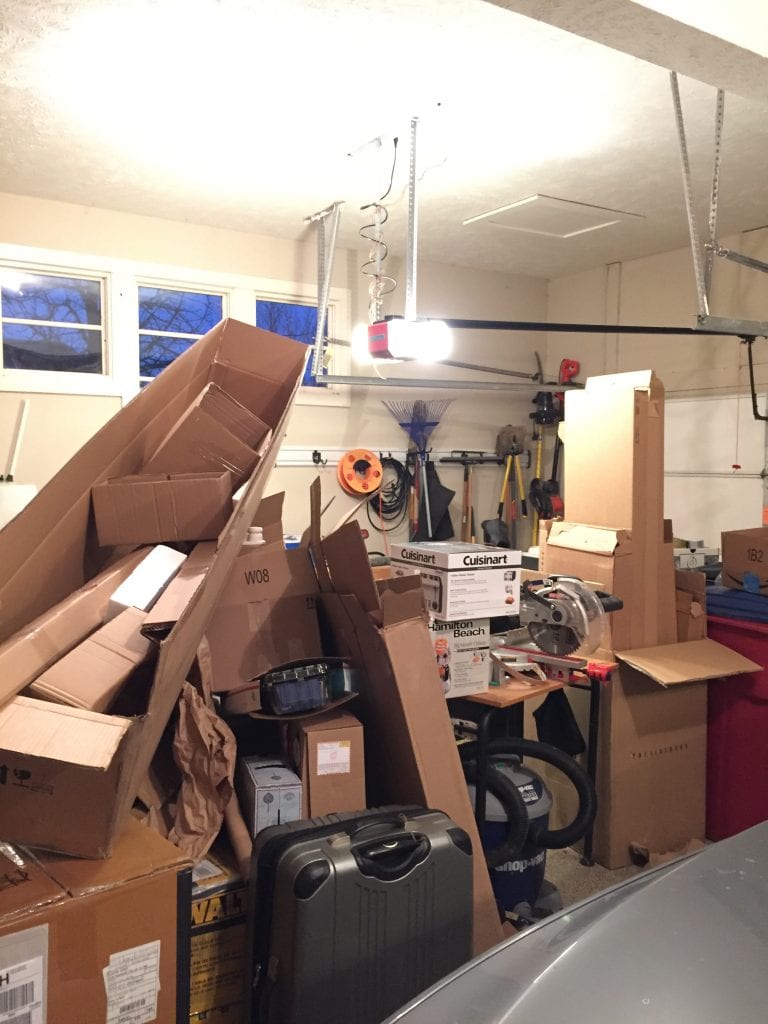 I'm hoping to wrap up most of my craft room next weekend and then share the reveal a week or so after that. It feels so good to be making such great progress! Have a great week everyone!
If you would like to follow along on more of my home decor, DIY, lifestyle, travel and other posts, I'd love to have you follow me on any of the following:
Pinterest / Instagram / Facebook / Twitter / Google+
disclosure: some affiliate links used