I'm about four days late, but I didn't want to miss sharing our eventful weekend before it got too far away.
Friday was our annual neighborhood costume party. This year it was 80's themed. My friend Jill and I went as My Little Ponies, Kurtis was Magnum PI and Nick was a random 80's guy. I wish I could say they were both sporting fake mustaches, but, no. They both grew them and then dyed them with 'Just for Men'. For reals. They take this costume thing seriously, even though the wives are embarrassed for them.
Our selfie is a bit blurry, but I think you'll get the point of both of our ridiculous costumes 😉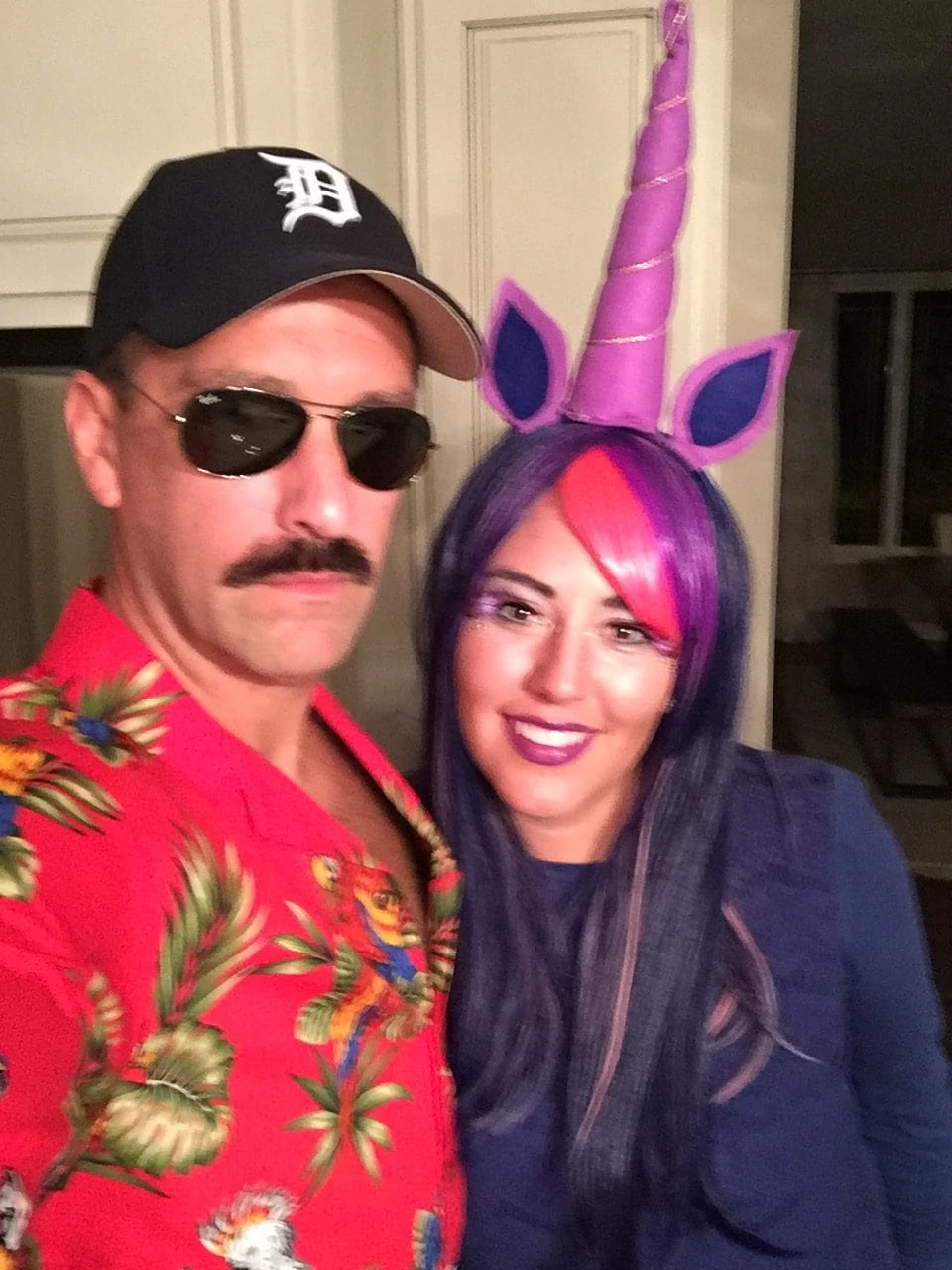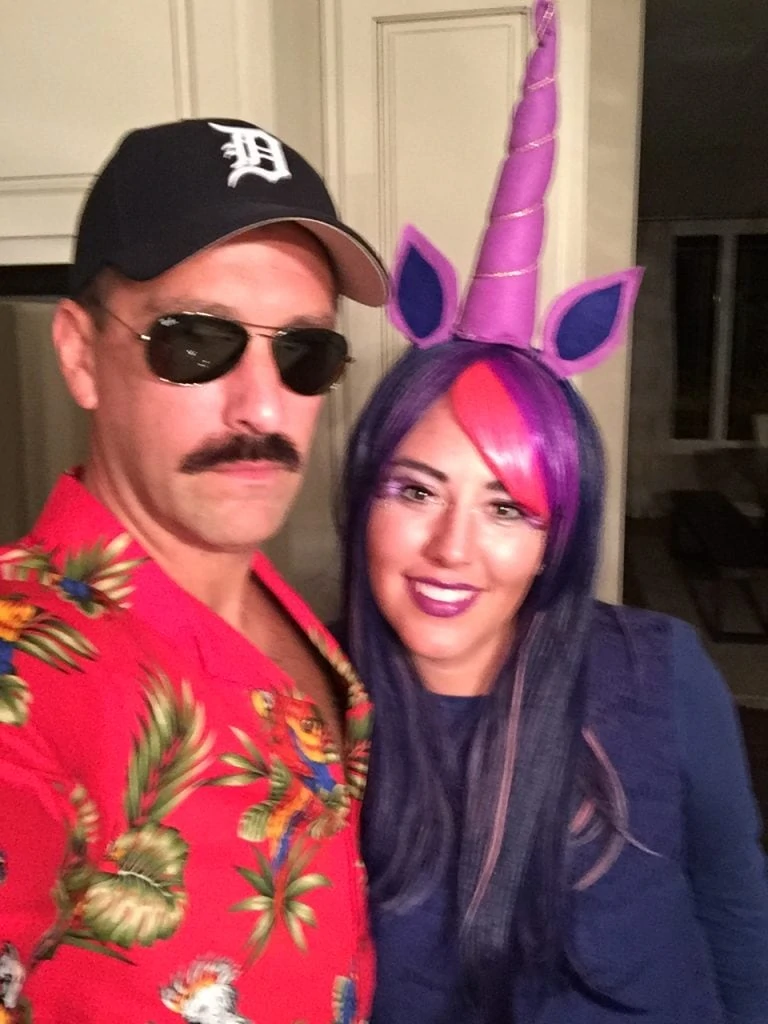 Kurtis' hat | Kurtis' shirt | my Twilight Sparkle wig & tail | my eyelashes | my shirt
I'm sorry you can't unsee this next picture. These are the people I call my husband and my friends. But, they own it and take Halloween very seriously, so I have to give them that….  😉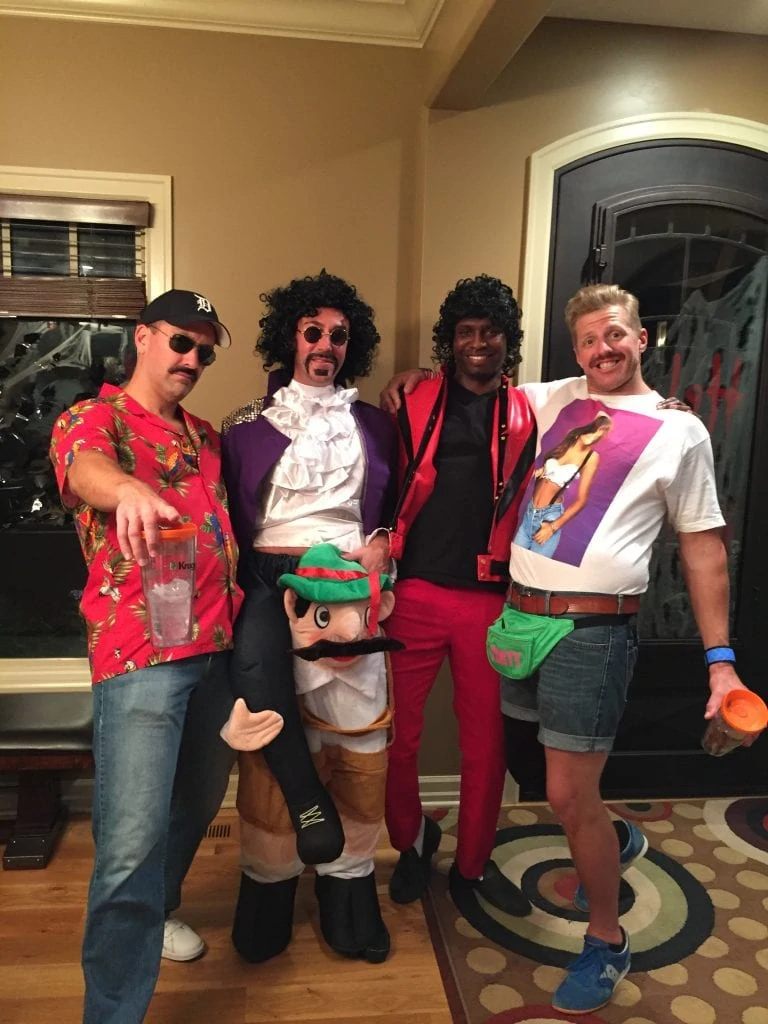 Since I never know if people are okay with me posting their pictures, I'll spare all of my other friends from sharing their costumes, but it never ceases to amaze me just how creative everyone is! My personal favorites were our neighbors that were the Garbage Pail Kids and the the neighbors that were Barry and Bev from The Goldbergs. Such a fun night!
Saturday morning, Kurtis and I did a little home shopping and tried to find a good source for a counter remnant. We failed pretty quickly when we realized all the places we went only sold full slabs – which were way out of our current budget. But it was still fun to snoop around!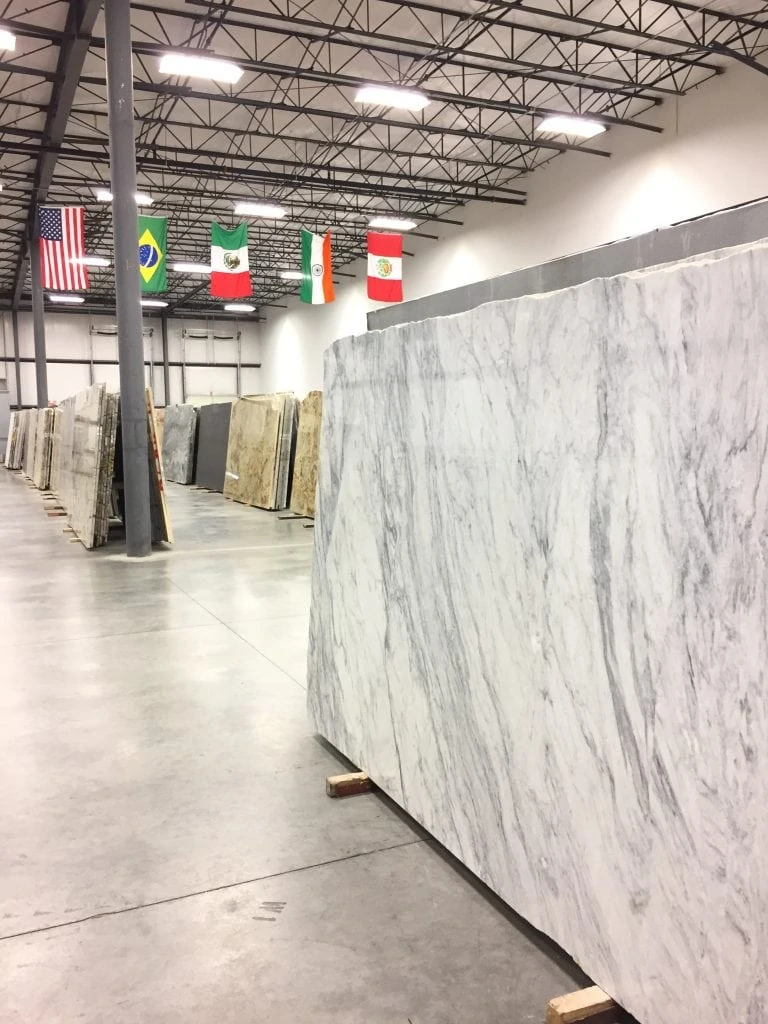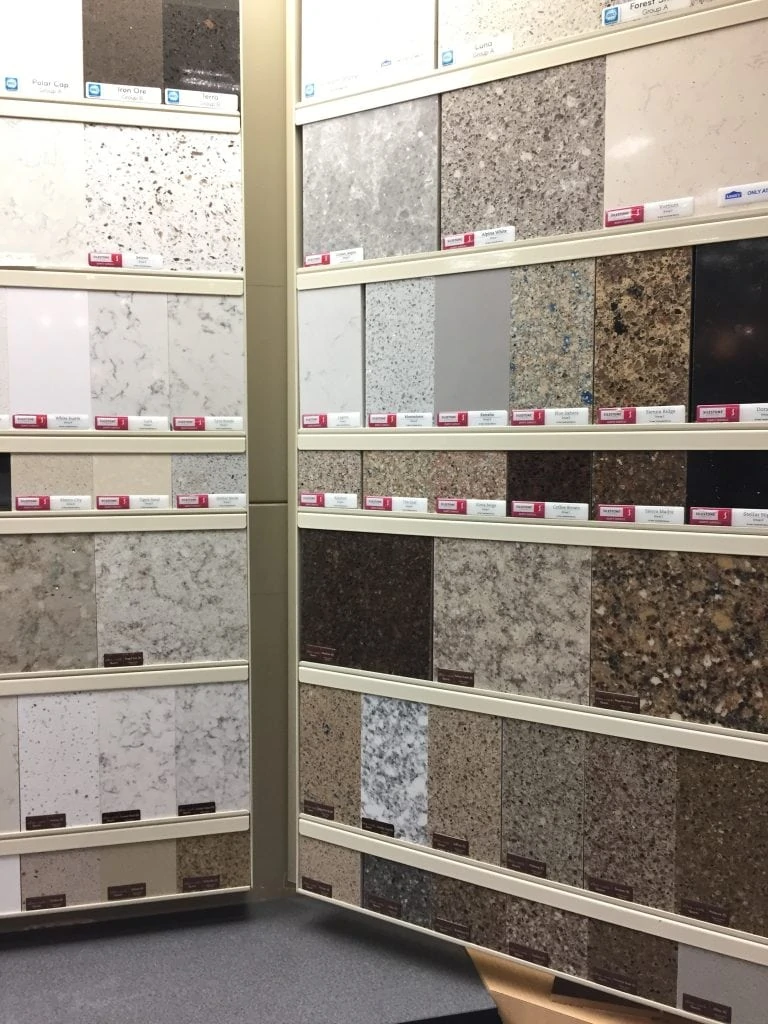 On Saturday, I got a surprise in the form of the trees I bought the weekend before. They were about two weeks early!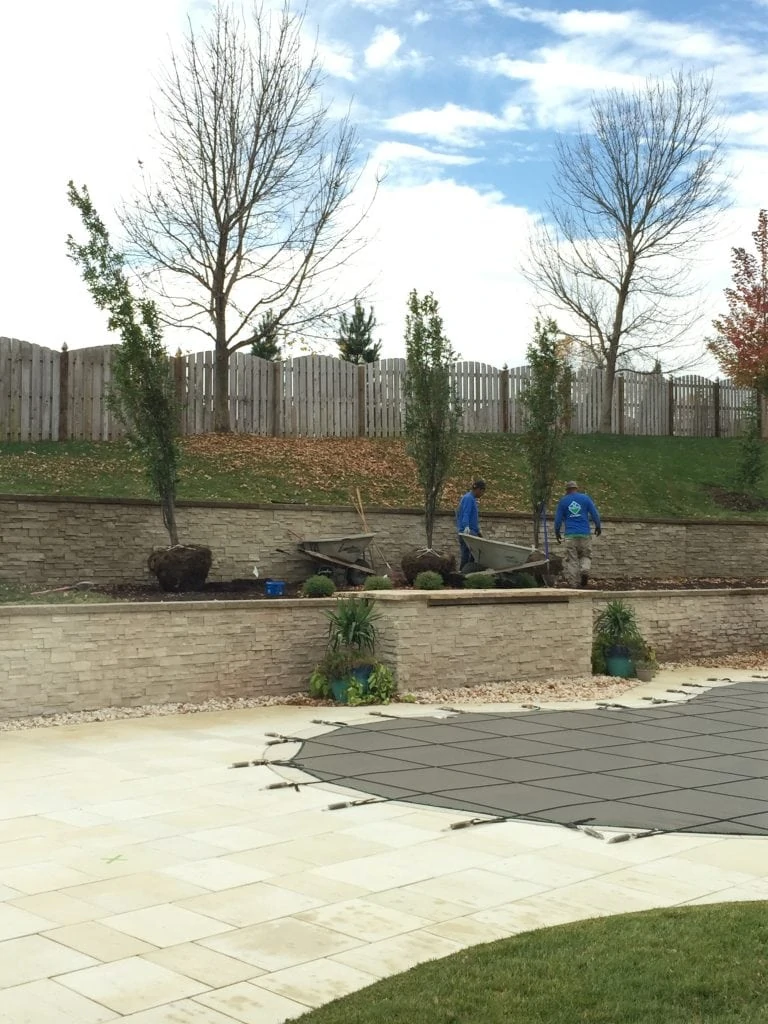 I can already tell it looks so much more finished with these three columnar oak trees in place! I can't wait to plant some perennials now on that second level to add in some summer color.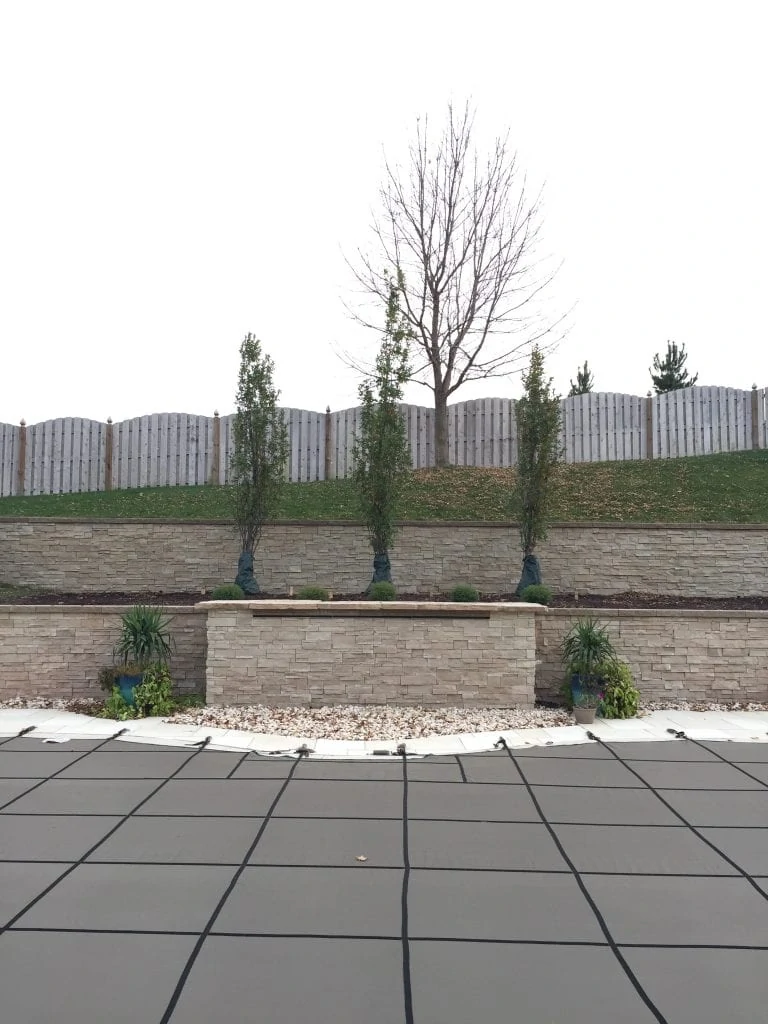 Sunday around lunch time, we flew to Chicago with our friends Jill and Nick. We had planned the trip several months ago to see our friend and neighbor, Zach, play for the Chicago Bears. At the time I had no idea I would already be in Chicago earlier in the week. So, it was a bit hectic leaving again but we had such a fun weekend! Kurtis is a huge Chicago Cubs fan, as well, so it was a really exciting time to be in Chicago.
We stayed at The Wit and we all really loved it! The location was perfect and everyone that worked there was helpful and friendly.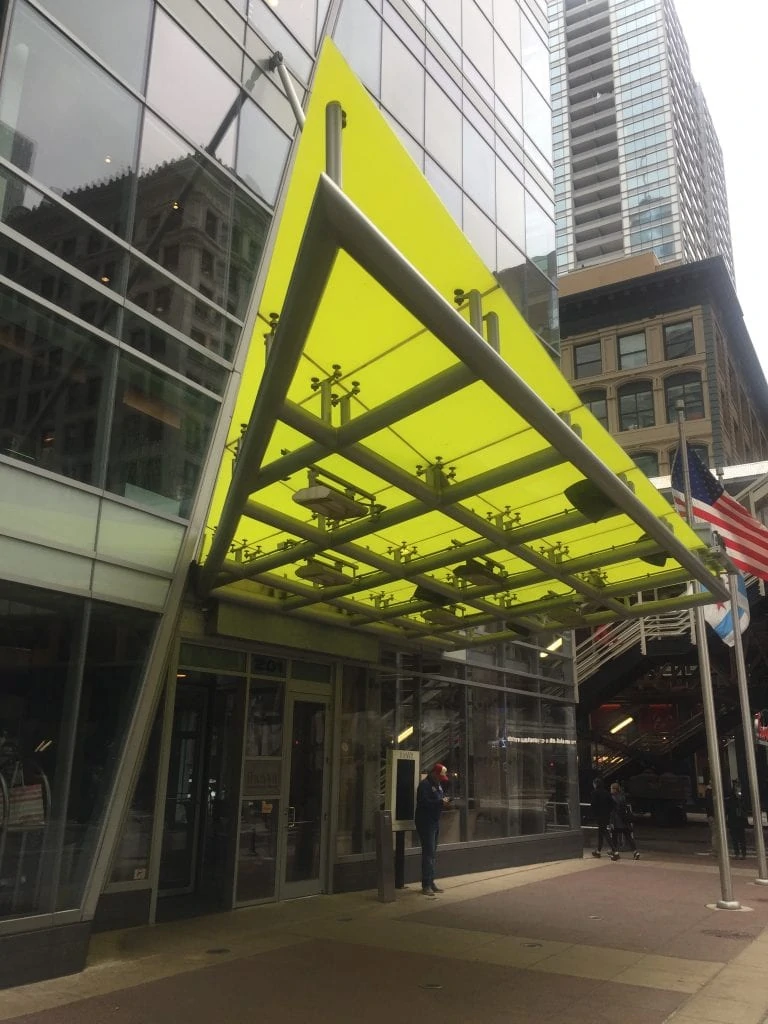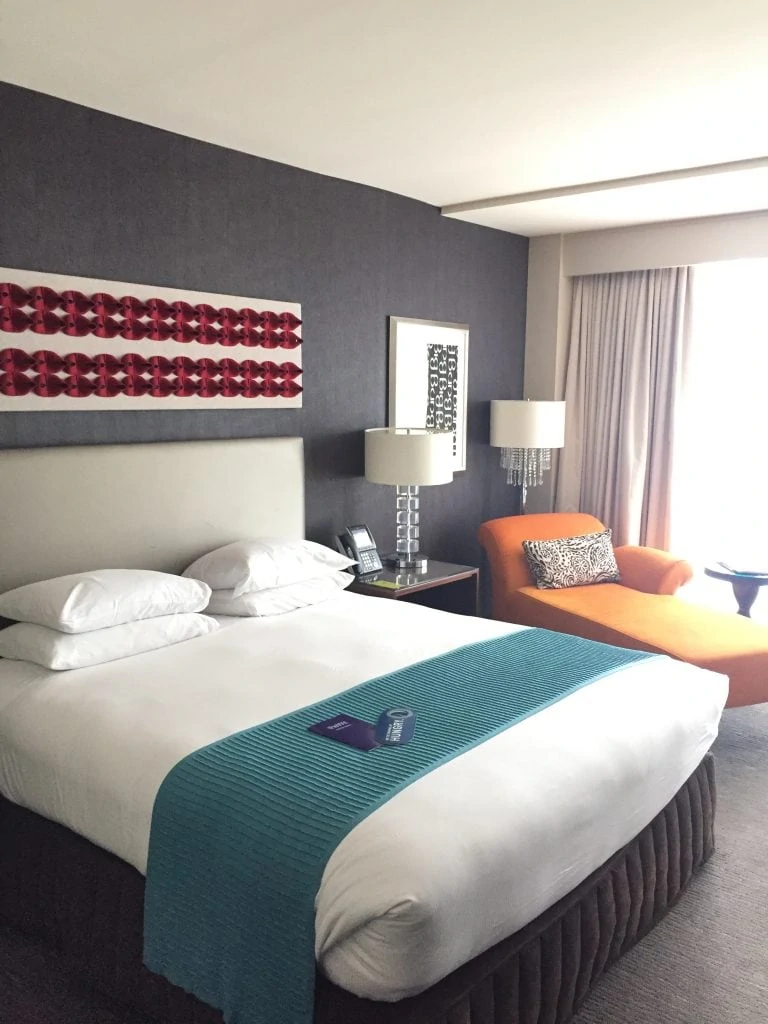 We spent most of Sunday late afternoon and early evening at Public House. We made some friends from Canada and spent the entire afternoon and early evening laughing and having tons of fun (and obviously watching the game). All the people we met were just so happy to be in Chicago cheering on the Cubs!
Monday morning, we headed to Goddess and Grocer for a quick breakfast at the recommendation of our concierge. It was so good…and I couldn't stop staring at their decor and all their amazing tile! I tried their Avocado Toast (because I always read about the cool kids eating avocado toast for breakfast) and I loved it! The guys said they would love living in a bigger city because they could eat at restaurants every morning like this for breakfast. And then Jill and I reminded them they would likely be broke pretty quickly if they did.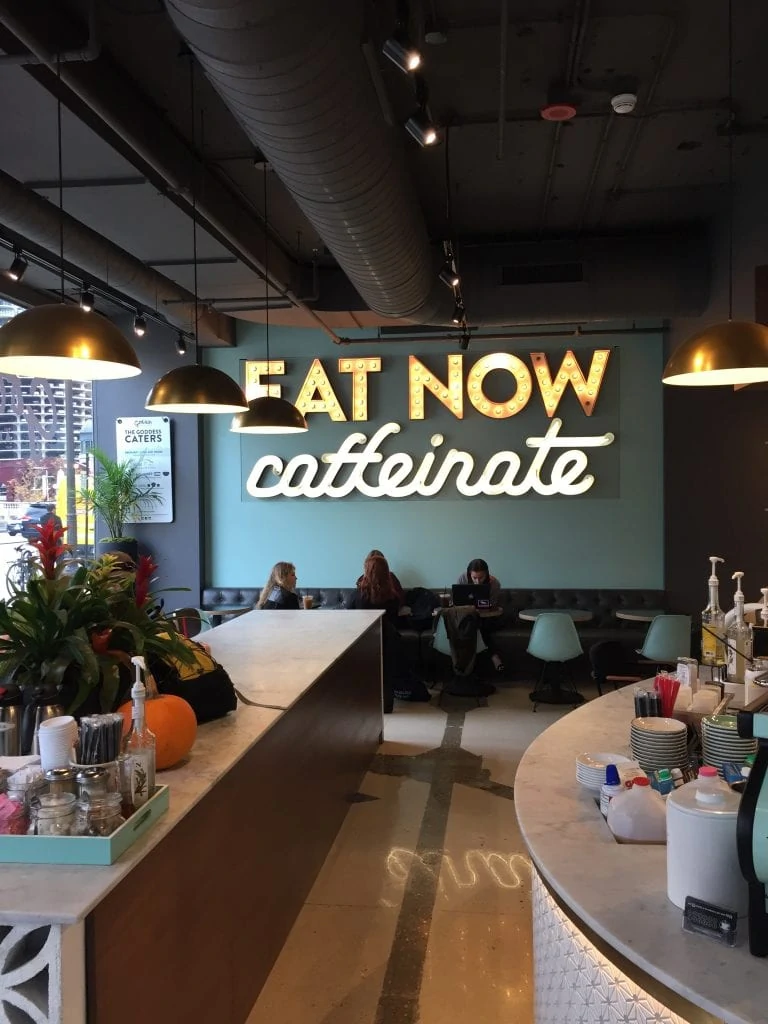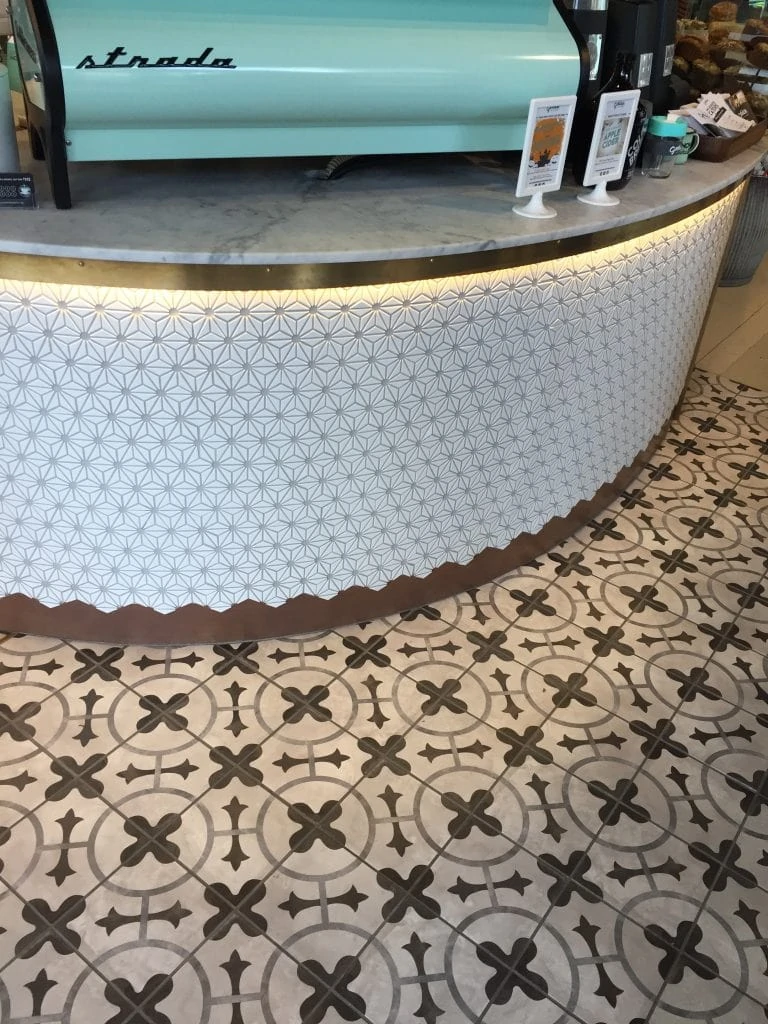 After breakfast, we took the river cruise that was basically a 90 minute architectural tour of the city. We all really enjoyed it and the views and photos opps were stunning!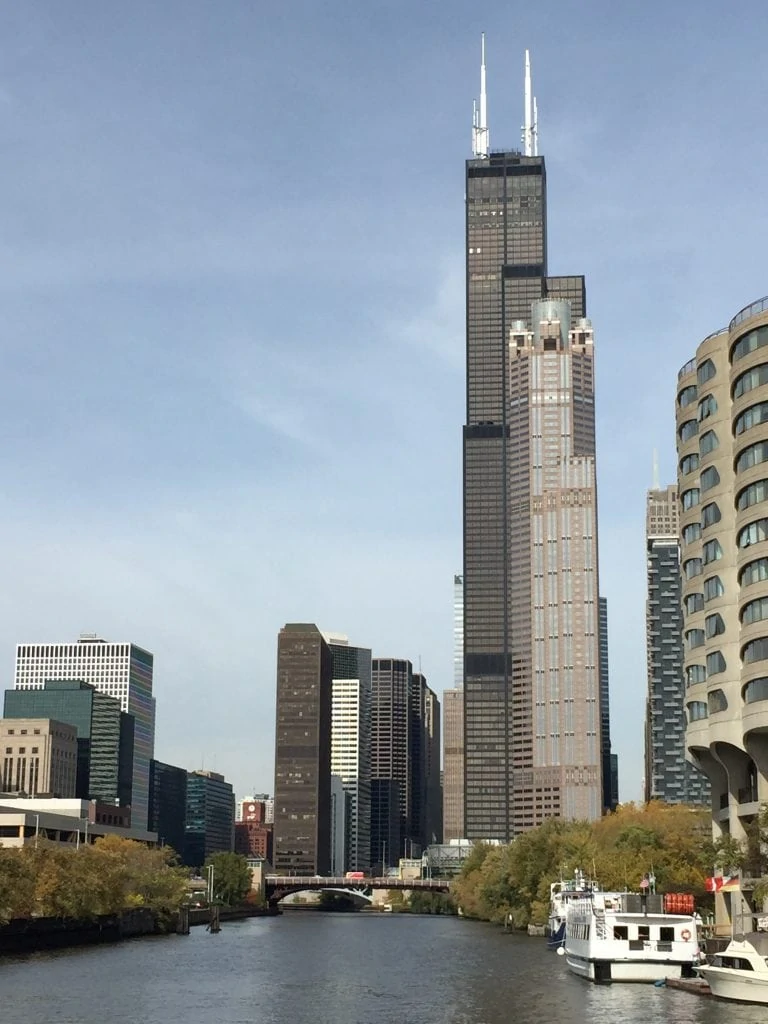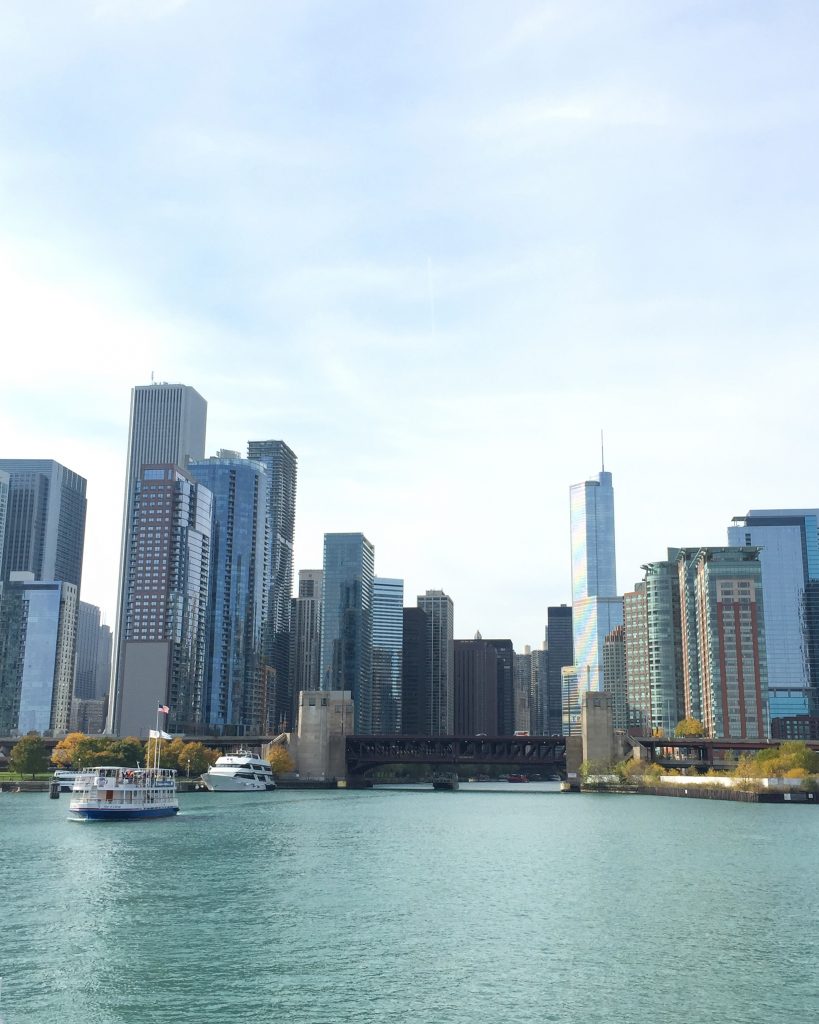 Following the tour, we headed to Lou Malnati's for lunch after multiple recommendations. We basically had to roll out of there after all the beer and crazy good pizza (and bruschetta) we ate! It was amazing.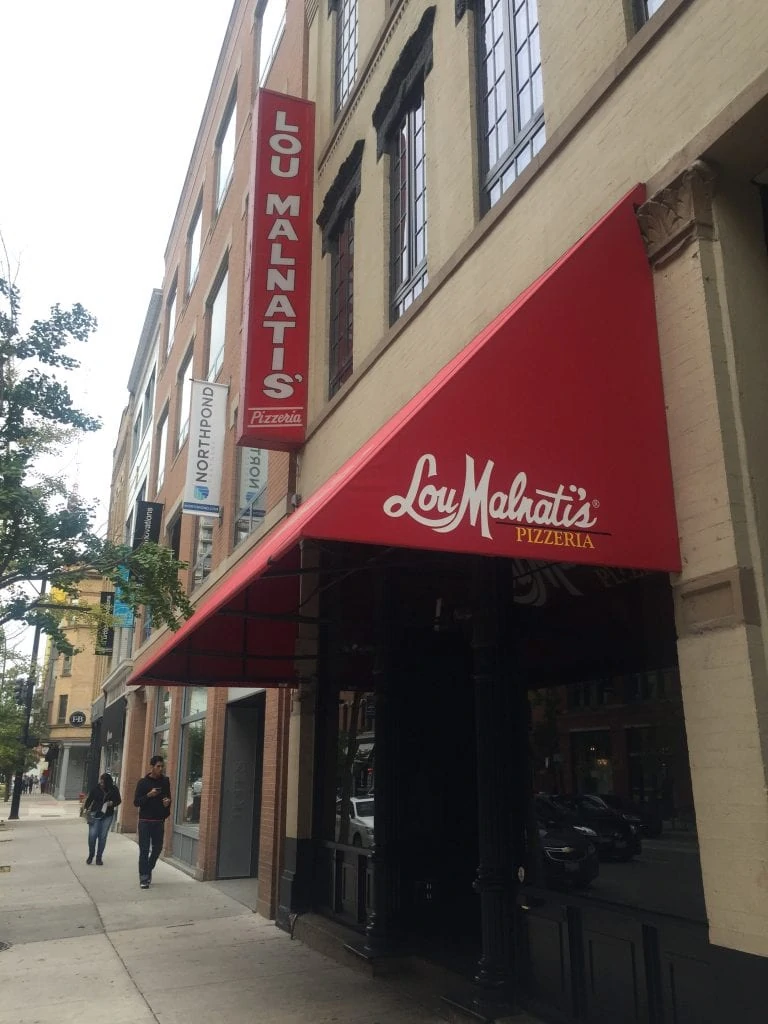 We then wandered back to our hotel to get ready for the night. Our hotel had a really cool rooftop bar. There was a tiny section that was outdoors and it had pretty killer views. If you look closely below, you can see the bean!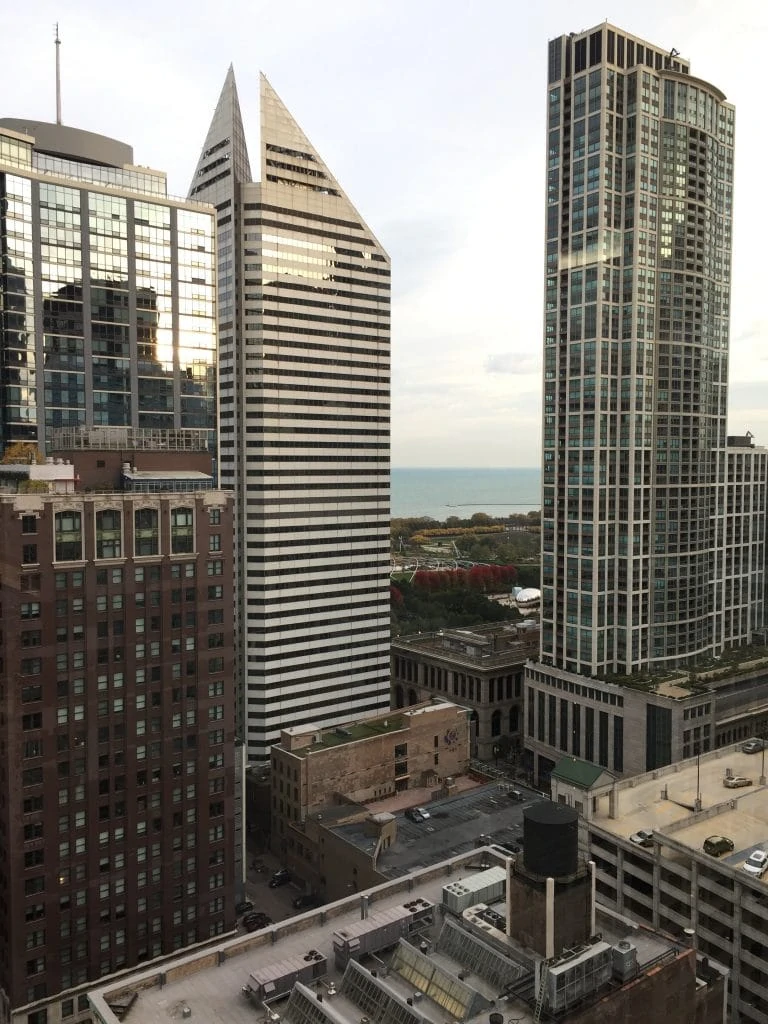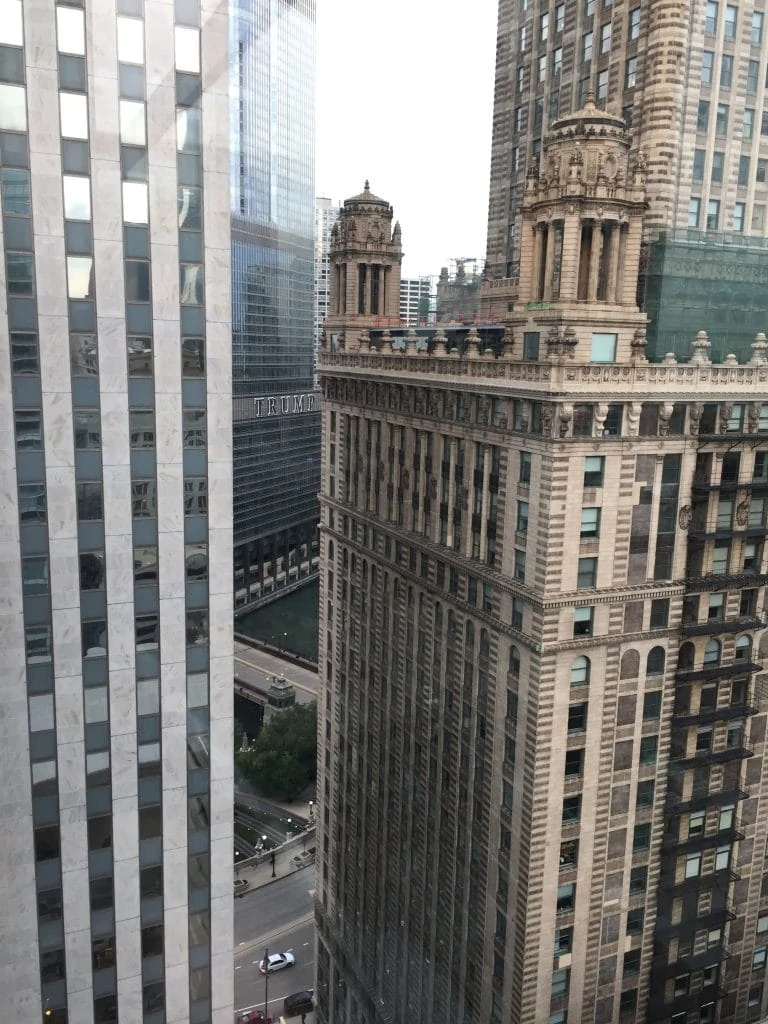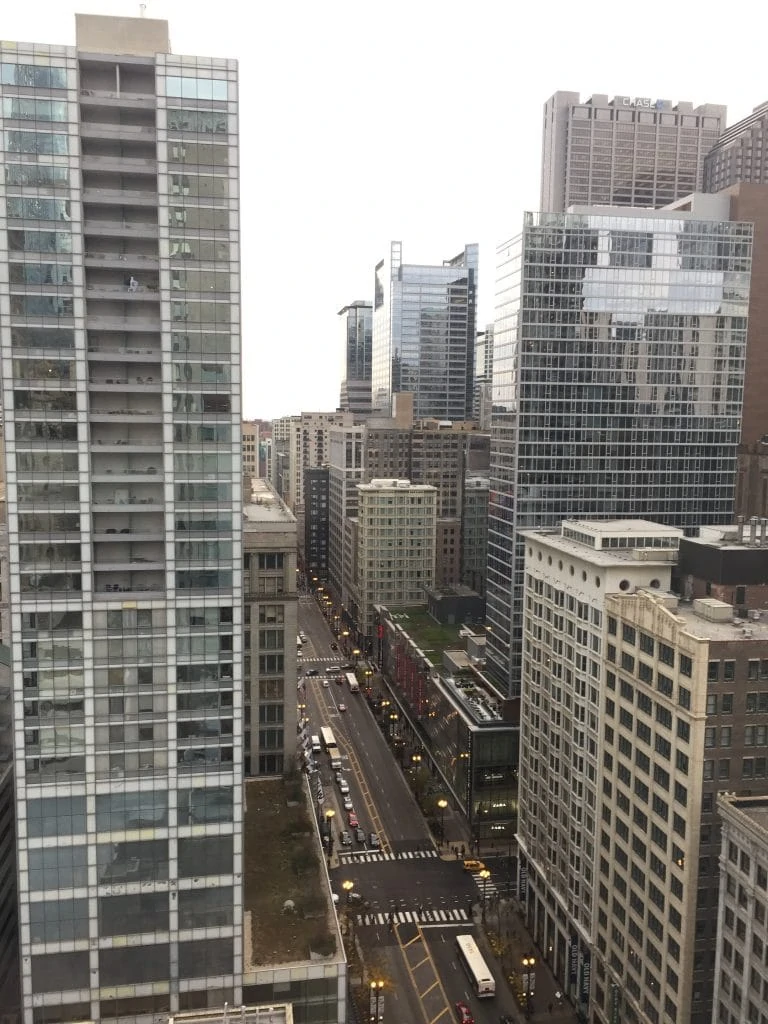 Monday night was our night to go support the Bears! We were able to sit in the family section and it was a great way to enjoy my first NFL football game! In the shot below, Zach is the one on the far right and he made a great catch about two seconds after I took the pic. It was fun to be so close to all the action!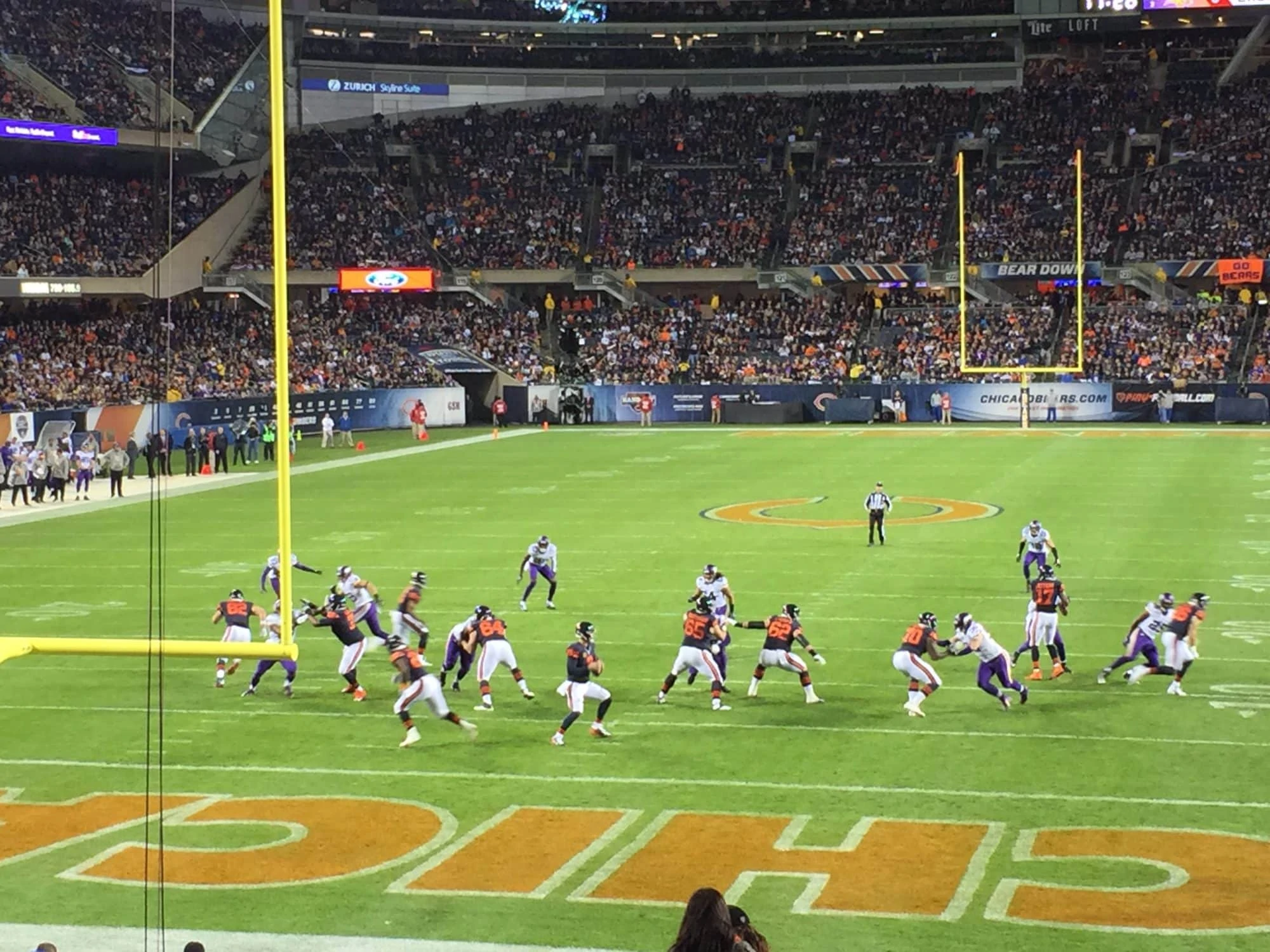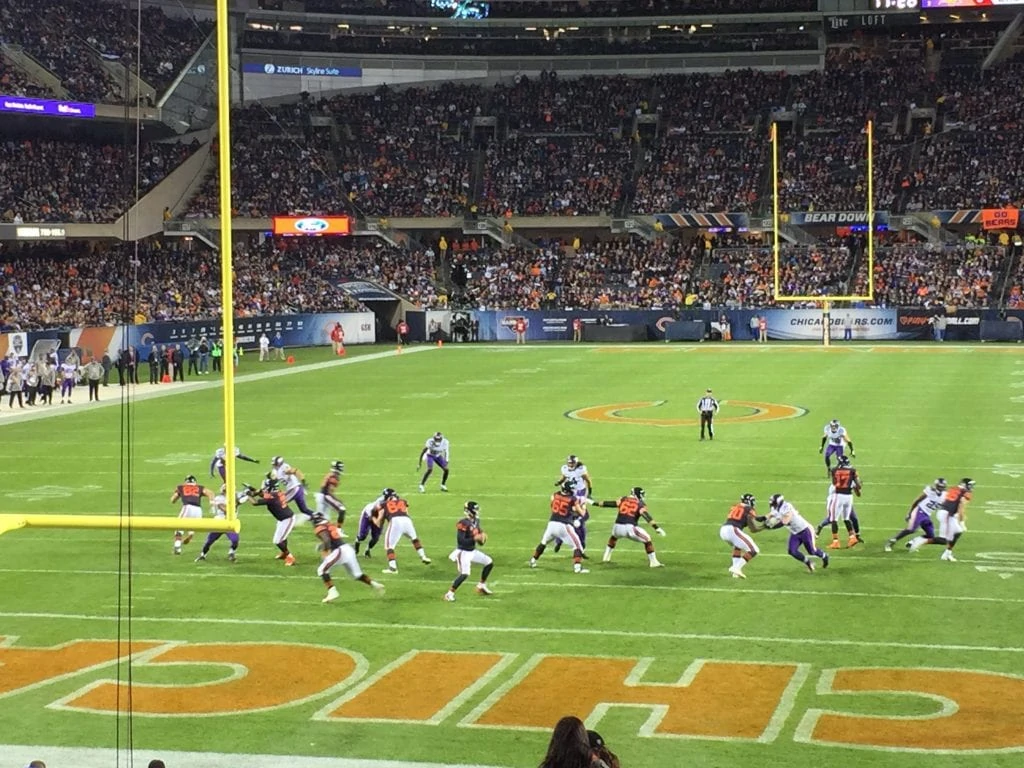 In an effort to exploit their mustaches as much as possible, the guys decided to dress up like Mike Ditka. I really can't make this stuff up.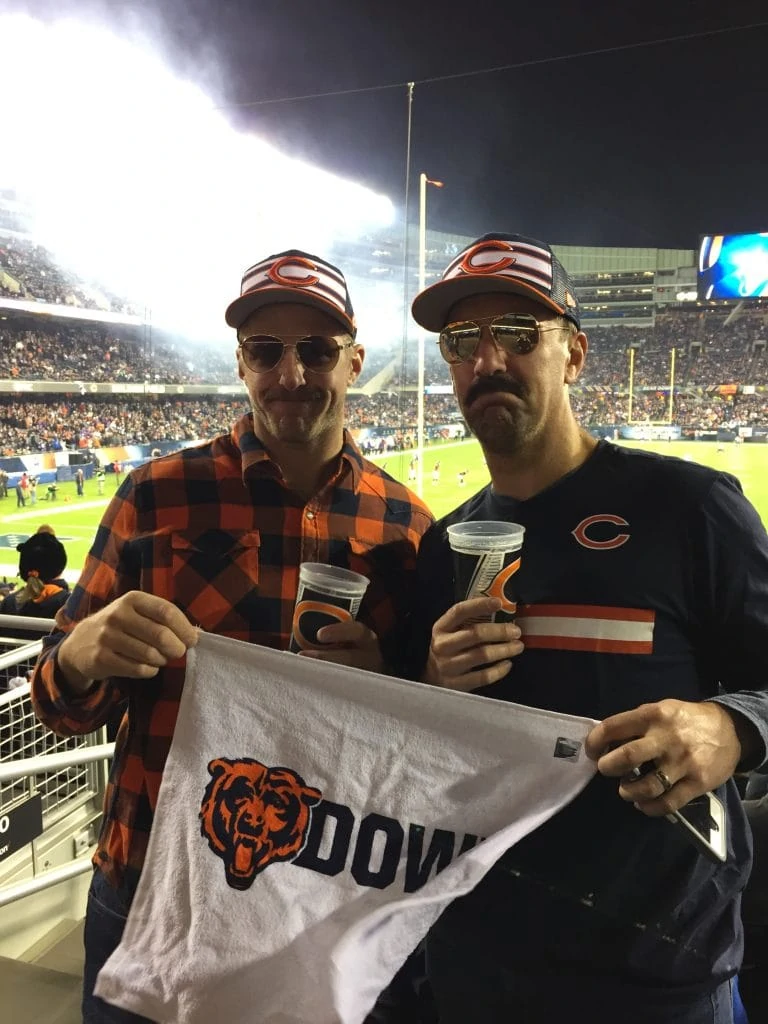 I was freezing the whole game but my blanket scarf helped keep me a little warmer.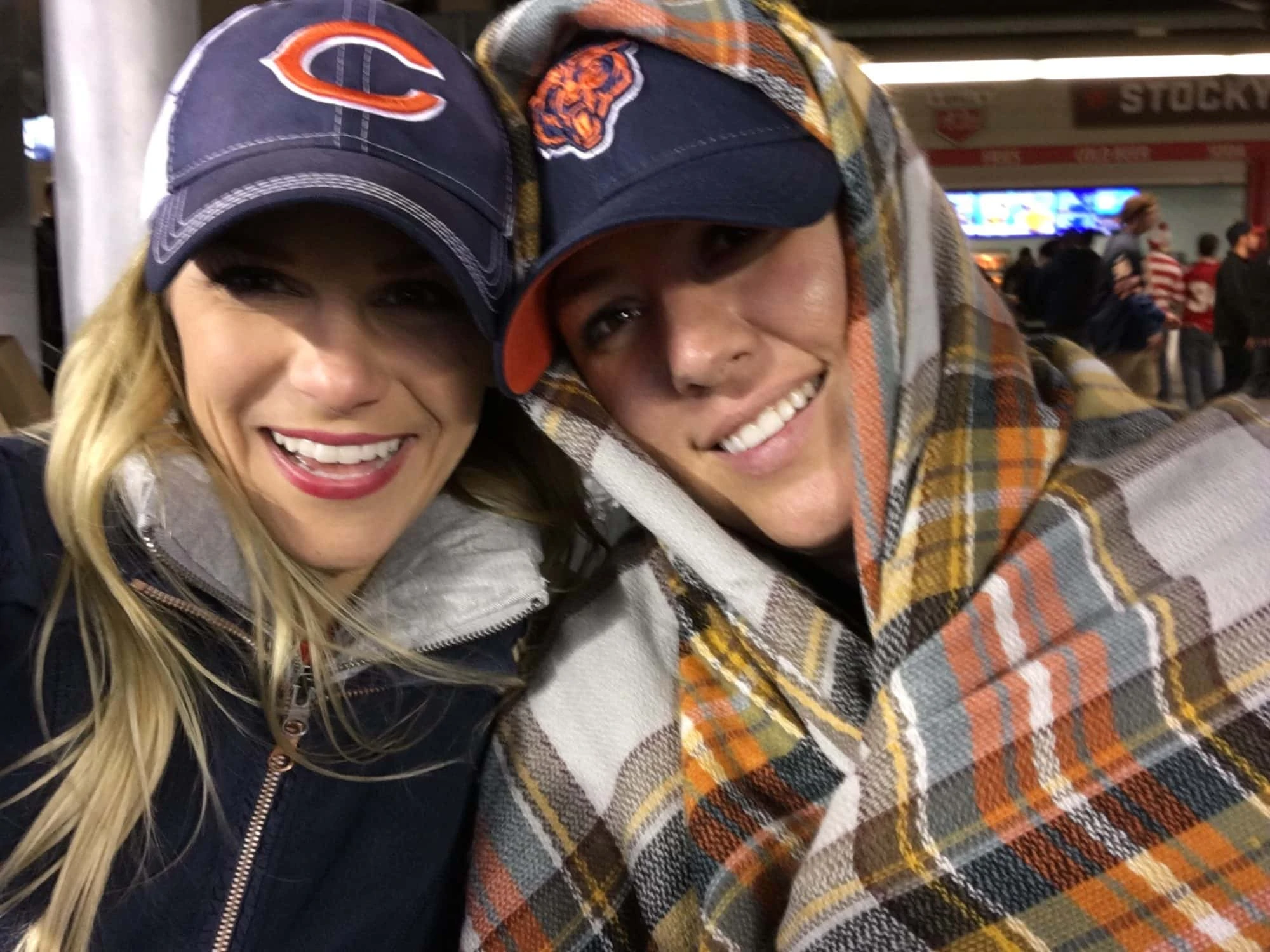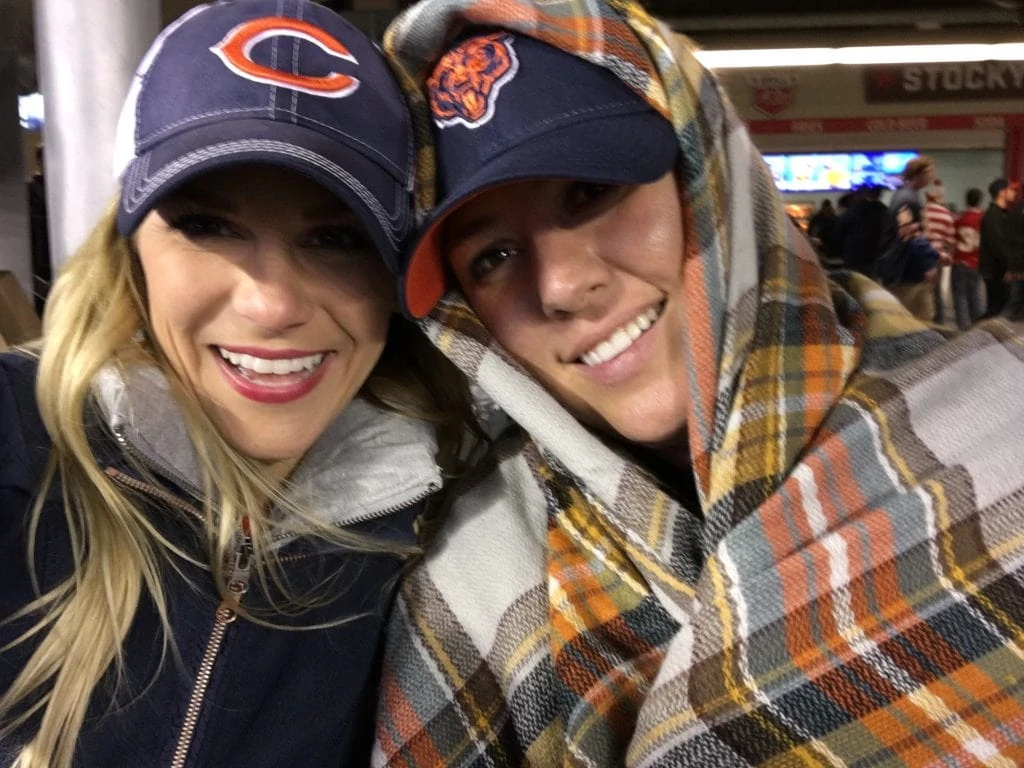 Both the Bears and the Cubs won while we were in town, so we would all like to think we were partly responsible 😉
We flew back on Tuesday morning and we made another quick stop at stone remnant store. I found my countertop remnant for the secret project I'm working on (see the post earlier today for more sneak peeks). I'll share more soon, but for now, here is my little baby just waiting outside for pickup.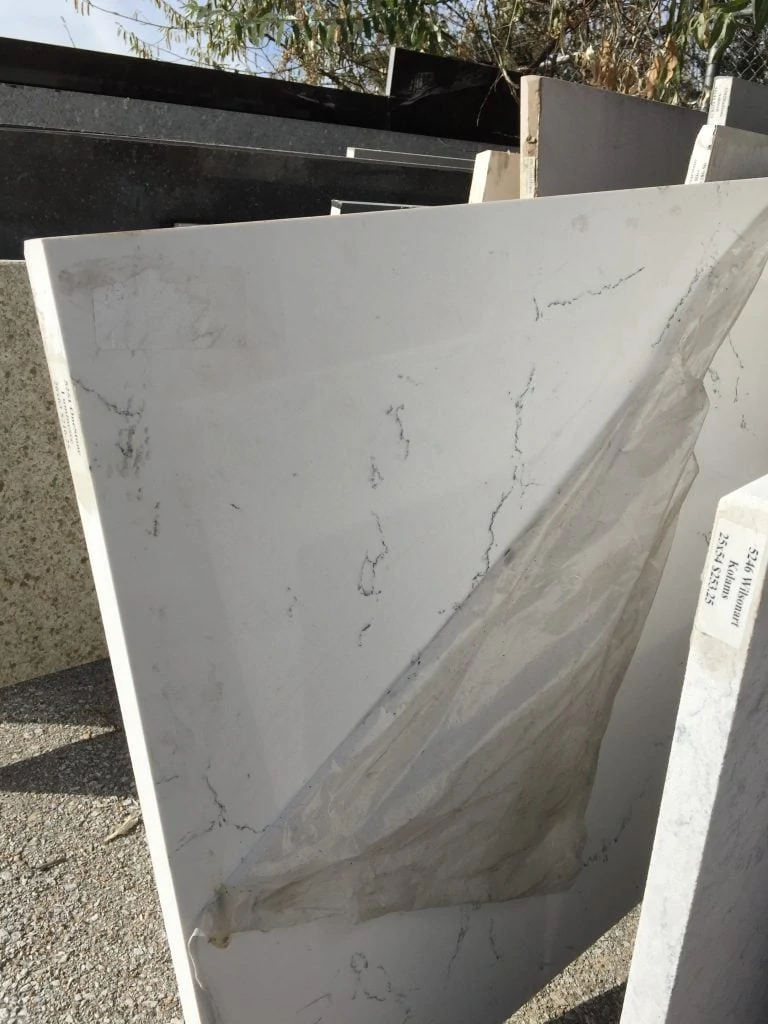 Have a great weekend! If I get around to it, I still plan to share my Better Homes & Gardens trip along with a few other inspirational design posts I have started but not quite finished. So, you may see some posts from me yet this weekend as I try and get caught back up!
If you would like to follow along on more of my home decor, DIY, lifestyle, travel and other posts, I'd love to have you follow me on any of the following:
Pinterest / Instagram / Facebook / Twitter / Bloglovin' / Google
disclosure: some affiliate links used