At the end of September, I was invited to attend the Better Homes & Gardens Stylemaker event in New York City. The Stylemaker event is a celebration of the annual Better Homes and Gardens September "Stylemaker" magazine. BHG invites 75 bloggers (home decor, food and fashion) from around the country that they consider stylemakers. I was so shocked and honored when I got the invite!
The event was held at Gramercy Park Hotel. In today's post, I'll only be discussing the portion of my trip that was part of the Stylemaker event. You can read the other details on our time in NYC in this post. All professional photos below are courtesy of David Keith Photography.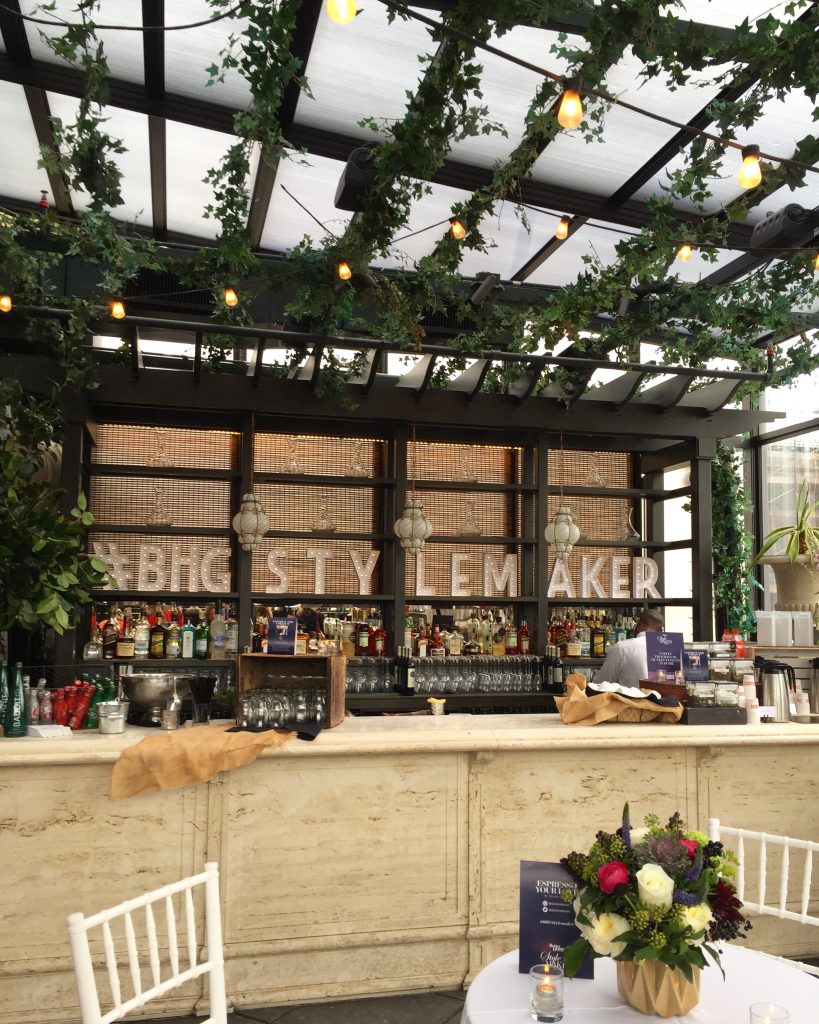 We were greeted by this cool lounge area decorated by Crate & Barrel. Do you see that lightbulb installation on the ceiling? It was so cool.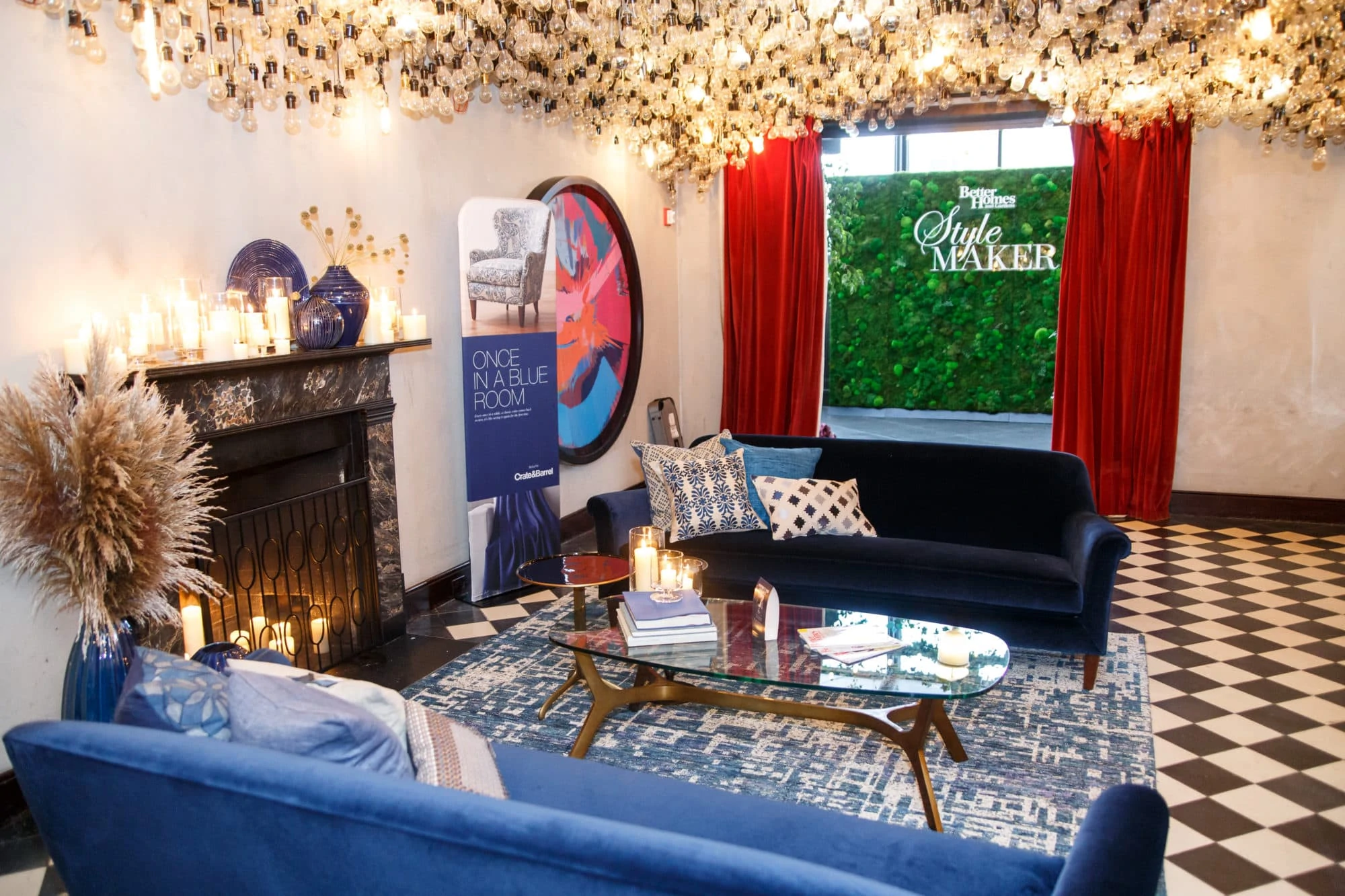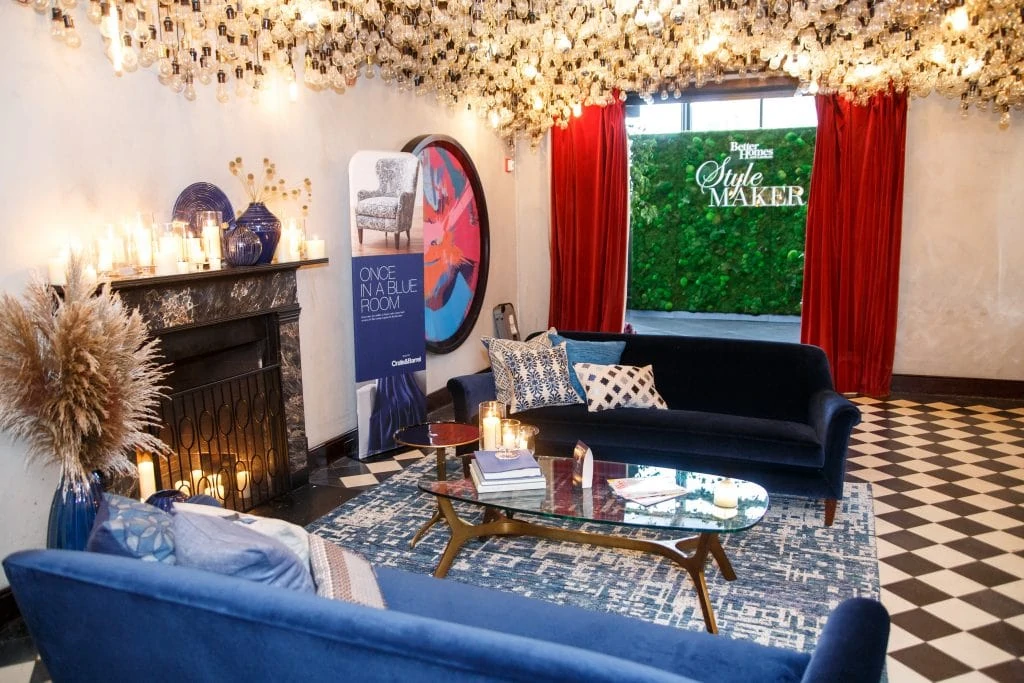 Beyond that was the living wall we used for photo ops. It was a total stunner! And, I totally wanted to steal those curtains off to the side.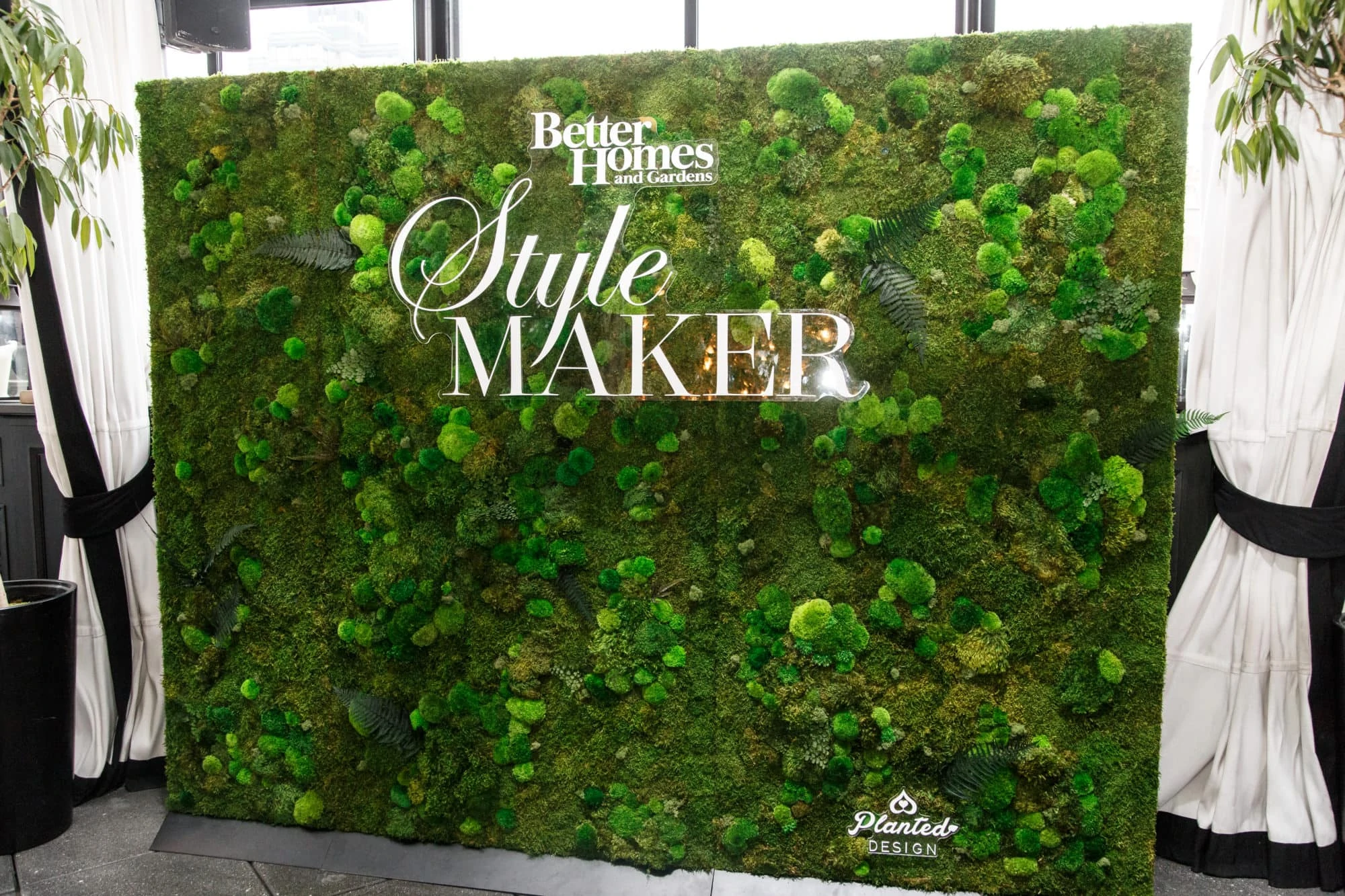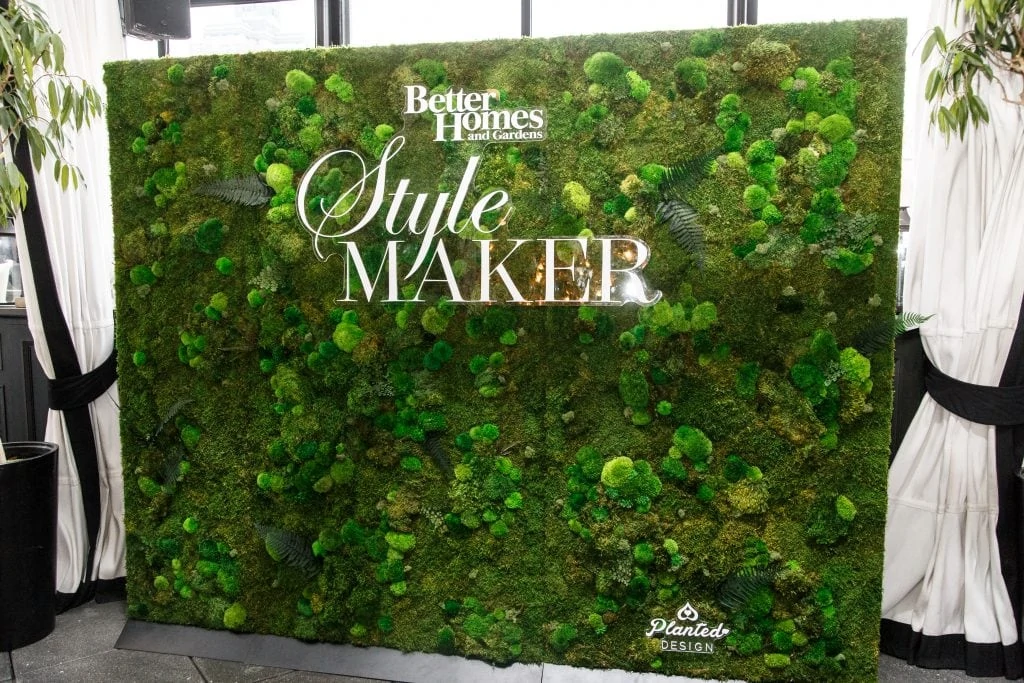 There were many opportunities to network throughout the event (always my favorite part)! We were able to chat with fellow bloggers along with the editors and other members of the BHG team.
It was pretty easy to find me in all of the professional photos. Not only do I think I was one of the tallest there, but I was wearing my bright red corduroy blazer like a beacon!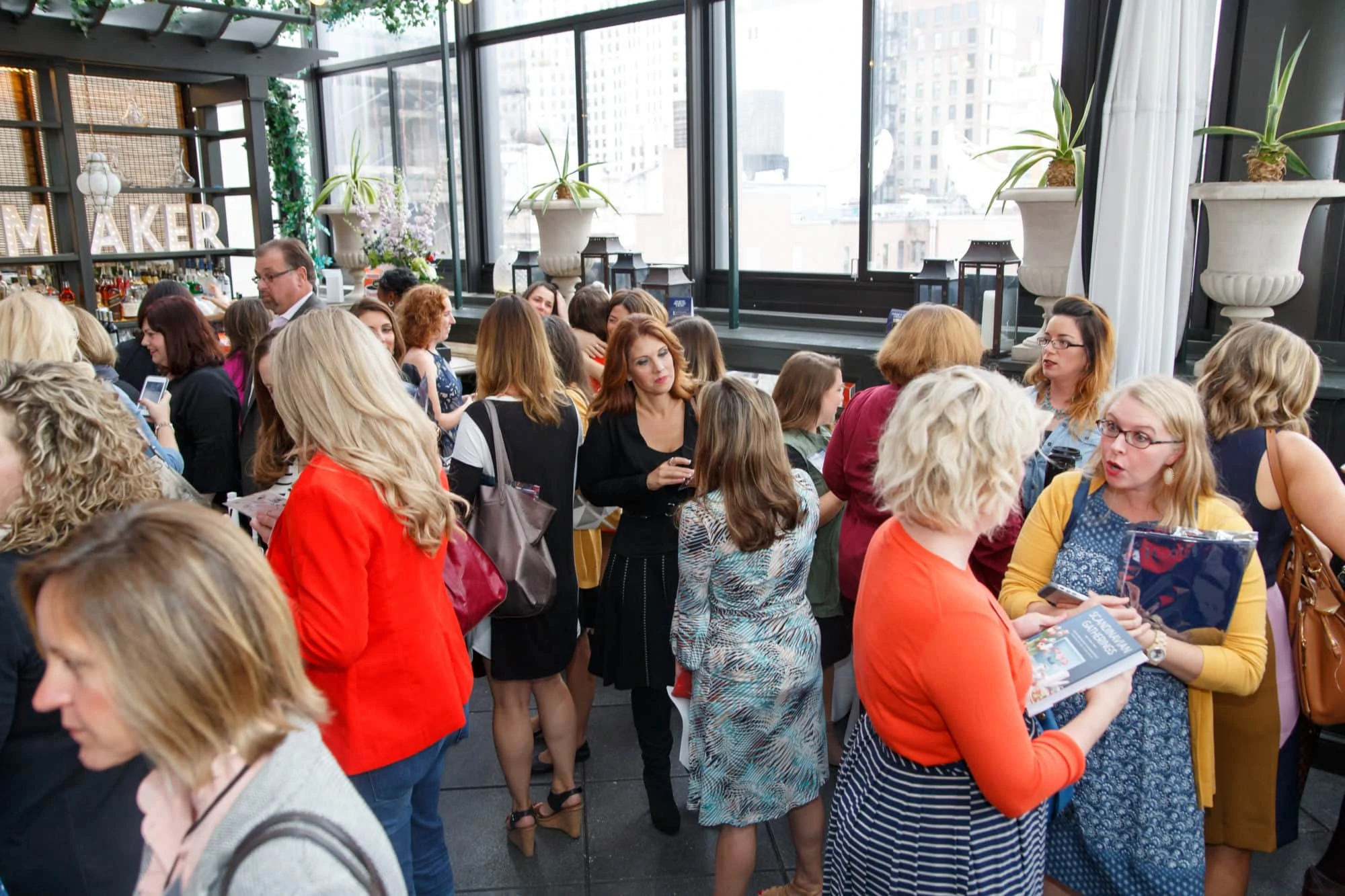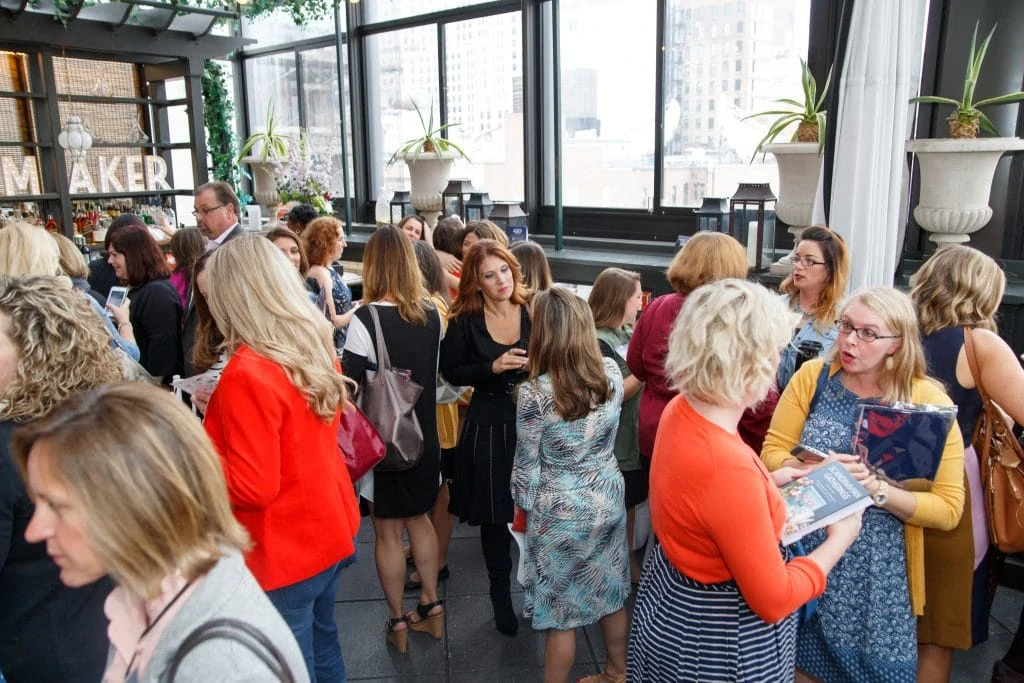 An intro to Stephen Orr, Editor-in-Chief.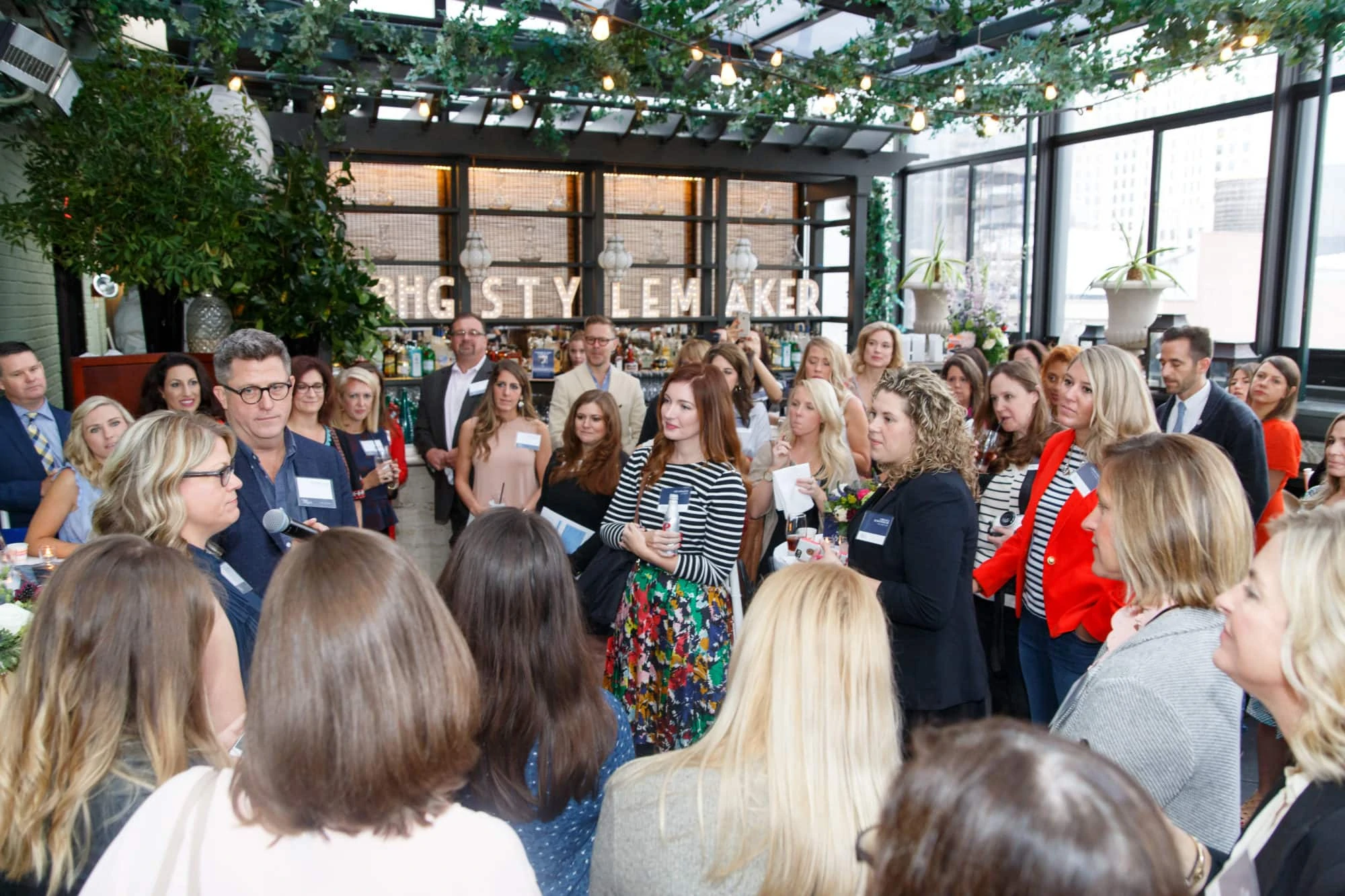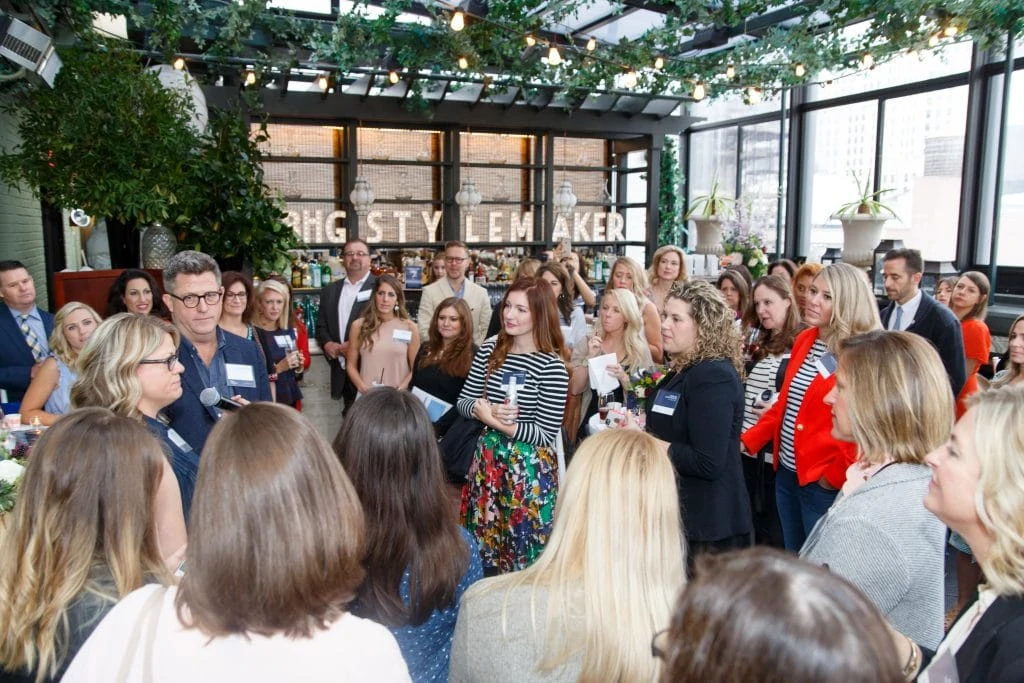 My friend Heather and I were twinning it all day. You can see us both below. We were rocking our J. Crew stripes and red corduroy (she was wearing the skirt that matched my blazer).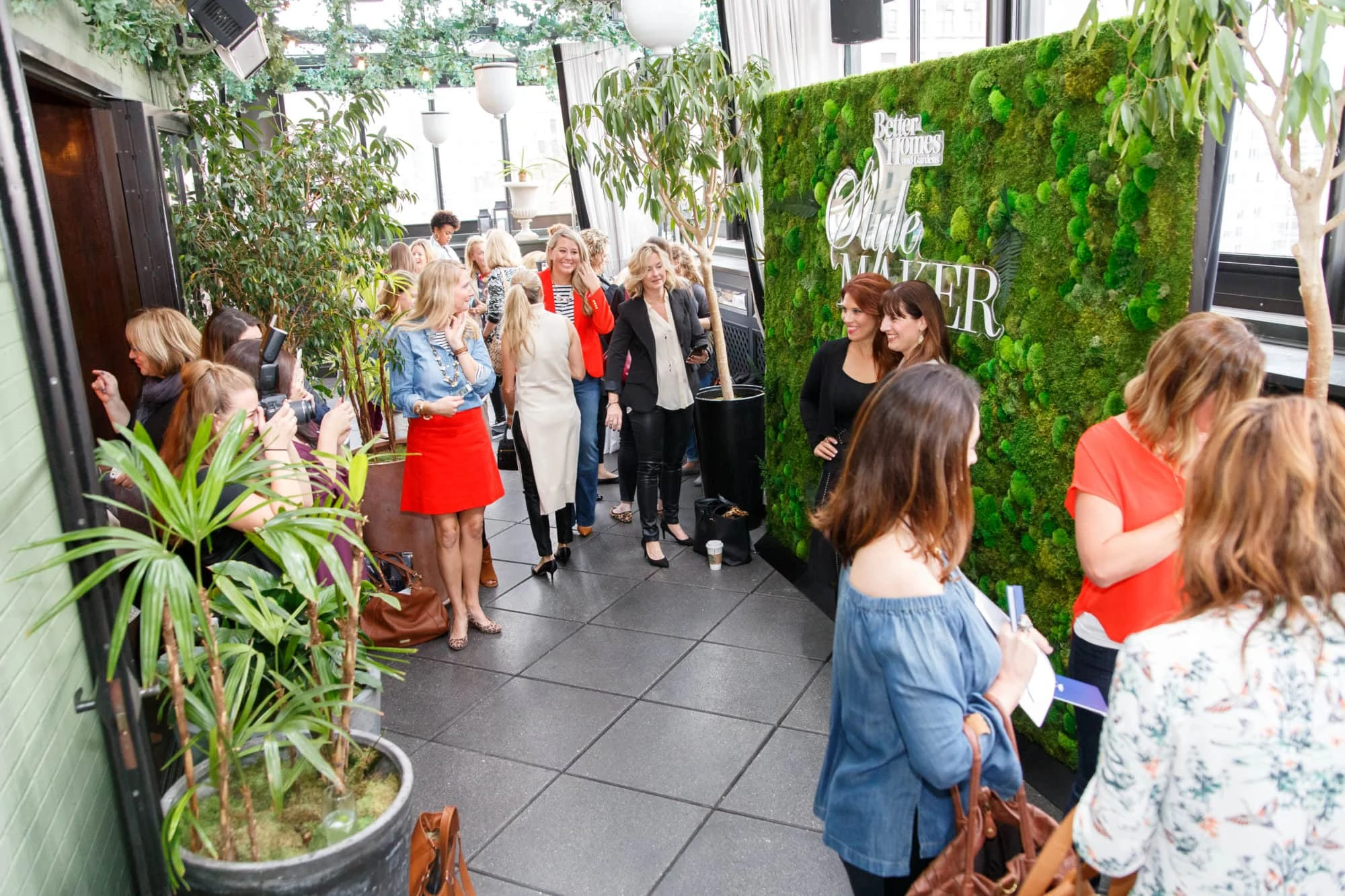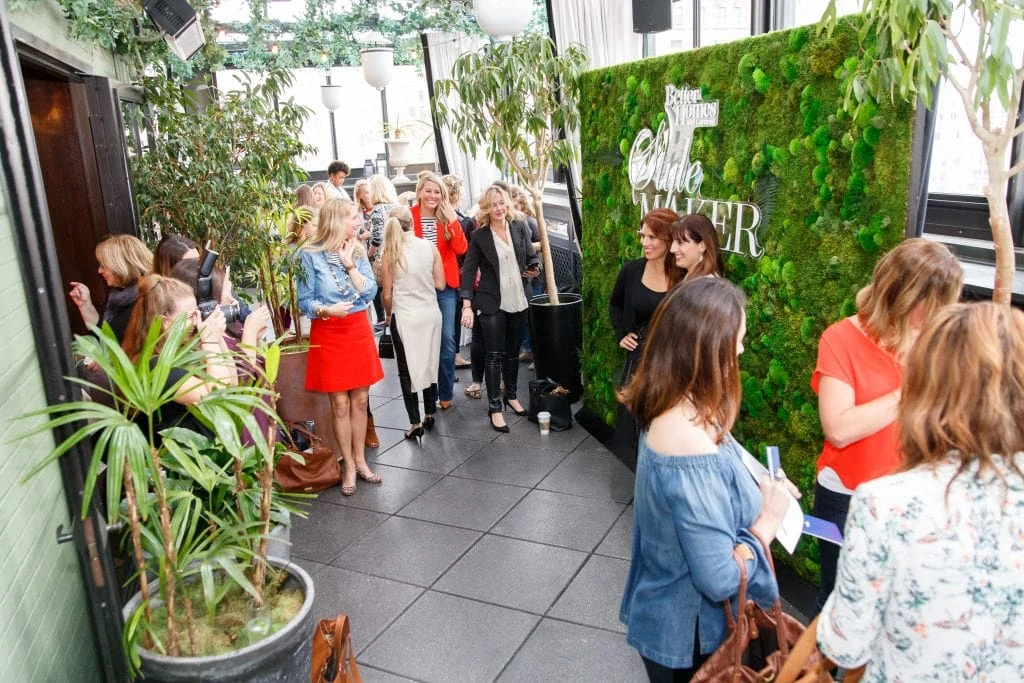 I would personally like to thank the photographer for capturing me in the first hour before I realized I hadn't taken the tissue paper off my gold buttons on my blazer. Yeah, that really happened. Oh, and Chelsea and I are modeling the actual size of the coffee cups we got for breakfast. We went back for a few refills 😉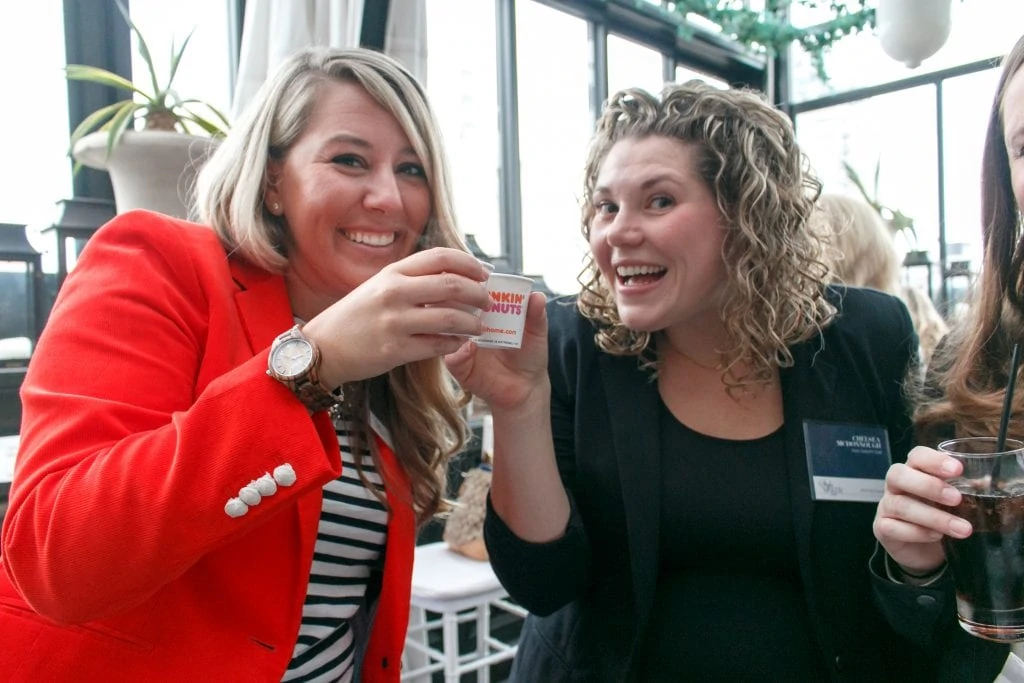 And here we are making Eddie Ross laugh with our demonstration. Or maybe he was laughing so hard because he saw the tissue paper on my buttons… Thanks to Heather for capturing this.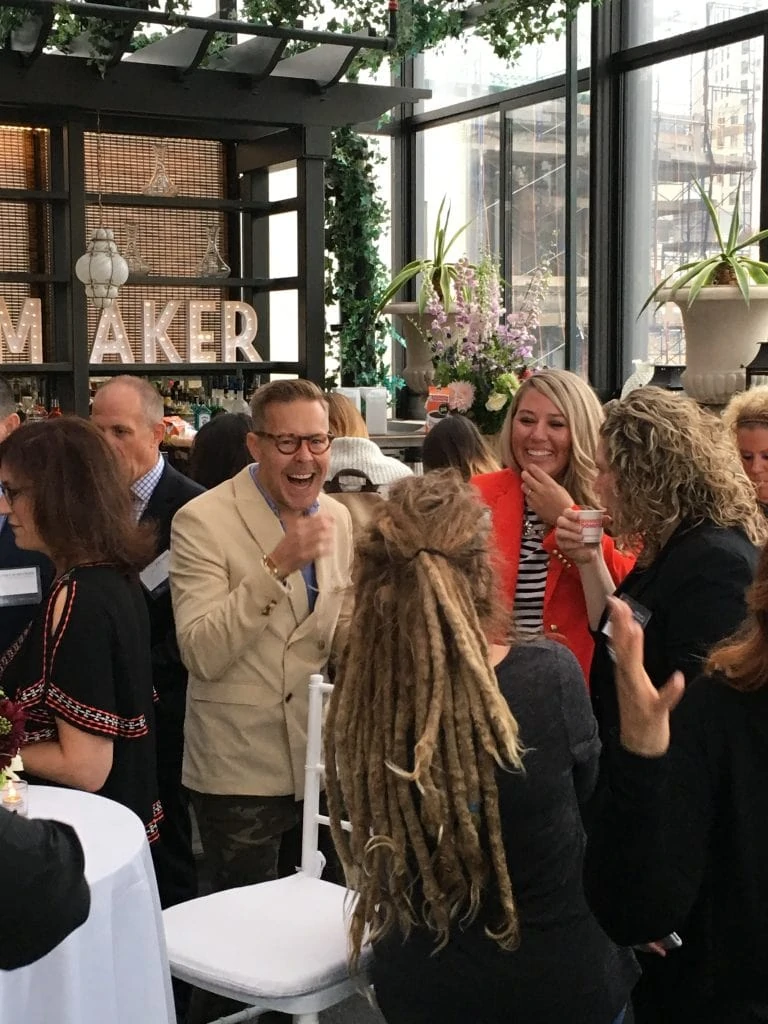 Throughout the day, mingled in with the networking opportunities, we listened to some creativity panels. Plus there was lots of yummy food and things to drink. And I'm sure you'd expect nothing less from BHG, but it was all styled and displayed to perfection.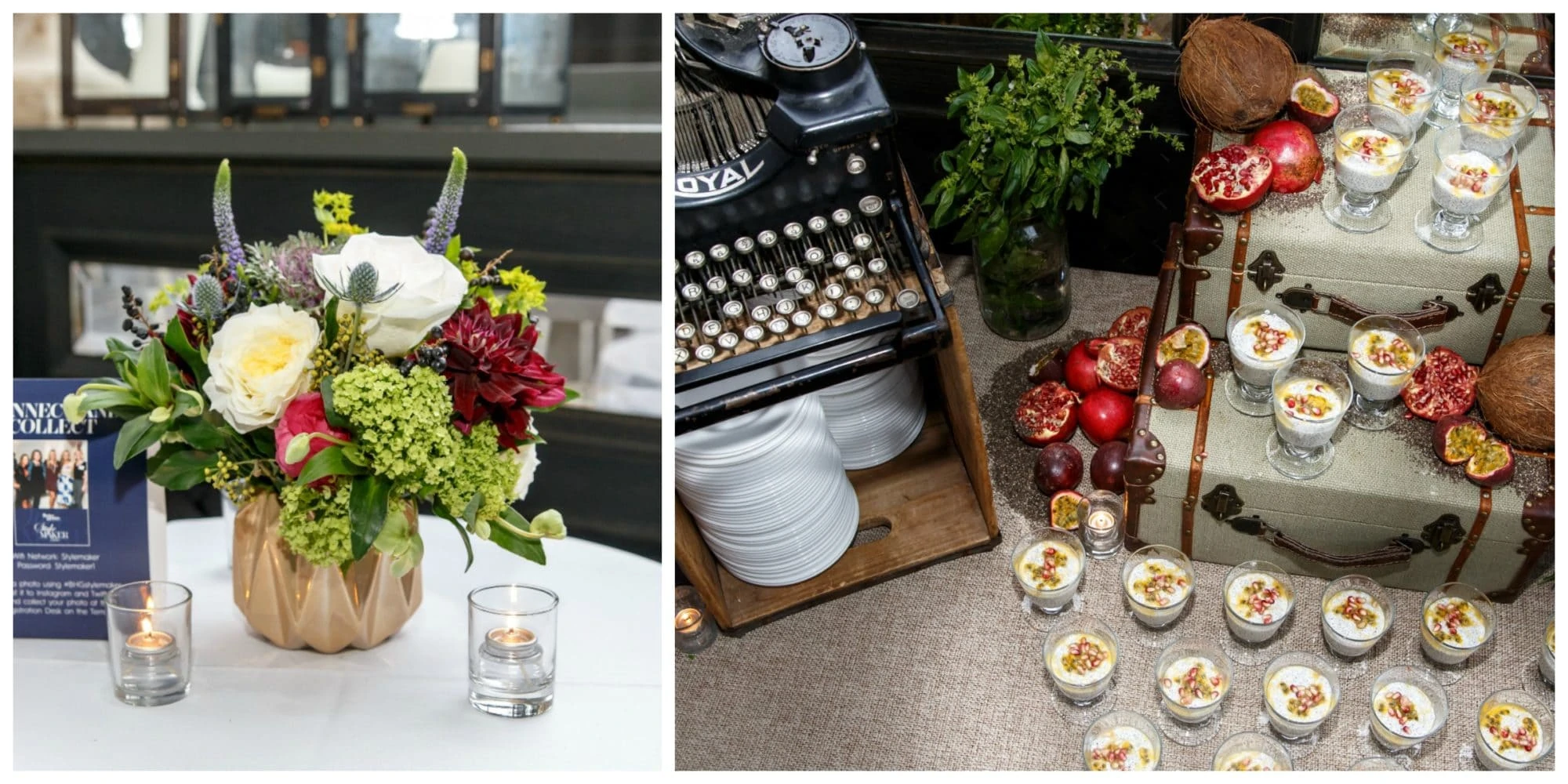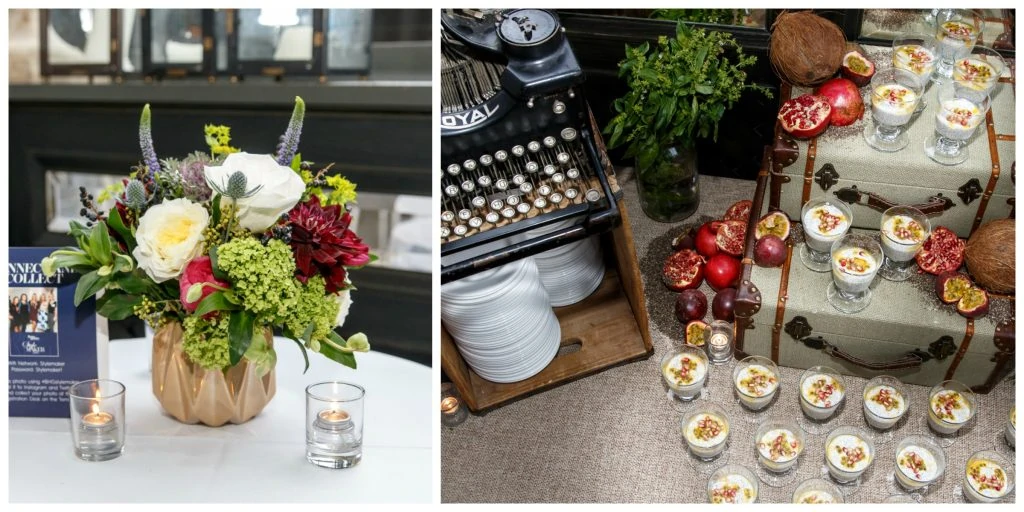 Our first keynote speaker was Grace Bonney of Design*Sponge. It was so interesting to get a leader in the blogging world's perspective.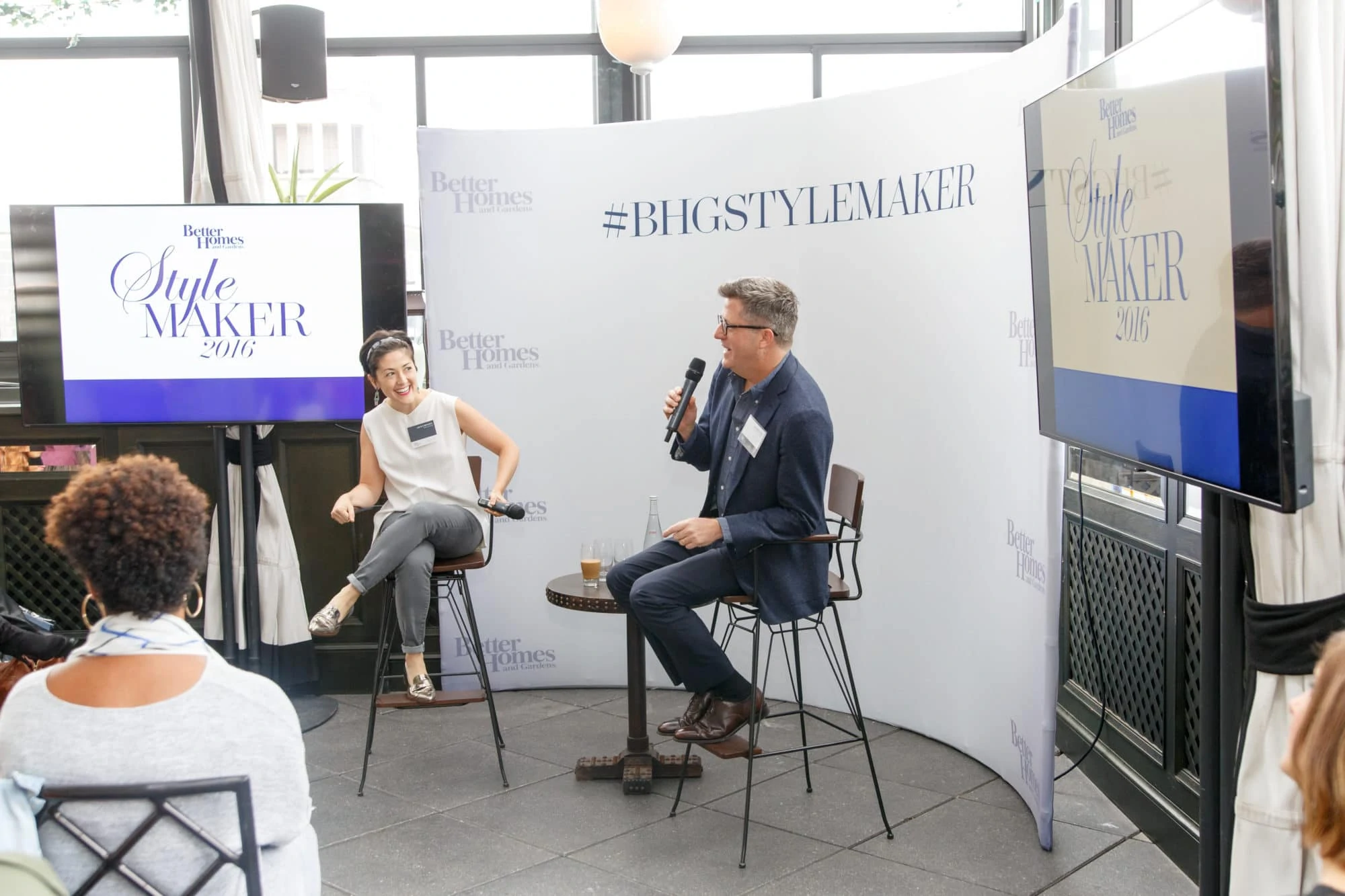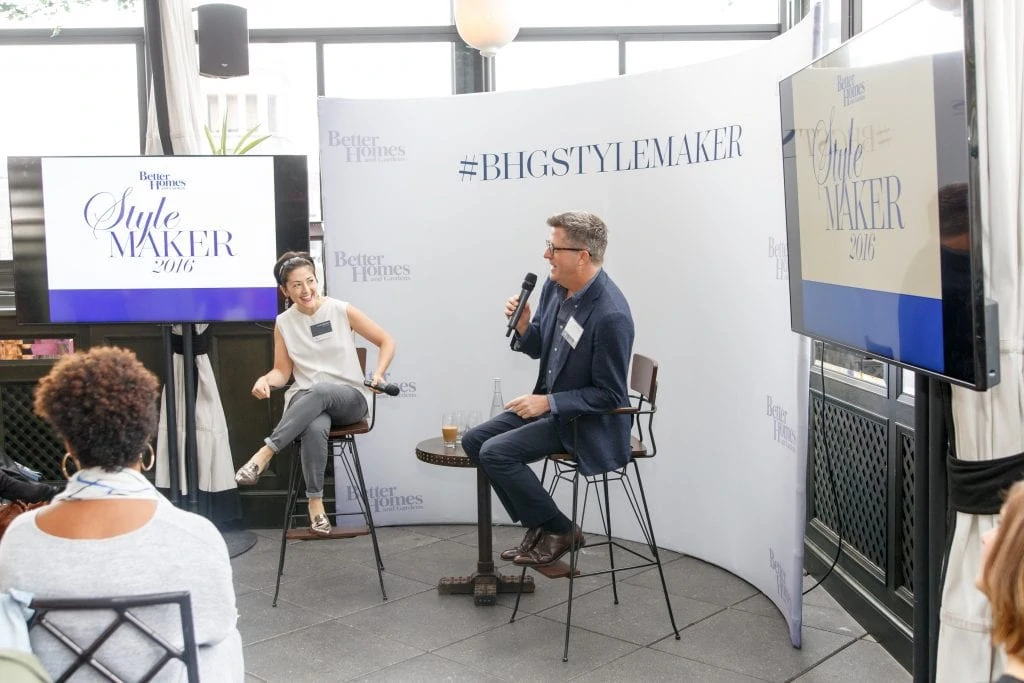 We also were able to attend two breakout sessions.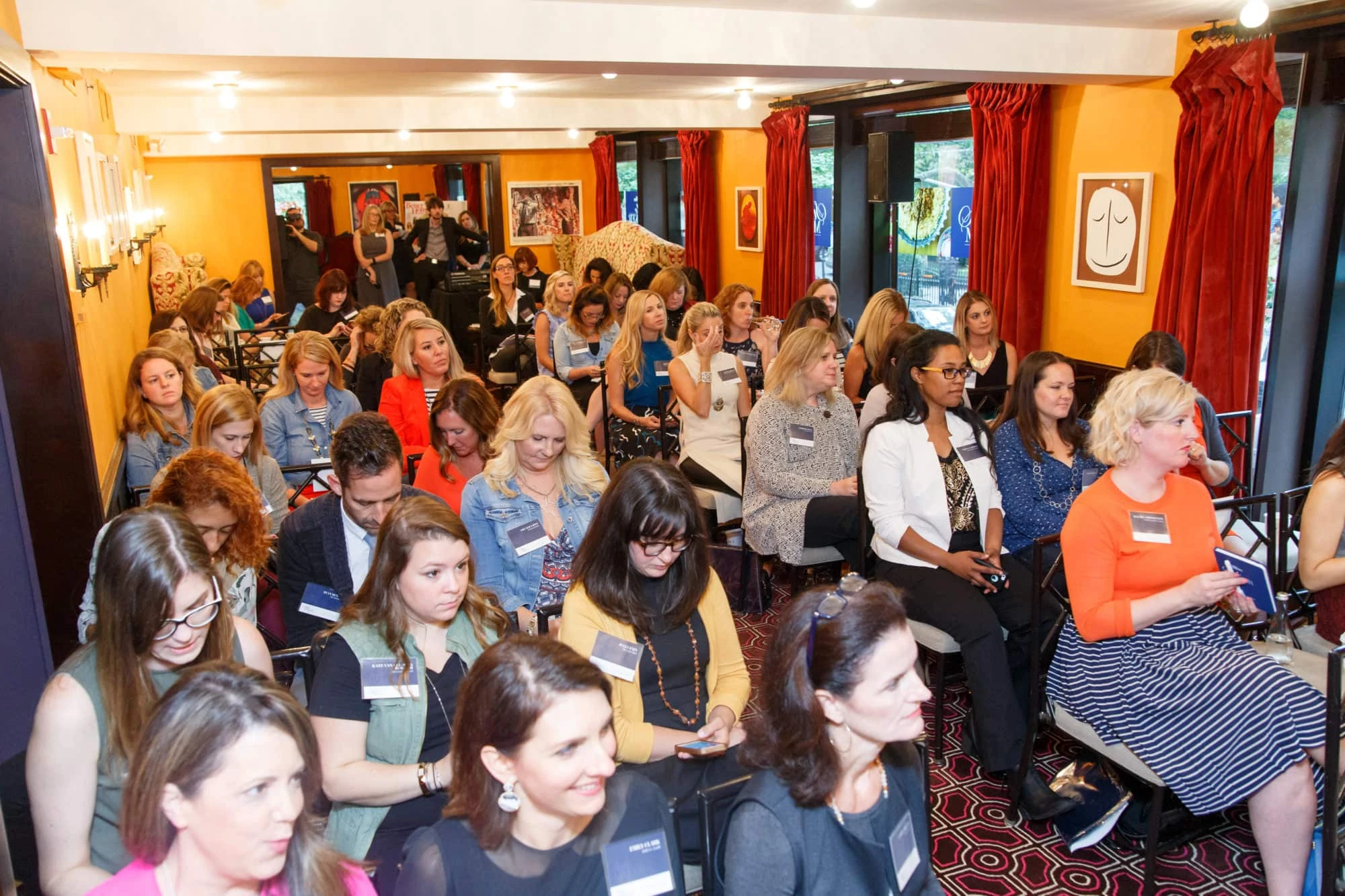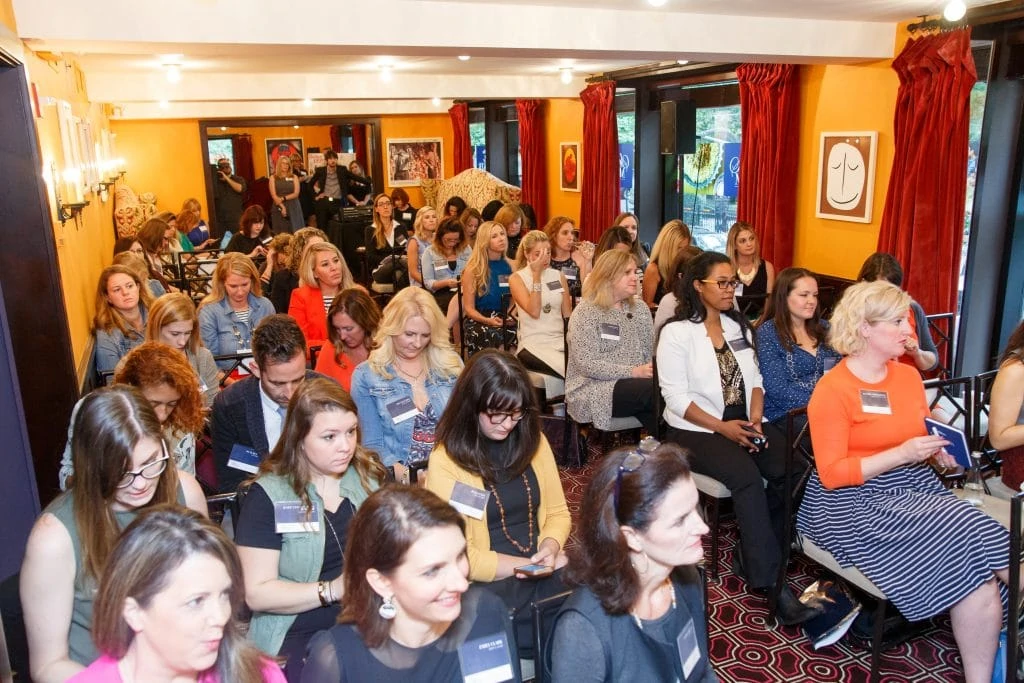 The closing keynote speaker was Padma Lakshmi from Top Chef.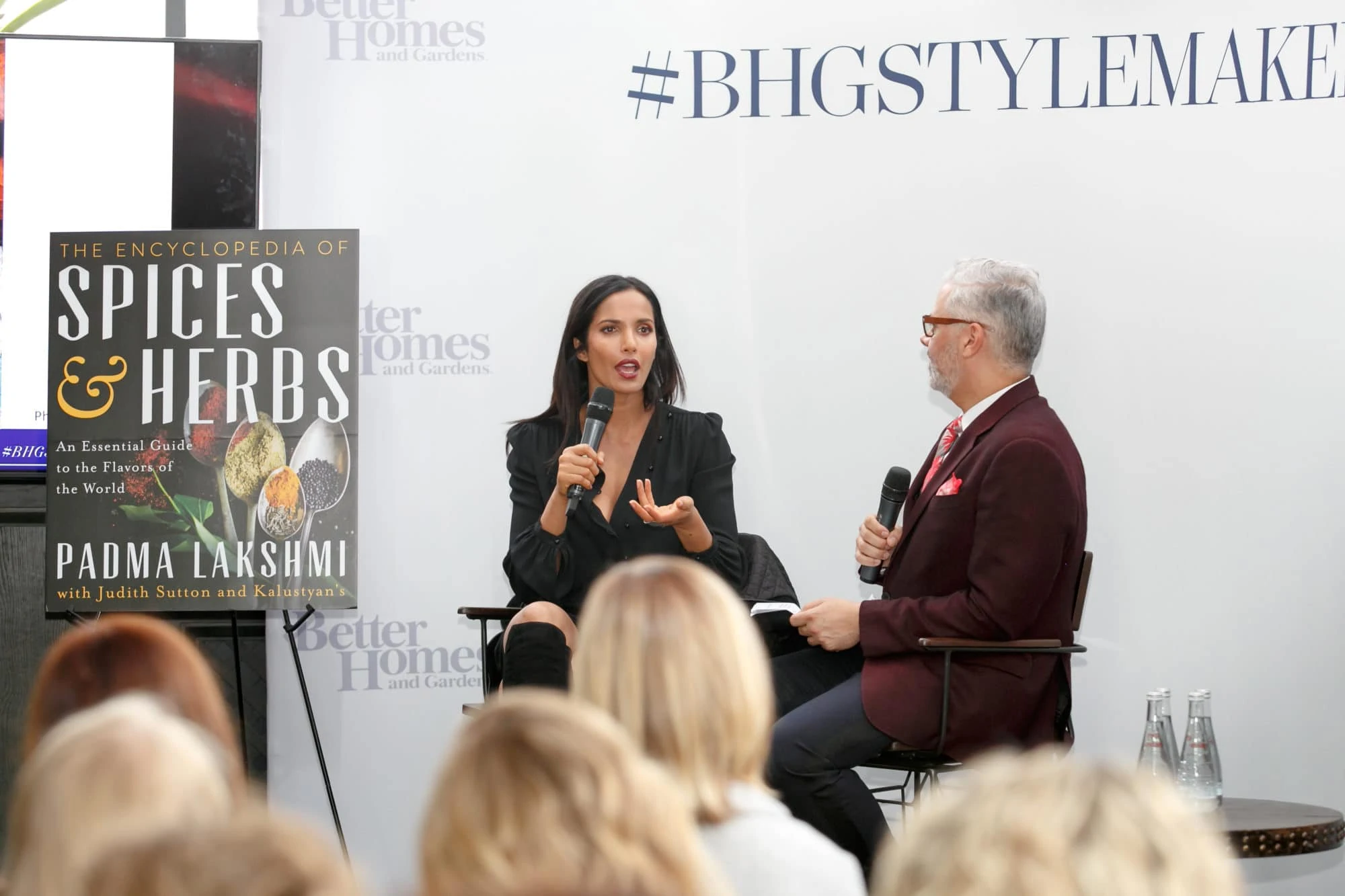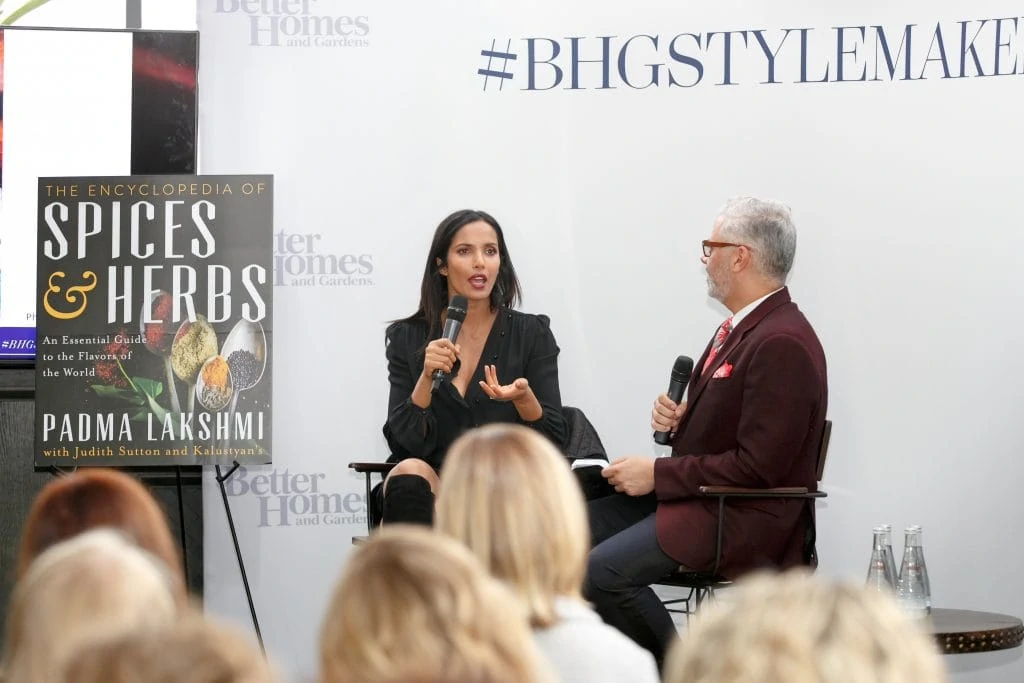 That evening we had a cocktail party. I decided to wear this black dress with black tights. It's super comfy, and the material reminds me of a scuba suit. Weird analogy, I know, but I love that it can easily be dressed up or down.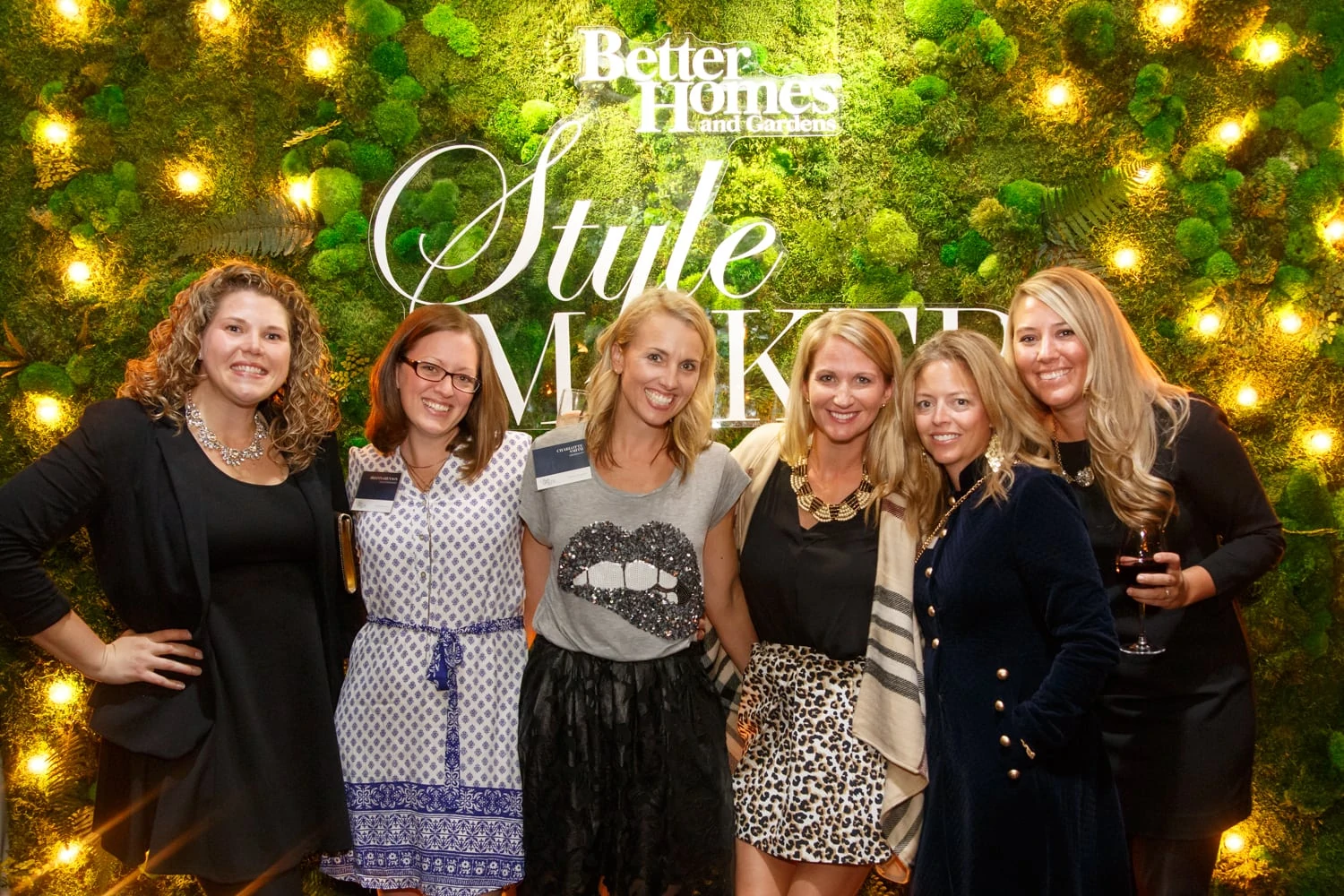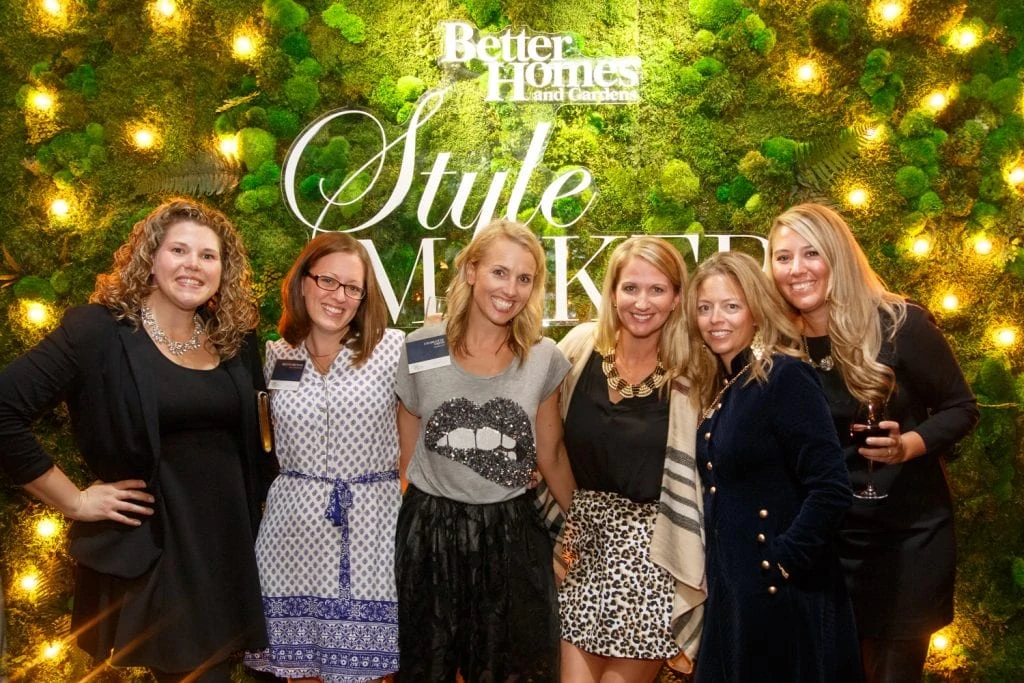 Chelsea | Jillian | Charlotte | Heather | Heather | Me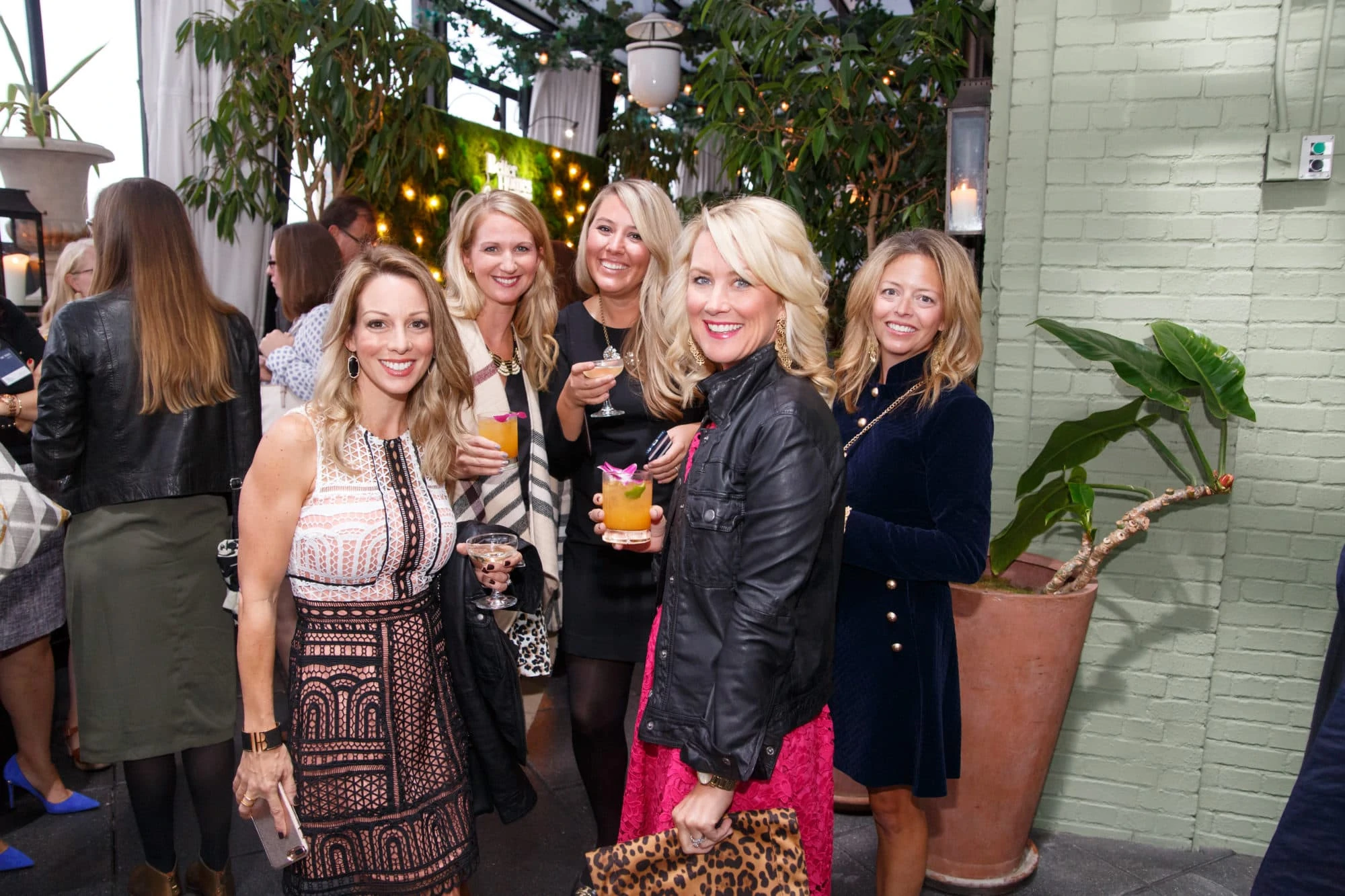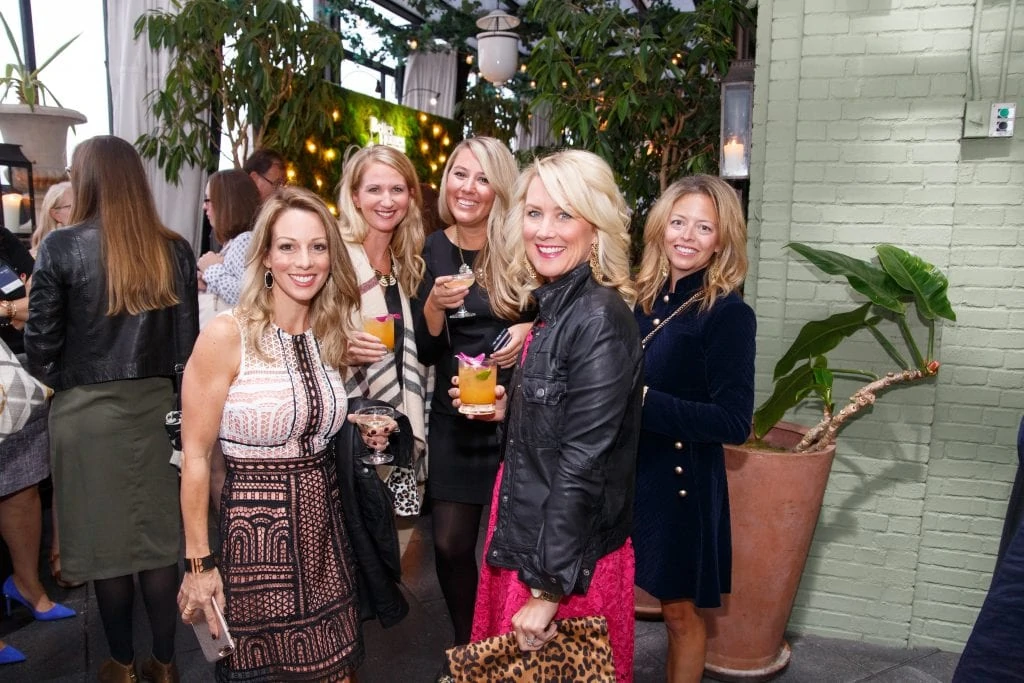 Megan | Heather | Me | Cassie | Heather
Padma talked to us for a few minutes before we were able to get our pictures taken with her.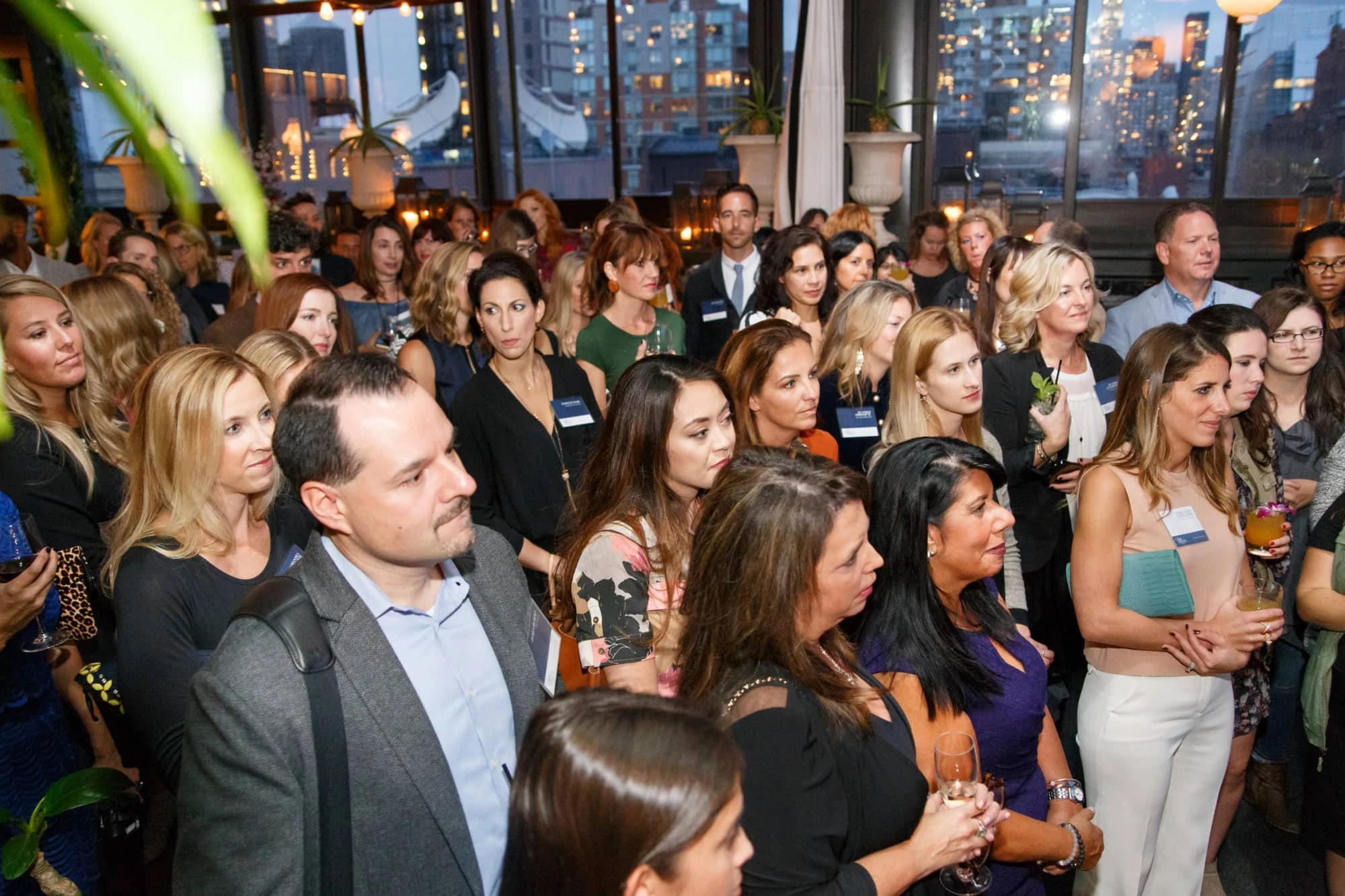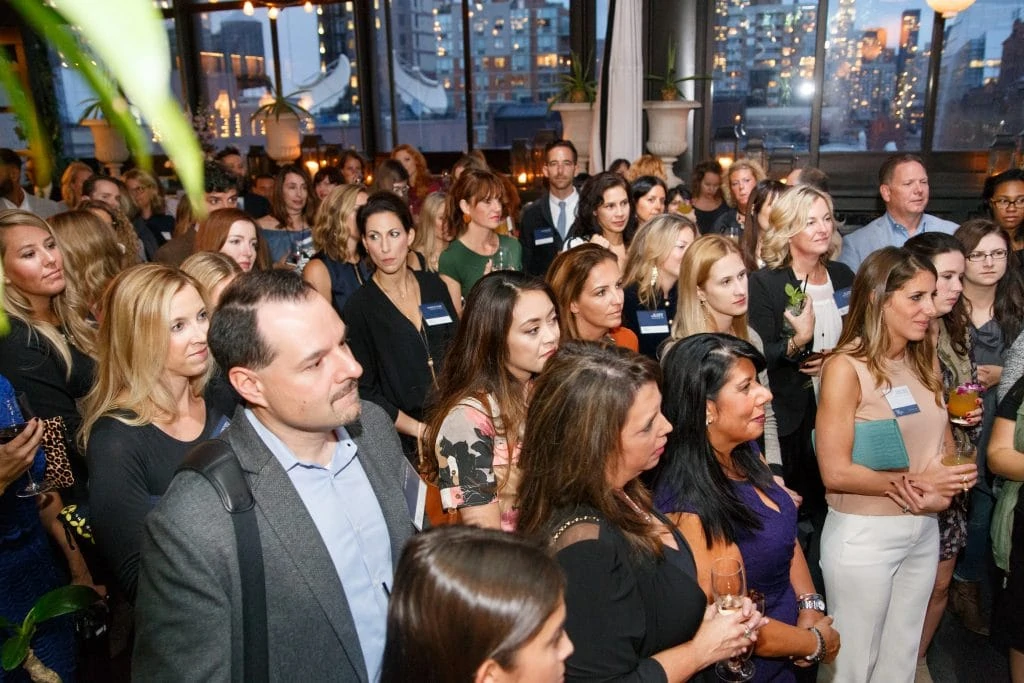 Not only is she crazy talented, but she's a total stunner.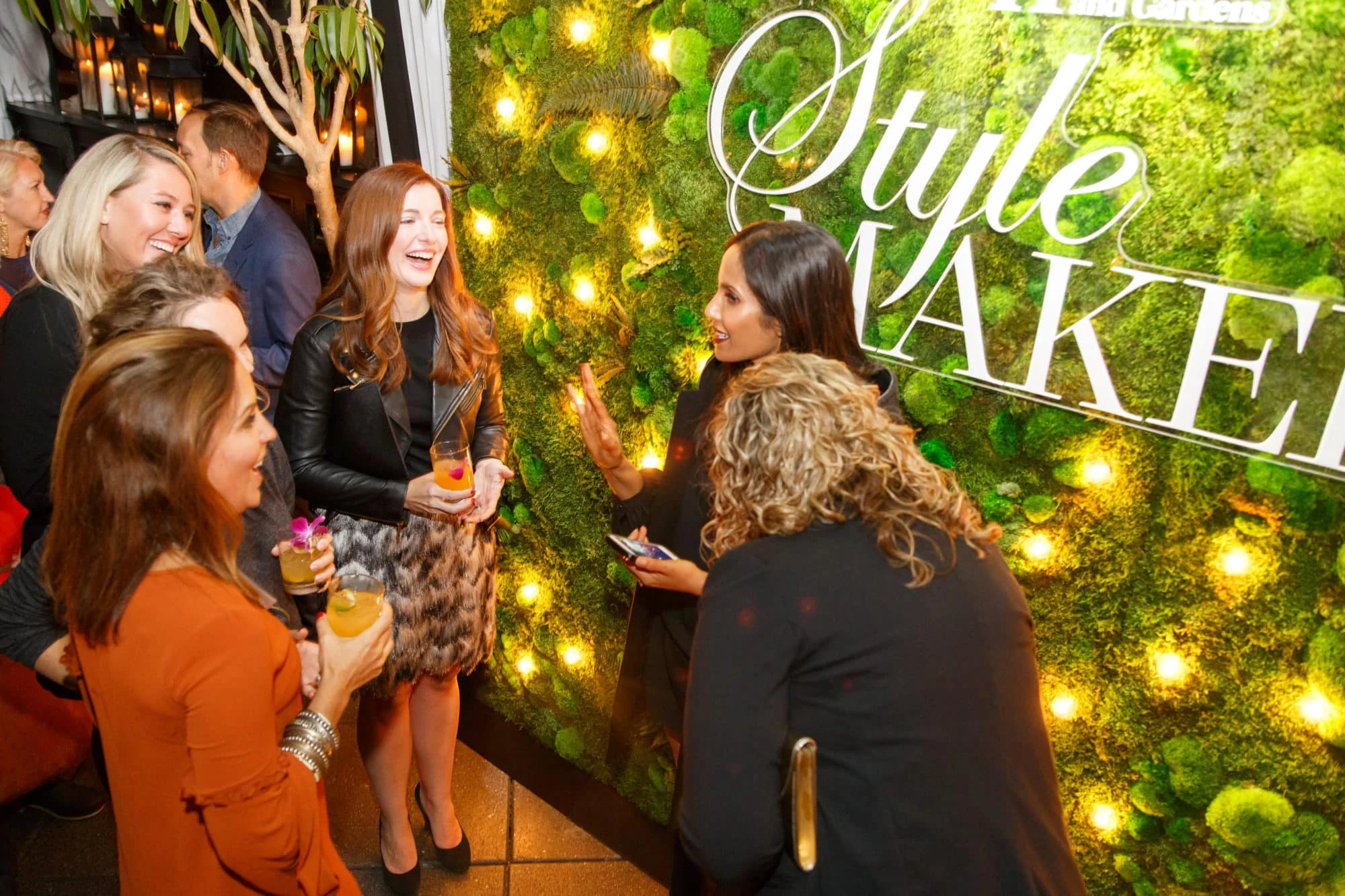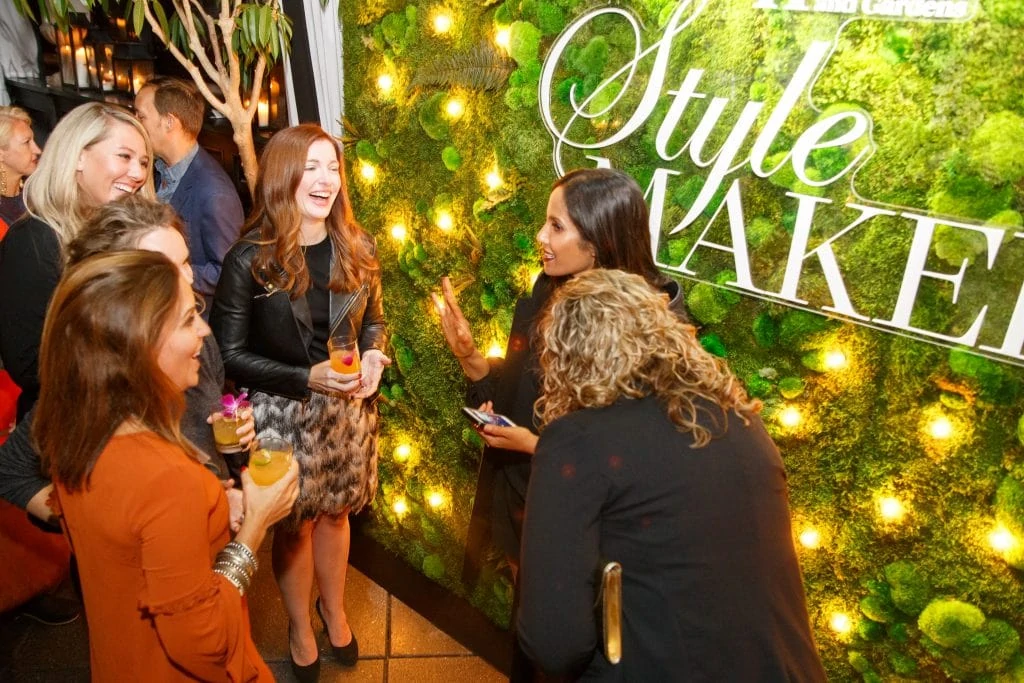 I look like such a dorky fangirl in this picture.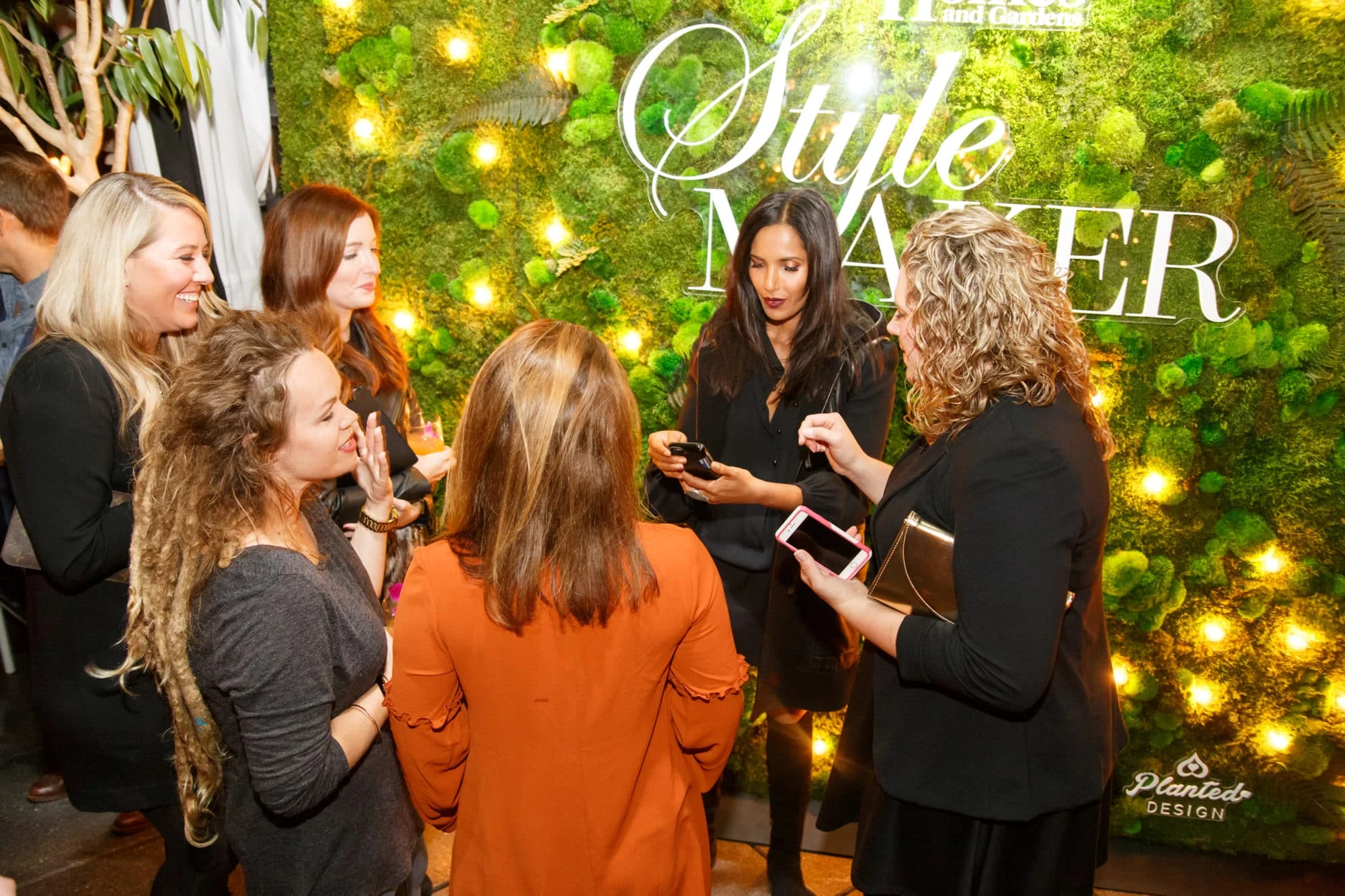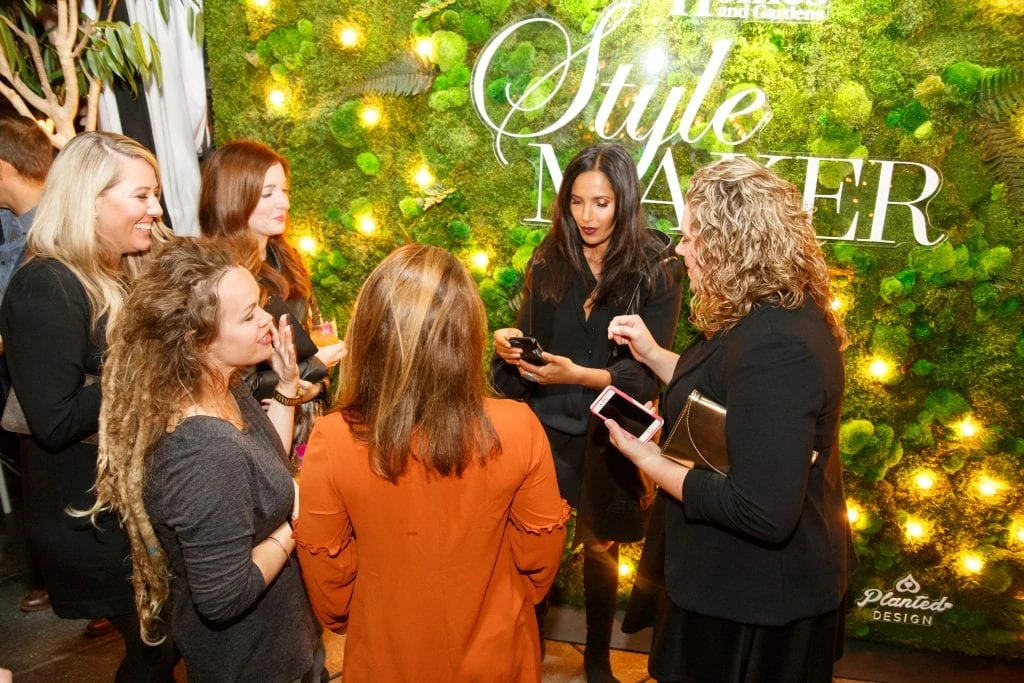 My paparazzi, Chelsea, being goofy so I gave her this award winning shot of me.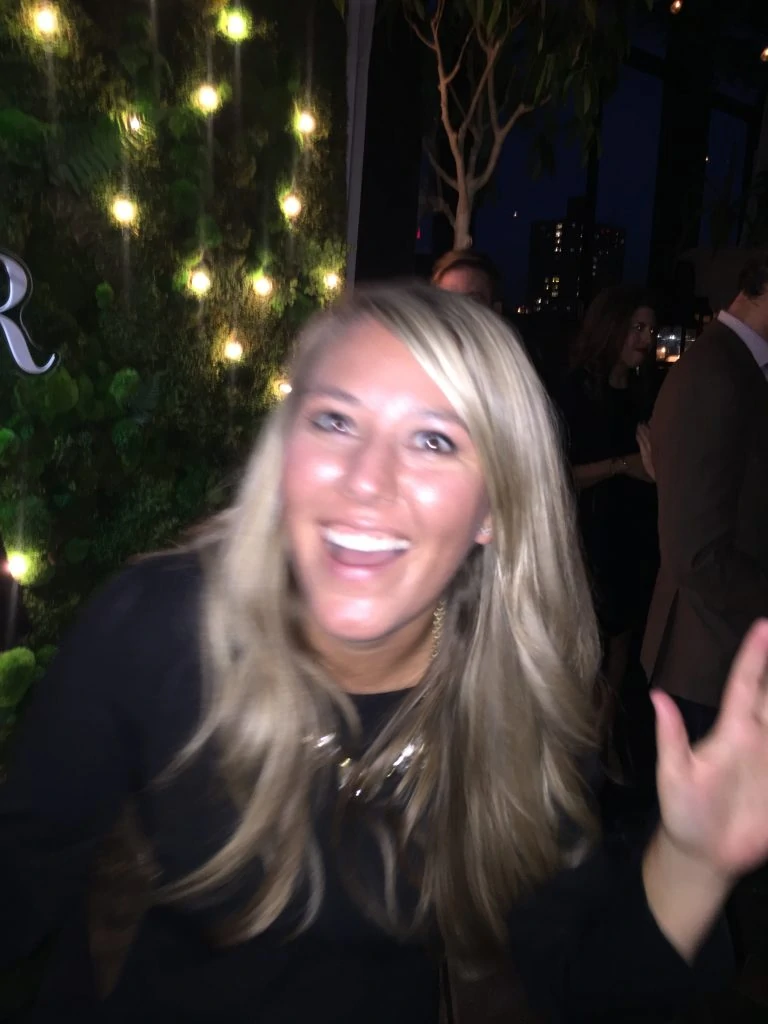 Love these girls and all the laughs we always share.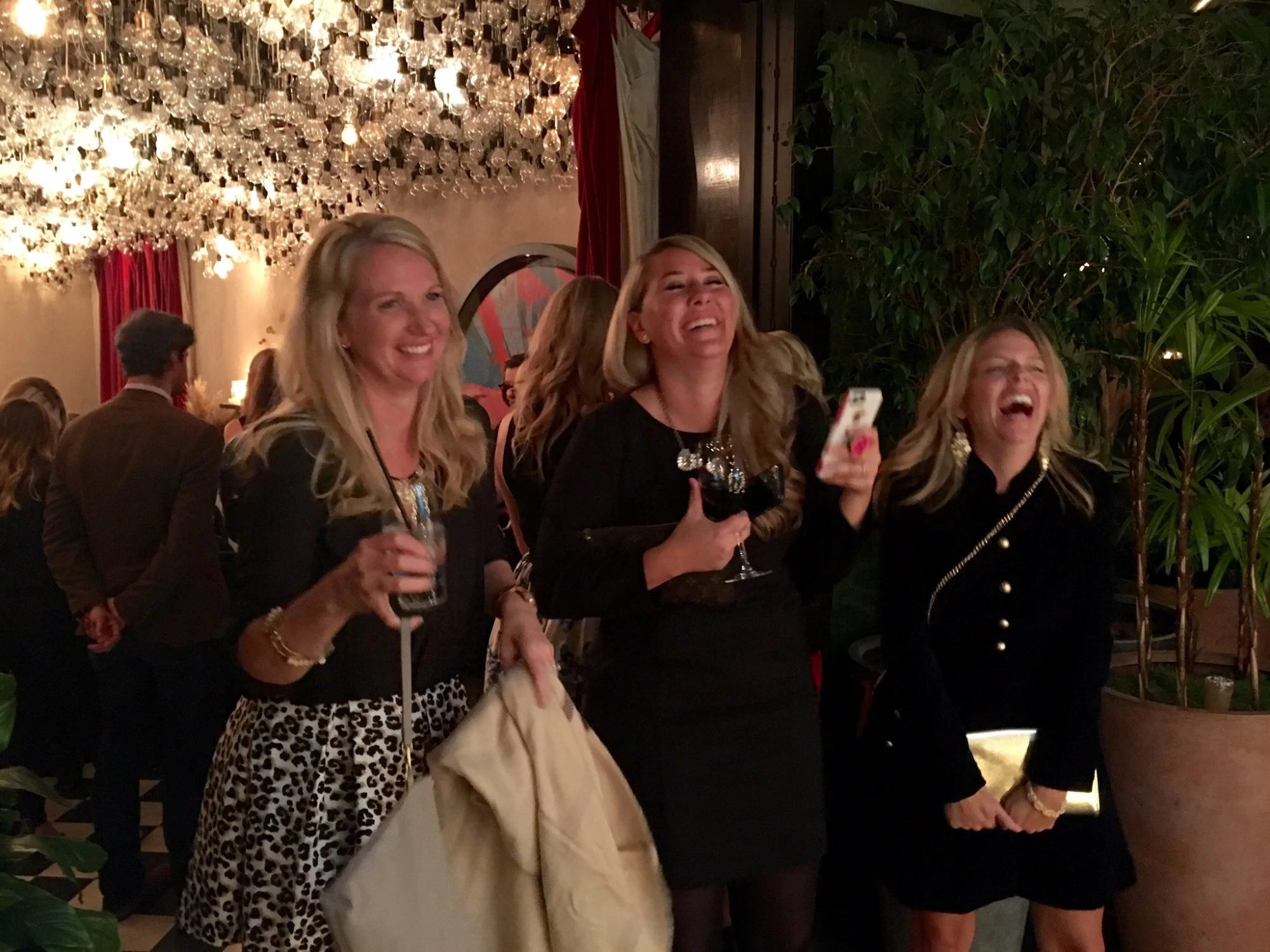 The following morning, Crate & Barrel hosted us for brunch at their flagship store. It was a a great end to the event. We were able to learn more about the styling process, eat, drink and wander the store before they opened it to the public.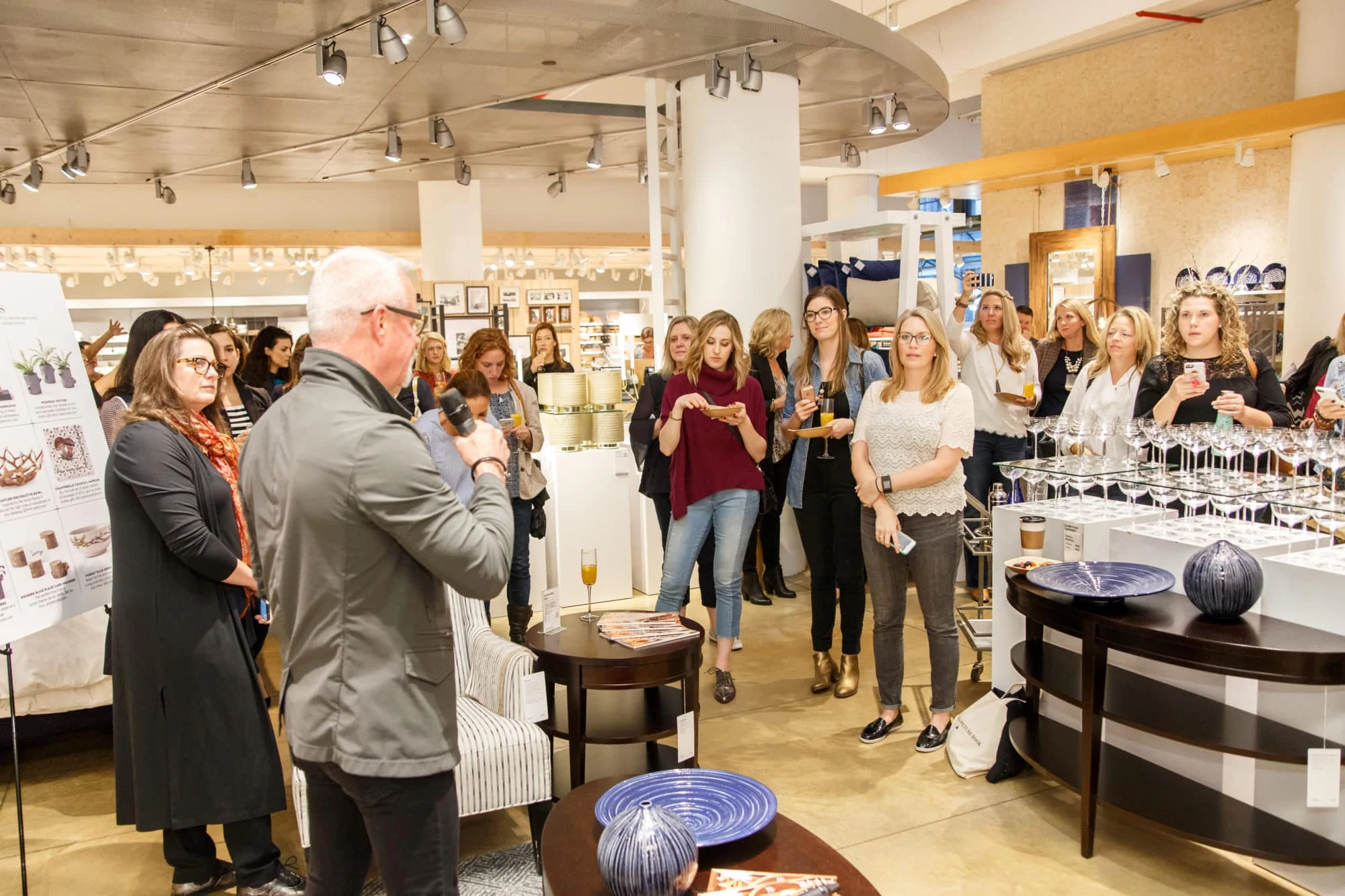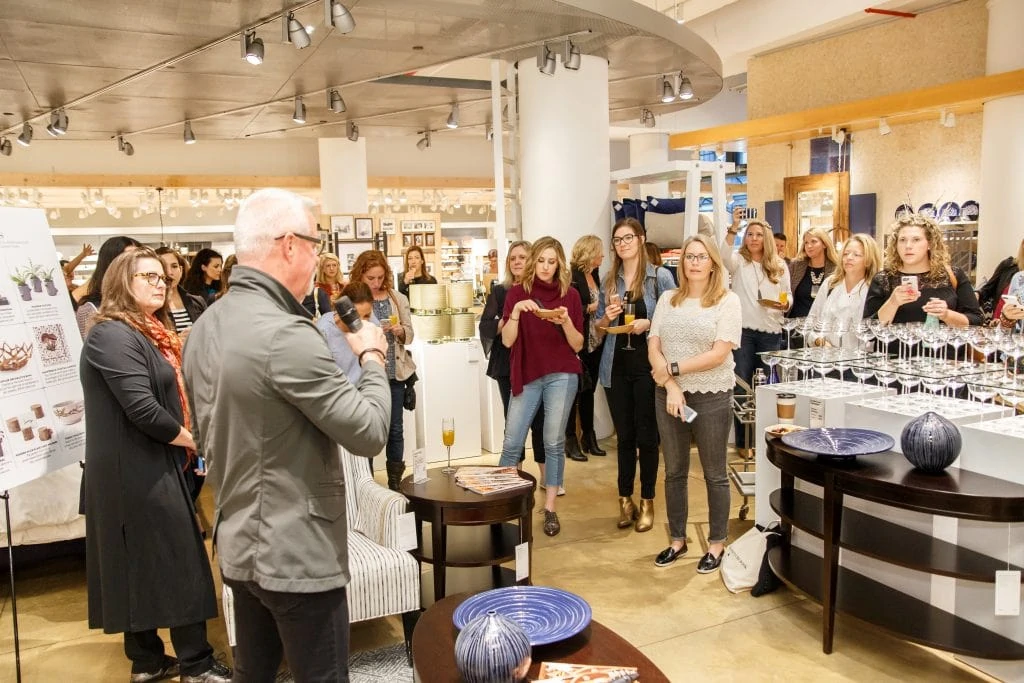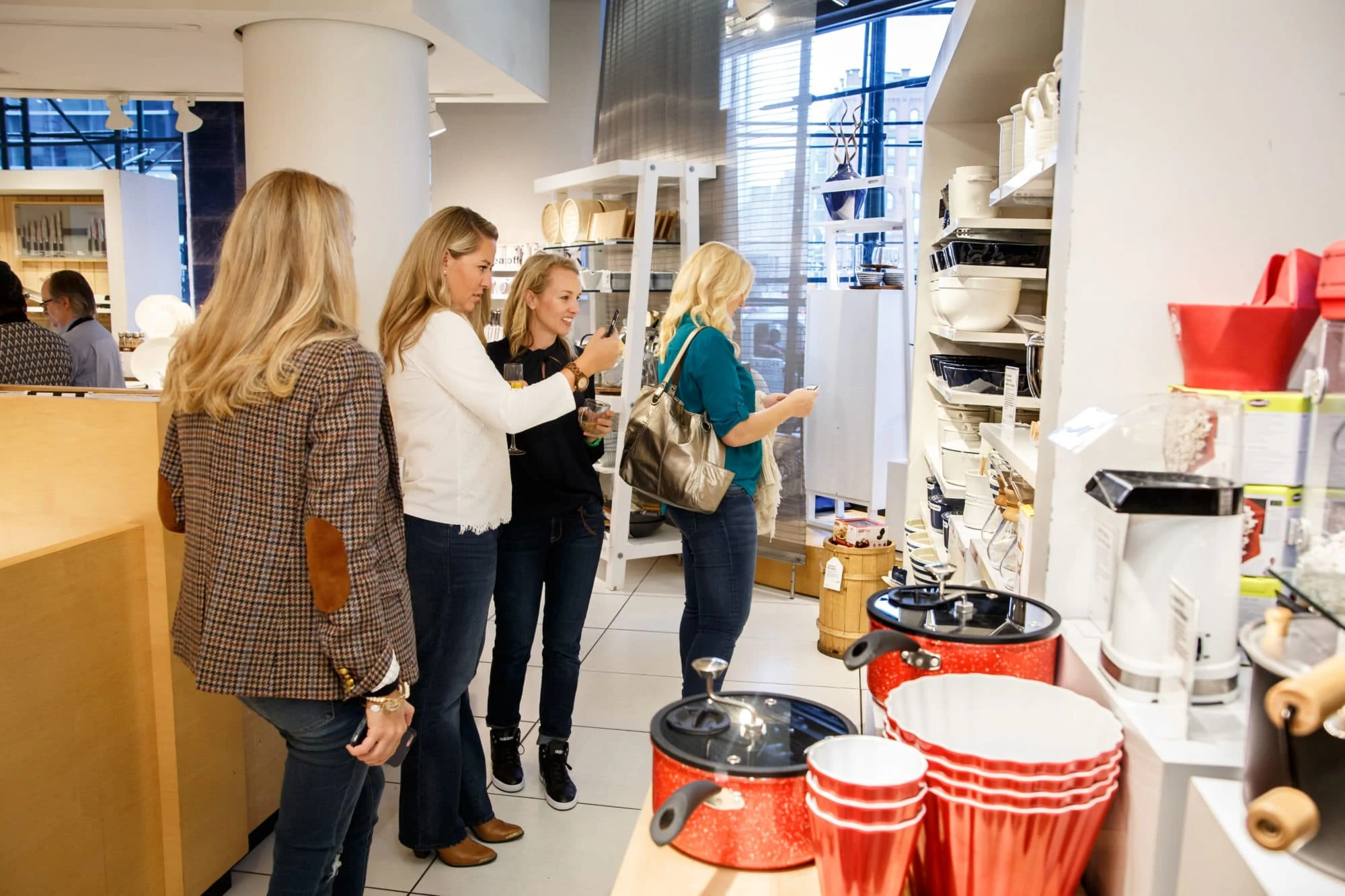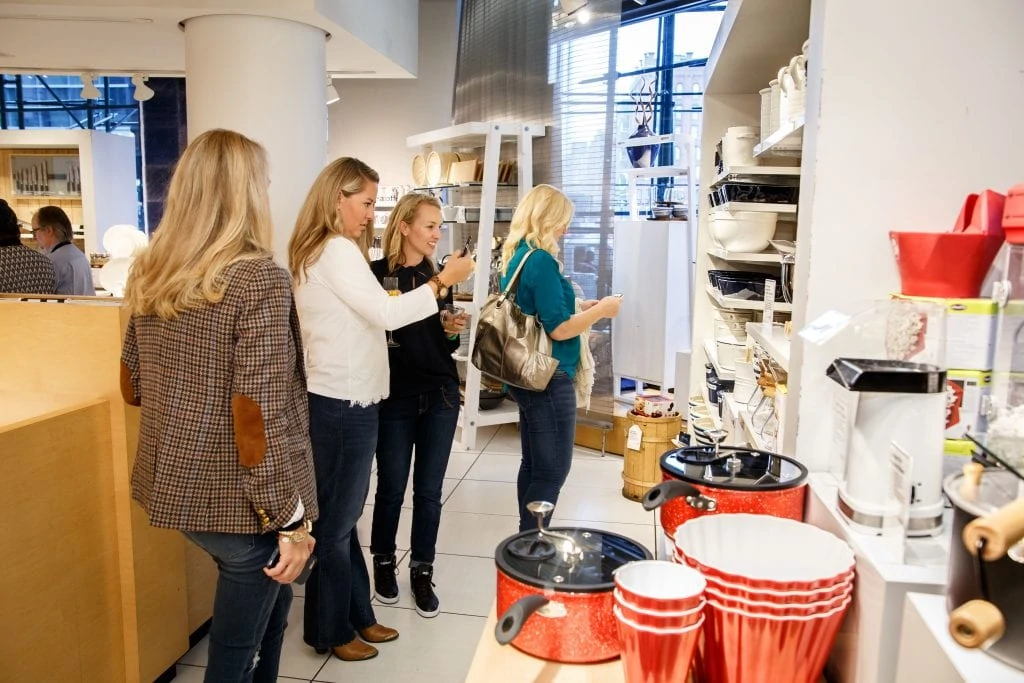 This was such an amazing opportunity, and I want to thank Better Homes & Gardens for honoring me with an invite. I had such a great time and it is always a blessing to be surrounded by so many creative and inspiring people!
If you would like to follow along on more of my home decor, DIY, lifestyle, travel and other posts, I'd love to have you follow me on any of the following:
Pinterest / Instagram / Facebook / Twitter / Bloglovin' / Google
disclosure: some affiliate links used