My weekend started a little early so I was able to pack in a lot of excitement and work!
Thursday, I left work around lunchtime for a blogger preview party for The Container Store opening in Omaha! So excited they're finally here in town. We were treated to lunch, a brief presentation, and a private tour of the new store. We couldn't shop yet because the store wasn't officially open until Saturday, but it was fun to browse all the fun items they carry!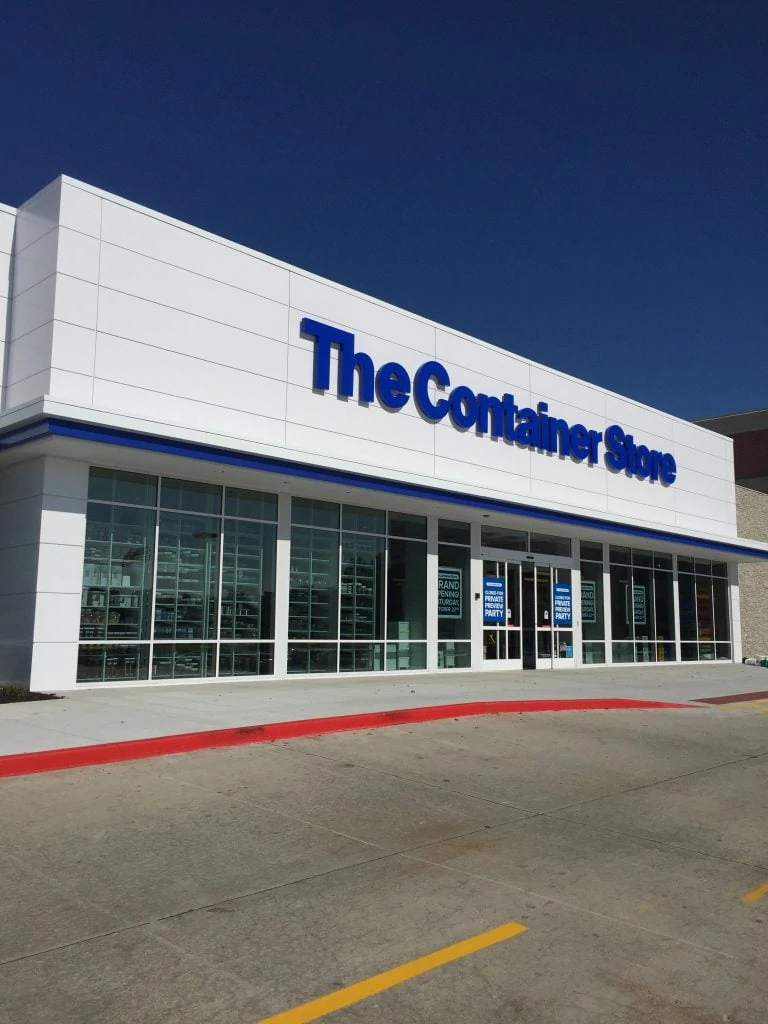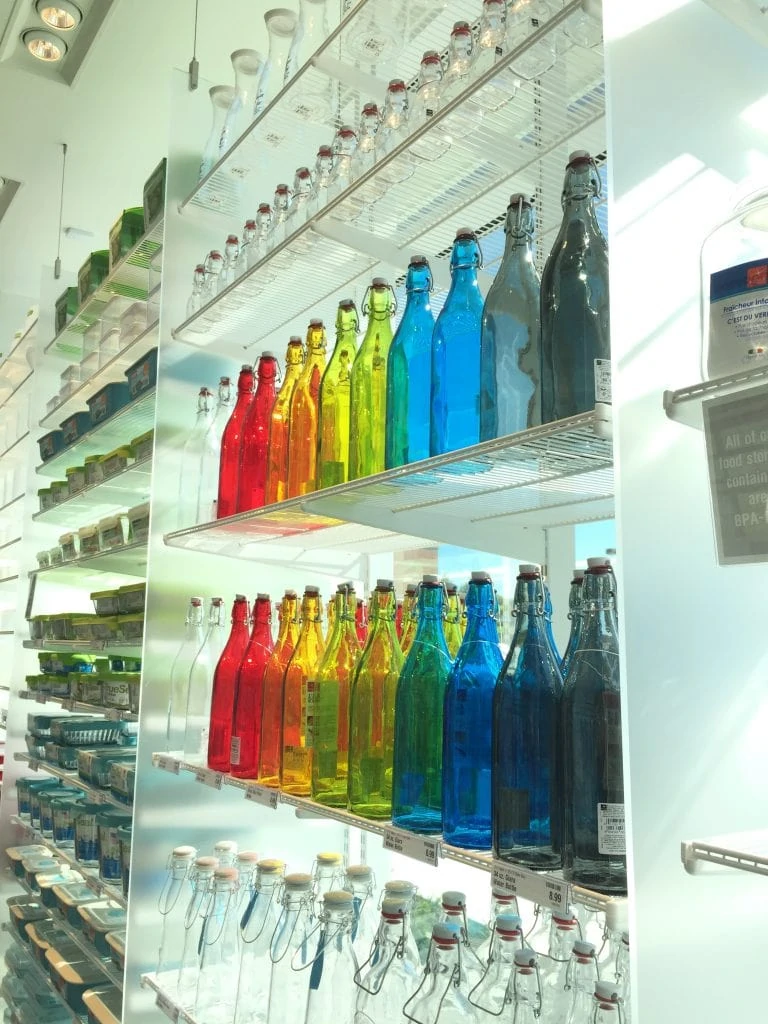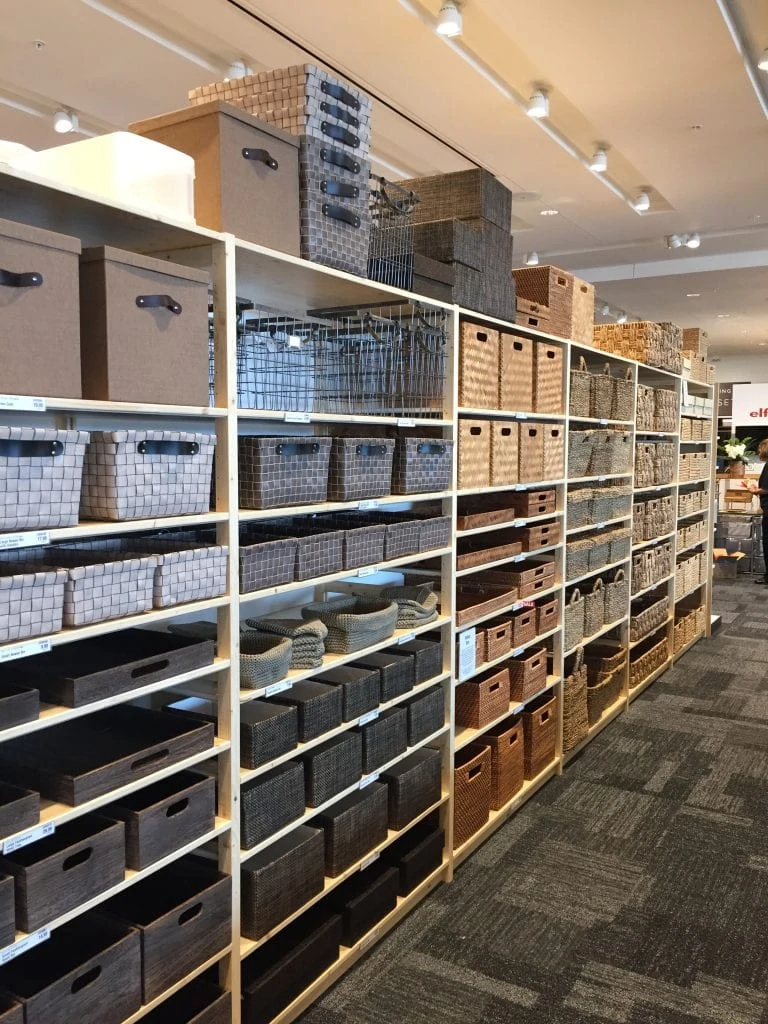 This is typical of most blogging events I go to. While the bloggers are all trying to get 'the shot', I'm the one in the back getting the shot of the bloggers trying to get said shot 😉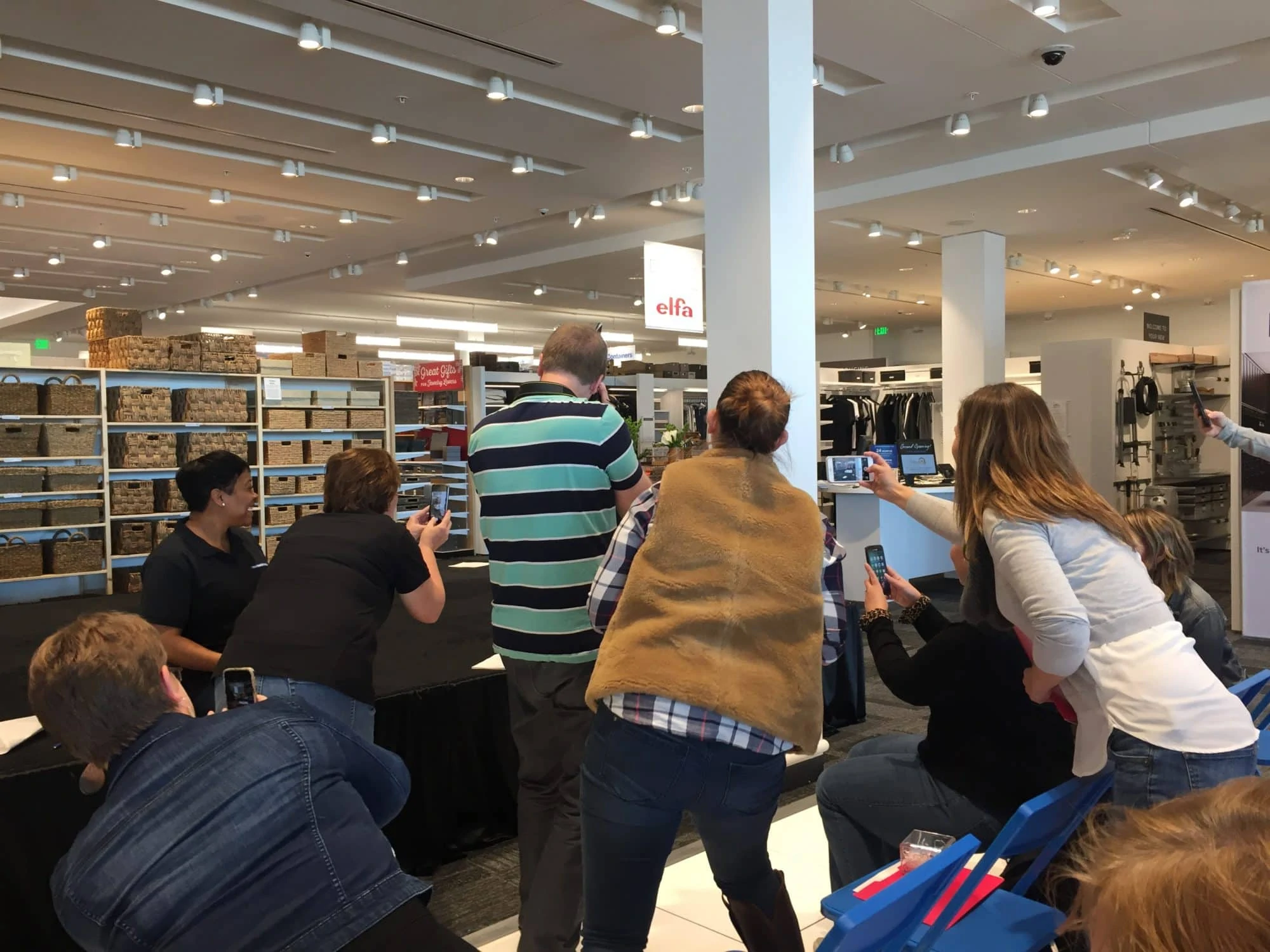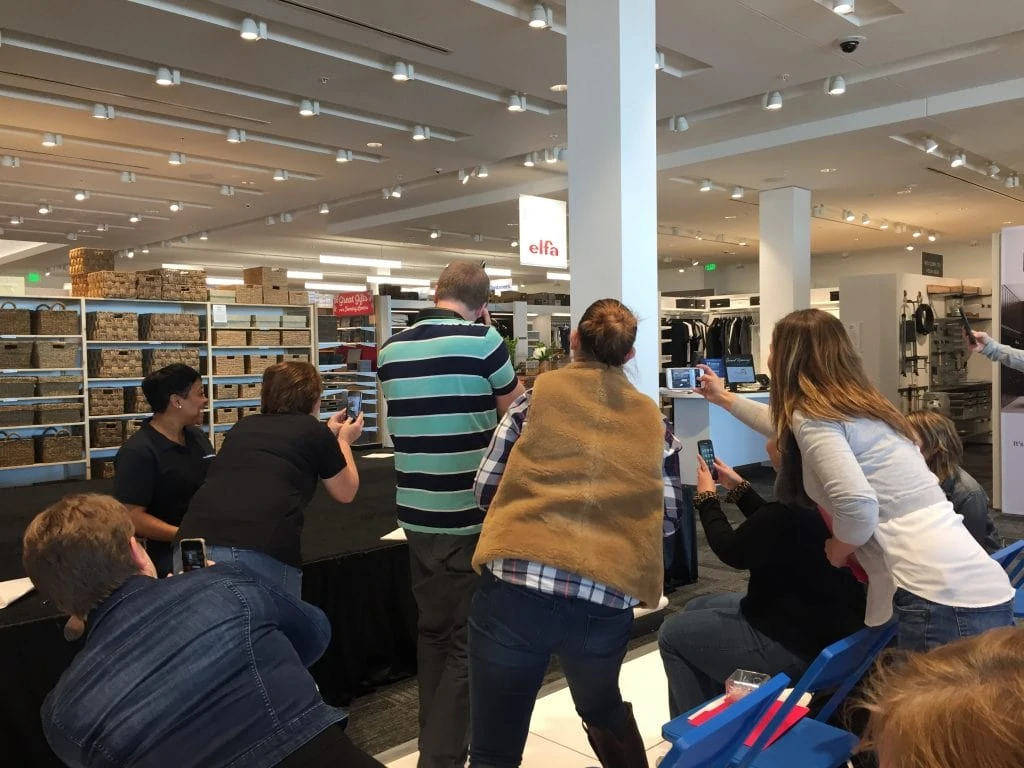 Afterwards, my friend Jen and I ran to Nebraska Furniture Mart. She's on the lookout for a couch and I wanted to see what their selection of buffet tables looked like. We both came away empty handed but I'll plan to share a few possible contenders on my One Room Challenge update on Thursday. We then headed out for drinks and ended up staying a few hours and ultimately had dinner together. It's always so great to catch up with friends that are also bloggers and understand this weird little world.
Kurtis and I both took Friday off work, and spent the bulk of the day cleaning our garage. A few weeks ago, we had moved all the pool furniture into my side of the garage so I had been parking outside. It wasn't bad until I had to scrape my car a few mornings because the windows were all iced over.  We couldn't believe just how much work it took to rearrange everything so that all the furniture could fit.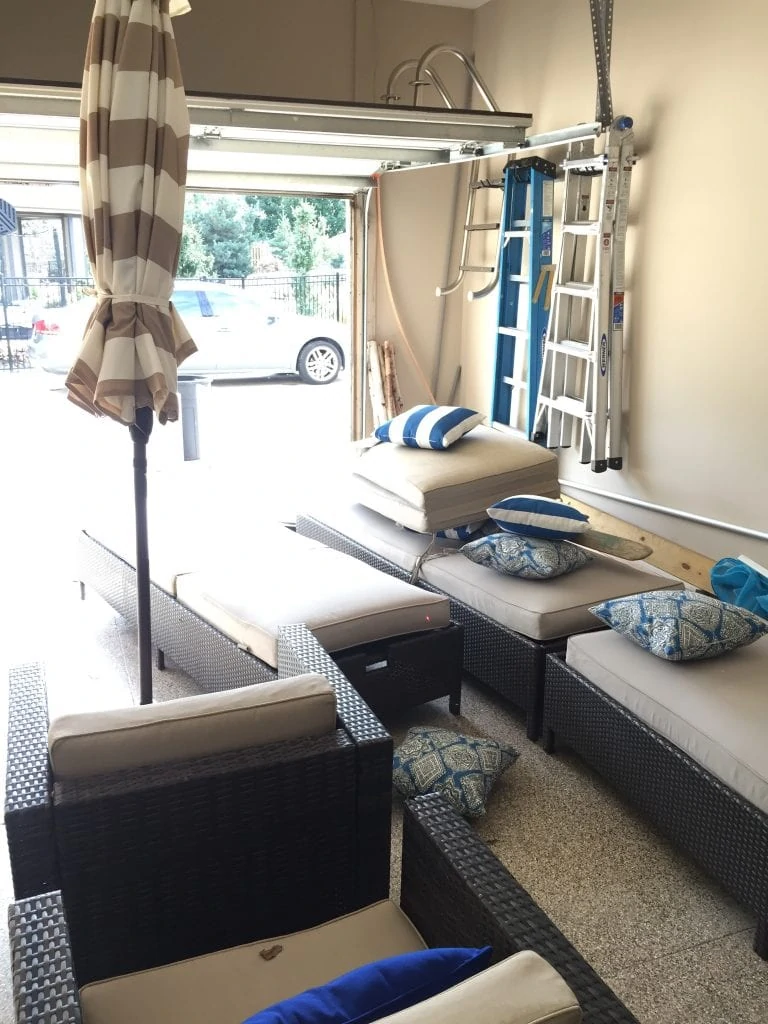 Unfortunately Kurtis pulled the cars back in before I got a good shot of the garage once it was all organized, but you can see here how we stacked two of the chaise lounges (along with all of their cushions).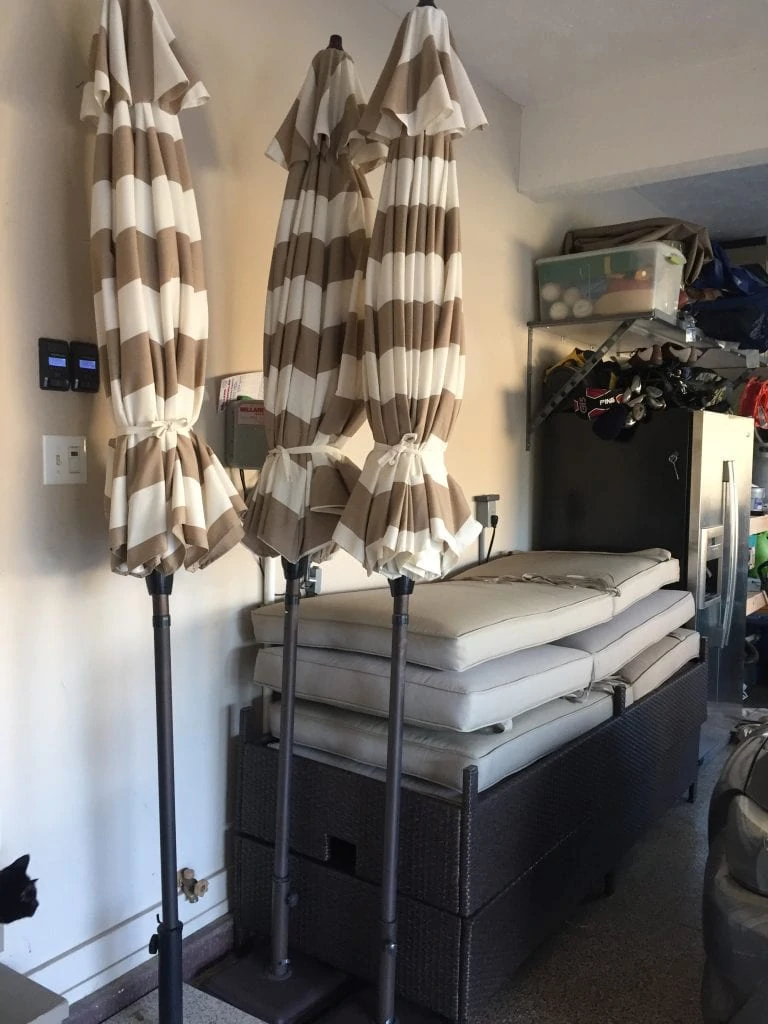 Saturday morning I had a hair appointment and then spent an hour or so afterwards shopping for a last-minute trip to Chicago. I'm excited to partner with Delta Faucet for an event on Tuesday along with Young House Love (our guides) and a handful of other bloggers. We're going to spend some time touring the city and then planning either a dream kitchen or bathroom makeover. You may recall that last year I mocked up a kitchen makeover in Photoshop and walked through some of the updates we plan to make at some point.  I'll keep you in suspense though as to which one I plan to be designing at the event!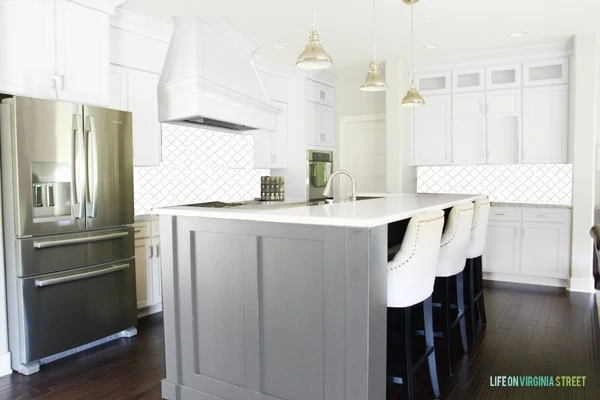 After my hair appointment I stopped in a few stores. I bought this striped tee with cuffs (the cuffs seriously make this the most perfect striped tee!) and this black lace mockneck top (I feel like it's a lot cuter on). They'll both be going to Chicago with me.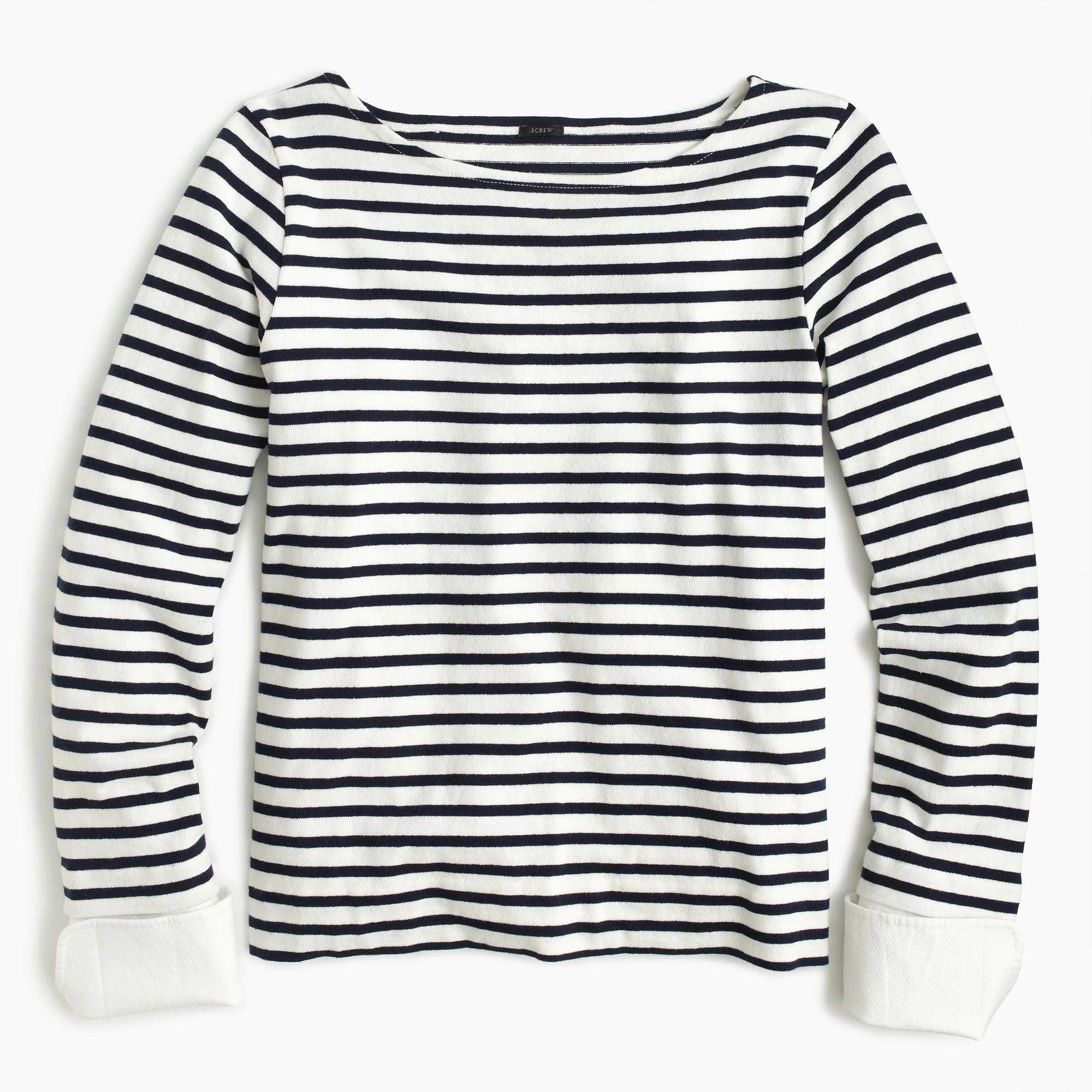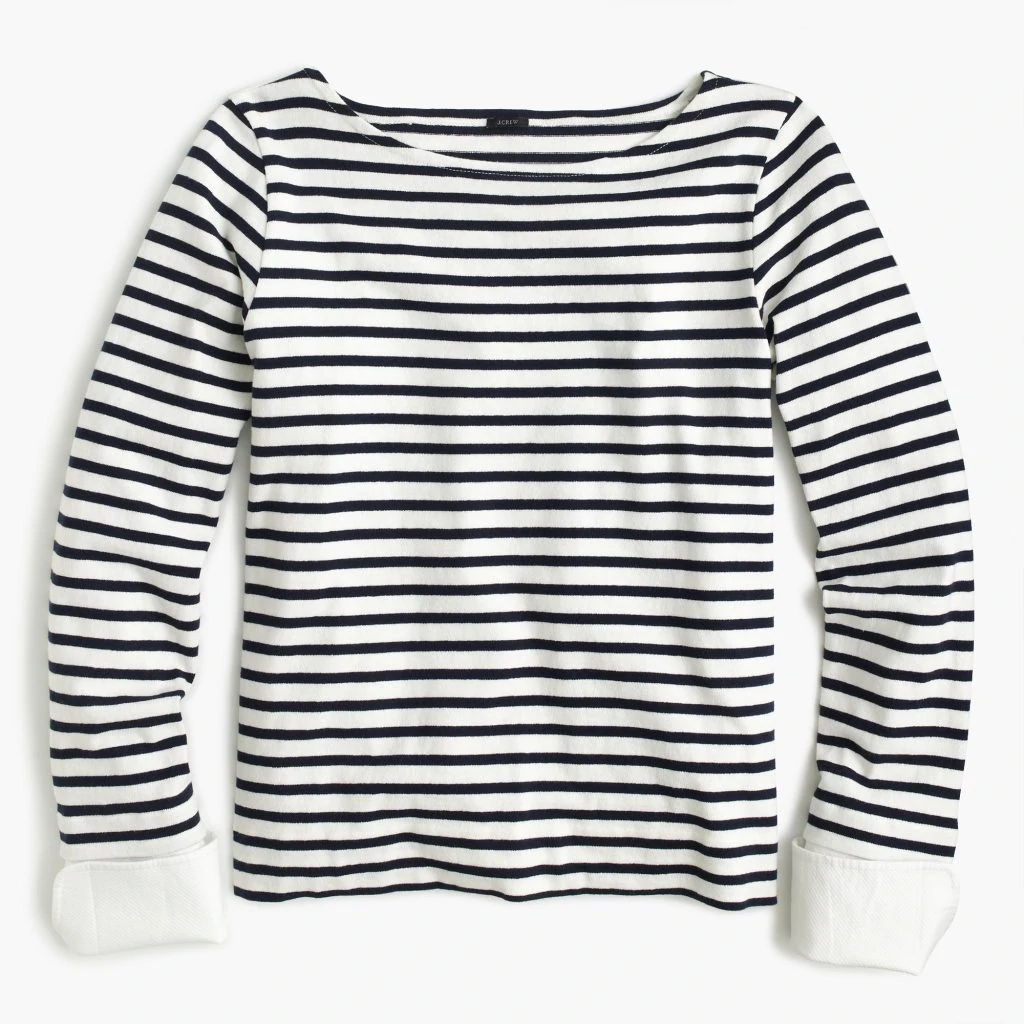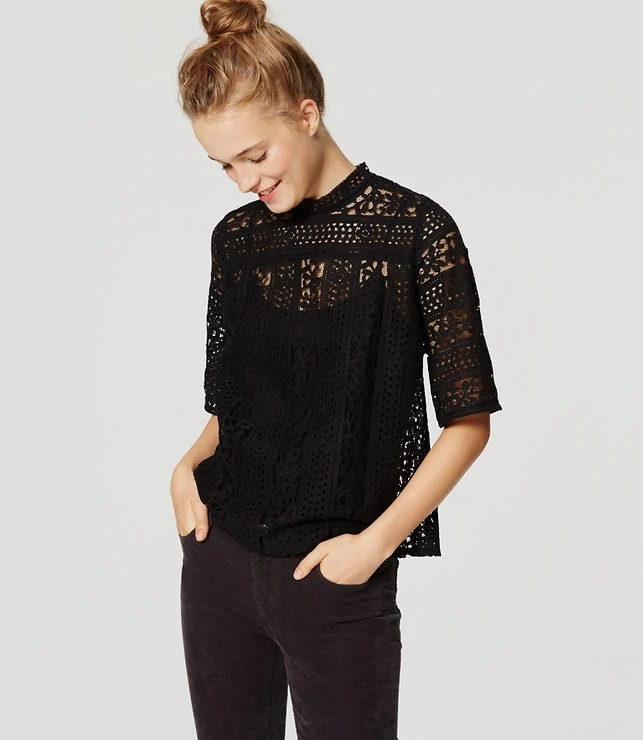 After trying three different stores (all were out of my size in this color), I finally ended up ordering these TOMS wedge boots online. After suffering a bit in NYC, I'm committed to wearing comfier shoes now for city tours and I've heard these are amazing.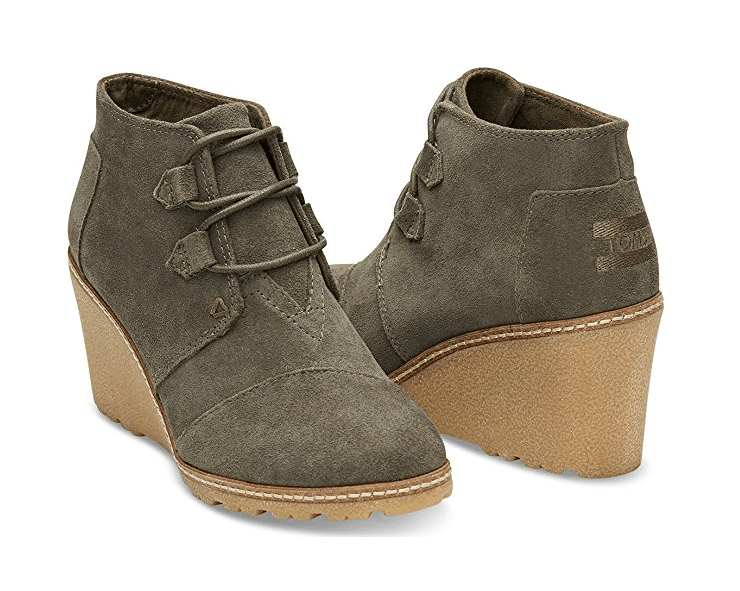 Saturday night we went to Roja with our friends Jill and Nick. It had been three+ weeks since we'd last seen them and I think we were all going through withdrawal 😉 We ended the night around their firepit.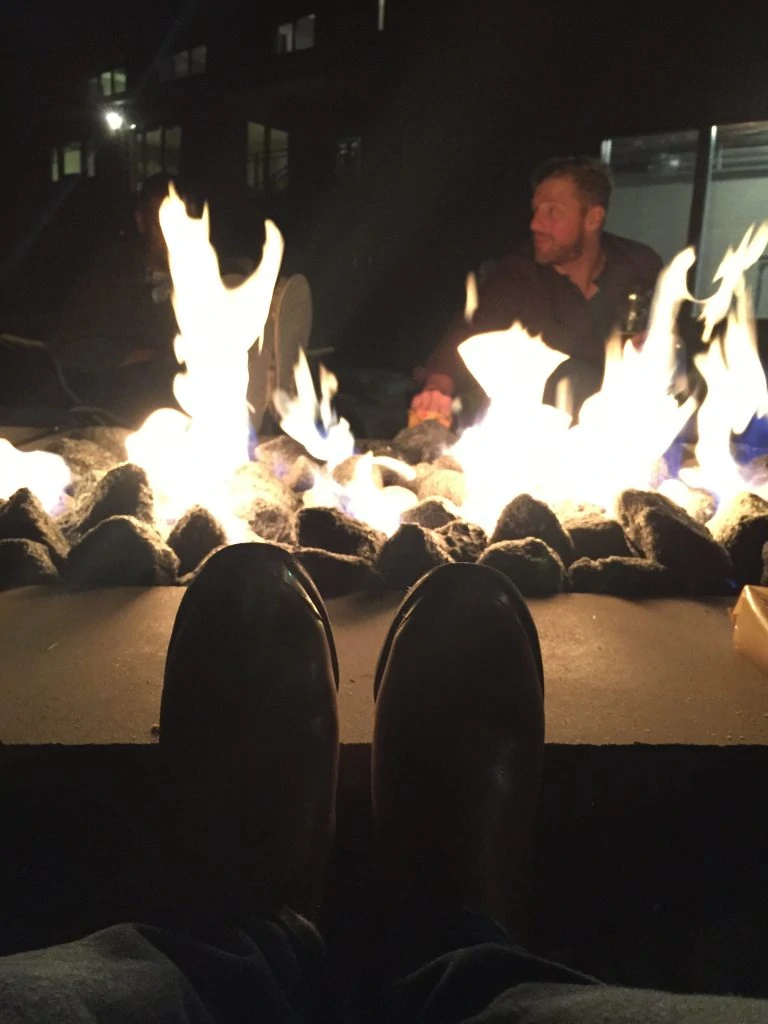 On Sunday, we went to Lanoha (the nursery we frequent) to cash in our warranty on one of our dead Vanderwolf Pines.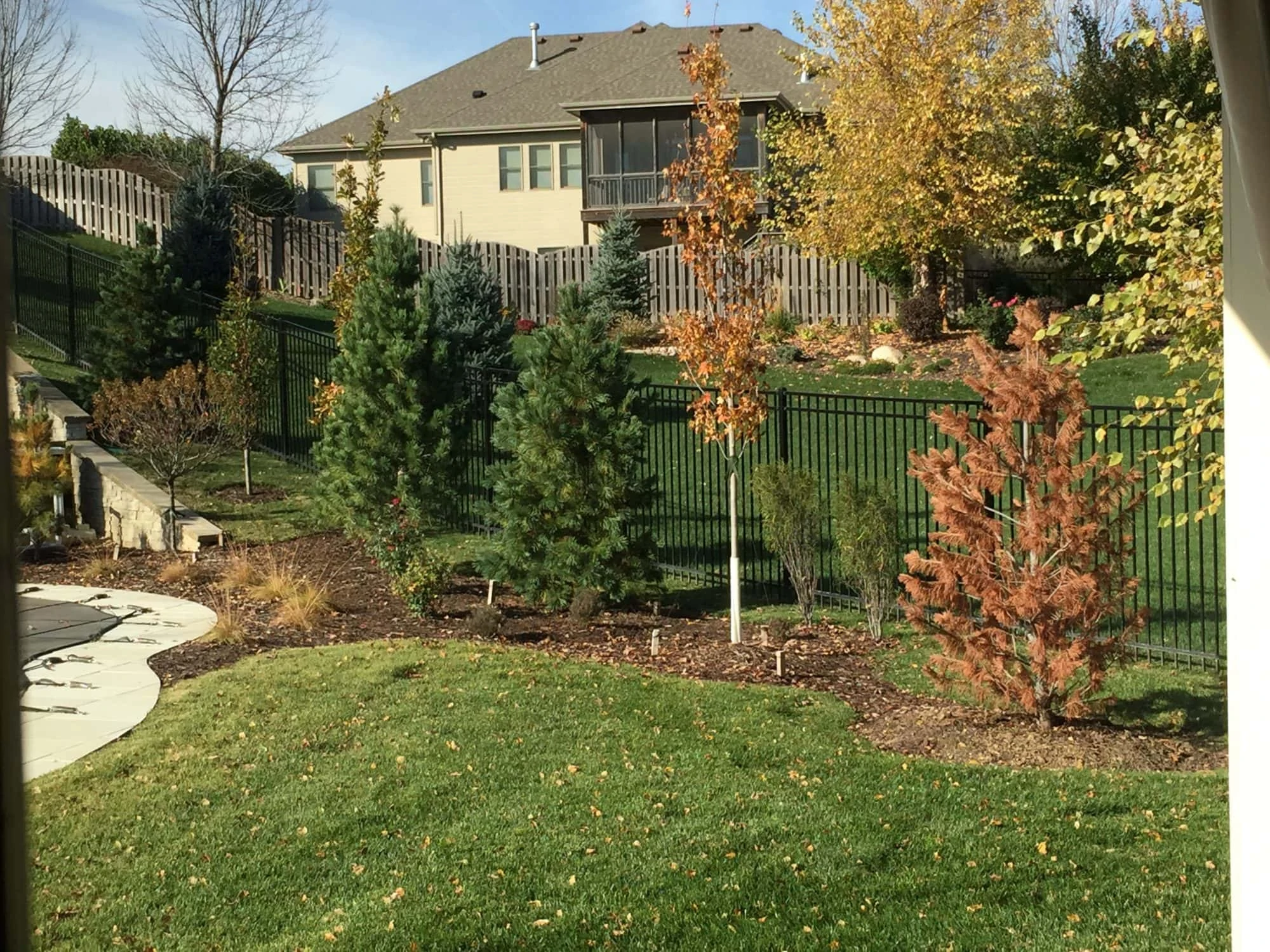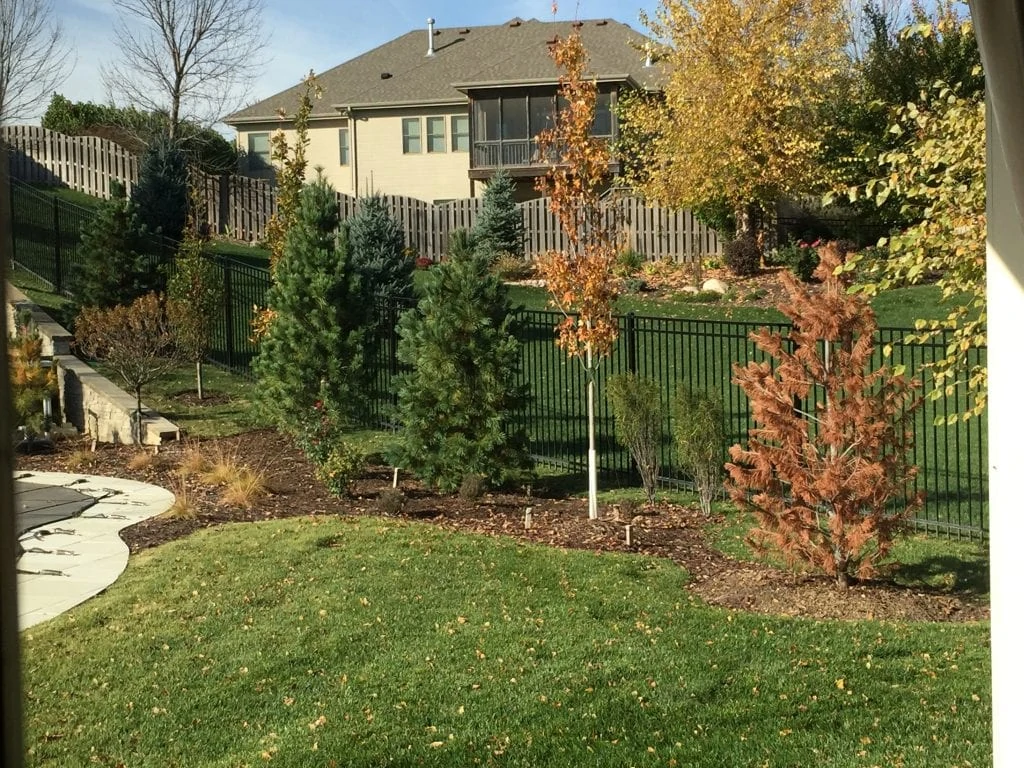 Unfortunately, they didn't have any in the size we needed so we decided to hold off until spring. Then I saw they had replenished their stock of green pillar oaks I've been wanting all summer (but could never find) for behind our water feature. We bought three of them and I can't wait until they get planted in the next few weeks!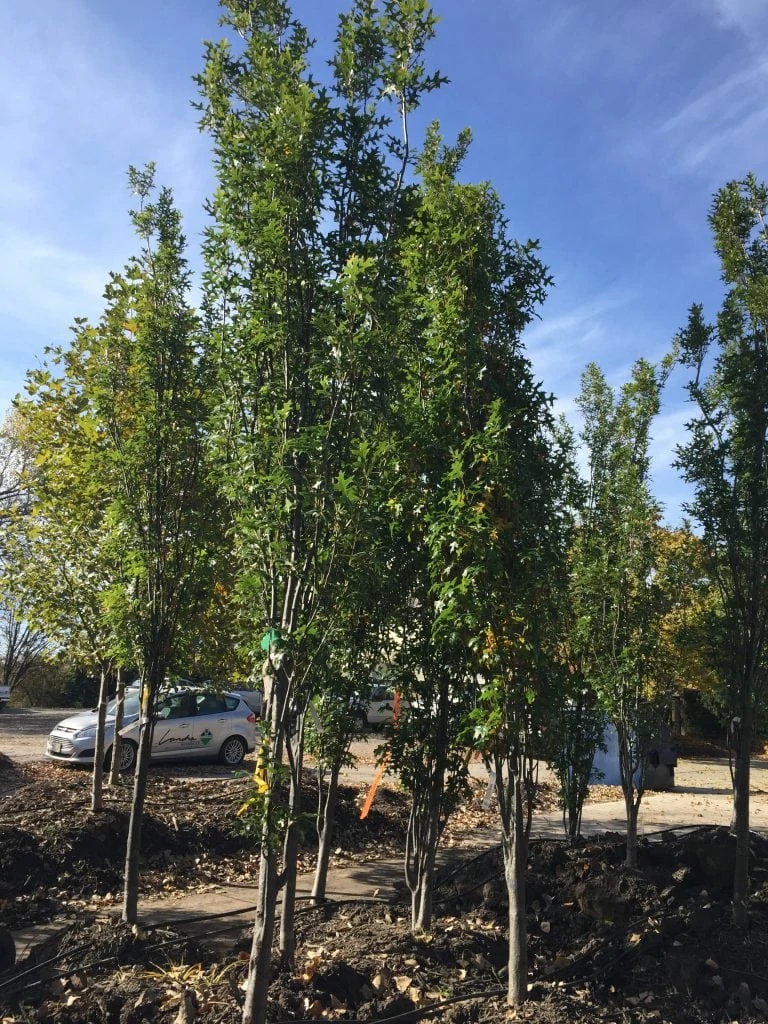 I told Kurtis I wouldn't post this picture…but I lied 😉 He's being one of the trees so I could visualize where to place the flags to tell the guys where to plant. Basically we'll have one on each end of the water feature and then one in the dead center. I wanted the green pillar oaks because they are very columnar and don't lose leaves until nearly spring time. They'll be a great accent behind the water feature wall!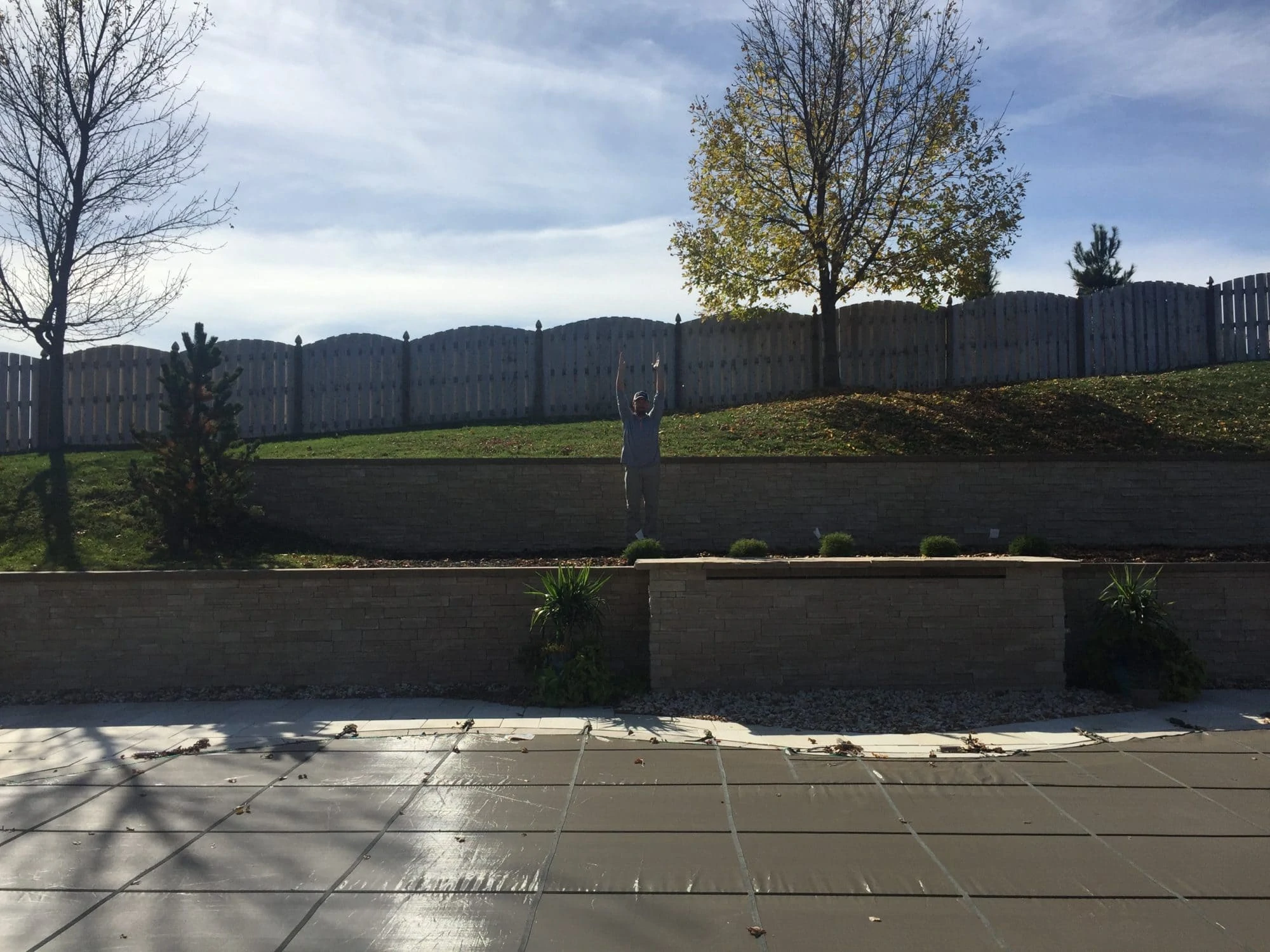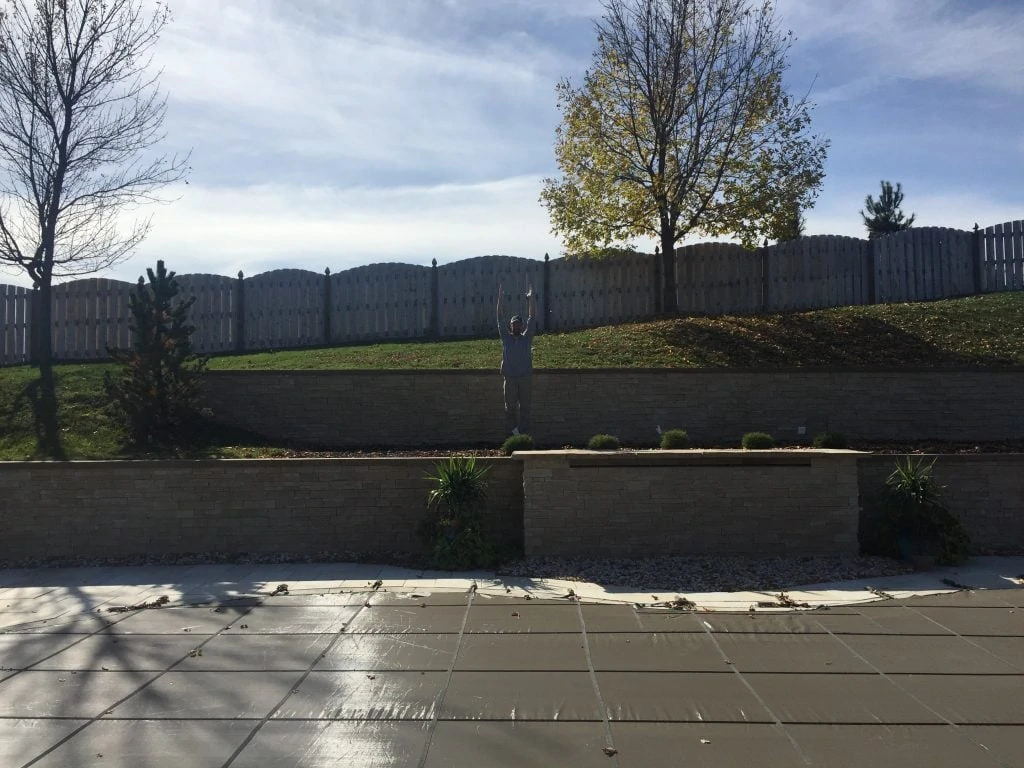 My Halloween costume is now finalized for the party Friday night. I ended up buying this wig and tail for my My Little Pony Halloween costume. I'd post a pic, but it still kinda freaks me out that a man is modeling the tail. Haha!
Lastly, my outdoor sconce giveaway is now live on Facebook so be sure to enter before Friday!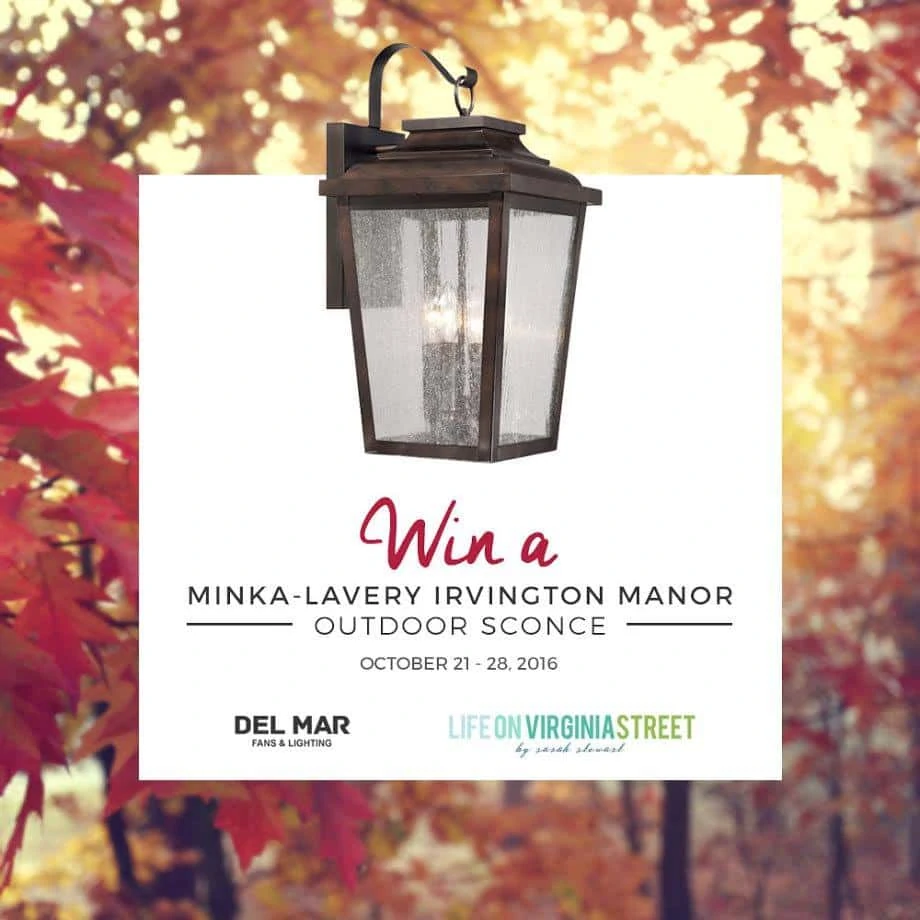 If you would like to follow along on more of my home decor, DIY, lifestyle, travel and other posts, I'd love to have you follow me on any of the following:
Pinterest / Instagram / Facebook / Twitter / Bloglovin' / Google
disclosure: some affiliate links used