Suddenly we're halfway through the One Room Challenge. This is always the point where I wonder what I've gotten myself into!
If you're new around here, be sure to check out my Week 1 and Week 2 posts to see the story behind the changes, as well as the design board and plans.
Not much progress was made this week, but for good reason. So, ironically, I had to shoot my Christmas dining room on Monday for a post I have coming up with hayneedle. It felt so weird to do the shoot in mid-October when it was nearly 80 degrees outside. I had to light my all-time favorite Christmas scent and pretend it was closer to December. It helped a little. Following is a little sneak peak of what I'll be sharing in late November. I love it all so much, even if it is only mid-October!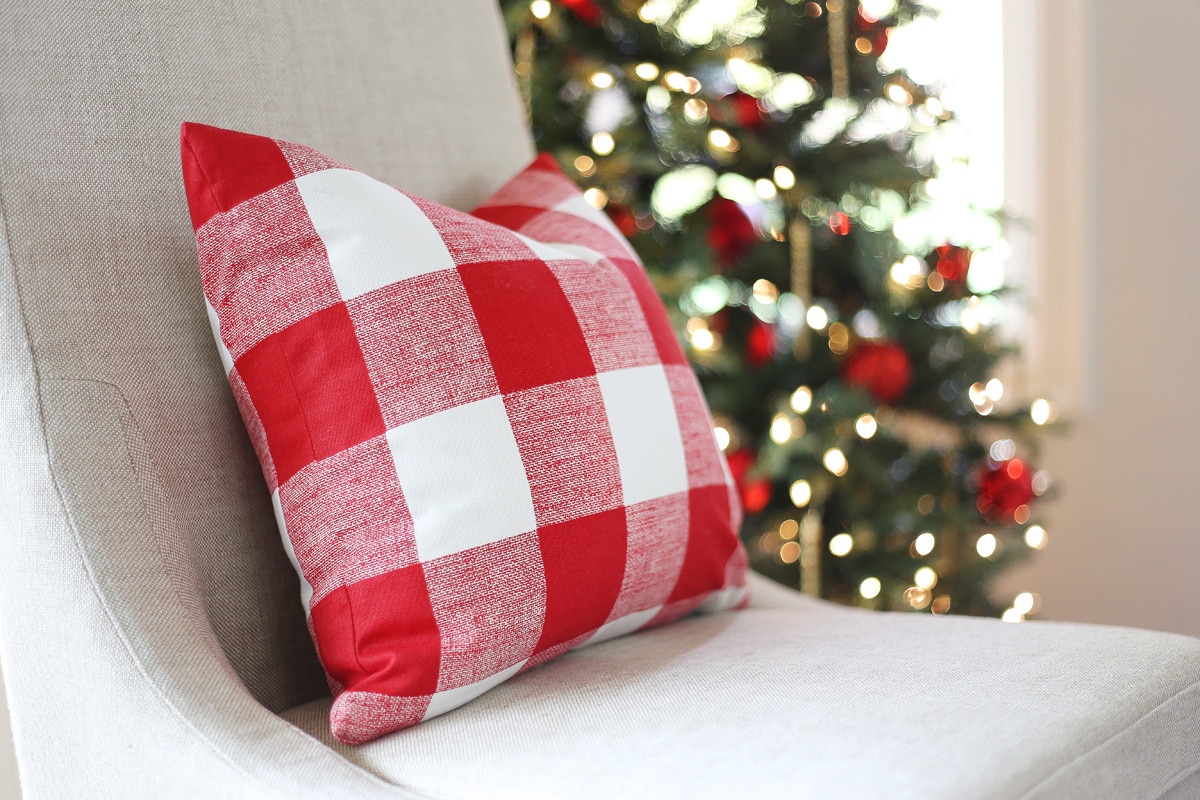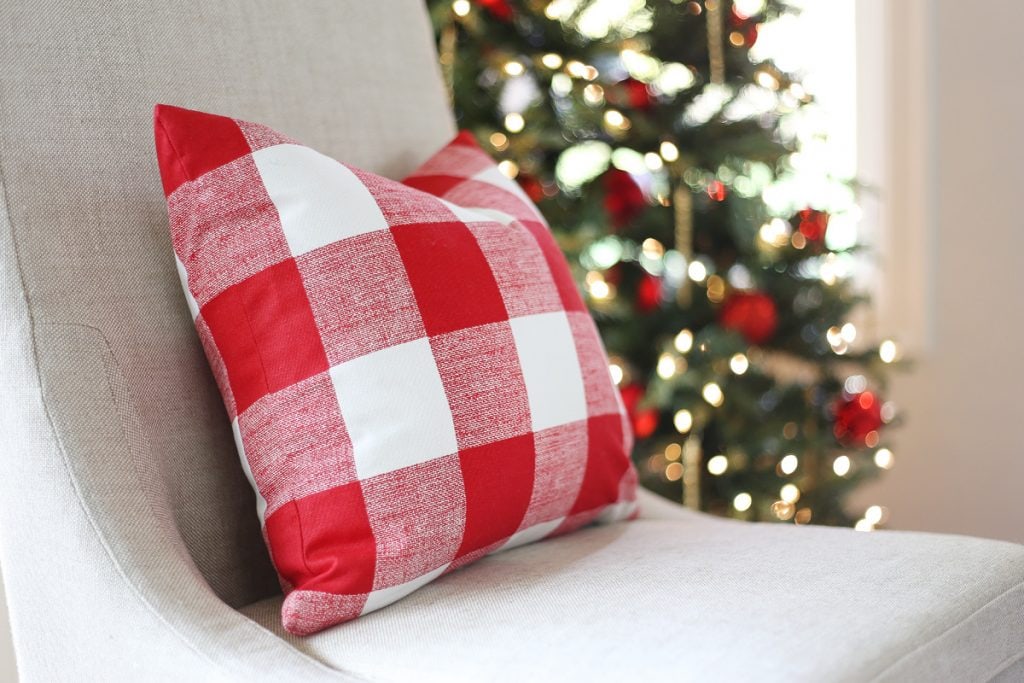 Chair | Tree | Buffalo Check Fabric (I sewed the pillows)
But, during the shoot, tragedy struck. I got candle wax on our new dining room table. I took it to Instagram to get tips on what to do (you can read the post here if you're looking for tips on removing candle wax). I was freaking out.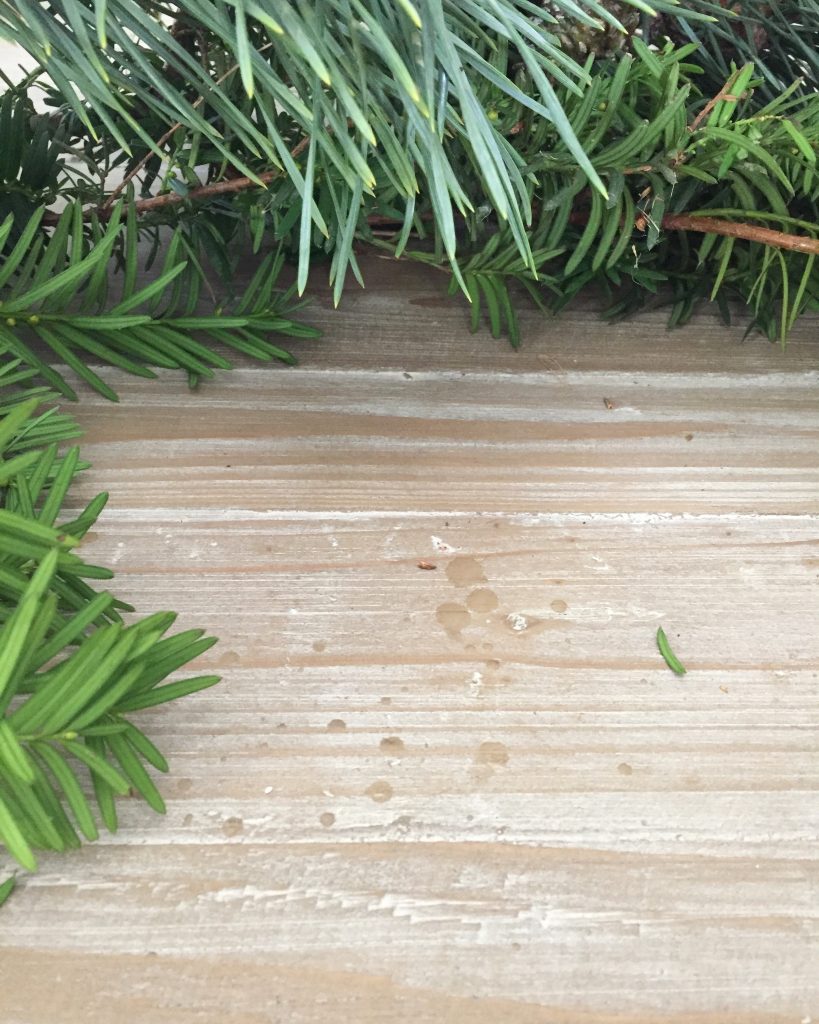 This was post blow dryer and then iron with a white cloth tricks. I kind of feel like it just melted the was more and spread it around. It might actually look worse. Ugh! I guess this is the really with a fairly raw wood surface.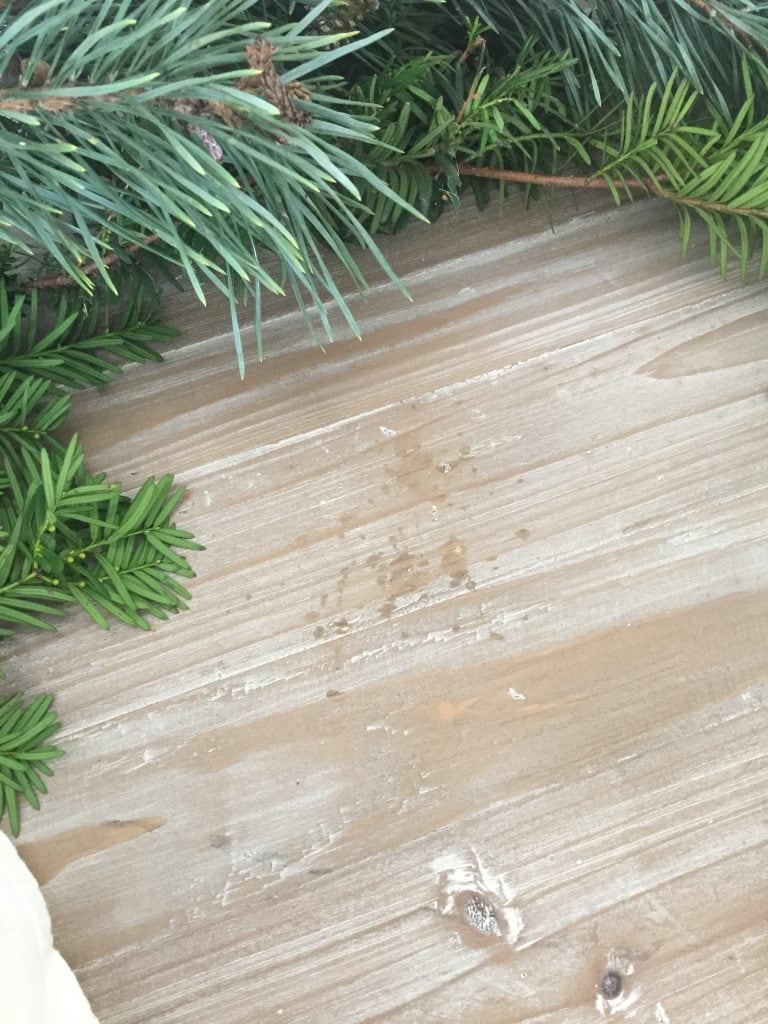 Thankfully this table is meant to patina over time – I just didn't expect to start adding 'character' day one! I had a few pros recommend some furniture wax to help it blend. The manufacturer included directly to add table wax over time as well to help keep it from becoming too porous. So, I may give that a try over the weekend!
BUT – can we talk about how gorgeous the surface of the wood is on the table? It is beyond beautiful (minus the candle wax)!
My new roman shades from Barn & Willow are scheduled to arrive this week and I'm hoping we can get them installed over the weekend! I'm seriously so excited to get them in because I think they'll make a huge difference in the room. The various drapes we've had over the years just haven't felt right because of the corner where two had to butt together. The roman shades will also allow plenty of light to come in but still look really polished. I can't wait to share them with you in next week's update assuming install goes without a hitch!
I also sold four of the six prior drapes I had in the room to a sweet blog reader that wanted them for her new home! And, if you read my Weekend Recap, I sold over $1,000 of stuff on a local Facebook page. So, I might go shopping this weekend to see if I can find a different buffet table that can tackle our storage and (my) aesthetic needs for the space. I should have some great progress for you next week!
Now, be sure to check out all the other link up participants!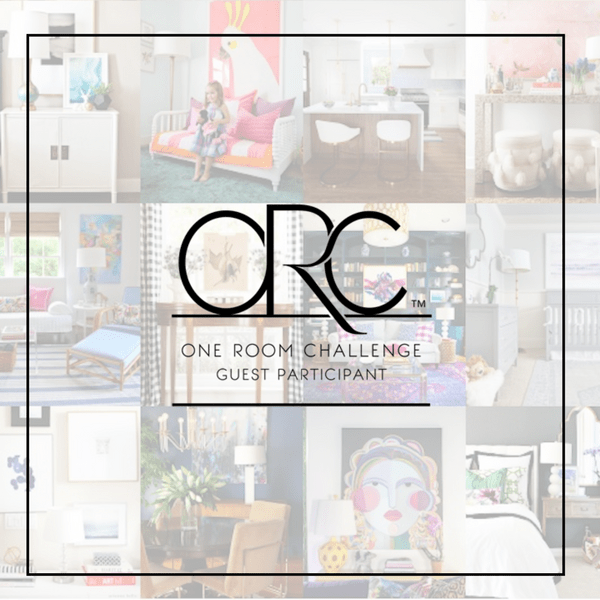 If you would like to follow along on more of my home decor, DIY, lifestyle, travel and other posts, I'd love to have you follow me on any of the following:
Pinterest / Instagram / Facebook / Twitter / Bloglovin' / Google
disclosure: some affiliate links used