I hope you all had a great weekend! And for those of you in the southeast affected by the hurricane, I pray you're all safe and recovering from the disaster.
We flew to Minneapolis first thing Friday morning. Kurtis had a work event Friday and Saturday and spouses were encouraged to go. There was another couple from Omaha that flew with us. I hadn't met either of them before, but they were a lot of fun and it was great to spend time with them!
When we arrived in Minneapolis, the two guys had to head to a broker event for the afternoon. The gals headed to the hotel to get checked in (we were staying in the suburbs in Minnetonka) and then headed out for lunch and to do some shopping.
I ended up buying this super soft and comfy burgundy sweater along with this draped-front utility tunic to go underneath it. I actually questioned the salesgirls sanity when she recommended the two to go together, but it is actually a really cute outfit. Thankfully, all tops were buy one, get one half off. It still wasn't cheap, but I love that I can wear the two out at night or to the office.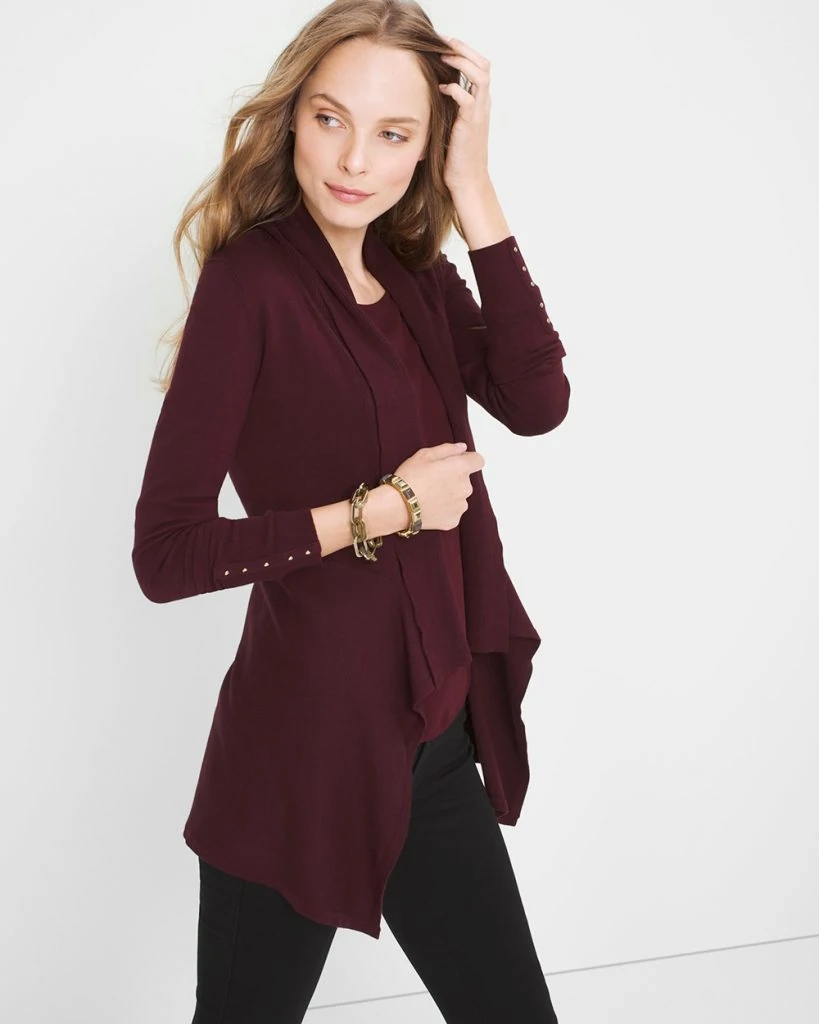 I also tried on these black booties. They were crazy comfy – like unreal comfy – but once I had them on, I didn't feel like they were the look I was going for. The toes were more rounded than I was expecting (I was really wanting a pointier toe look and I just didn't love them on me. I just can't understand why all shoes can't be this comfy! If you're looking for a bootie with a bit more of a rounded toe, these are super cute and I loved the contrast of the brown heel! Now that I've discovered this brand, I'm hoping to find a pair I can get in the future.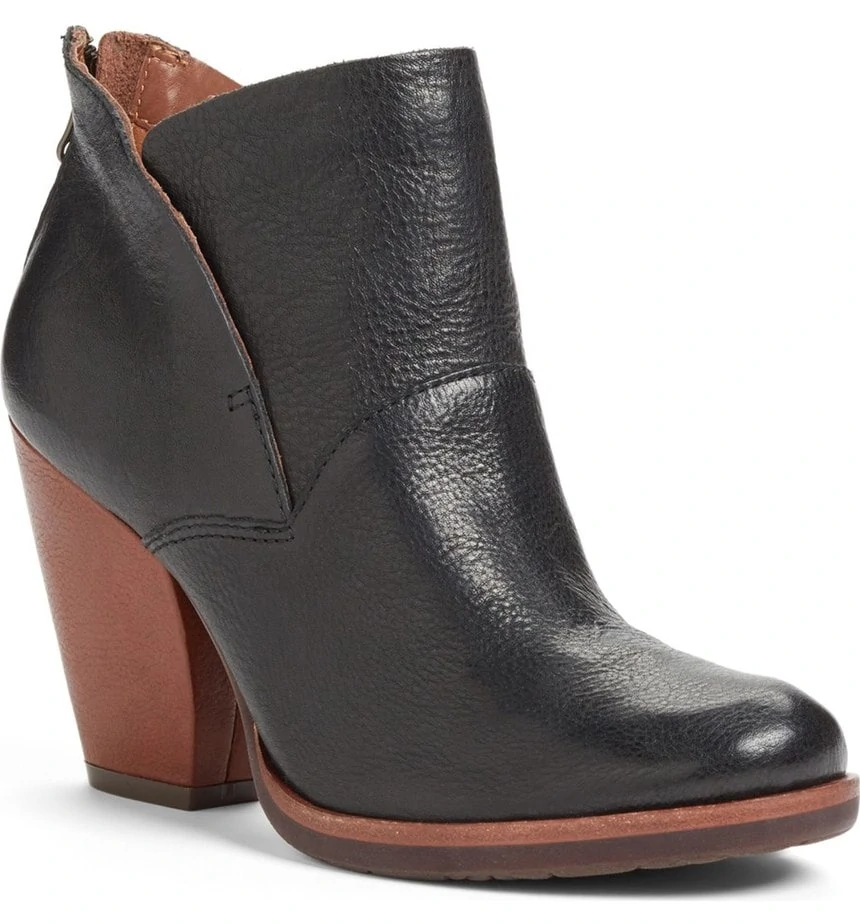 That night we headed downtown for a dinner at Cafe Lurcat. The food and drinks were amazing! If you ever go, be sure to try the The Spice Market (essentially a spicy margarita that is so good) , and the miso sea bass (one of the best I've ever had). The only disappointing part of the night was our dessert which we swear had Robitussin instead of cherries on it 😉 Overall, I would highly recommend this restaurant. All of our meals were outstanding!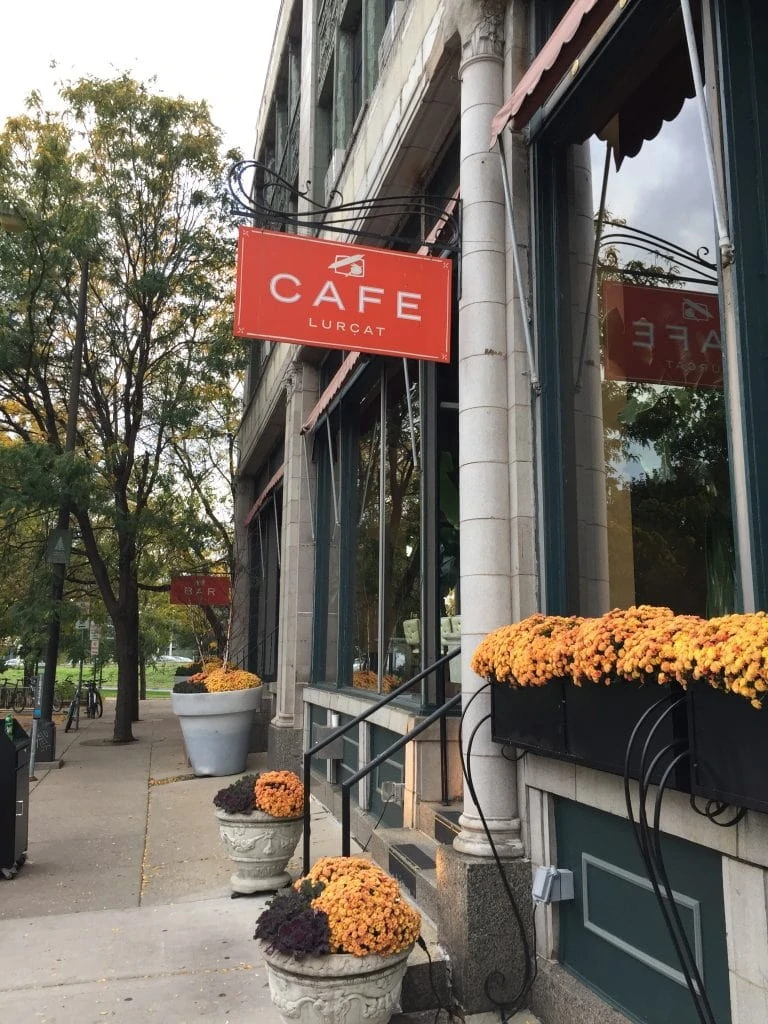 After tailgating for a few hours Saturday morning with Kurtis' co-workers and clients, Kurtis and I headed into the game. It was 42 degrees at kick-off (around 11 am) and honestly didn't warm up much since we were on the shady side. The game started off really slow, but it is was a great Iowa win at the end!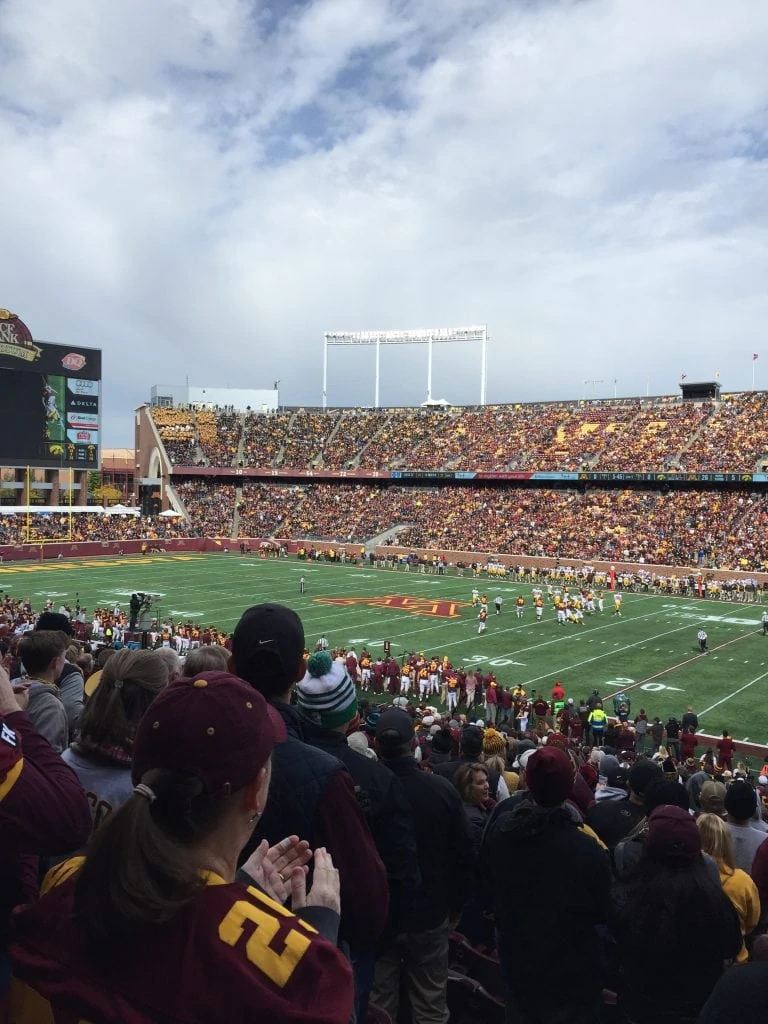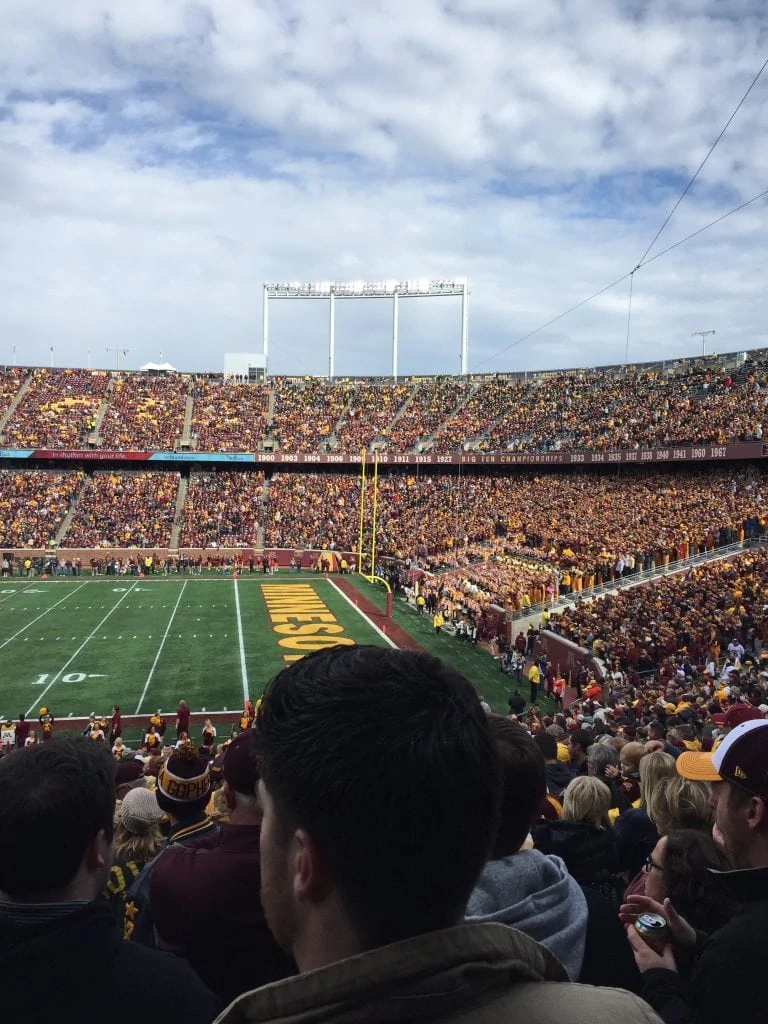 After the game (and sitting in an hour of traffic to leave the game), we headed to IKEA. First, we stopped for a late lunch/early dinner at Nordstrom at the mall of America before we went shopping.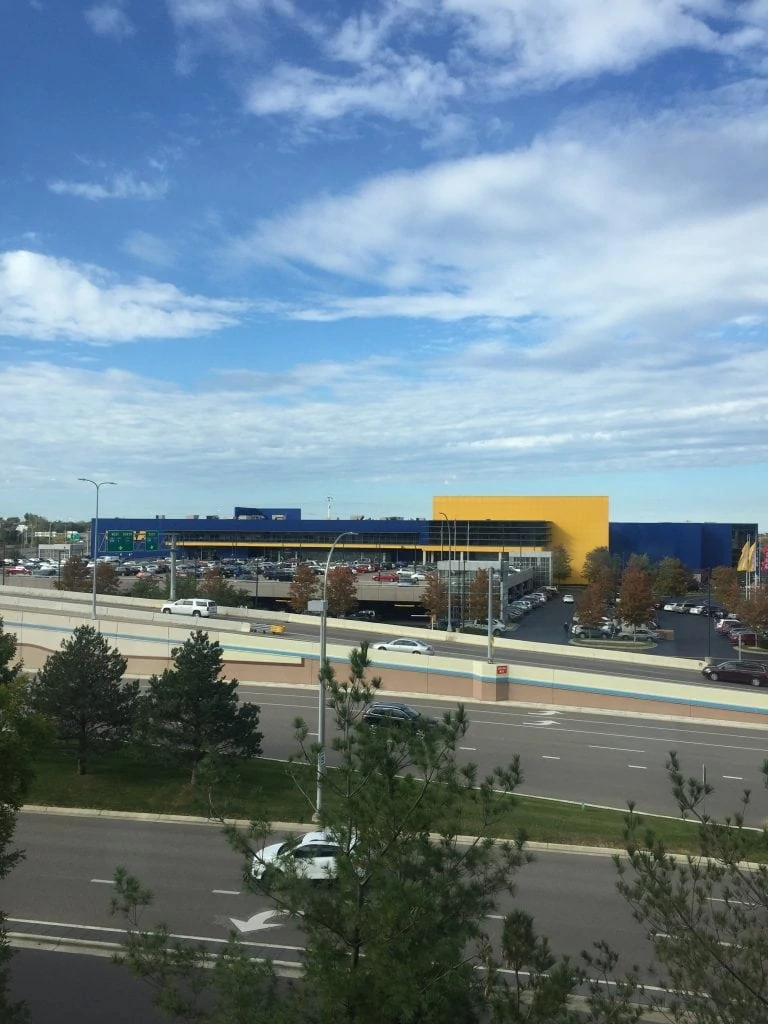 I ended up buying this cute brushstroke plaid fabric (only $4.99 a yard!) and thought it would be fun for Christmas pillows. I think it's even cuter in person.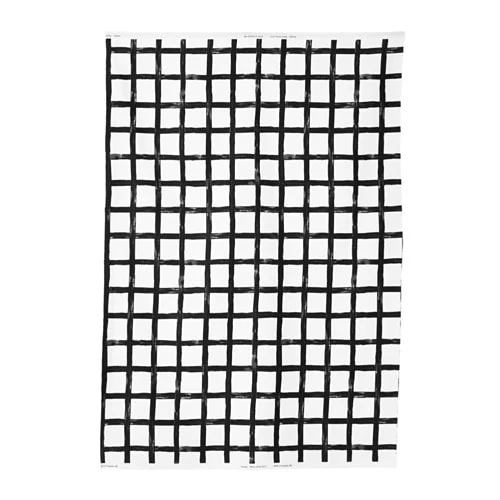 I was also super close to buying this buffalo check duvet set (it also comes in gray & white and pink & white) because I thought it would be cute for the holidays in one of our guest room and the price was right.  Actually, now that we're home, I'm kind of kicking myself for not buying it. It could seriously look like Pottery Barn if you did it up right, and it's a fraction of the price.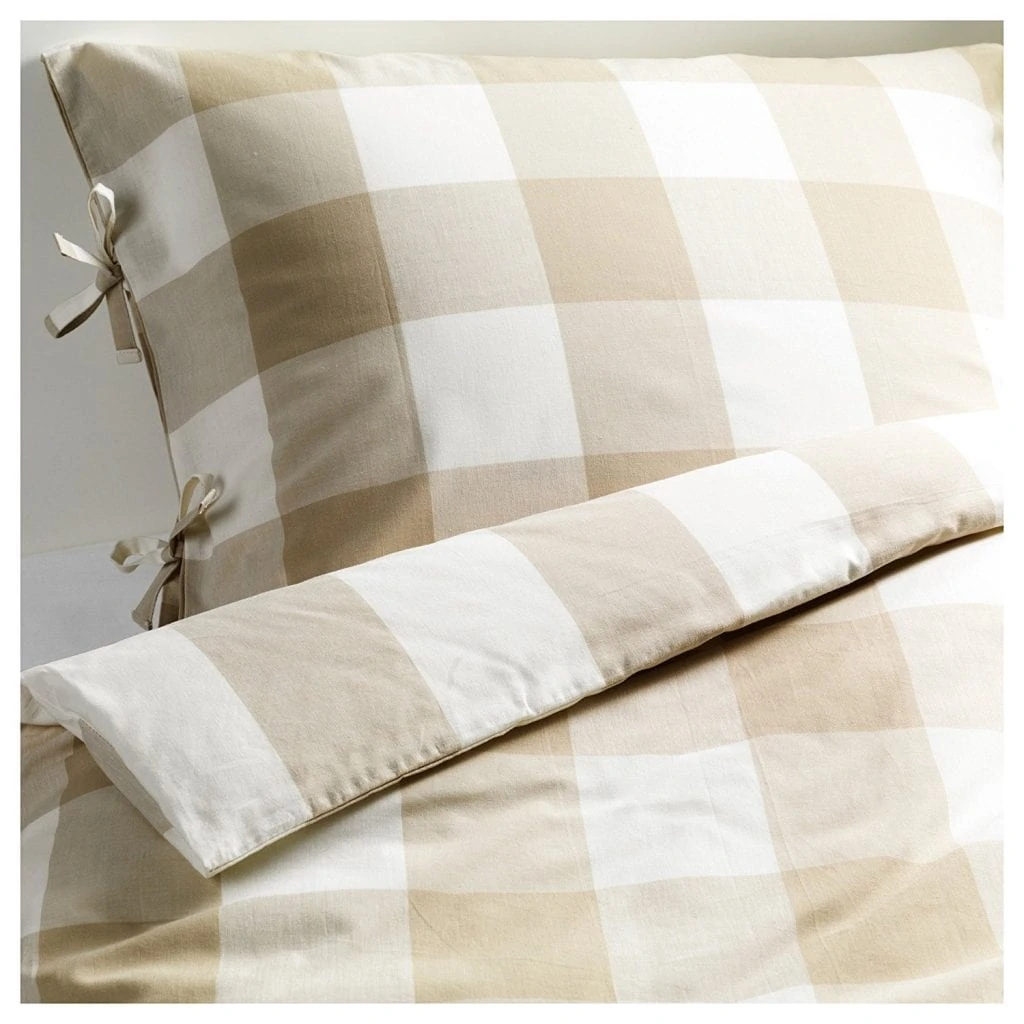 We flew back to Omaha on Sunday morning. That 49 minute flight is definitely worth not having a six hour drive!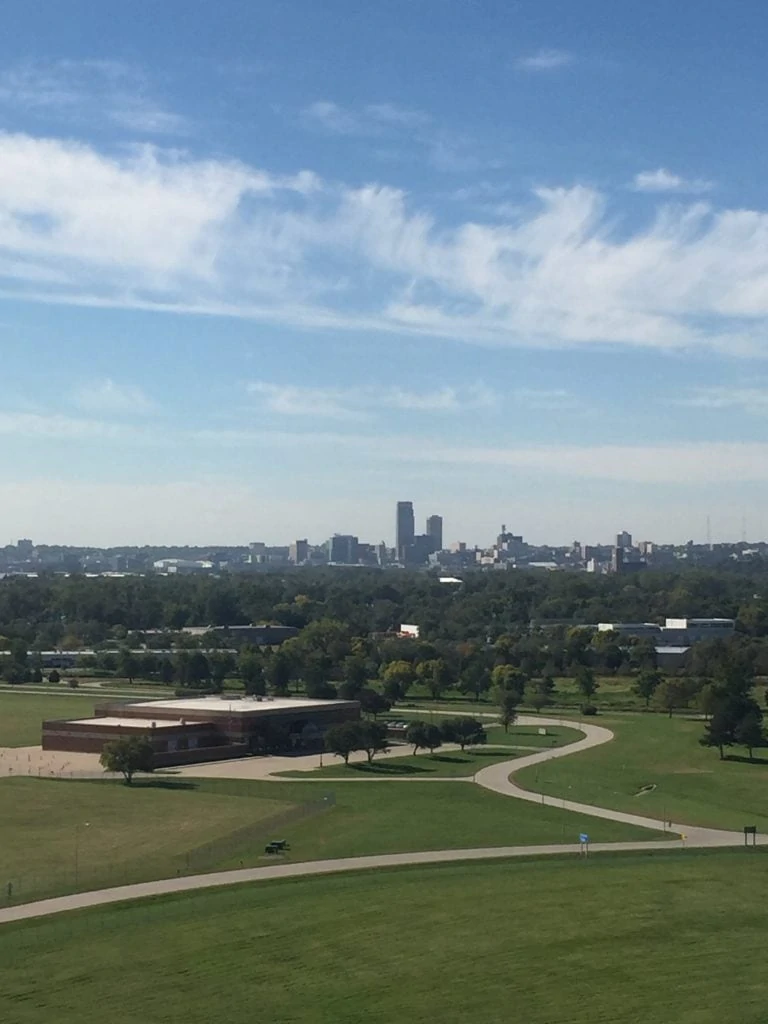 While we were away, I got access to all the fun photos from the Better Homes & Gardens Stylemaker event so I started looking through them after I got home. I'll plan to share a full post soon, but this picture first caught my eye and reminded me of what a fun event this was! I'm standing kinda goofy (I think I was trying to pretend to be shorter because I was like the giant walking around all day) 😉 but I love all these girls and everyone from the event. I'll plan to post this weekend or early next week with a recap and more photos.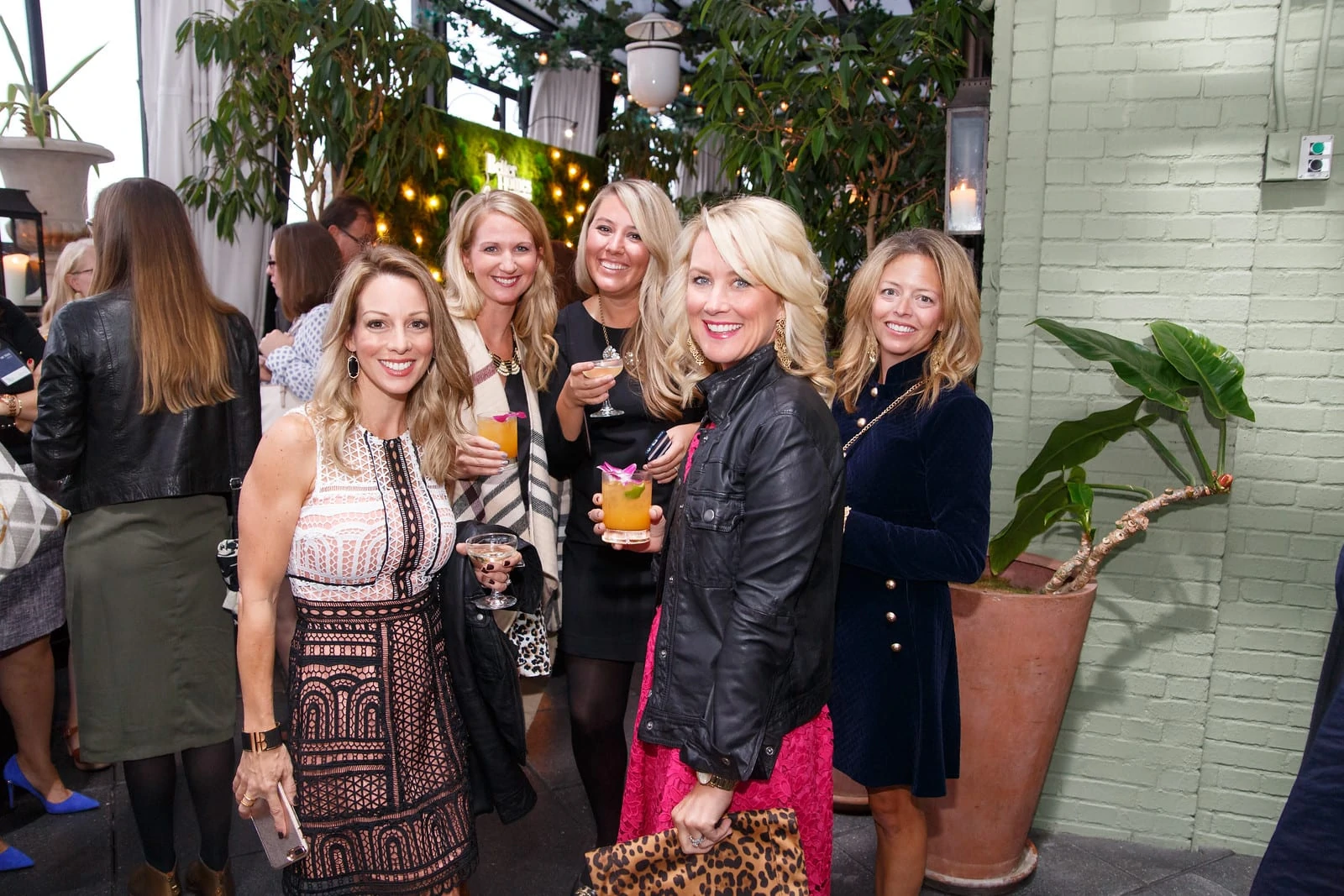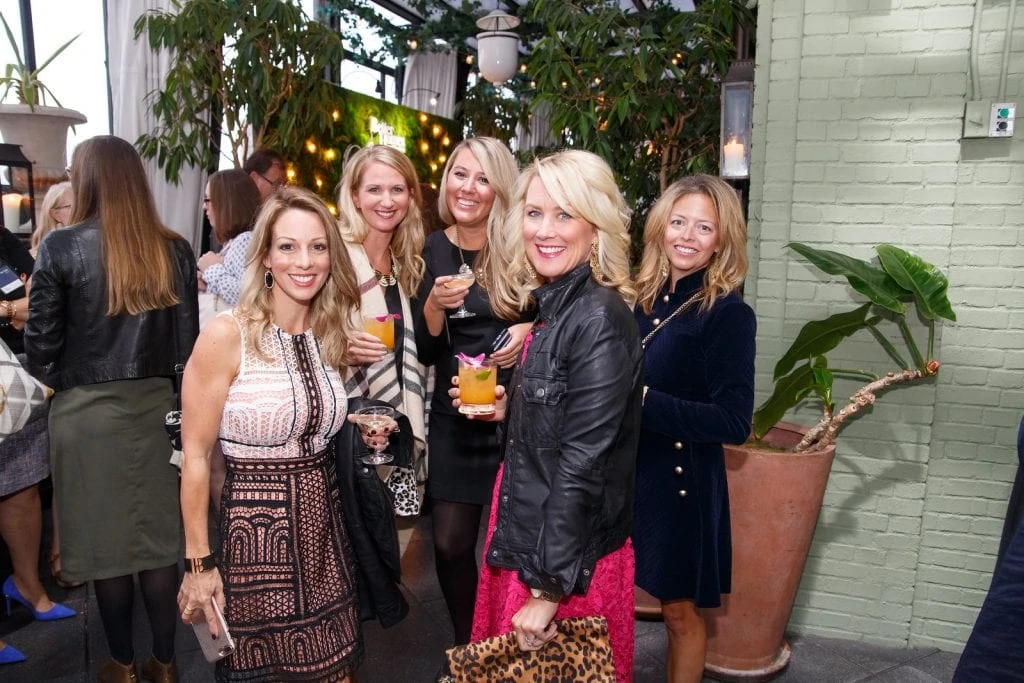 This red buffalo check fabric that I ordered before we left arrived and it is so much cuter in person! The red is a bit deeper, and although it is just printed canvas (not a woven thread), I think it's pretty dang cute for the holidays for the price!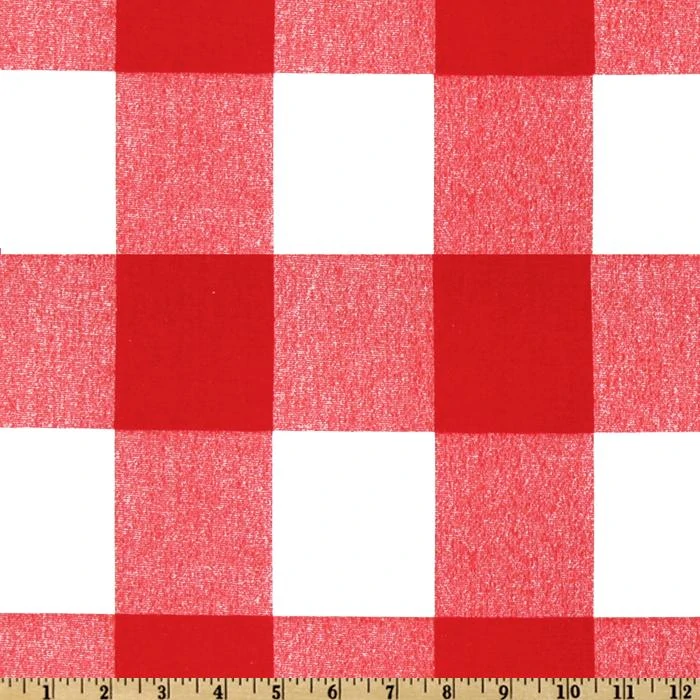 Our landscapers had done some work while we were gone. They replaced the oak tree that was dead within a week of originally getting planted. The new one looks great! You can see it between that hydrangea tree (the one with yellow leaves) and the tall evergreen towards the right.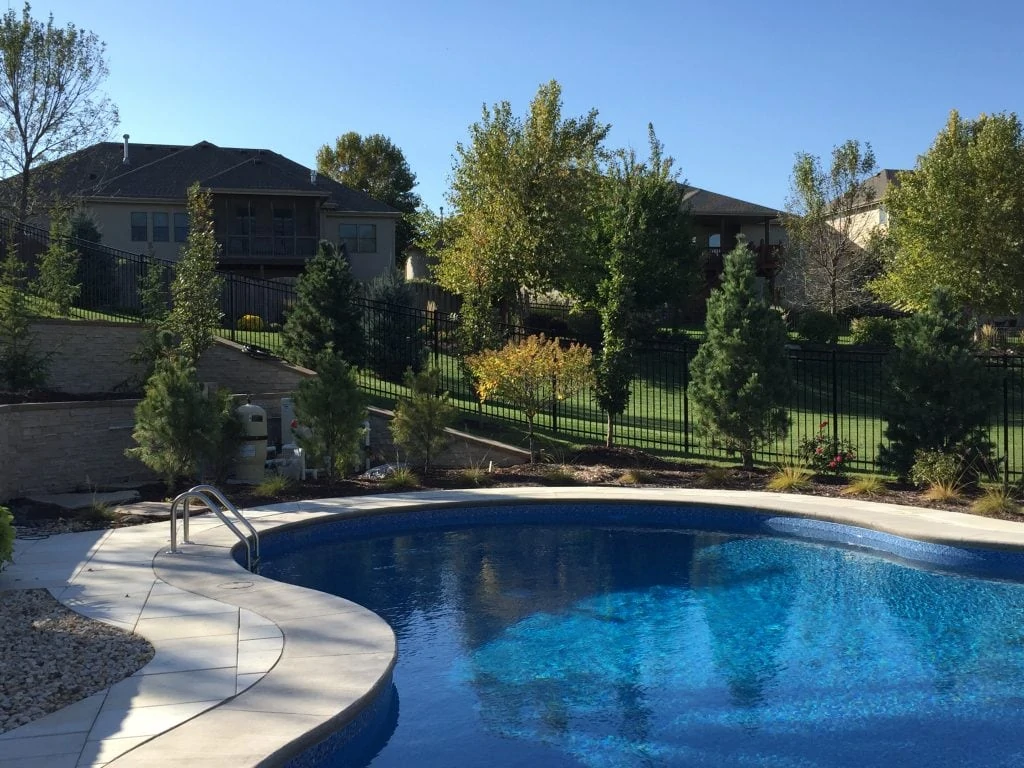 Kurtis has also been worried about the pressure behind our walls when it rains. They do have weep holes and the concrete guys have assured us the walls aren't going anywhere, but for his peace of mind he had the landscape company do some trenches and drains behind the walls. They started on Friday, but still have to wrap up this week.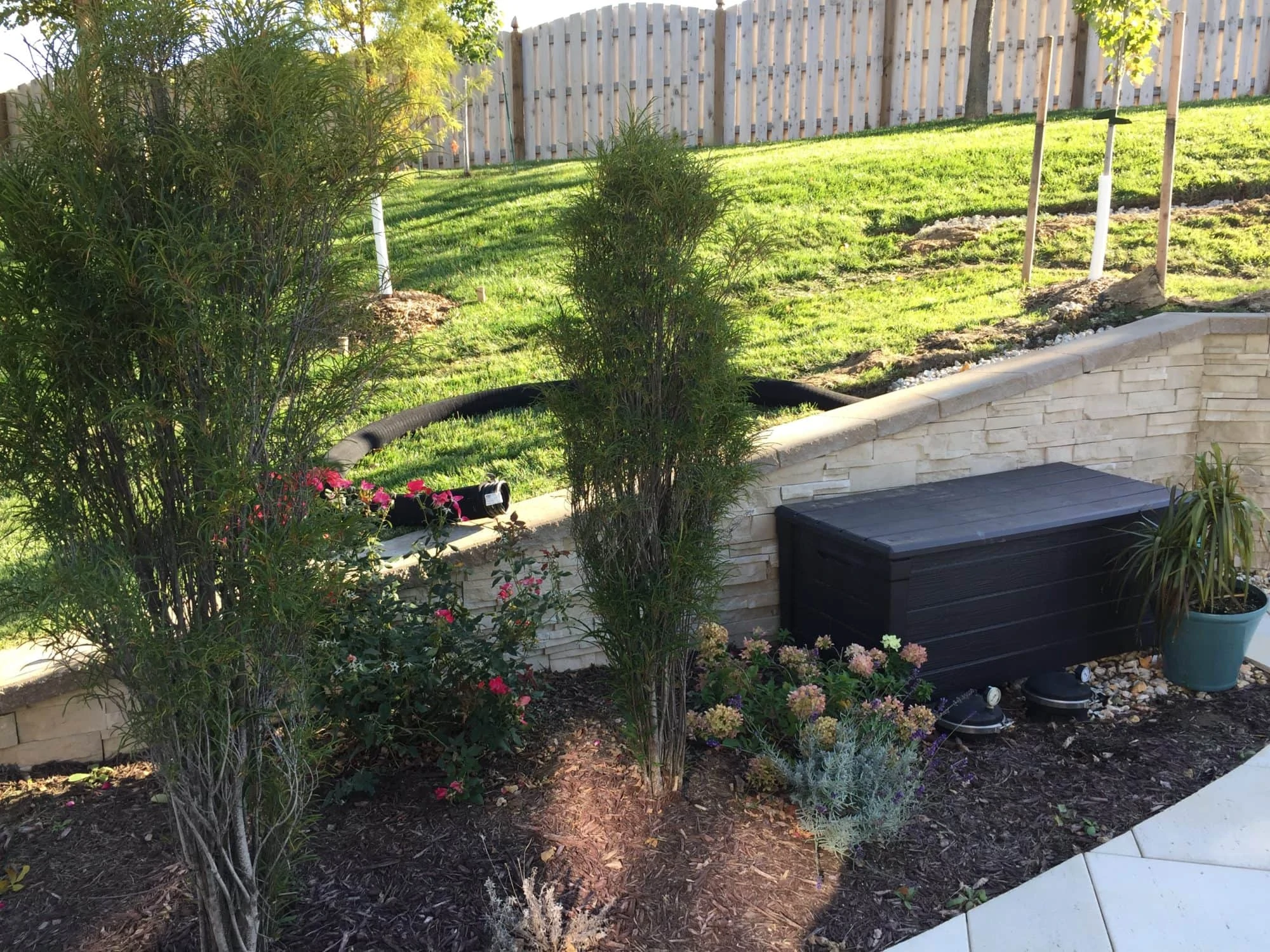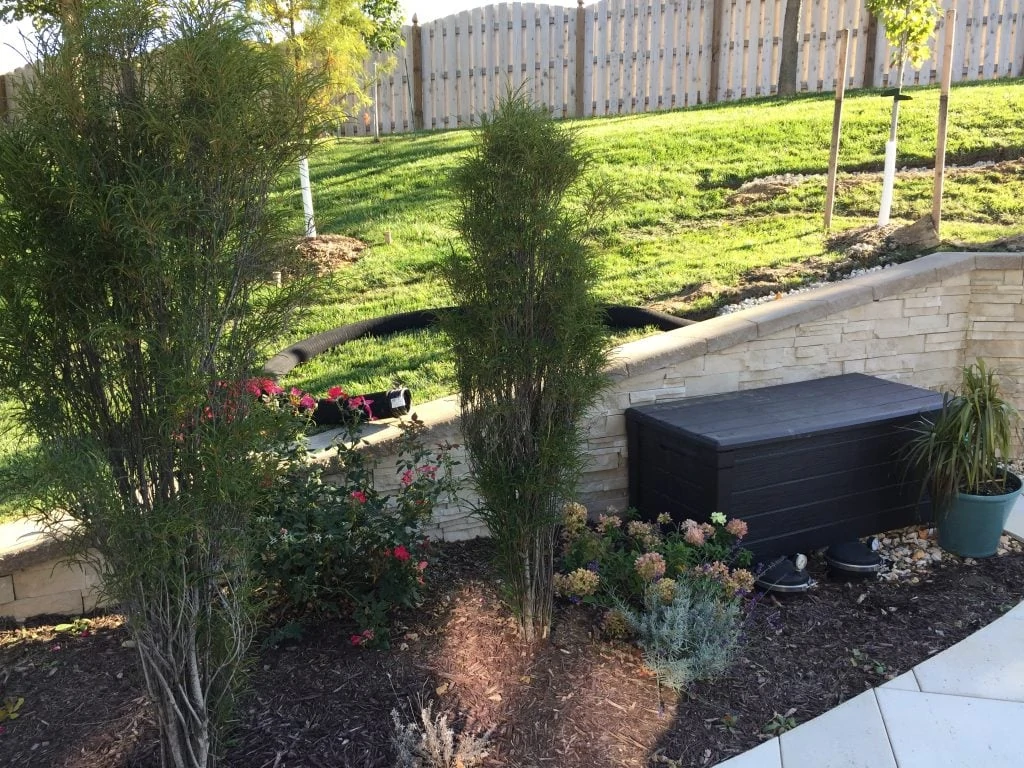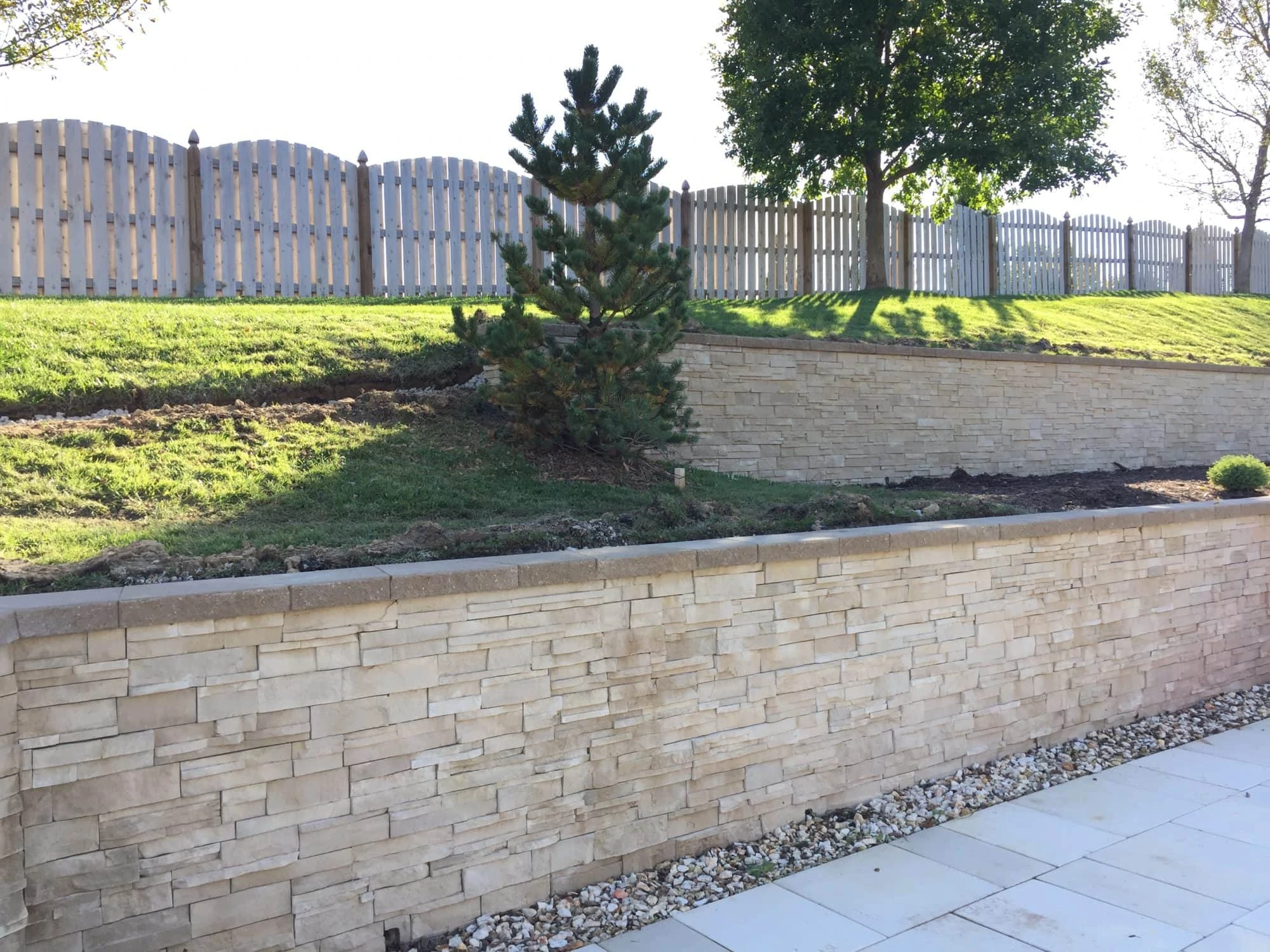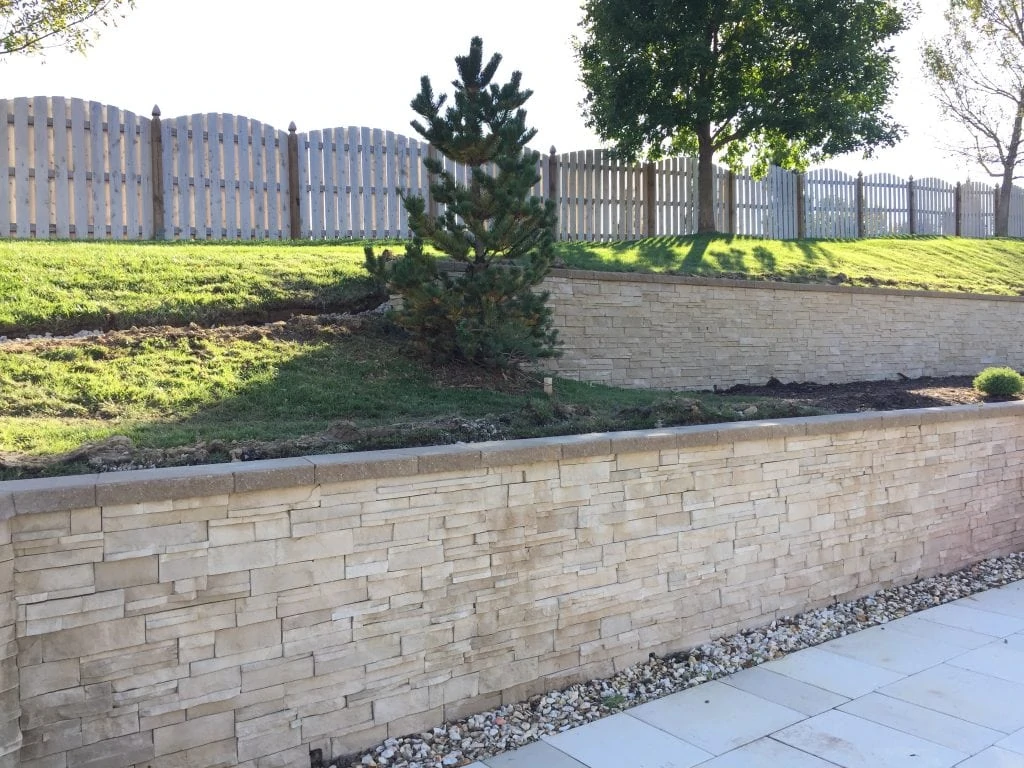 Lastly, you may have noticed I freshened up the blog a bit. I changed the design some, but of course I started it Thursday night before I flew out. So, I still have work to do and items to add but I'm happy with the direction it's headed. If you notice something that is off or doesn't seem to be working correctly, let me know! Also, as a side note for those that receive my posts by email. I'm working to update the settings so that you can receive emails daily OR weekly (I know daily can get annoying). Look for that announcement soon!
I have a busy week of posts planned for you! I'll be sharing my dining room plans on Thursday and also have a really fun giveaway planned for you on Friday (among other posts), so lots going on this week. Have a great Monday!
If you would like to follow along on more of my home decor, DIY, lifestyle, travel and other posts, I'd love to have you follow me on any of the following:
Pinterest / Instagram / Facebook / Twitter / Bloglovin' / Google
disclosure: some affiliate links used