It's been awhile since I've shared some looks for less lighting options (one of my favorites to search for). So, today I'm going to share some great options I've come across recently. Feel free to comment with any lights you're on the lookout for at a lower price and I can keep my eyes open. If you're interested in a particular light, simply click on the corresponding number below the graphic. Most of these finds are more than 75% off the designer finds!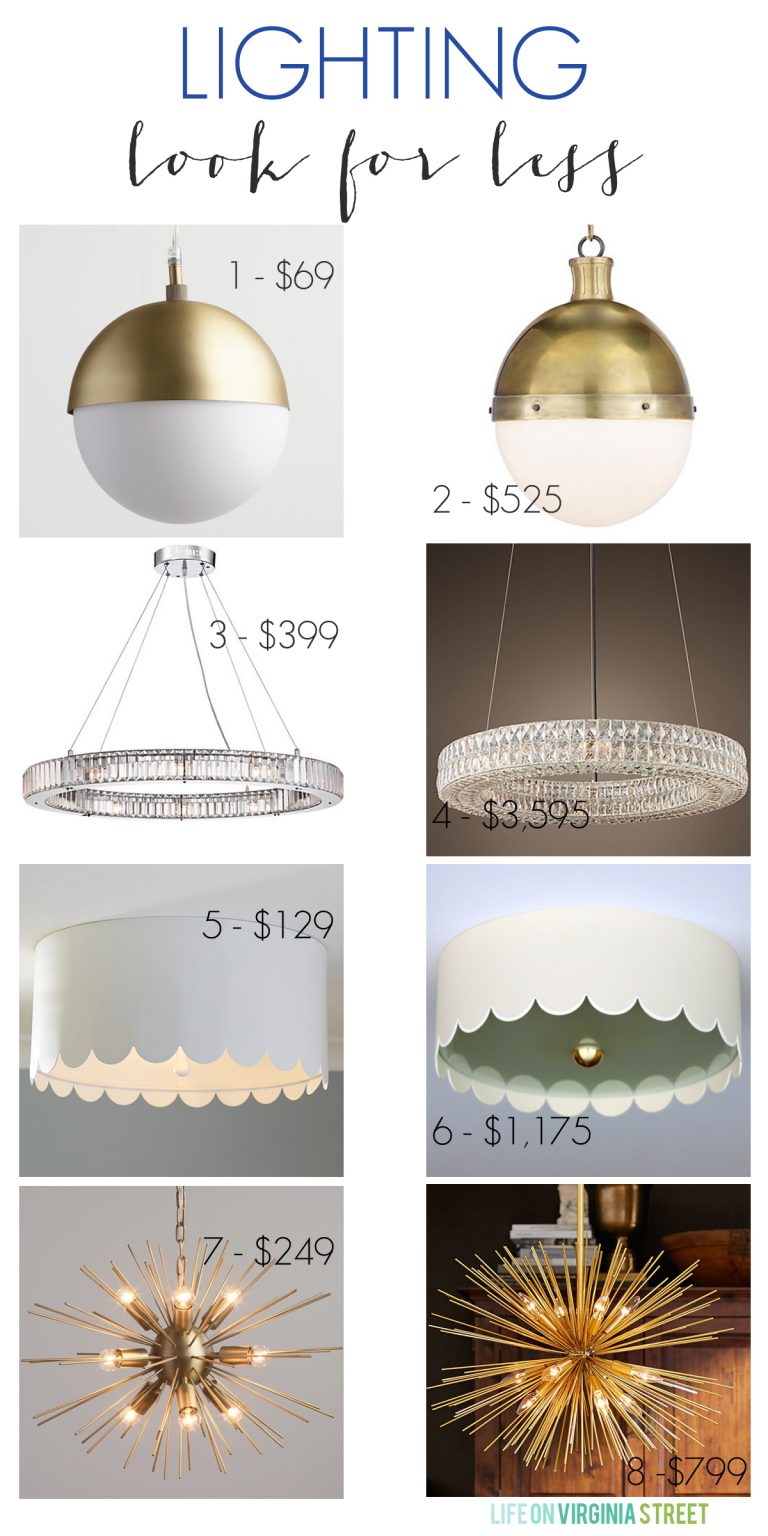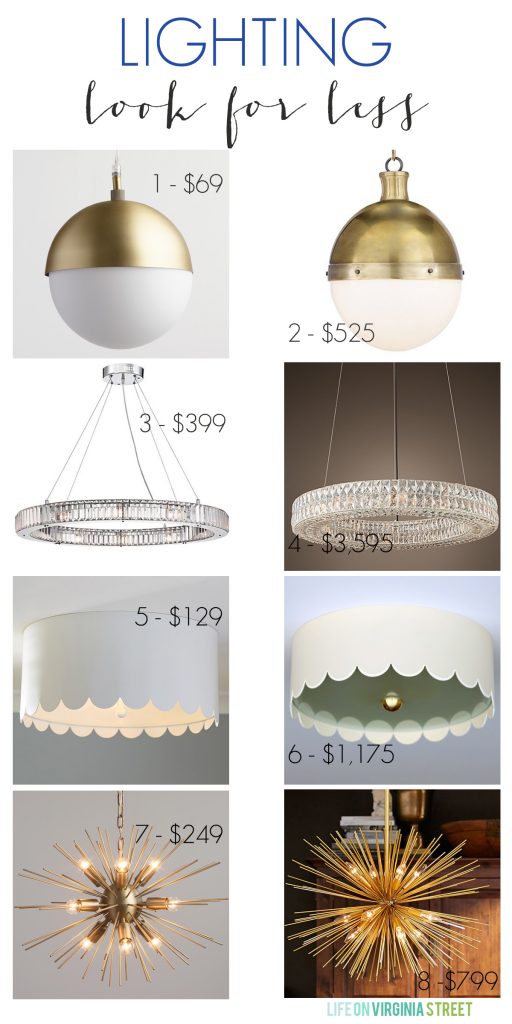 Now for a little inspiration for each of these versions of lighting options!
Option #1 and #2 are such a great choice for island pendants, as demonstrated in the below image from Alice Lane Home via Decorpad. Perhaps one of the hottest lighting trends of the past few years, so it's nice to finally find a semi-close alternative.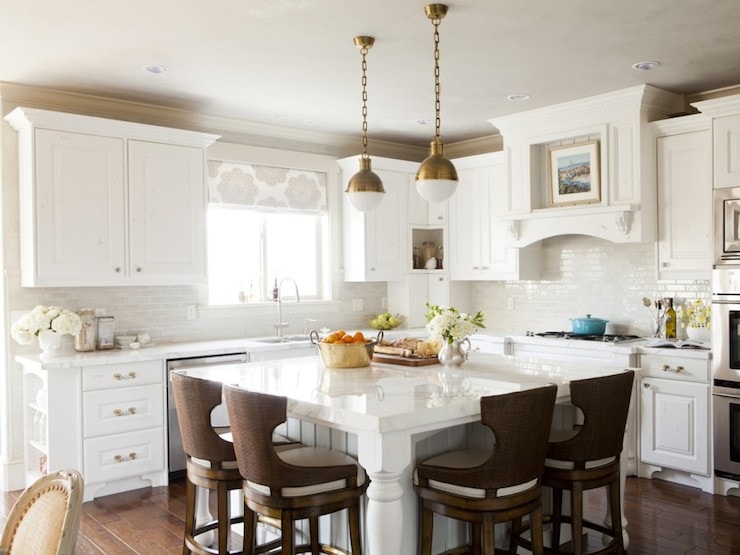 I believe this next one was a reader request some time ago, but I finally found an option. Here's an inspiration picture for #
3
and 
#4. 
Image via Restoration Hardware.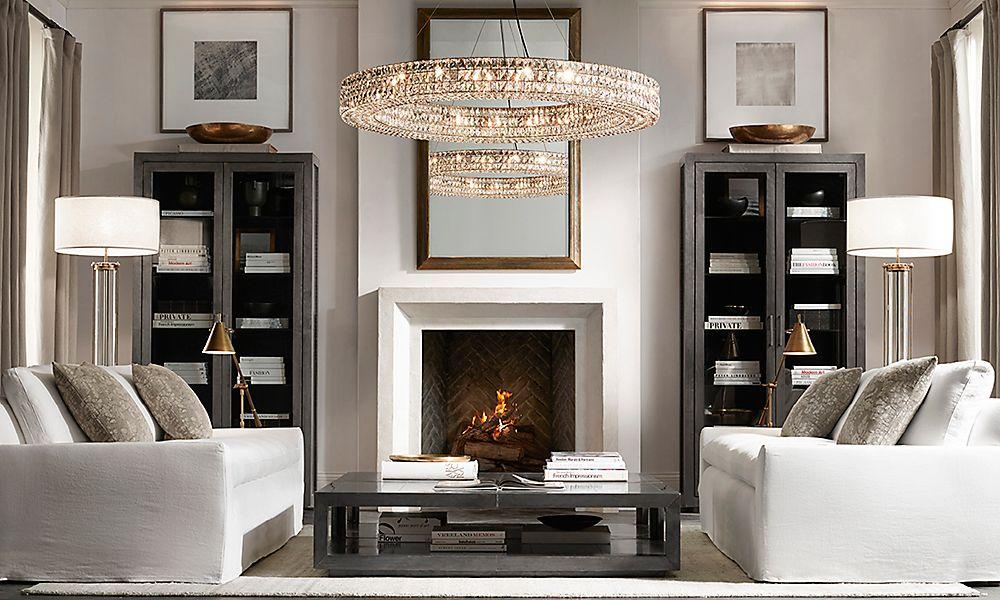 As many of you likely know, finding attractive flush mount lights can be hard! But, I'm in love with these scalloped flushmount options in #5 and #6. So cute for a powder bath or kids room! I can't find either of these in actual rooms, but I can promise they will both be amazing!
I fell in love with the pricier Pottery Barn version (#8) when I saw it in the catalog earlier this year, so I was happy to find this much more affordable version (#7) shortly thereafter! Image via Pottery Barn.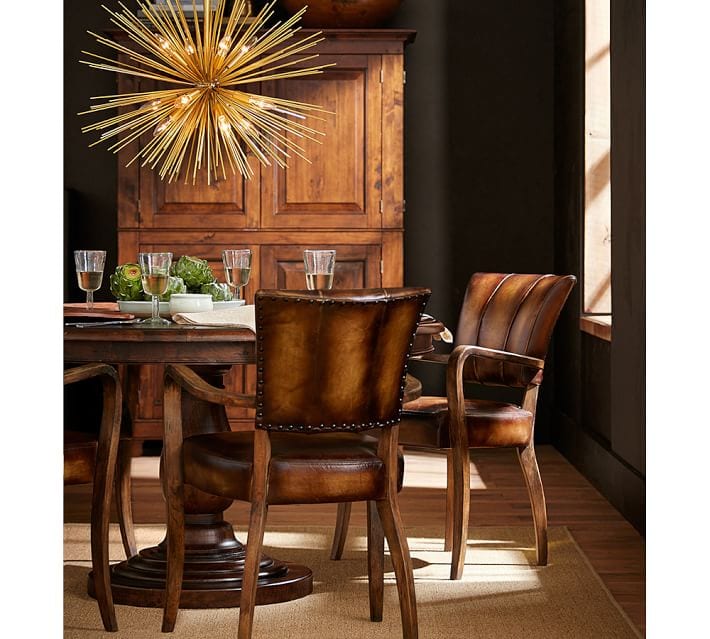 If you love these lighting look for less options, be sure to check out this post and this post for even more ideas!
Any lights you are currently trying to find a look for less version of? Let me know in the comments and I'll start my search!