I hope you all had a great weekend! Ours was monumental because we finally swam in the pool! We had to walk through mud and dirt to get to it, but when it's your first weekend, you really don't care. It was brutally hot in Omaha, so we made the most of it.
I'll share a lot more of the details on Friday's Pool Progress post, but the water was basically green all weekend as the chemicals worked themselves out and the dirt and grime got filtered out. It didn't stop us from going in multiple times though. And it was probably a lot cleaner than most lakes – but it definitely looked like a lake. Or swamp. We could borderline even see past the first step into the pool.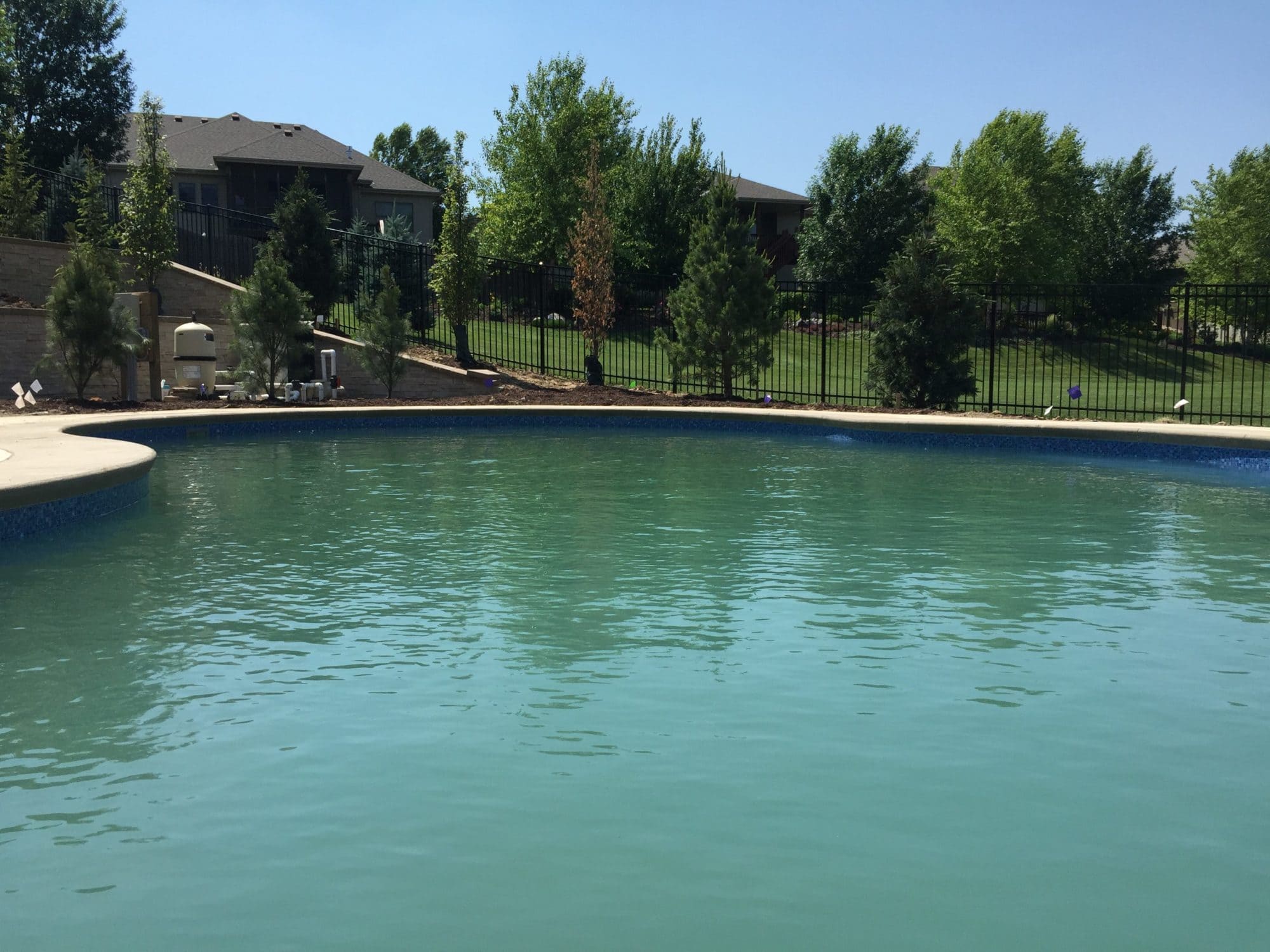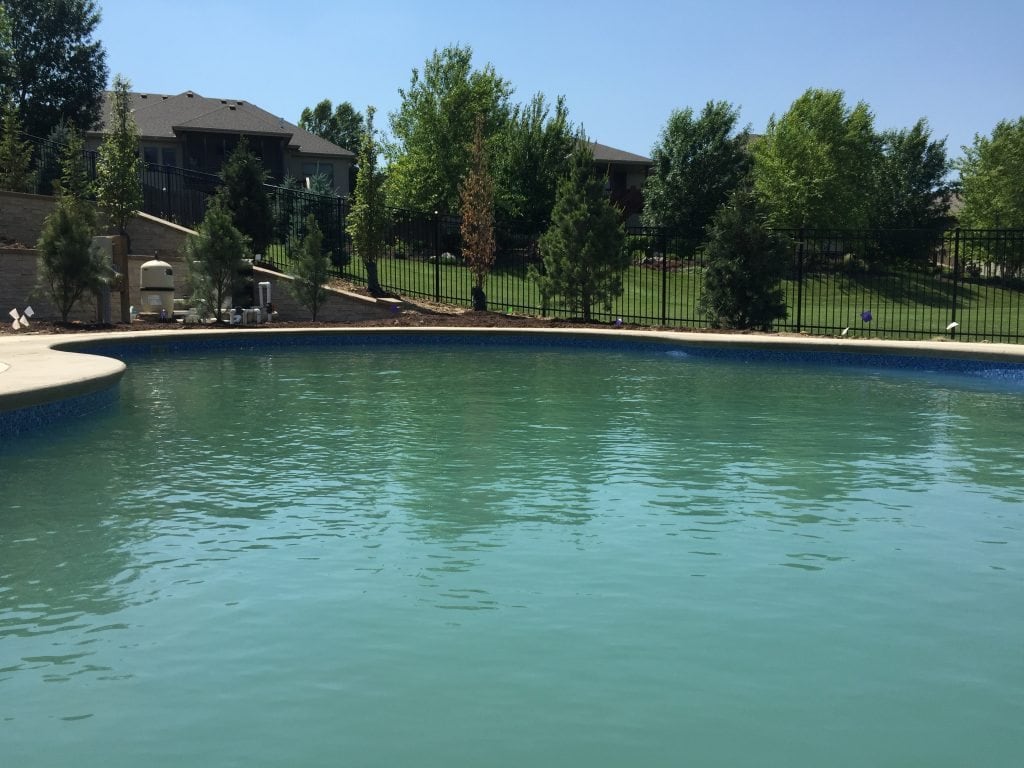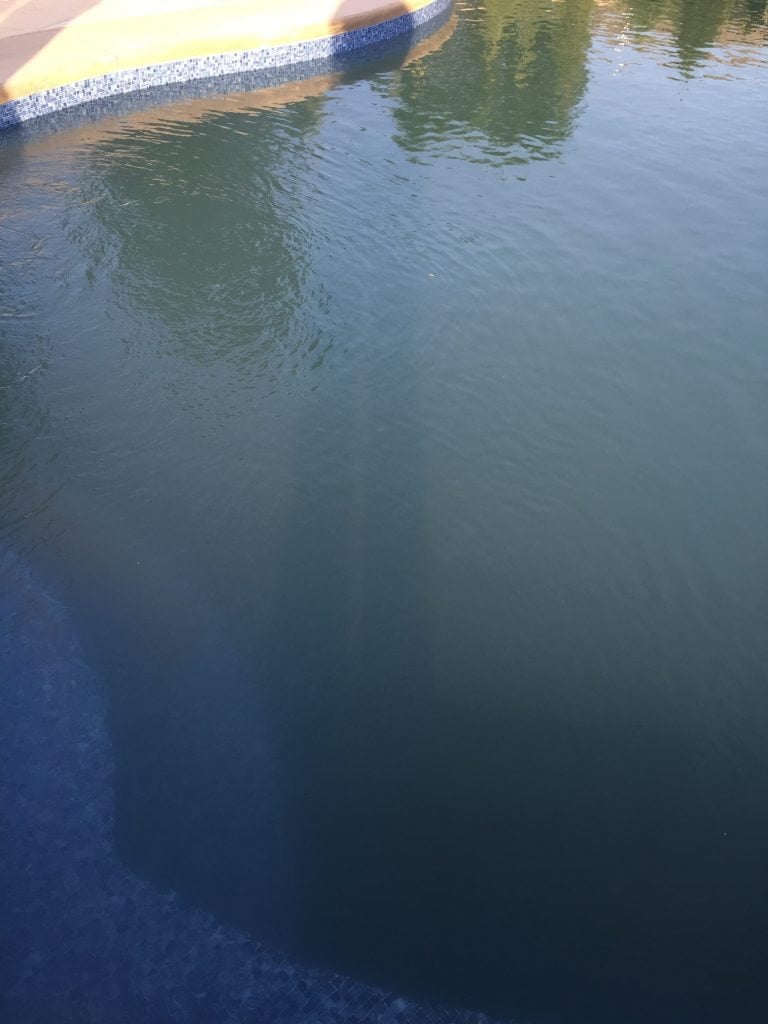 I finally pulled the trigger on ordering some of the swing-arm sconces I discussed for our entryway. I ended up going with this one and I got the pair during a great sale. They are going to totally change our entryway for the better. I'll be sure to give you an update once we have a chance to install them!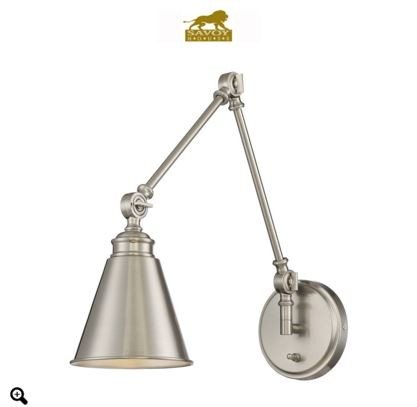 We had had our hopes on having friends over Saturday to swim, but with the cloudy green water, it really didn't make sense. Which was probably a good thing because we had a lot of projects to wrap up. Kurtis and Justin worked on the wall (they're so close to being done) while I wrapped up a project I'll be sharing later today around lunch time! We did crash our neighbor's pool for a few hours and then went out for wings with our friends Jill and Nick.
We also assembled more of our pool furniture that arrived. Not fun, but a definite necessity. It's going to looks so amazing when everything is ready 🙂  And I mostly can't wait until it's all assembled so I can start parking in the garage again. Haha! We still have a ways to go.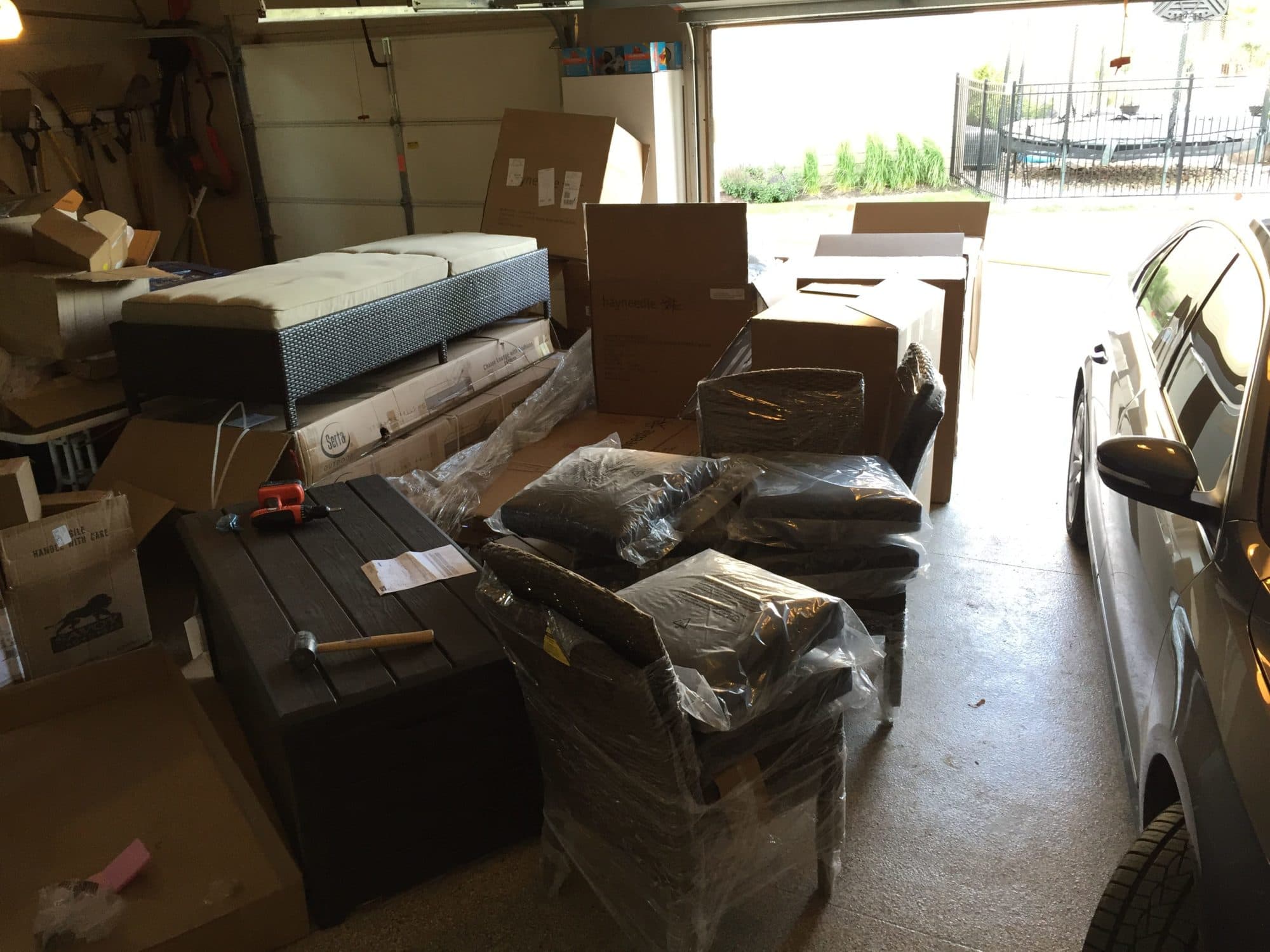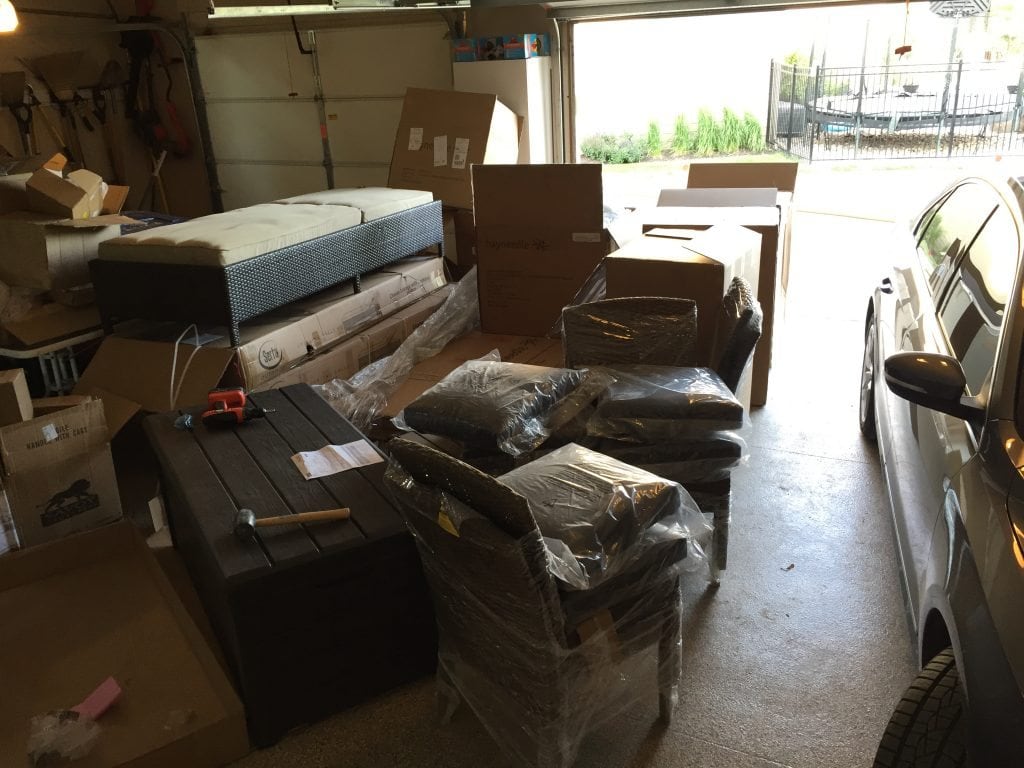 Sunday morning, we woke up to beautiful, clear blue water in the pool! The change was pretty drastic and we were super happy – we could actually even see the floor in the deep end. It even cleared up further as the day went on, and borderline started to sparkle by night 😉 This was shortly after I woke up. Definitely a good feeling and I was much more confident in my liner selection at this point.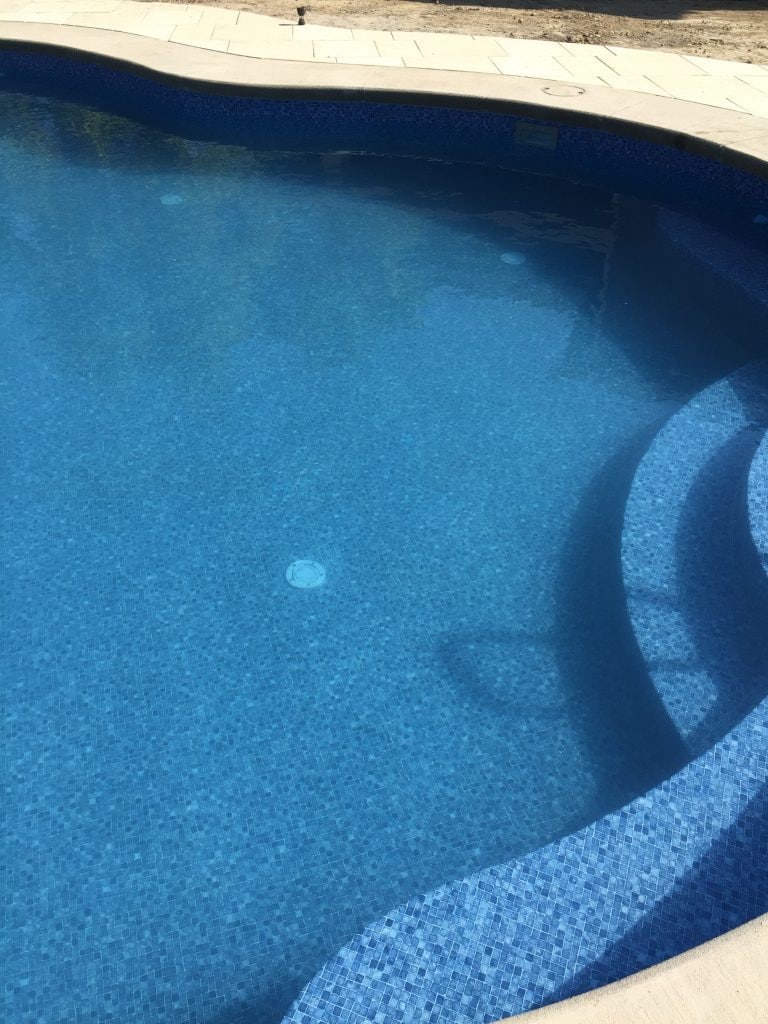 I headed to The Home Depot and Lowe's first thing in the morning to pick up some things, including more flowers and plants to make some planters for the pool area! I finally found some of these yucca plants that I love and have used in the courtyard every year. This planter was looking a bit rough by the end of the day when I took this picture (and it still needs some potato vines), but, after using my favorite fertilizer and watering a bunch it will be perfect in another week or two! I also got a hydrangea bush and some lavender planted, and have more to go.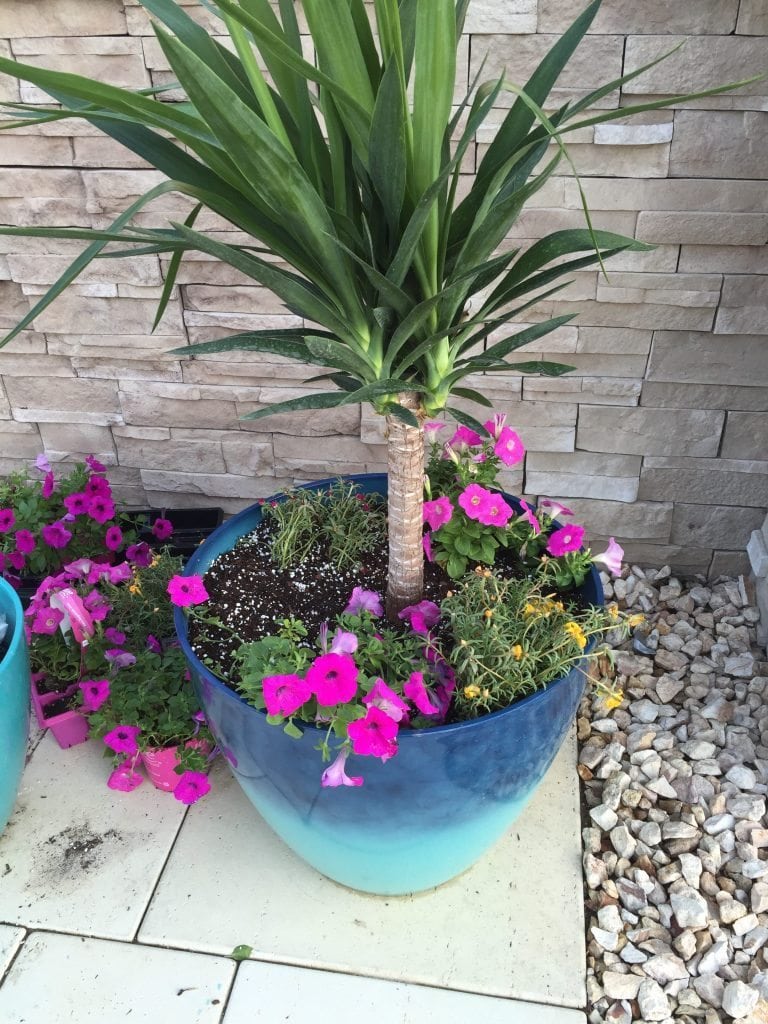 Our friends Jill and Nick came over for a few hours around lunch time to lounge with us. It was a bit surreal to all of us that the day was actually here! They gave us this inflatable cooler, which is seriously amazing. It works particularly well right now, given that we don't have grass or a path to walk on to get to the house 😉 You can also see my adorable palm tree drink floats down in the deep end. They worked like a charm!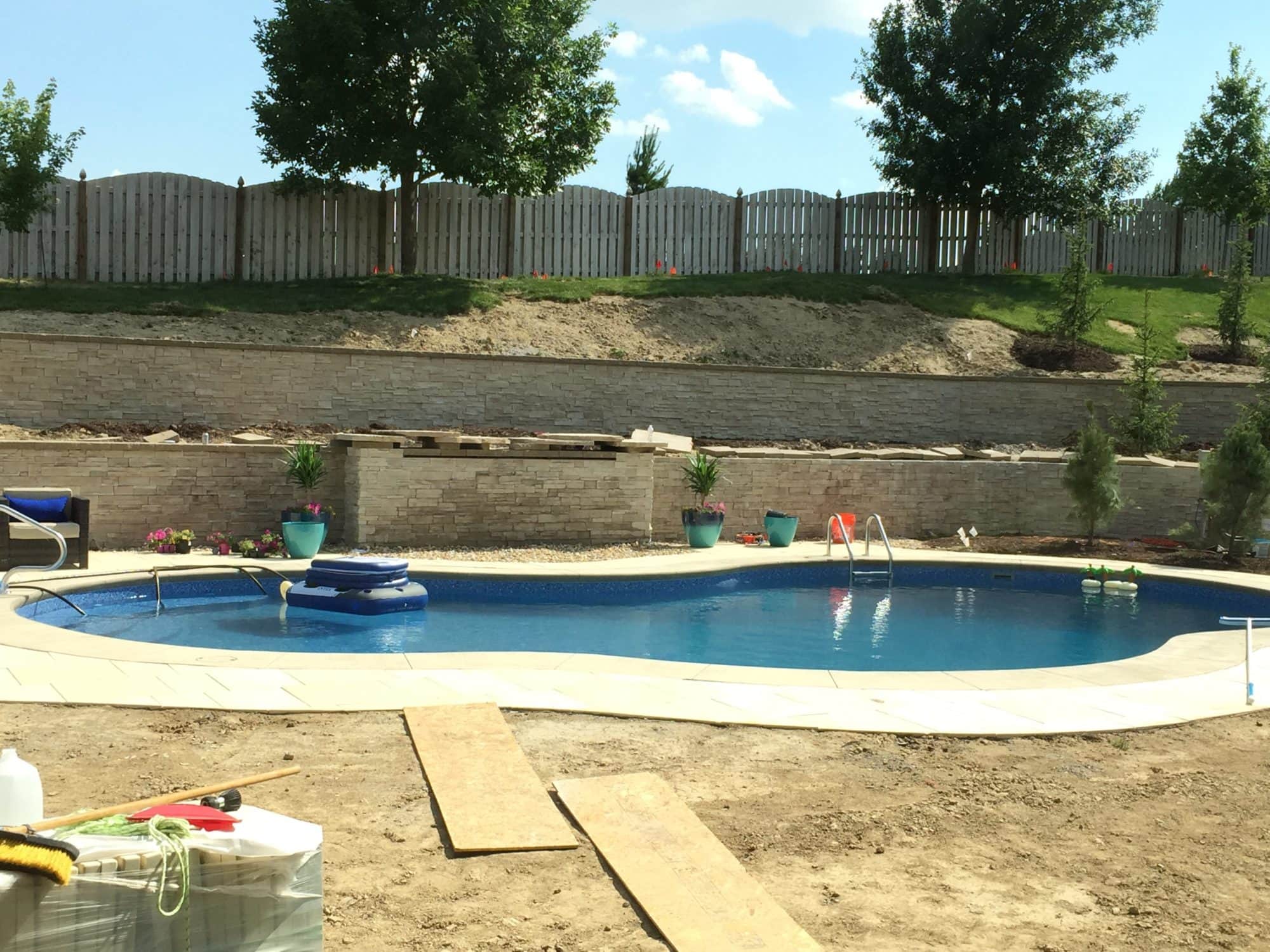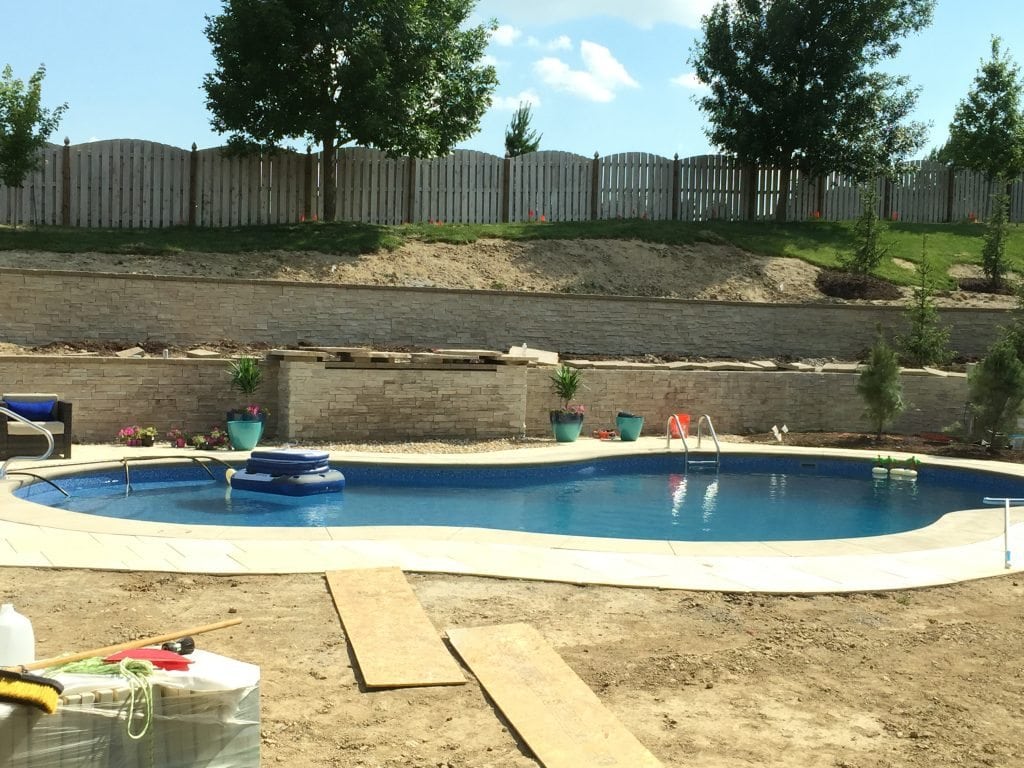 Something that became quickly apparent this weekend is that we're both going to need to invest in some more rash guards. I had SPF 30 or 50 on all weekend and I still got so dark (and burned in some places). I have three rash guards, but only one has arms that go down to my elbows, and ideally, I'd love one that covers all of my arms. I'm loving this rash guard selection – so many styles and patterns to pick from! This paisley rash guard looks less surfer girl-ish like my others do and may be a great long-sleeve alternative. This striped option is also a cute alternative (and more affordable).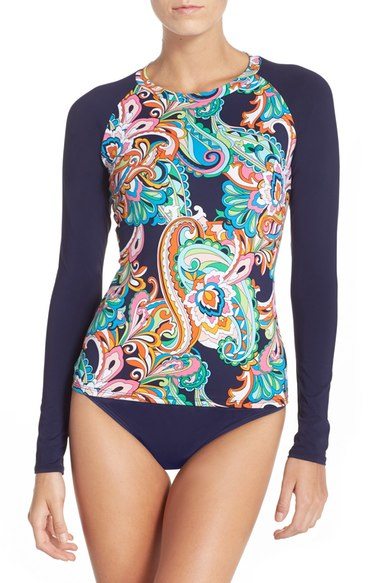 I'm hoping we can start our covered patio makeover this week. My striped outdoor curtains have arrived and I'm just waiting on this bad boy to arrive to make our project easier (I'll also have one to give away!). Then, I can start styling the space and share all the details with you hopefully fairly soon!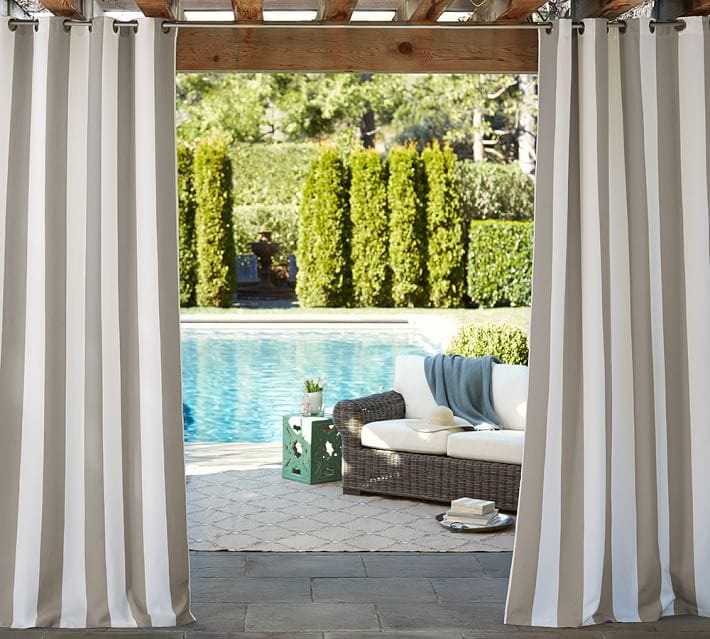 Don't forget – I'll be back around lunch time with a fun DIY project. Have a great week!
If you would like to follow along on more of my home decor, DIY, lifestyle, travel and other posts, I'd love to have you follow me on any of the following:
Pinterest / Instagram / Facebook / Twitter / Bloglovin' / Google
disclosure: some affiliate links used