This is a sponsored post written by me on behalf of Folgers. All opinions are 100% mine.
Saturday mornings are definitely my favorite few hours all week. It's strange to me that I set an alarm all week and can barely manage to get out of bed to get ready throughout the week. Yet, when Saturday morning rolls around, I like to be up by 6 am if possible! I don't want to waste a single minute of the weekend.
Although I actually have a decent amount of "alone time" during the week, it typically involves me working on the blog. That's why Saturday morning are so precious to me. My husband and I set aside each Saturday morning to have a few hours of alone time to do whatever we want before we kick off any projects for the weekend. I'm typically in my office and he's usually in the kitchen (likely reading about sports) but these few hours each week recharge us after a long week prior – which is the reason they are so important for both of us! It's one of the few times in the week I allow myself some idle time. I'm definitely that person that cannot function until I have a cup of coffee in my body.
Lately I've been loving Folgers instant coffee for my first cup of coffee. Perfect for times when you need a cup of coffee now, which could even include those times when you're waiting for your full pot to brew. Without coffee, I'm not human so having immediate access to it makes me happy 🙂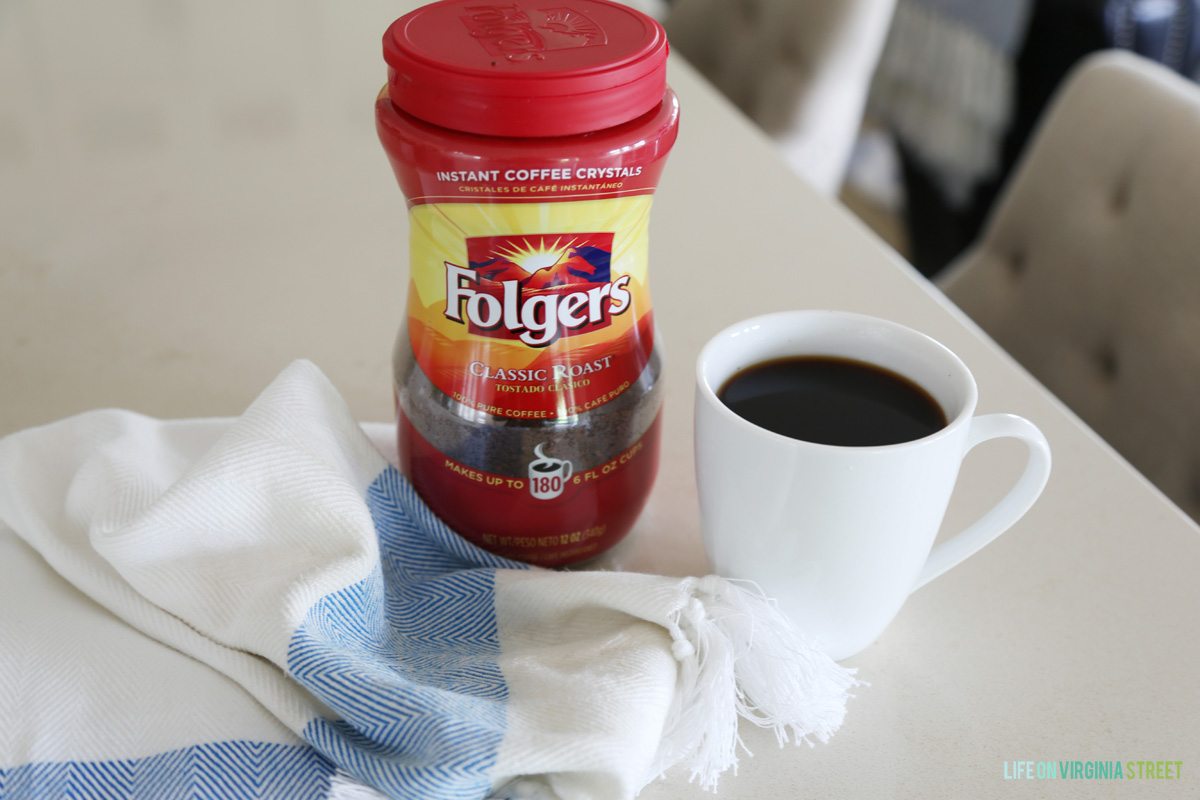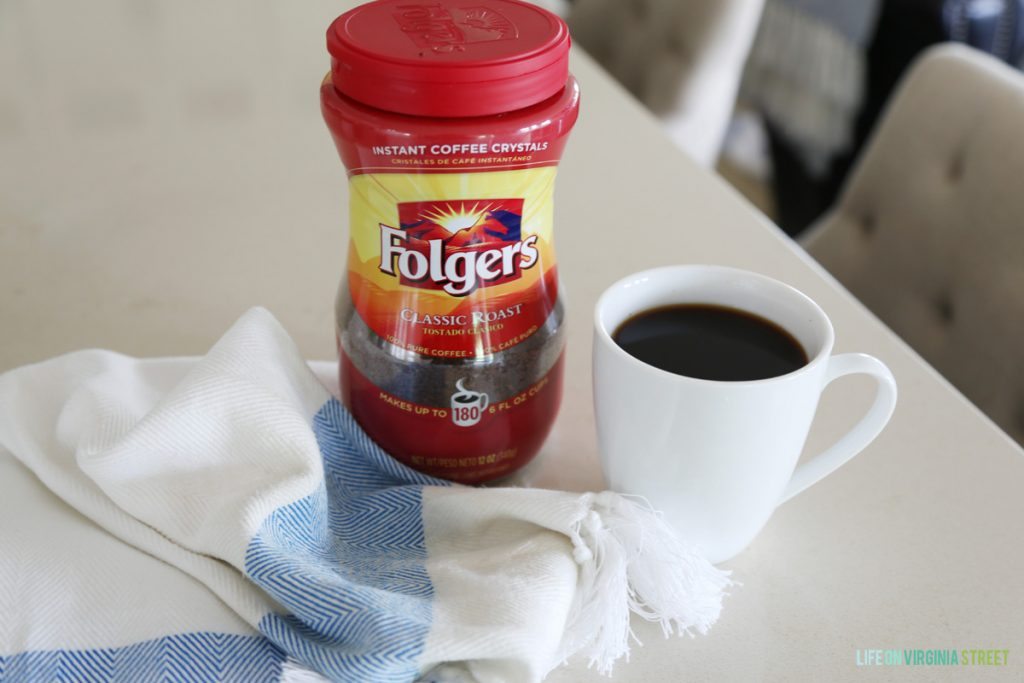 Once I have my coffee in hand and the cats have been fed, I head to my office. Although the order of my "tasks" may vary, all are completed and enjoyed equally. First, I'll usually hop online and scroll Pinterest or Instagram, or get caught up on my blog reading for the week. I love to use this time to feel inspired. Basically I'll fall down the rabbit hole of anything that catches my attention and its wonderful to not have an agenda or things I "have" to read or view.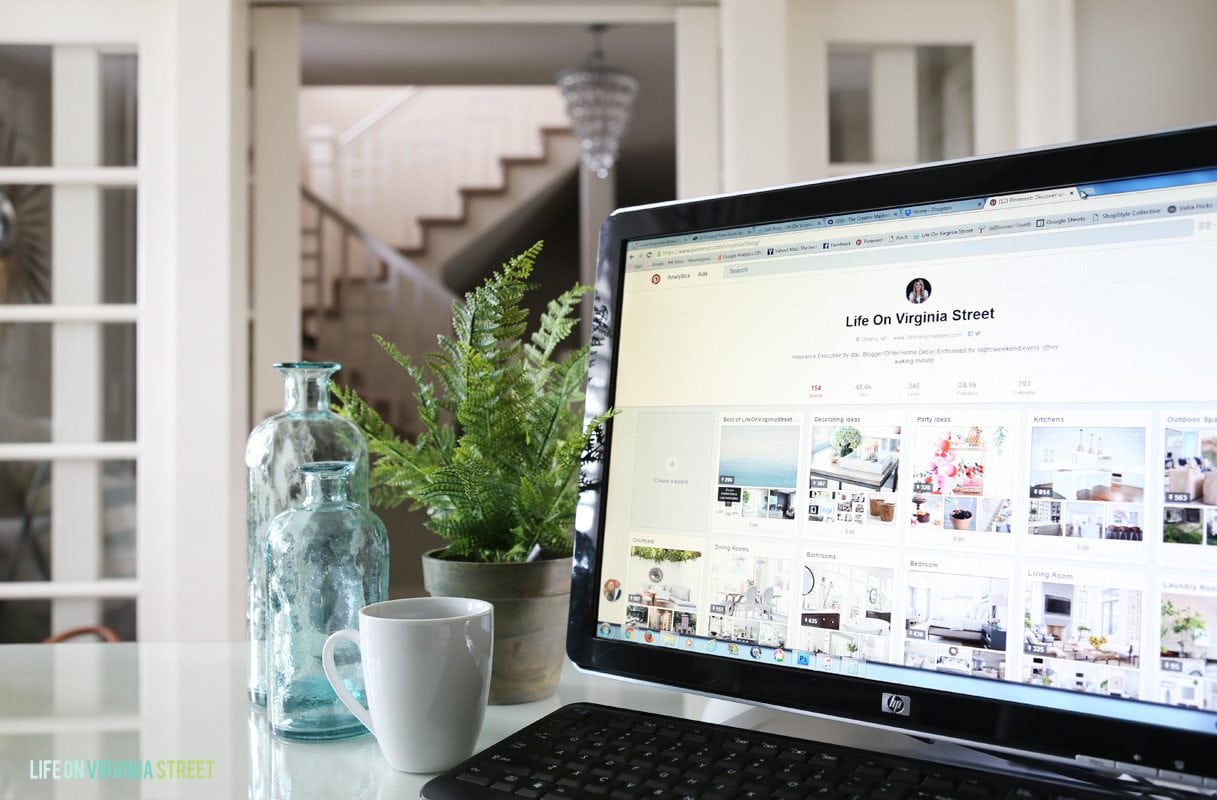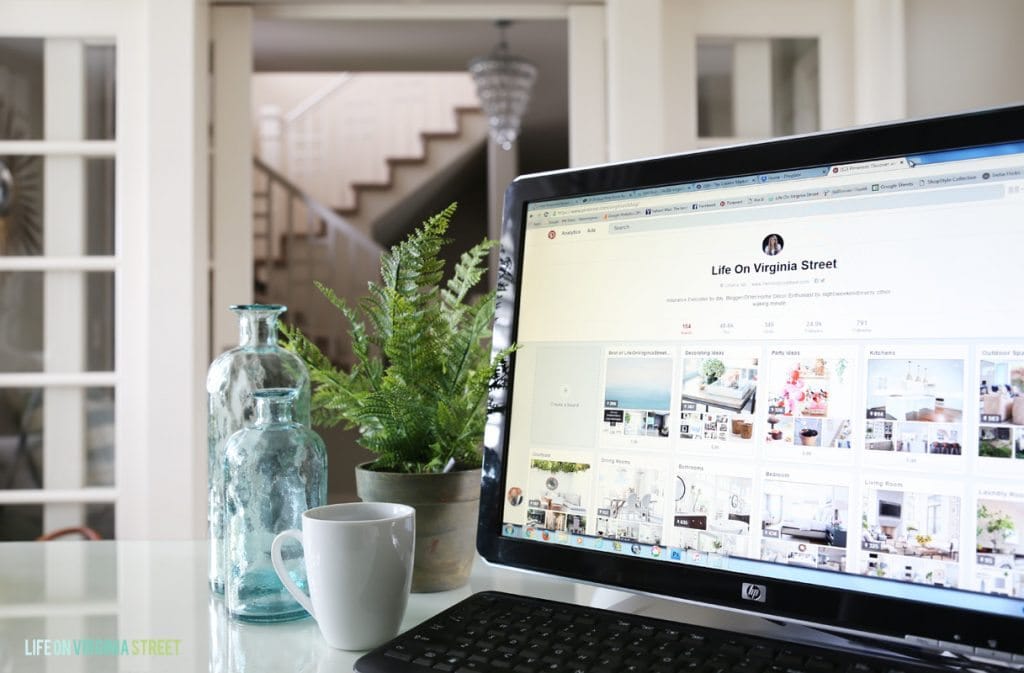 Another favorite "task" during this time is to flip through the magazines and catalogs that have accumulated throughout the past week. This can also serve as a huge source of inspiration! It's not uncommon for me to tear our pages with ideas for future projects, fabrics I love or things I could potentially DIY down the road.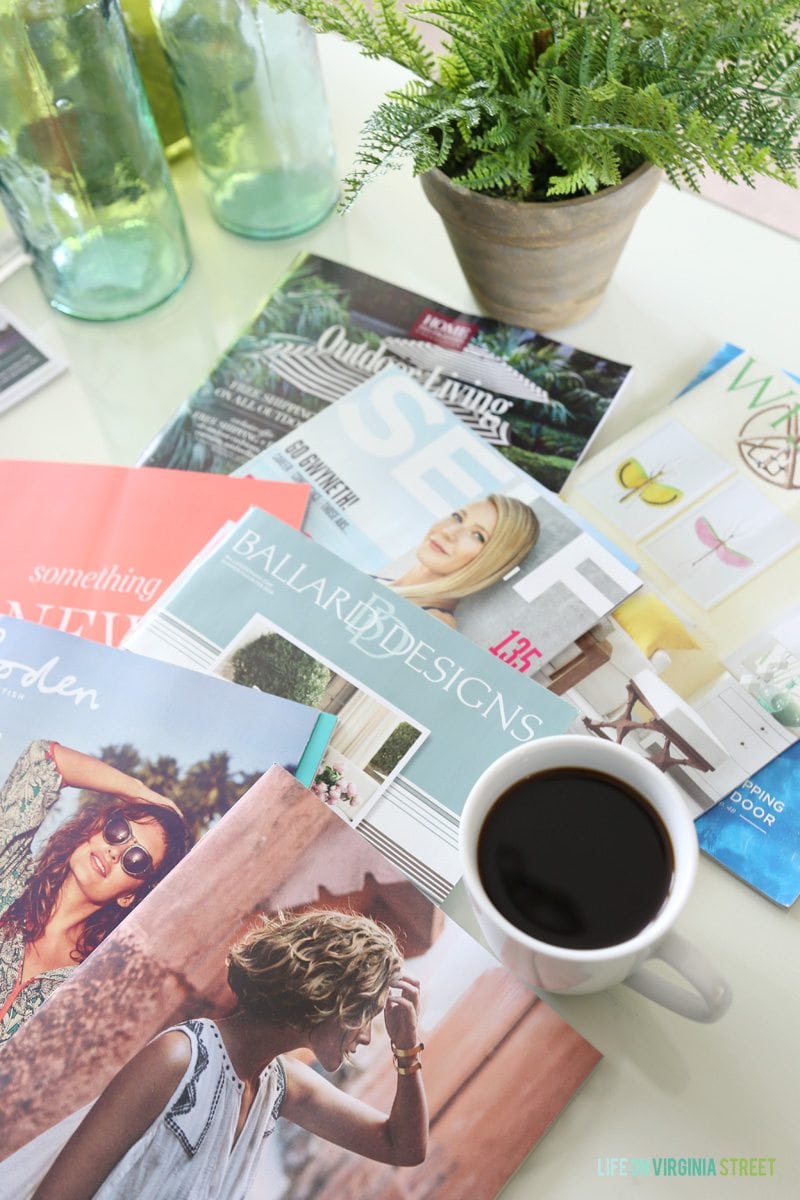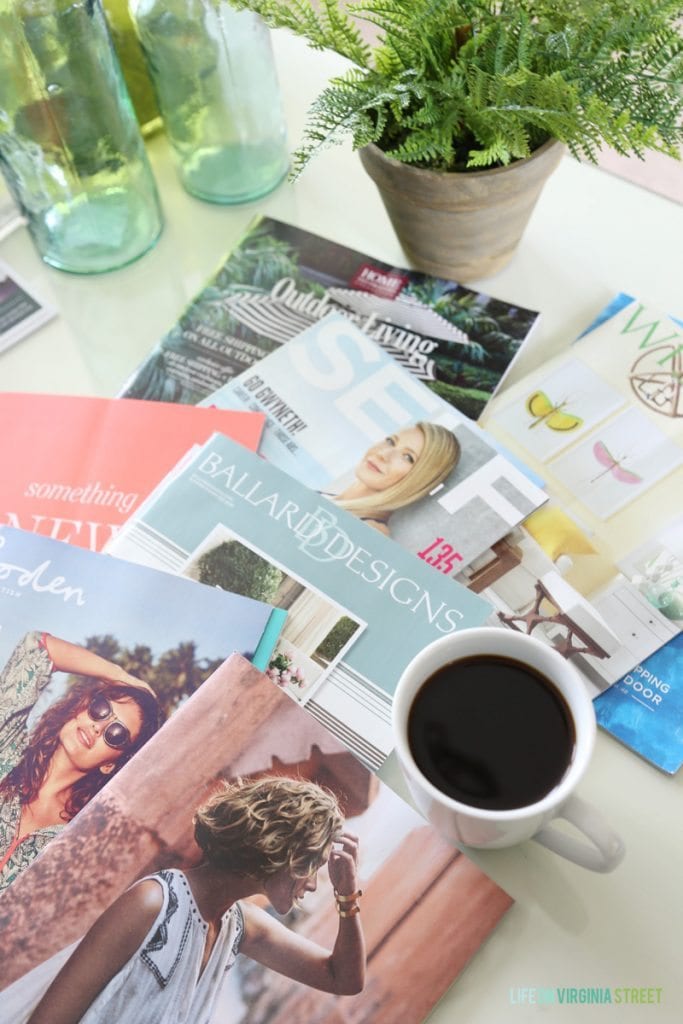 Lastly, one of the best part of Saturday mornings is all the snuggle time I get with the cats. I think Saturday mornings may be their favorite too because they can tell it's the start of a few days with us being home with them! Typically, while I'm on the computer, you'll find one (or more) of them curled up in my lap.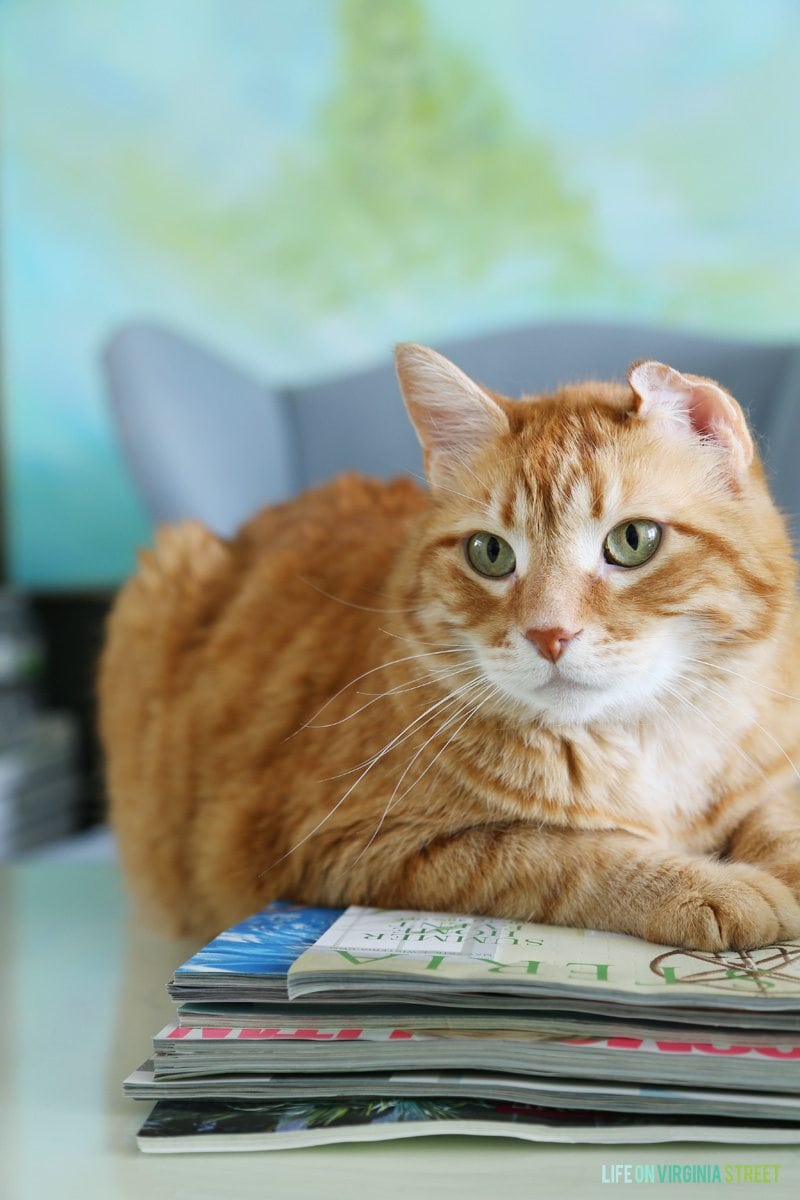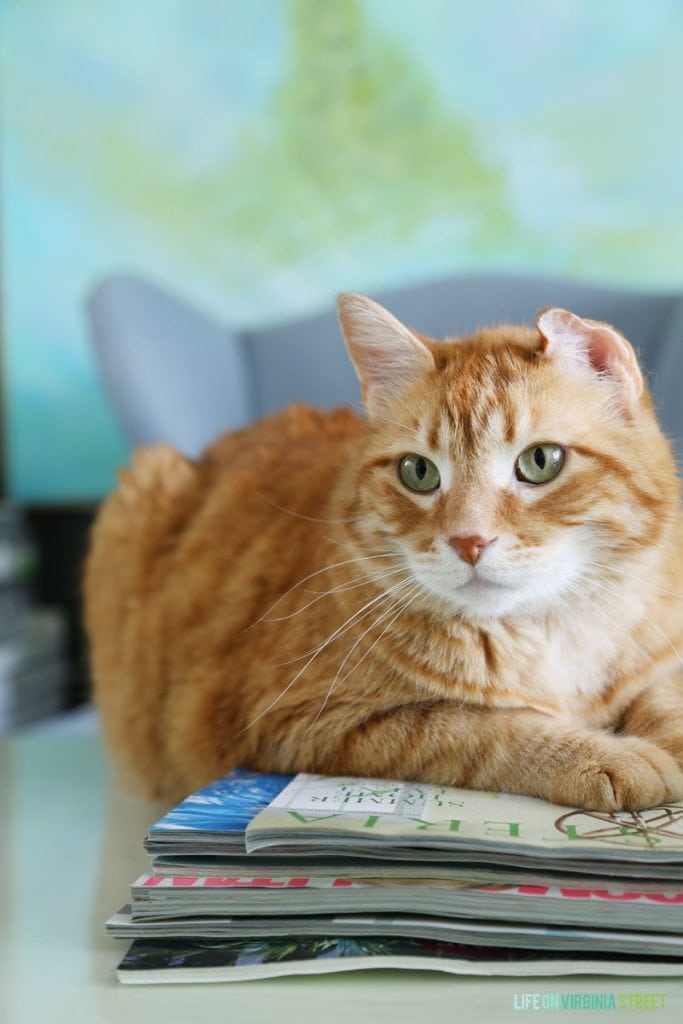 Typically by 10 am, we're loaded up on caffeine and Kurtis and I have figured out our plan for the day and veg time is over. But it really is amazing just how invigorating those few hours each week can set the perfect tone for the whole weekend! If we have an action-packed weekend, these first few hours can also help us feel like we had a bit of down time, even when the rest of the weekend may end up being hectic.
What are your favorite hours of the week? Do you allow yourself some alone time? Are you one that needs your coffee right away once you wake up? If so, you can check out more on this Instant Coffee and even some Folgers Recipes to spice it up a notch! 
If you would like to follow along on more of my home decor, DIY, lifestyle, travel and other posts, I'd love to have you follow me on any of the following:
Pinterest / Instagram / Facebook / Twitter / Bloglovin' / Google