My parents flew into town from Utah for the holiday weekend, so we had a nice six-day long weekend! They arrived into town last Wednesday evening and then flew out early yesterday morning, so not only did we have a lot of fun while they were in town, but we were able to get some much-needed projects completed!
We fit in multiple rounds of dominoes in the evenings while they were here.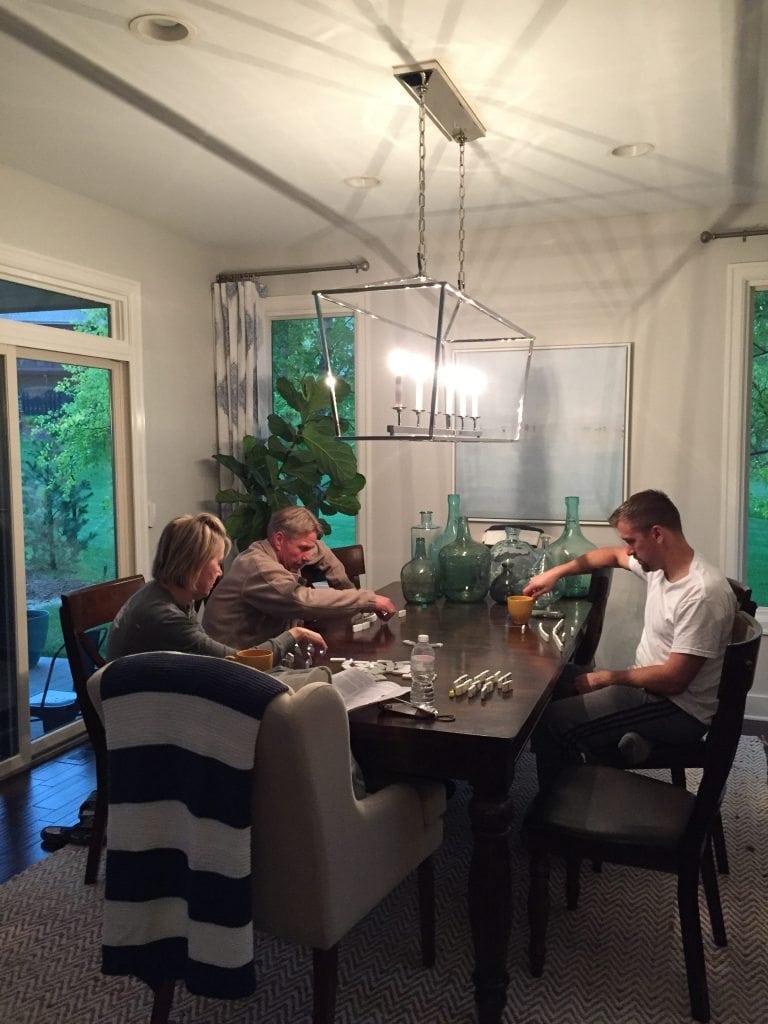 My dad wanted to visit a few coin stores, so my mom and I hit up some cute local boutiques. I found these cute outdoor cups and this yummy Garden Sage outdoor citronella candle – I know both will get a lot of use this summer!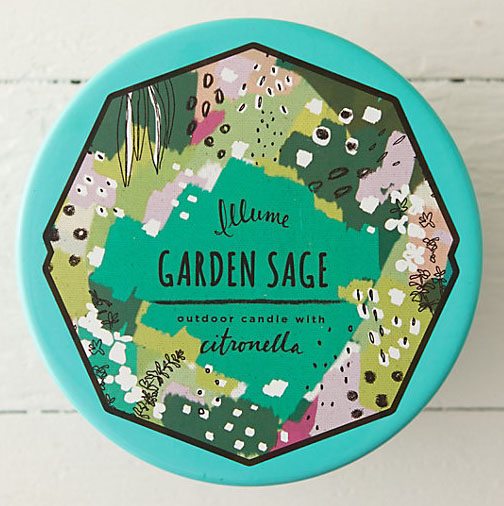 My mom also helped me finish planting my planters out back. They are ready for summer!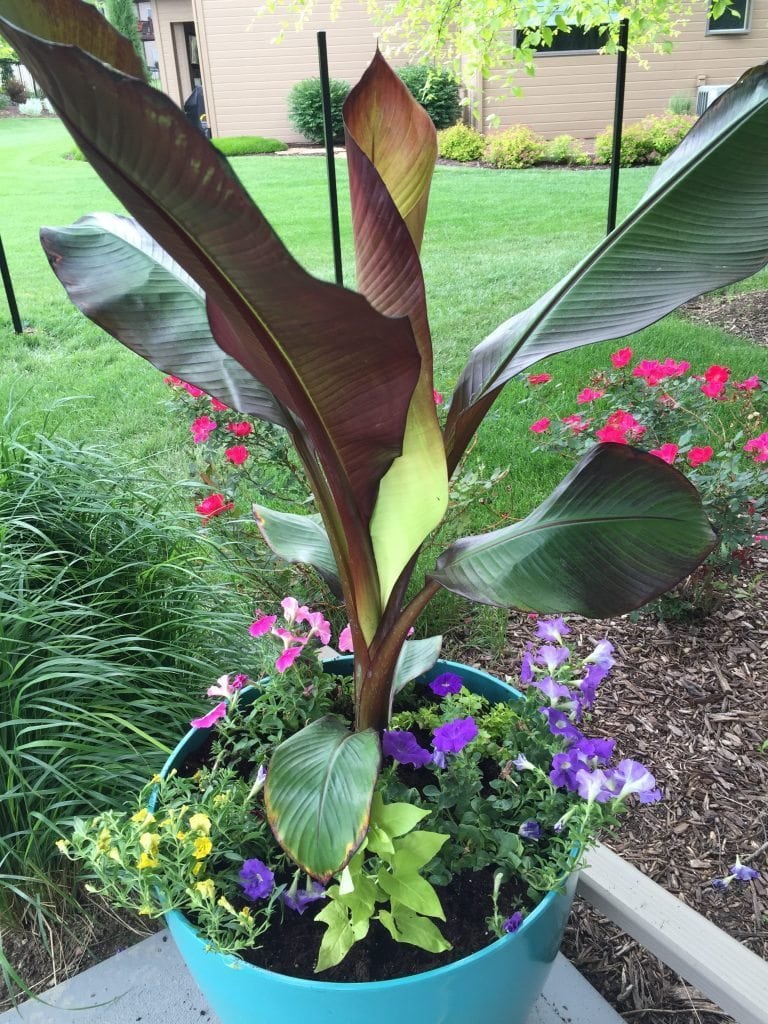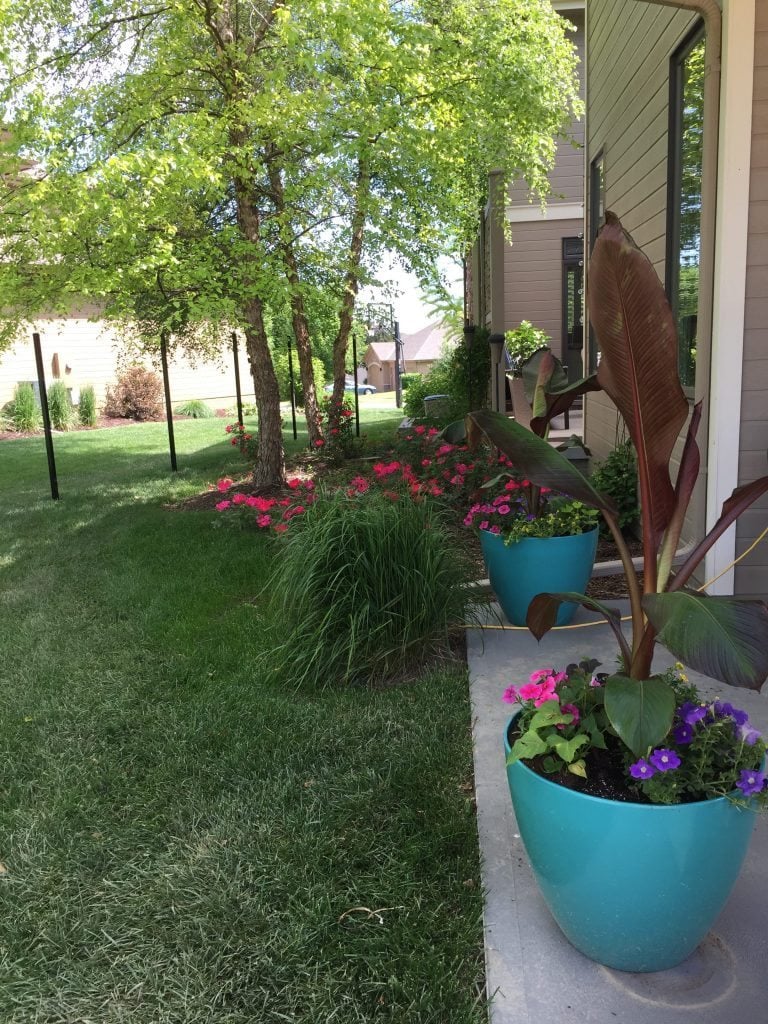 And, as you may be able to tell in the background, we got fence posts! And trees too, but I'm going to make you wait until Friday to see all the progress made this week!
Whenever my parents are in town, we eat like kings. One of our favorite meals is breakfast with my mom's amazing buttermilk syrup. It's maybe the best thing you'll ever eat. My favorite meal with with homemade waffles and fresh blueberries. So good!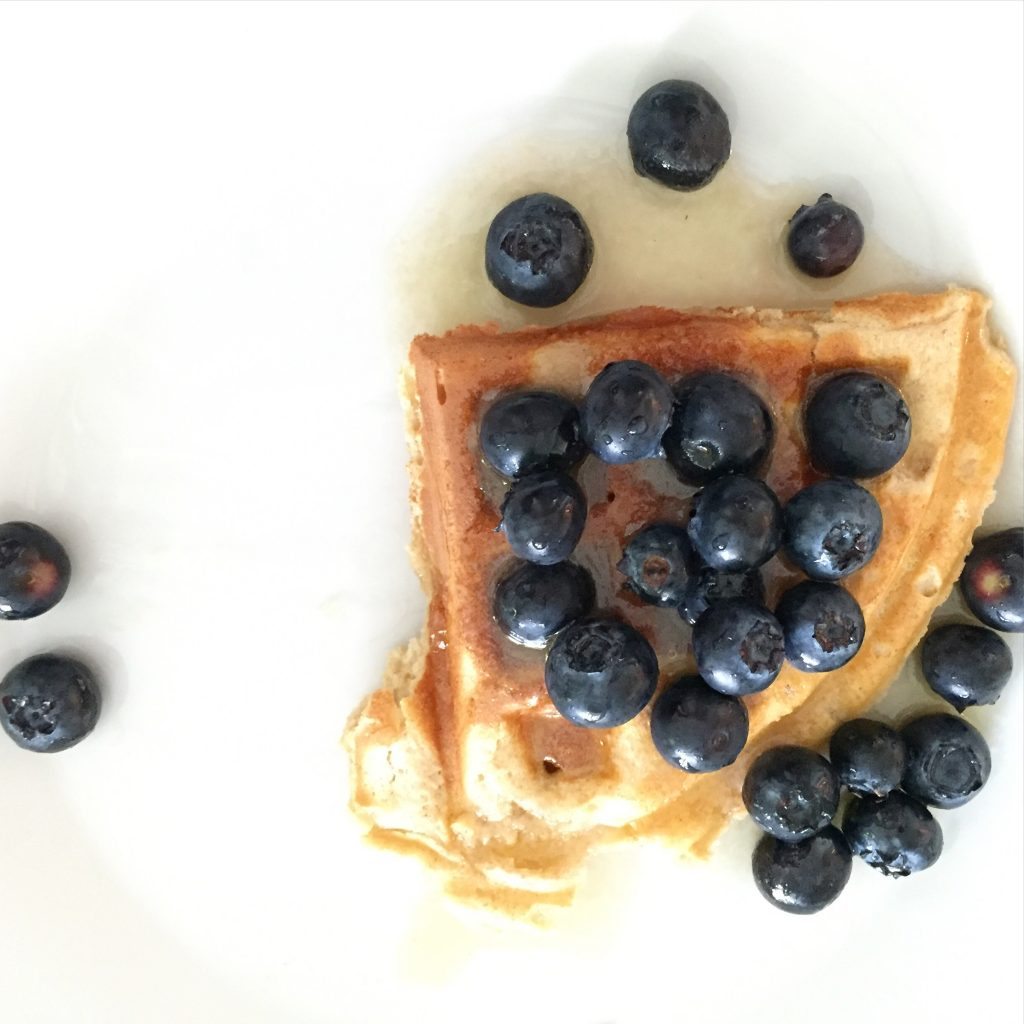 I finally ended up ordering some beach towels for the pool area. These French blue striped cabana towels are a perfect fit for my design plans (I hope to share the plans Friday!) and they went on sale even further over the holiday weekend!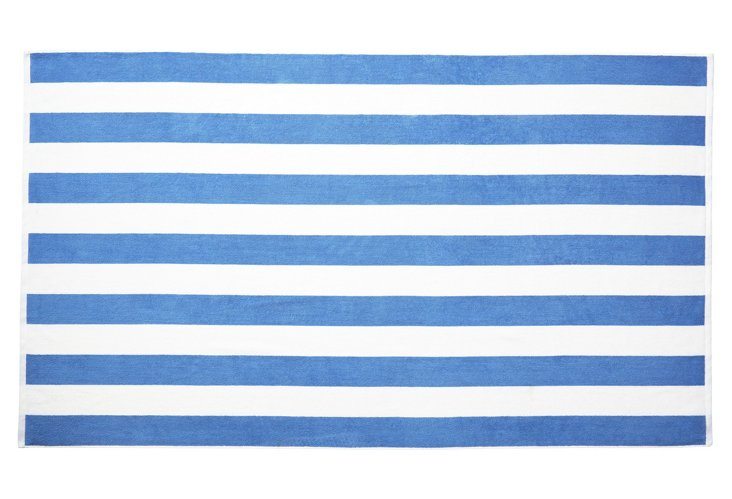 Sunday was a gorgeous day, and we invited Kurtis' sister and brother-in-law over to enjoy his first smoked ribs of the season. My mom made a yummy salad with strawberries, avocados and almonds, with a homemade strawberry poppyseed dresssing. The food was all so good!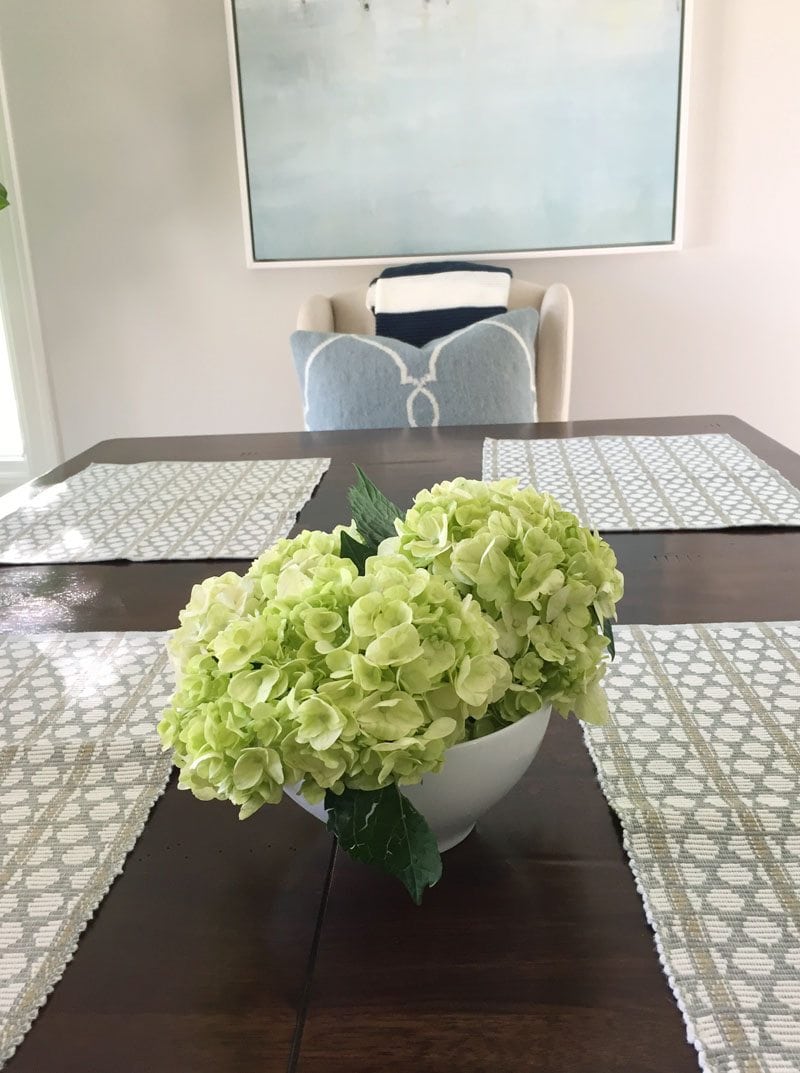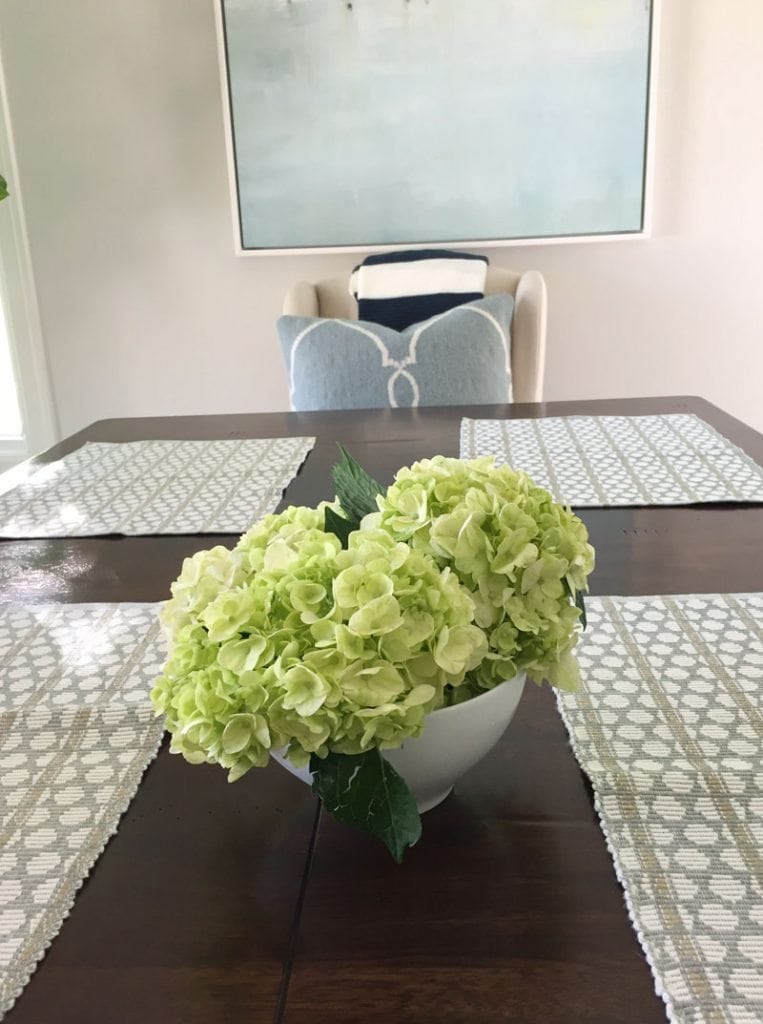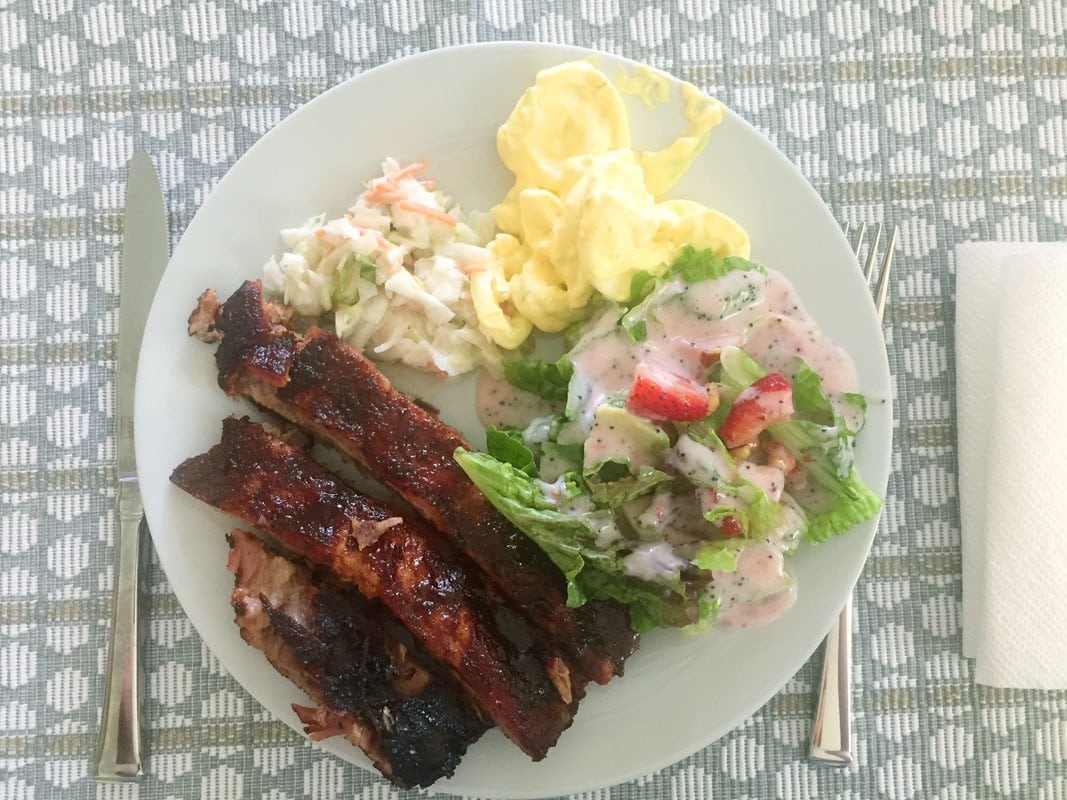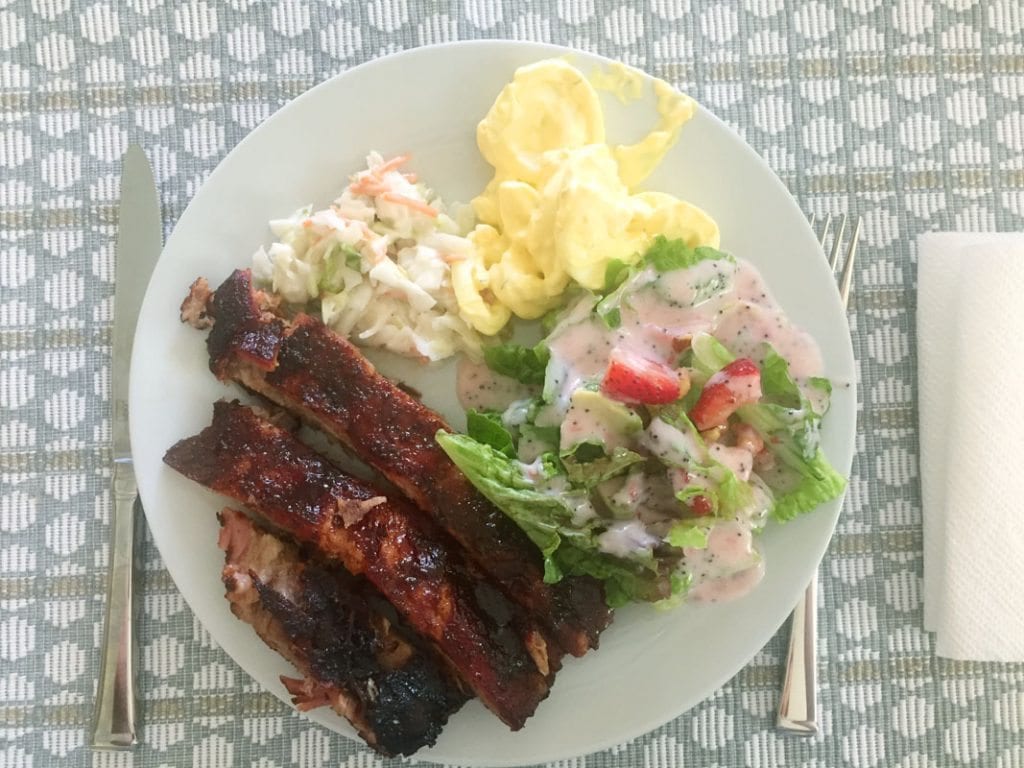 Afterwards, we played a mean game of Cornhole and a few of our neighbors came over to join in the fun since we were causing such a commotion.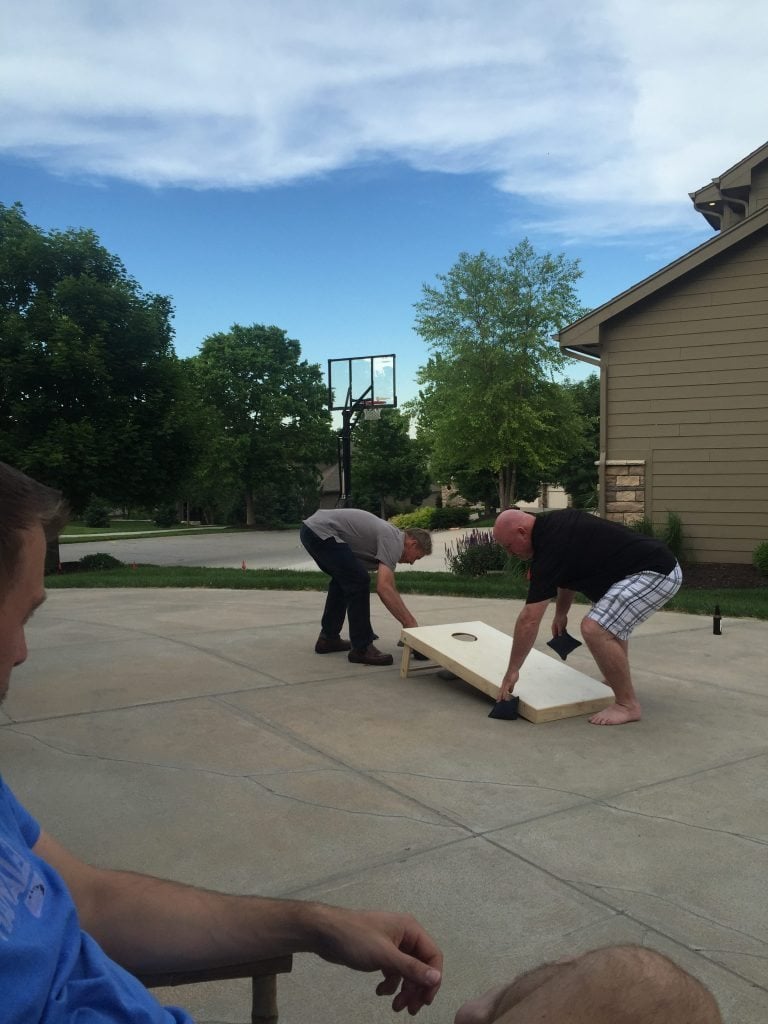 Yesterday, I finished sewing all my fig leaf pillows for my summer decor. Henley "helped" me.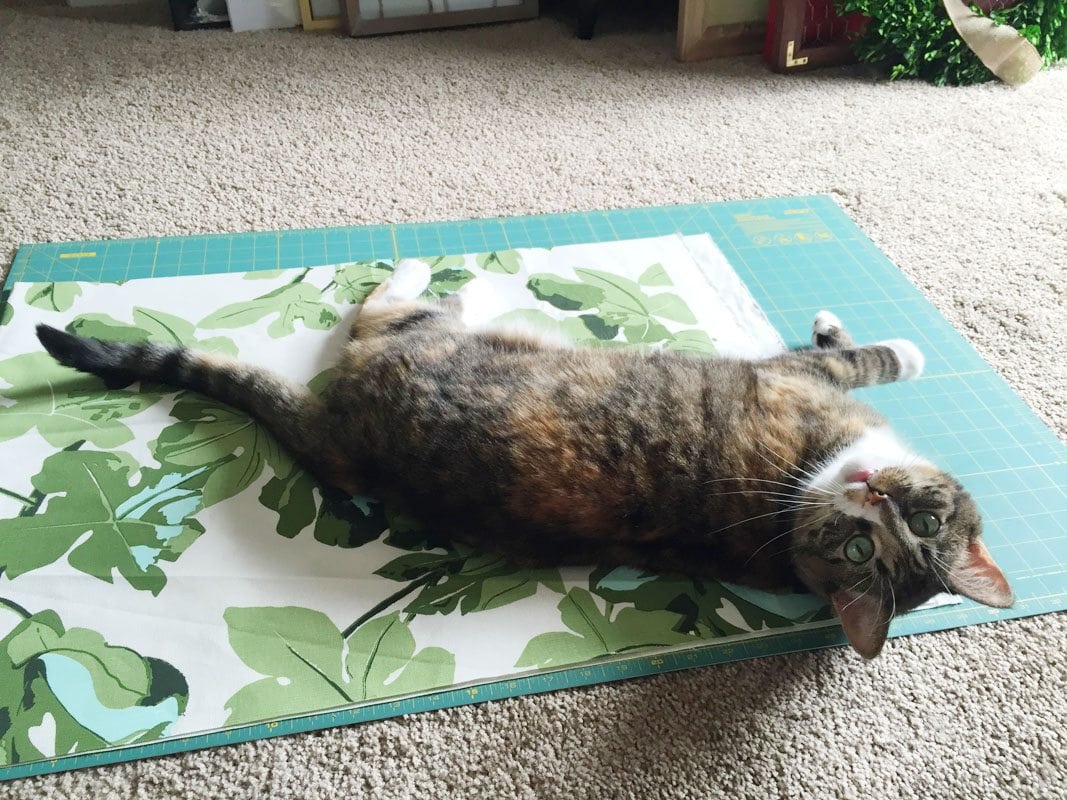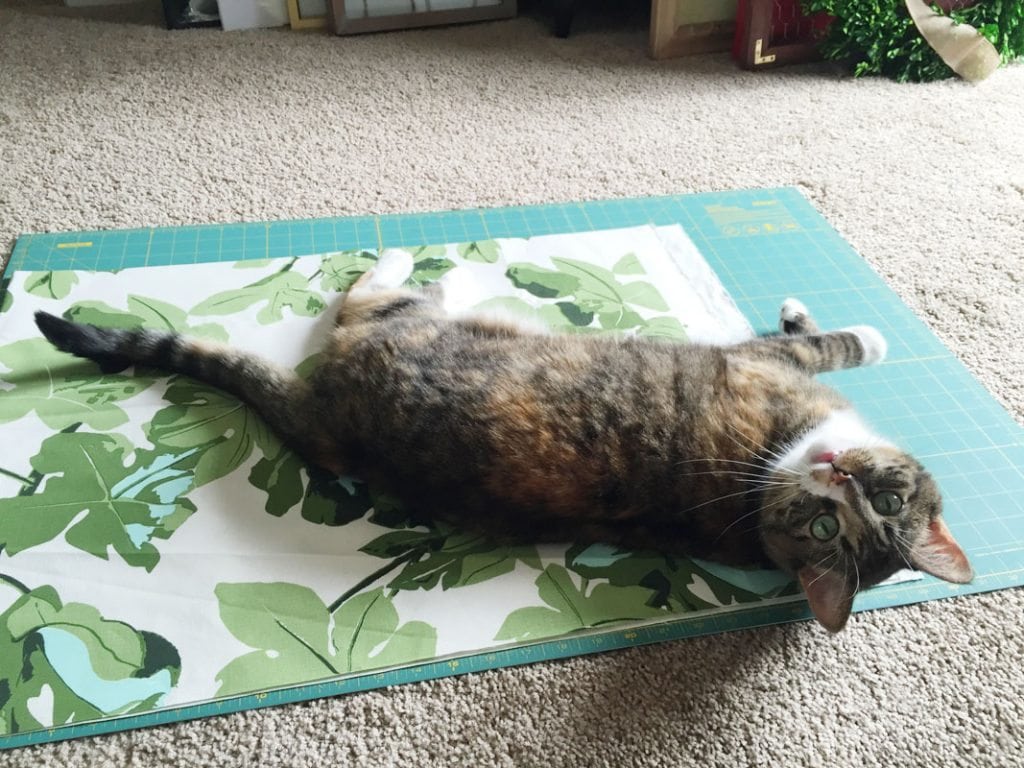 I hope you all had a wonderful holiday weekend!
If you would like to follow along on more of my home decor, DIY, lifestyle, travel and other posts, I'd love to have you follow me on any of the following:
Pinterest / Instagram / Facebook / Twitter / Bloglovin' / Google
disclosure: some affiliate links used