Good morning! I hope you all had a nice weekend with some good down time! Here's a little bit of what we've been up to around here lately.
This post contains affiliate links for your shopping convenience. Click here to read my full disclosure policy.
Home Projects & Updates
The big news of the week: they came to open the pool on Thursday! We also had our spring landscape clean-up and new mulch arrive on Tuesday. So our view out the window is definitely starting to change a bit for the season!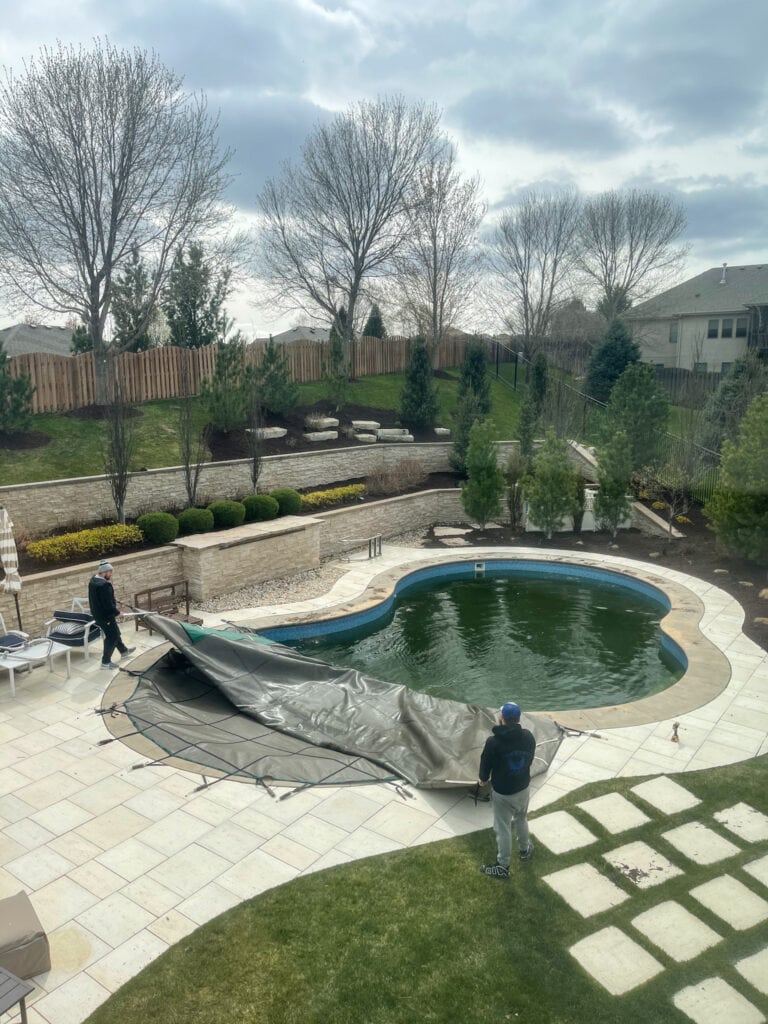 When they first open the pool, it's kind of a crap shoot if we get semi-clean water or a total sludge fest. This year it was the latter. We were actually expecting it this year given all the snow we had (which tends to cause lots of debris to run into the pool when it finally melts). Here's what it looked like that first night.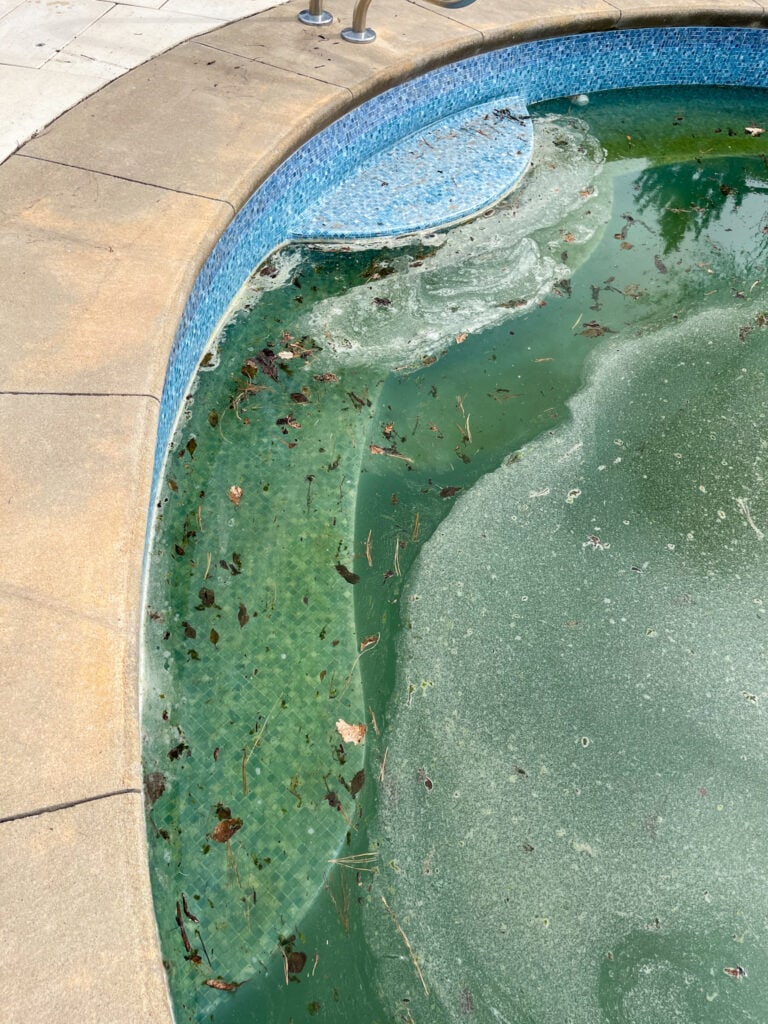 They add shock to to pool and the debris begins to drop. You can see by the next morning it already started to look much more clean.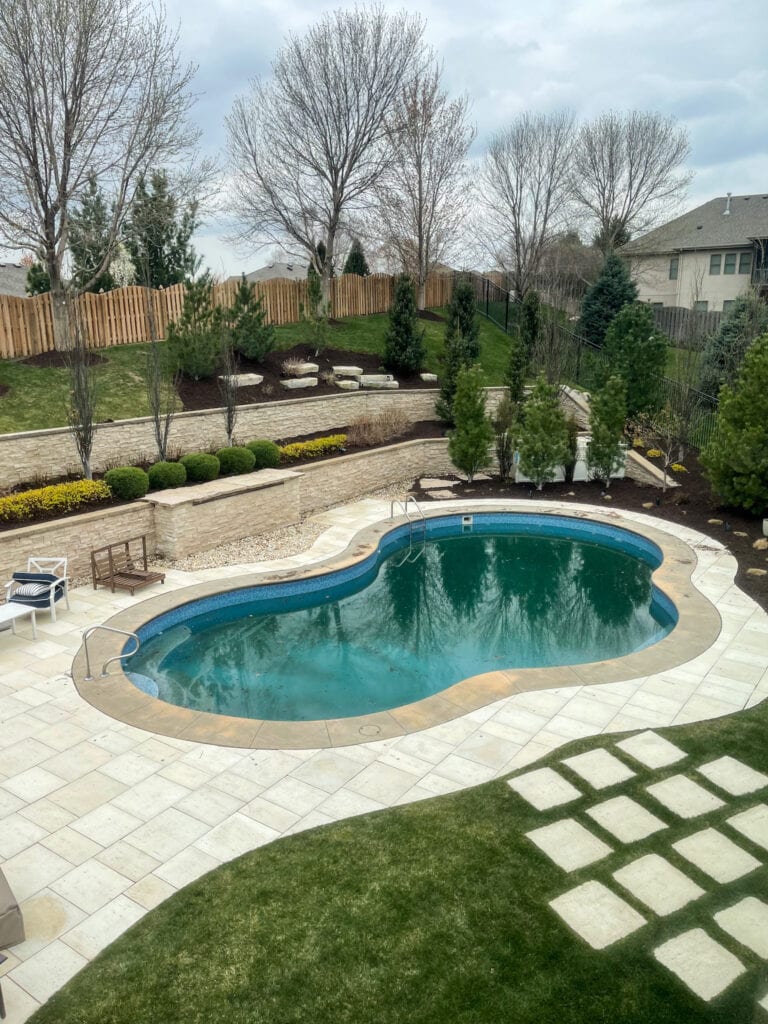 They never ended up coming back Friday to finish the second part of opening (vacuuming out the debris and then get our systems up and running). But hopefully they come back today since we're expecting some possibly light snow and a few days of freezing temps. They already flushed the anti-freeze out of the lines so we need to make sure the system keep running so the water is moving and doesn't freeze!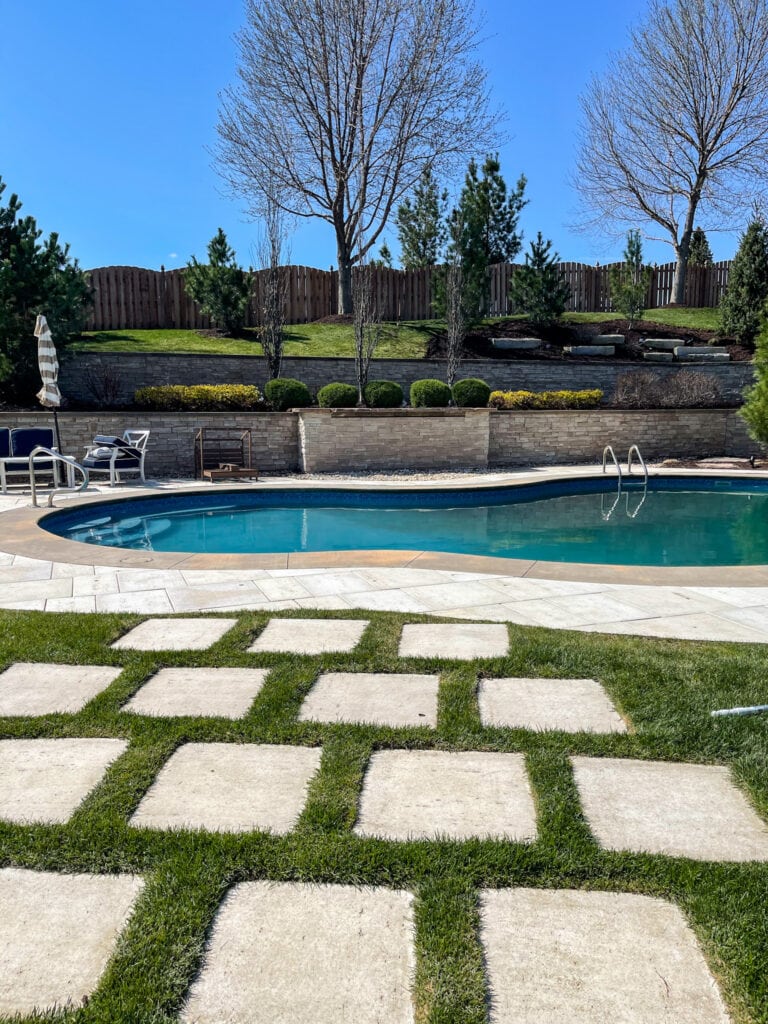 I have a bunch of stories saved on my Instagram to walk through the process a bit more and answer some of the questions I received! The highlight bubble is labeled "Pool Details" if you want to check it out.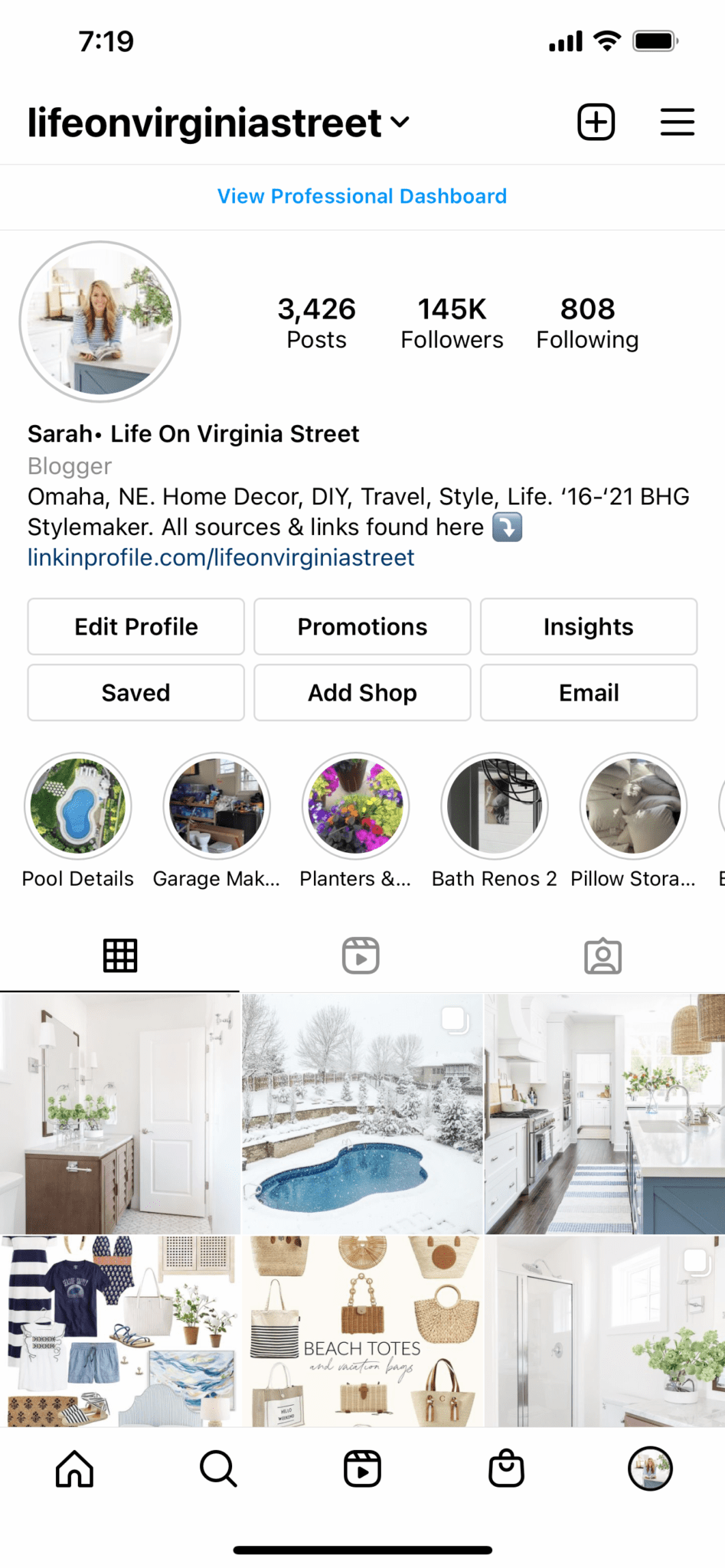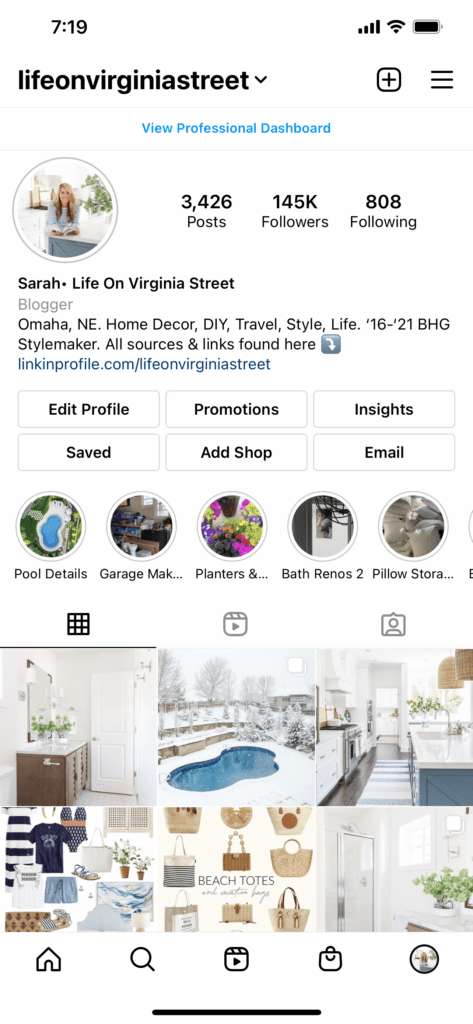 Sunday was beautiful and sunny, although still a bit brisk. But, we tackled some quick yard projects that we identified in the fall. We had a few trees that needed some big limbs cut down, but we were worried to do it in the fall when they had so many leaves. Our oak trees are getting massive out front and they're always delayed bloomers, so we got to work and cut off the limbs that needed to go.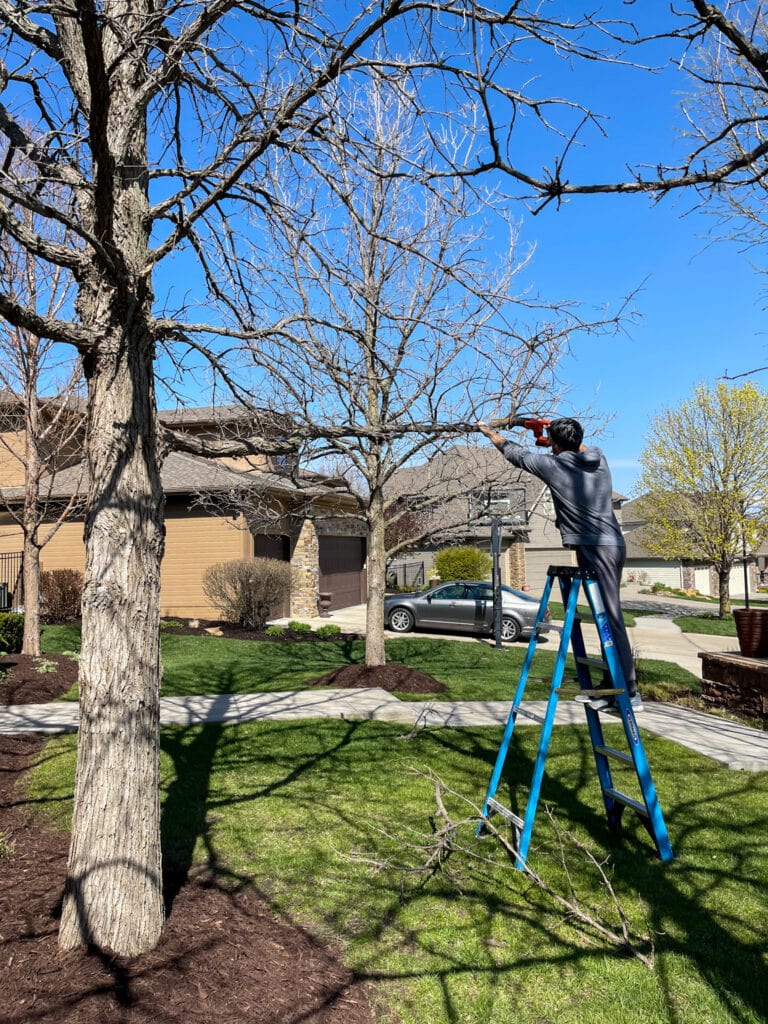 Has anyone tried lime-washing stone veneer on their own? I'm seriously considering attempting it myself this spring. Am I crazy to consider it? After we had the exterior painted white a few years ago, we always said we'd sit on the stone for a year or two before making any decision. Now that it has been three years, I'm ready for a decision!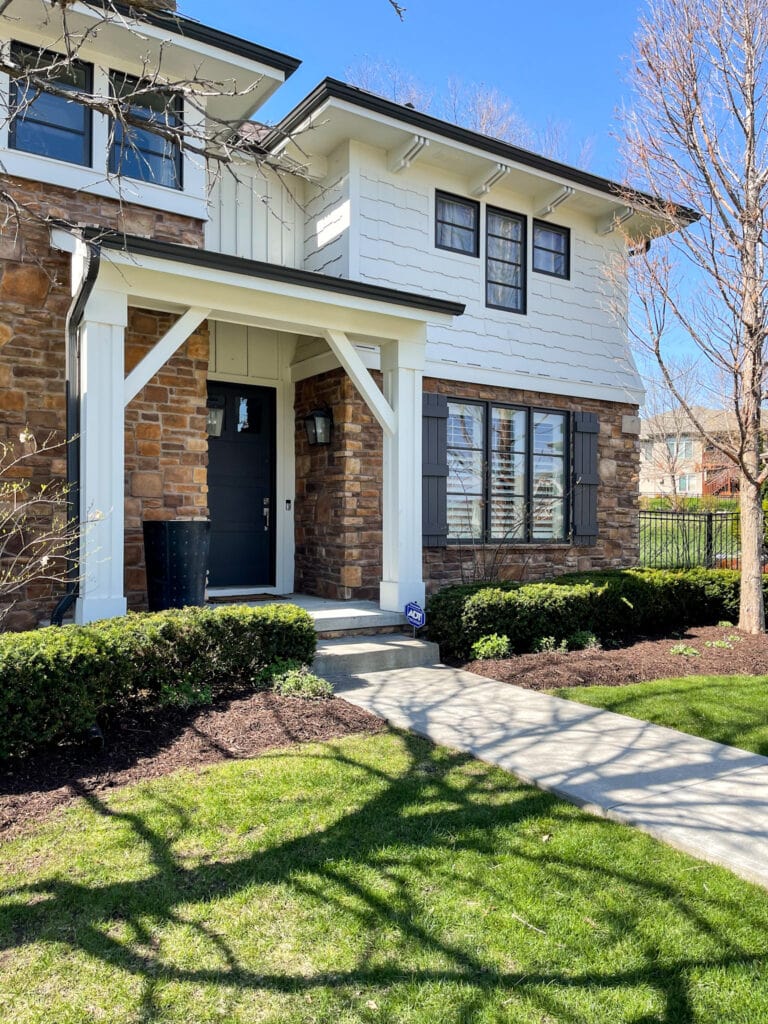 I always love that our yard is a rabbit haven since we're one of the few houses in the neighborhood without a dog. That is…. until I see what they do to my plants over the winter months. Notice the progression of these newly-planted hydrangeas I worked so hard to keep healthy last year. You'll have to look extra hard because the one in the shade is essentially four little sticks. Ugh!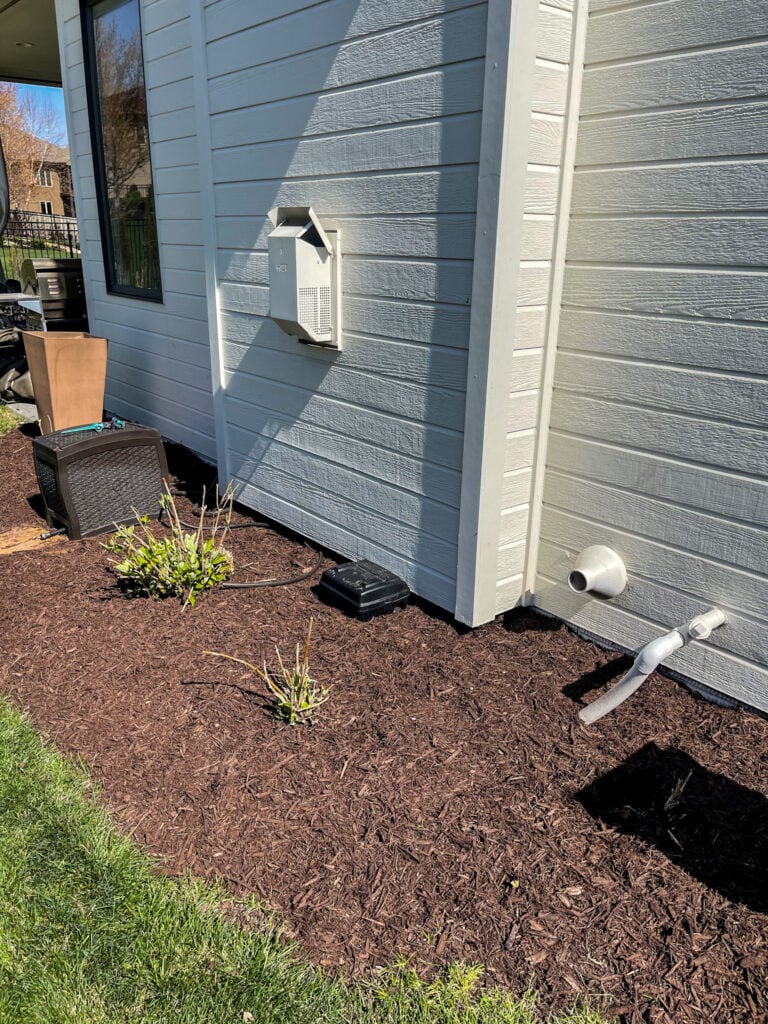 Turns out I might need more hydrangea trees so the rabbits can't get to them 😉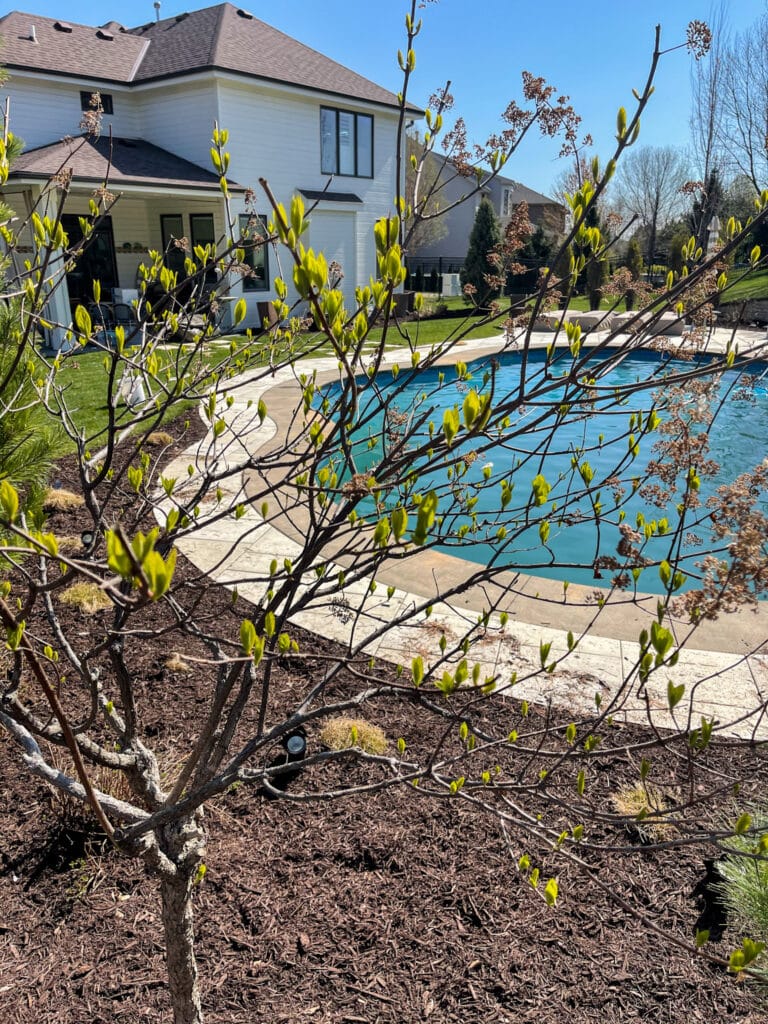 My new cornflower blue wood charcuterie board arrived and I love the pop of color it adds in our kitchen! I need to play around with re-arranging these (or maybe just removing one) but we get so much use out of them it's nice to have them handy – plus they look cute! I noticed a few of the colors (like navy) are on major sale today! And for sizing reference – that's a 7 qt Dutch oven. The boards are huge!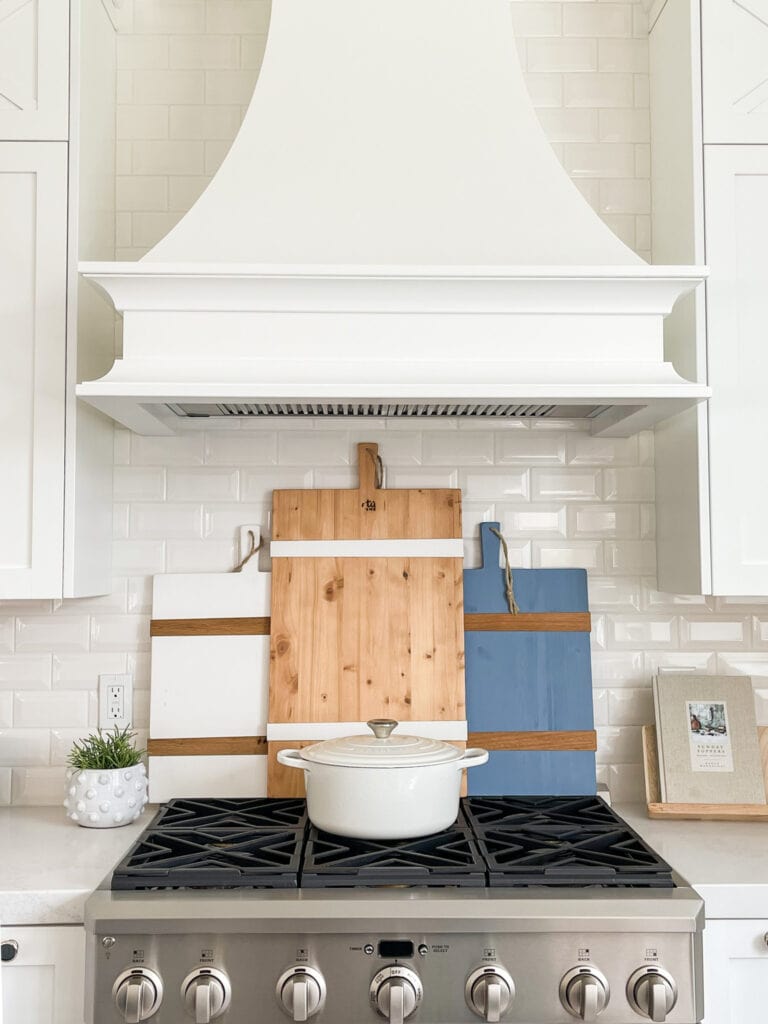 KITCHEN SOURCES: Circle Dot Planter (also here) | White & Cornflower Blue Wood Boards | Natural Wood Board | White Dutch Oven | "Sunday Suppers" | Similar Cookbook Stand
Top Sellers Of The Week
Following are the top sellers of the past week across all of my channels. Links to each item are below the graphic.
Please note the discount code on the shorts is now "SALETIME"!
Around Town & For Fun
Tuesday night we headed to Kurtis' sister and brother-in-law's house for dinner. Their magnolia tree was starting to bloom and I had to get a photo because it looked so beautiful all lit up when we left that night!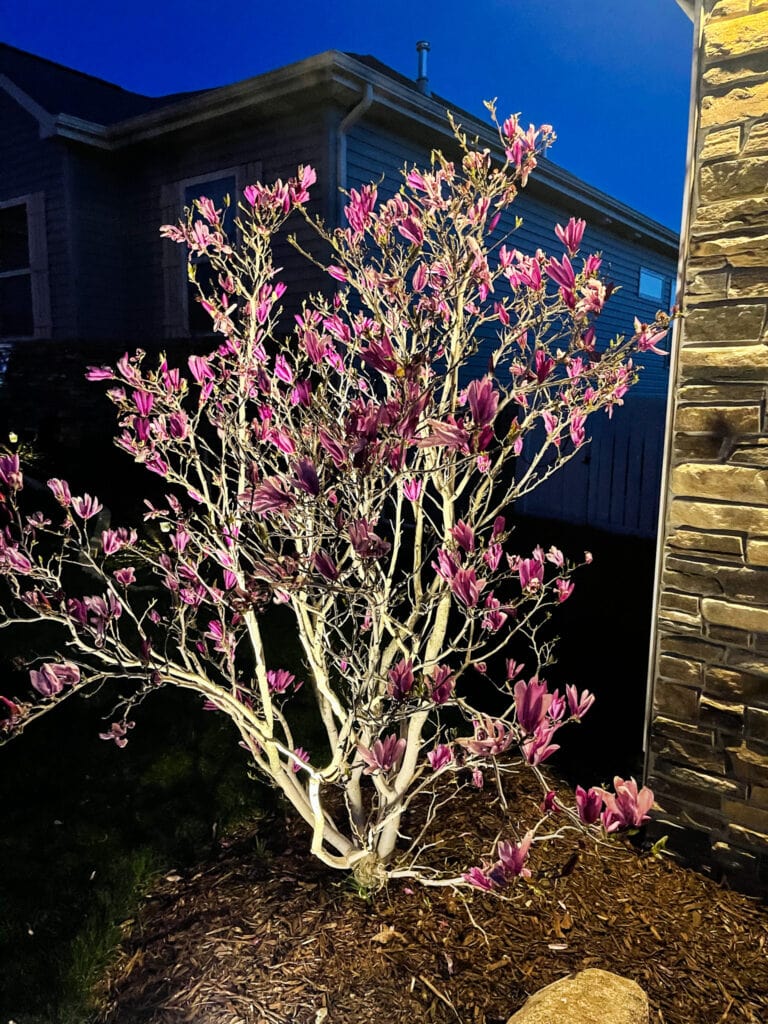 I was thrilled to be named a Better Home & Gardens Stylemaker for the sixth year in a row now! The conference will look a bit differently this year (online versus in New York City) but I'm honored to be included with such a wonderful group of other stylemakers!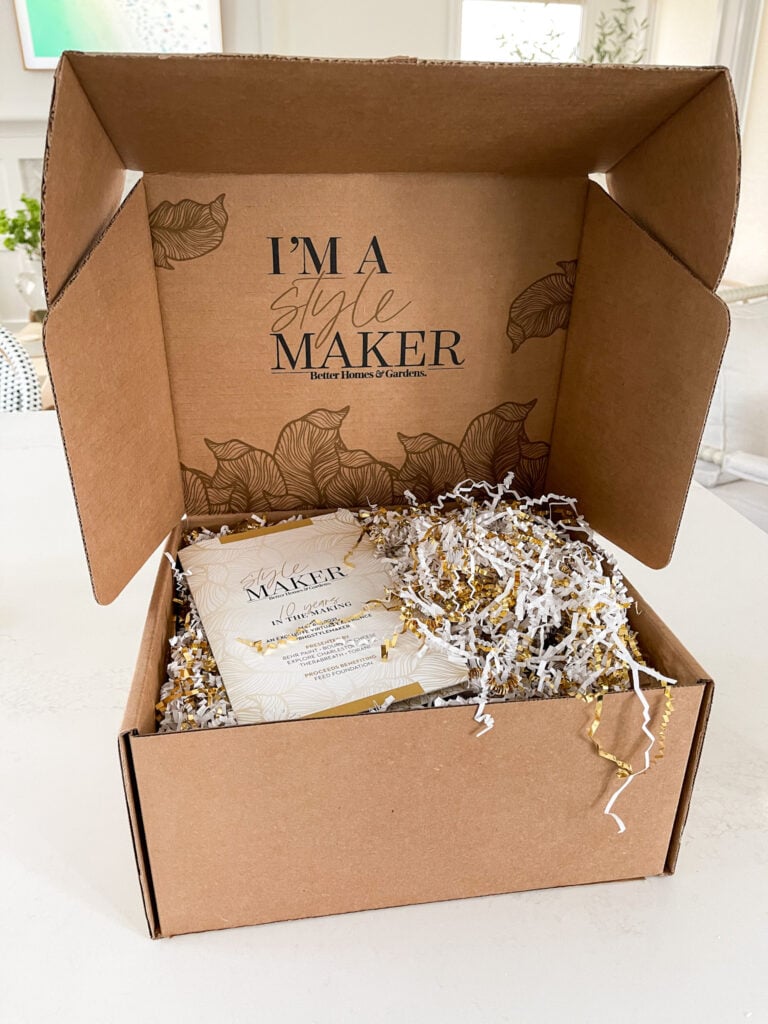 Our goddaughter Zoe officially turned three on Tuesday night! On Wednesday we went down and had dinner with her mom and baby sister (her dad was out of town). We then ran up to our house to see the kitties. It had been a few months since she was able to come up and see them, but she took off right where her relationship left off with them. She found Hawkeye in the office and offered him some treats. He dropped one and she kept saying "It's okay, Hawkeye!". "Almost!". It was so dang cute. She's definitely a crazy cat lady like me!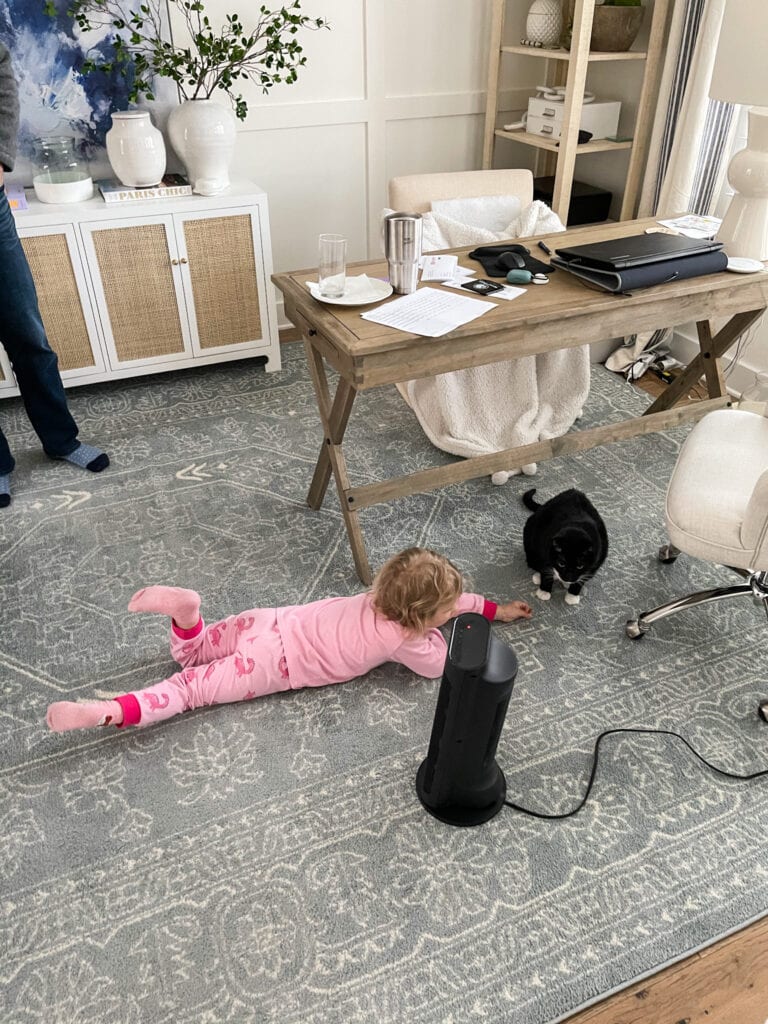 OFFICE SOURCES: Cane Cabinet | Slate & Ivory Rug | Desks | Urns | Faux Greenery | Dirty Dishes & Messy Desk c/o Kurtis;)
Saturday night was another fun night with Kurtis' sister and brother-in-law. We went out to eat at Lazlo's and then came back to our house to play some cards. It was such a fun night!
I finally purchased new drinking glasses! Super random, I know. But we had been using the sets gifted to us when we got married nearly 16 years ago. They still worked great, but we were down to about 3 glasses of each of the sizes. Haha! Definitely time for an upgrade. With how much time we spend at home, I wanted our new ones to be unique and feel a bit more "fun". Knowing they may last us another 16+ years, I splurged on these handcrafted recycled glass drinking glasses. They come in two sizes and are absolutely beautiful. Since they are handcrafted in Mexico, each one is unique and they're all slightly different sizes and thickness. If you're looking for perfectly uniform glasses, these may not be for you. But I am thrilled with them and so glad I finally decided to upgrade!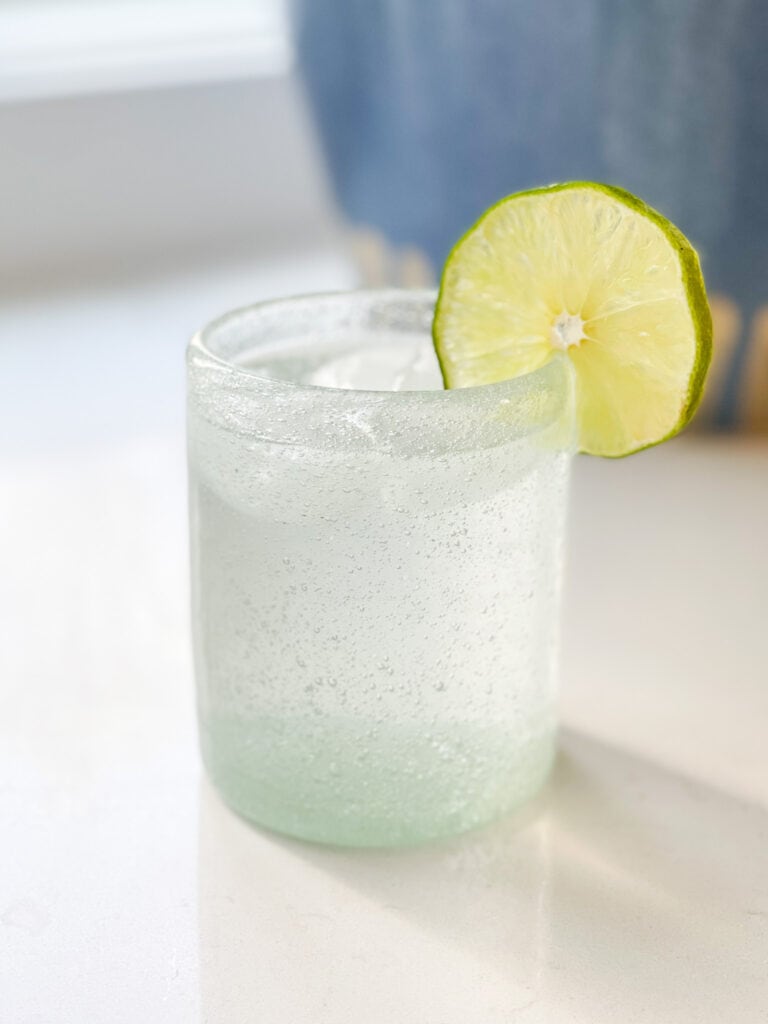 Okay question for you guys! After we watched that Stanley Tucci show on Italian food, Searching for Italy, I want to try and cook more authentically. I love the "idea" of cookbooks, but I typically end up buying them and then just flipping through and looking at images – never actually making anything. My sister-in-law mentioned they had bought a MasterClass pass for a gift for relatives on her husband's side of the family for Christmas. She's been using it too and loves it! If you're not familiar with the concept, you pay a $15/mo to take unlimited classes from international pros on various topics. I'm very interested in the Massimo Bottura Modern Italian cooking class. The Kelly Wearstler design class interests me too (she designed some of my favorite fabrics)! There are classes on virtually every topic (you can see them all here) so I'd love to know if any of you have tried it and your thoughts! Specifically on some of the cooking ones and design ones.
We have someone coming out this morning to measure our windows again. We're hoping to cross that off our list and get the most critical ones replaced yet this summer. We can't have any more leaks! We also have a meeting tomorrow to discuss the next big project we're working on. Once some of the details get hashed out, I'm hoping to share more about it soon with all of you! Fingers crossed!
Recent Buys & Sales
Following are the sales from the weekend that are still going strong.
I hope you all have a great week!
If you would like to follow along on more of my home decor, DIY, lifestyle, travel and other posts, I'd love to have you follow me on any of the following:
Pinterest | Instagram | Facebook | Twitter
disclosure: some affiliate links used