Good morning! I hope you all had a nice weekend. Ours seemed to fly by this week for some reason. But, we're a week further into February, and that much closer to spring, so I'm okay with it!
This post contains affiliate links for your shopping convenience. Click here to read my full disclosure policy.
Home Projects & Updates
Lots of good progress in the bathrooms last week! All of our tile was set, and most of the grout is actually finished now. I think I'll share a huge progress report this week in a separate post.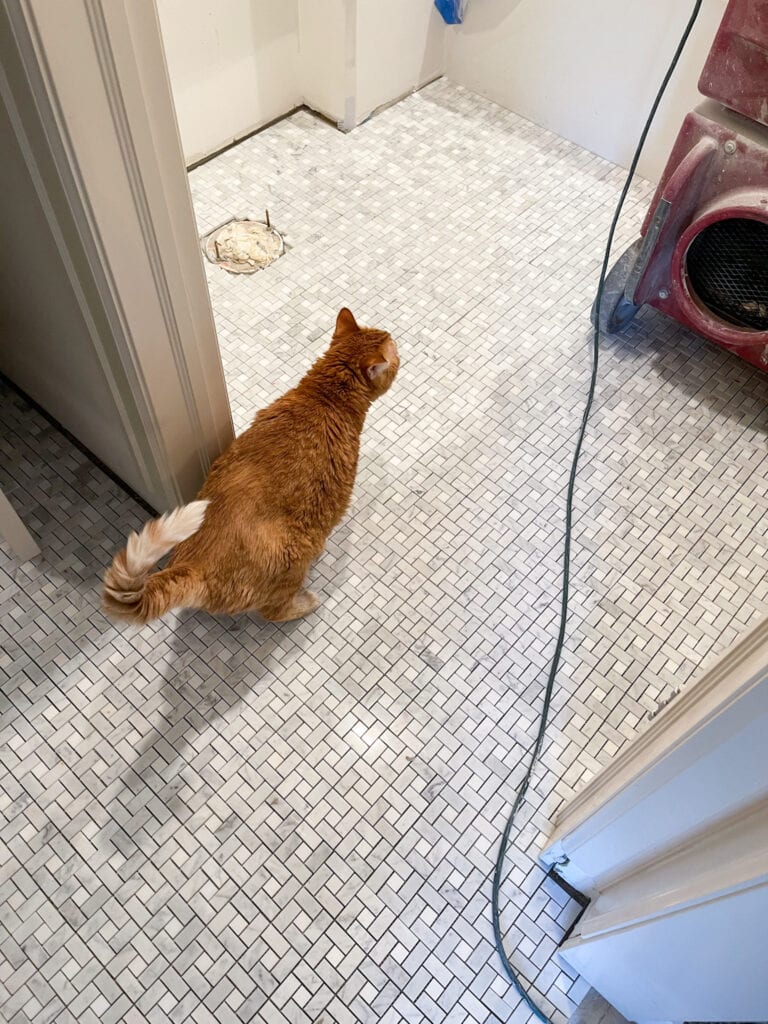 Our porcelain tile in the smaller bathroom is looking great too! We played with placement a bit, but ultimately decided to go with a full tile in the doorway versus along the wall. This floor is actually mostly grouted now too, but they ran out of grout on Friday and will be wrapping it up today. The painters are actually scheduled for tomorrow!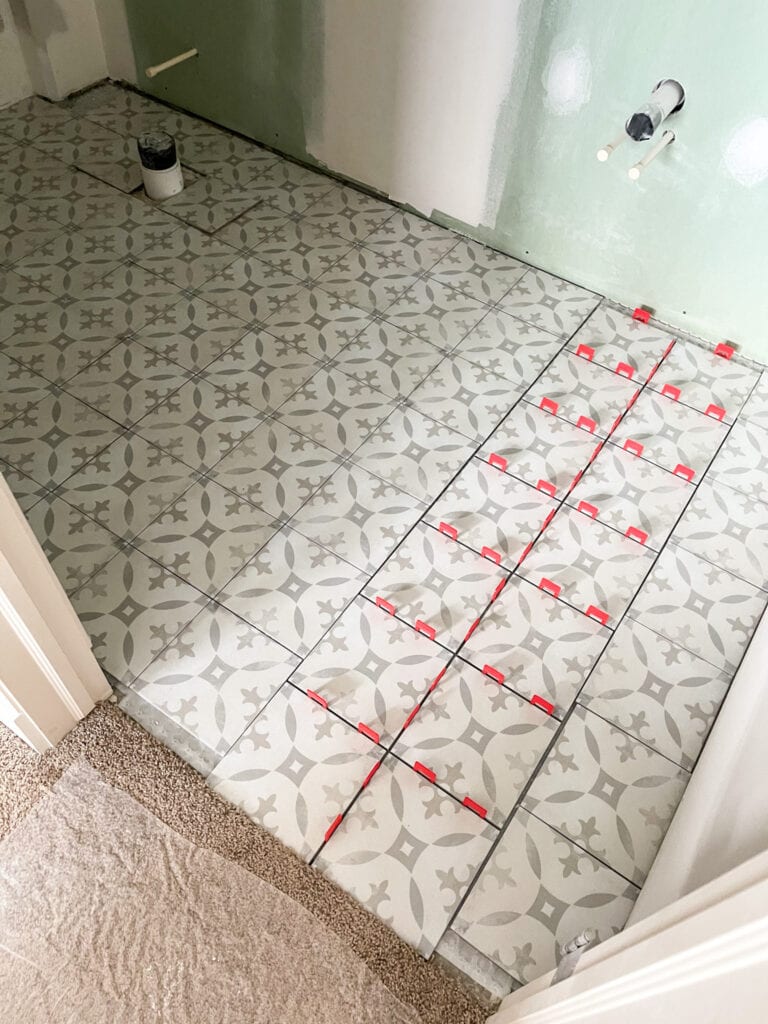 Also, I'm going to go out on a limb and guess that there is no possible way this will be 100% done by Friday like they thought early last week. But, it's definitely a heck of a lot closer now!
If you missed my Wednesday Watch List last week, I made so fun pillow swaps in the den! The top seller of the week by far was the brown x pillow cover,  but you guys sold it out so quickly and it hasn't been re-stocked yet. I'm hoping they will soon! I try to only include in-stock items in my bestsellers list, which is the only reason these didn't make the cut this week.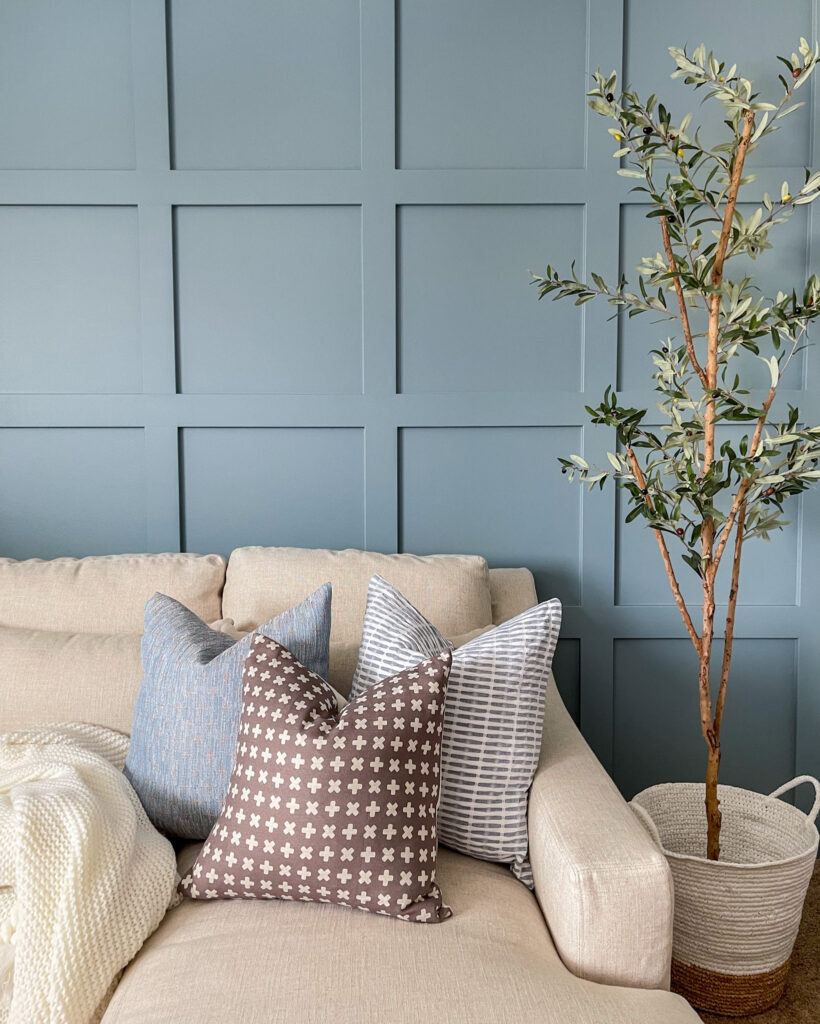 DEN SOURCES: Linen Sectional | Blue Cross Pillow Cover | White & Navy Pleated Pillow Cover | Brown X Pillow Cover | Faux Olive Tree
I added some spring touches last week with these faux tulips. They feel pretty life-like and come in tons of colors! I used two bunches of the White below since my vase has such a large opening.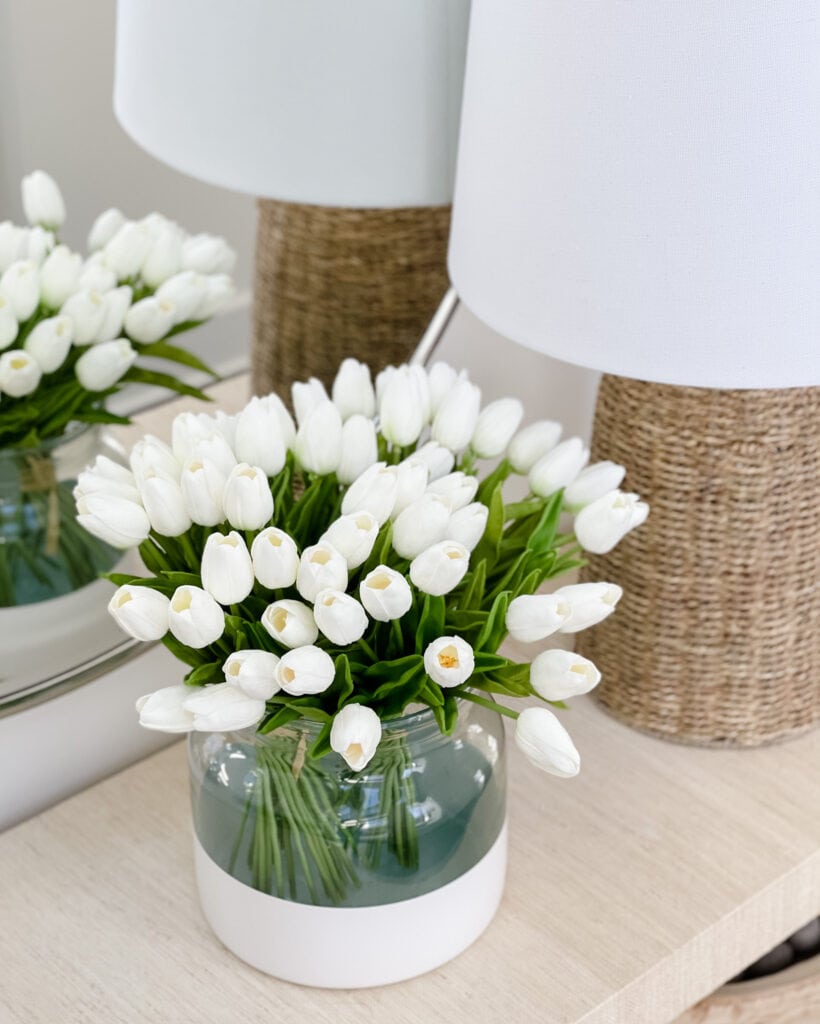 ENTRYWAY SOURCES: Faux Tulip Stems | Paint Dipped Vase | Raffia Console Table | Seagrass Lamp | Similar Mirror
Top Sellers Of The Week
Following are the top sellers of the week across all of my channels. Links to each item are below the graphic.
Around Town & For Fun
I shared this screenshot on Saturday, and the weather is actually projected to be even worse now! Saturday is a high of -2 with a low of -17, neither of which take into account wind chill! I honestly don't remember it being this crazy cold her for so long. It's also the most snow I remember in Omaha in a long time.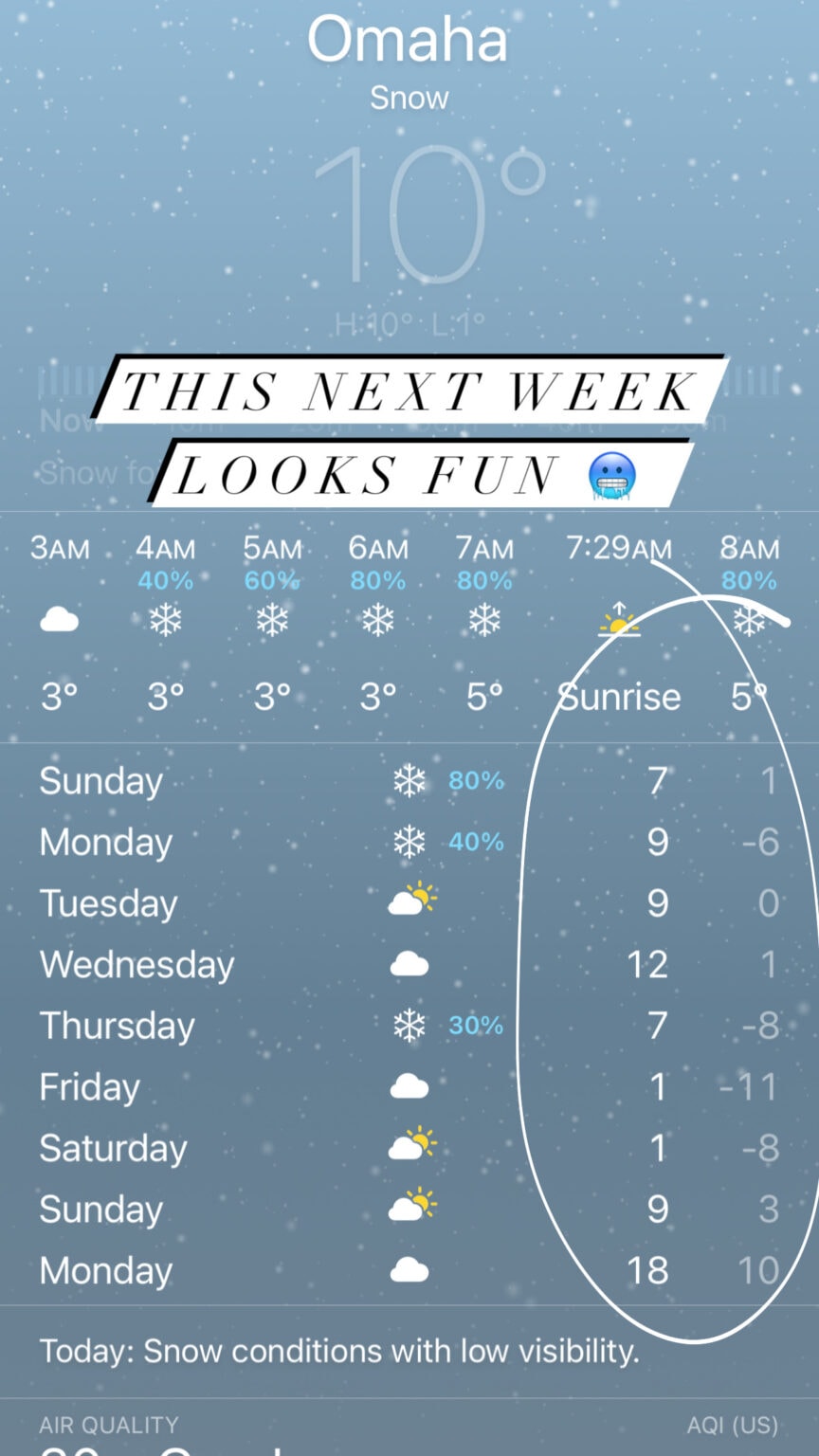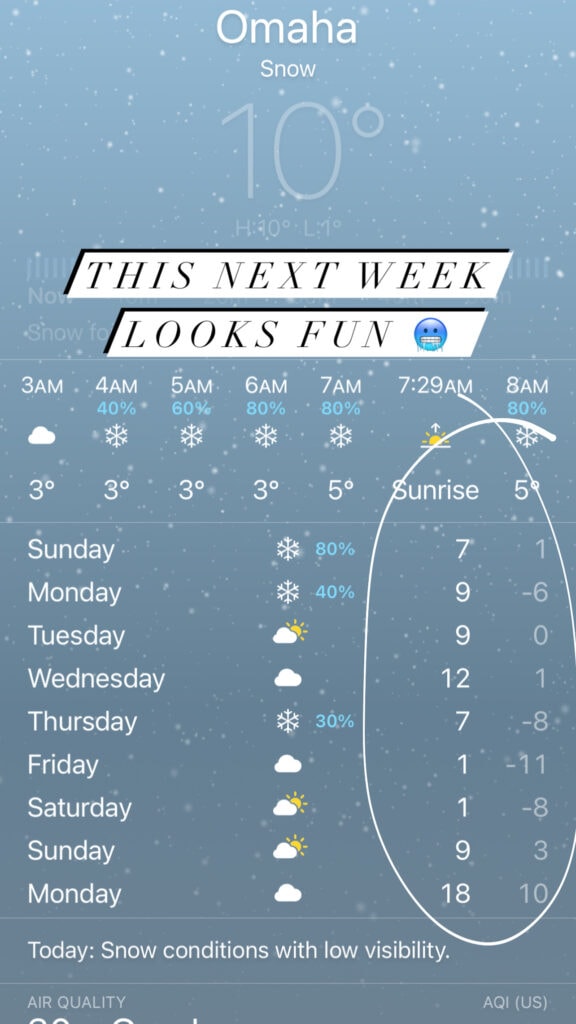 Monday was family movie night in the form of watching the Bachelor 😉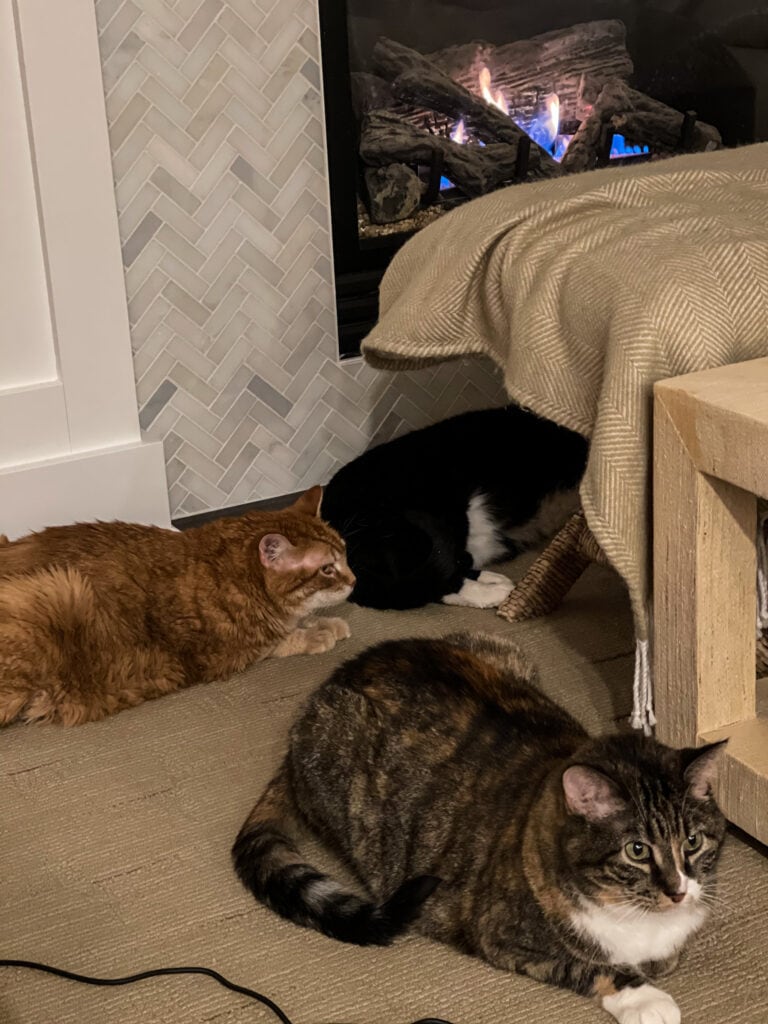 We caught Bailey multiple times this week sleeping like this. There has to be a zero percent chance this is even comfortable!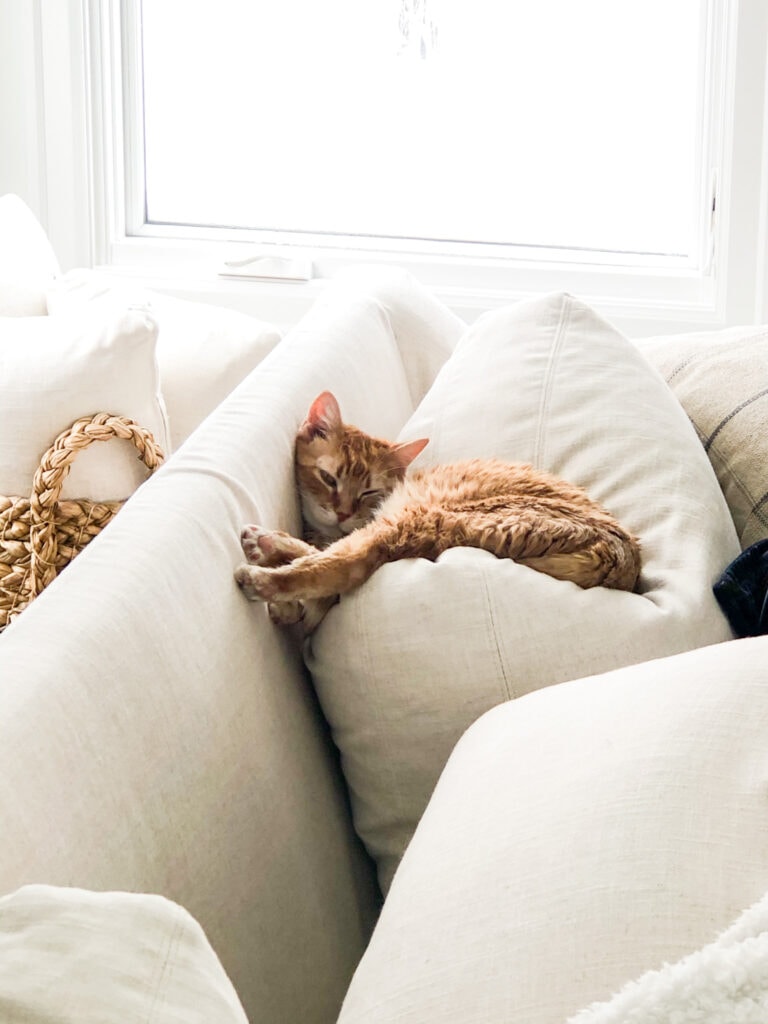 I gave Bailey a bath last week and she wasn't super onboard with the idea 😉 But, we feel like the insulin shots are helping a lot. She also seems to be slightly less obsessed with water and we feel like she's lost some weight because she isn't retaining so much. We're going to take her in to the vet this week for them to do a full day of monitoring to see how her levels are doing.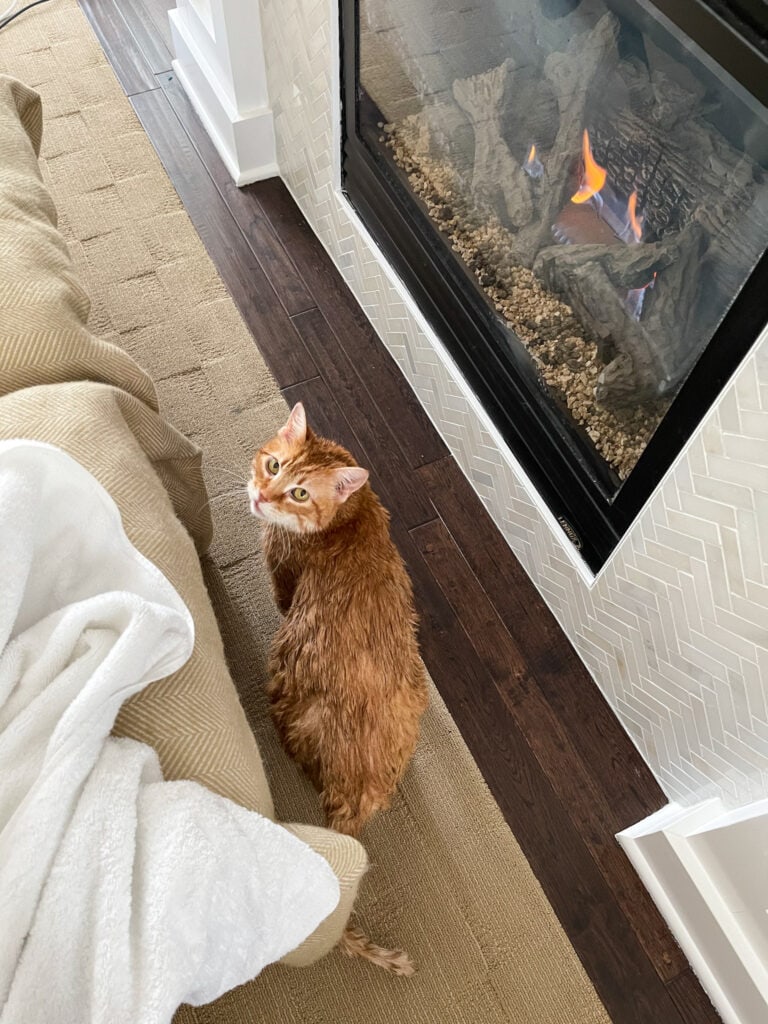 We had a family Zoom call yesterday on the Stewart side of the family which was a lot of fun! I'm not sure why we hadn't done one prior!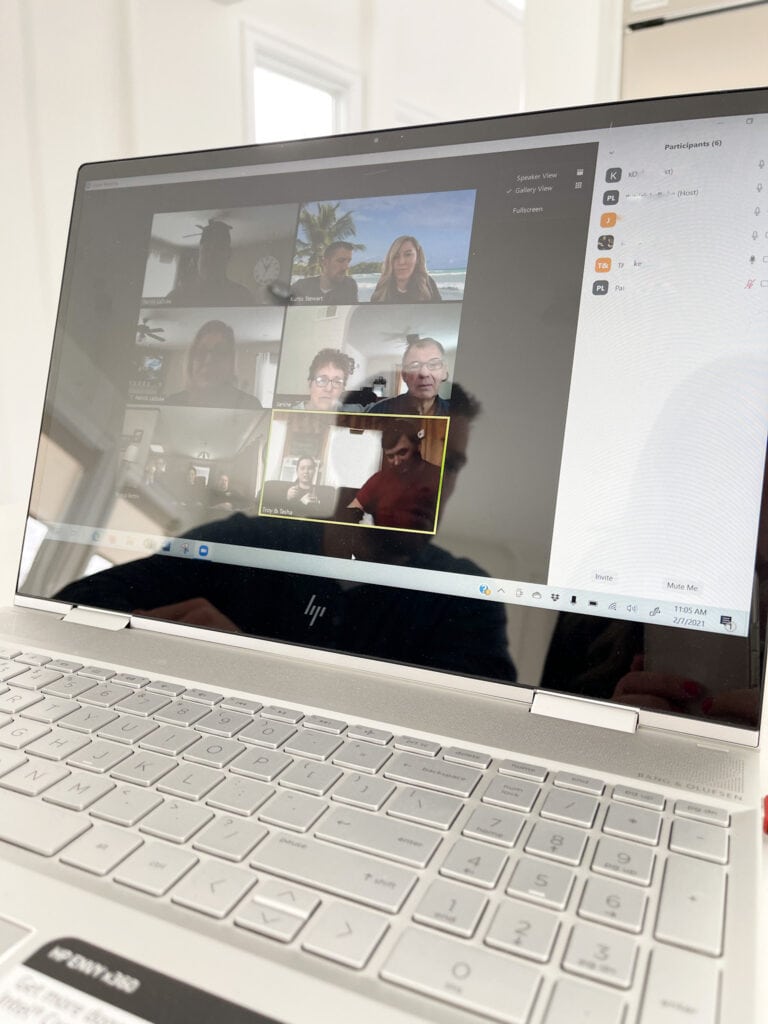 We celebrated the end of Dry January with margaritas and tacos on Friday afternoon. Technically Kurtis is going 41 days this year to beat his prior record, so he still has another week left and only had NA beer. But, he had gone full Keto for a few weeks to win a contest and he said the chips and tacos never tasted so good 😉
We saw our goddaughters on Friday and again on Sunday for the Super Bowl. This little one was all smiles most of the time!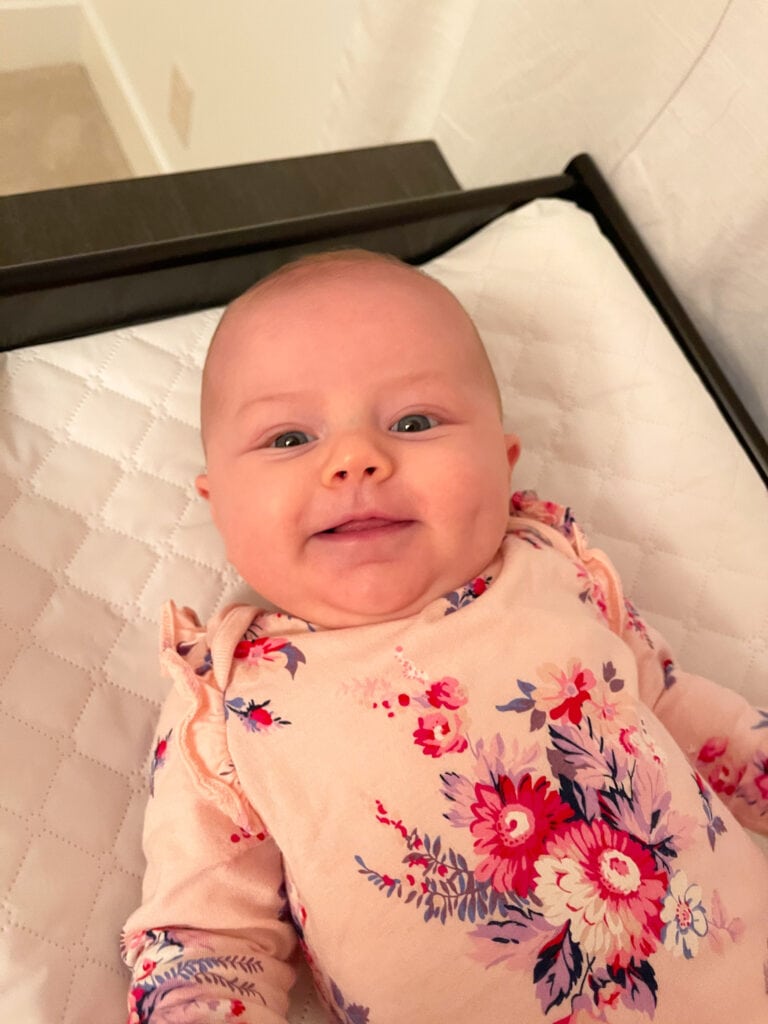 It's going to be a busy week as the bathroom renos draw to a close! I'm getting pretty ready to not have people in and out of our house all day long 😉  I'm also waiting for word that I can get in the flip house to photograph it this week as well. Fingers crossed!
Recent Buys & Sales
Following are the sales from the weekend that are still going strong. You can see my top picks here.
I hope you all have a great week!
If you would like to follow along on more of my home decor, DIY, lifestyle, travel and other posts, I'd love to have you follow me on any of the following:
Pinterest | Instagram | Facebook | Twitter
disclosure: some affiliate links used