I hope you all had a nice weekend! It was a super productive one for me (finally!) so I have lots to share over the coming week or so.
This post contains affiliate links for your shopping convenience. Click here to read my full disclosure policy.
Home Projects & Updates
I made major progress on my fall decor over the weekend! It's pretty crazy how much a good pumpkin candle can put you in the mood for fall!
We are getting such beautiful sunlight now that the angles are all different. I actually love how bright and light and white everything feels in the summer months, kind of a sun-washed vibe. But in the fall months, I love that there is a warm glow in most of our rooms throughout the day since the sun has totally shifted. I shared this little peek of our entryway last night on Instagram that includes the new pieces I mentioned in this post. And my fall home tour is finally coming at you tomorrow!
I think the room I'm actually most excited about in the home tour is our smaller guest bedroom. AKA Kurtis' recovery room from hip surgery last year. AKA his current home office (until January at the earliest). I honestly think I've only showed the space three or less times in maybe a year and half! So it's good to have it back and looking super cute for fall! Well, at least one half of it looks cute. The other is an electronics overload/nightmare where Kurtis' office resides 😉
I've actually only finished half of the entryway, the den, our smaller guest room and our bedroom. But I'm hoping to finish and photograph our kitchen, living room and other guest room today to include in tomorrow's post!
Top Sellers Of The Week
Following are the top sellers of the week across all of my channels. Links to each item are below the graphic.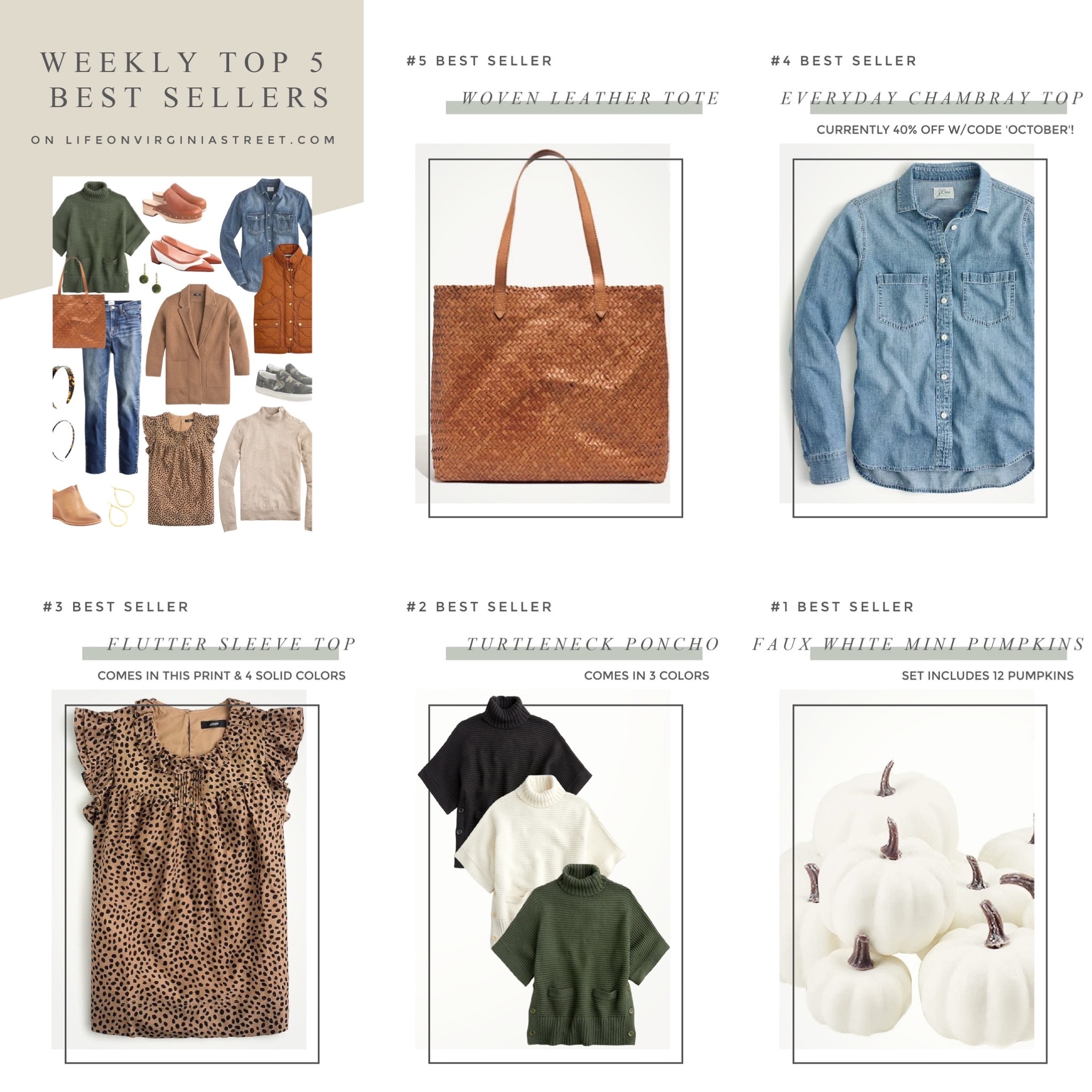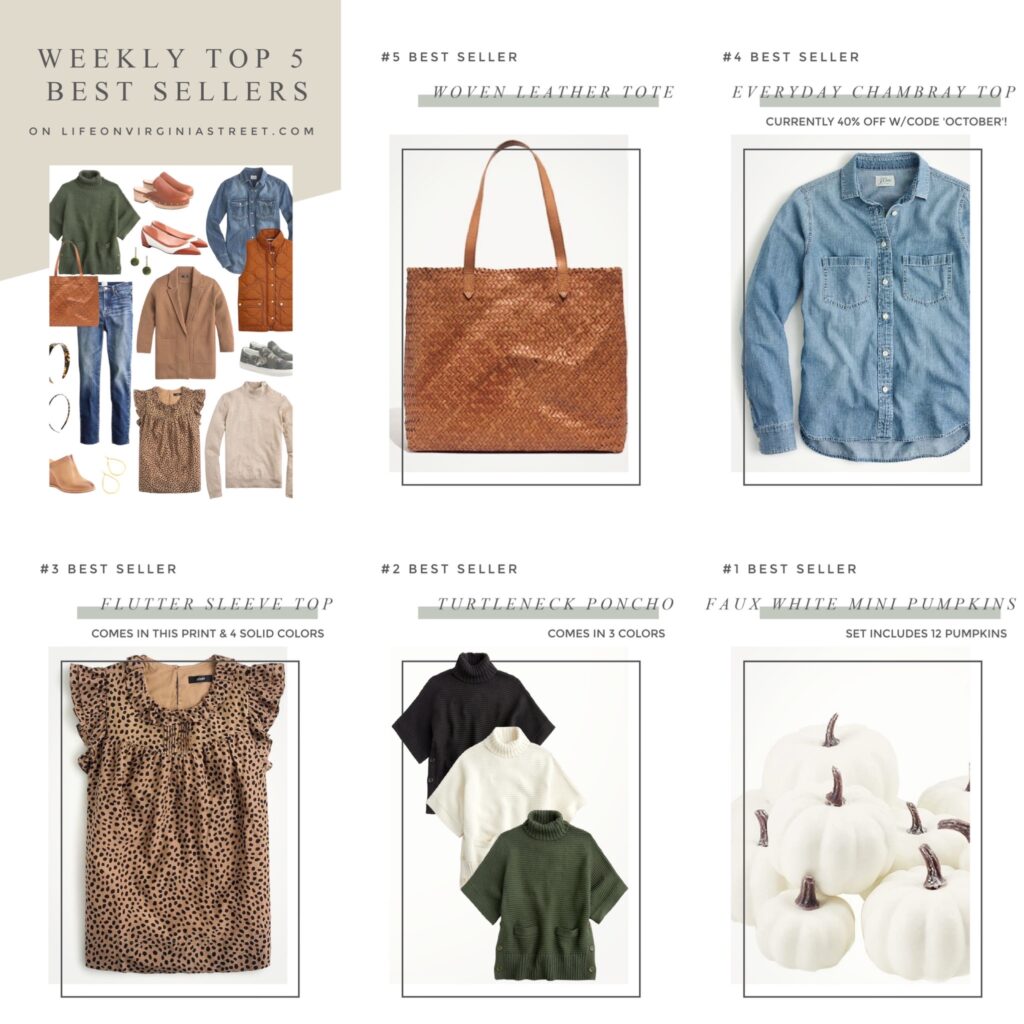 Around Town & For Fun
As I mentioned, I was actually super productive last week and over the weekend. But totally failed on the picture-taking front (unless you count the hundreds I took for my home tour). I guess that's what happens when you're running around busy so much!
These two just can't get enough of the fireplace. My hand almost burns to the touch on their fur, but they'll lay here for hours on end.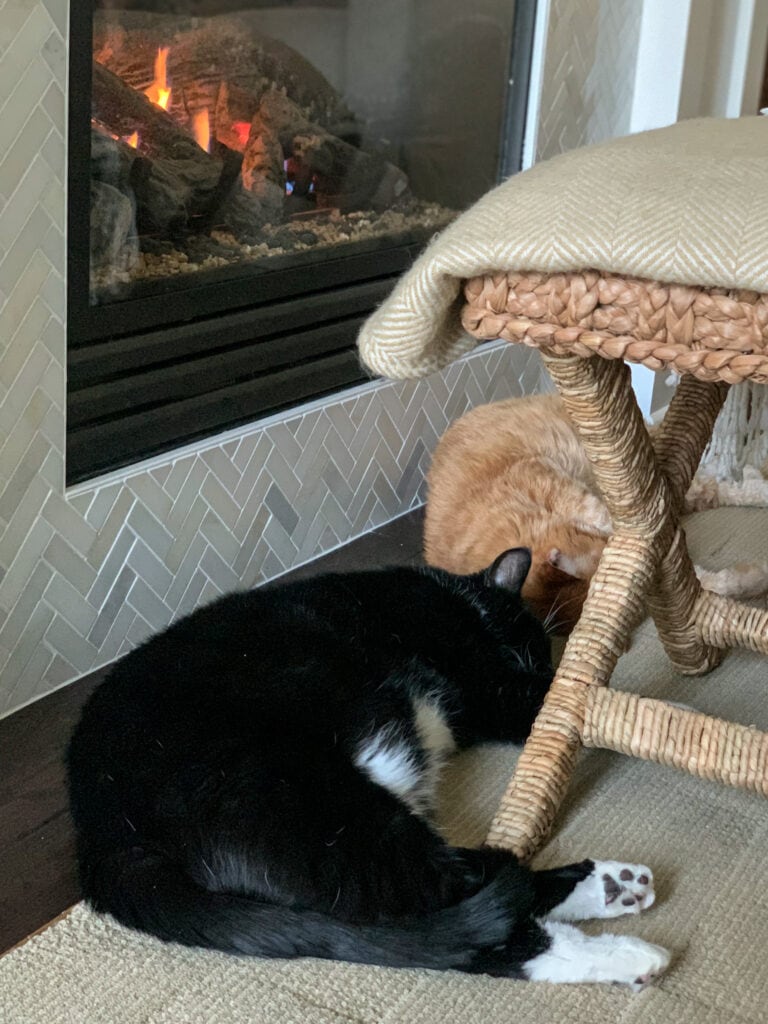 Kurtis made another batch of beef jerky for me yesterday because we already demolished the last batch! Several of you have asked for the recipe, and I'm working on getting it in a format that is actually shareable. Right now the measurements aren't precise (a lot of guesswork is involved) so I've asked Kurtis to make it replicable 🙂 Stay tuned!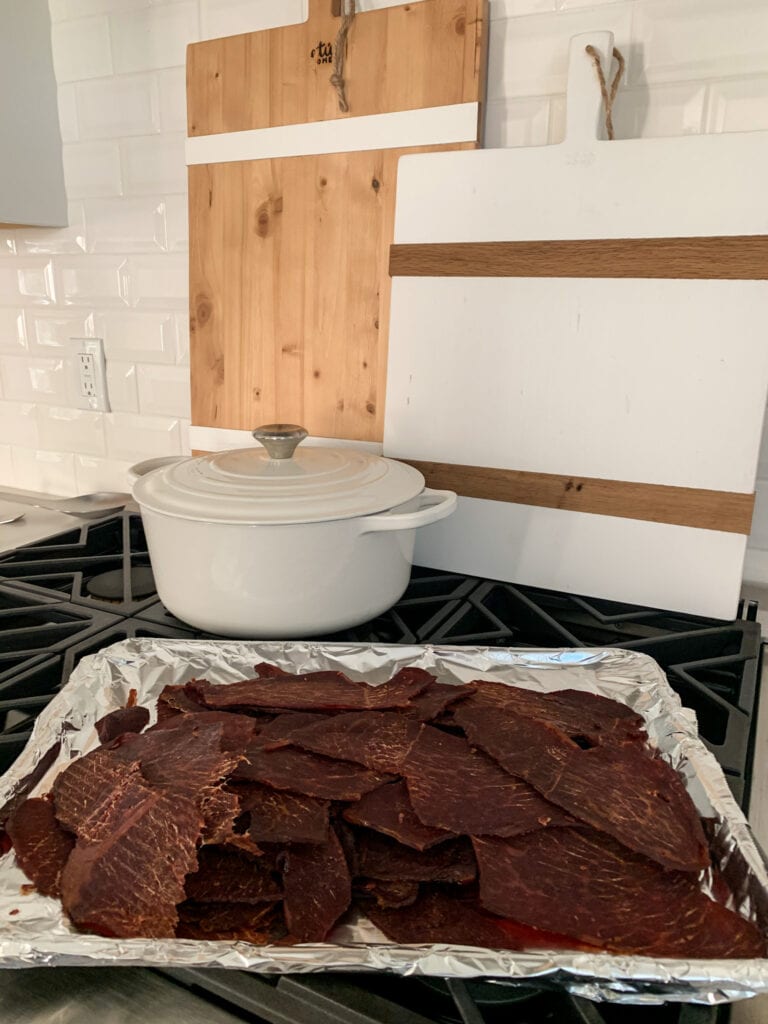 Last night when the sun was setting, we experienced a rare moment at our house. All three cats in the same area – also Kurtis wasn't laying on the couch at sunset 😉 Henley was clearly annoyed because Hawkeye is laying in "her" spot, and I don't think she got over it all night. But I love seeing all three of them together – and not fighting! And again – that warm fall light that just glows!
ALSO, I mentioned our new window shades are all installed in our living room. I'm hoping to give a preview this week on my Instagram since that's the easiest place to give a live demo. If not, it will be next week at the latest! But we're so in love with them. I want to use them a bit more though before doing a full analysis here on the blog. But we're already pretty obsessed at this point! Details coming soon!
There's a semi-strong chance our BFFs may be having their second baby this week, so that means we'll be on toddler duty with our favorite goddaughter for a few days! If anyone has fun recommendations for a 2.5 year old, I'd love to hear! We've really only taken her for 3-5 hours at a time and this will likely involve a few overnights. But we're looking forward to it – and meeting her little sister!
Fourth quarter always seems to be my busiest with the quickly approaching holiday season, and from what I'm hearing people are starting early this year. Both with their decor and shopping for gifts. With that, 2020 Amazon Prime Day is back next week, running from the 13th-14th. I was able to get a preview a few weeks ago, and there are a lot of really great items and deals! It's basically like Black Friday for October and a great way to get a headstart on holiday shopping! They also have a really cool promo right now thru the 12th, where if you spend $10 on one of select U.S.-based small businesses on their site, you get $10 to spend on Prime Day! You can read more about it here.
So now I have a question for you as it relates to my Weekend Recaps. What are your thoughts if I just post them as content warrants it? I feel like, since March, our life feels a bit like the movie Groundhog Day each week. Things don't always feel shareworthy. But I also know so many of you love this post each week. I'm considering just doing random "Life Lately" type posts maybe every 1-3 weeks, depending on how much actually changes (and it wouldn't always necessarily be a Monday morning post). Thoughts? I'm thinking this would allow me to have more decorating/lifestyle/fashion type content on a more regular basis, too. I'd love to hear your thoughts and am totally open to feedback on this one!
Recent Buys & Sales
Following are some of the sales that have carried over from the weekend. You can see my top picks here!
I hope you all have a great week!
If you would like to follow along on more of my home decor, DIY, lifestyle, travel and other posts, I'd love to have you follow me on any of the following:
Pinterest | Instagram | Facebook | Twitter
disclosure: some affiliate links use