Happy Monday! I hope you all had a nice weekend! Not sure about you guys, but I feel like the difference between weekdays and weekends are a bit of blur right now. It really is hard knowing what day it is. I find myself working more just to pass the time away, yet I really don't feel like I'm being all that productive. Can anyone else relate to that? Let's jump into what we did around here this past week.
This post contains affiliate links for your shopping convenience. Click here to read my full disclosure policy.
Home Projects & Updates
I mentioned I did a little pantry refresh last weekend but didn't get around to showing it to you. I made a few changes by shopping our house. The rug is an old Dash & Albert rug and I'm really love the little bit of personality it gives the space. We actually installed the beaded light fixture a while ago (year+?) but never had a camera lens that could fit it in the photo because the space is so tight. Now that I have a wider angle lens, I love that I can capture smaller spaces like this to share!
We also wired this switch dimmer into the space. We then paired it with the motion sensor. It's so nice having the lights turn on and off automatically now! And like the other Lutron products we have in our home, we can turn them off and on with our cell phones from anywhere in the world. We're obsessed with their products!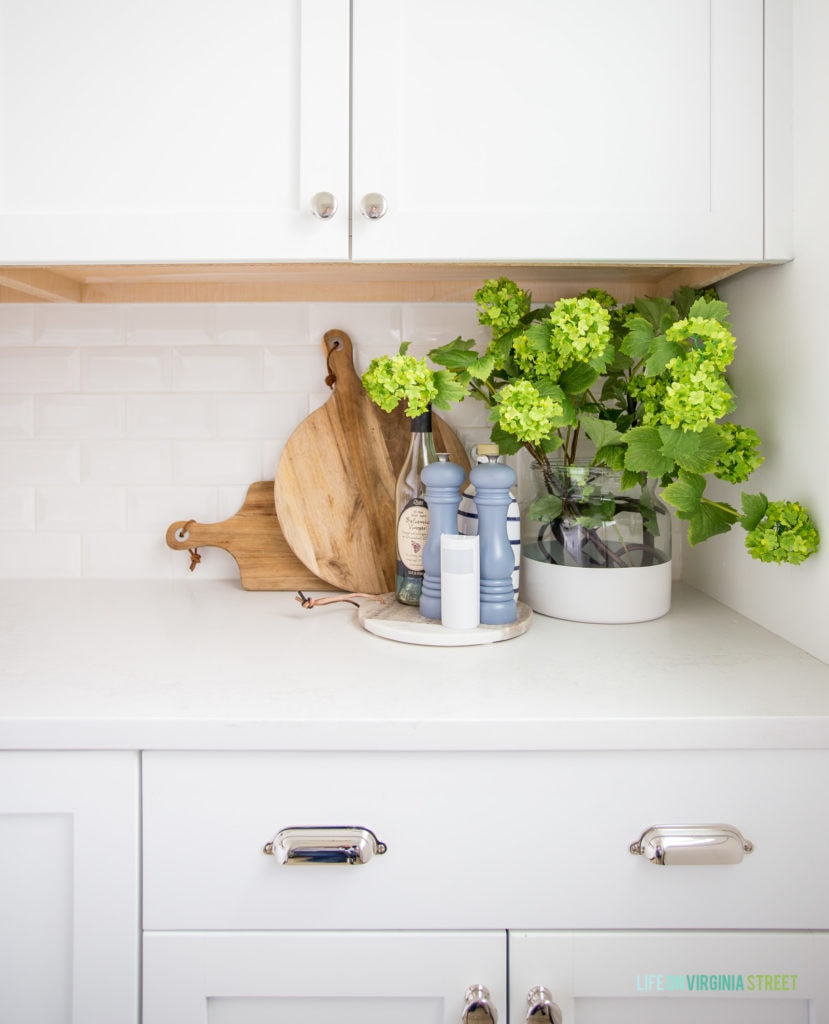 The pantry has come a long ways from where we started less than two years ago (see below). You can read about the full kitchen makeover and FAQs for even more pantry details (including measurements, looking inside the cabinets, etc. The number one question I always get is if the footprint changed, and the answer is no! It's the exact same square footage and space, but with cabinets and a window!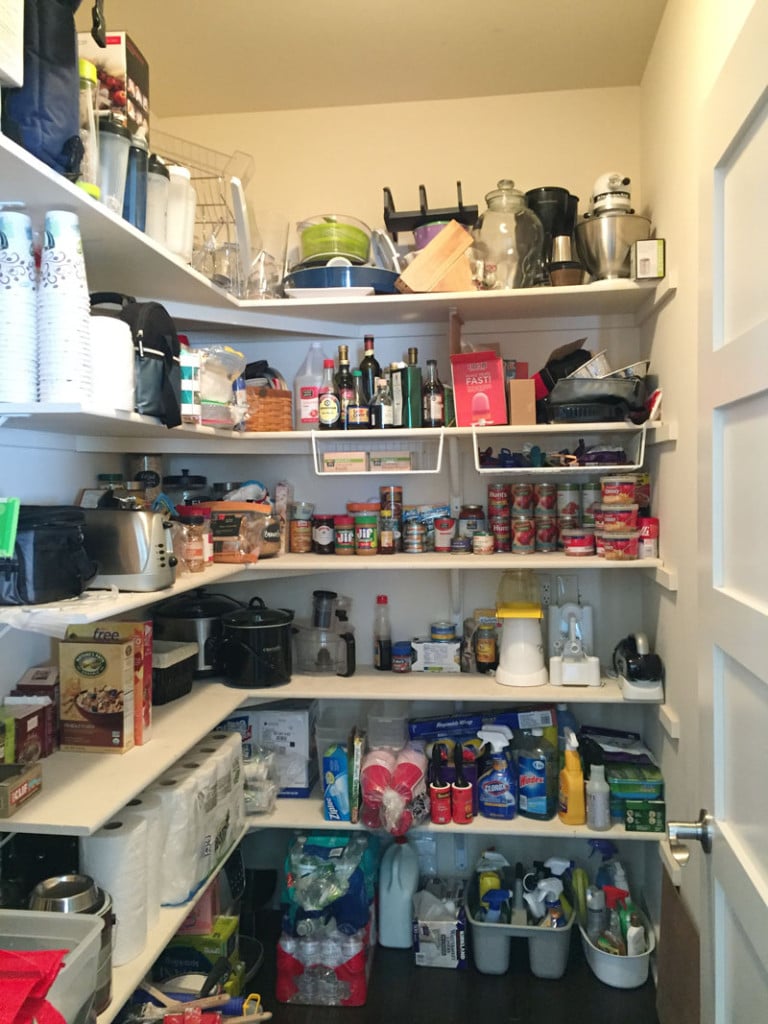 I also made a few quick changes to our guest bedroom but I'm going to wait to show you those until I share our spring home tour this week. I don't want to give it all away! But, this coastal abstract art that I shared in last week's Wednesday Watch List arrived and I really love it! I got the 36×36 size, but there are three other options available as well. I set it on our entryway console table to give you an idea of scale. Can't wait to show it to you in the guest bedroom!
We spent much of the weekend deep-cleaning around our house. I think we had forgotten that we're coming up on nearly four weeks of quarantine, and we had let the cleaning slide a bit. As much not-fun as it was, it feels good to have it done, and have a clean house again (at least for now)!
My goal this week is to get the chaos in our office tamed. It's SO bad! We did manage to carry that coffee table down to the basement. We were going to use it in the Airbnb but will now need to store it until next year when we can get that rolling again!
Top Sellers Of The Week
Following are the top sellers of the week across all of my channels. Links to each item are below the graphic.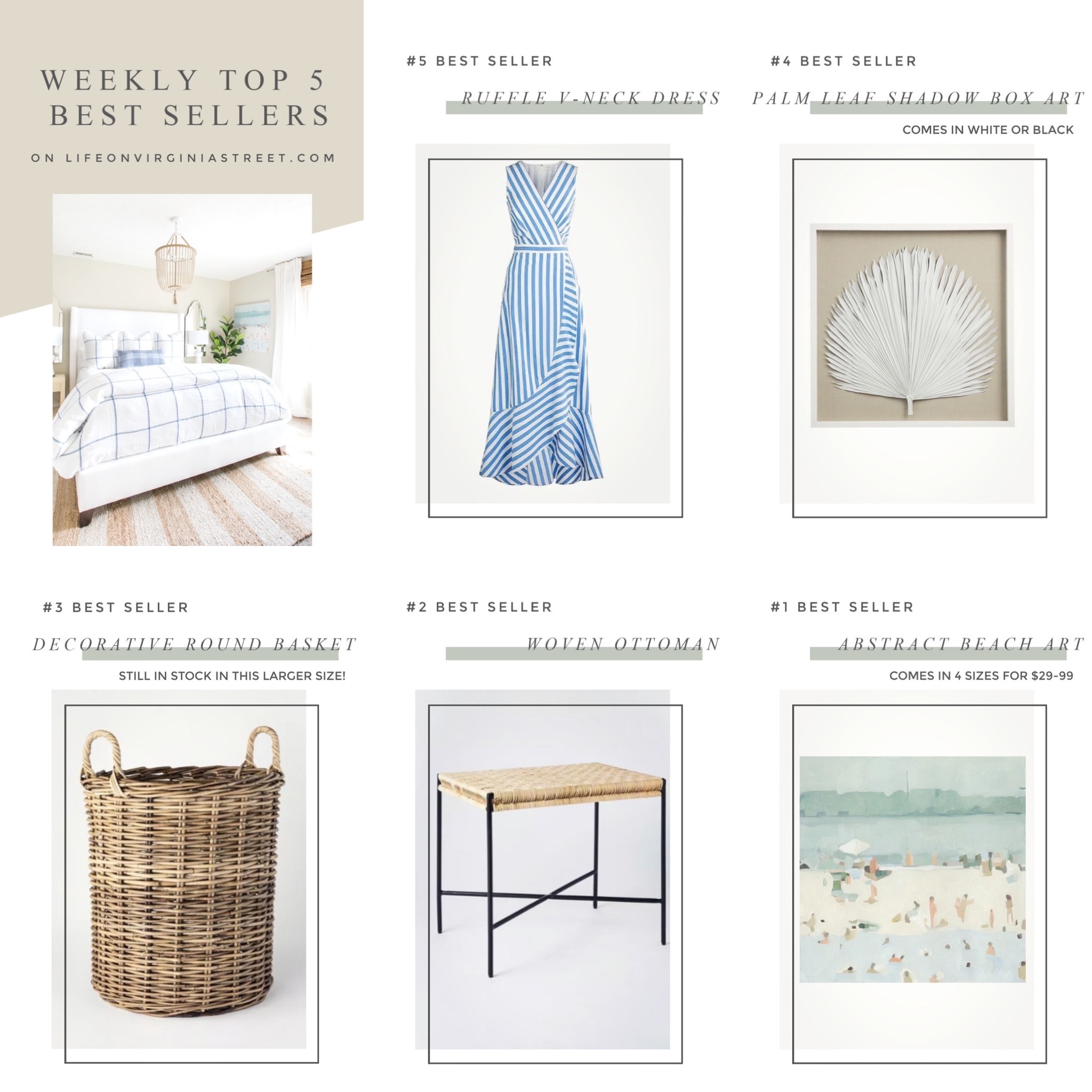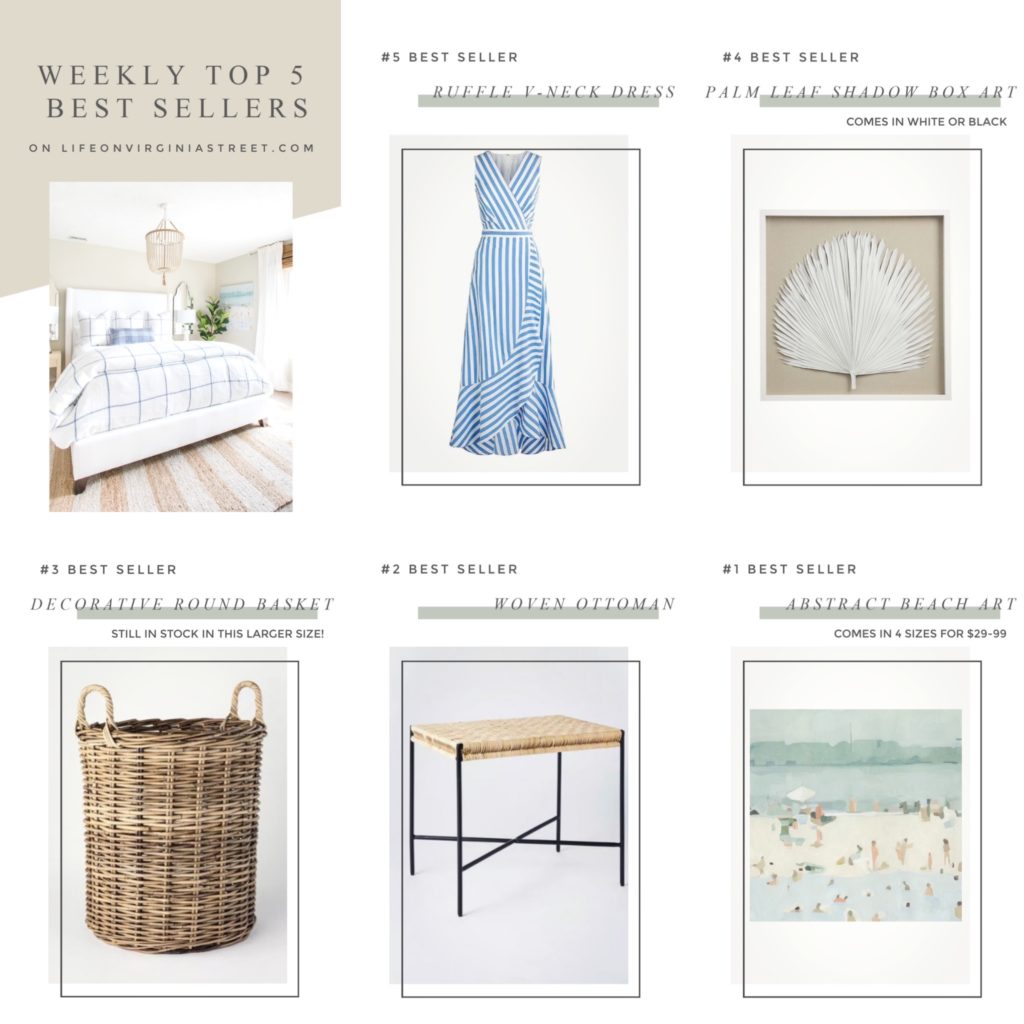 BEST SELLERS (each number is clickable): #5 | #4 | #3 | #2 | #1
Around Town & For Fun
We'll start with the really good news! I took Hawkeye in for a check-up on Wednesday and his levels had improved even further! We were so relieved and grateful! He seems to still be doing great. Our vet (and the hospital he was at) don't allow owners inside, so we had to wait in the parking lot for them to come get him. He hates his carrier door closed, so he had a few minutes to peep around while we were waiting for his turn 😉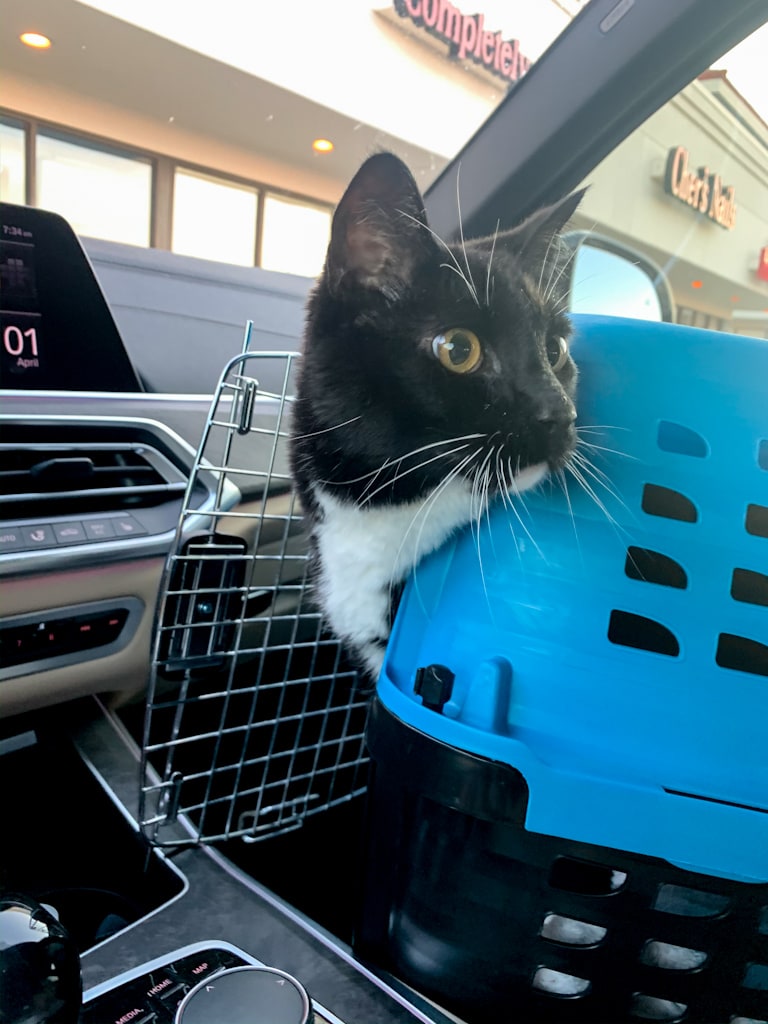 We had a few days in the 60s and 70s last week. And then we woke up to snow on Friday morning. Welcome to spring time in Nebraska!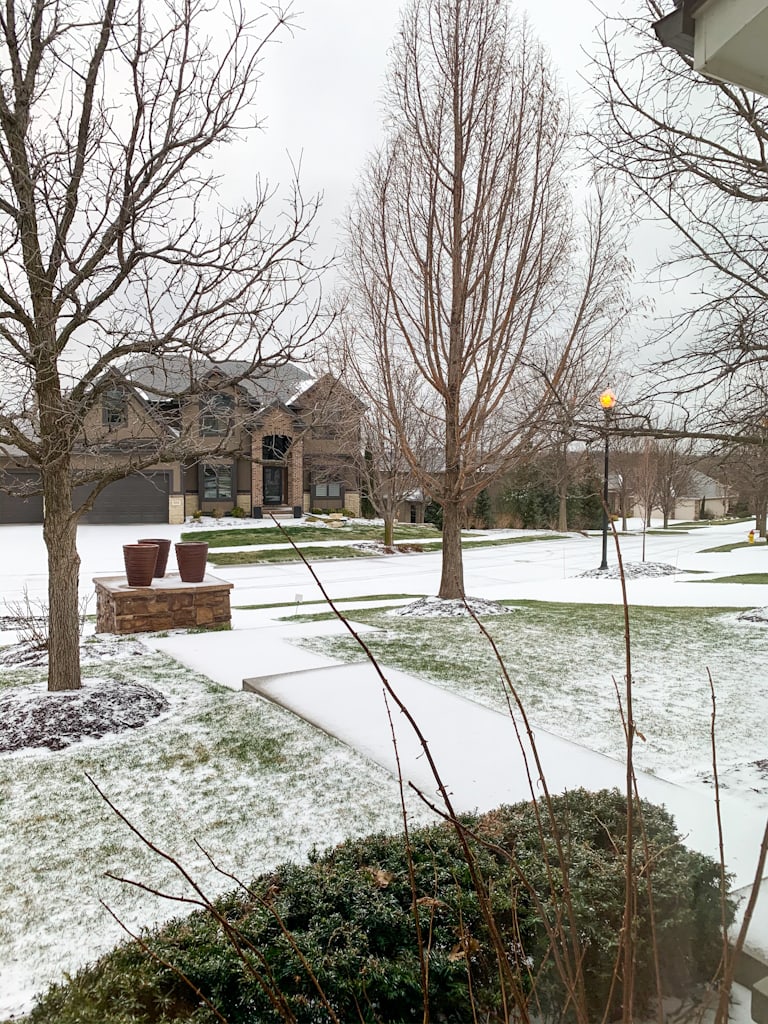 We had lots of reading and cuddle time last week. These two little shadows always have to be laying on top of me or suctioned cup to my side. I ended up reading this book last week and thought it was really cute! It's basically a high school rom-com and was super witty and fun to read. I really enjoyed it! I also started this book after reading a lot of great things about it but haven't gotten too far into it. I'll keep you posted!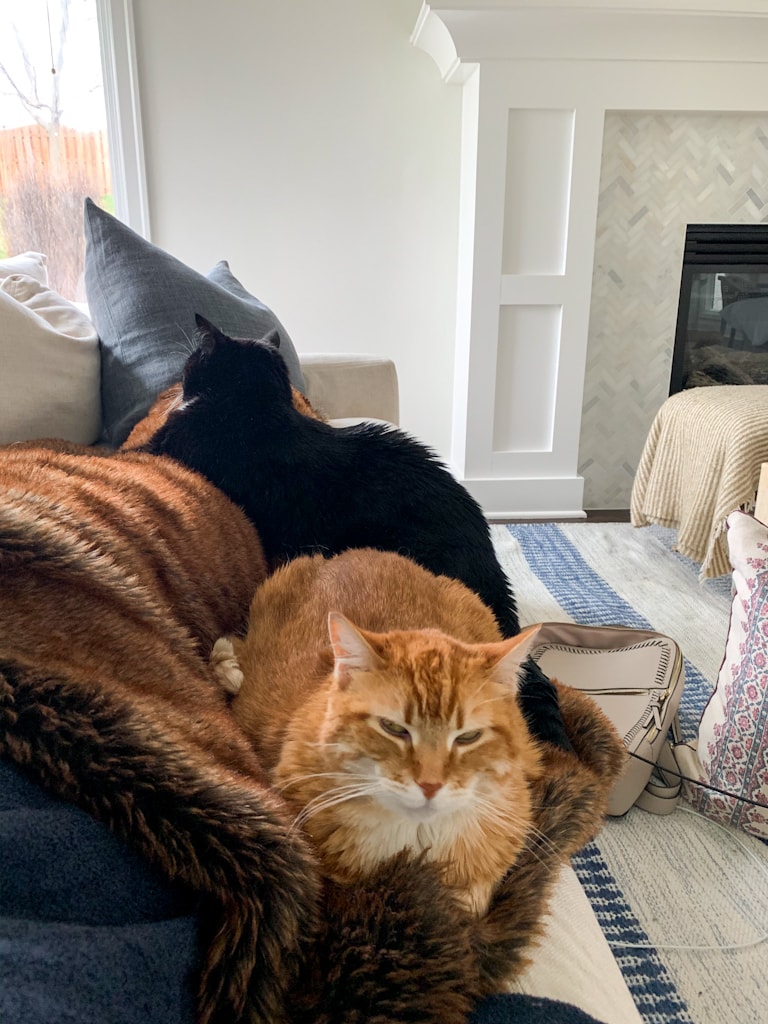 I keep seeing memes about how quarantine life without children is probably super glamorous. The couple gets along, they eat fancy food, make craft cocktails each night after doing yoga and then complete craft projects in the sparkling clean houses. I'm here to tell you, that is so far from the truth (the office photos above should be proof enough)! I've worn makeup and done my hair once in nearly four weeks. We fight more than usual. And this is about the extent of our gourmet meals. I've never eaten so many carbs in my life!!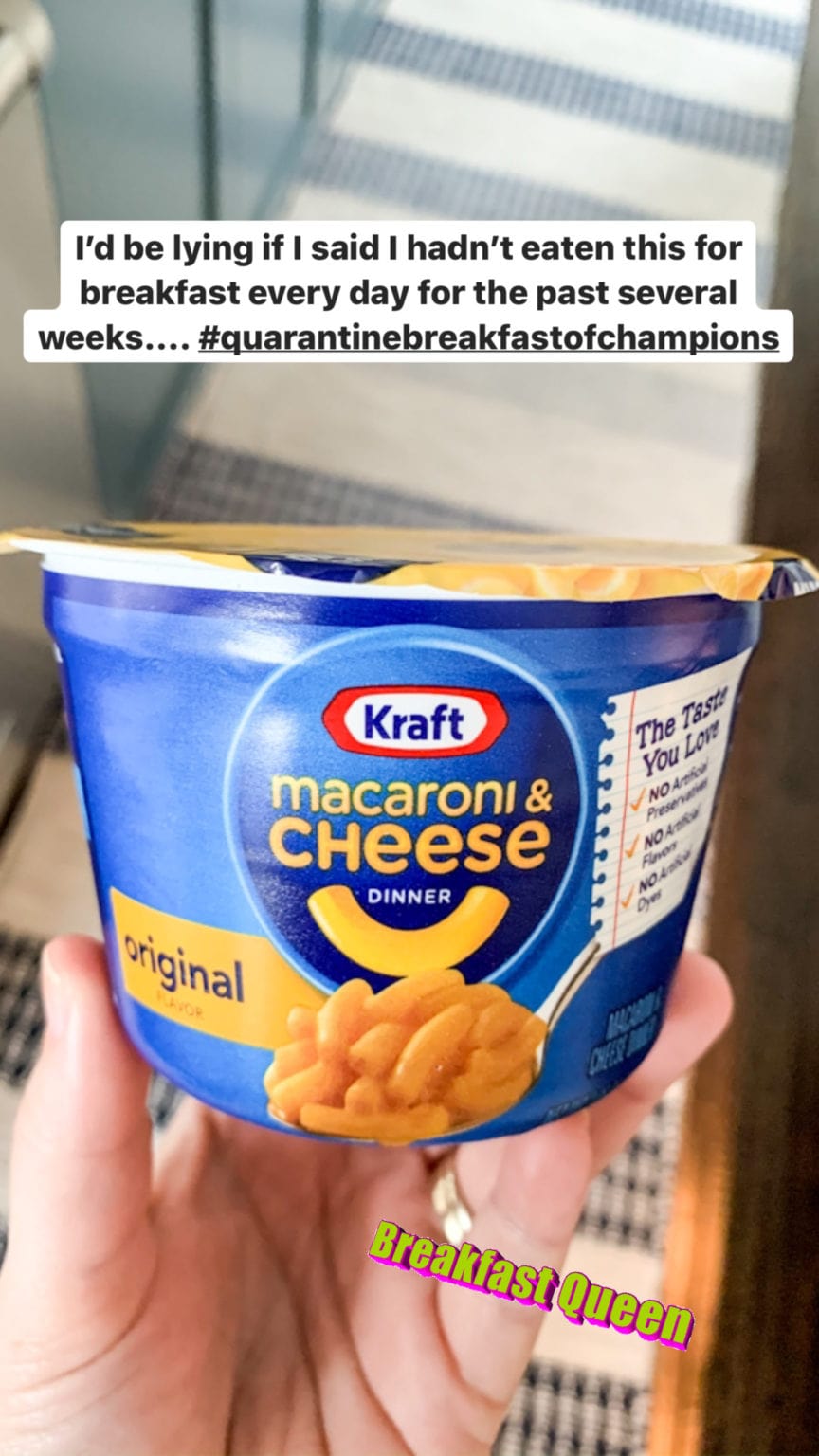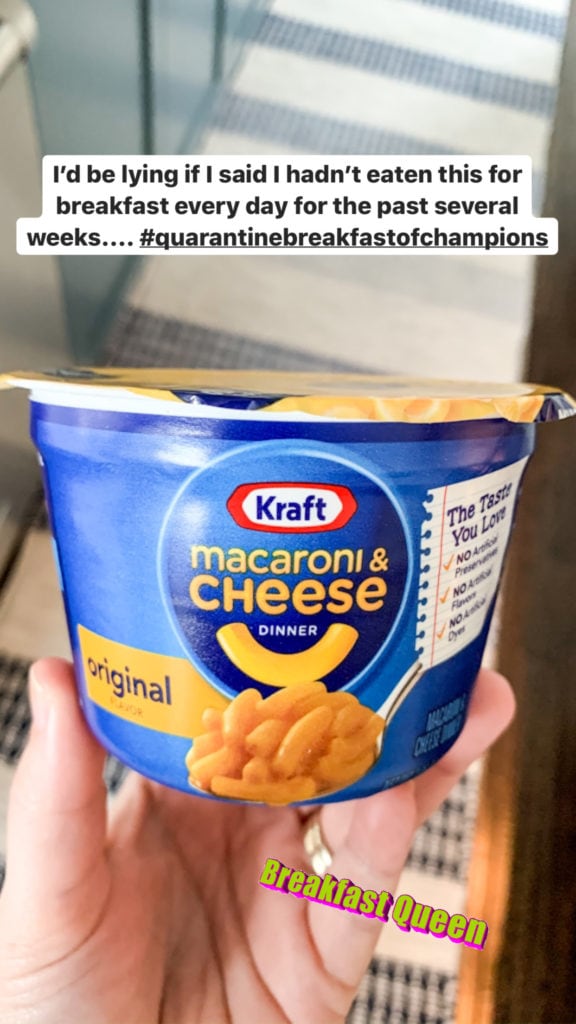 Loved getting some mail from our favorite three year old buddy! Can't wait until we can see him and his parents again! He's definitely getting multiple pool invites this year after this thoughtful gesture 😉
The bulk of our "free time" at home this weekend was spent binge watching Tiger King on Netflix. We were seeing daily memes about it and got sick of not knowing what they were all about. It is the most bizarre and crazy documentary. I am still in shock after watching it all. How do these people really exist?!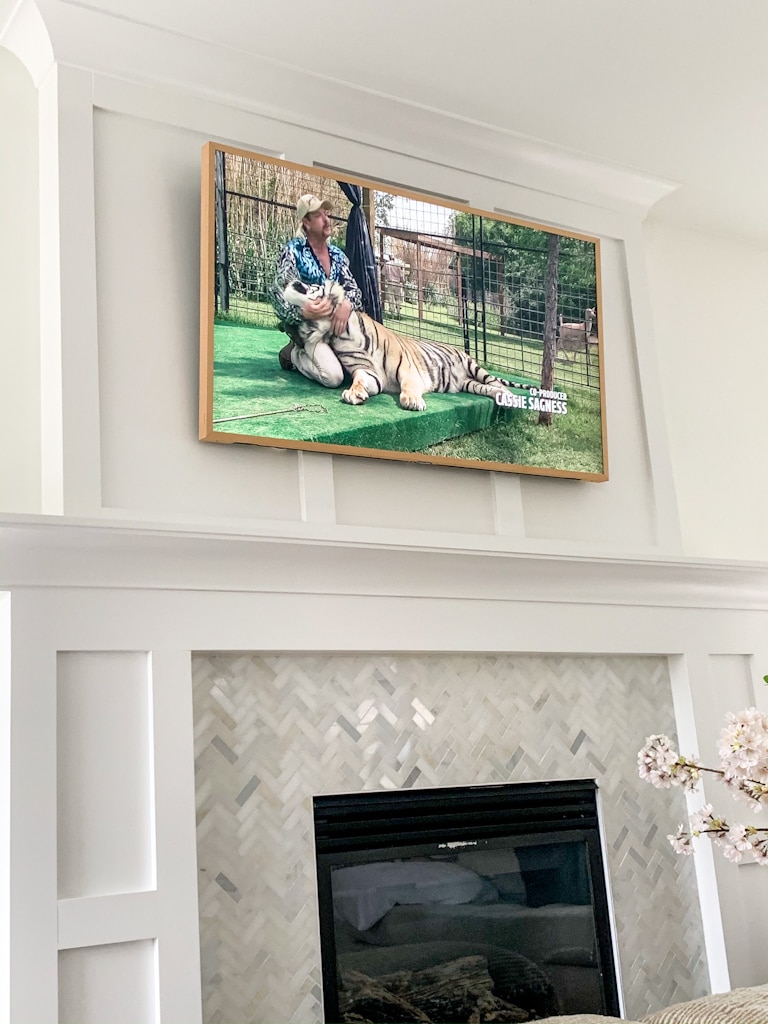 And a simple and easy little thing that brightened my weekend? This free screensaver on my phone from The Everygirl. They have several images to pick from for desktop, phones, tablets, etc. I love seeing the hydrangeas each time I reach for my phone! You'll want to click over to get the preferred image and size for the device you want it for.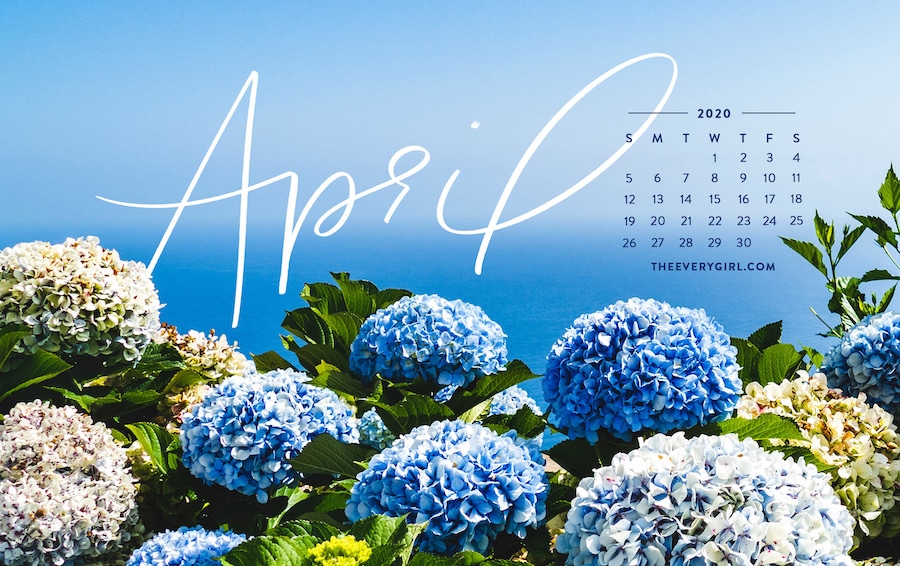 I hope you're all staying happy, sane, safe and healthy!
Recent Buys & Sales
Holy crap – the Studio McGee at Target line went quickly! I got up at 5 am to shop and many of my top picks were already sold out. I did manage to snag this Block Print Doormat and two of the Floral Block Print Pillows. I'm really hoping for a big re-stock soon. I'll let you know as soon as I see it if there is one!
Following are the sales that have carried over from the weekend! You can see my top picks here.
I hope you all have a great weekend! Stay safe out there!
hope you all have a great week! Please stay safe out there and stay home for all non-essential tasks!
If you would like to follow along on more of my home decor, DIY, lifestyle, travel and other posts, I'd love to have you follow me on any of the following:
Pinterest | Instagram | Facebook | Twitter
disclosure: some affiliate links used