I hope you all had a great weekend! For some reason, I feel like we're at the very end of winter. Although that isn't evidenced by the amount of snow we have on the ground. BUT, I feel like it just feels more springy.
We had another business-packed end of week and weekend. We met with our attorney, on Thursday and got approval on our business names, got our tax IDs, set up bank accounts. SUPER fun stuff like that. I feel like I aged two decades and am much more mature now. 😉
Saturday morning we swung by Lowe's just to see if by chance they had countertops that would work in our powder bath (you can read more about our plans here). Unfortunately, our countertops have what we refer to as "the valley". It's this super random/weird two or three-inch deep section along the back the sits about two inches lower (we believe it's because the builder wanted the cabinets flush with the wall so he bumped them out). BUT, it causes issues with ordering a standard-depth counter. We want to eliminate the valley, so we now need a countertop deeper than what's available – which means custom. Whomp whomp. We're not calling it quits yet, but depending upon bids, it may be pushed back in the year further than we initially thought. My iPhone snap below is terrible but you can see what I'm referring to.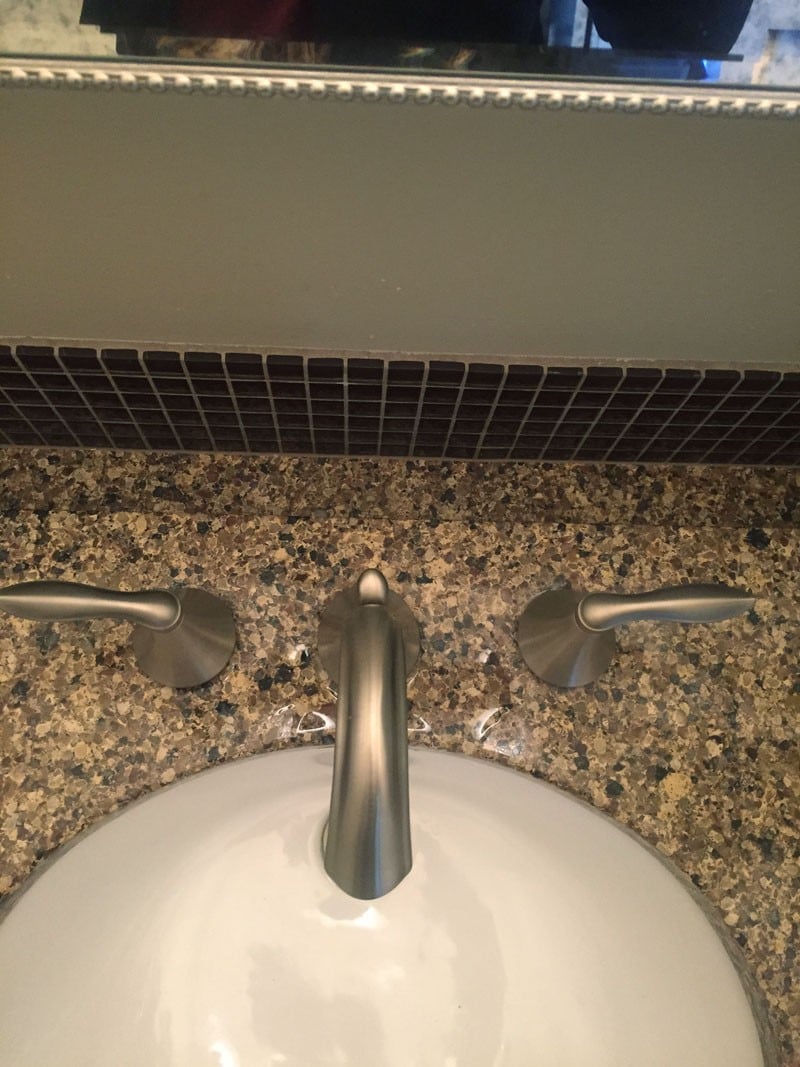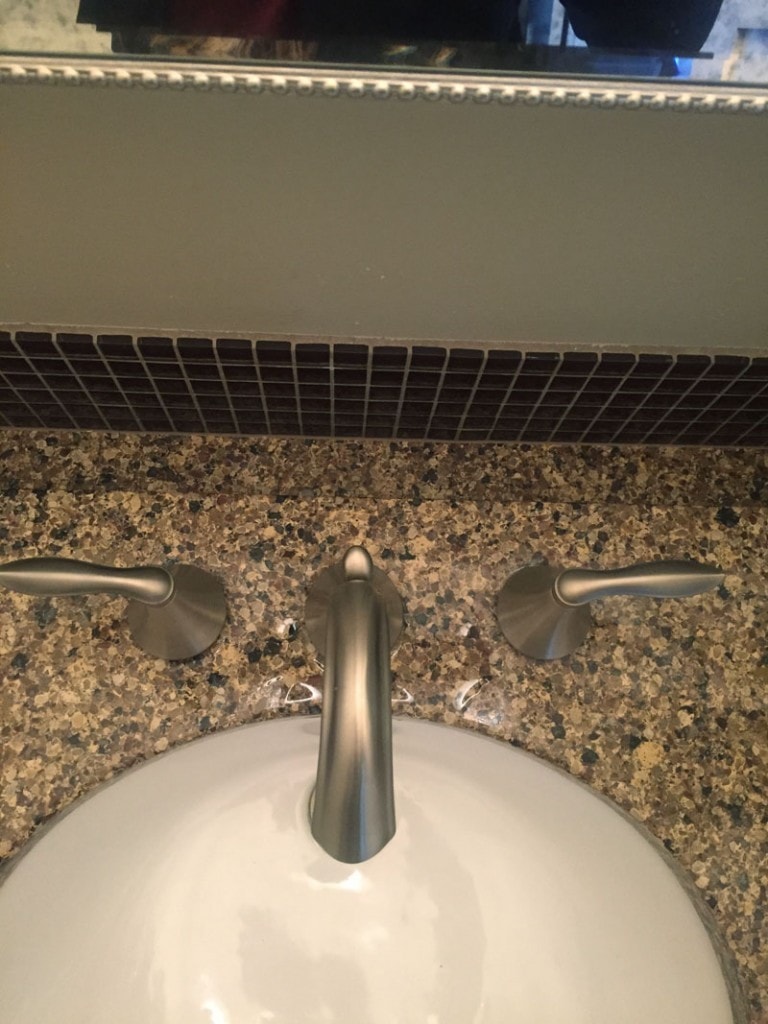 I bought this top on Saturday morning (along with the purple version) – can you believe it is marked down to $16.90?!? It comes in ten colors/variations and has really great reviews. I think my favorite part is the button-back detail. And the stripes, obviously 😉
Saturday night, we went to our family friends' house for dinner and had a great time as always. The one was my very first friend. He and I are six weeks apart and our mothers dressed us alike for several years – so I looked like a boy until I grew some hair. The other is the younger brother (who is my brother's age). We all grew up in Utah and all moved here for school. I love both of their wives, as well, and we always laugh a ton when we get together. It was a really fun night!
Sunday, I listed several more items in our area Facebook group. I actually made five sales! I sold three lamps, two topiaries, a vanity bench I used at our last house, and the clock that used to hang in our stairwell (where I have the Lindsay Letters canvas now). I know that sounds like more than five sales so I guess I should say I had five customers. It's kind of addicting to sell stuff I know I'll never use again, but that I've had a hard time parting with in the past.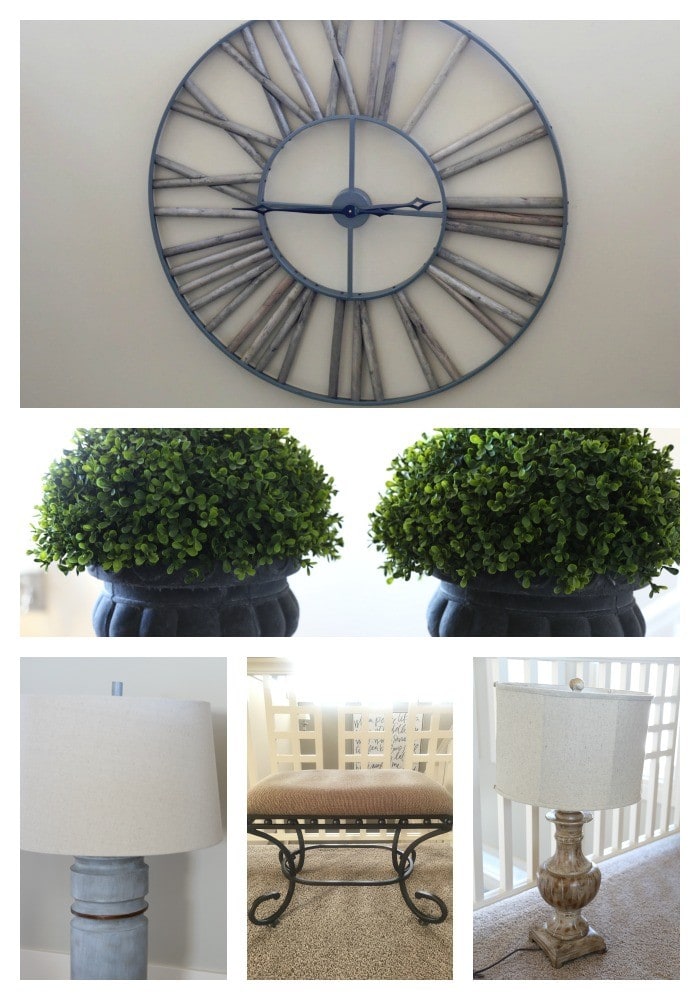 In between sales, I made a few striped throw pillows.  The fabric I used is Windsor Smith's Cap Deluca in Indigo. At first I asked myself if I was overdoing the stripes this season, but then I thought, "is that even possible?!?" No. I linked to a lumbar pillow below with the same fabric and a few others that would give you the same vibe! Stripes forever!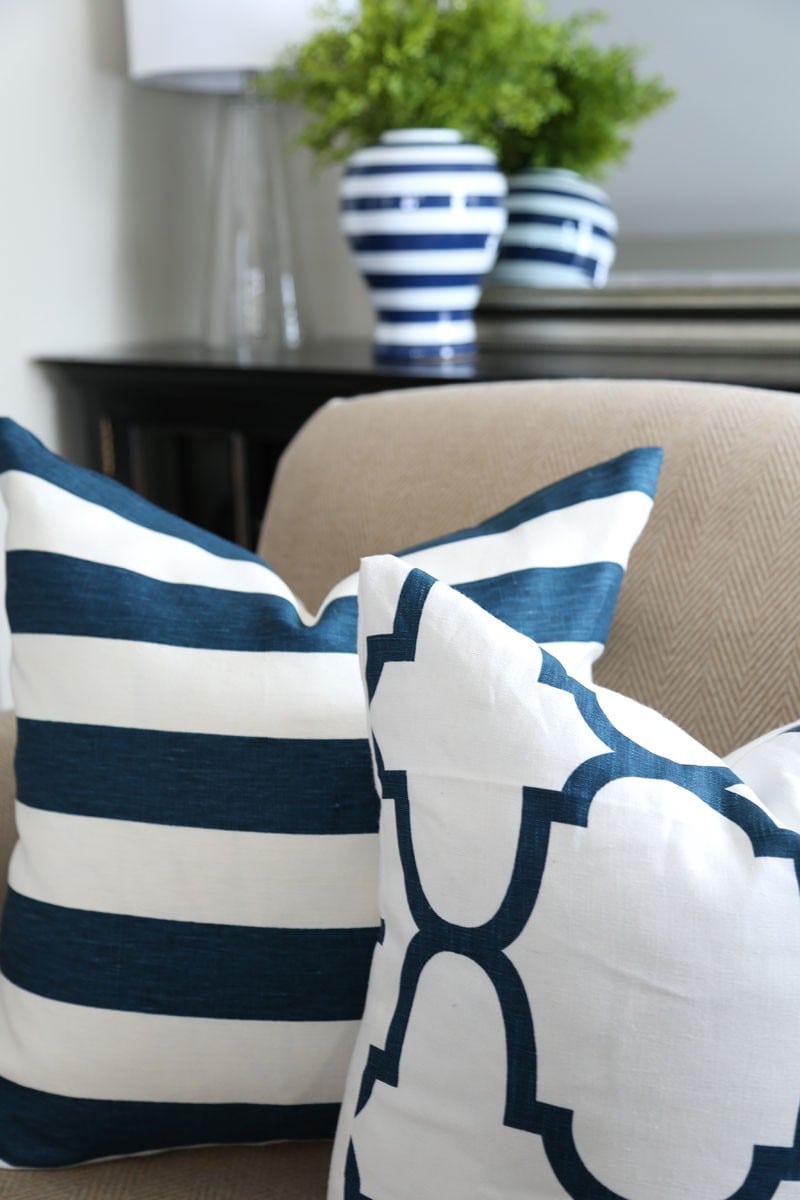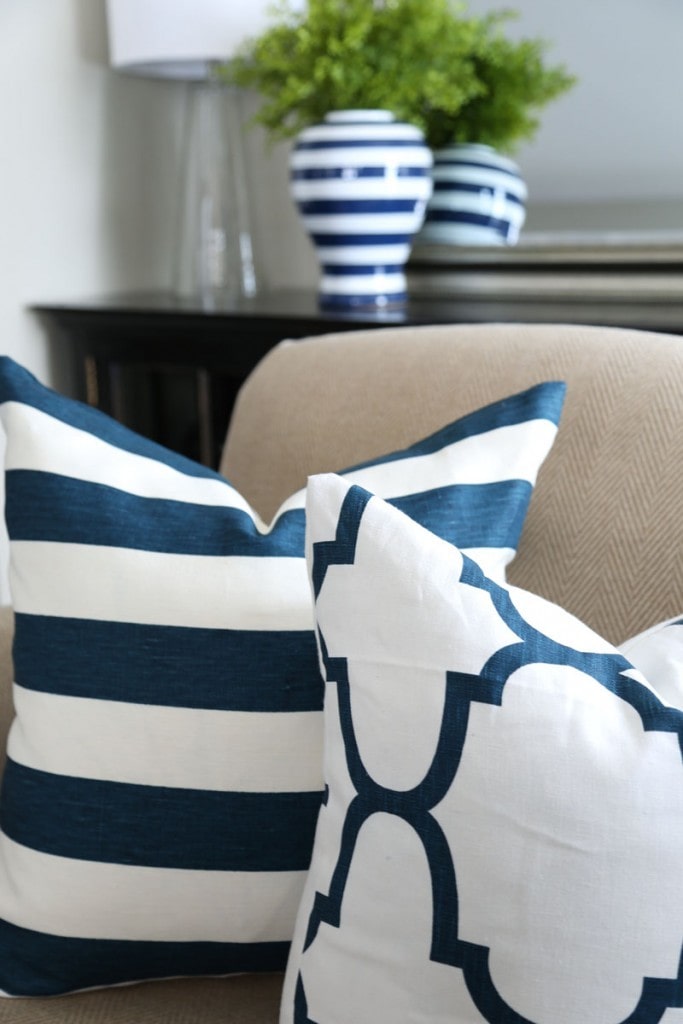 Get the look by clicking on any of the items below:

Sunday afternoon, we went to a neighbor's house to watch the Superbowl. I go for the social side of things, obviously. And the commercials 🙂
I'm really looking forward to Wednesday to share our big guest bedroom reveal! I've never done a reveal without showing you guys steps along the way, so I'm excited to see how it goes. As a reminder, here are the two sneak peaks I've shared so far: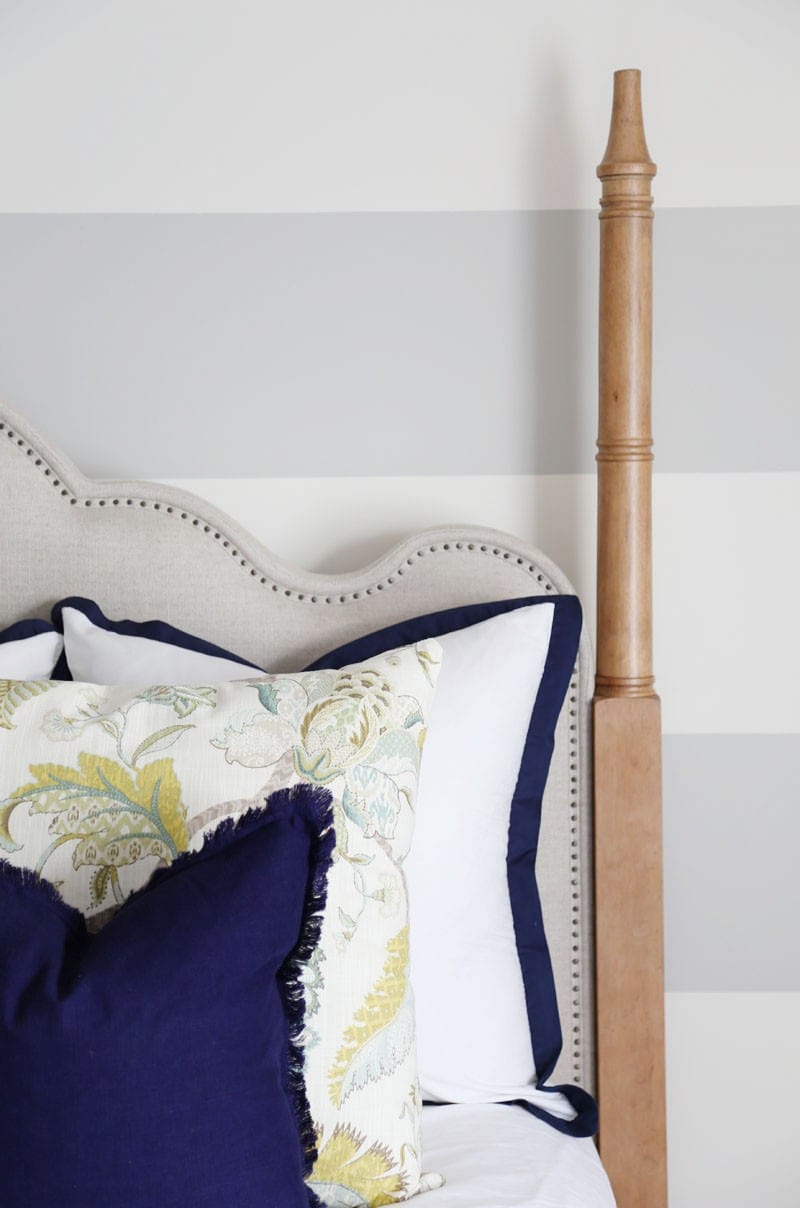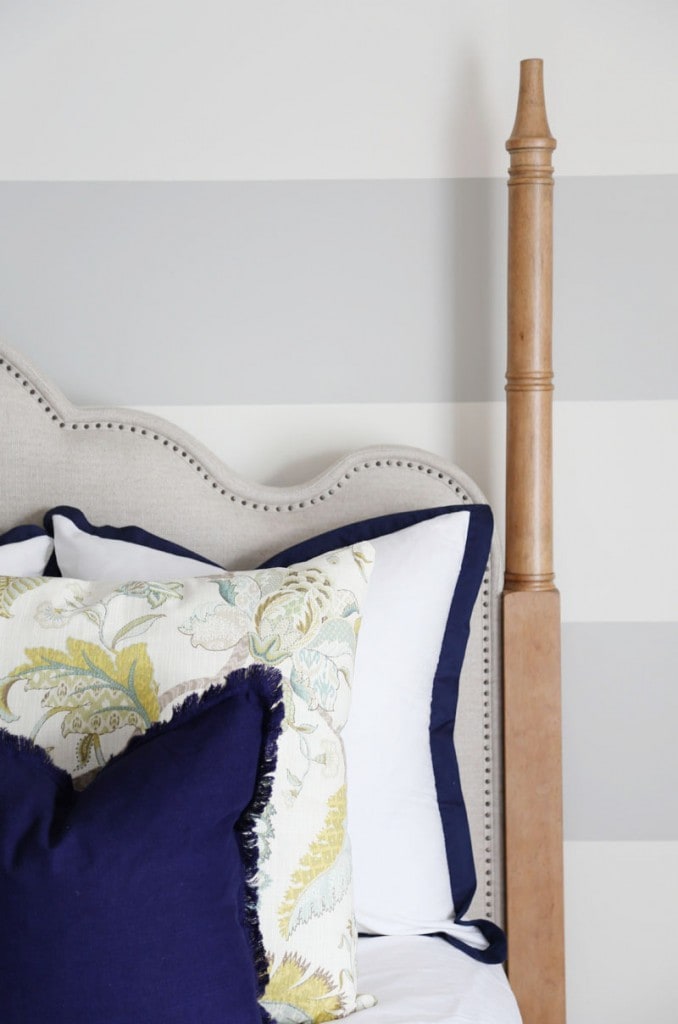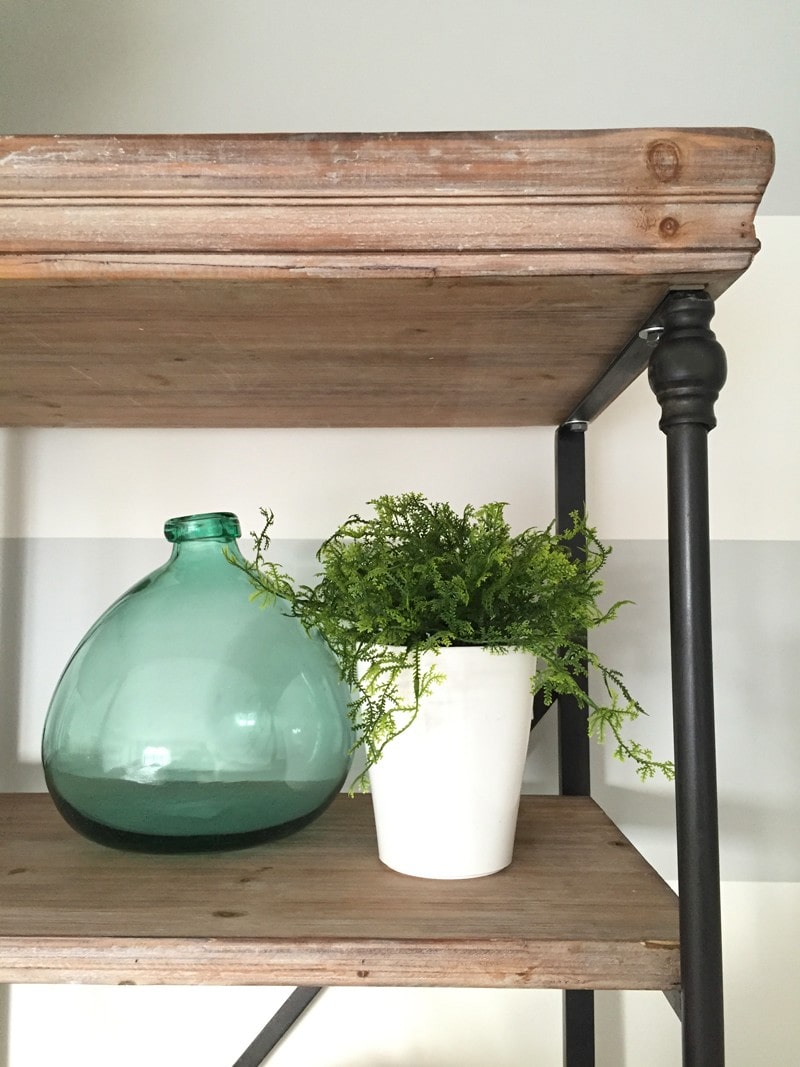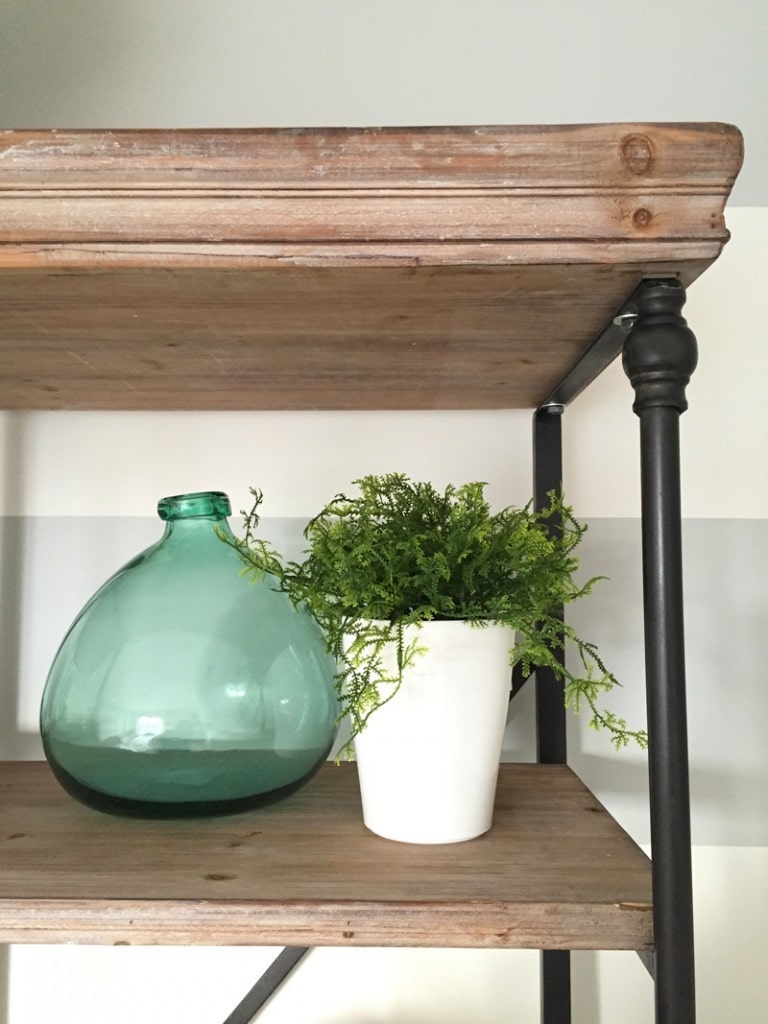 Have a great week!
If you would like to follow along on more of my home decor, DIY, lifestyle, travel and other posts, I'd love to have you follow me on any of the following:
Pinterest / Instagram / Facebook / Twitter / Bloglovin' / Google
disclosure: some affiliate links used