I hope you all had a great weekend! We loved that it finally felt like summer again, so we took full advantage of it while also do some fall-like activities too!
This post contains affiliate links for your shopping convenience. Click here to read my full disclosure policy.
Home Projects & Updates
I spent the first half of the week prepping for our fall home tour that I shared on Wednesday. I shared a video look at the following on Instagram Stories, but our living room already looked like this by the time the tour went live (less than six hours after me taking the photos). Kurtis hates those throw pillows and removes them promptly every night when he gets home!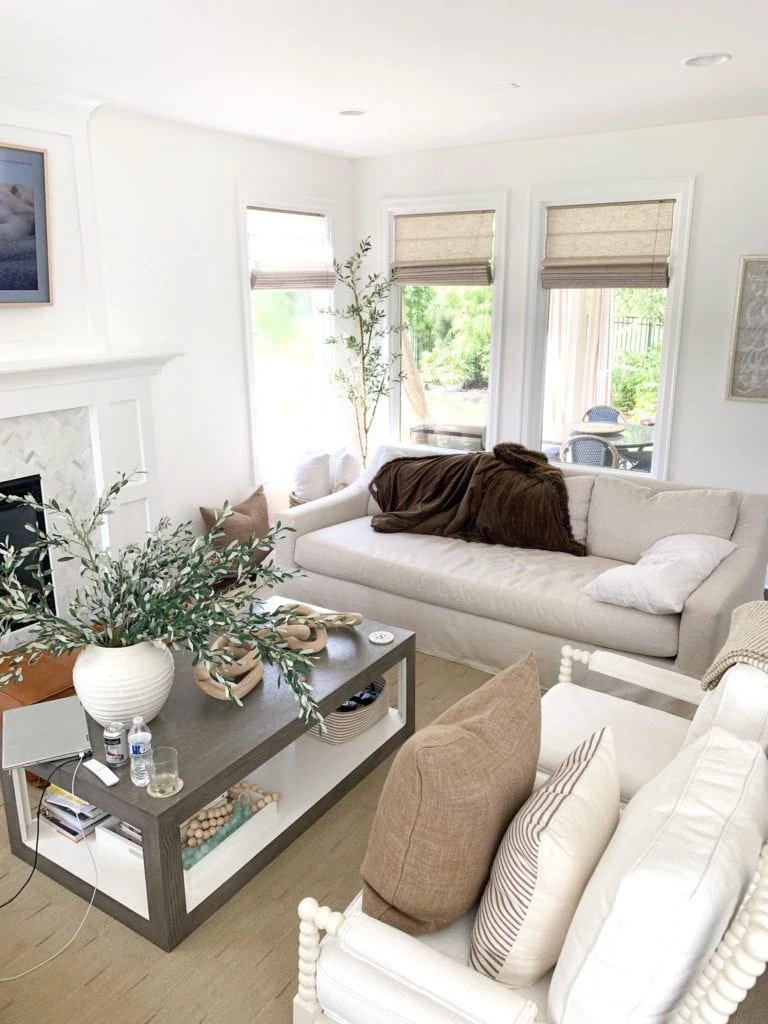 I was then able to devote some time to our yard and get in some fall cleaning. I don't think I've mentioned this before, but our giant maple tree in our parkway died last year and definitely did not come back this summer. It's happened in various places around our neighborhood. Our next door neighbor's tree died too, but they ended up having it cut down this past week and getting a new tree. So, now we're sticking out like a sore thumb and need to get it handled sooner rather than later. So much fun to spend money on a dead tree! Our HOA requires that we had one back too, so it's double the fun 😉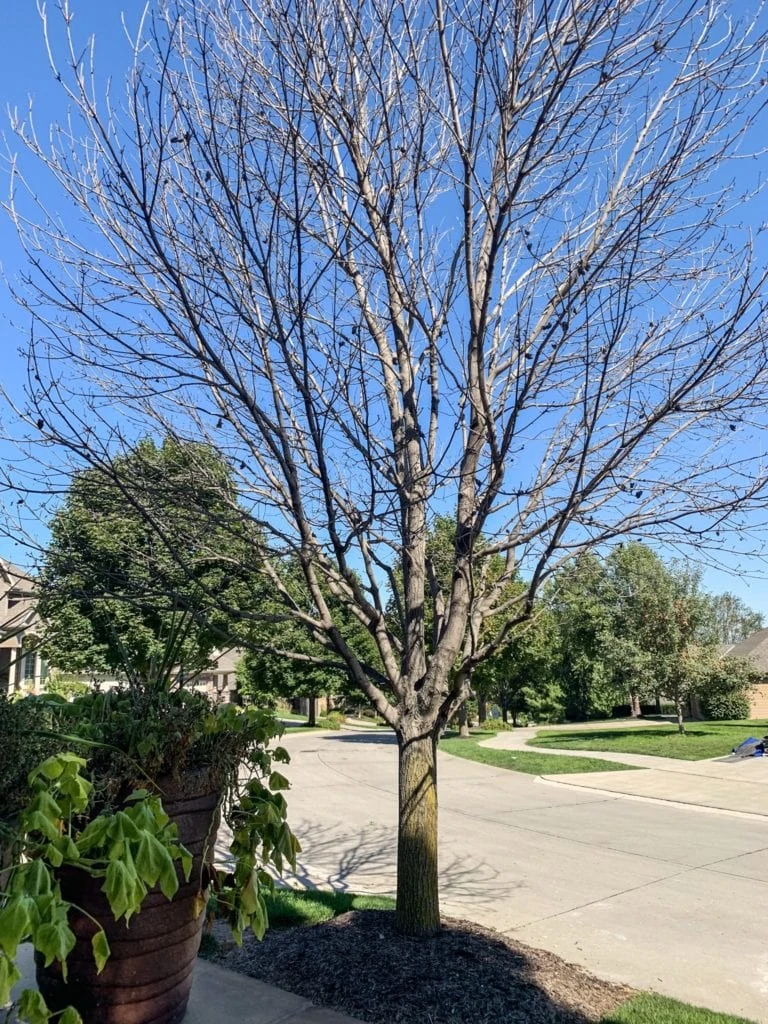 I stopped watering my planters a few weeks ago, and with the extreme heat we had this past week, they were looking a little (actually really) rough! Yesterday, I spent some time tearing most of them out. Always a bittersweet day when I have to say goodbye to them!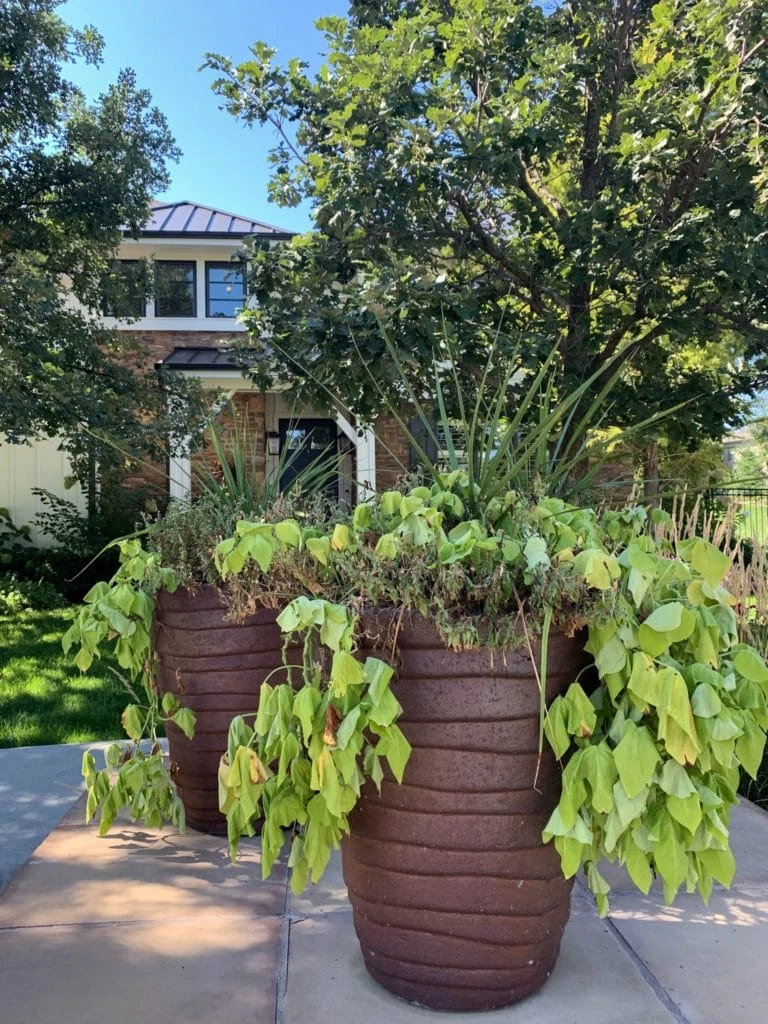 I share this every year, because I always have a lot more people that weren't aware. But, sweet potato vines (all the green leaves you see above) actually do harvest potatoes! My plants usually start out super tiny (only a handful of leaves) but are monsters by the end of summer. And each plant usually makes 2-3 potatoes! Here's a screen shot of my video from Instagram Stories yesterday that shows the potatoes I got just from our three little planters out front! A gal at our local nursery said her family loves to eat them, so I actually had Kurtis run them over to her when he was headed out the door.
The ones out back get a lot more sun, so the potatoes were HUGE! Also, I somehow managed to lose all my left-handed gloves this summer (??) so I had to make do and wear right-handed gloves on both hands. Which is why my hand looks a little goofy below 😉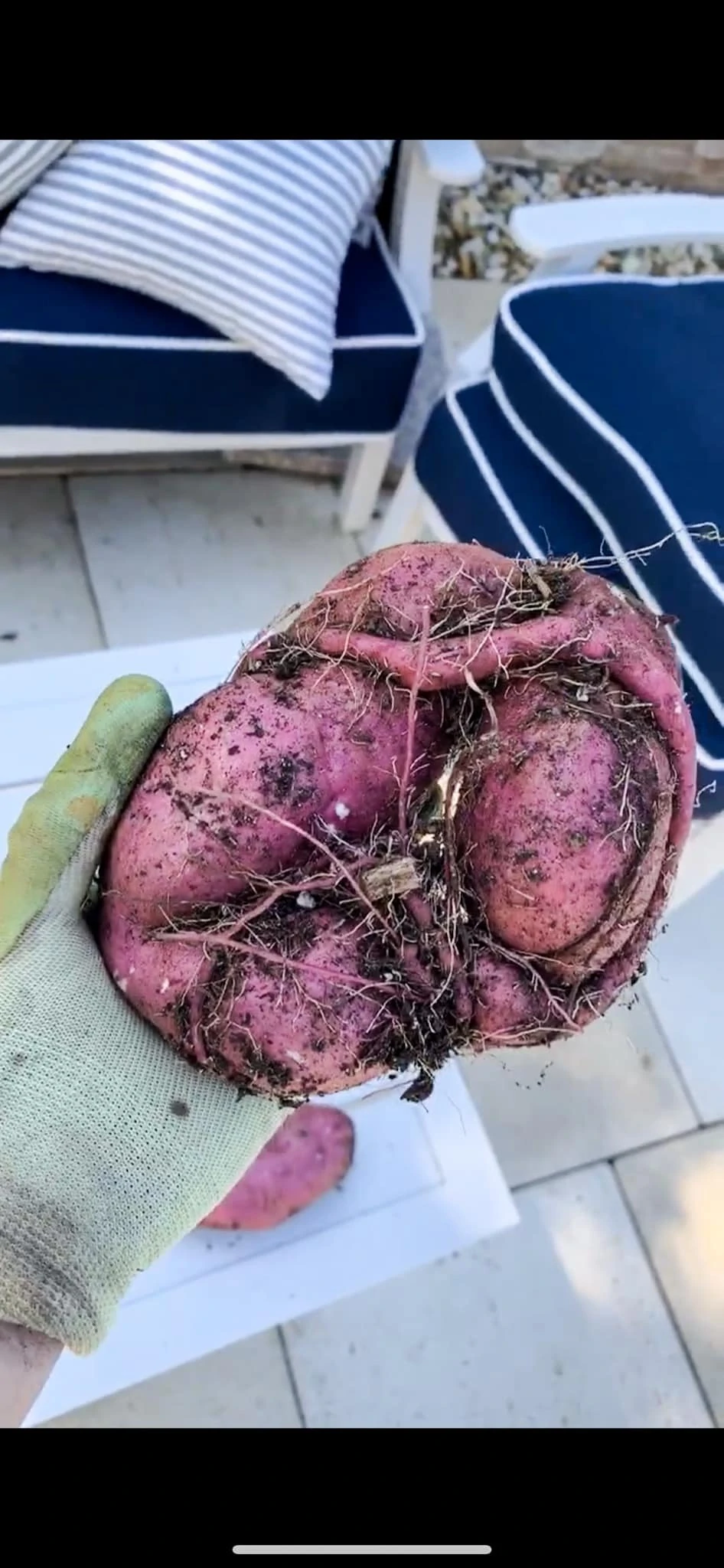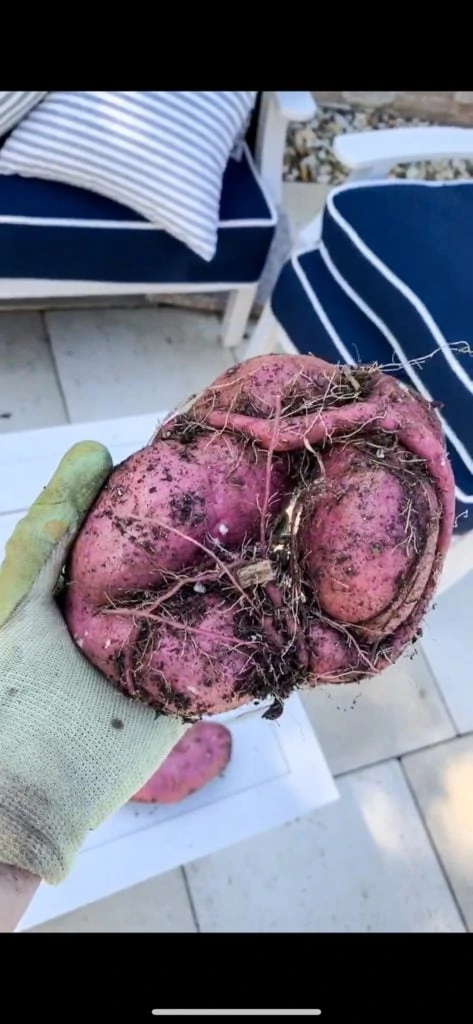 Around Town & For Fun
We both agreed this was one of our favorite weekends of the "summer". We got in lots of pool time, but also watched football, got yardwork done, made use of my exploding herb garden, and hung out with friends.
Saturday night, we headed to Jill and Nick's for drinks after dinner. Zoe was in prime form and was having the time of her life. She loved Uncle Kurtis showing her pictures and videos of the cats. And she loved when I would chase her around like a shark, humming the Jaws theme song. Such a fun night!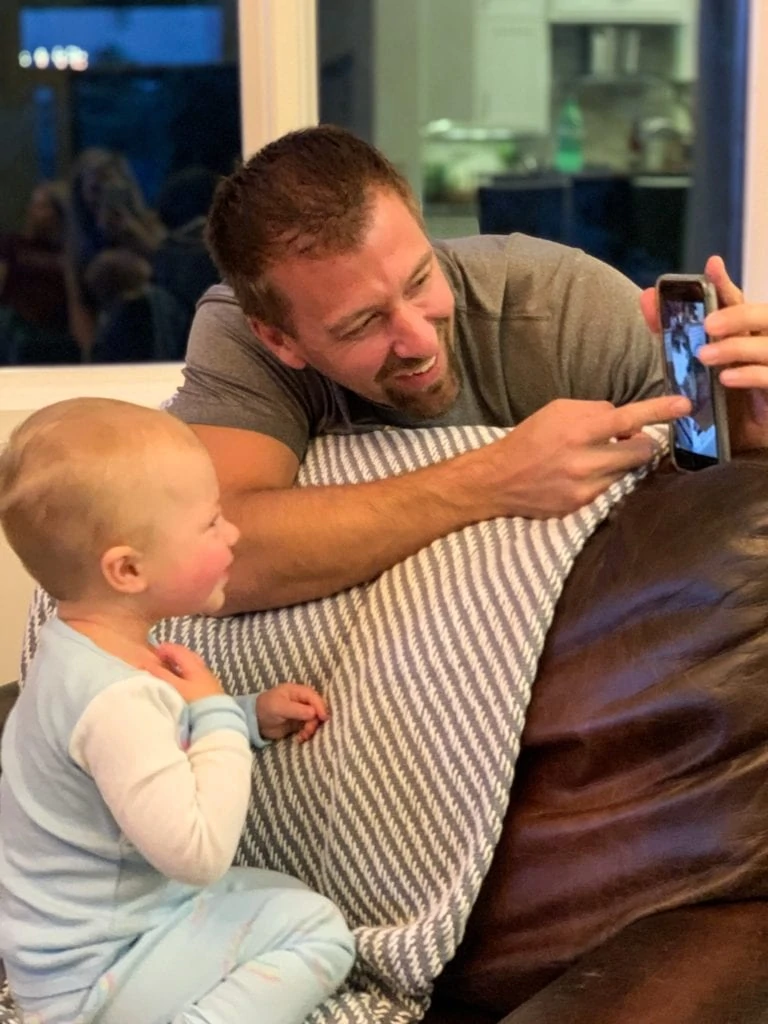 Sunday was likely our last official pool day of summer. The weather was absolutely perfect, but we'll probably have it all closed up either next week or the following week. I tried to take a cute, fun photo to remember the end of summer. This is what I got. Ummm….okay 😉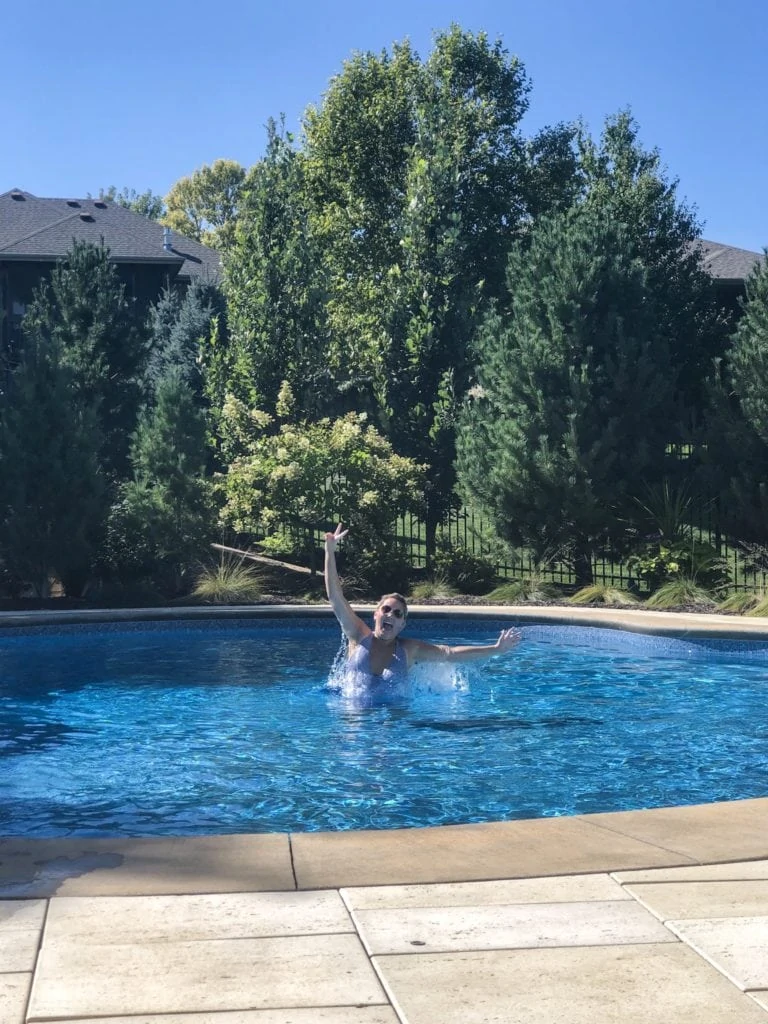 The cats hate pool season because they don't see us as frequently. They're usually at the back door or staring out the windows begging us to let them out. Yesterday, I think they were resigned to the fact it wasn't going to happen. Also note: our foggy windows are getting worse by the week. This one is almost at the point we can no longer see out of it!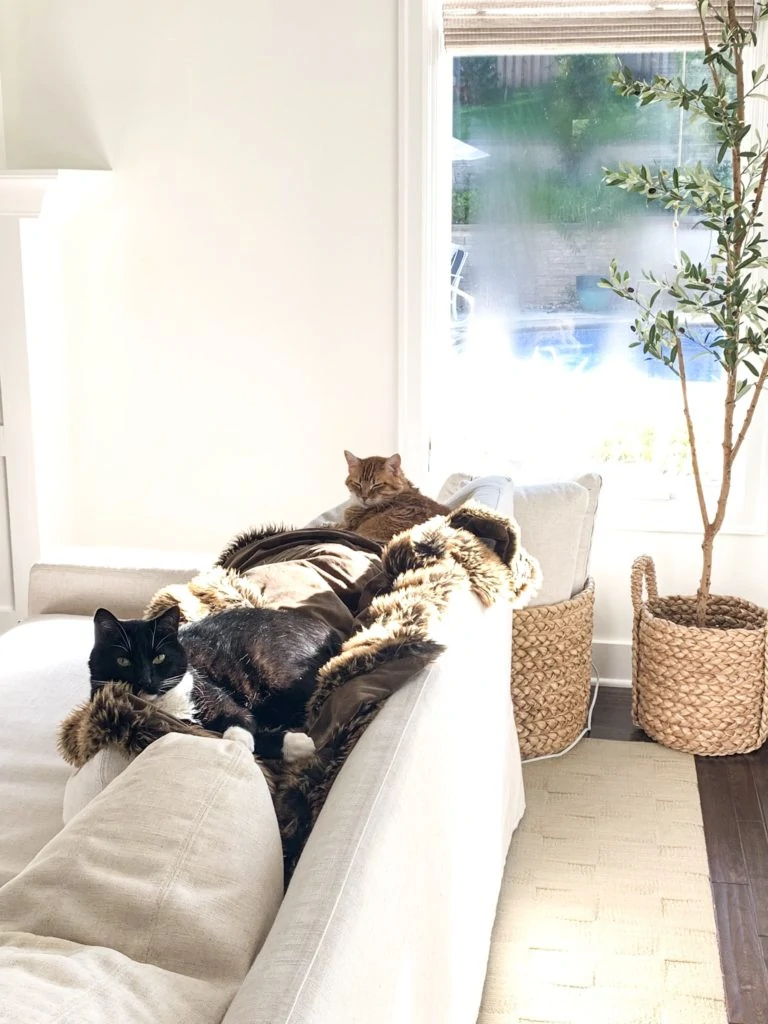 When it's really bright in the living room, Henley looks her most adorable with her paw covering her eyes! So cute!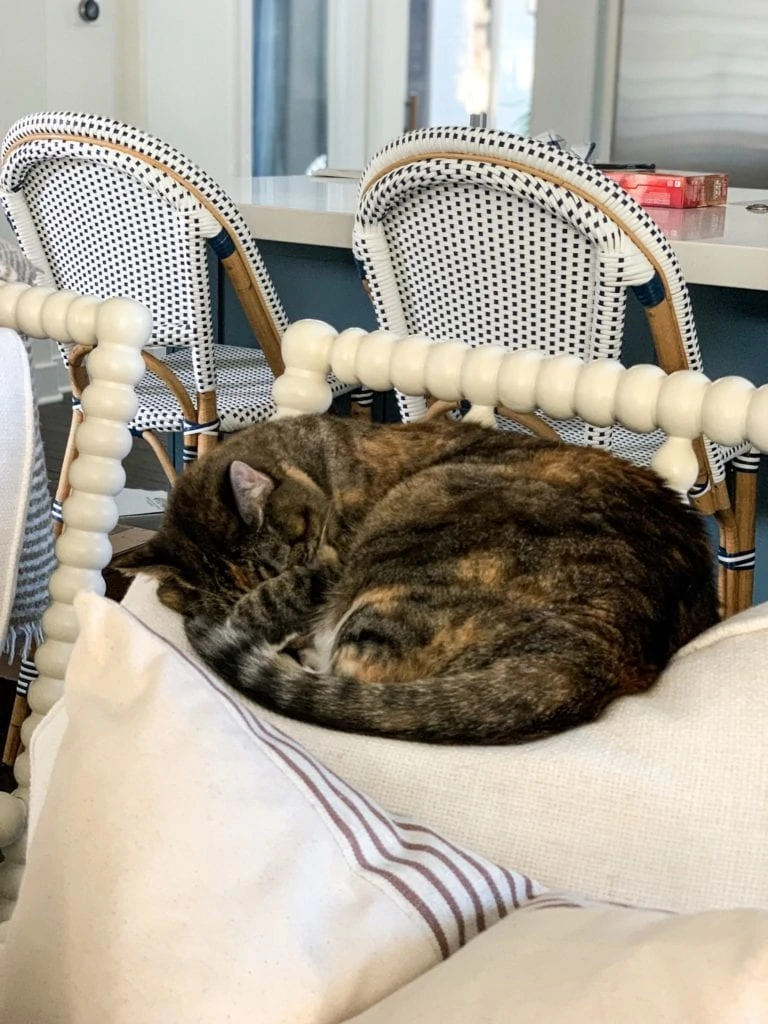 We ended the weekend with caprese salad, popcorn and a movie. We have so much basil at this point in the summer, we're trying to use it all up as much as possible. I'm thinking of trying to freeze some blended with olive oil in ice cube trays. Has anyone tried that with any luck?
I'm off to New York City bright and early on Wednesday for the Better Homes & Gardens Stylemaker event! It's always such a great event with some of my favorite people in the industry!
Recent Buys & Sales
I shared this on Instagram Stories last week and it looks like the sale is still going on! The spindle-leg bench we used in our master bedroom is currently 32% off!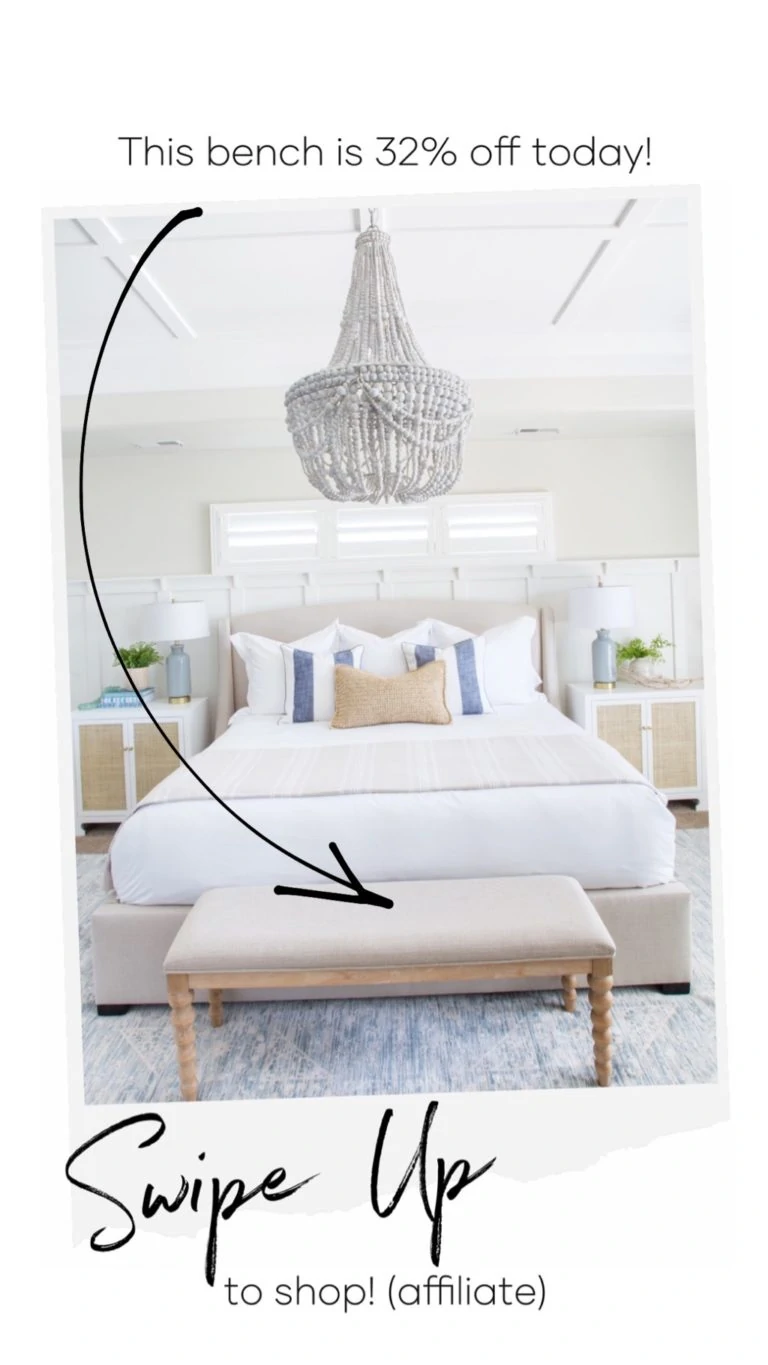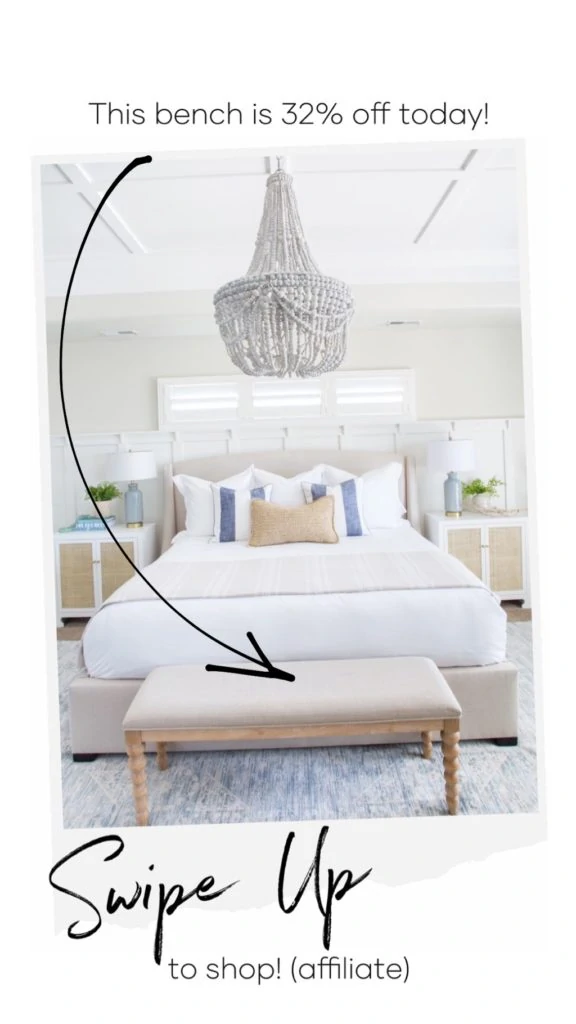 Following are some of the sales that have carried over from the weekend.
I hope you all have a great week!
If you would like to follow along on more of my home decor, DIY, lifestyle, travel and other posts, I'd love to have you follow me on any of the following:
Pinterest | Instagram | Facebook | Twitter 
disclosure: some affiliate links used