Happy Monday! I hope you all had a wonderful weekend! Last week was crazy hot and humid here and now, after yesterday's rain, I think we'll be at much more manageable temps for the next week or two. Thankfully! It's also our 14th anniversary today. More on that below!
This post contains affiliate links for your shopping convenience. Click here to read my full disclosure policy.
Home Projects & Updates
I spent most of the week working in the yard again (even with the extreme heat we'd been having). We were getting nightly rains and lots of heat, which made most of our shrubs and bushes get a little unruly!
We've had this cordless hedge trimmer for a few years and I'm in love with it. It takes the same battery as our drills, leaf blower, etc. and I never worry I'm going to cut my hand off or anything 😉 It definitely gets the job done and is so easy to use! Here's the before and after our by the pool. The second level bushes are the ones I attacked on Thursday. I think I'm going to go back and trim them down even further!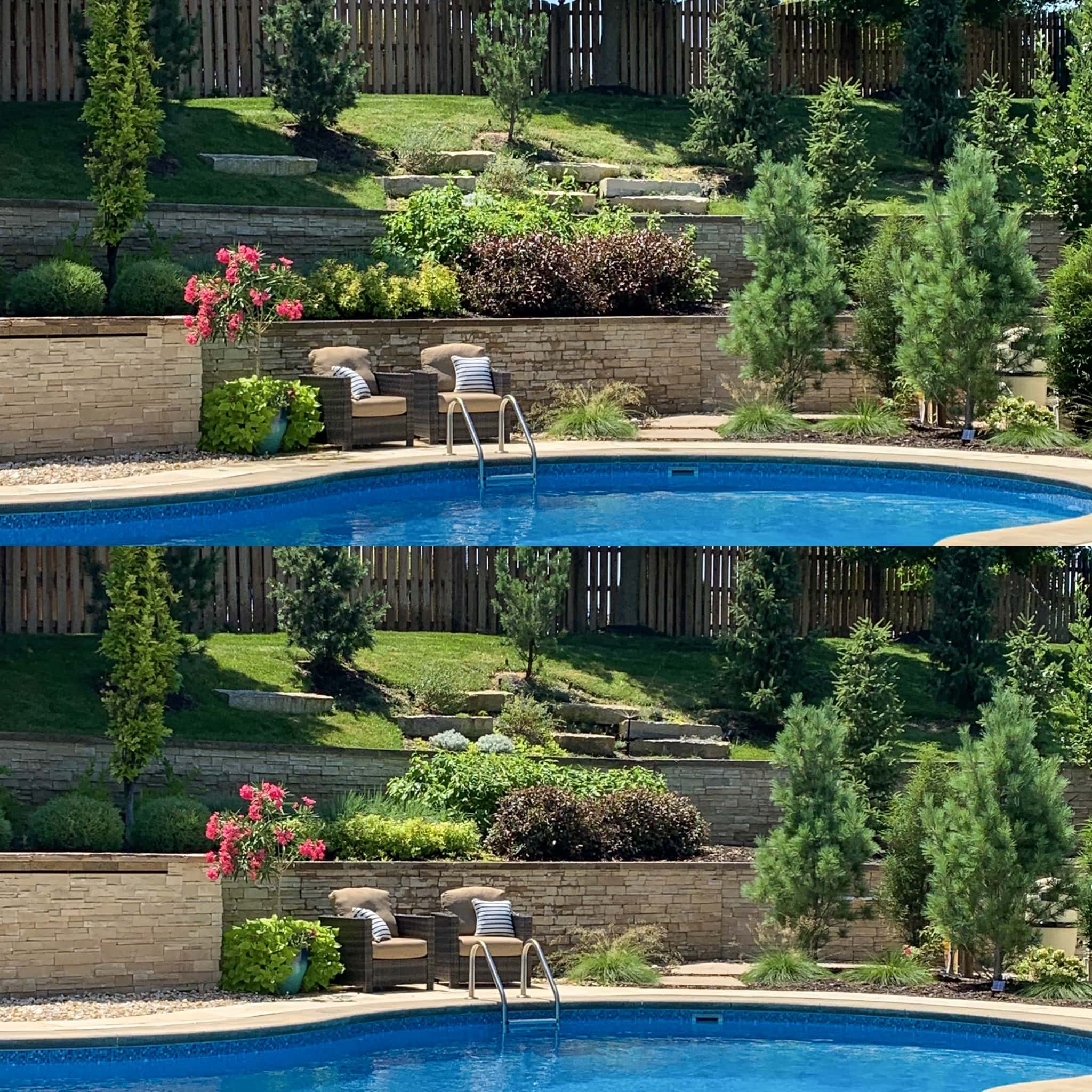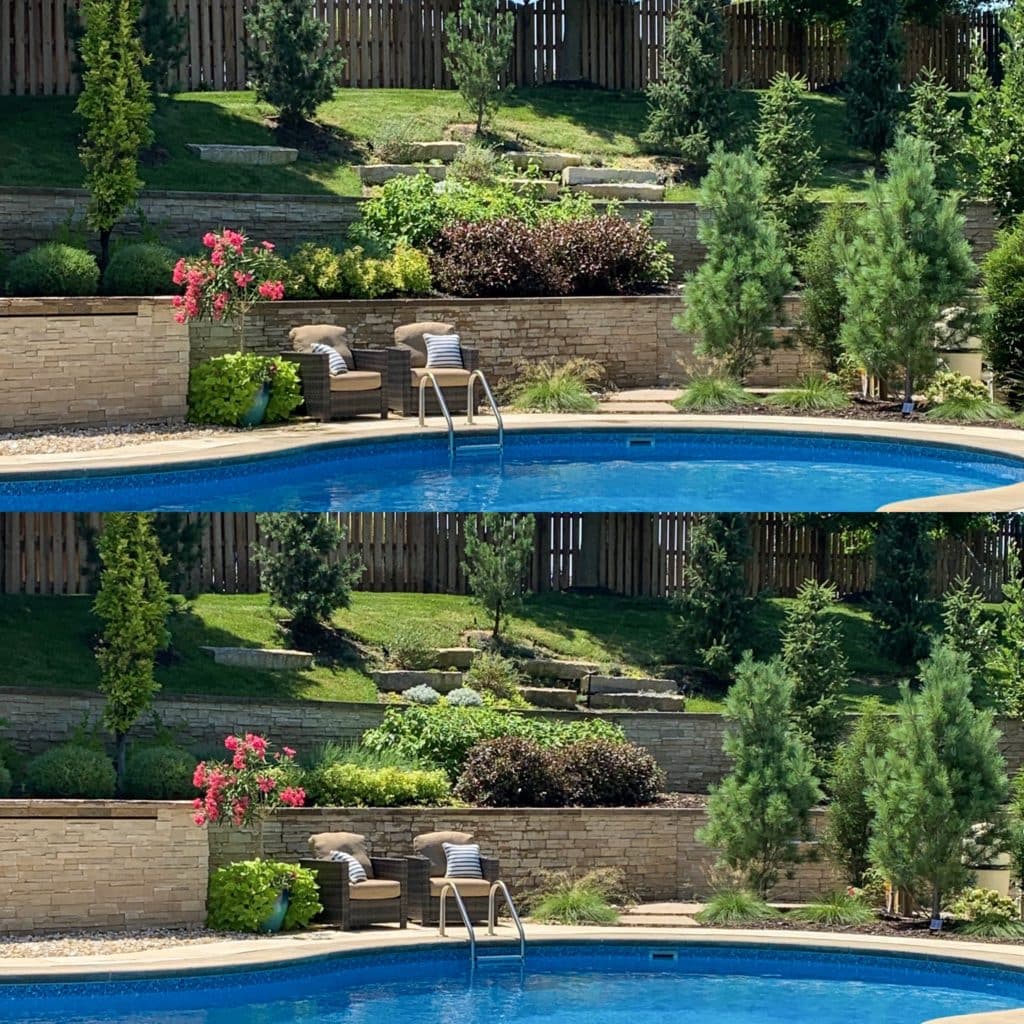 And this is on the other side of our backyard. That bush on the left by the pine tree was nearly eight feet tall at it's highest point! It was crazy just how fast it got out of control! I cleaned about three feet off of it and rounded it up (along with the other random bushes) and it looks so much cleaner now! Clearly we neglect this side of our yard and it seriously has the most random plants (a mix of the former owner's and ours). The only thing I really love is they hydrangea bush on the far right hand side. If I spot any hydrangea sales soon, I may be taking advantage and getting this area looking a little more presentable!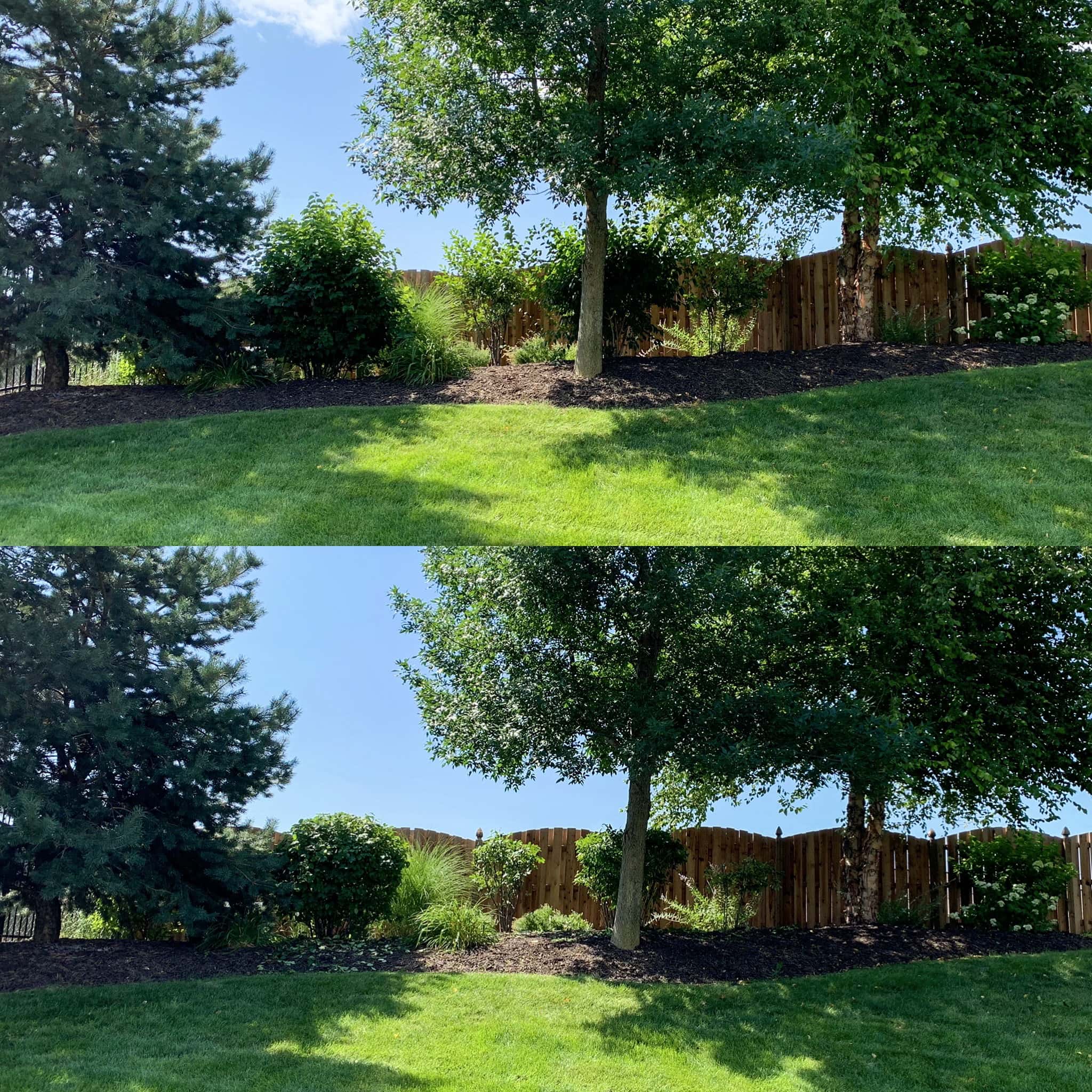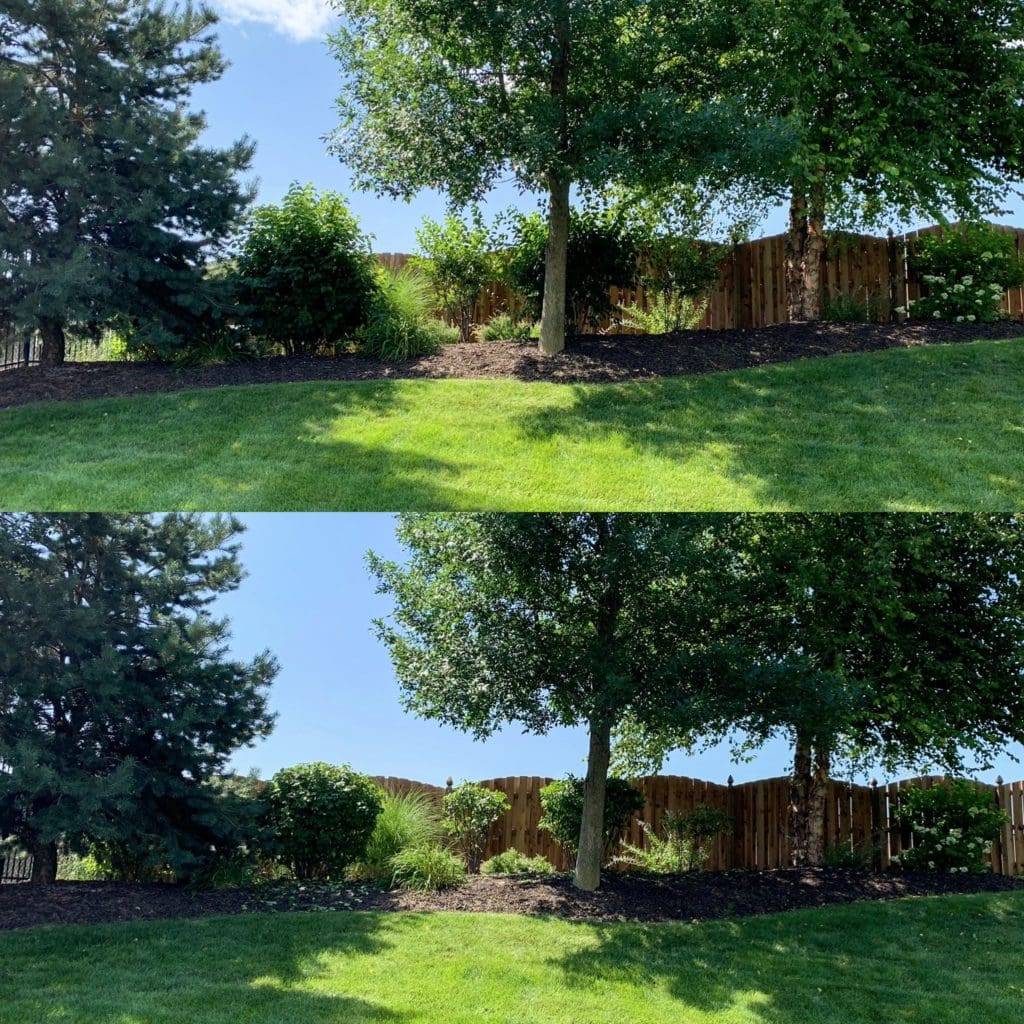 And speaking of hydrangeas, my hydrangea tree is about to explode with blooms and I couldn't be happier!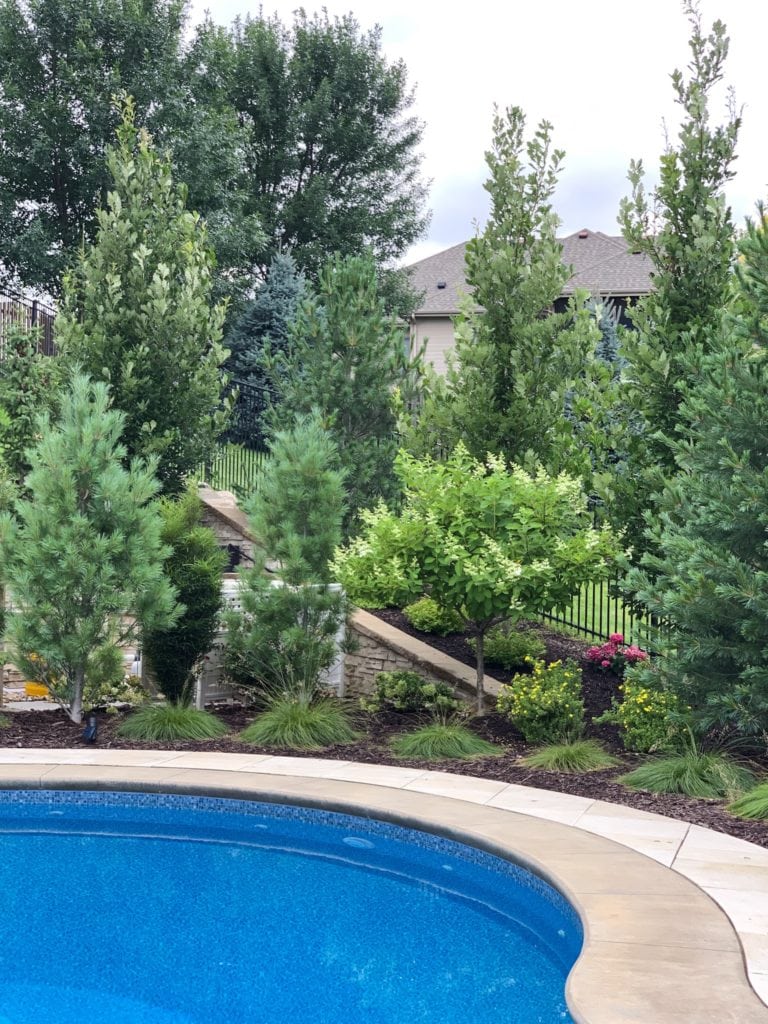 And the limelights out front are starting to bloom, as well. I'm going to start making a journal each year with the dates they start blooming (nerd alert). But I get so excited anticipating their arrivals each year! Clearly I need to bring the hedge trimmer out front and work on the yews this week!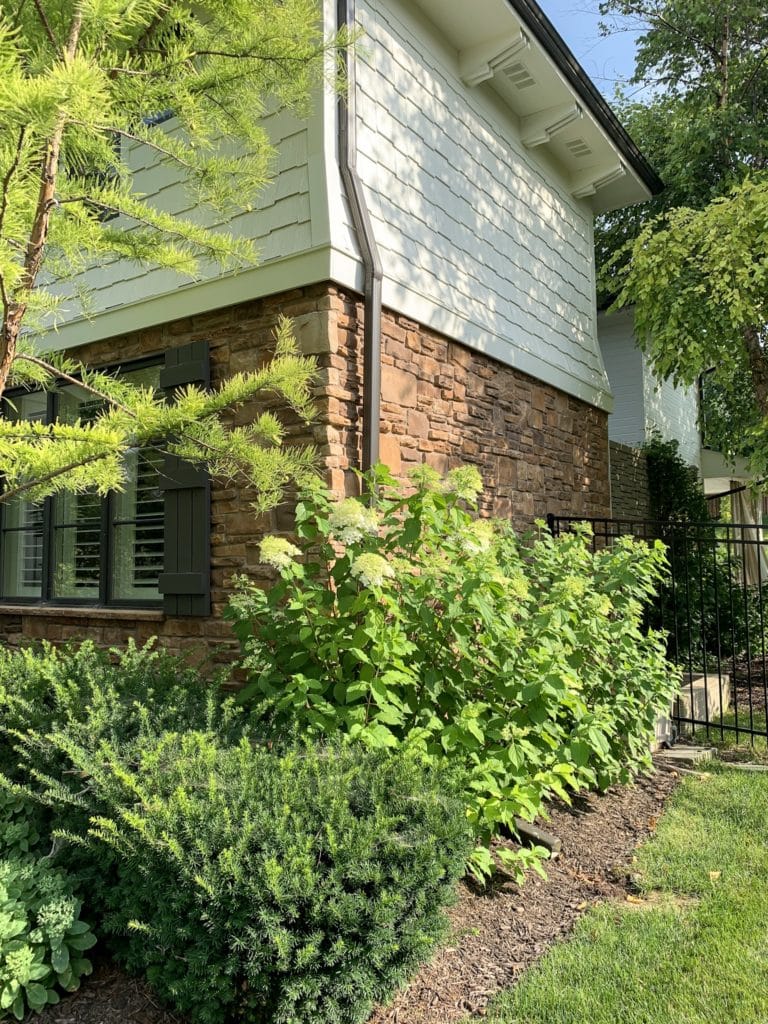 I'm going to plan on writing a post on all of our hydrangeas because it sounds like many of you were interested in my growing tips, etc. I may wait another week or two so I can get good photos of each type in full bloom before I share it with you. Also then, maybe I'll stop talking about them in every other post I write the rest of the summer 😉
Around Town & For Fun
Friday afternoon we both decided to quit work a little early and jump in the "hot tub". With the extreme heat we had been having all week, our pool was up to 94 degrees at one point! Not exactly refreshing (especially when the heat index was well over 100 outside), but we made the most of it! We decided to head to Firebirds for an early anniversary dinner. We're both usually too cheap to eat in the "real" side of the restaurant so we took advantage of happy hour food and drinks at the bar.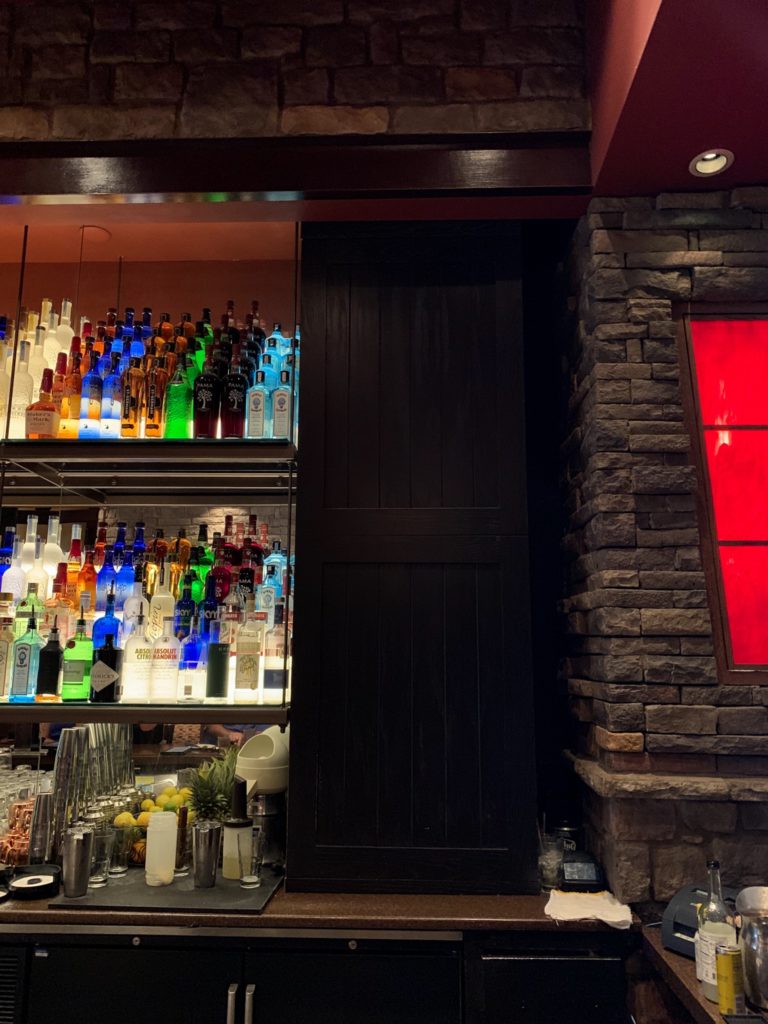 I found this cute note in my door last week from three of our neighbor girls. I'm trying to think of what they can help me with because I'm loving their entrepreneurial spirits! Any good job ideas for age 10-ish girls? They said they do anything, not just cleaning, when they came back later in the week and gave me their sales pitch 😉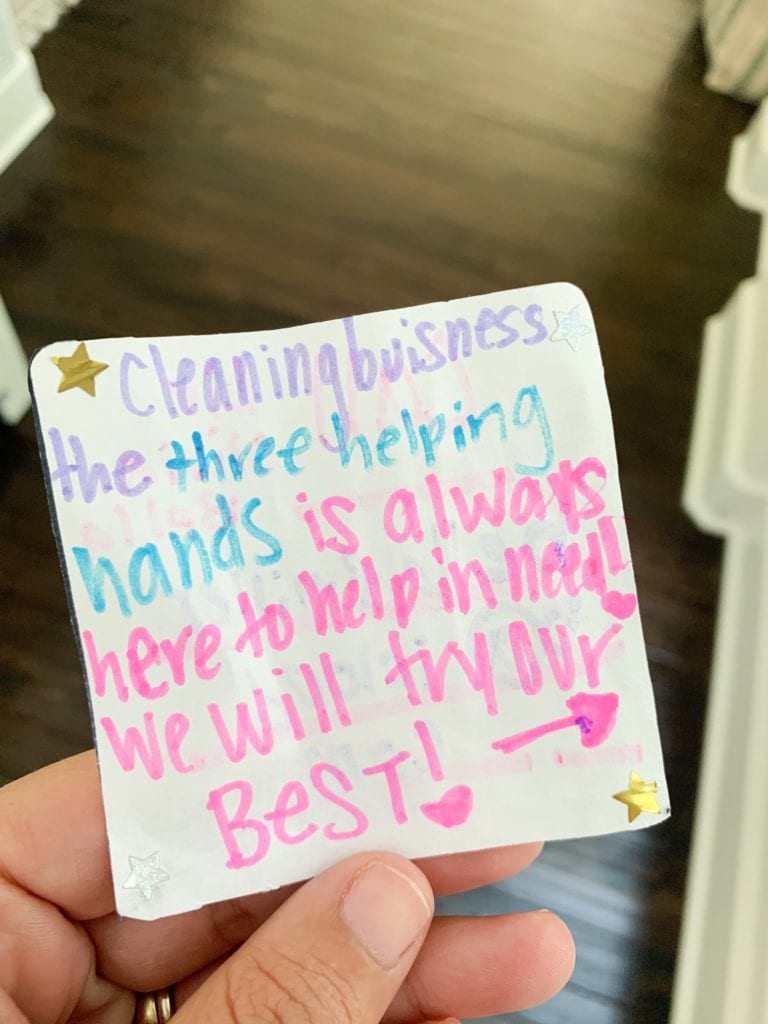 Saturday I did a bit of yard work in the morning before we headed out to the pool. Got to take advantage of those sunny days!
Sunday a front rolled in, and it rained almost all day long. We finally got a break from all the heat! I don't think it ever got above the high 70's. Not great pool weather, so we decided to just be super lazy all day. It was pretty glorious! I started a new book and decided to make use of the reading space in our new den. Henley was a happy camper and joined me on the sectional the whole time I was up there!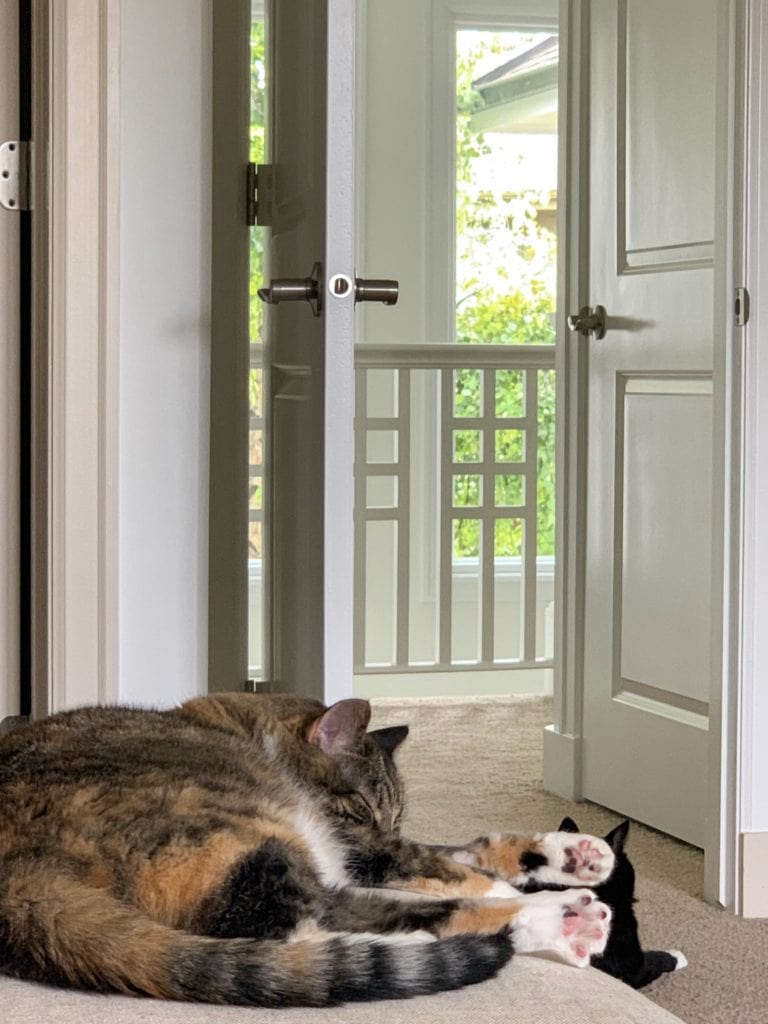 Last night, I noticed our little bunny "friend" returned to our yard. And went straight for my potato vines. They were all finally starting to recover from the last time he came through and devoured them. You can see him here right below the center of the pot. He's lucky he's so cute and tiny 😉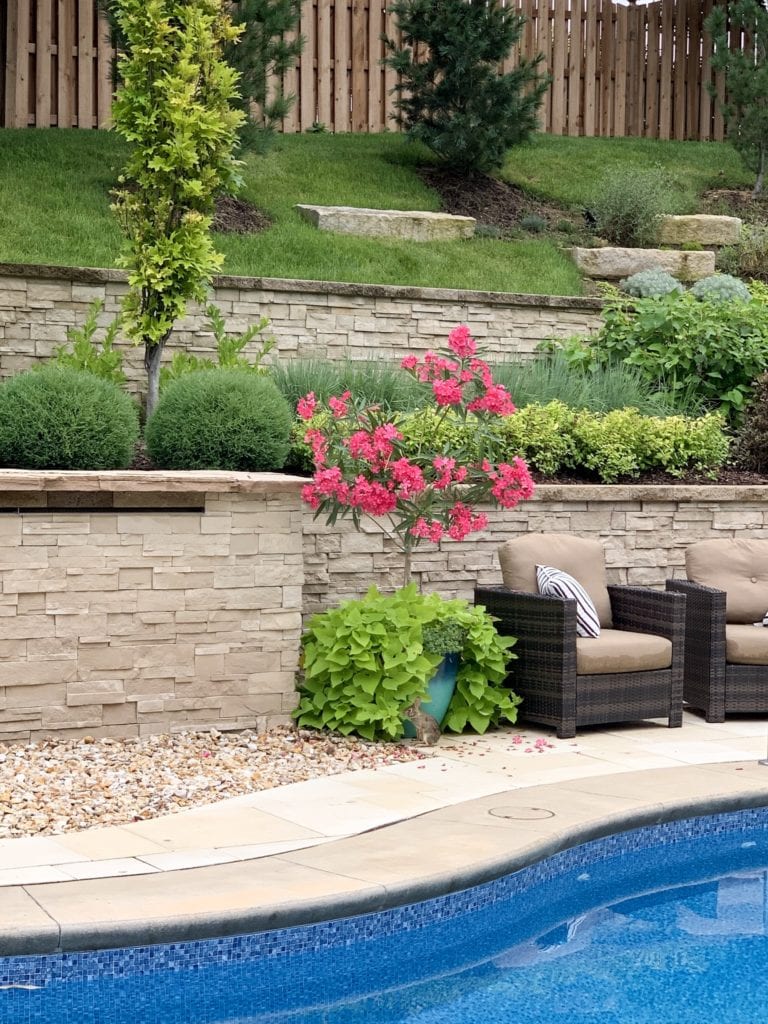 Today is our 14th anniversary! It honestly makes zero sense to us that we've been married so long – it's gone by so quickly! It isn't always fun and games, but it's been one heck of a ride and I'm so glad I get to do it all with Kurtis! I told him he needs to start saving his pennies with our 15th anniversary and my 40th birthday all falling next year 😉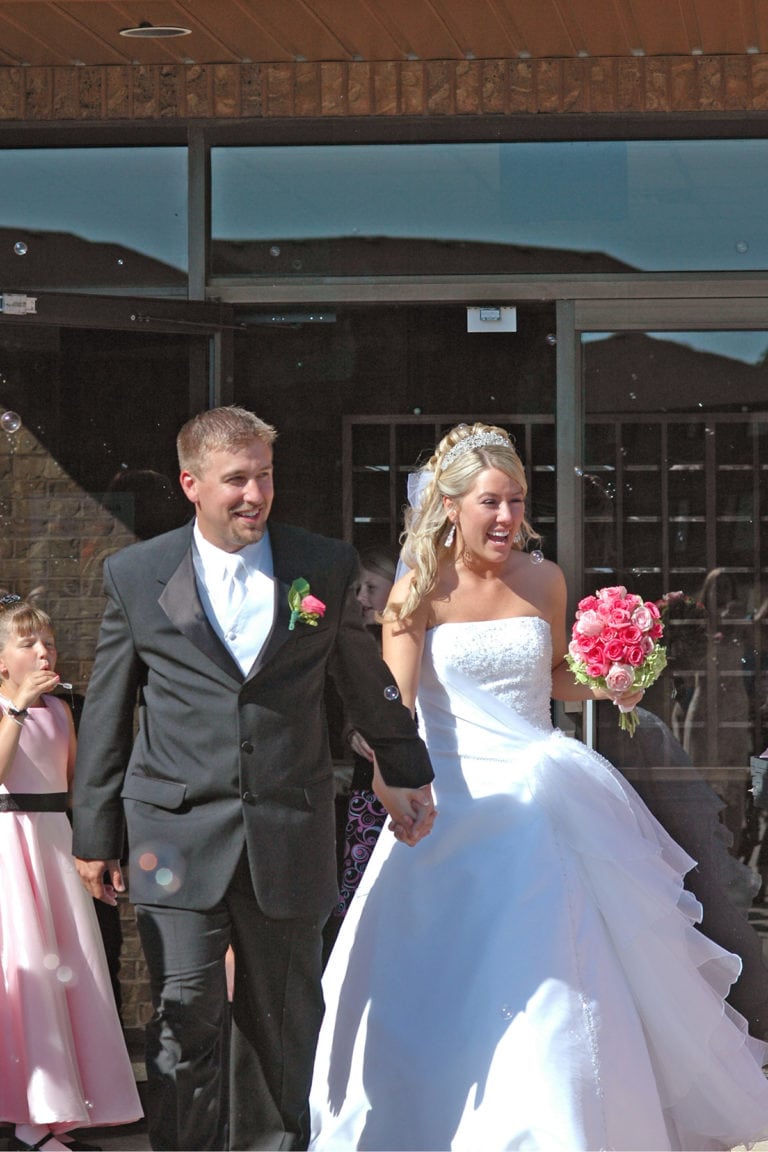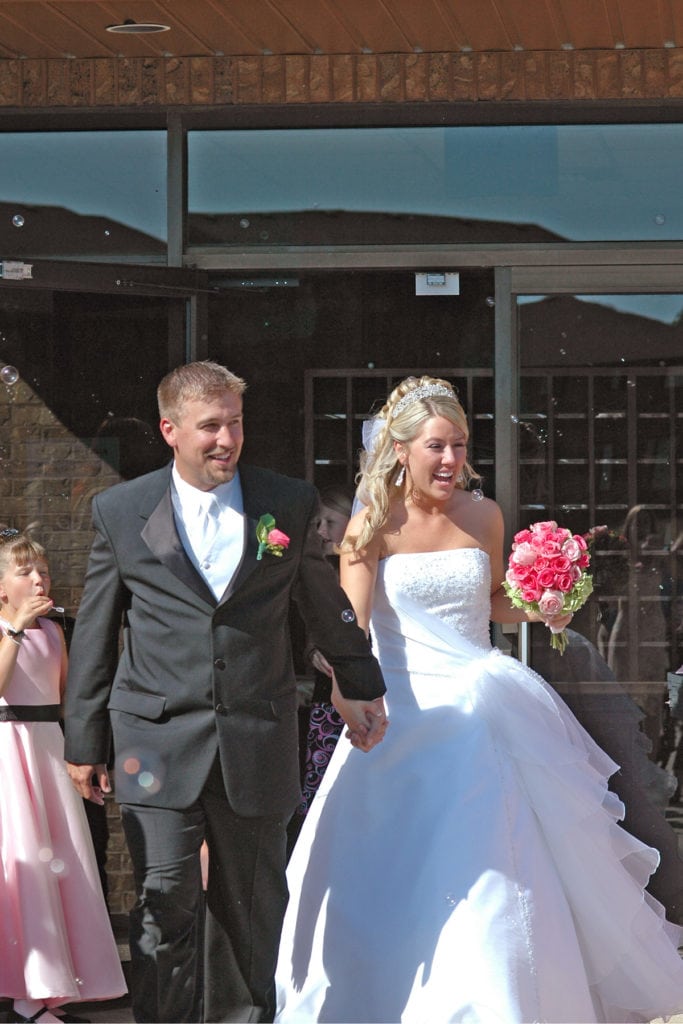 We have Kurtis' side of the family all coming into town later this week for our pool weekend with them. The weather should be beautiful and we're excited to get together with everyone for a fun weekend!
Recent Buys & Sales
Before we get to the other sales, I wanted to mention that the outdoor conversation set we love so much is currently 40% off! Even at full price we feel like it's a solid deal for the quality and the fact you get the sofa, two chairs, and a table!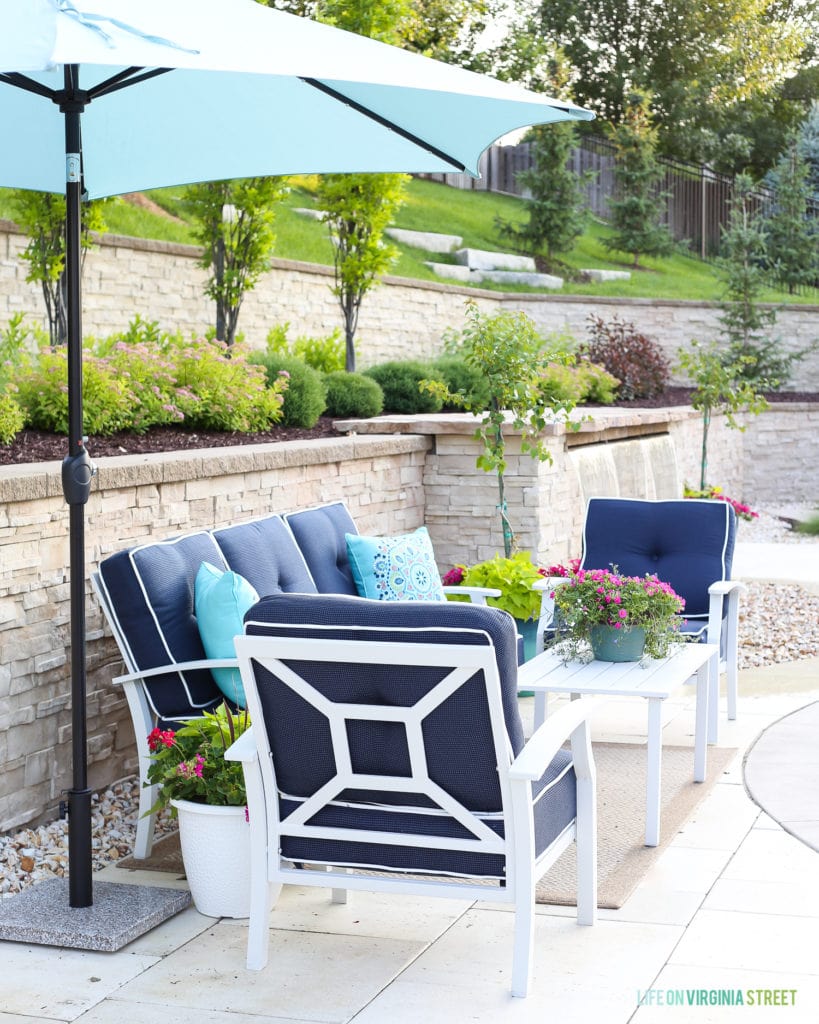 Following are some sales that have carried over from the weekend!
I hope you all have a great week!
If you would like to follow along on more of my home decor, DIY, lifestyle, travel and other posts, I'd love to have you follow me on any of the following:
Pinterest | Instagram | Facebook | Twitter 
disclosure: some affiliate links used