I hope you all had a wonderful weekend! Last week was one of the busiest I've had in a while, with projects at home and then my trip to Nashville at the end of the week. Kurtis also had a birthday! Following is all the details on our weekend.
This post contains affiliate links for your shopping convenience. Click here to read my full disclosure policy.
Home Projects & Updates
On Wednesday, our pool got opened! I shared some insights on stories and continued to get question after question about the opening process, various plants and trees in our yard, our thoughts on a pool, etc. So, I may add some of those to the list to share blog posts on. I know it's sometimes easier to read a post rather than hear me talking (usually very fast) on stories! But, here's how it looked the day the cover came off. It's pretty normal for it to be this green and swamp-like but it was a little worse than normal this year.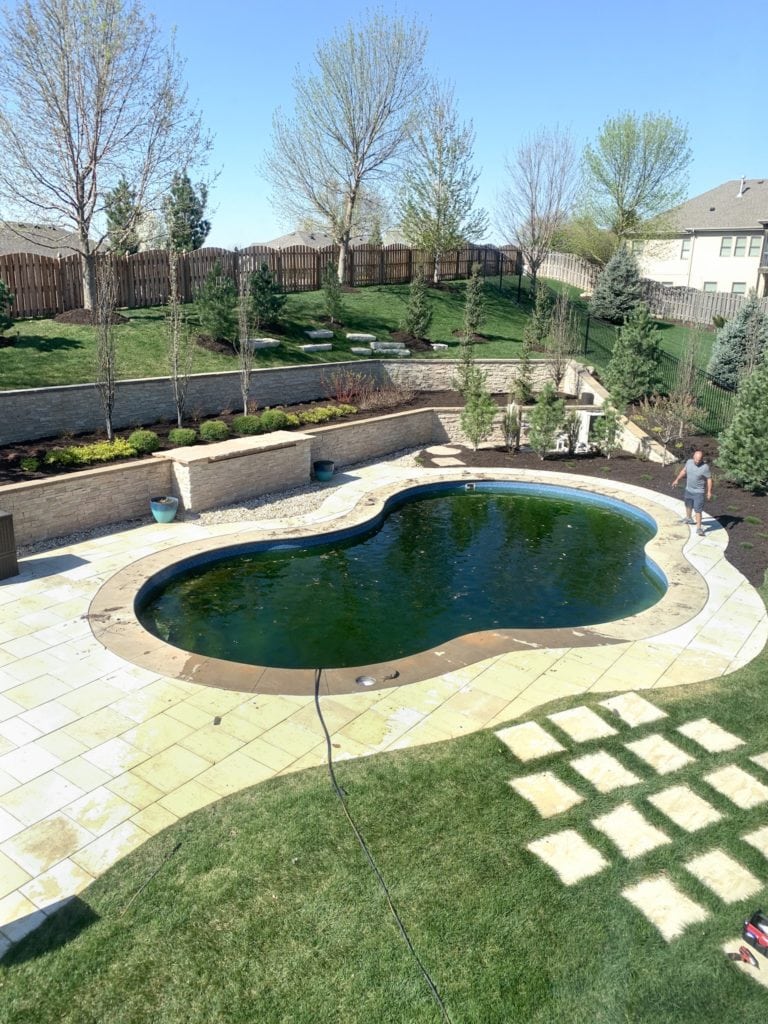 The combination of the organic matter (leaves, sticks, mulch, etc.) that had gotten in before closing it (and temps in the mid 80's the week prior) made it just a little green. This is why pools need chlorine/salt and to be closed when they're clean but we won't get into that 😉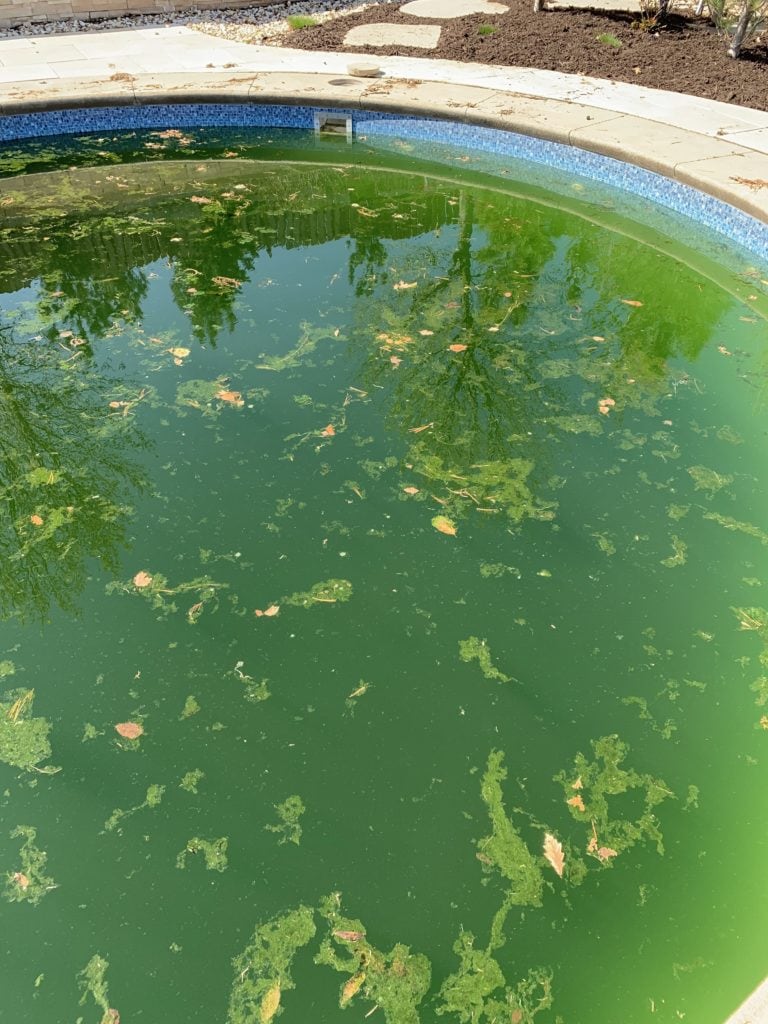 Here's how it looked as of last night. It usually clears up a lot faster (it's still super murky) but because the pool was closed last fall with so much organic matter in it, it's taking longer to clean up. Hopefully only a few more days until it's crystal clear again! It's definitely a lot more blue, but it's really cloudy.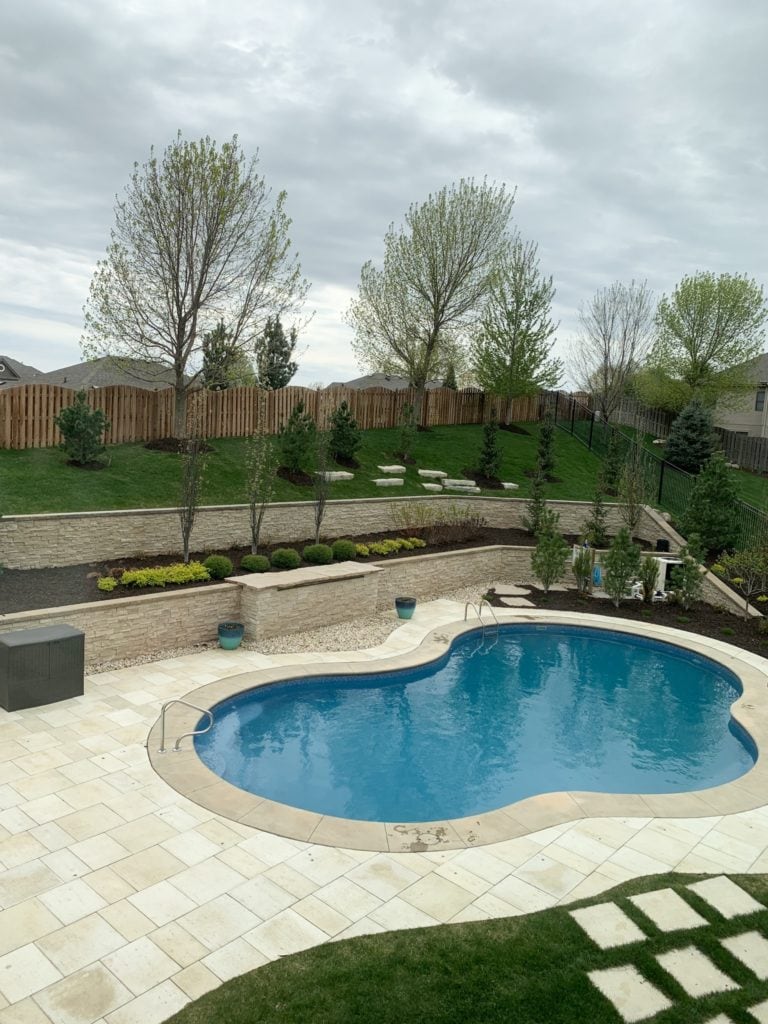 I'm hoping to get a bunch more plants in my pots and in the ground so they can start growing for summer! It will be so great to get some color back out here! I'm also making some minor changes on our back patio to use the space more effectively. I'll share more on that soon!
Around Town (and Nashville) & For Fun
Kurtis turned 42 on Thursday, but since I was flying out to Nashville first thing on his birthday, we celebrated with dinner at Dante on Wednesday night. It turned out to be the perfect night for dinner on the patio. And of course we had to get their butterscotch budino for dessert. It's literally one of the only desserts we ever order when we go out.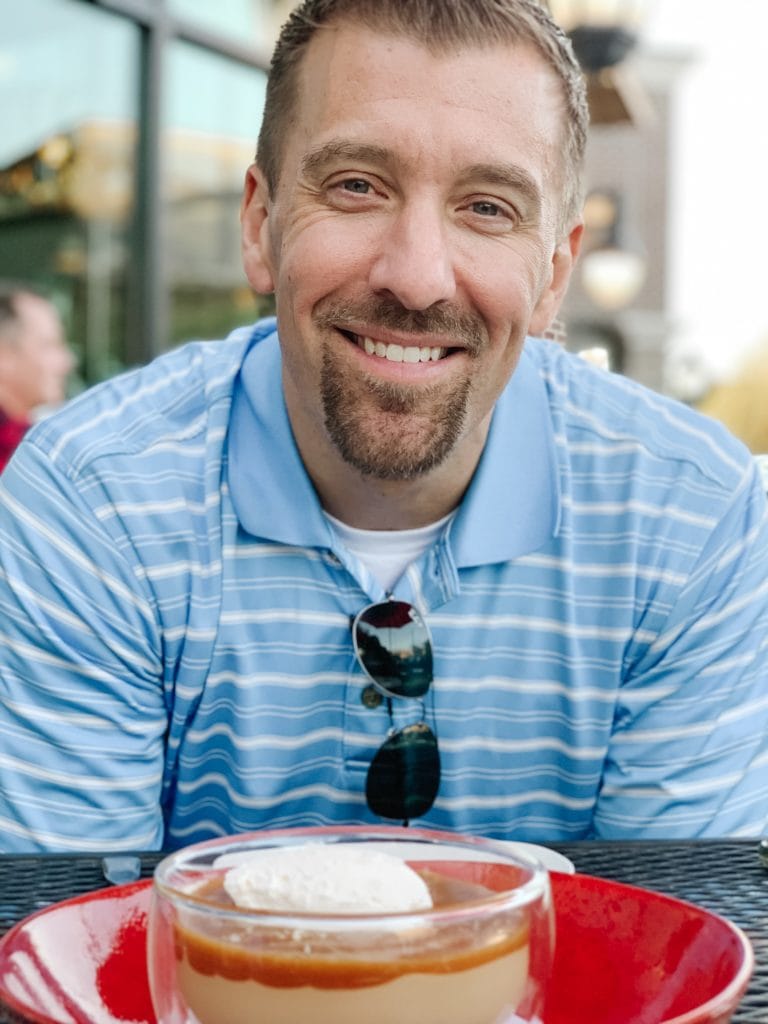 We started with this shaved asparagus and fennel salad that had a lemon-y type dressing. We were both obsessed and decided we should try and recreate something similar at home. It tasted so fresh and spring-y!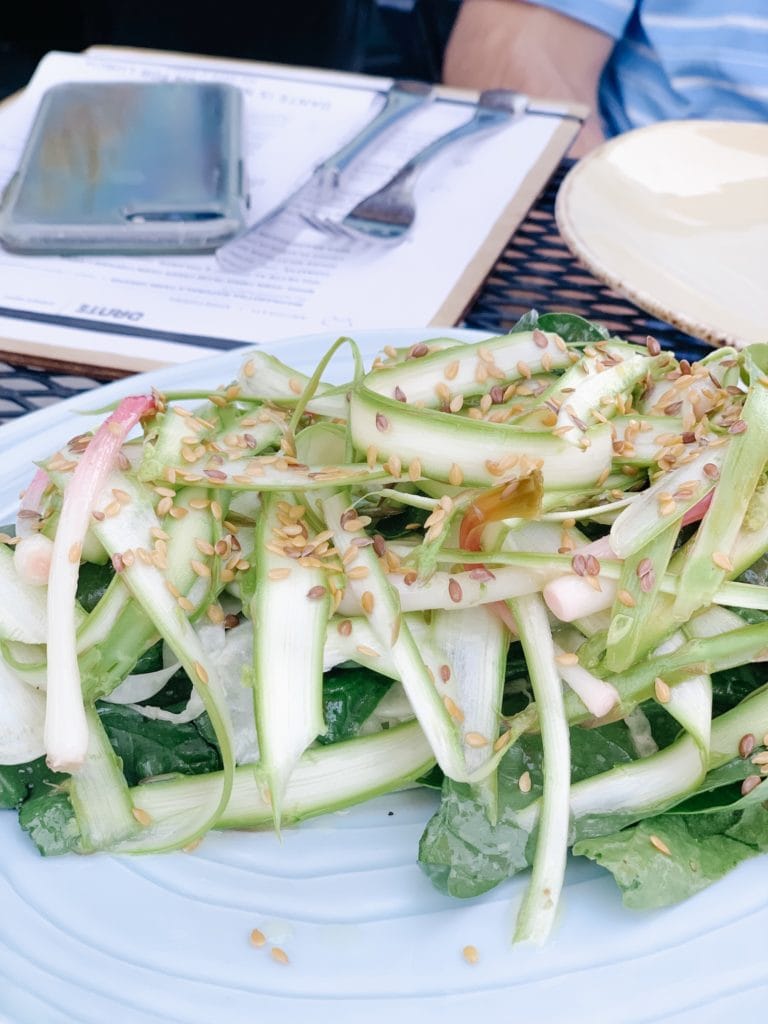 Thursday morning I flew out first thing for the blogger retreat I had in Nashville. The timing hasn't worked for me to attend a lot of blogging conferences the past year or two. Additionally, now that I've been blogging 11 years (not sure how that's possible), I tend to get the most value out of conferences in the conversations I have with others. With all that being said, I met in Nashville with one of my original blogging "tribes". We were all at a similar stage in blogging in 2014 when we met at Haven conference and we formed a private Facebook group and talk almost weekly in the group since. Although our businesses have all gone totally different directions, it's always still so wonderful to find other smart business women you can trust and support. What started as  home decor/DIY blog for so many of them has turned into book deals, clothing lines, e-books and so much more!
Here is the Airbnb house we rented for the four days we were there. It was such a cute house and slept all 12 of us – which was perfect so we could hold all of our round table sessions there. We were literally in the living room 8+ hours a day discussing various topics about blogging, business, etc. We then would head out for a fun dinner each night.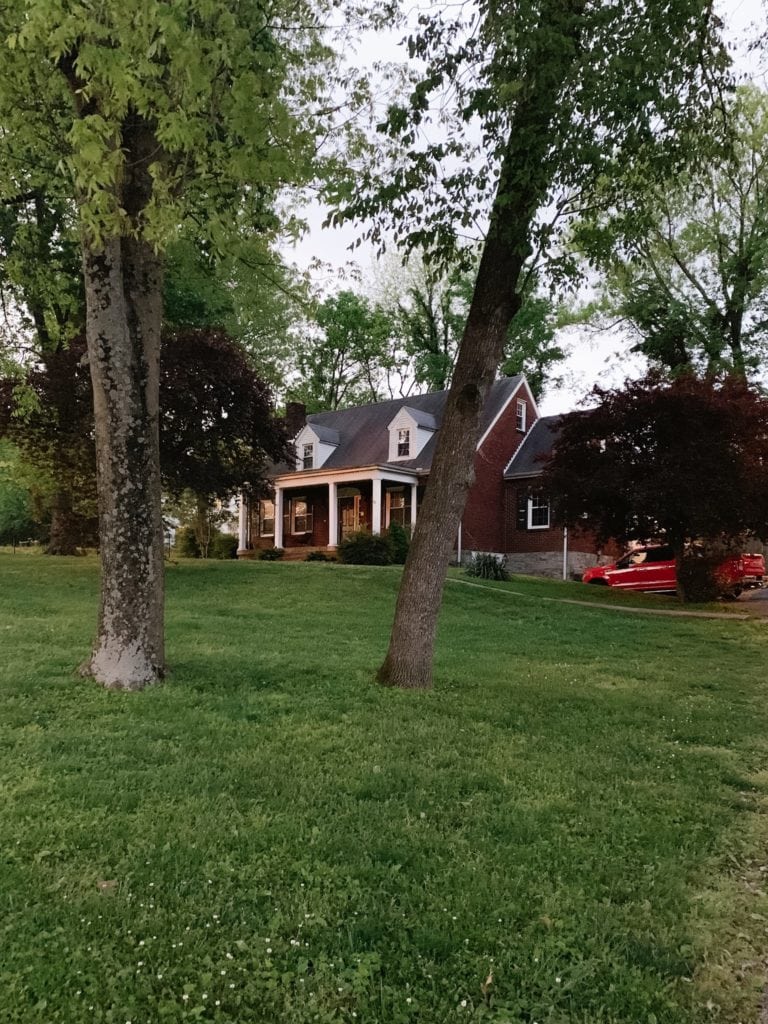 The first night, we went to Puckett's. We used the time to get caught up on each others' lives and reconnect since it had been a while since we last saw each other in person!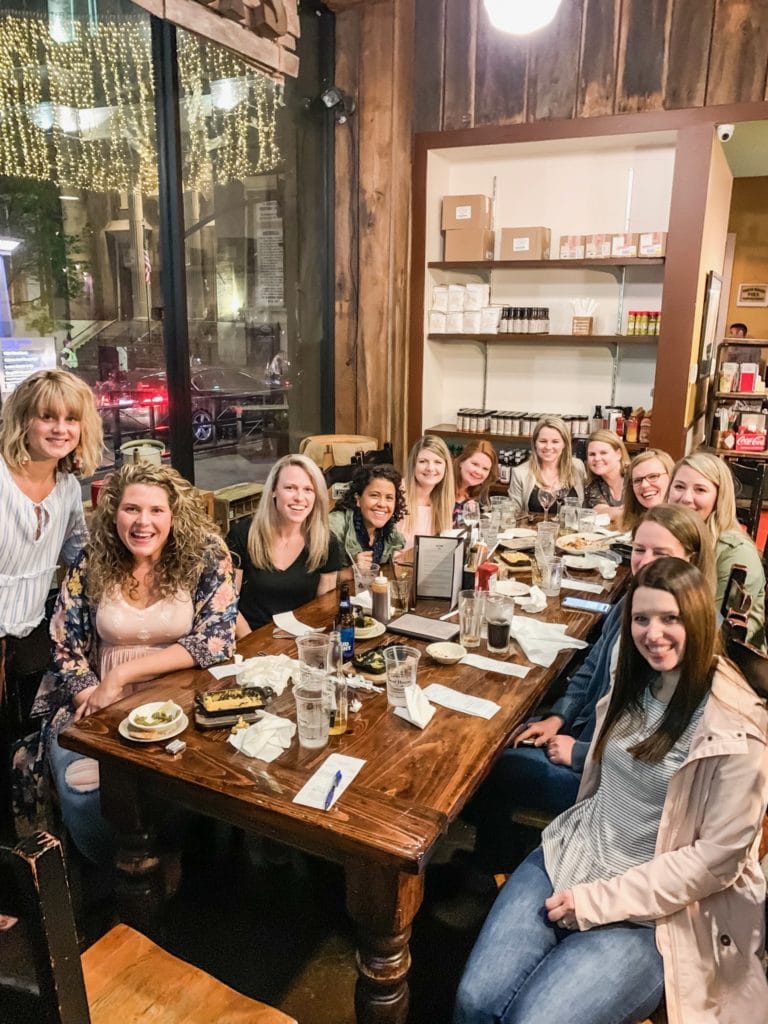 April | Chelsea | Jenna | Chelsea | Lauren | Krista | Jamie | Laura | Rachel | Me | Nina | Abby
We also had dinner at Fifth & Taylor and Merchants, both of which we loved! After dinner at Merchants our last night, we decided to explore the NFL draft scene a bit since our restaurant was right on Broadway. Since there were 600k people in town for the event, we expected pure chaos. It was definitely crazy, but honestly not as bad as I was envisioning! There was a free Dierks Bentley concert in the street so we hung around for the remainder of it after dinner.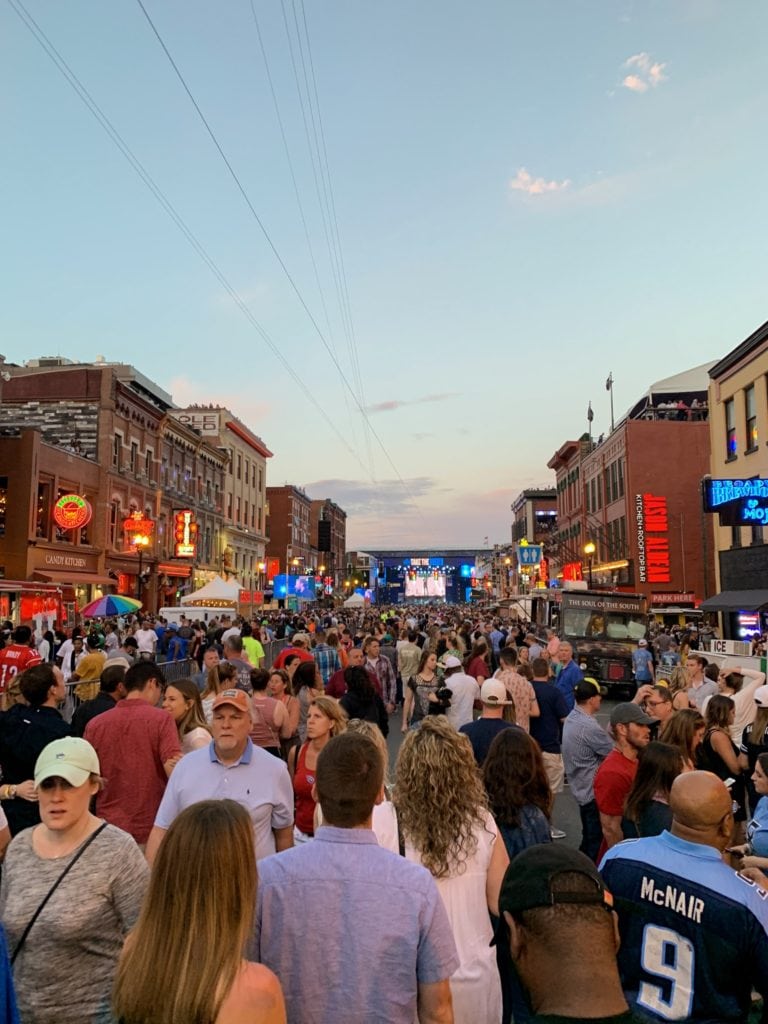 The night ended with fireworks which was a fun end to the weekend! So grateful for all these ladies and our time together!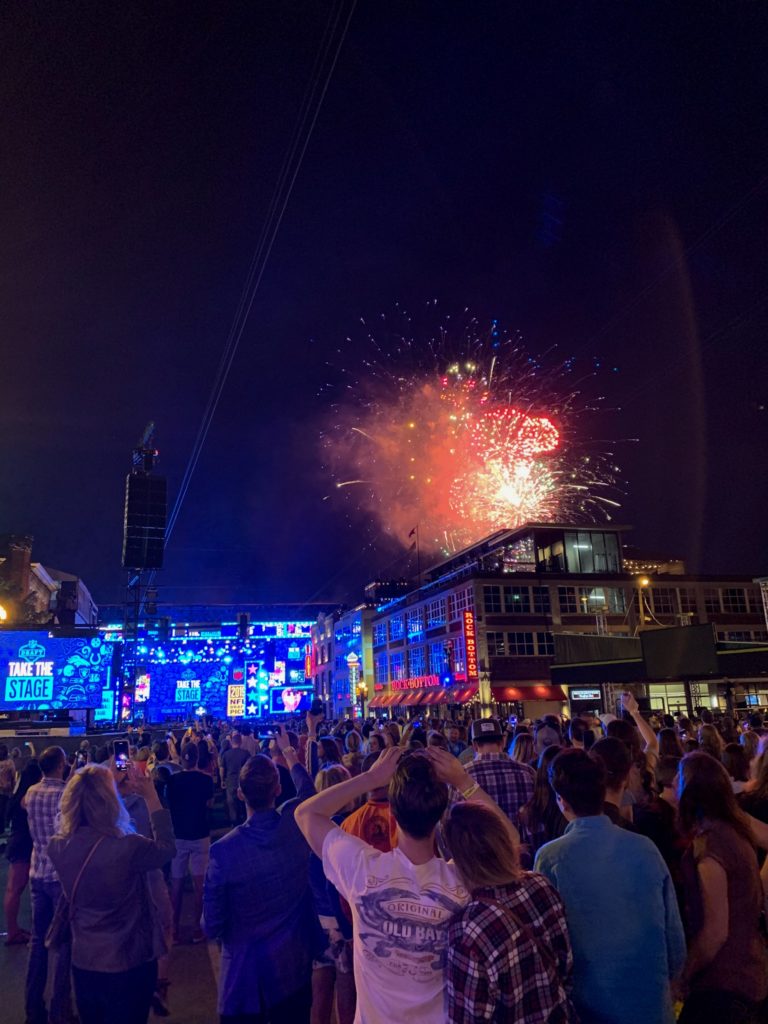 A huge thank you to April for bringing her tripod and "real" camera so she could get a group photo! PS – if you're in the Ft. Wayne, IN area and need a family or wedding photographer, she's your girl!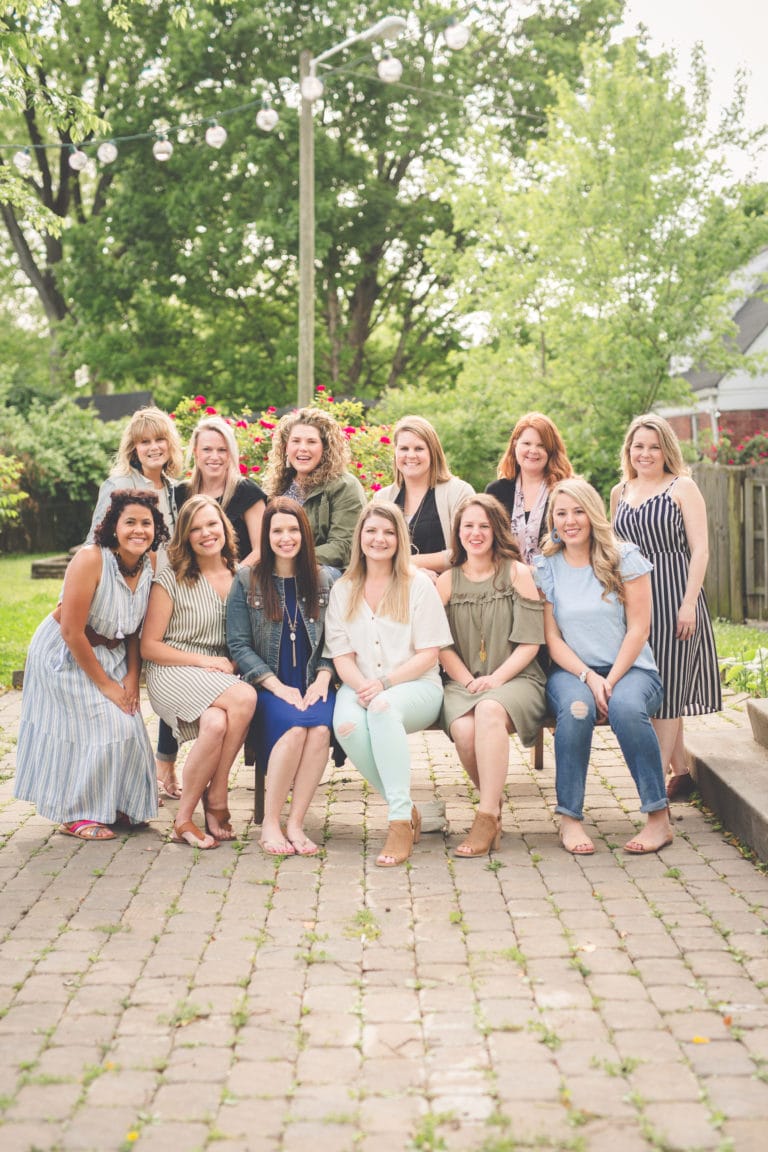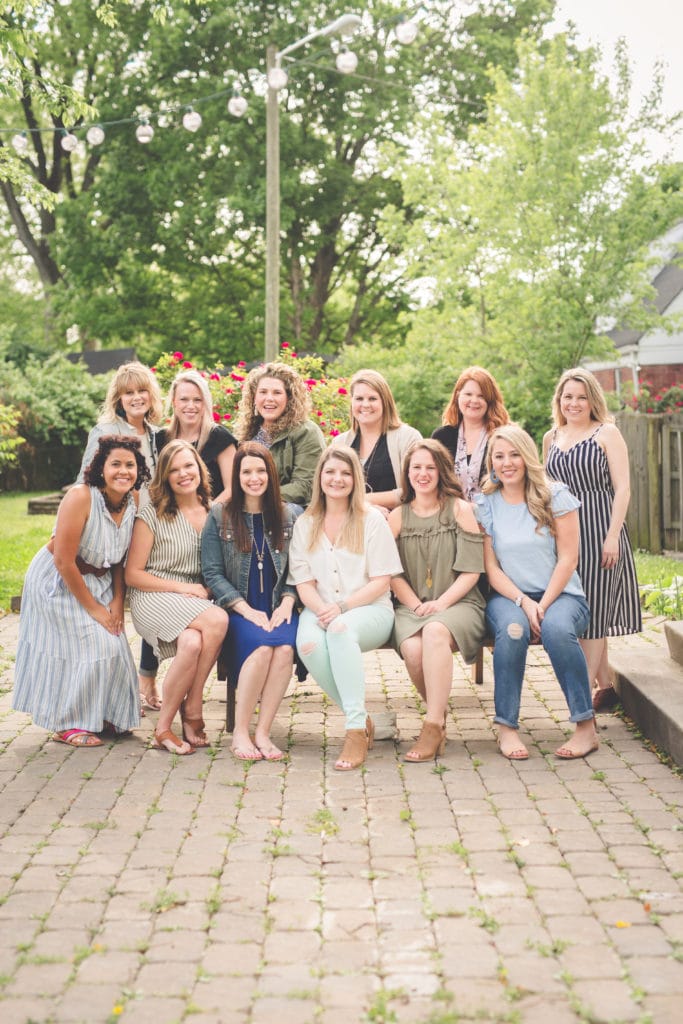 Kurtis picked me up from the airport Sunday and we grabbed some brunch before heading home. It's safe to say I think Bearcat and Hawkeye missed me. I laid on the couch for a minute (I was beat after a 4:40 am wake-up for my flight), and they both jumped up to cuddle!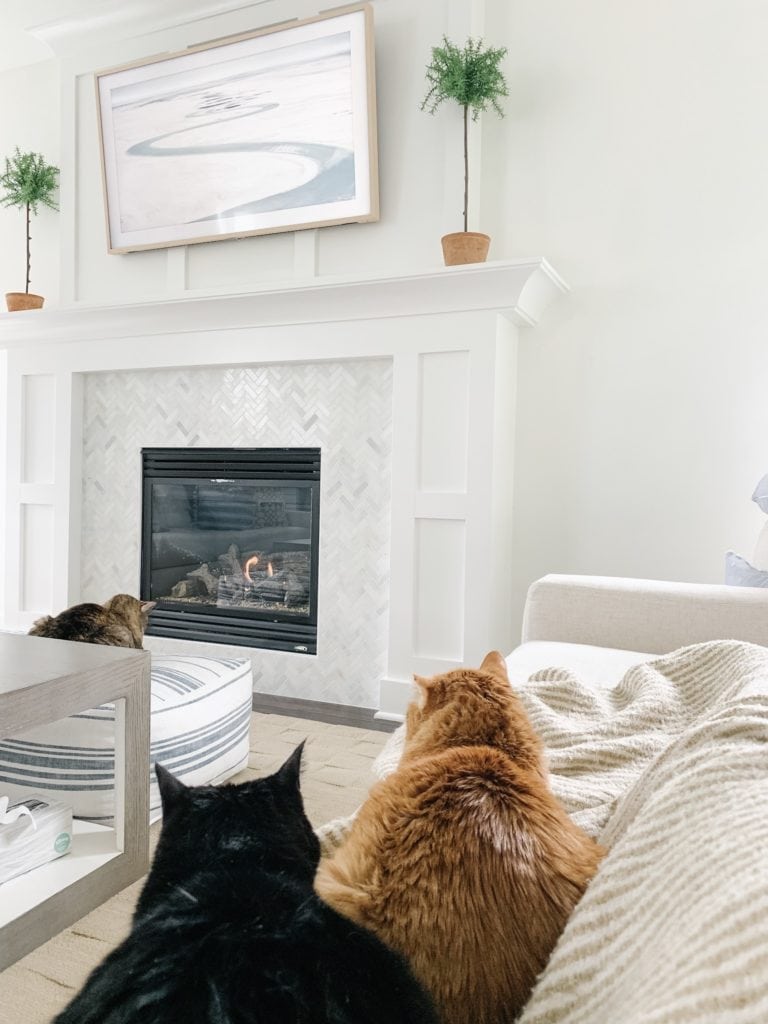 I have another busy week ahead, but I'm actually looking forward to cranking out a lot of work that needs to get done! We leave to Europe in three weeks so I have a lot to do to prepare for that as well. It's hard to believe it will be here so quickly! Kurtis will be taking over the blog tomorrow, so I hope you'll all stop in for that one 🙂 And, my goal is to share our den reveal on Thursday, assuming I can get everything wrapped up and photographed before then! Our coffee table arrived while I was in Nashville, and it was the last "big" piece we needed to get everything done. I'm excited to share it all with you!
Recent Buys & Sales
Following are some of the sales that have carried over from the weekend!
I hope you all have a great week!
If you would like to follow along on more of my home decor, DIY, lifestyle, travel and other posts, I'd love to have you follow me on any of the following:
Pinterest | Instagram | Facebook | Twitter 
disclosure: some affiliate links used