I hope you all had a wonderful weekend! Ours was full of lots of football and birthday parties, freezing cold temps and a lot of DIY and styling projects around our house.
First up, we already got our rental leased! What?! If you recall, we closed the Friday the 8th, and only one short week later, we had a deposit check and first month's payment in hand. We totally get that it's probably a case of beginner's luck but suddenly we feel like we need two or three more. Too bad there's that little ole thing called money 😉 But in all seriousness, we're really excited to have some of the initial landlord stresses lifted pretty quickly!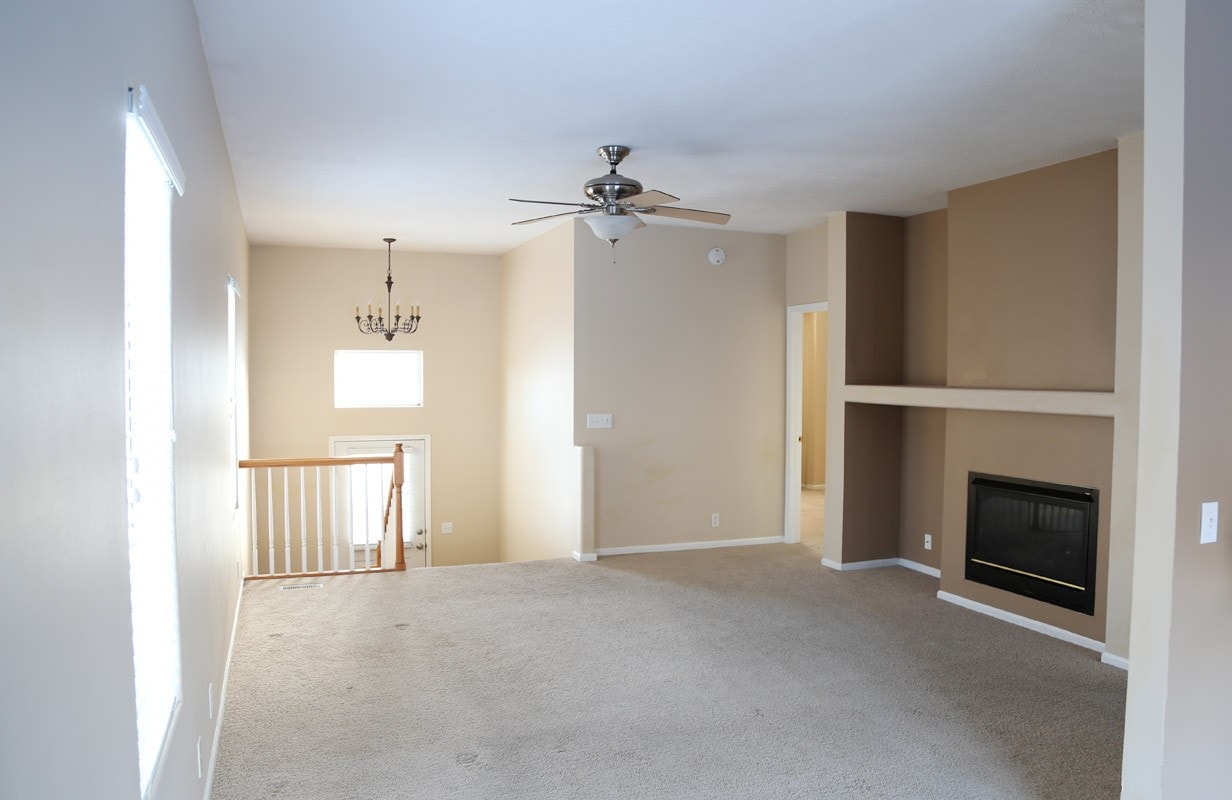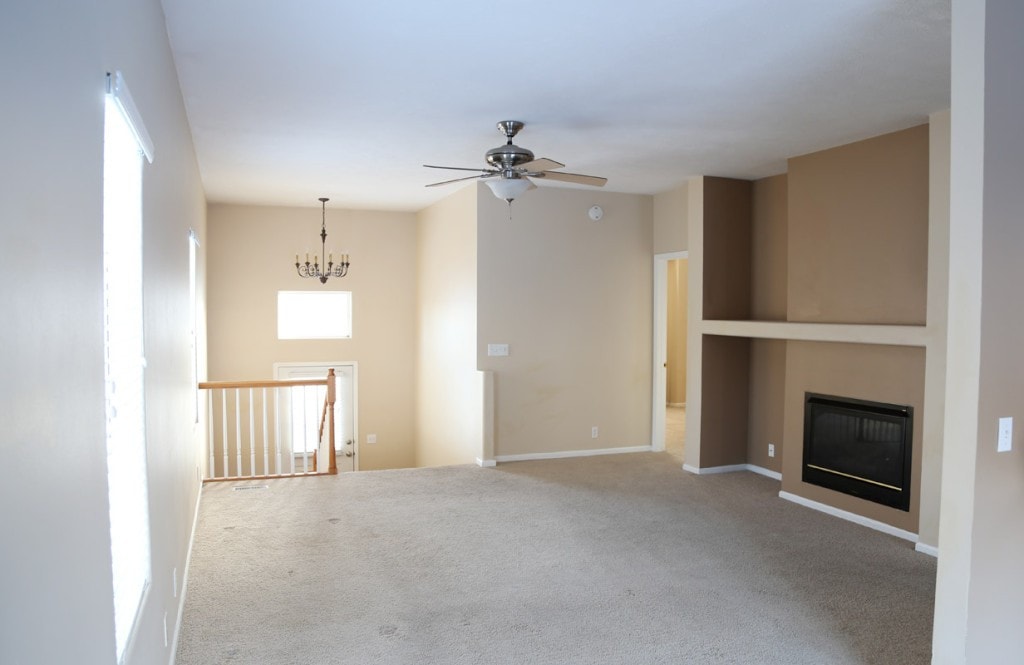 We met with an attorney on Wednesday night to set up LLCs for both the rental and my blog. While we were there, we talked about estate planning as well. Talk about feeling like a real adult! I feel like we're both really responsible and "old" for our ages (hello 9:30 bedtime), but man, I felt really old afterwards. It feels good to handle those things you know you need to deal with, but just always seem to find excuses for on why you don't really need to.
Most of my weekend was spent wrapping up a major project I have going down with hayneedle. Assembling furniture, hanging light fixtures and art work, styling shelves and nightstands… I can't wait to share it all with you (be on the lookout February 10th!). I'm so happy to have this particular space looking how I originally envisioned. It's a full-blown room makeover and it feels so good to have it nearly wrapped up!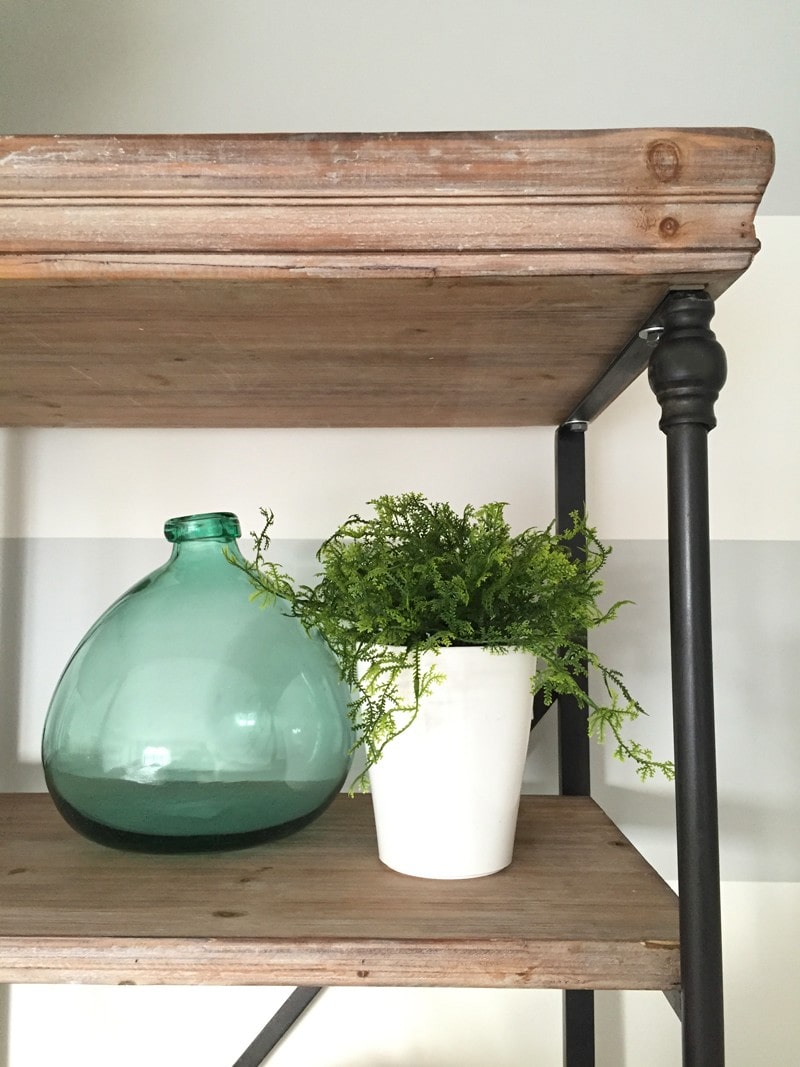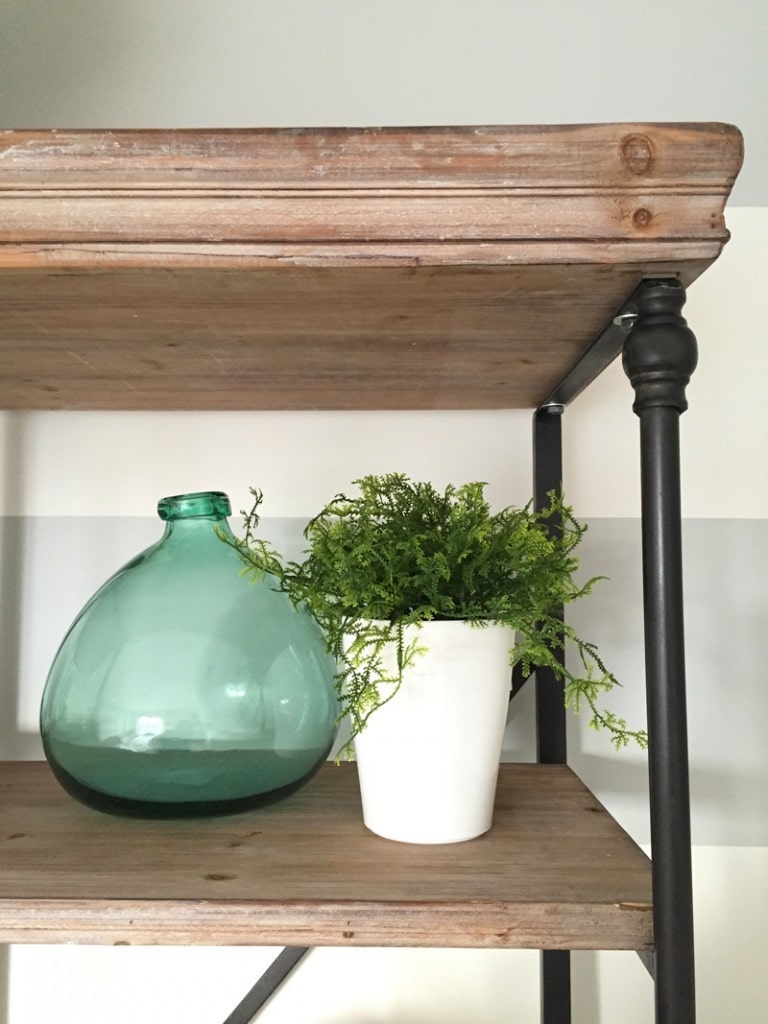 We've been doing the 30 Day Shred now for six days. Which feels like six year since we're also eating well, but we also know it gets results so we're really trying to be diligent. We've slacked a few times on our eating but are still trying to work out consistently. I'm thinking of ordering BodyShred which sounds pretty killer, but I'm also ready for a change.
Saturday night, we headed to my sister-in-law's house for a football/birthday party along with several other couples. Since it was her birthday, we were all required to cheer for the Packers (kidding – kind of) and we shared a lot of laughs and great conversation. Somehow, we resurrected this critique of children's art email that I'm pretty sure we found hysterical a decade ago (don't look at it if you're easily offended by cuss words). Is this only funny to us because we don't have kids?? Because I'm not kidding – I almost stopped breathing several times when we read them again because they were so funny. The author's premise?
"If you work in an office with lots of people, chances are that you work with a person who hangs pictures up that their kids have drawn. The pictures are always of some stupid flower or a tree with wheels. These pictures suck; I could draw pictures much better. In fact, I can spell, do math and run faster than your kids. So being that my skills are obviously superior to those of children, I've taken the liberty to judge art work done by other kids on the internet. I'll be assigning a grade A through F for each piece"
The weekend in Omaha got insanely cold – as in, zero for a high on Sunday after a little snowstorm Saturday  night. I literally wore this scarf all weekend – even while I was in our house and other's homes! My sister-in-law Ashlee and my friend Jill swore it was amazing, so I added it to my Christmas list this year. I can definitely say I'm a believer now. I think you can wear it like 5,792 ways, but don't quote me on that.
Sunday was crazy, crazy cold. It was a balmy zero degrees outside FOR A HIGH (!!). I spent the morning in my office under a blanket and catching up on blog posts and flipping through a few new books I ordered (The Inspired Room and Camille Styles Entertaining).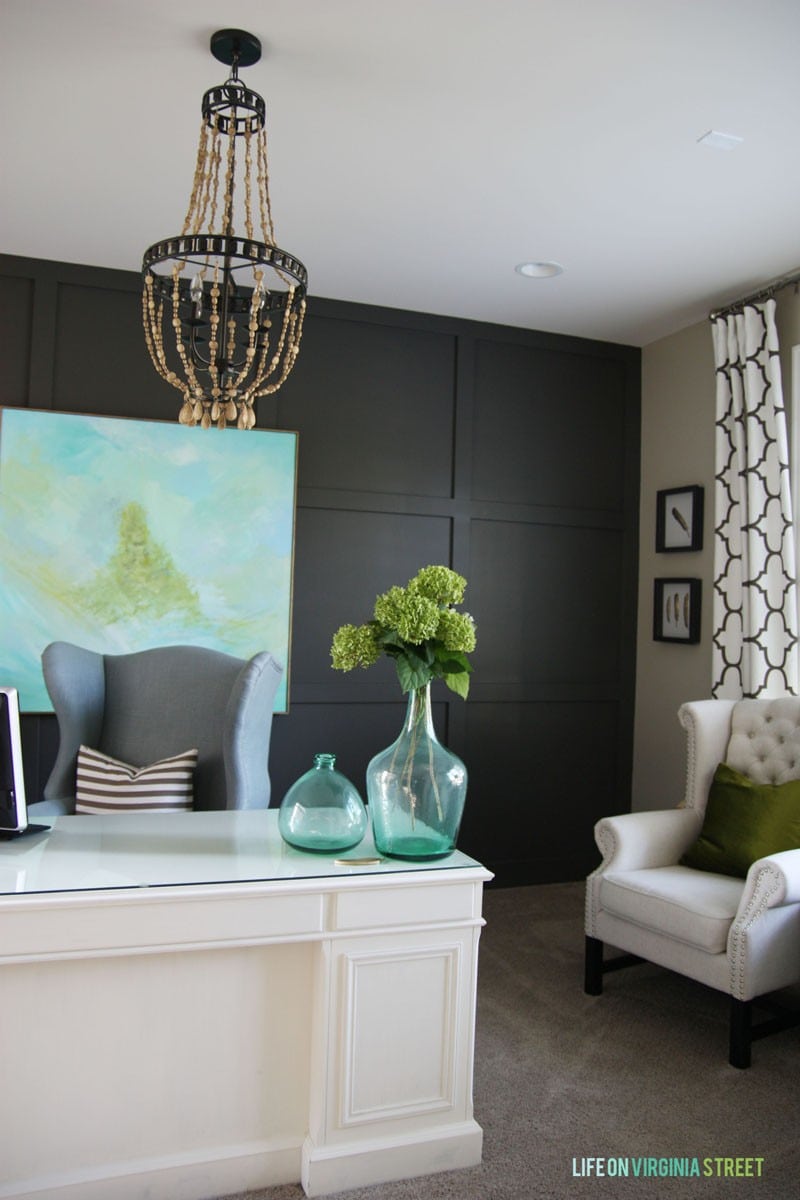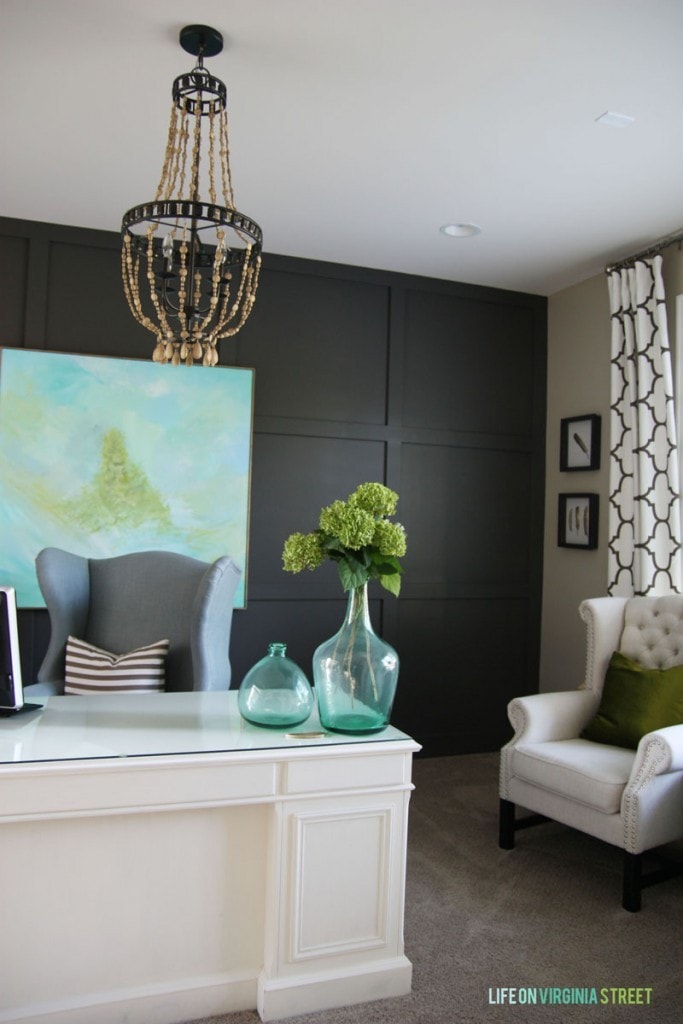 We had lunch at our friends' house.  Jill made us homemade butternut squash soup. Seriously the most perfect meal when the temperatures are insanely cold. In addition to watching even more football, we also planned out a fun friend trip we may be taking to Sonoma/Napa in the fall. We're looking at some home rentals since we will have a group of likely six+. We're currently eyeing a cute little Tuscan-inspired villa on the Napa side. We like the proximity to town, but I worry that side may be a bit too uppity for all of our super-laid-back style? Anyone have any recommendations?
Oh, and we watched The Martian on Friday night because I heard Matt Damon won best actor in a comedy/musical. If you heard this too and haven't seen the movie, I promise it is all lies. This is not funny and there is definitely no musical aspect to it. The movie was really good (but much too long), and completely mis-categorized.
I'm headed to Salt Lake City tomorrow afternoon to attend Alt, a blogging conference. Will any of you be there by chance? This is my first blogging conference ever where I'll be going and not knowing anyone in advance, so I'm a bit nervous. I'll be staying at my parents' house to save on the hotel costs, but I'm excited to check out the event!
Lastly, don't forget today is the last day to take my blog survey and enter to win one of two $25 Target or Amazon gift cards. And, if you missed Friday's post, be sure to enter to win one of two $375 Amazon gift cards!
If you would like to follow along on more of my home decor, DIY, lifestyle, travel and other posts, I'd love to have you follow me on any of the following:
Pinterest / Instagram / Facebook / Twitter / Bloglovin' / Google
disclosure: some affiliate links used