Happy Monday! I hope you all had a great weekend! Our weather has been unseasonably cool this past week. With highs in the low to mid 70's and lows in the 50's and 60's, it's felt more like fall around here than the end of July. Needless to say, it definitely wasn't a pool weekend around here.
This post contains affiliate links for your shopping convenience. Click here to read my full disclosure policy.
Home Updates & Projects
I was asked by my friend Nancy, a local designer, to photograph her Street of Dreams house on Thursday. For those not from the area, the Street of Dreams is a local parade of homes where designers pair up with a builder and there are a few weeks where locals can tour the homes. I've shared several of Nancy's Street of Dreams homes in the past, along her her personal home tour. Her home this year is a complete stunner and I can't wait to share the tour with you once the event is over mid-August!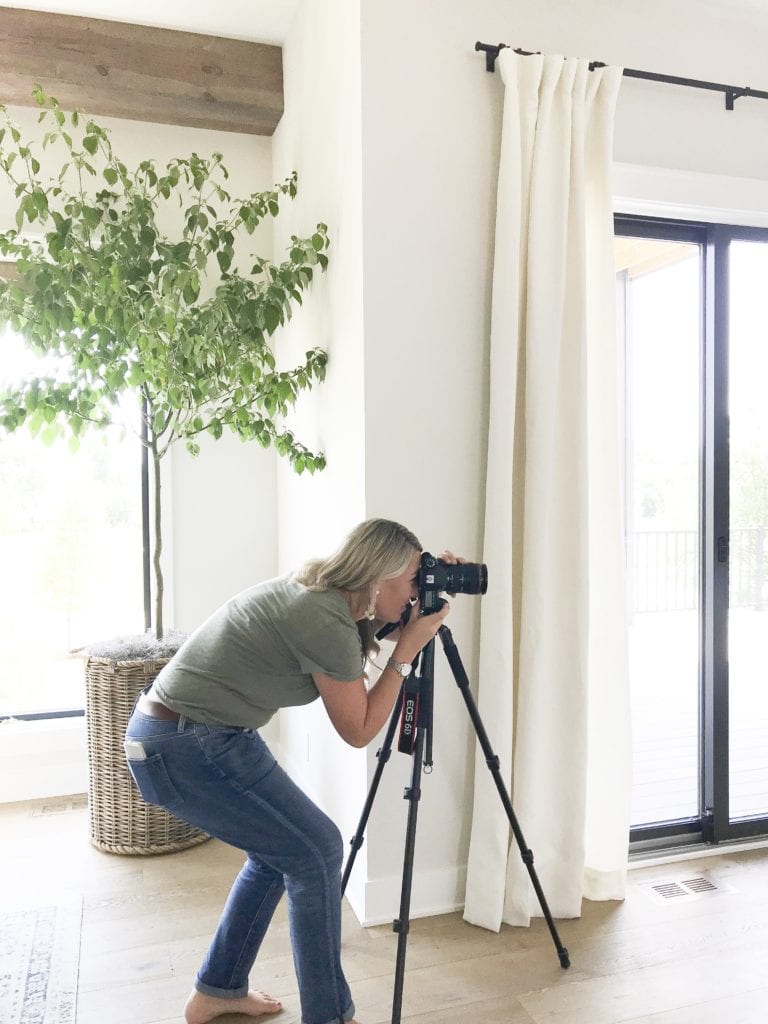 I swung into Amethyst Home last week and fell in love with these oversized botanical art pieces. They are hung with leather and come in two sizes and tons of prints and color options (you can see them all here if you scroll towards the bottom of the page). So gorgeous and they make such a statement! I didn't end up buying any but I can't stop thinking about them and where I could possibly use them!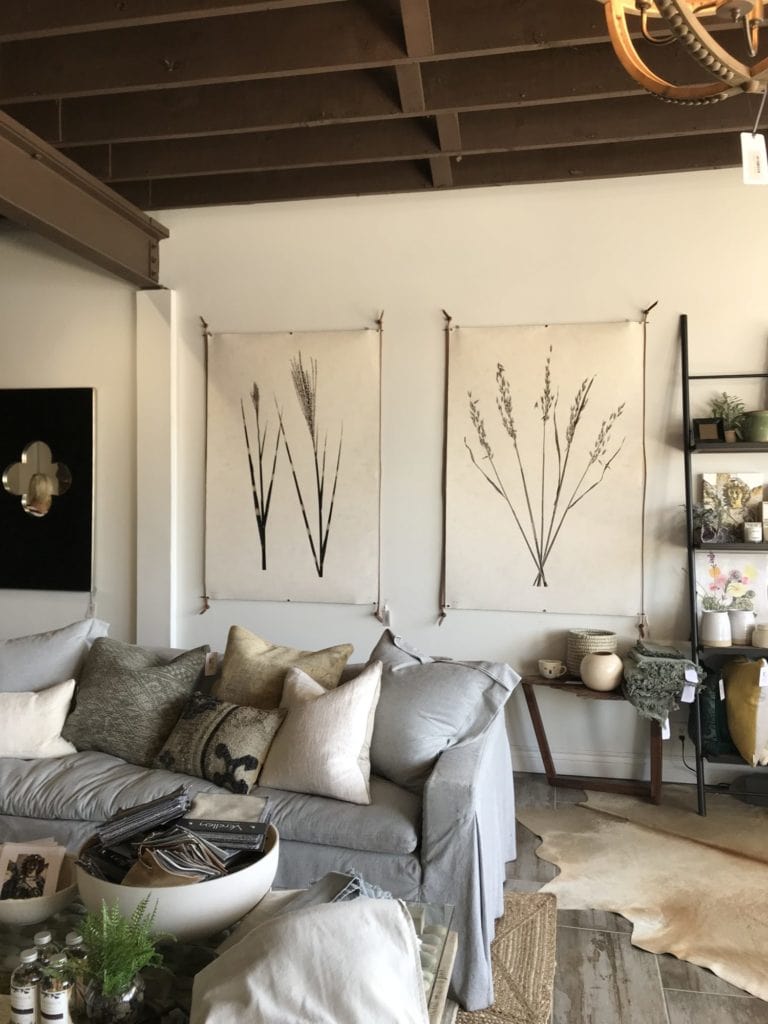 I haven't shared tons about this on the blog recently, but we've been trying to buy another rental property for the better part of seven months for our rental company. The market in Omaha is crazy right now and I'd guess we've made no less than a dozen offers at this point (all at or above list price, and all rejected). Kurtis has started to explore the idea of some smaller multi-family units. So, Saturday afternoon we drove around to take a look at some of the potential places, one including some land. Sadly the units we loved most already sold by the time we got home and inquired about them. Sunday night we actually looked at a single family home and made another offer that we're waiting to hear back on. It would be a major rehab project, complete with holes in the wall and missing floors. I'll keep you posted if we end up getting that one! I love the idea of a fixer upper but it scares the crap out of Kurtis 😉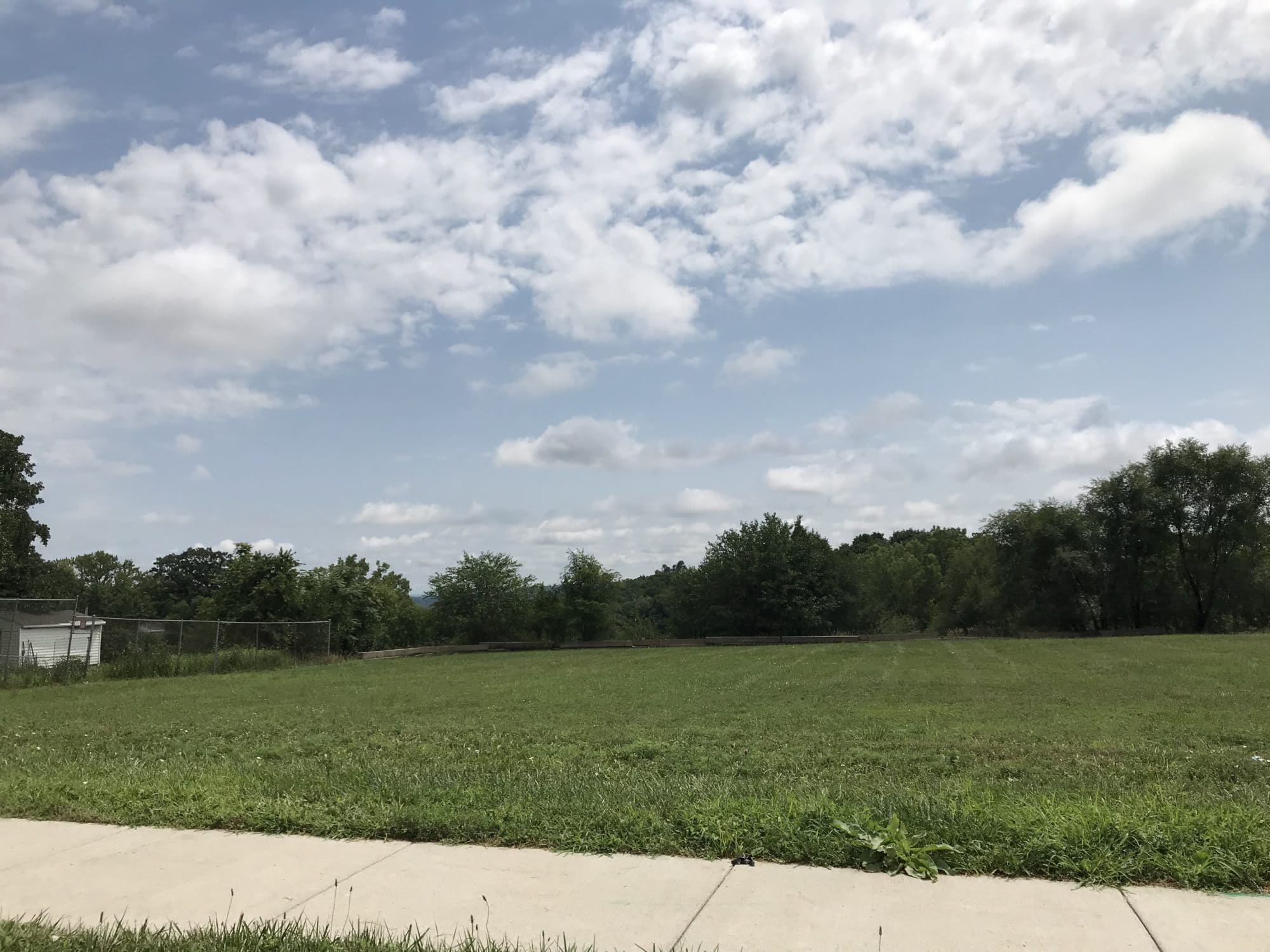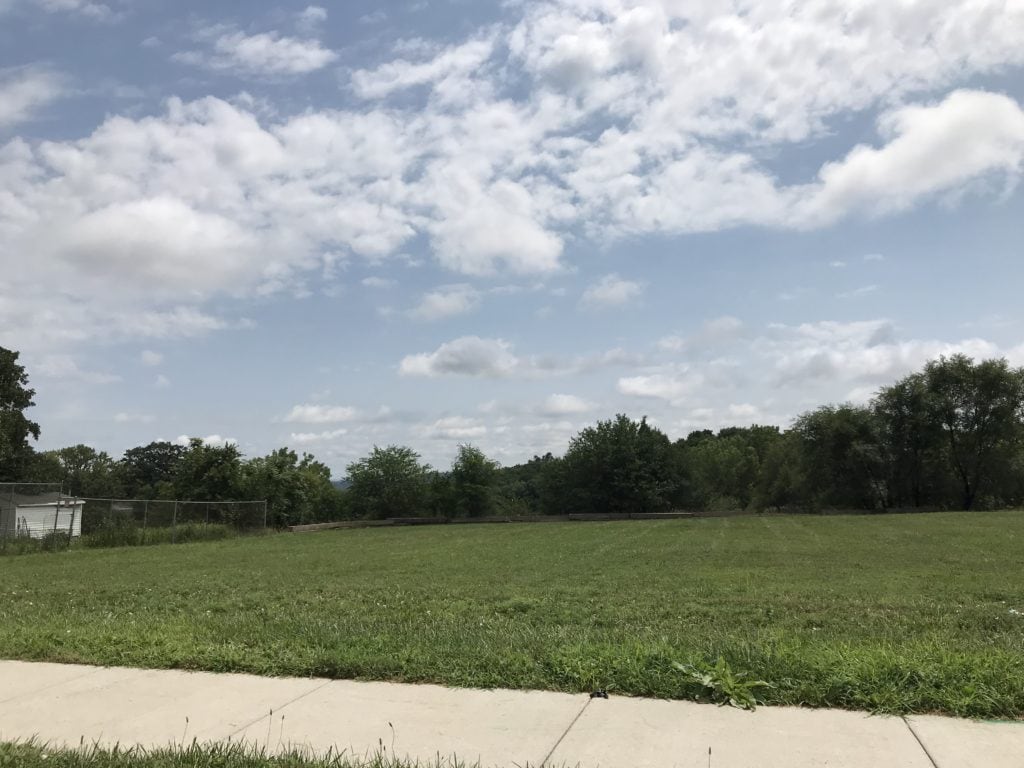 Our pendant lights for our island finally arrived! We managed to get them hung for photos but they aren't actually functioning yet because we're still waiting on our electricians to come back. But I think they look amazing and completely change the space! Kurtis isn't totally convinced yet 😉 I'm hoping to share the big reveal with you all next week. But for now, this iPhone snap I used to gauge light height will have to do! Kurtis is 6'2″ but he looks tiny here, so that gives you a better idea on the size of those pendants!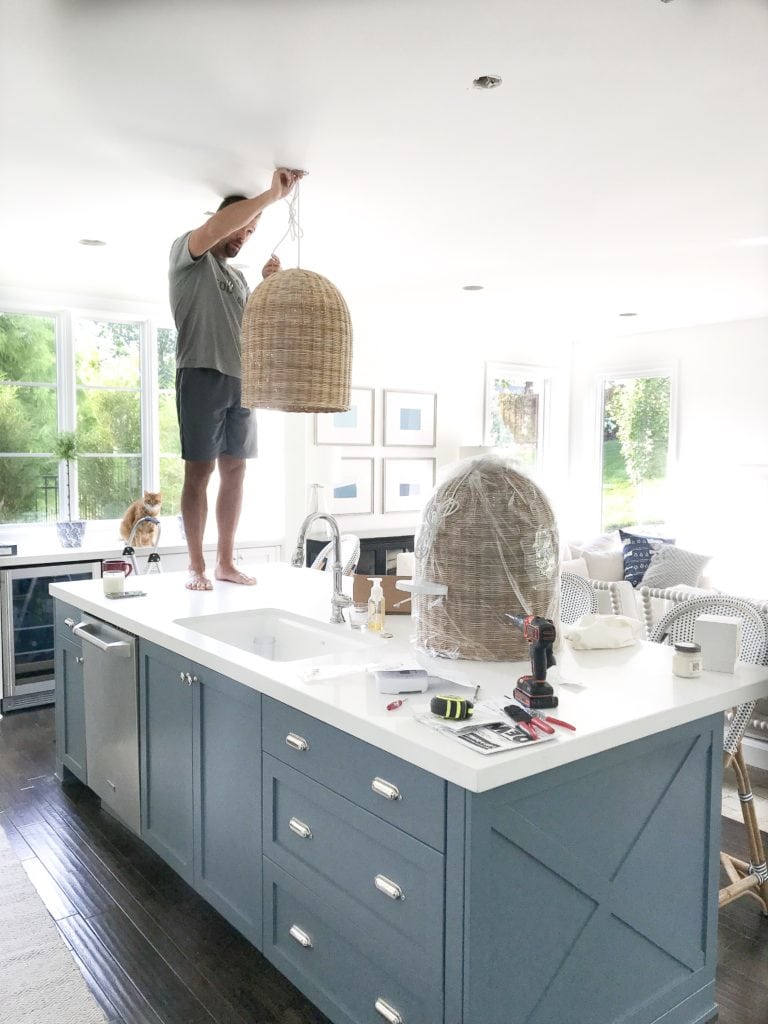 Pendant Lights | Barstools | Hardware | Faucet | Sink | Runner | Island Color: BM Providence Blue
I had ordered two more outdoor curtains about six weeks ago and they finally arrived. We're using both on the west side for privacy and to fully block the sun when we eat out there. Previously, the two curtains we had would fully close (it left about a seven foot gap) so now we can fully close the space off. It also helps act as a fake cat barrier when we let them out, so they don't beeline right to the ornamental grasses and start eating them. I'm also loving the much fuller look now when the drapes are opened.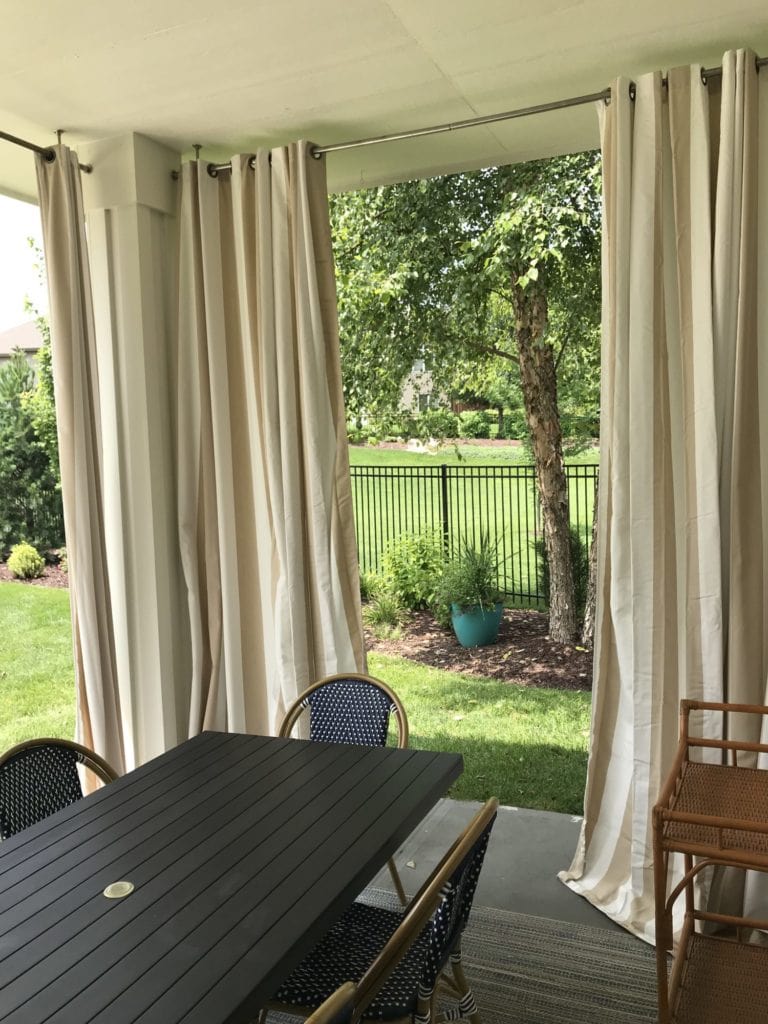 Around Town & For Fun
Friday night we went out to dinner with Kurtis' sister and brother-in-law. We were celebrating our anniversaries which are about a week apart, and Kurtis and Janine's recent promotions at work. Not sure if I've mentioned it before, but they work for the same company, but I think people actually forget they are brother and sister! So proud of both of them for their hard work, dedication, and unwavering leadership. We went to Charleston's for steak before heading back to Pat and Janine's for cards and dessert!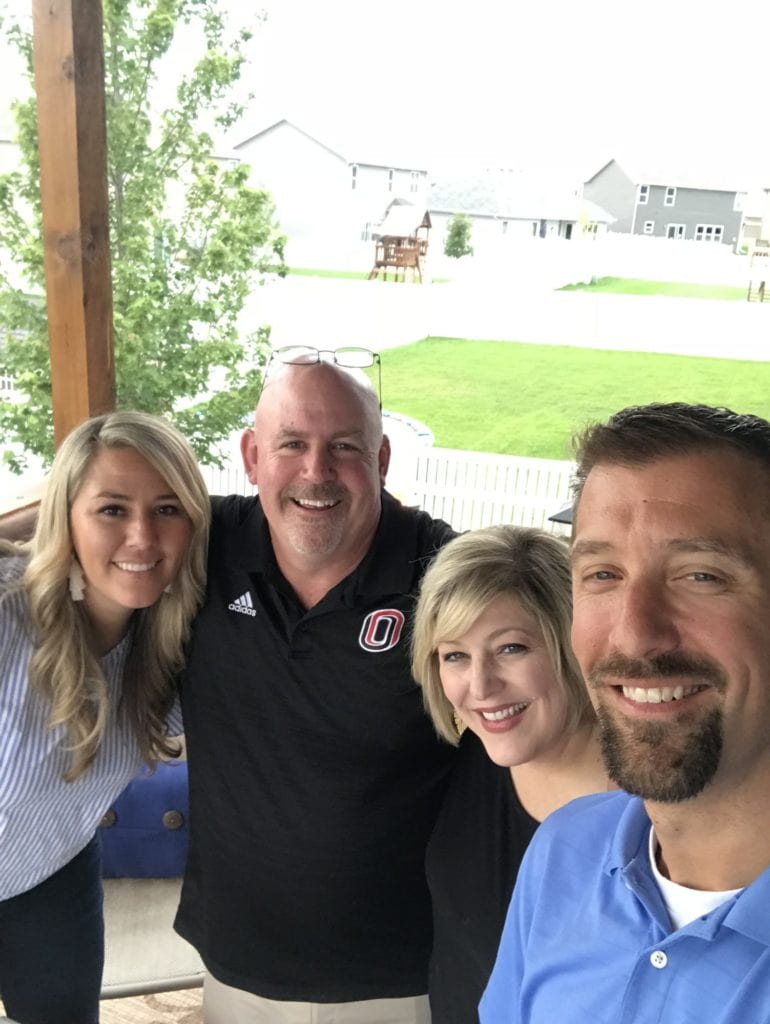 It was such a beautiful night and we ended up starting the firepit after cards. Such a fun time!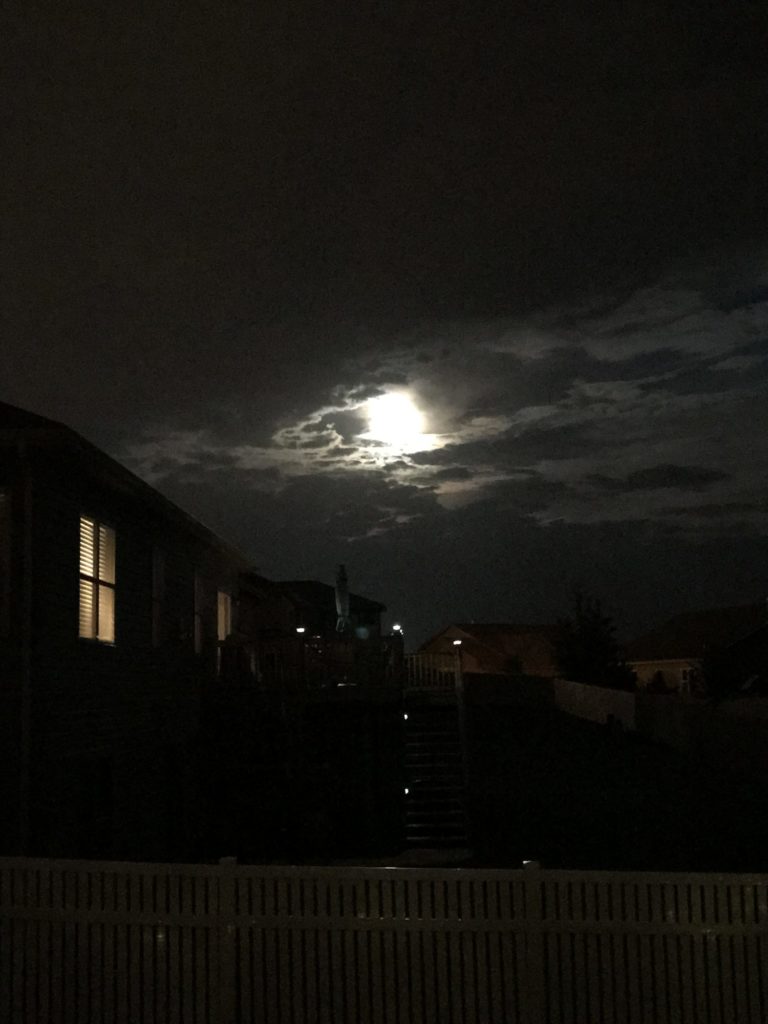 Saturday Kurtis and I headed to the Street of Dreams to tour all of the houses (I had only seen Nancy's earlier in the week). I had a feeling ahead of time that Nancy's would be my favorite, and after touring all the others, I can say without a doubt it still is. Just look at this gorgeous entryway! Can't wait to share the full home with you soon. And for those that were asking on Instagram, the wall color is Sherwin Williams City Loft.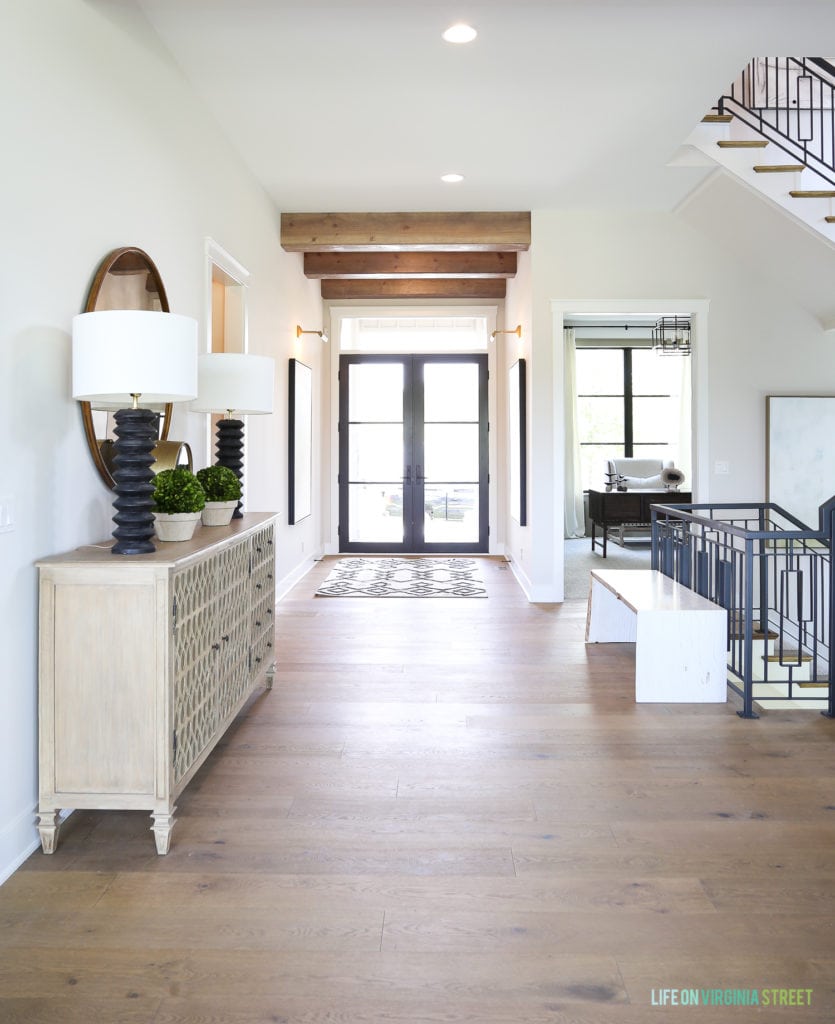 After the Street of Dreams, Kurtis and I headed downtown to look at the rental properties I mentioned. Afterwards, we headed to Scriptown for a beer and some pizza from Noli's. We don't head downtown all that often on the weekends so we always love to swing in when we're there. I love the original brick and vibe of Scriptown!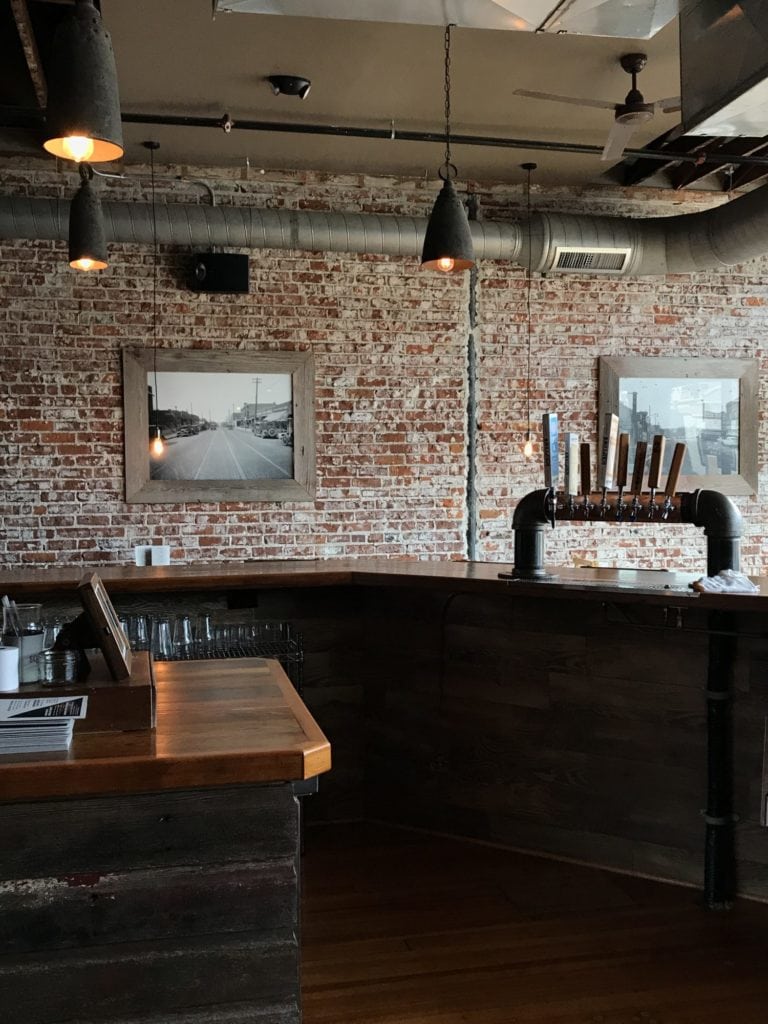 As we were eating, we noticed the growing line across the street at Coneflower. We mentioned it to the bartender and she said it was one of the shortest lines she had seen, and that typically it wraps down the street and around the corner. So, of course we had to give it a try after we finished our pizza.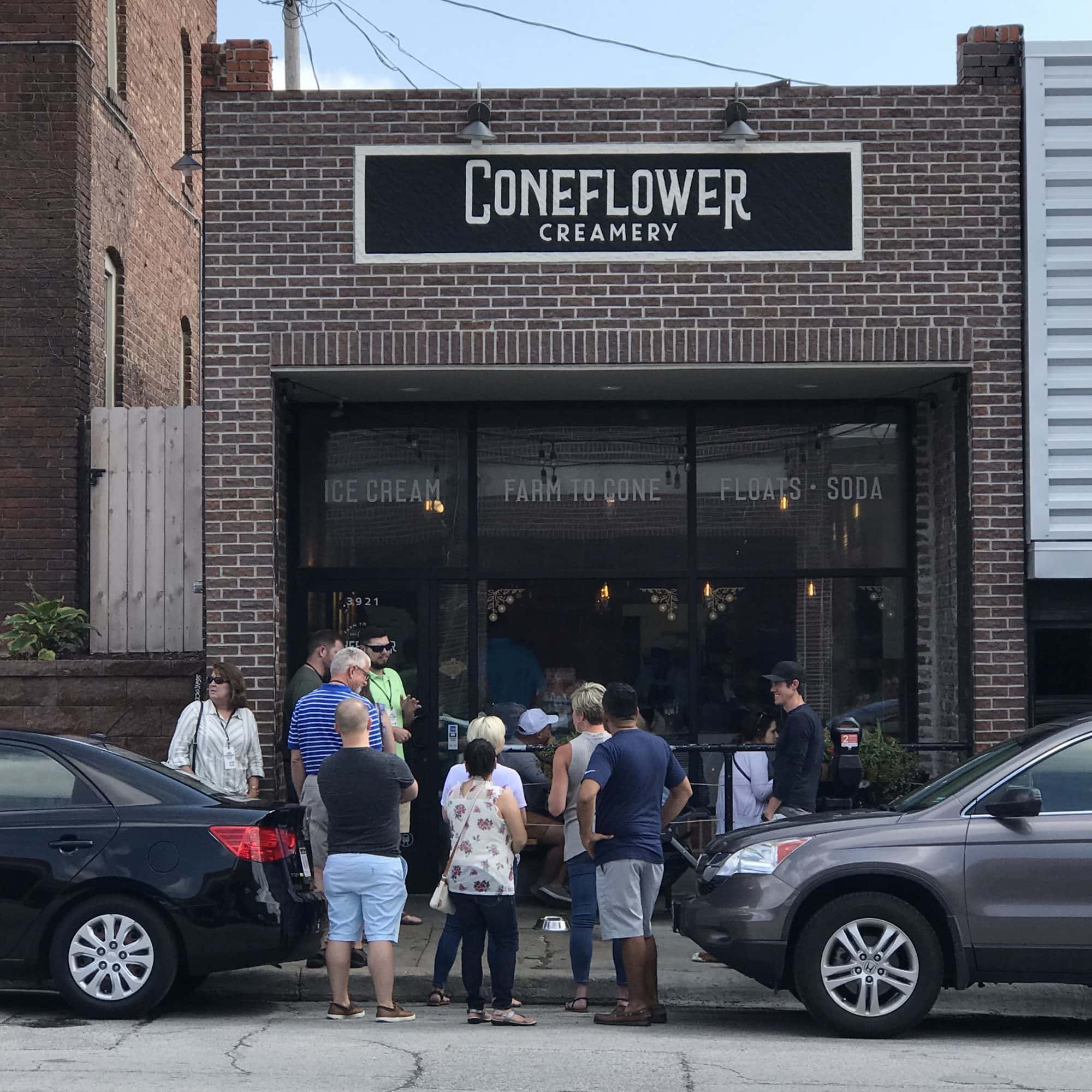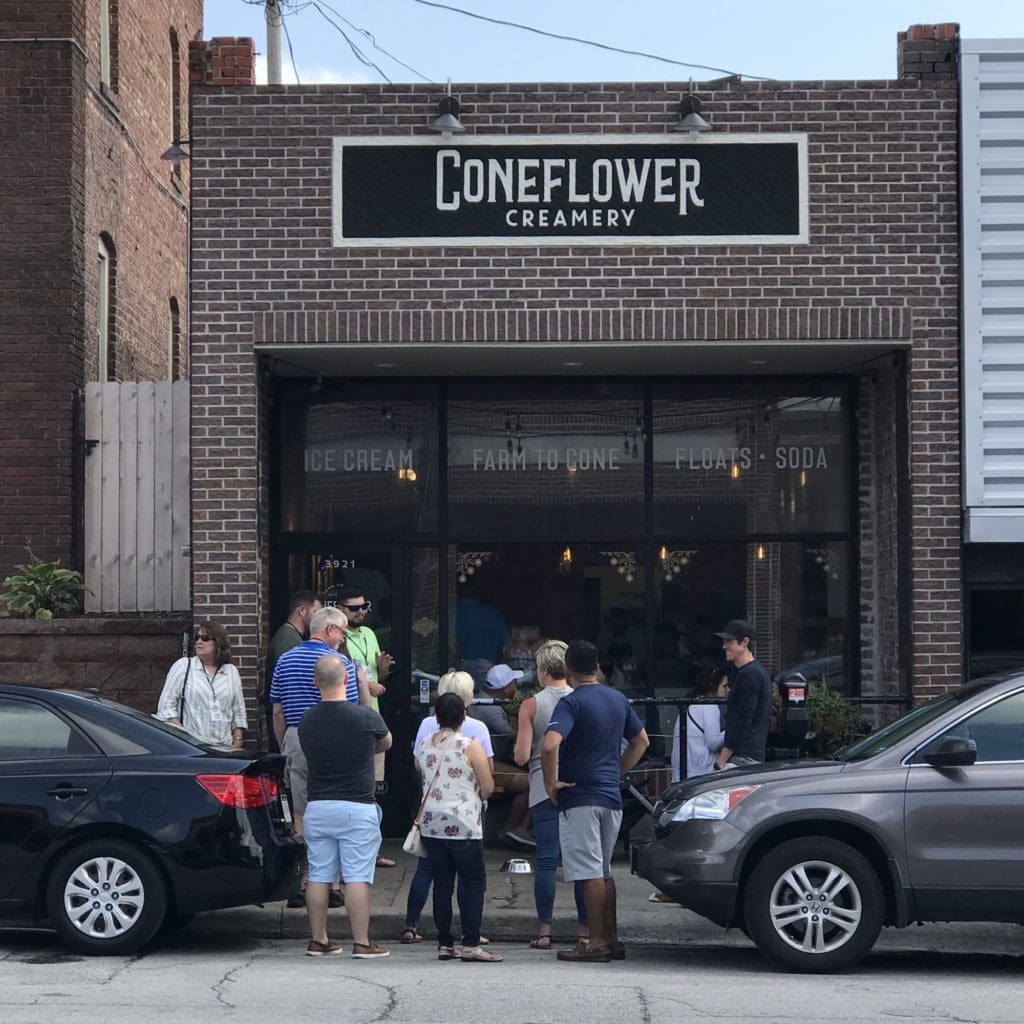 The flavors were very unique, but also very good a fresh! I think Kurtis' Brown Butter Almond Brittle was the best of all the ones I tried!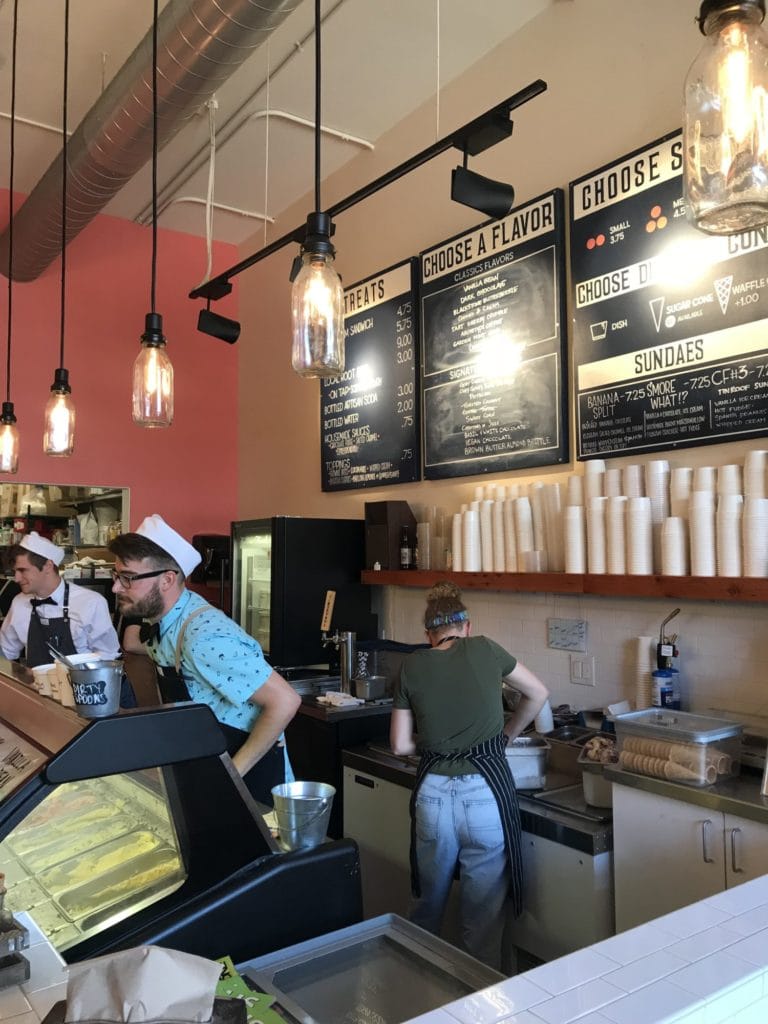 Saturday night, Jill and Nick invited us to their house for s'mores. It was fun to sit outside for an hour or two and enjoy the nice weather and the firepit. I don't think we've sat around a firepit all summer, so it's funny that we did twice in one weekend!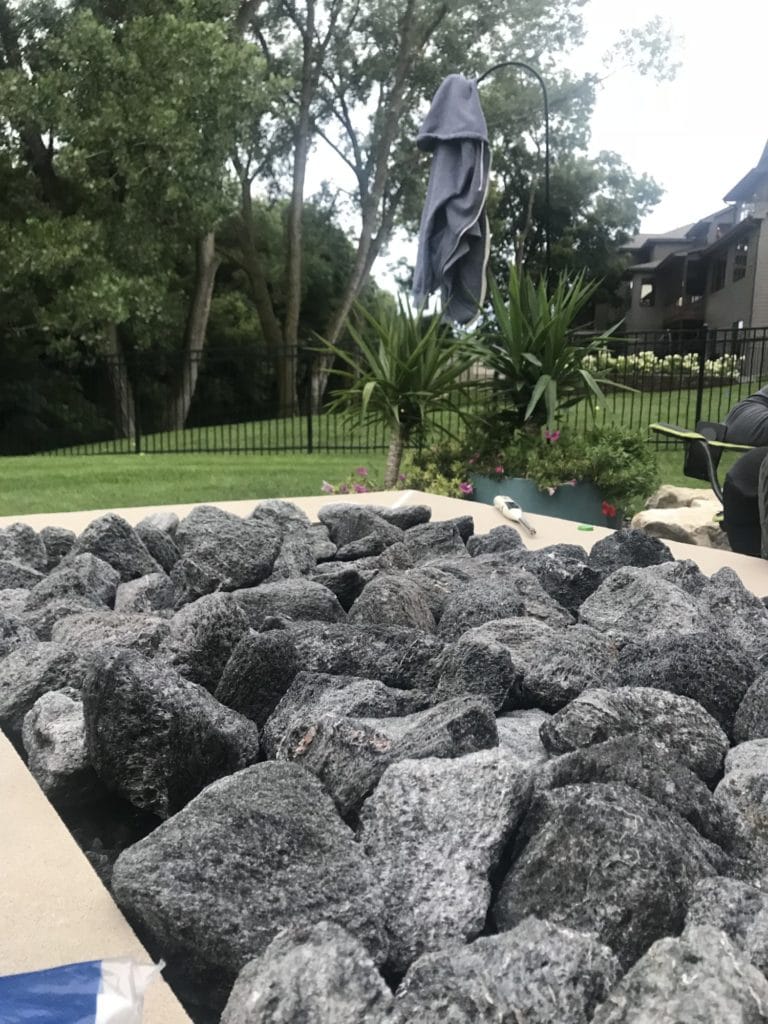 We came home to an invasion in our pantry. Not by burglars…but by our cats. If you've read my blog for a long time, you may remember I used to write a post every time one of our cats broke into random food of ours.  Honestly, it hadn't happened in a while. But, we came home to find Bearcat eating this apple cinnamon muffin from Costco.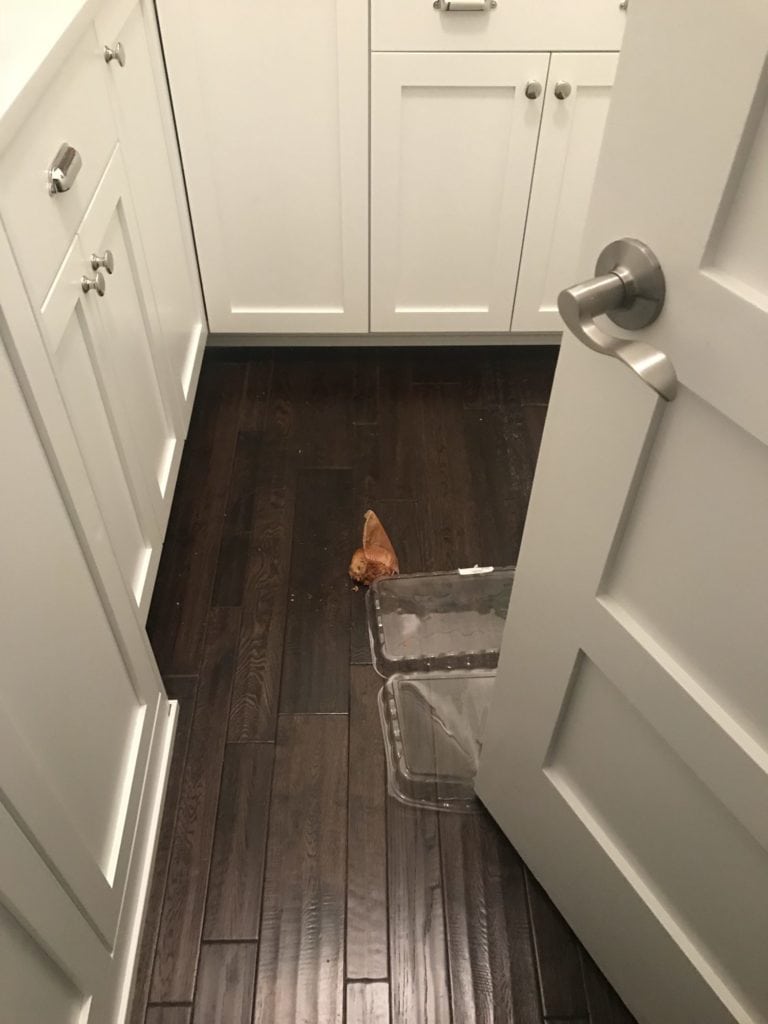 And, as we investigated further, they had helped themselves to some Lay's potato chips. I can't make this up!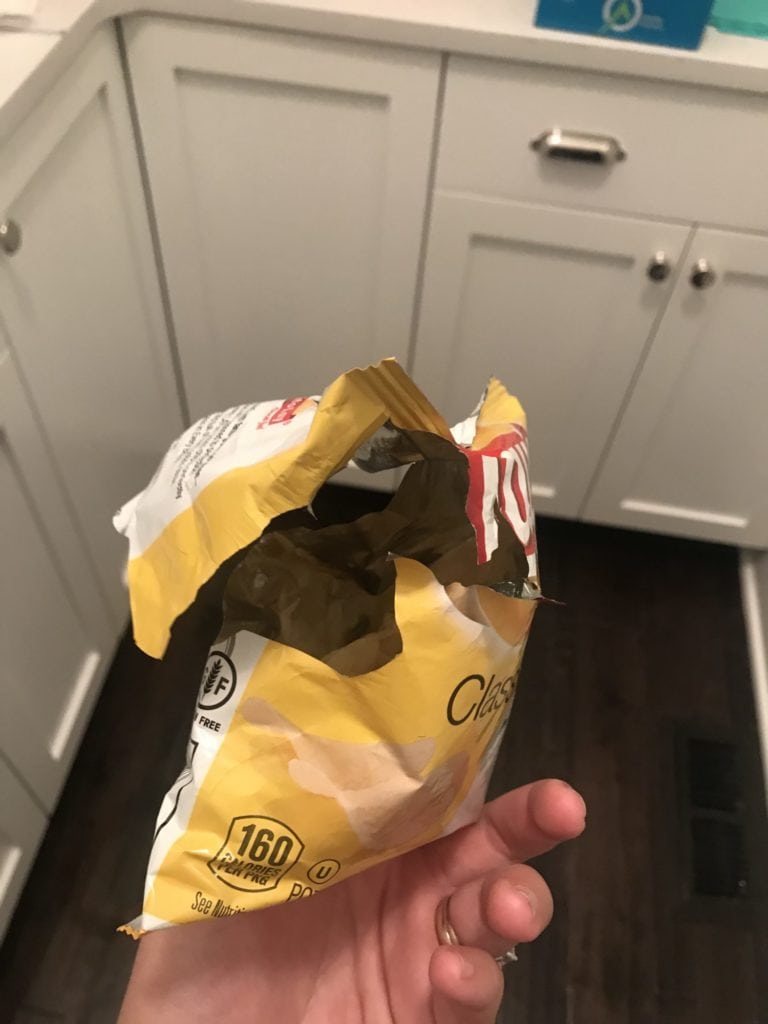 Sunday while we worked on hanging lights, the cats resumed their favorite positions.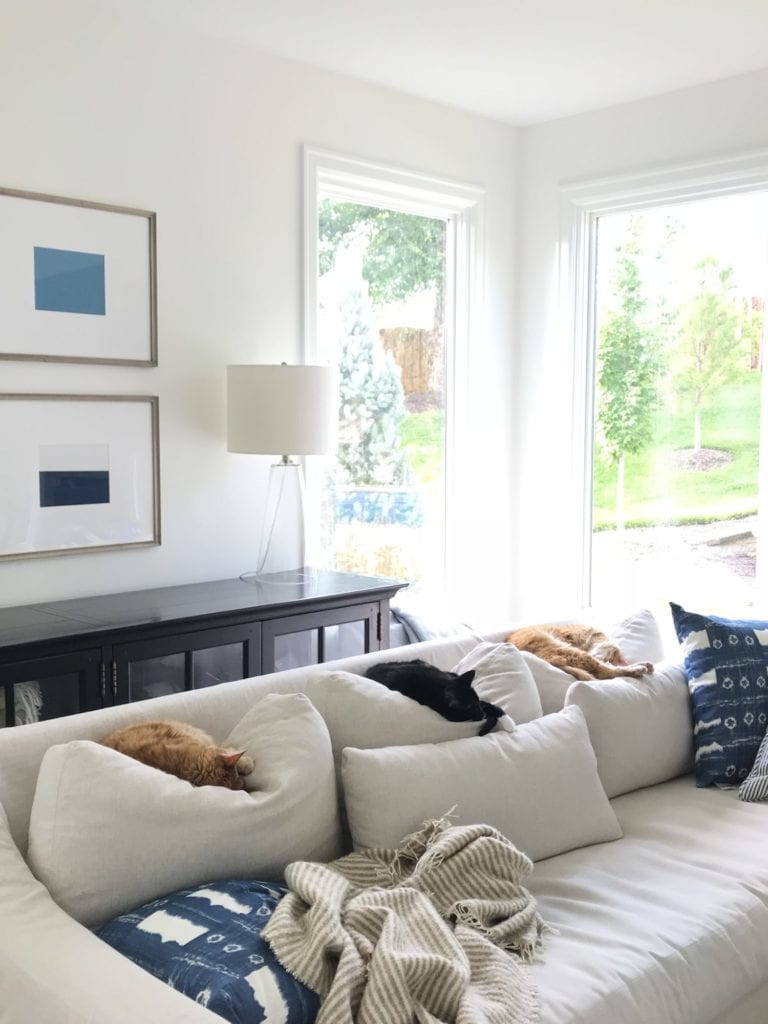 We were eating an early dinner outside Sunday night and looked through the screen door to see Henley just staring at us, hanging over the dining room chairs. Have you ever seen a cuter little face or pose?!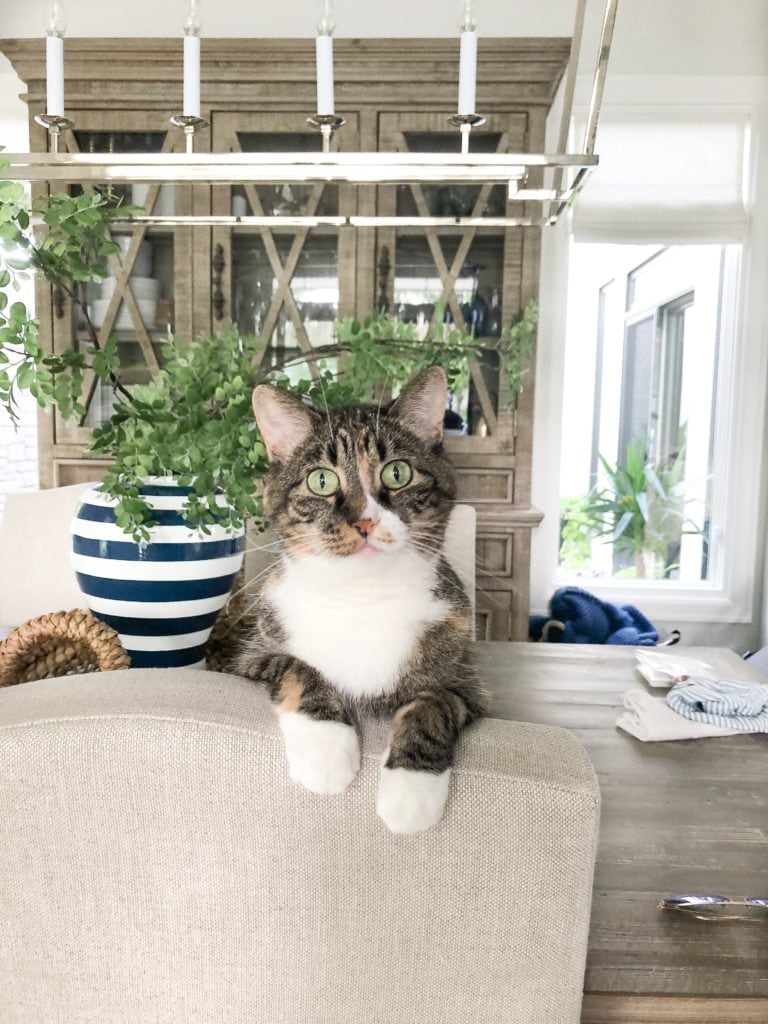 Chair | Table | Chandelier (knock-off here) | Similar Hutches | Vase (old from HomeGoods) | Faux Greenery
We ended the night looking at another rental property and then a drink and spinach dip at Lazlo's. It's our new tradition every time we look at a rental property and need to talk things over before making an offer, and we love it!
Recent Buys & Sales
Following are some of the sales that carried over from the weekend!
I hope you all have a great week!
If you would like to follow along on more of my home decor, DIY, lifestyle, travel and other posts, I'd love to have you follow me on any of the following:
Pinterest / Instagram / Facebook / Twitter / Google+
disclosure: some affiliate links used