One of the last rooms in our house to be refreshed is our mudroom and today I wanted to share with you all the DIY mudroom ideas!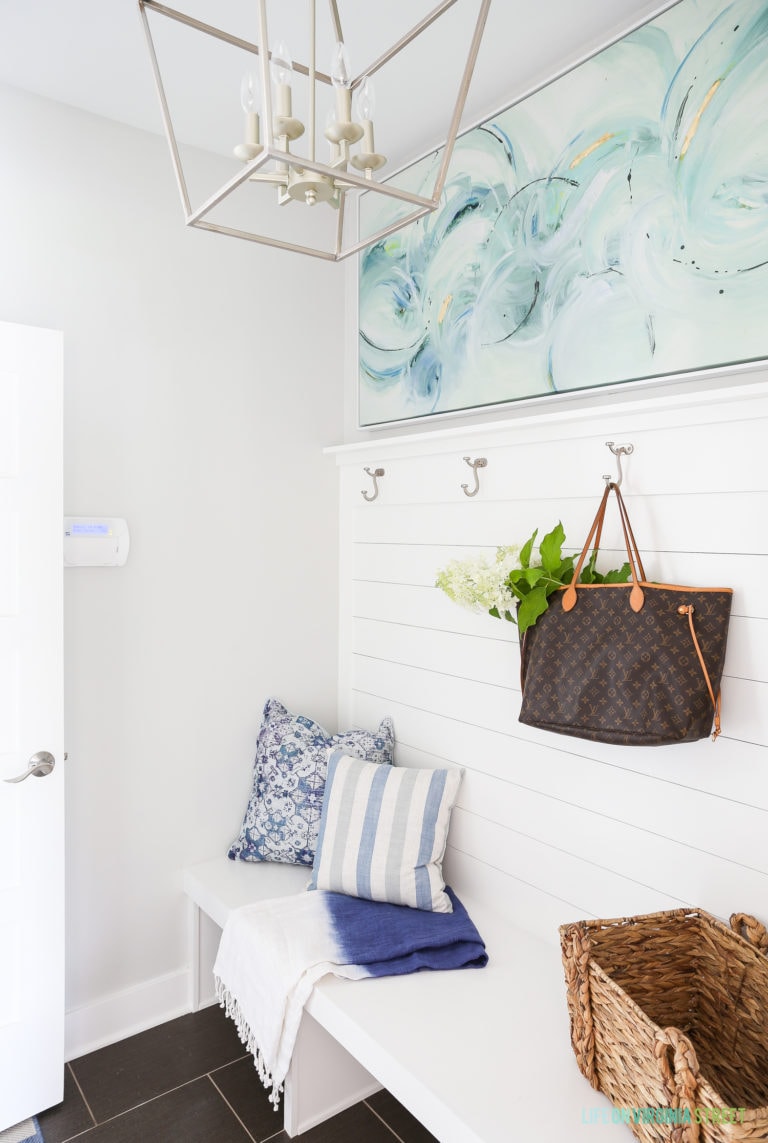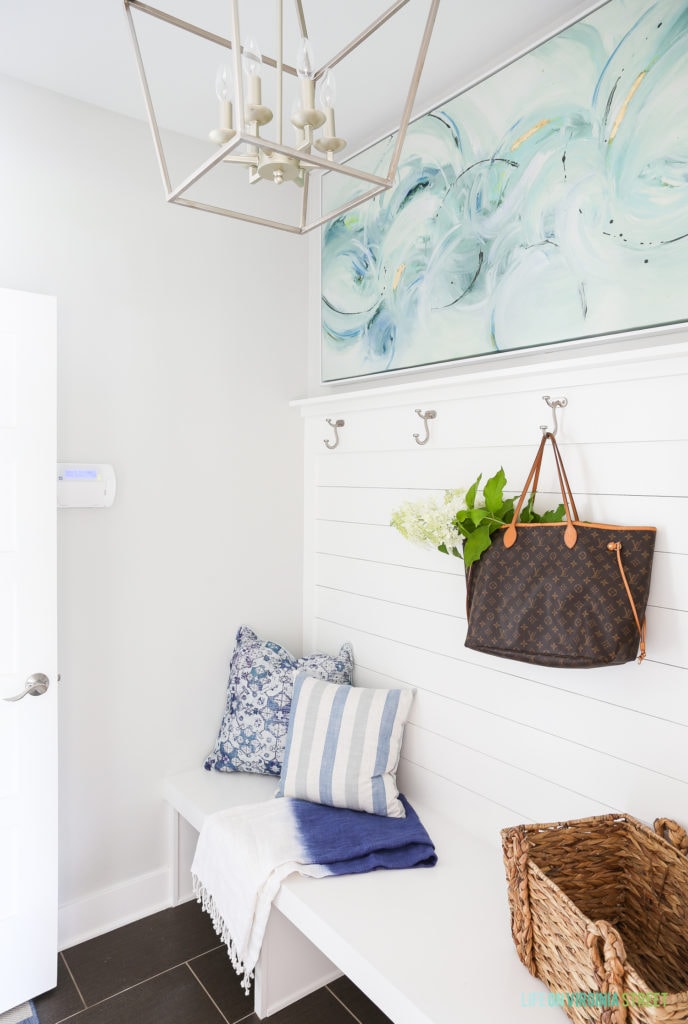 This post is sponsored by The Home Depot and contains affiliate links. As always, all thoughts, opinions, and product selections are my own. Click here to read my full disclosure policy. 
When you read the title of today's post, many of you were probably thinking, "wait, she has a mudroom?!" It's honestly been a few years since I've shown the space, because the reality is we started this makeover in October 2014. Yes, you read that right. 2014. Kurtis and I DIYd the shiplap and tried to make the room brighter. It was close to being finished and then the room sat in it's primed state without paint for the last four years. It already looked better than it did originally, so I moved on.
DIY Mudroom
Along with the kitchen renovation, we decided to tackle a portion of the mudroom as well to get it closer to completion. While I was having the painters paint the baseboards, door trim and doors on our main level, I also had them paint the shiplap and mudroom bench once and for all. Then, knowing we had company coming last weekend, I scrambled to get the room looking much more presentable and to wrap up this mini-makeover.
As a reminder, here is how the mudroom decor looked when we first moved in.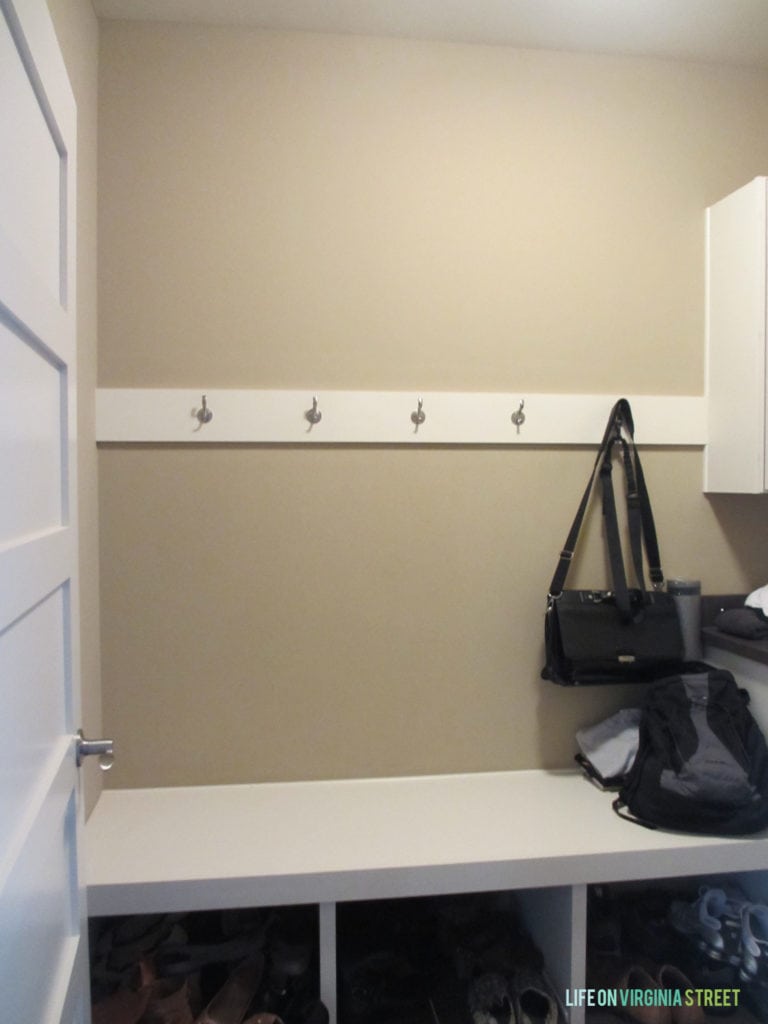 Here's how it looks today. It fits in so much better with the style of our home now!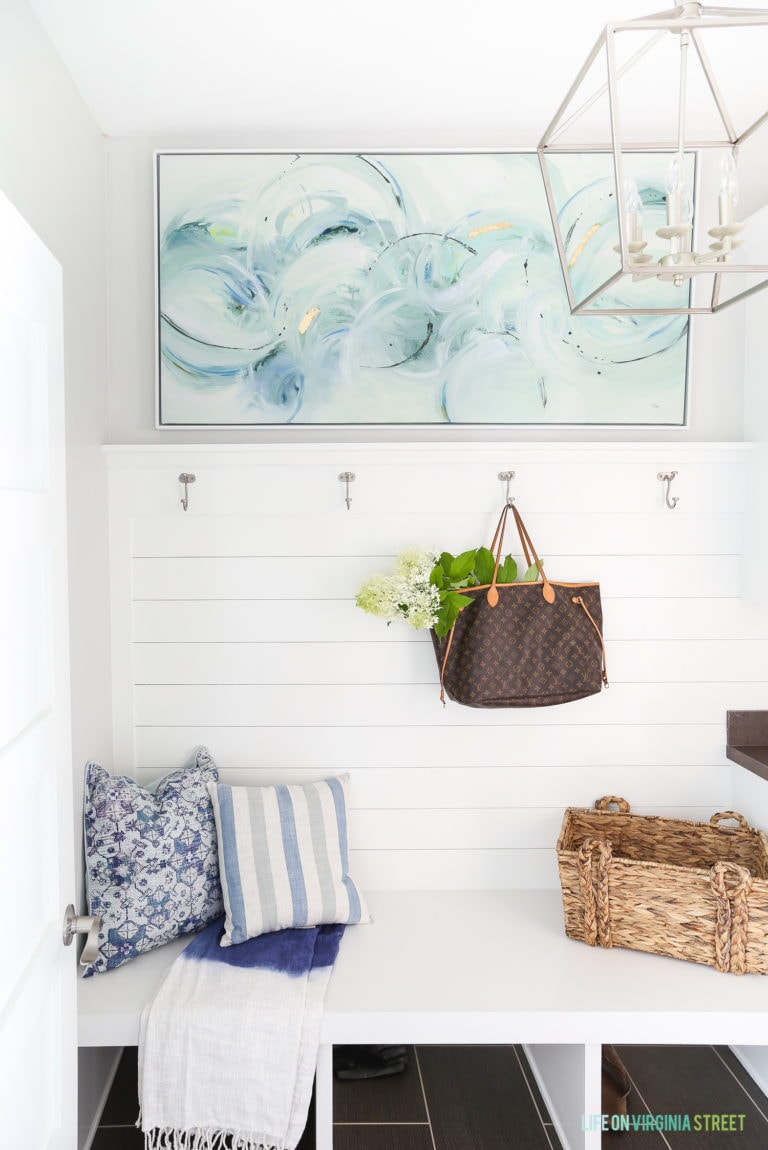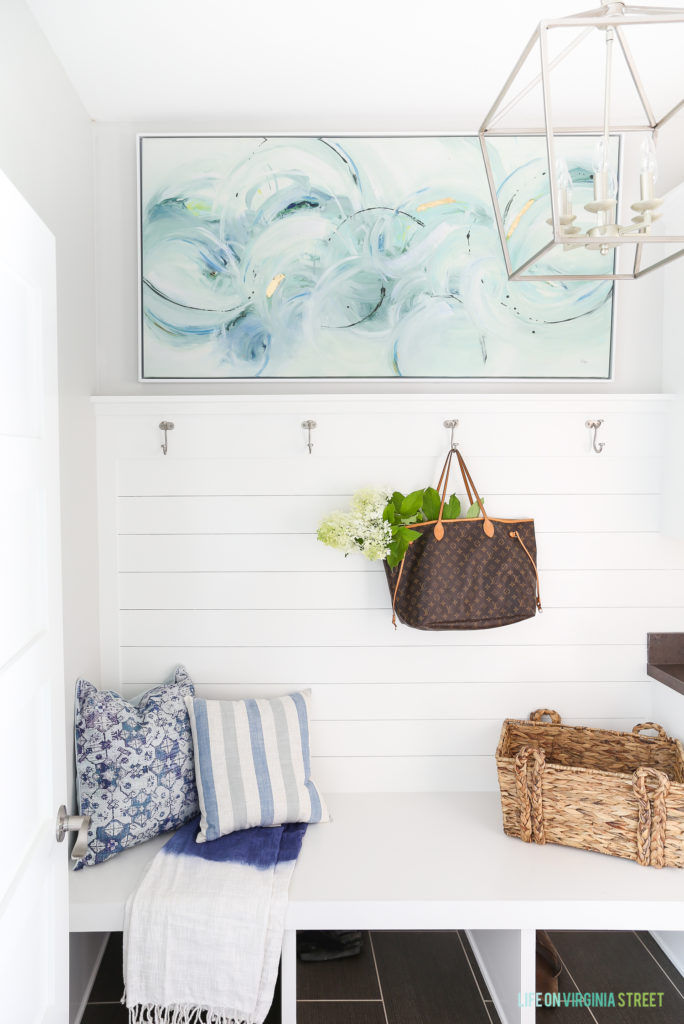 Would you believe with the exception of the art (which is old and no longer available), all of the other decor in the space came from The Home Depot?! Their selection of home decor has grown significantly and they have so many great items right now!
I found some similar art options (that I like even more) at The Home Depot!

The star of the room is this pendant light I've shared many times in the past but never used it personally in our home. I knew it would the perfect light in this space and I can't believe how much brighter the room is now! We also love that it doesn't cast weird shadows like other light fixtures we had tried in this room in the past. It comes in four finish options, as well as a smaller 4-light pendant version.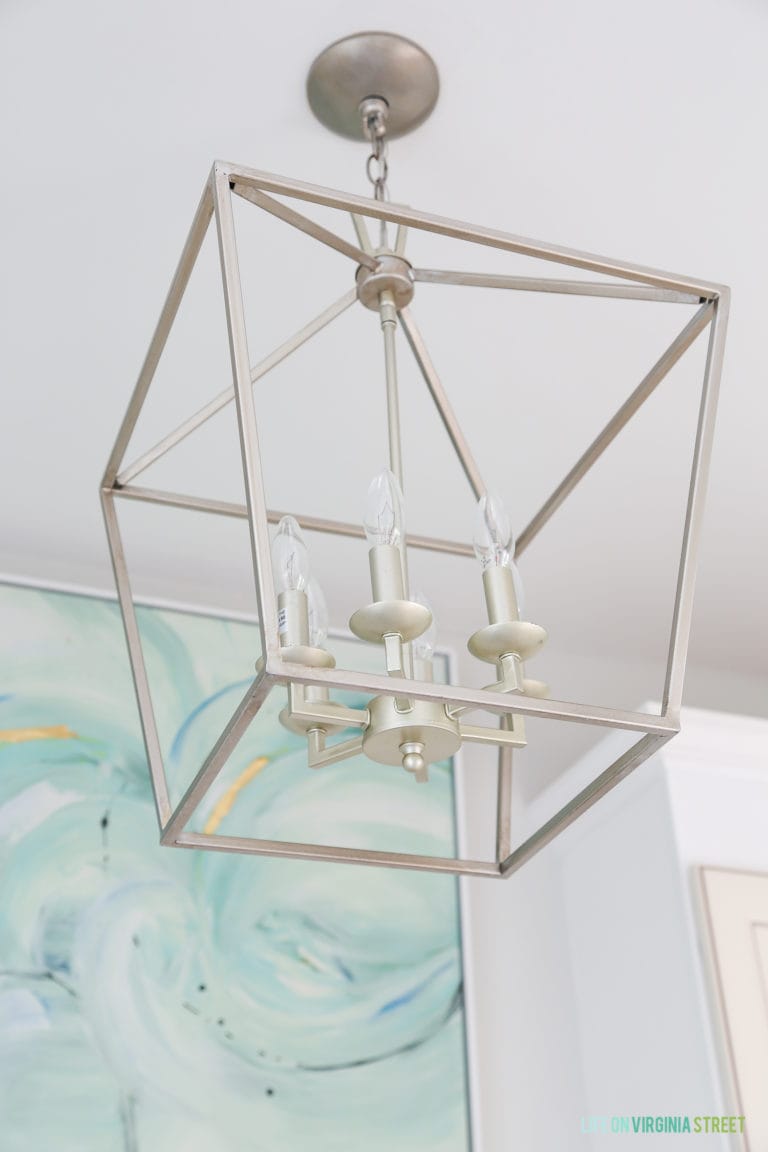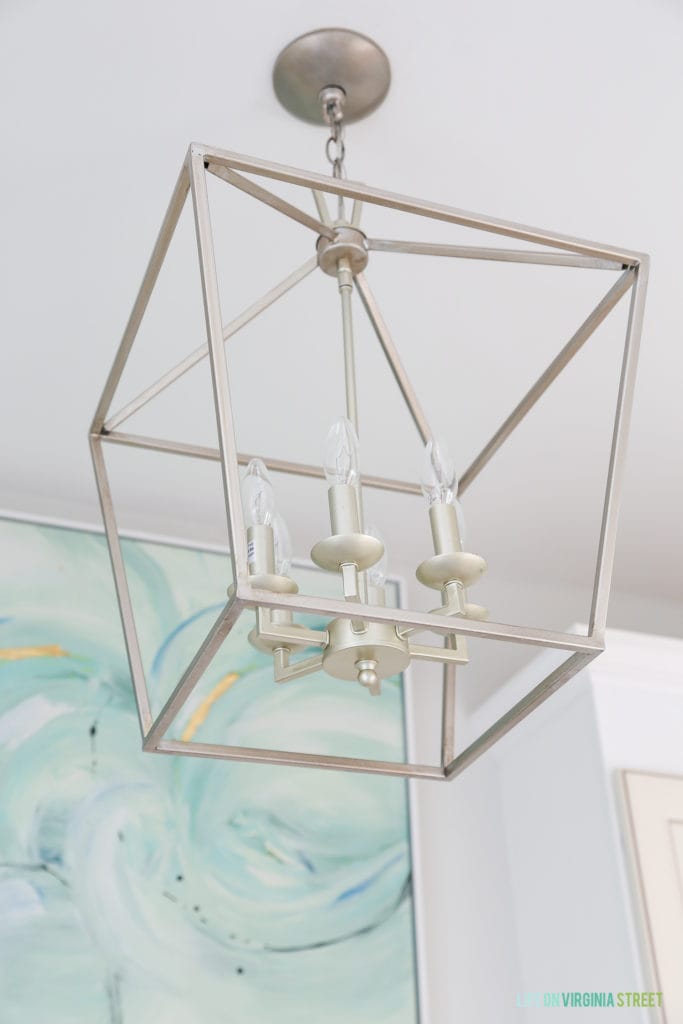 This braided basket is perfect for corralling miscellaneous items in the room.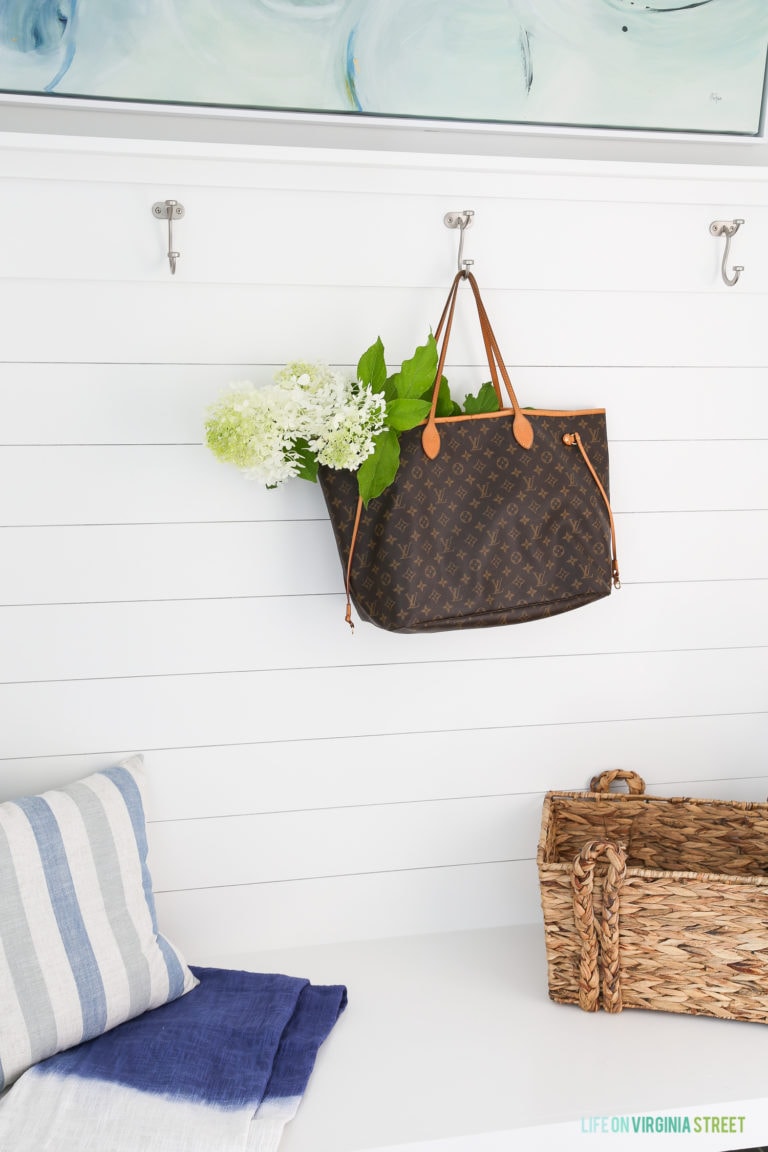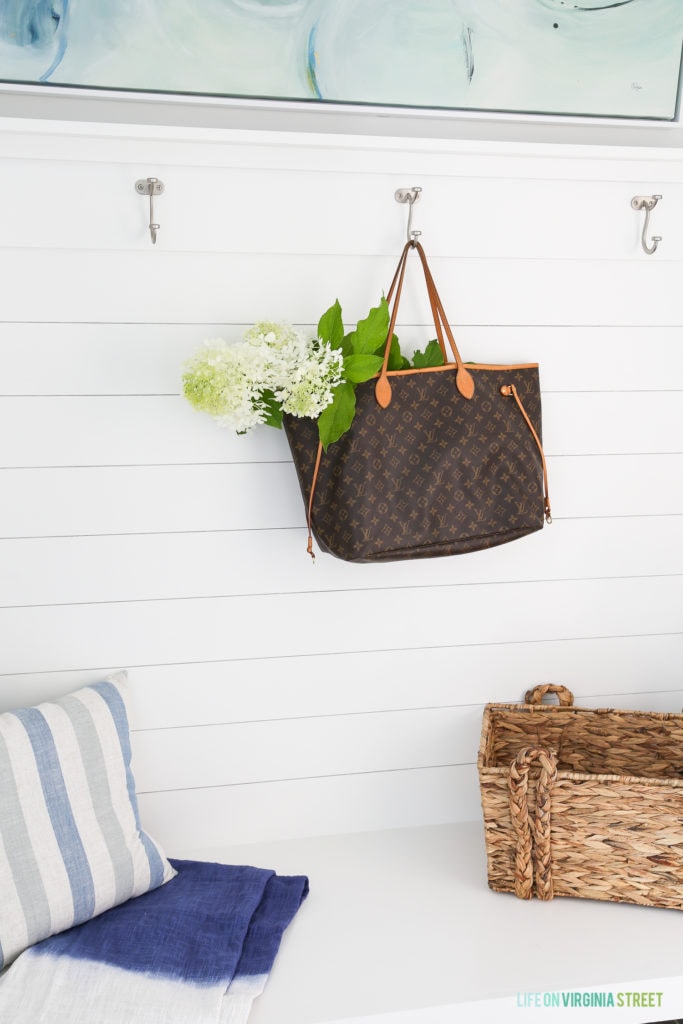 This woven pillow is so beautiful in person and the price on the pair of striped pillows really can't be beat! The shibori throw is such a fun piece for summer and I love that I can use it in pretty much any room in our home!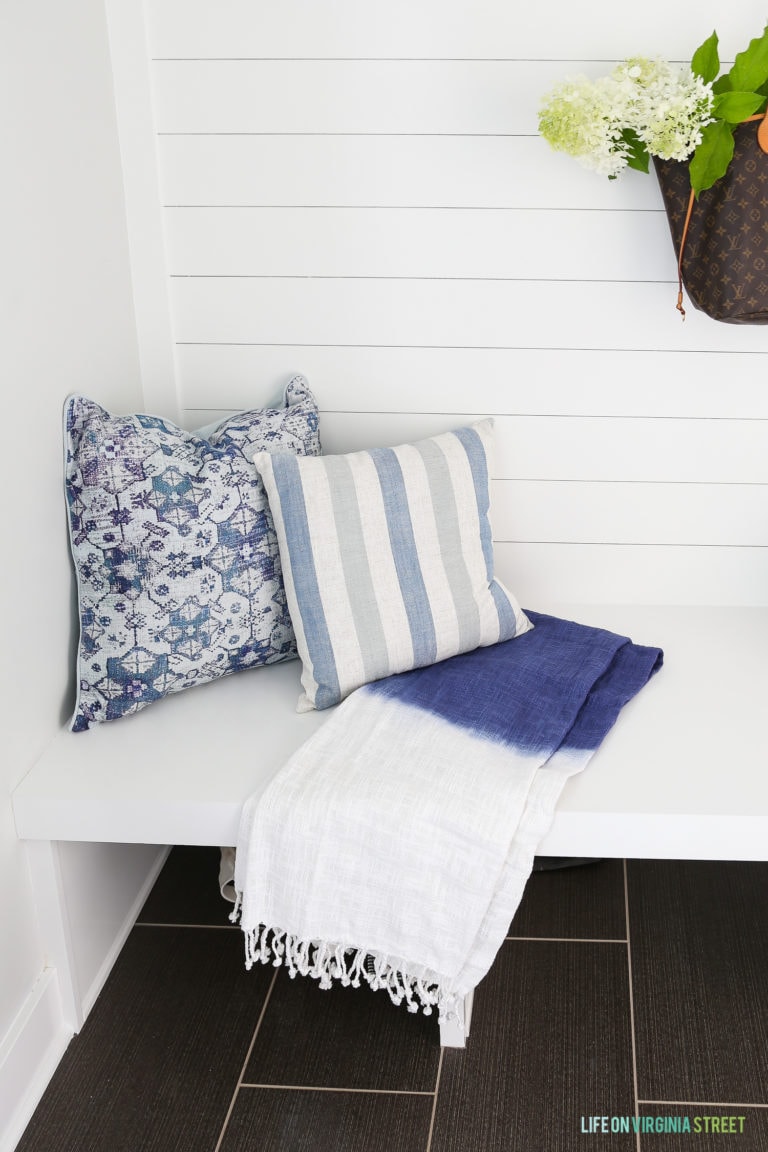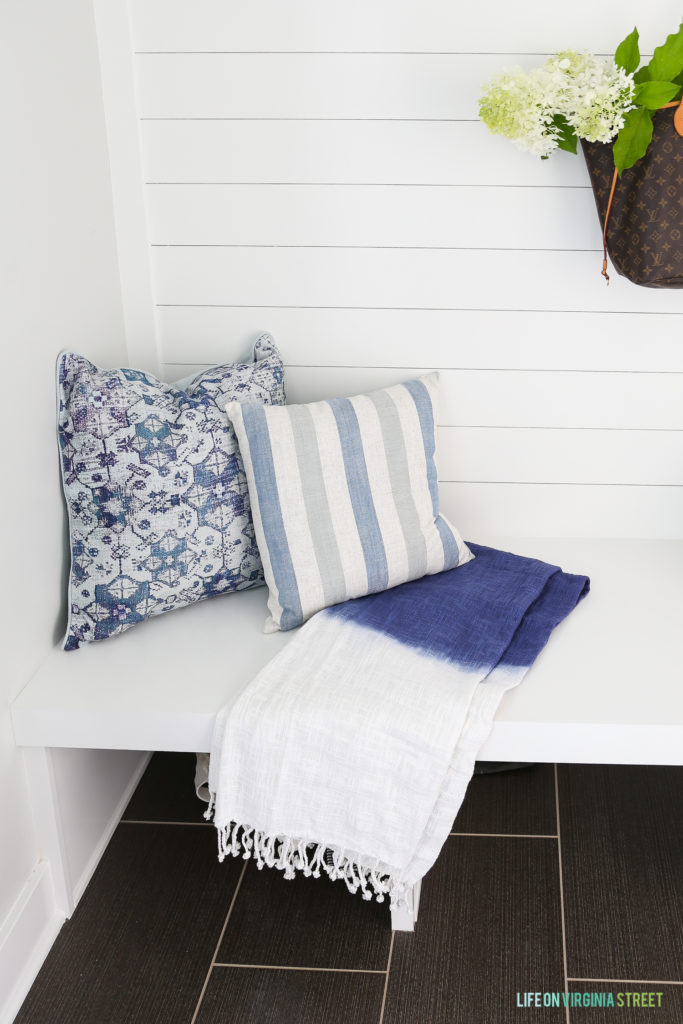 The Home Depot's pillow selection is unreal! Have you seen it?  Following are a few more of my favorite throw pillow finds that I considered using in this space:

We absolutely love how this DIY mudroom has come together!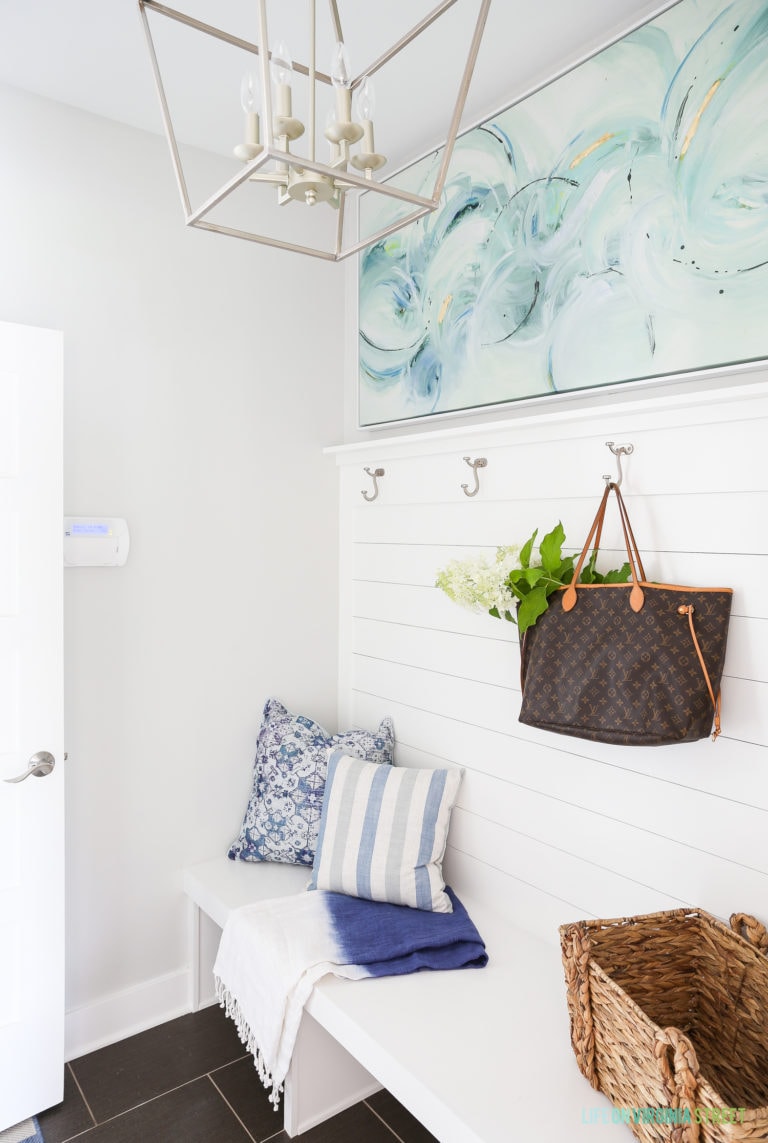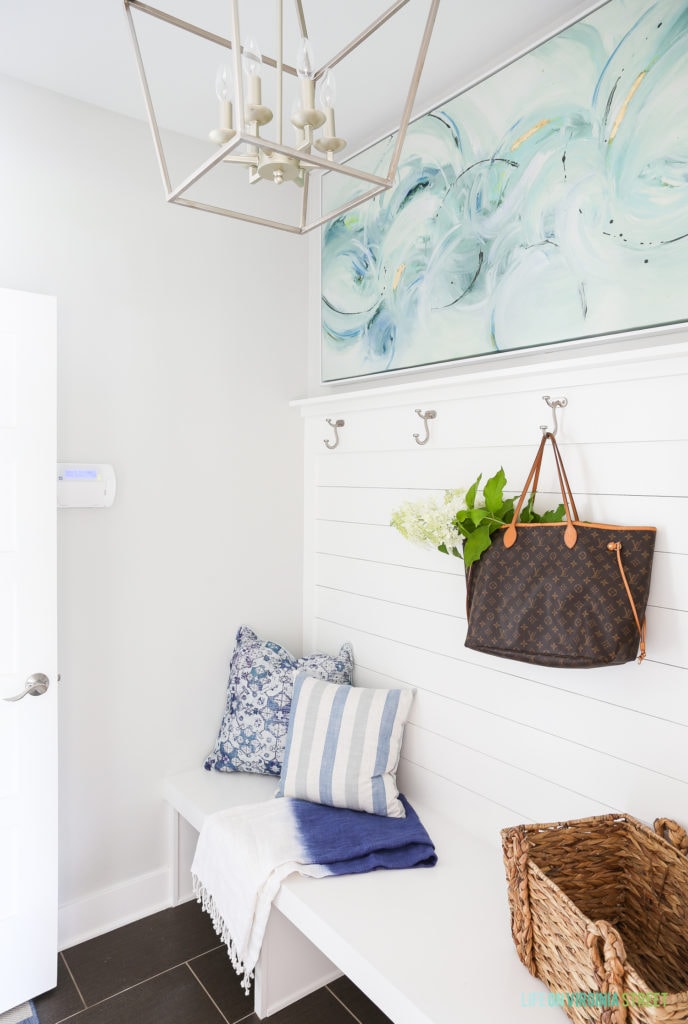 It's still hard to believe the room once looked like this!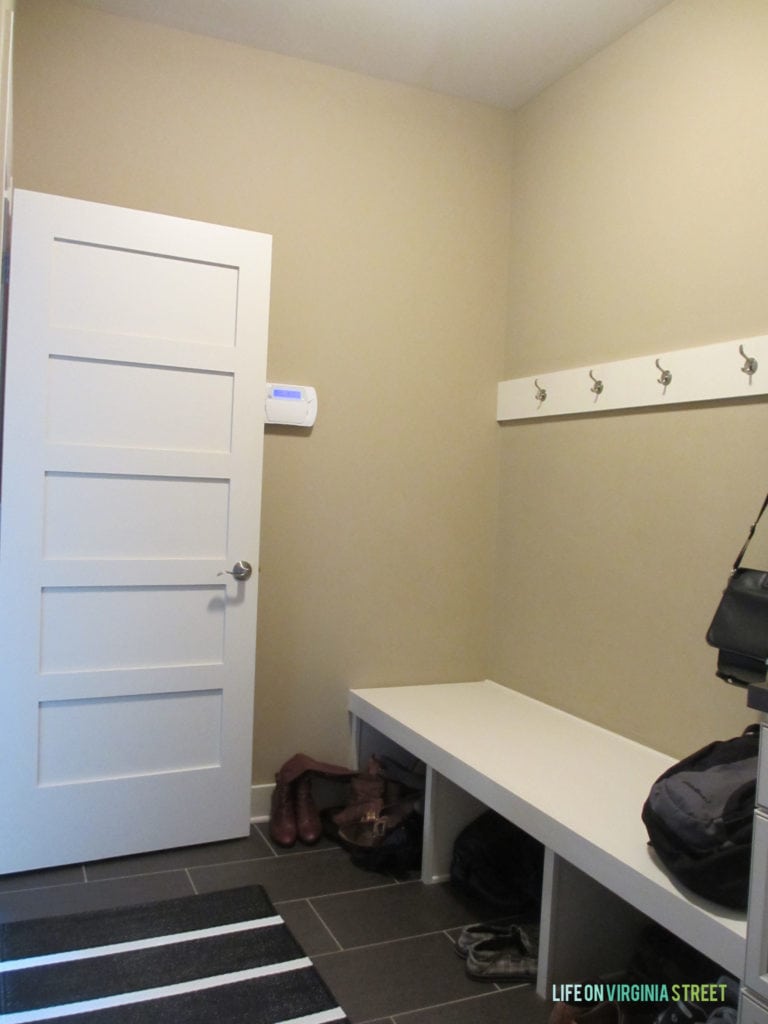 You can shop all of the items from this reveal below.


I hope you enjoyed this mini-makeover! We still have to figure out the cabinet door situation (they are also the plastic/thermofoil like our kitchen was), but for now, we're leaving those as is and enjoying the lighter and brighter space!
If you would like to follow along on more of my home decor, DIY, lifestyle, travel and other posts, I'd love to have you follow me on any of the following:
Pinterest / Instagram / Facebook / Twitter / Google+
disclosure: some affiliate links used