Welcome to this week's Wednesday Watch List, where I share the random things that captured my attention and stole my heart over the past week!
This post contains affiliate links for your shopping convenience. You can read my full disclosure policy here.
1 – I swear, 90% of the time I've seen a coastal design that has completely wowed me on Instagram lately, it was designed by Kara Miller Interiors. Her portfolio is so fresh and happy and coastal and everything I crave this time of year! I actually spotted a fabric I bought for the Florida house in one of her projects and it just reaffirms it was the right choice 😉 The bedroom shown below from her Colony II project is the space that most recently caught my eye. So beautiful and every little detail is perfection! You can see her full portfolio here.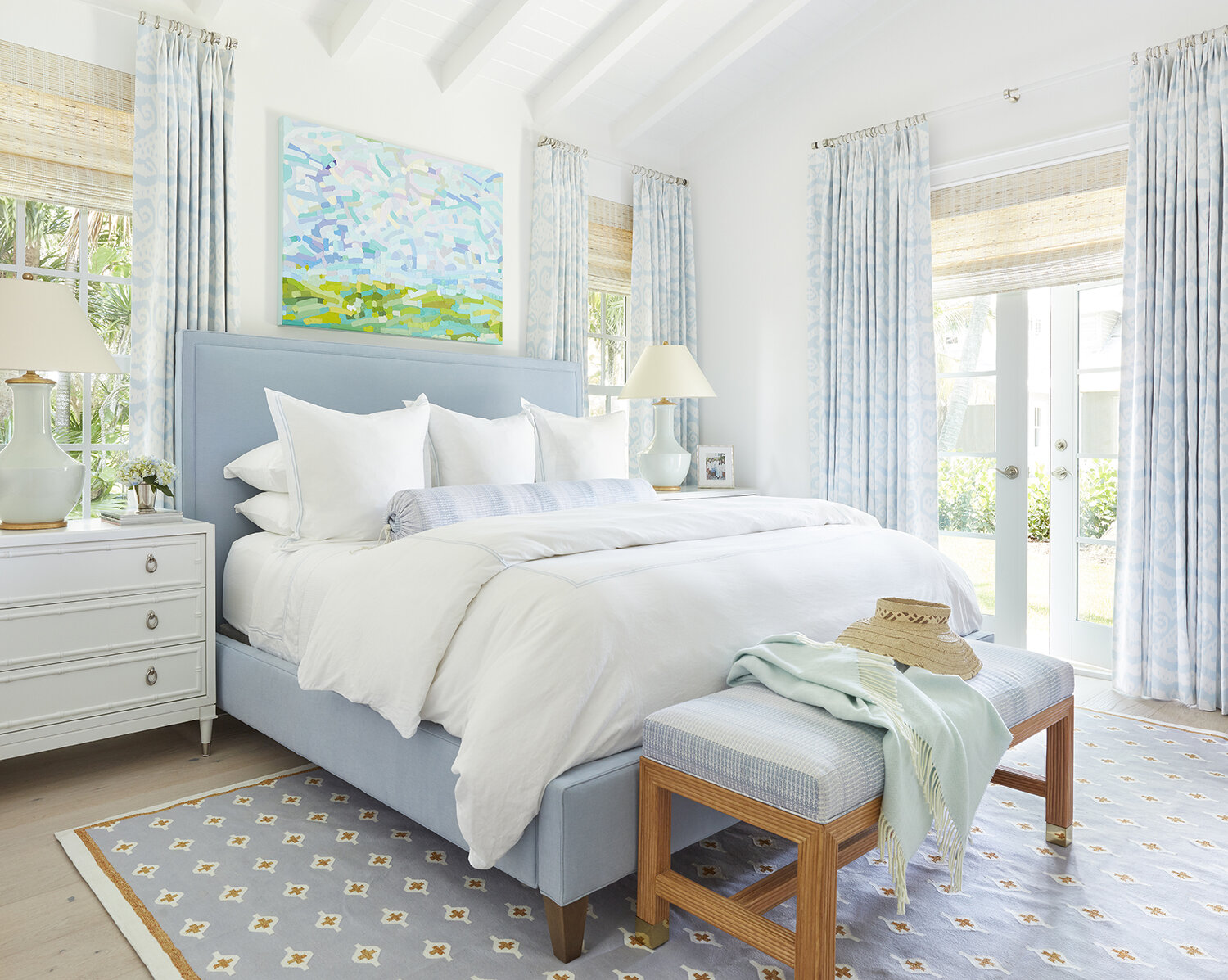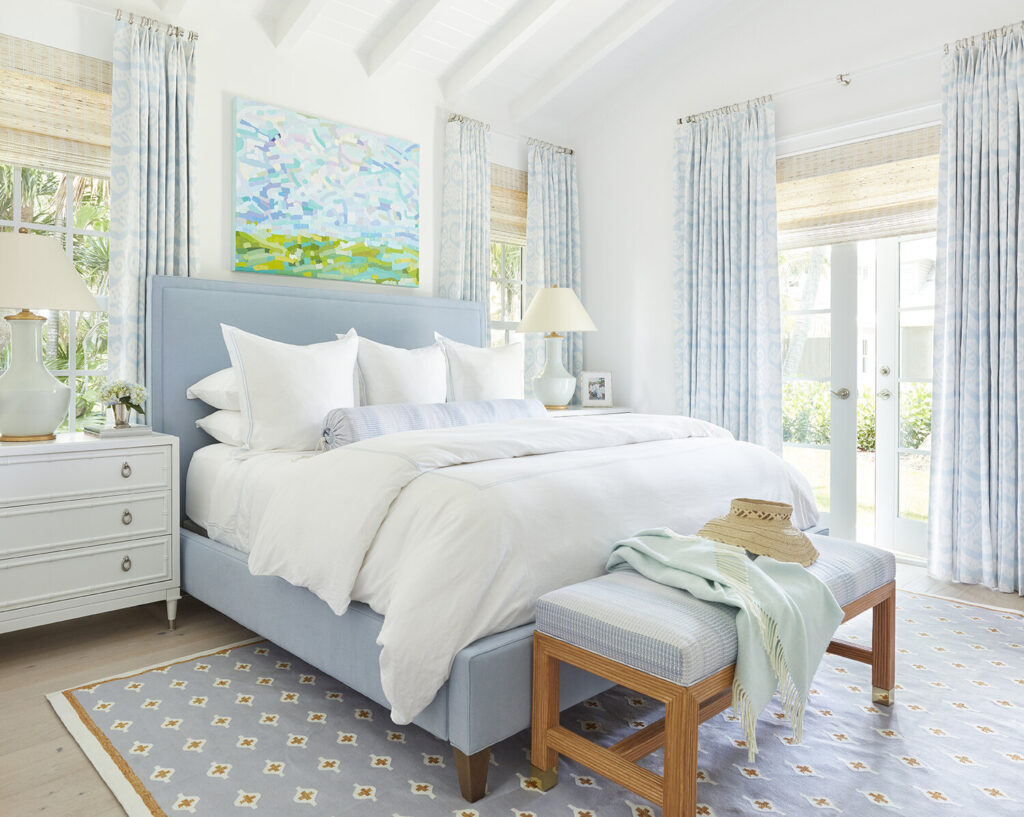 2 – I've always been a fan of a good graphic tee! J. Crew launched a bunch of cute gardening themed ones in their spring launch yesterday and I want so many of them! Sources for each can be found below the graphic.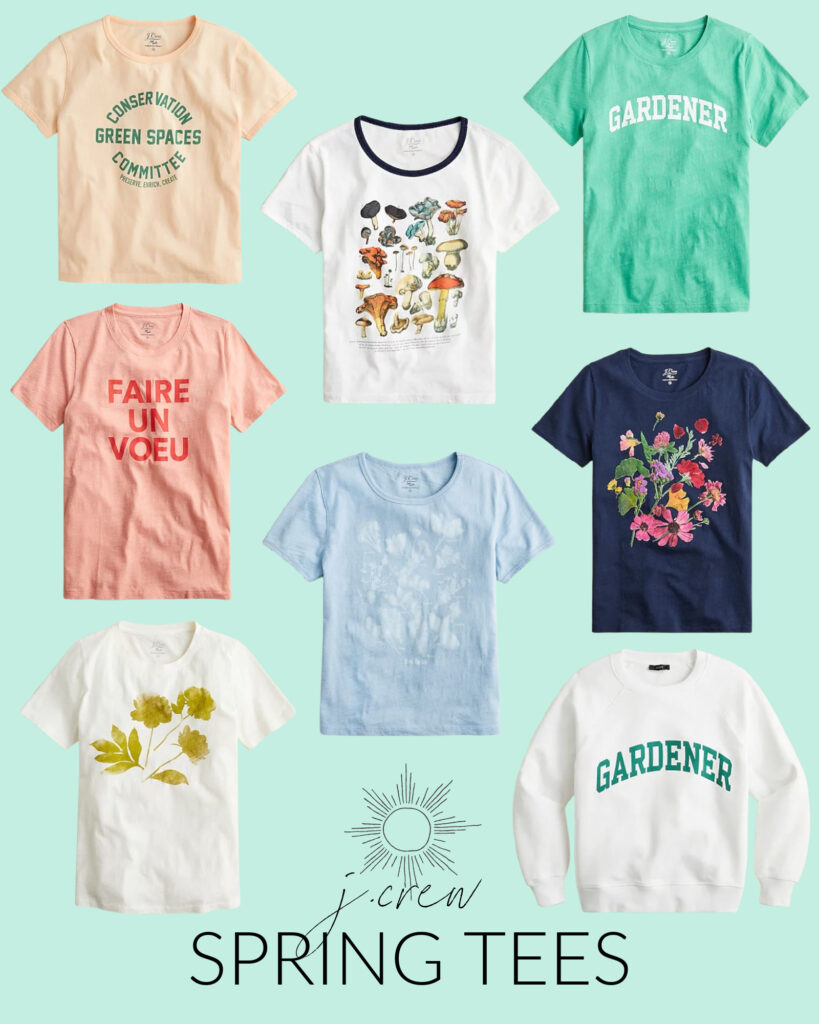 SOURCES: Green Spaces Tee | Mushroom Chart Tee | Gardener Tee | Make A Wish Tee | Herb Chart Tee | Pressed Wildflower Tee | Tonal Floral Tee | Gardener Sweatshirt
3 – I finally ordered these Birdies flats after eyeing them for months. I've heard such great things about the brand and how comfy they are. This particular style really caught my eye! I ordered my regular size and they're a tiny bit snug, so I probably could have gone up half a size. But I'm guessing they'll stretch a bit over time (they already have a little stretch to them) and I absolutely love how they look. The foot bed is extremely comfortable, too, and I love that they're washable! They come in a variety of color options, including solids and other prints.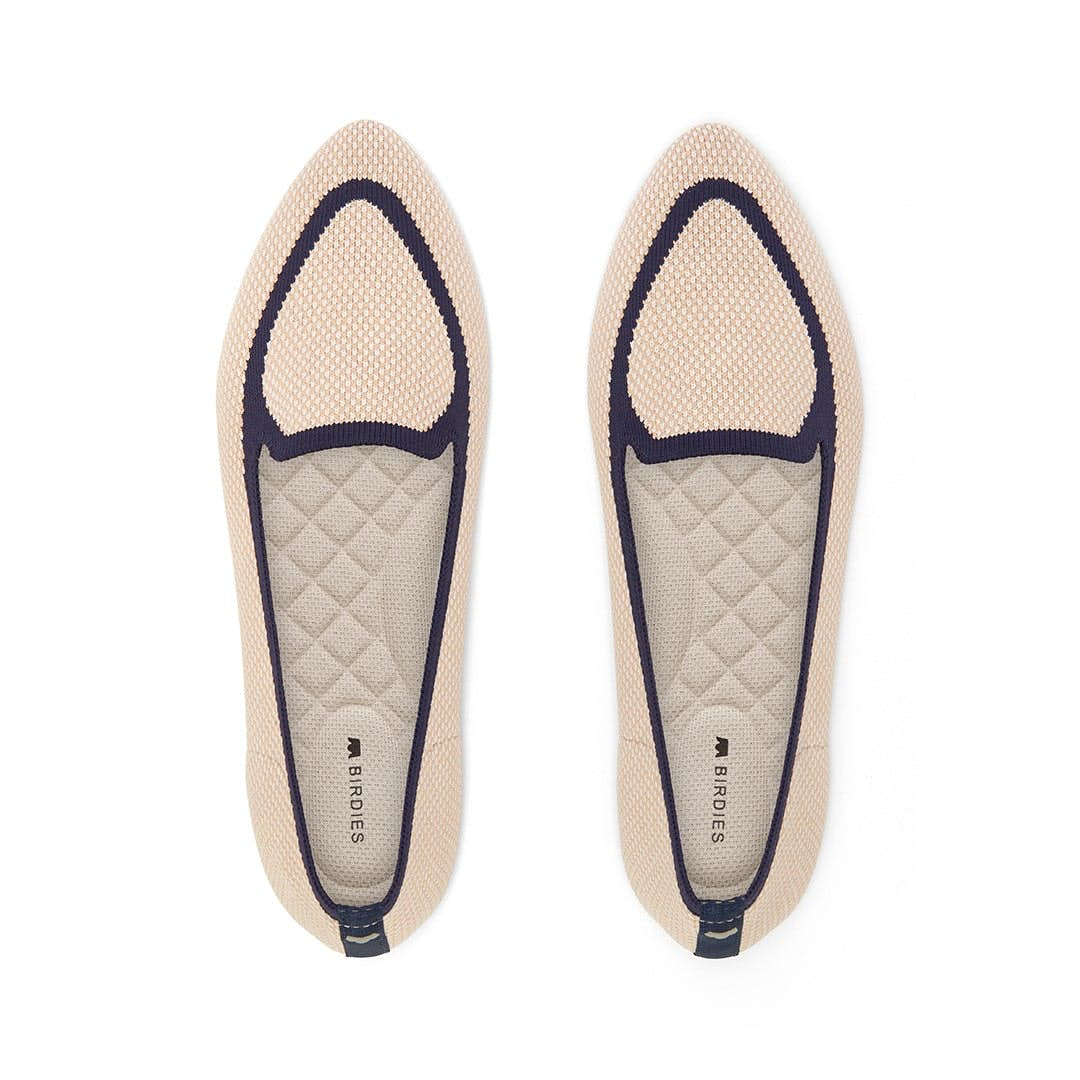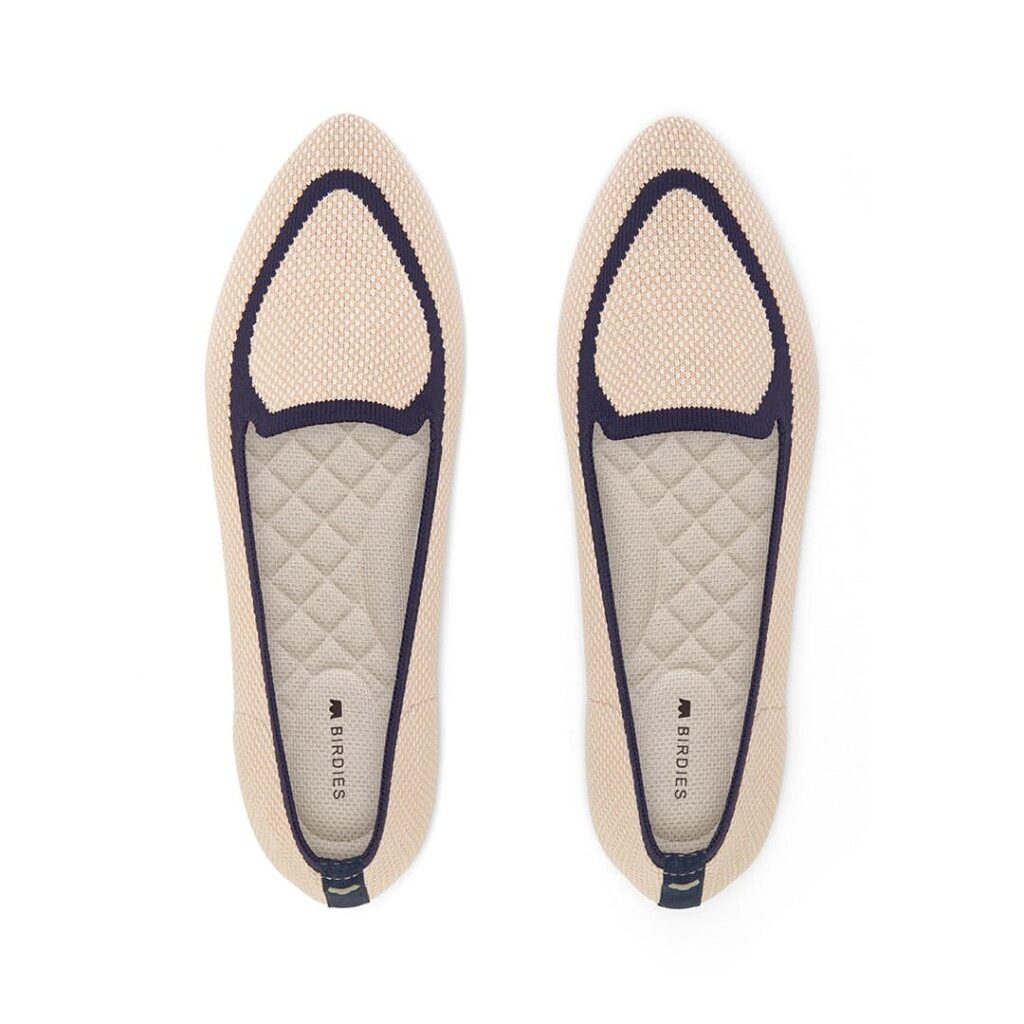 Seeing them on actual feet is what finally sold me! So cute!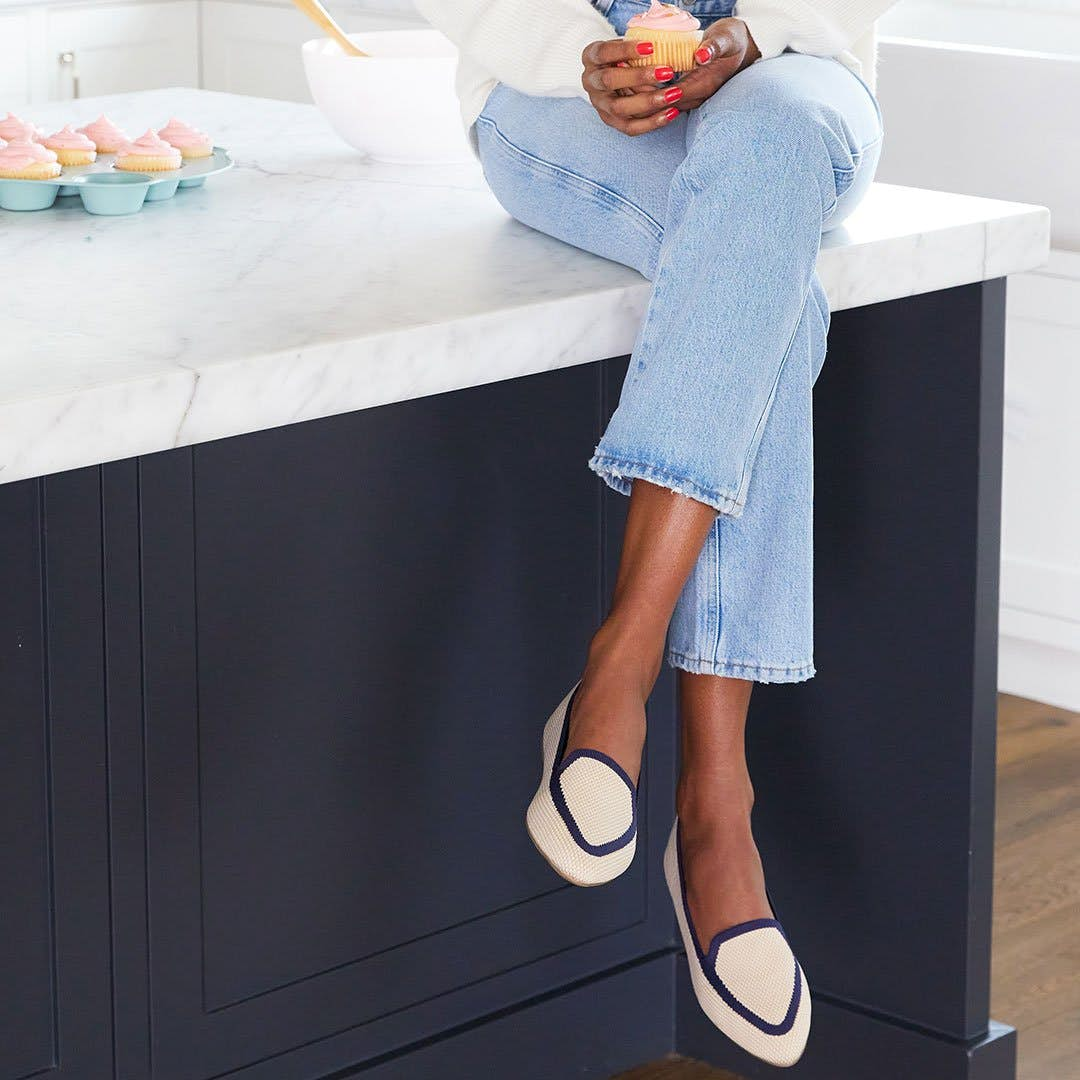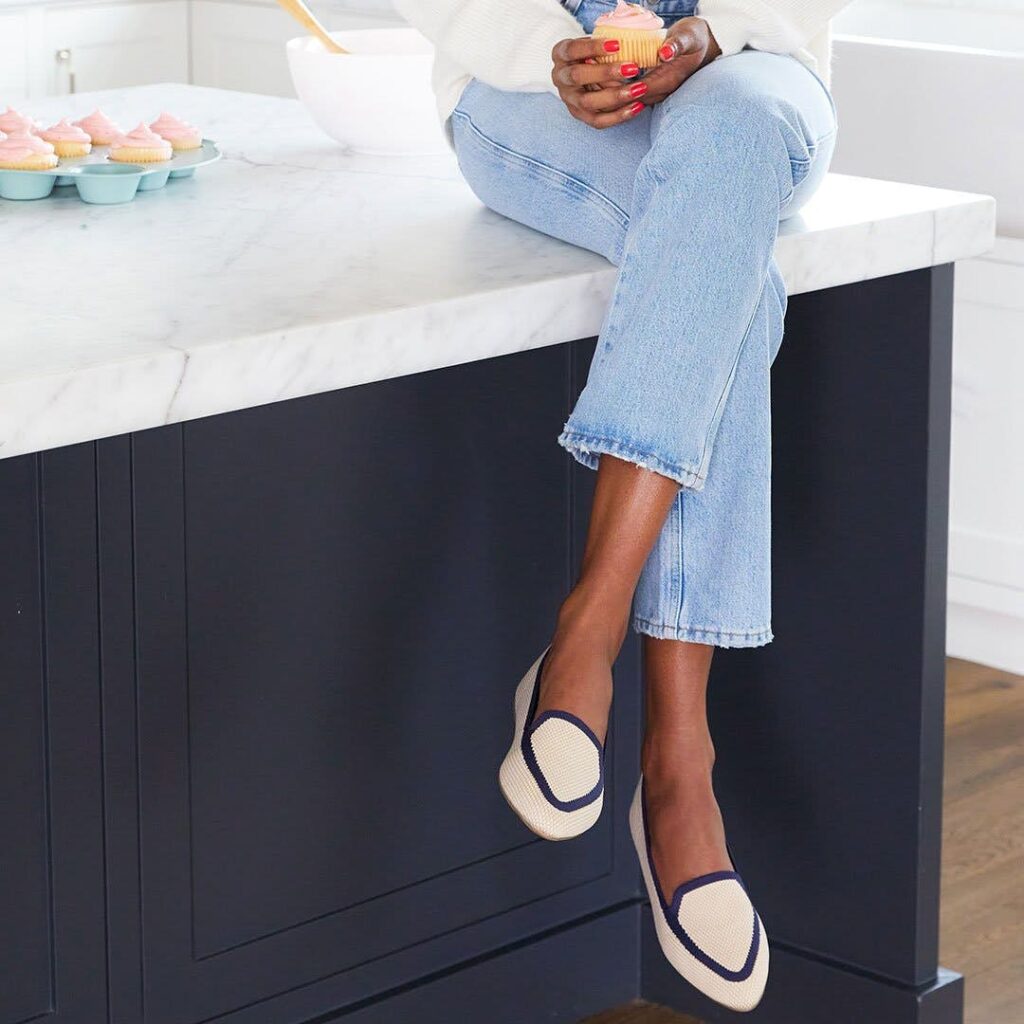 4 – You guys all know how much we love our courtyard patio set. Well, Walmart and the Better Homes & Gardens continues to slay it with this new patio set that reminds me so much of these chairs and this sofa (but you get a full set for half the price of one chair)! They also offer just the conversation set, and the reviews are all great so far (with one person leaving one star for damage upon arrival – actual reviews are all good)! And if you're looking for something a little more modern, I really like this set that offers both cream or black & white stripe cushions! I think the quality of this brand continues to be strong. We've had this set out by the pool for four or five years now!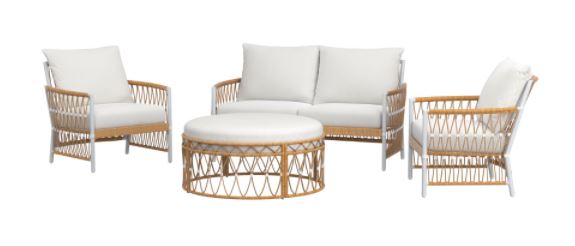 5 – Crate & Barrel just launched a new modern coastal collection and there are some really beautiful pieces! They have everything from furniture to serving pieces to home decor and more. I love the wood tone and raffia they're using in many of the items! I strongly considered this bed for one of the rooms in the Florida house, since I don't love the idea of upholstered headboards in rentals (or hotel rooms)! I decided to go another direction (I'll share it soon!), once I realized we'd missed the shipping window for our next trip. But, there are many pretty pieces in the collection, worth checking out here.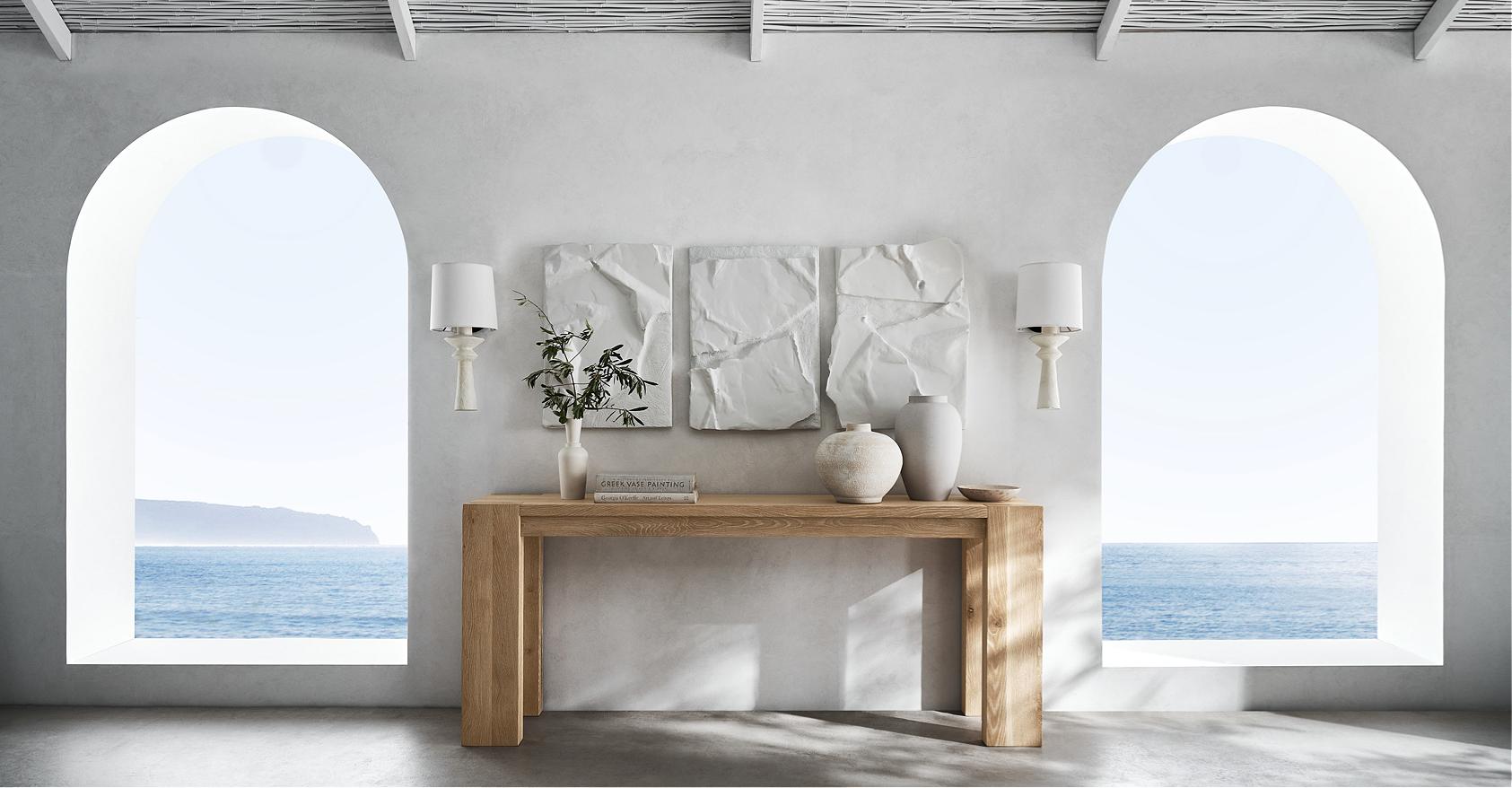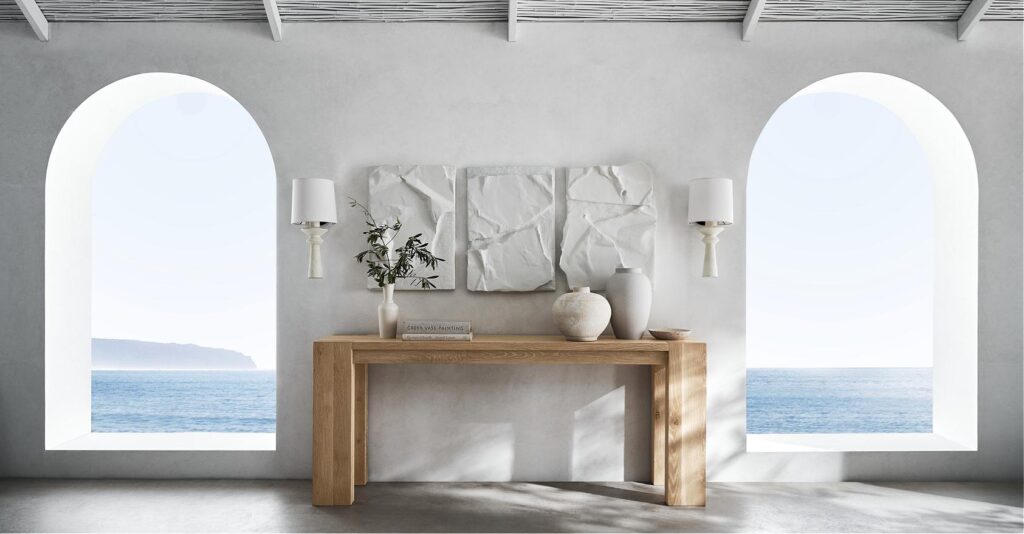 If you would like to follow along on more of my home decor, DIY, lifestyle, travel and other posts, I'd love to have you follow me on any of the below channels: