Welcome to this week's Wednesday Watch List, where I share the random things that captured my attention and stole my heart over the past week!
This post contains affiliate links for your shopping convenience. You can read my full disclosure policy here.
1 – Given that we're currently in the dead of winter, I'm finding lots of joy in looking at beautiful outdoor scenes. This outdoor dining area (in this home tour) is absolutely stunning, and gives all the Provence vibes. I would love to be able to plant small columnar trees like this in our courtyard if we ever redo it some day. I just wish olive trees would grow in Omaha!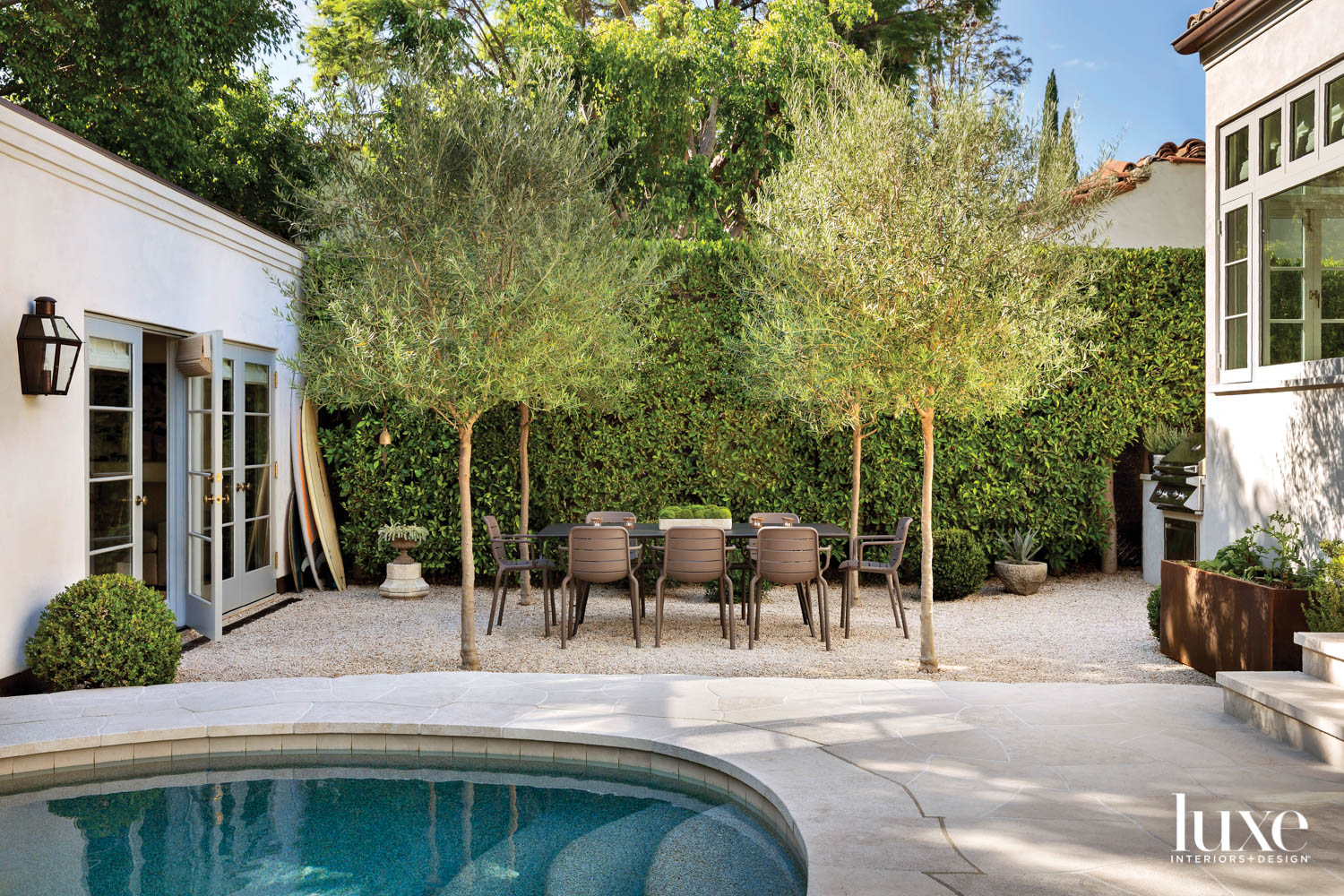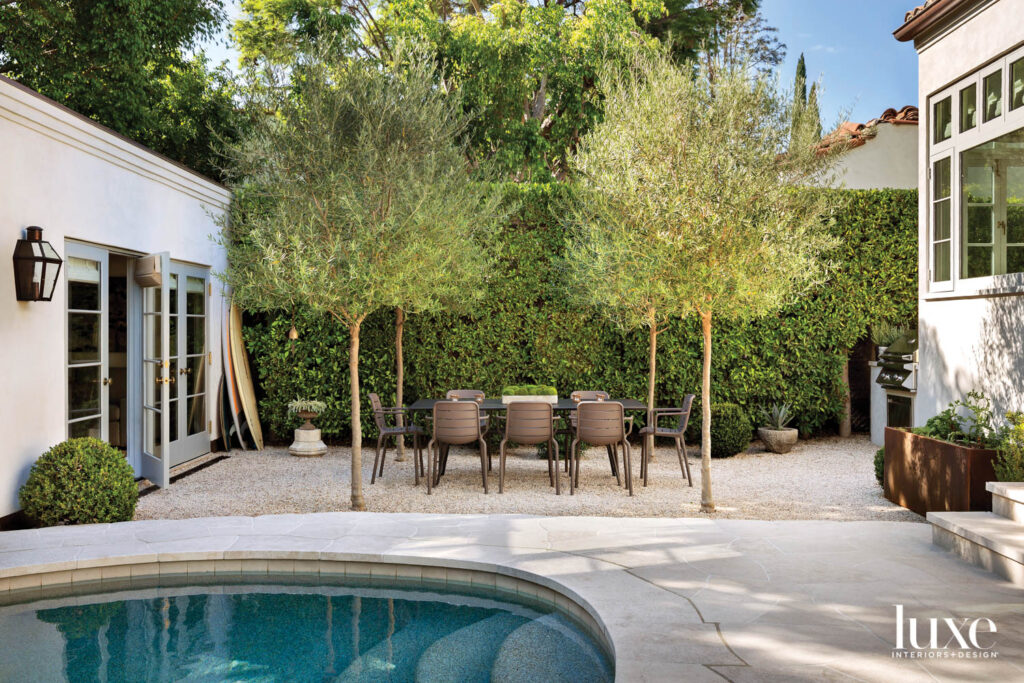 2 – I'm working on a post dedicated exclusively to resort wear, but in the meantime, here's one of the graphics I made from a variety of retailers. Bring on the sunshine! All sources are listed below the graphic.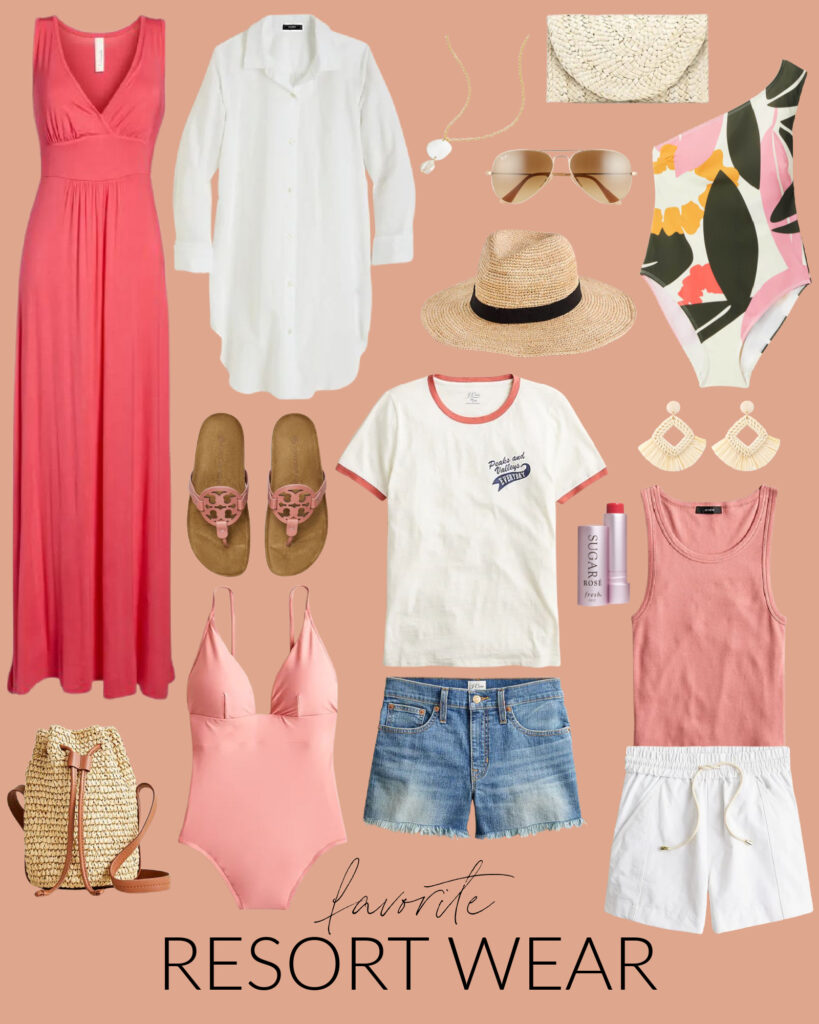 SOURCES: V-Neck Jersey Maxi Dress | Button-Up Beach Cover-Up | Freshwater Pearl Disc Pendant Necklace | Woven Clutch | Aviator Sunglasses | Packable Straw Hat | One Shoulder Bathing Suit | Tory Burch Miller Cloud Sandals | Small Woven Bucket Bag | Deep V One-Piece Swimsuit | Vintage Cotton T-Shirt | Mid-Rise Denim Shorts | Ribbed Cutaway Tank | Paddle Shorts
3 – This past week, I received the latest Serena & Lily catalog in the mail, and I had to laugh, because it's like they had access to my secret pin board with inspiration for the Florida house! I think I finally have Kurtis on board to try wallpaper on one wall in one room. And although it's much more bold than my normal style, I keep going back to the below image featuring this wallpaper! I feel like that house will let me be a little more bold, because most people won't have to look at it for more than a week 😉 I think on vacation, it would be a fun change up! I ordered some swatches yesterday, so we'll see how brave I actually get. I'm hoping to share some of my inspiration and design boards in the coming weeks once I get them a little more finalized! But I'm definitely thinking a neutral foundation with pops of bright colors in various rooms.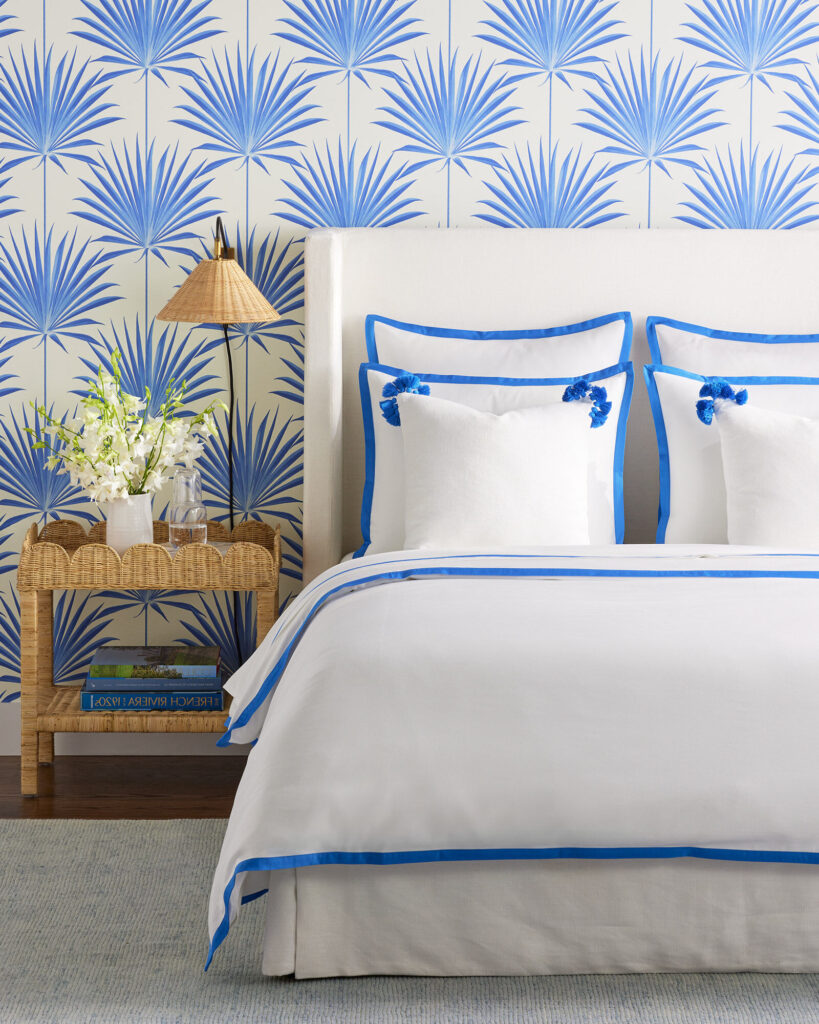 4 – Ballard Designs is offering a rare "20% off one item" sale that ends tonight. There is no code required, and the price will update for you at checkout. The sale includes this mirror that I've had for years, and is now in the pool house bathroom! It's definitely a favorite and has such a cool faux coral vibe to it. It also comes in black and a floor length version. I'd actually love the long one to use in my closet or bedroom as a full-length mirror! If you scroll down to the customer photos, there's a really great collection of different styles and uses!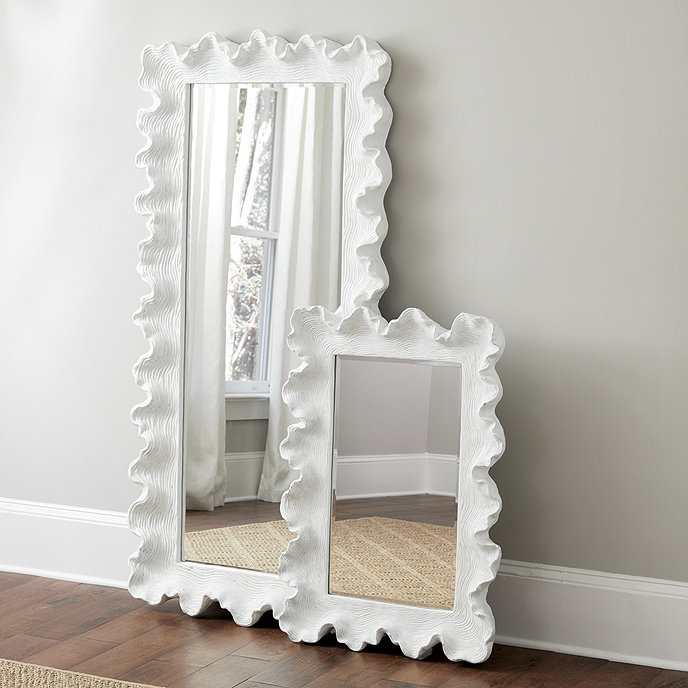 Here it is in our pool house. It's a pretty true cool white, as you can see here against our BM Simply White Walls. But I like the contrast so that you can actually see the pretty shape! And it's hard to see in the photo, but it does have some light distressing on it in a gray tone.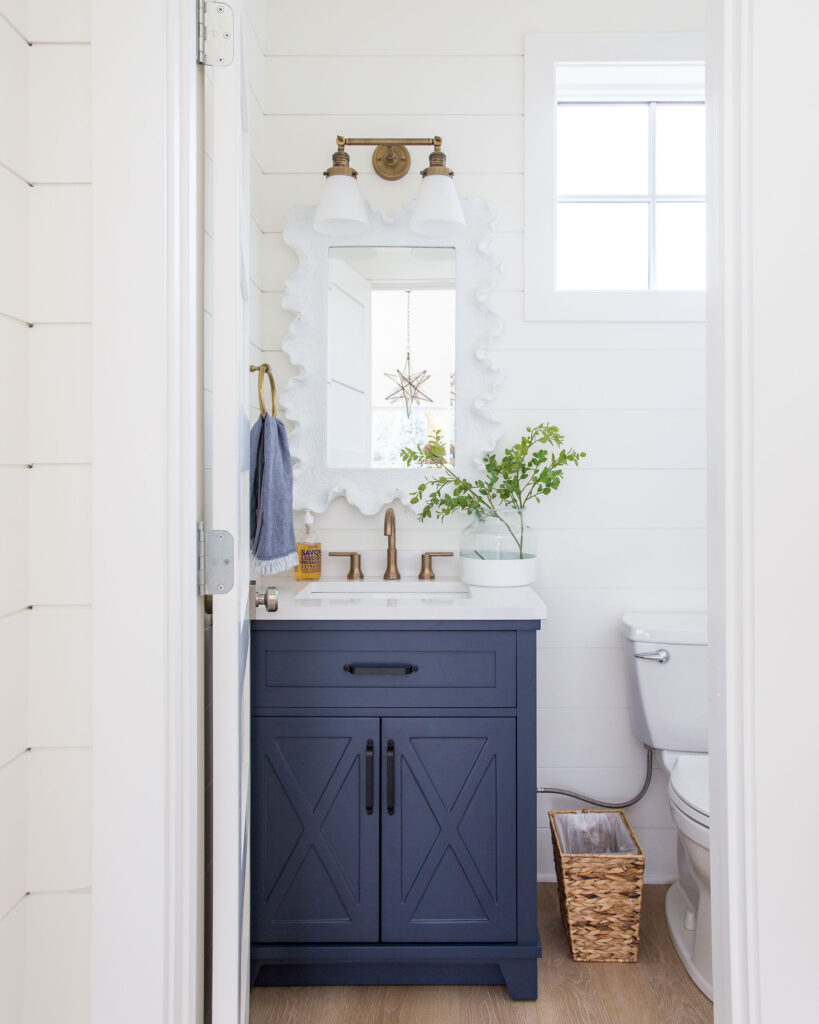 POOL HOUSE BATHROOM SOURCES: Vanity | Light Fixture | Mirror | Towel Bar | Toilet Paper Holder | Hand Towel | Hand Soap | Faucet | Vase | Faux Greenery | Seagrass Trash Can | Door Hardware | LVP Floors
5 – How cute are these rattan caning and acrylic coasters?! Cane always makes me a bit nervous from a durability standpoint, so I love that these are in acrylic to protect the cane and your solid surfaces from drinks and moisture! You can also get them personalized with an initial, but I think they're every bit as cute plain! They also have two styles of coordinating trays!