Welcome to this week's Wednesday Watch List, where I share the random things that captured my attention and stole my heart over the past week!
This post contains affiliate links for your shopping convenience. Click here to read my full disclosure policy.
Before we jump into this week's picks, I wanted to remind you about the giveaway I'm doing on my Instagram for a Serena & Lily coastal piece of Caroline Pacula art valued at $1,500! It's easy to enter and I would love for one of my readers to win! All of the details on how to enter are in this post.
1 – If you're on the hunt for some new faux greenery for spring, I'm really liking these stems. For the price, they're great quality! The way they were shipped left a little to be desired, but the stems are all wired so they bend easily back to whatever shape you'd like. They are a really nice size, and even in this large vase, I only used five stems (and actually had to bend the ends quite a bit to get them to fit because they are so long). They're about 1/4 the price per stem of my favorite faux greenery from Pottery Barn. The green is darker on these and the leaves are larger, but I really like them and feel like the branches are pretty lifelike! You can also see the rug I shared last week! Mine is the gray, which is actually a pretty warm neutral tone. I love the diamond pattern! I just need to get a rug pad for it, because it slides around too much with the cats always on it!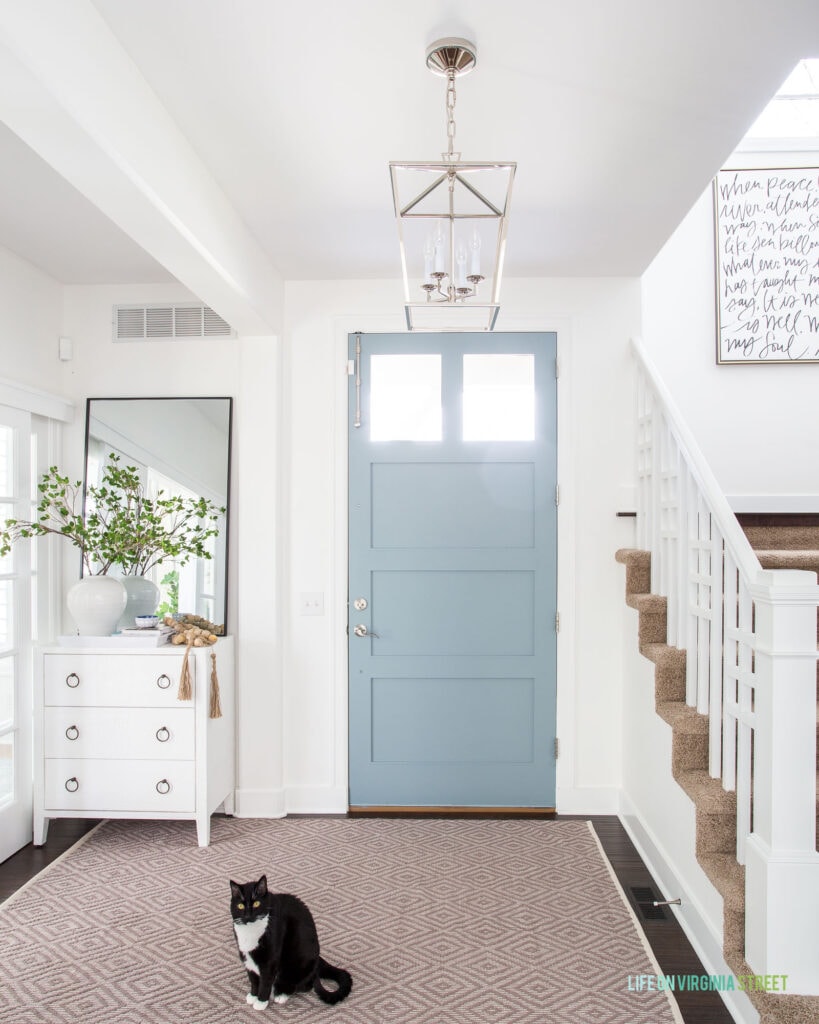 ENTRYWAY SOURCES: Faux Greenery | Diamond Rug | Urn Vase | Tall Mirror | White Raffia Cabinet (also here) | Wood Bead Garland | Lantern Pendant Light | Door Surface Bolt Lock
Here's a quick iPhone pic of the leaves up close. It's a bit chaotic with the mirror reflection but I wanted you to be able to see the leaves a little better.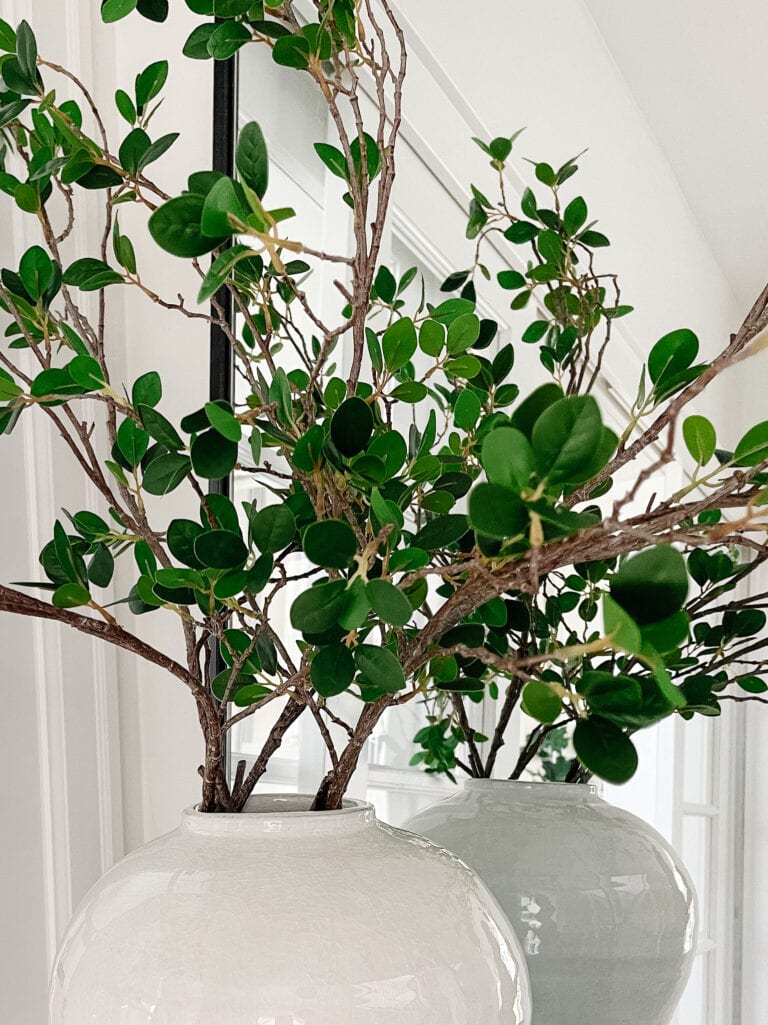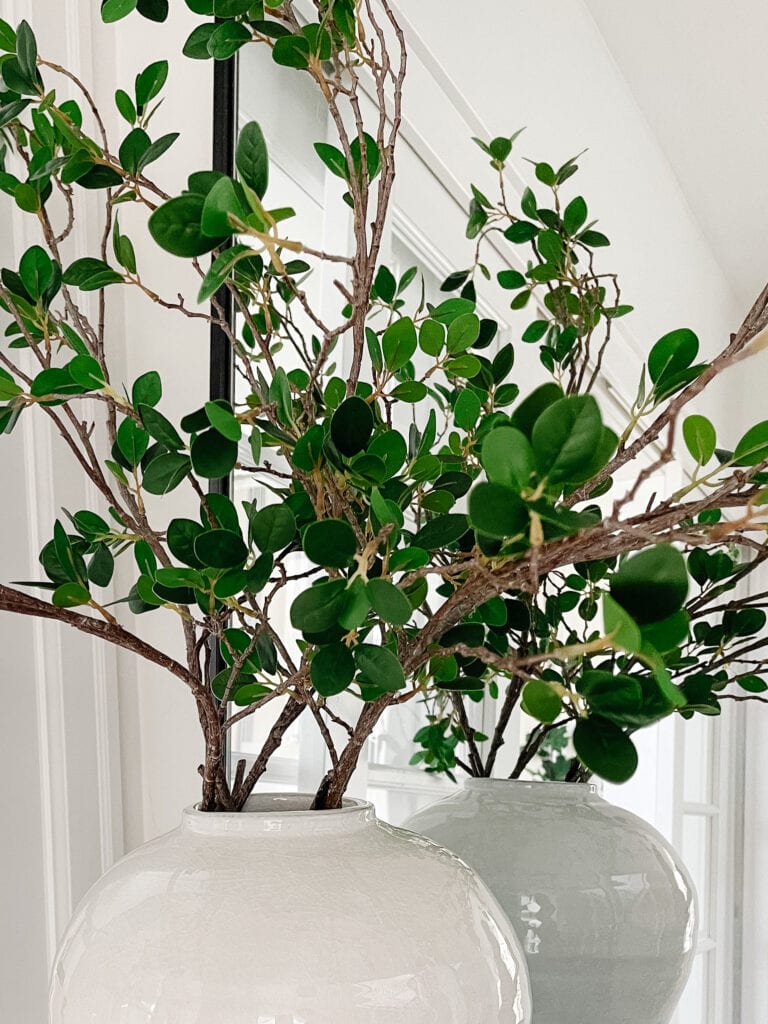 2 – J. Crew Factory has so many cute new arrivals! I wore this ruffle collar sweater last week and it's definitely a new favorite – and they just launched more color combos! It's fairly fitted but fits true to size and the weight is nice in that it's fairly forgiving – but also light enough to wear as the temps rise. I think I'm also going to need to try this cute eyelet top for spring and summer, as well!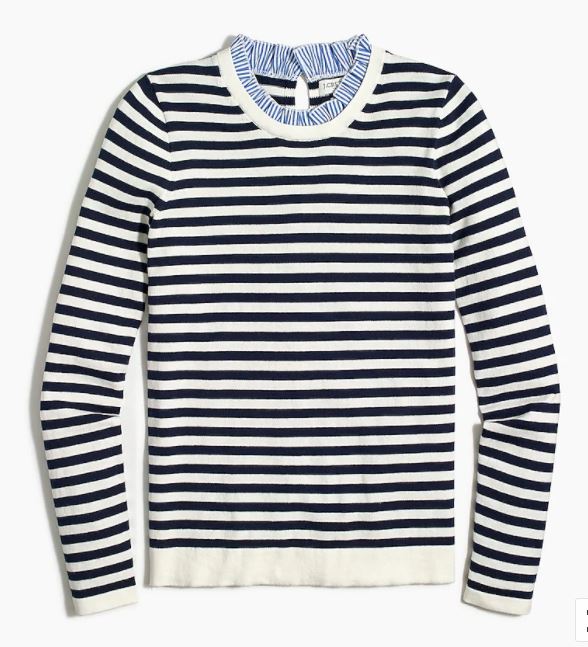 Here are some other cute new arrivals. Click any of the images below for details on each of the items shown. And if you're a cardholder, just a reminder that today is the last day to get an additional 20% off your order with code CARDPERKS!

3 – Lots of fun new home decor finds from this brand at Walmart. It veers a little more modern, as the name implies, but the prices are great and I love the style of several! This jute pouf reminds me a lot of our CB2 poufs for about half the price! This pillow and these baskets are also cute and look more expensive than their price tag!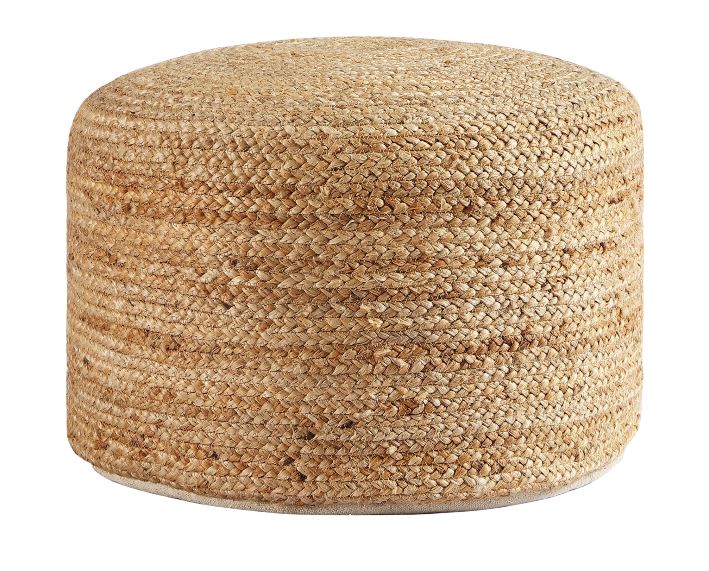 4 – A month or so ago, I shared a pool house I can't stop thinking about in this Wednesday Watch List. I couldn't get that scalloped tray out of my mind either. After my relentless stalking, I found the source and it was nearly $300. As much as I love it, I couldn't justify that for something I serve outdoor food on 😉 So I was thrilled to find these scalloped lacquer trays! They come in two sizes and five colors and are perfect for indoor and outdoor entertaining. You can also add monogramming, but I think I prefer them plain for us!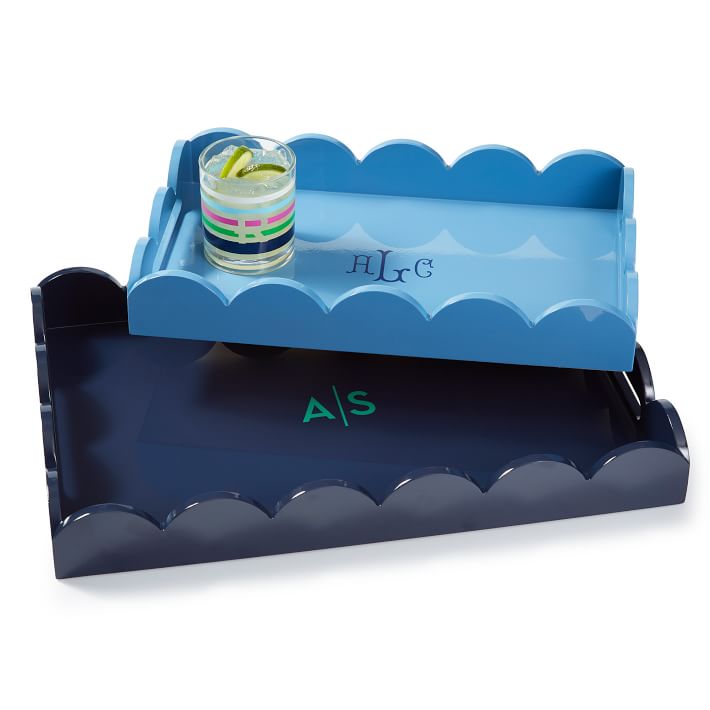 If you prefer a natural texture, I saw Serena & Lily just launched this adorable tray that mimics this side table they launched a few months back! So cute. And side note: they currently have all their outdoor collection on sale, including several of their rugs! Rugs like this one and this one we actually use indoors!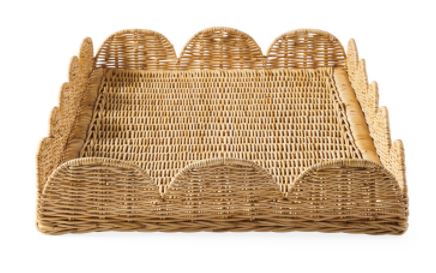 5 – I bought this Amber & Coconut candle at a cute little boutique last February when I was in North Caroline before the world shut down. It has quickly become one of my favorite candles ever and I love that they are hand-poured in Nashville. I've literally had it on my list of "to do" items for Wednesday Watch List but I could never find it available online for purchase. Until now – and just in time for warmer weather! The candle maker actually has them available directly on their site too, if you prefer! The scent is heavenly and whenever I burn it, I get comments on it. I also love the vessel that is really thick glass, and similar to margarita glasses. You could probably even use them as cocktail glasses once the candle is finished. I'm excited to try some of their other scents now (all on the same listing) knowing how much I love the Amber & Coconut scent! Highly recommended.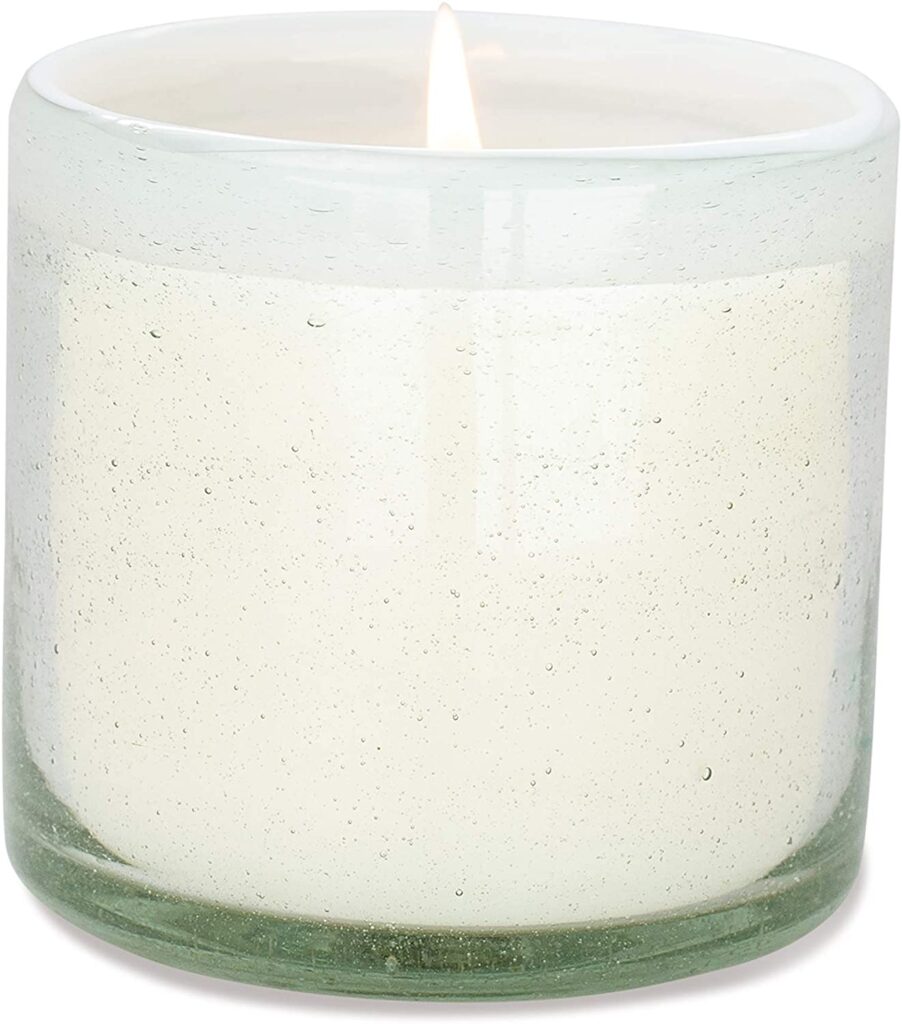 If you would like to follow along on more of my home decor, DIY, lifestyle, travel and other posts, I'd love to have you follow me on any of the following:
Pinterest | Instagram | Facebook | Twitter
disclosure: some affiliate links used