Welcome to this week's Wednesday Watch List, where I share the random things that captured my attention and stole my heart over the past week!
This post contains affiliate links for your shopping convenience. Click here to read my full disclosure policy.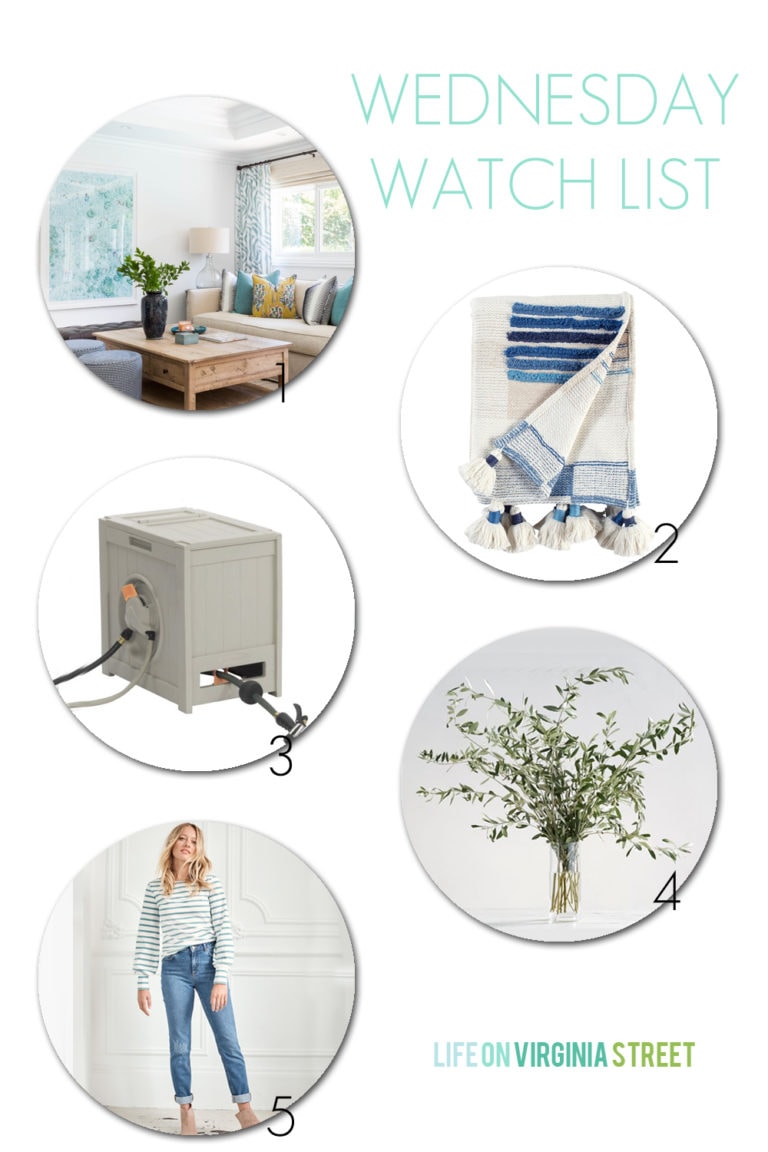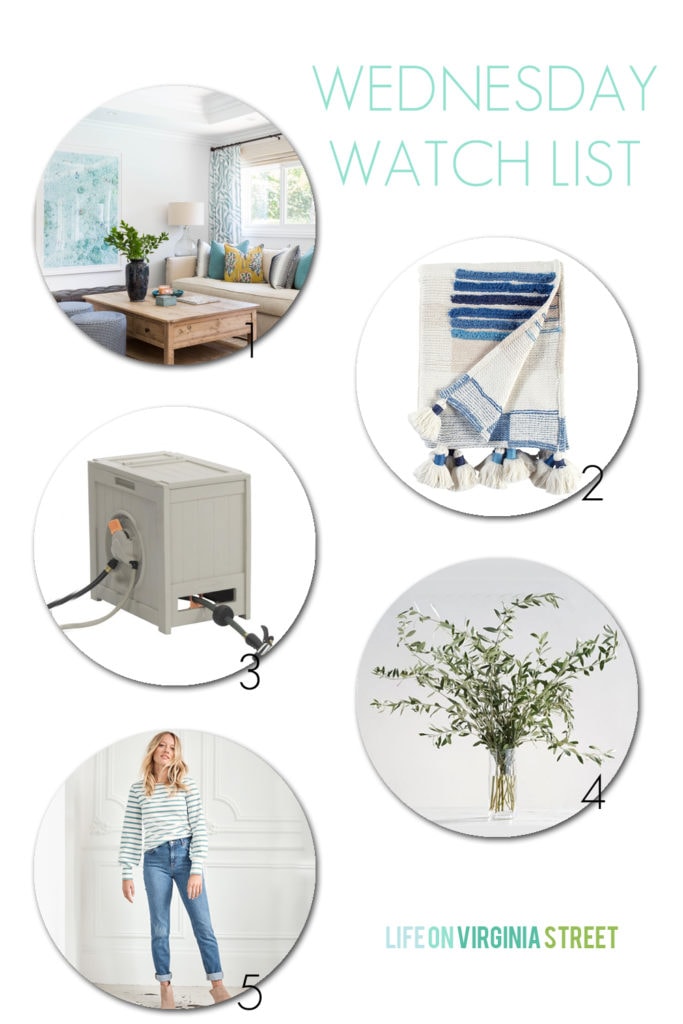 1 – The team at Blackband Design knocked it out of the park again with this Project Dover Reveal (photography by Amy Bartlam). The artwork throughout is perfection, and I love the injection of yellow they added to otherwise blue, white, and neutral spaces! The fabrics they mixed throughout the home all pair so beautifully!
2 – I'm loving this textured throw with tassels! It's a great transition piece into fall because it's full of summery blues, with added warmth for the cooler months ahead!
3 – Guys, this auto-winding hose reel may seem super random to share, but it has changed my life this past month! Kurtis actually found it and I was super skeptical. Like, really, it's going to wind itself and not get stuck?? It's definitely on the pricey side, but after having several standard ones break recently, I would probably now pay double for this one after using it. I suddenly don't hate watering planters any more! It uses water pressure to wind itself back up when you're done, and it never gets stuck/tangled/etc. I'm a total convert! You can find a lighter color option here (wishing they had this one when we bought ours!).
4 – Pottery Barn just added a slew of live plants and bunches to their site. I'm constantly checking their botanical section (real and faux) because they sell out so quickly. I couldn't believe the selection this time around. I'm tempted to buy some of the live olive bunches and then just dry them on my own! Any one ever have success with this?
5 – I'm loving the fun gathered bell sleeves on this otherwise classic breton top! It comes in three color combo and is a great way to look a little more polished in a tee!
If you would like to follow along on more of my home decor, DIY, lifestyle, travel and other posts, I'd love to have you follow me on any of the following:
Pinterest / Instagram / Facebook / Twitter / Google+
disclosure: some affiliate links used