Welcome to this week's Wednesday Watch List where I share all the things that have been on my mind. Enjoy this week's round-up!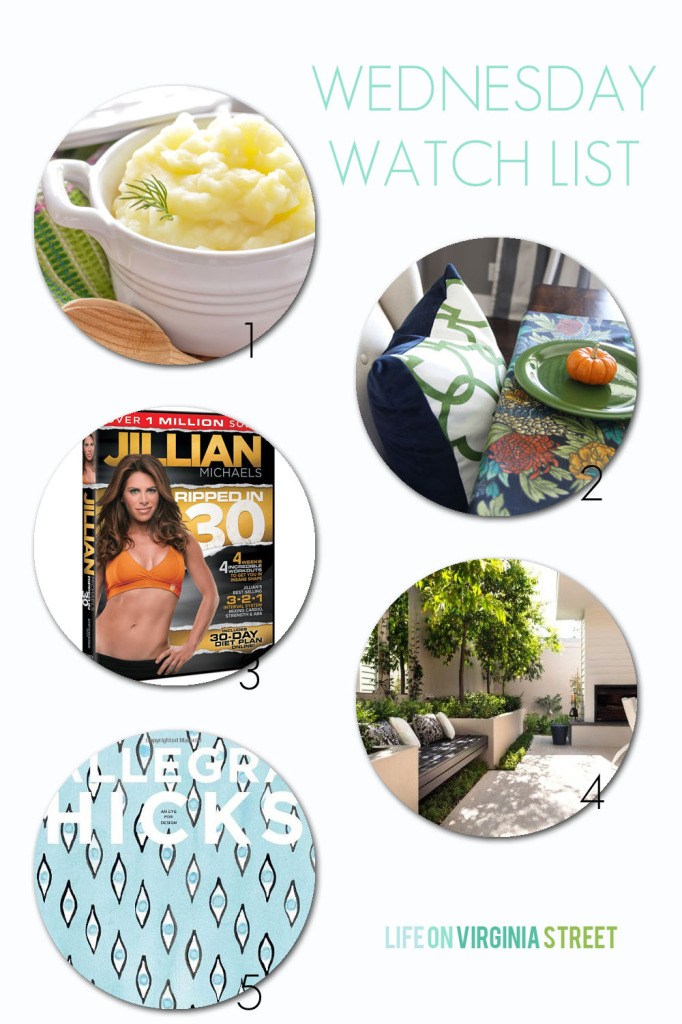 This post contains affiliate links for your shopping convenience.
1 – It's about this time every year, that I start getting a lot of traffic to my post on the world's best crockpot mashed potatoes. Amazing doesn't even come close to describing them, and everyone that tries them asks for the recipe. Not only do they taste incredible, they are easy to make and can even be done several days in advance when stored in the refrigerator! Makes Thanksgiving meal so much easier. Definitely something to try with the upcoming holidays – I promise you won't regret it!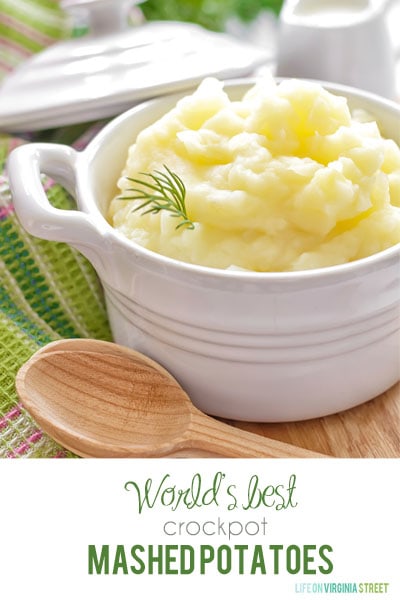 2 – So, remember clear back to last Friday when I revealed our October Year of Change projects? Well, Tonic Living, who graciously provided all the fabric for the challenge, was having trouble with their web provider and their website was down most of the weekend. So, if you tried to stop by and check out their gorgeous selection of fabrics, their site is now back up and I'd love for you to visit them if you get the chance!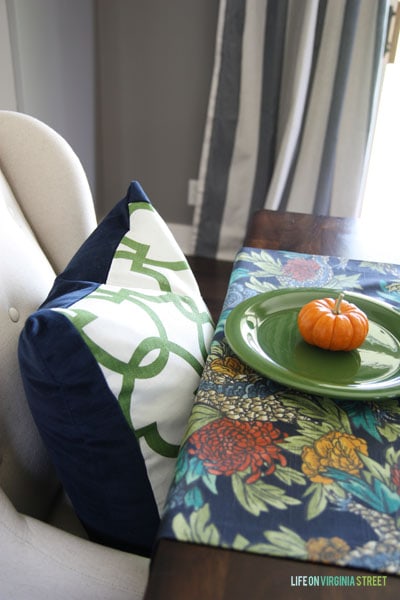 3 – I will be on two separate beach trips in the next two months. Which was a major reality check. I need to get my shiz together and shed some serious lbs. I've raved about 30 Day Shred in the past, but this time I'm taking a new approach to change it up – Ripped in 30. I've had legit success with Jillian DVD's in the past so I 'm going to stick with what works. Plus, I love that her workouts are only 30 minutes. I'm telling ya' – if you stick with it, it definitely works! So, this week, my husband and I have fully committed to sticking through it. And we've made it two days so far. Hopefully the thought of a bikini soon will motivate me further!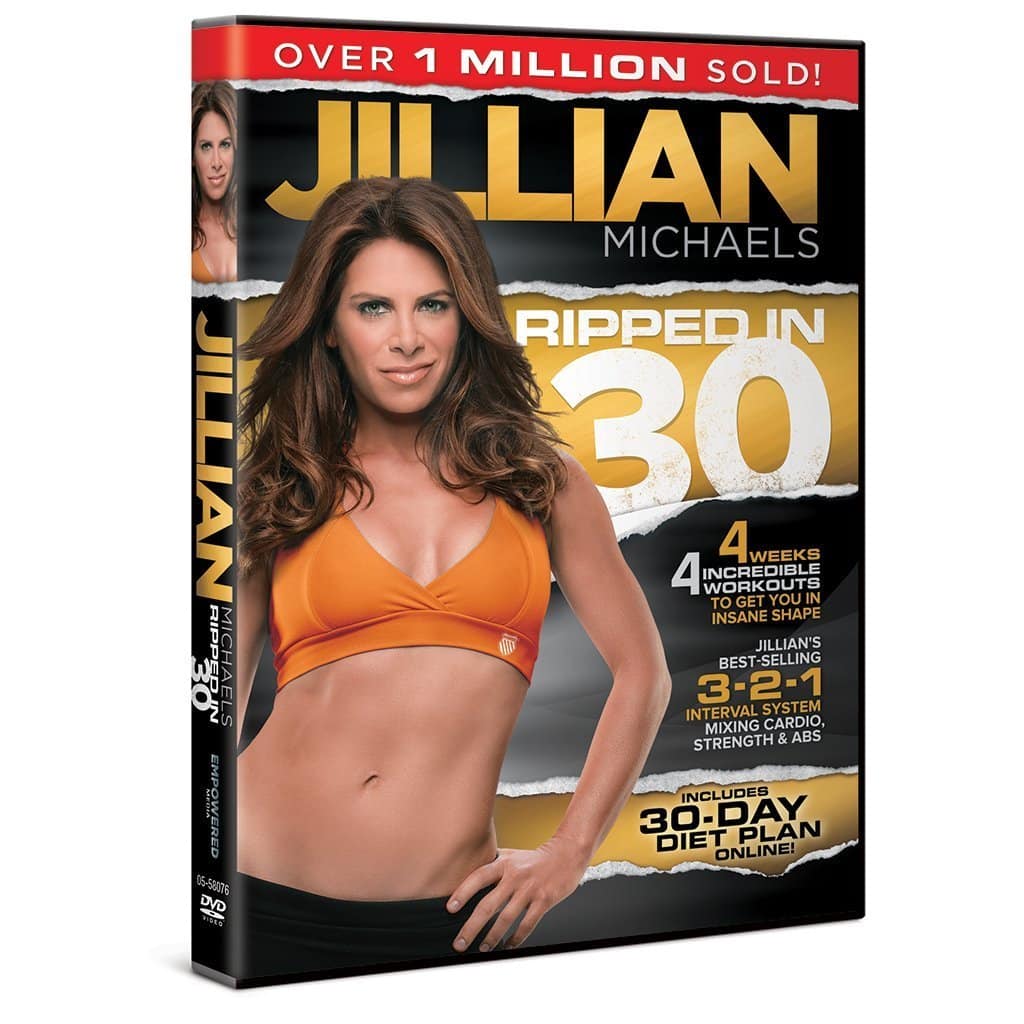 4 – Another gorgeous courtyard design I recently fell in love with on Pinterest. Definitely one I feel we could achieve in the future to add more personality to ours.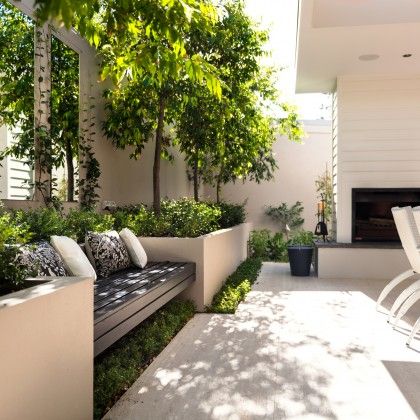 5 – My mom asked for our Christmas lists this week. Seriously. But, this year some ideas came quickly. I've realized recently that I have no good coffee table books {or really any at all for that matter}. So, I'm asking for advice on coffee table books you love. I've already added this, this and this {although it looks like more of a recipe book} to the list. Any more I should consider? These bad boys aren't cheap, so I will definitely be amassing my collection slowly 🙂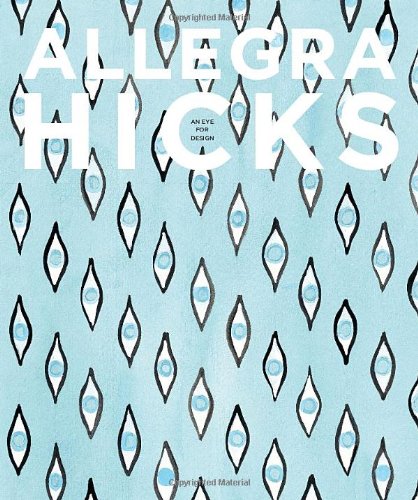 If you would like to follow along on more of my home decor, DIY, lifestyle and other posts, I'd love to have you follow me on any of the following:
Pinterest / Instagram / Facebook / Twitter / Bloglovin' / Google+
disclosure: affiliate links used