Umm…guys? We have water. I repeat. WE HAVE WATER!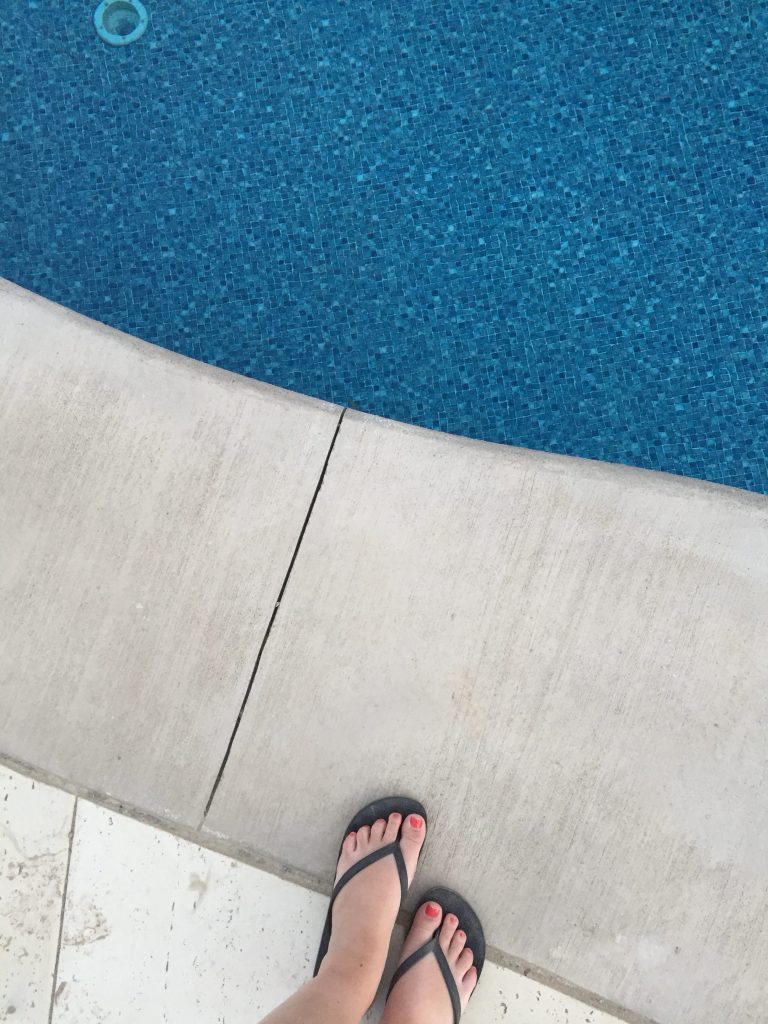 And I definitely need a pedicure 😉
But, before I get too ahead of myself, let's start back where I left off last Friday. If you're new around here or have missed my other progress reports, you can get up to speed here:
A Pool + Backyard Update | Progress: Week 1 | Week 2 | Week 3 | Week 4 | Week 5 | Week 6 | Week 7 | Week 8 |Week 9 | Week 10 | Week 11 | Week 12 | Week 13 | Week 14
Obviously this past week was a monumental one and a lot happened.
Friday night was no bueno. Our fresh brown mulch had all just been delivered and then we had the CRAZIEST storm that dropped an inch of water in 15 minutes. And then it was done. The problem is, it washed mulch down the front of the veneers and they are stained in many places. We've tried to scrub it out with water and Dawn dish soap, but it isn't working. Any suggestions? We're hoping it fades soon, much like mulch tends to do. The joys of tons of exposed mud, mulch, and what was essentially a flash flood.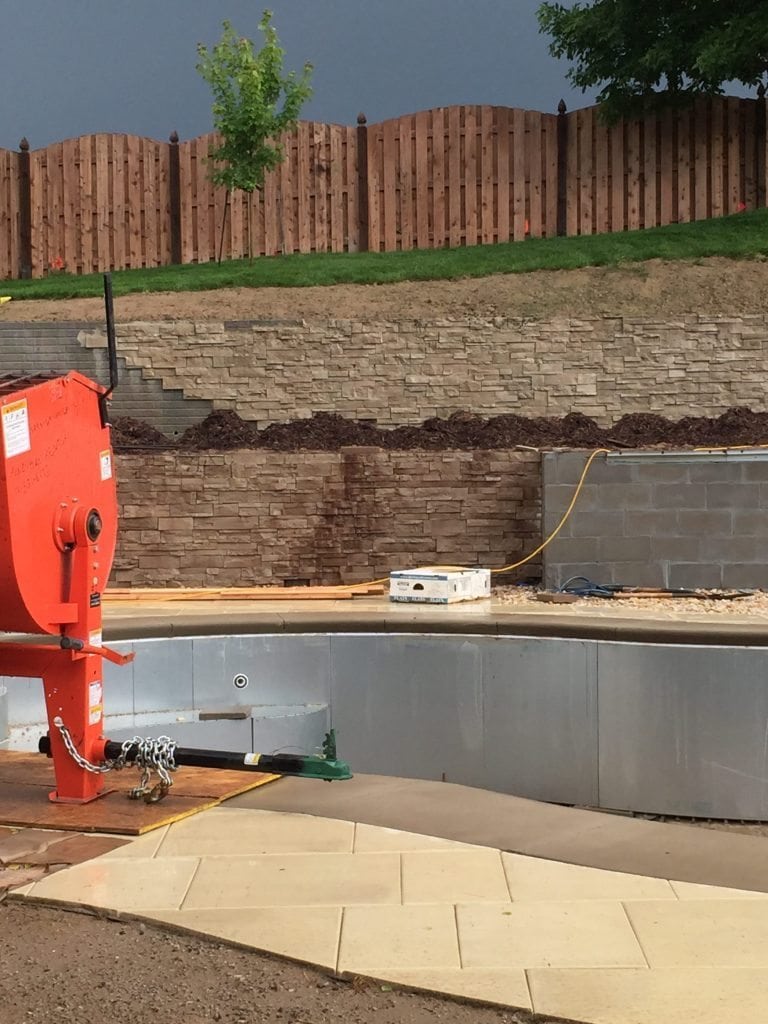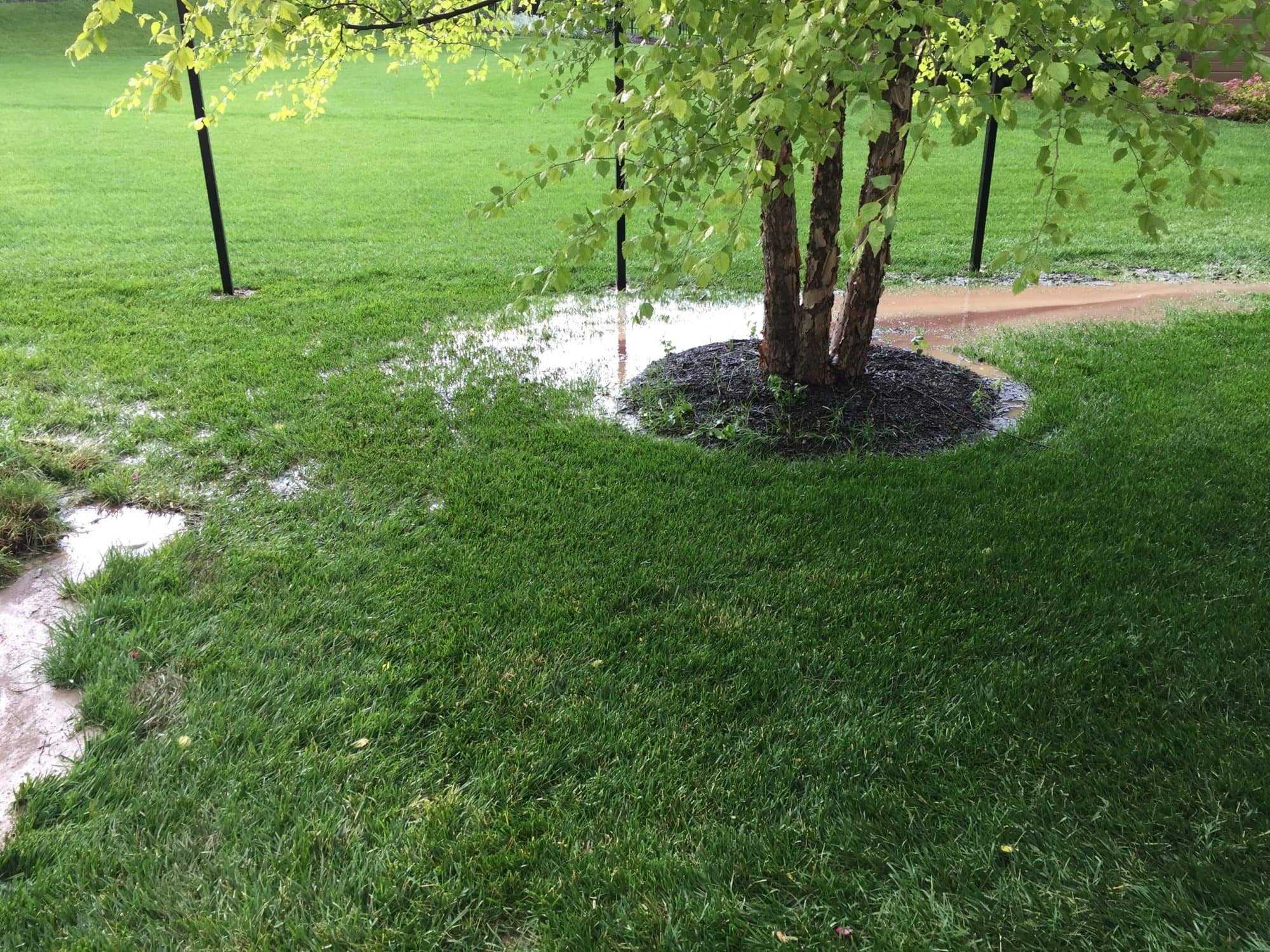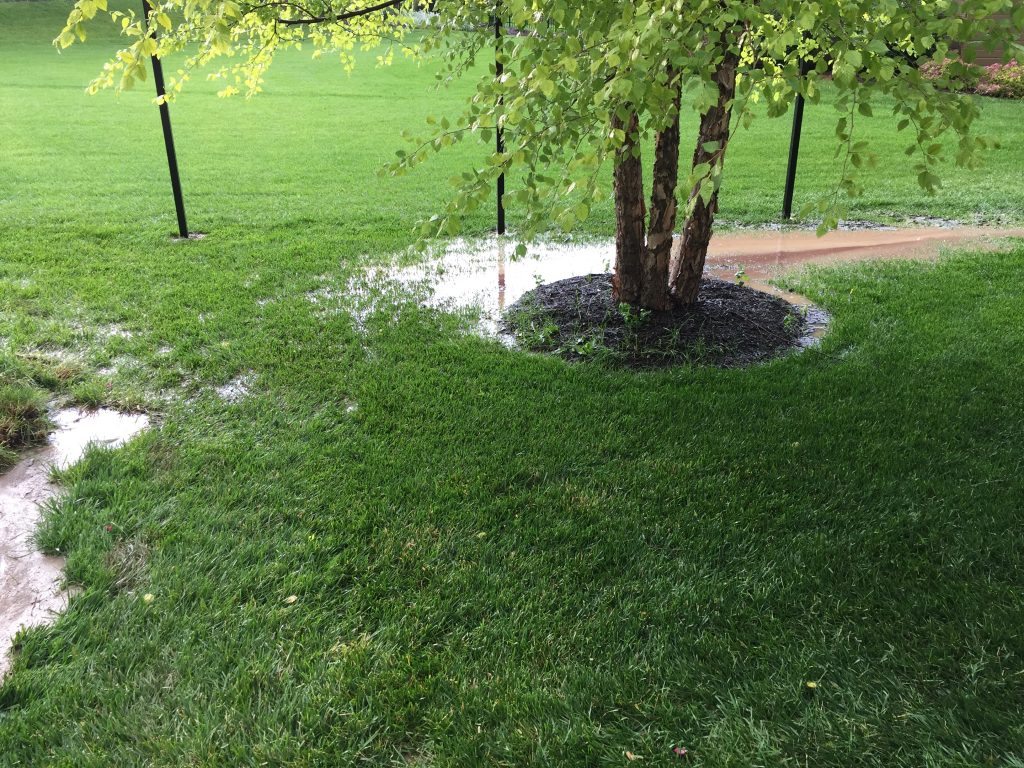 In exciting news, our fence panels got installed Saturday morning (which led to things progressing so quickly). Kurtis had called Friday night and they said it would likely be another week or so. And then they were there less than twelve hours later  without telling us. Weird, but a good surprise! We love how it turned out! We have a gate on each side of the house (self closing and lockable, for code).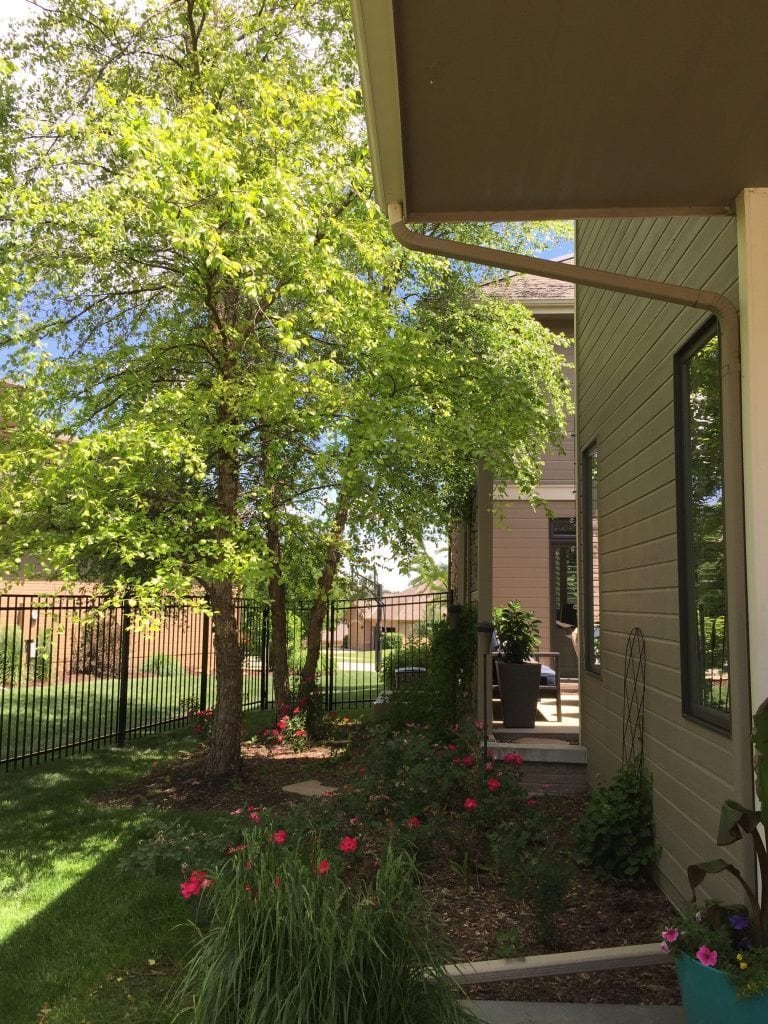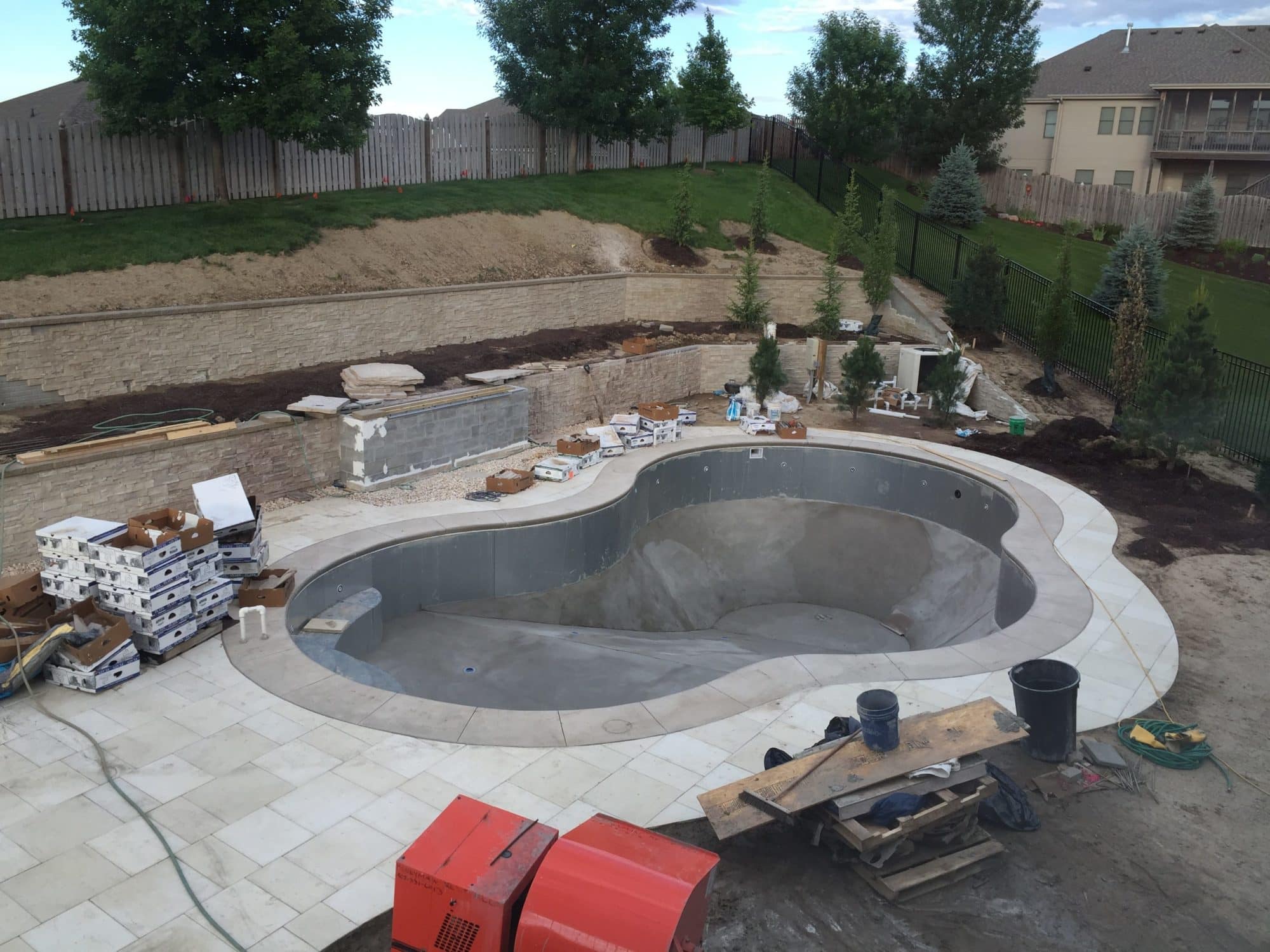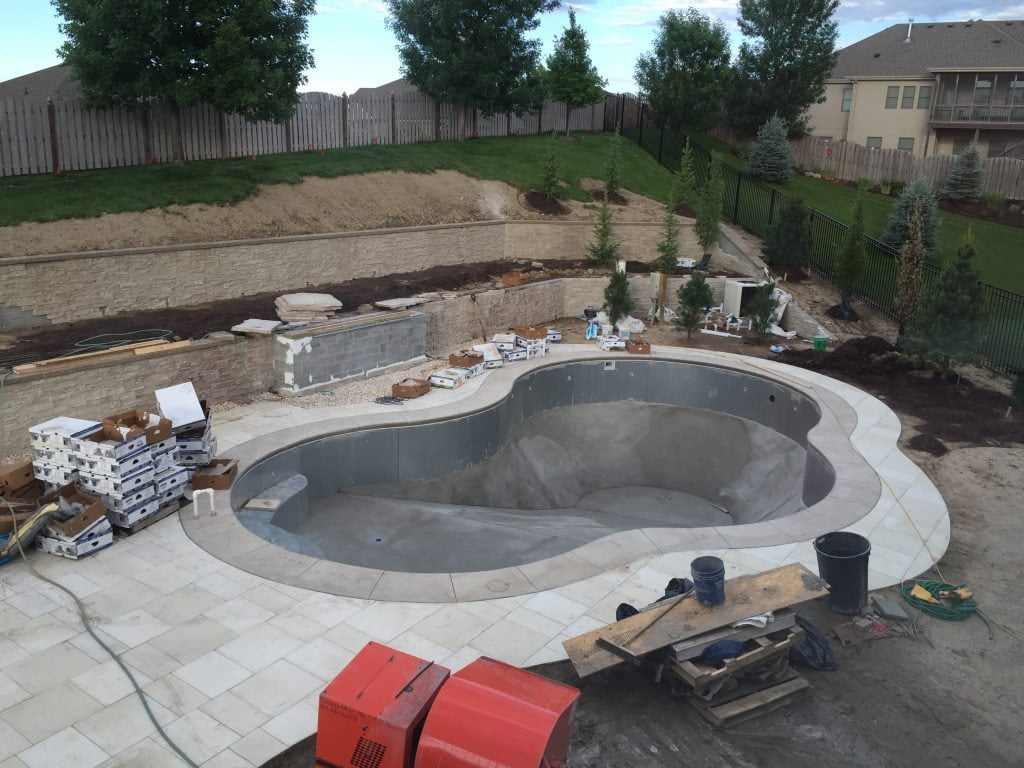 You can see in the above picture, too, that Kurtis and Justin got a lot of the wall cap on the walls up! It definitely finishes everything off and will look so good when the landscaping wraps up.
Saturday after the guys worked on the wall for a few hours, we ran out to The Rock Place to find large slabs of stone to use over the top of our water feature. These are the ones we went with.  You basically roll up, tell the guy the approximate size you need each one to be and he hits them with that hammer to create natural fracture lines. It was pretty slick!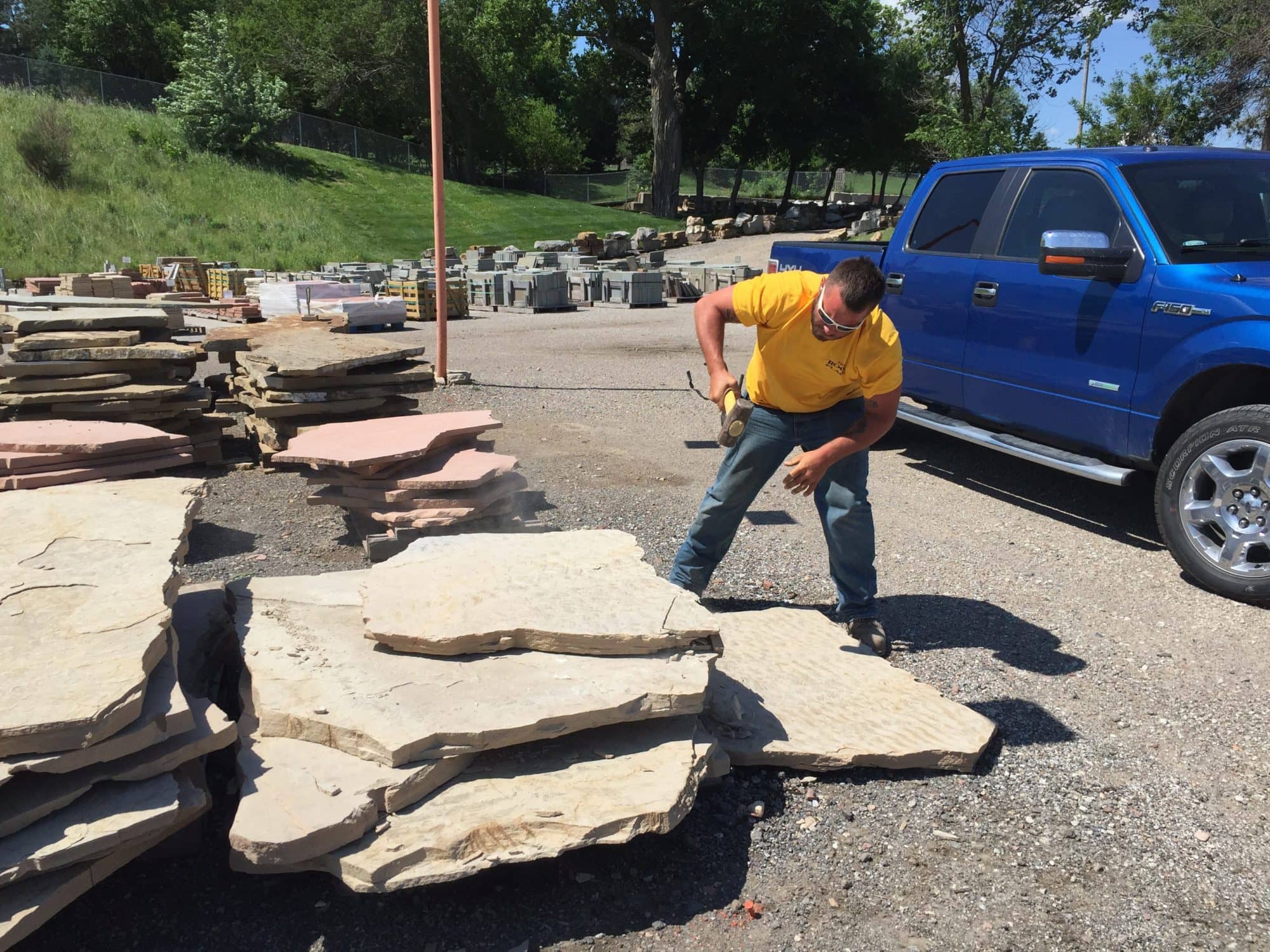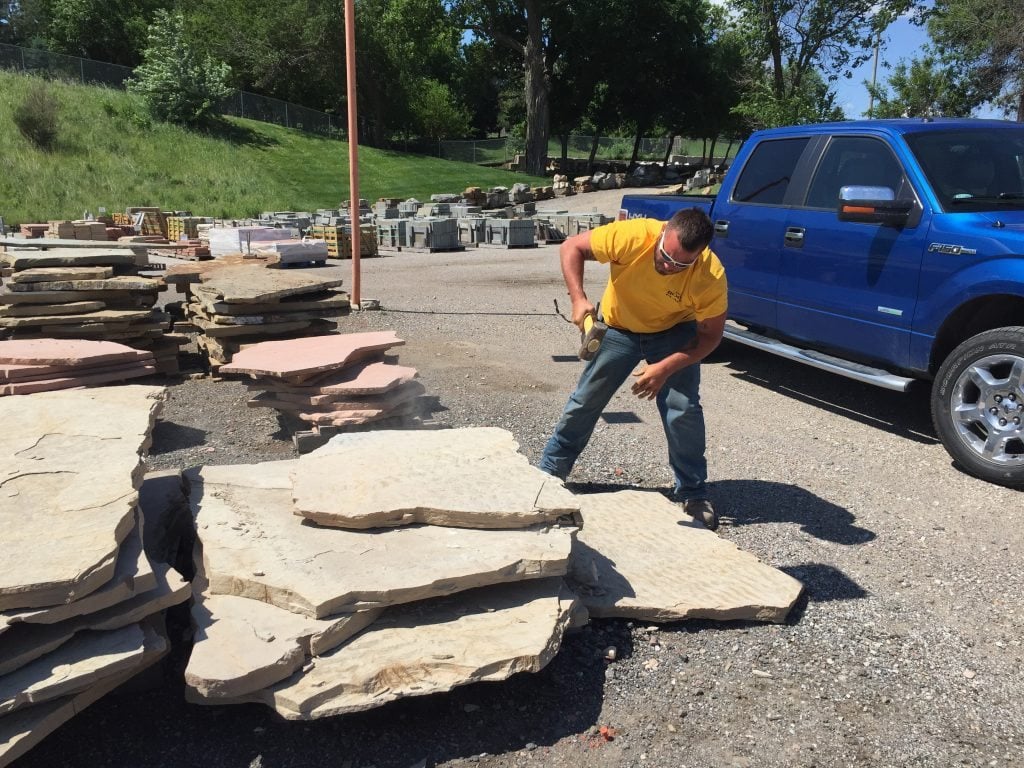 The guys worked more on Saturday and then put in a six hour day on Sunday getting the wall caps glued and cut on the entire upper level, and got all the bracing and support installed for the stone to go on top of the water feature. This is mid-demo and during install. Honestly, I didn't get many photos while they were working because I was inside doing my summer home tour photo shoots.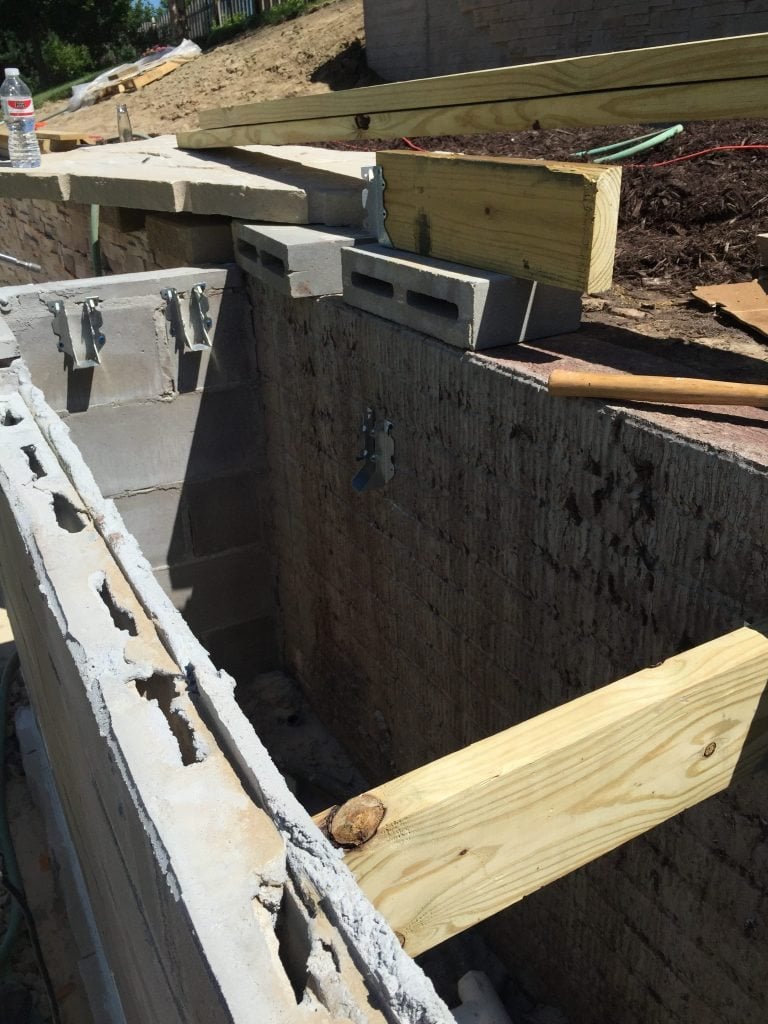 Sunday morning, the pool team was back to add concrete in the base of the pool! One less place we had mud!
This picture is from Tuesday night. You can see how much closer everything looked once the concrete in the pool had cured and the mulch was mostly in place. Kurtis and Justin still have some wall caps on the lower right side to add and the water feature, but most of the stone was done and in place. I couldn't be happier with the veneer we picked or how well it was installed. The bulk of it was completely finished on Tuesday, with only a few smaller pieces to place on Wednesday.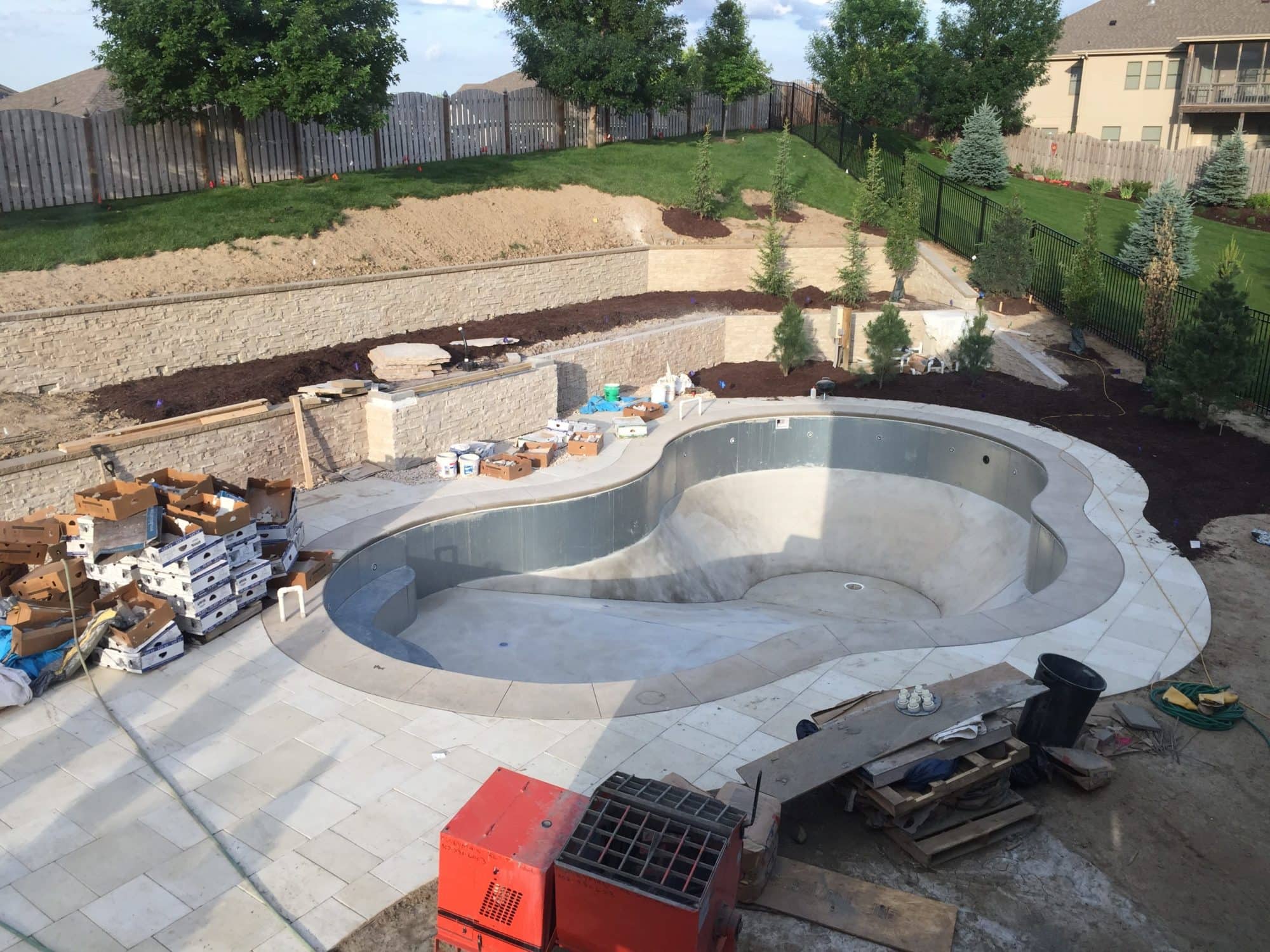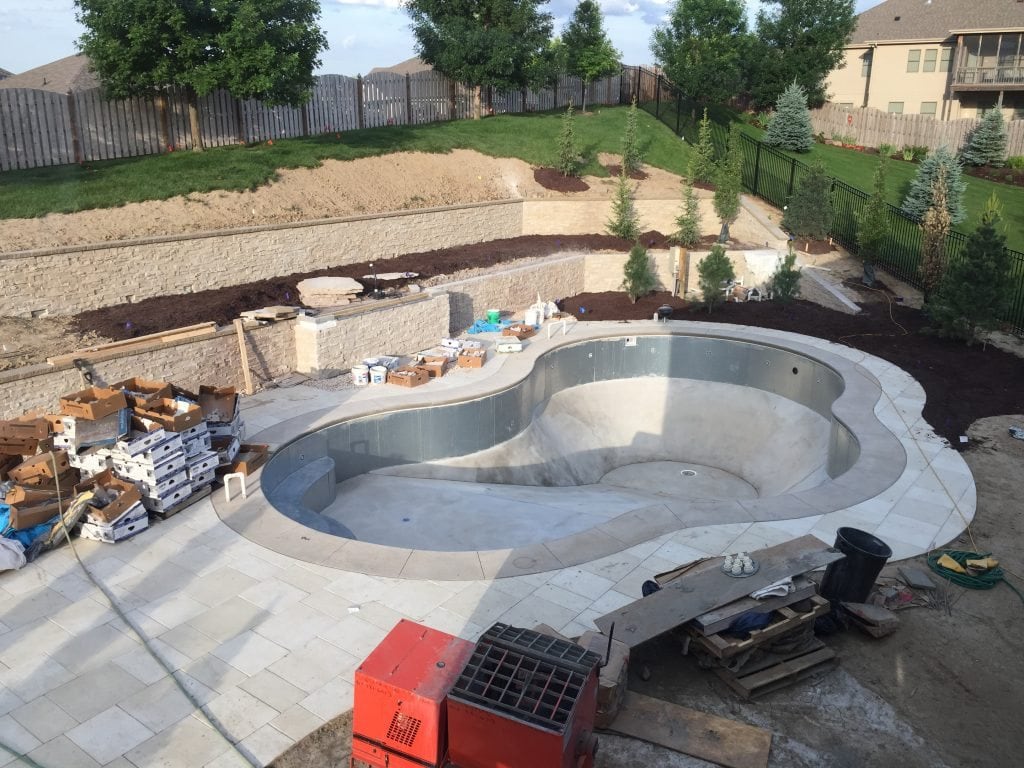 After all the construction in our backyard and the change of terrain, basically our entire backyard and side yards needed a new sprinkler system. #funtimes. Millard Sprinkler showed up before 8 am Wednesday and their crew of five or six guys was here until early afternoon. You can see they had to move a lot of the mulch that was just added and I was worried it will have quite a bit of dirt in it. It turned out better than I thought it would, but we'll definitely have to fix some of the mulch again. But, what can you do. I'm really trying to overlook chaos now that we're in the final stretch.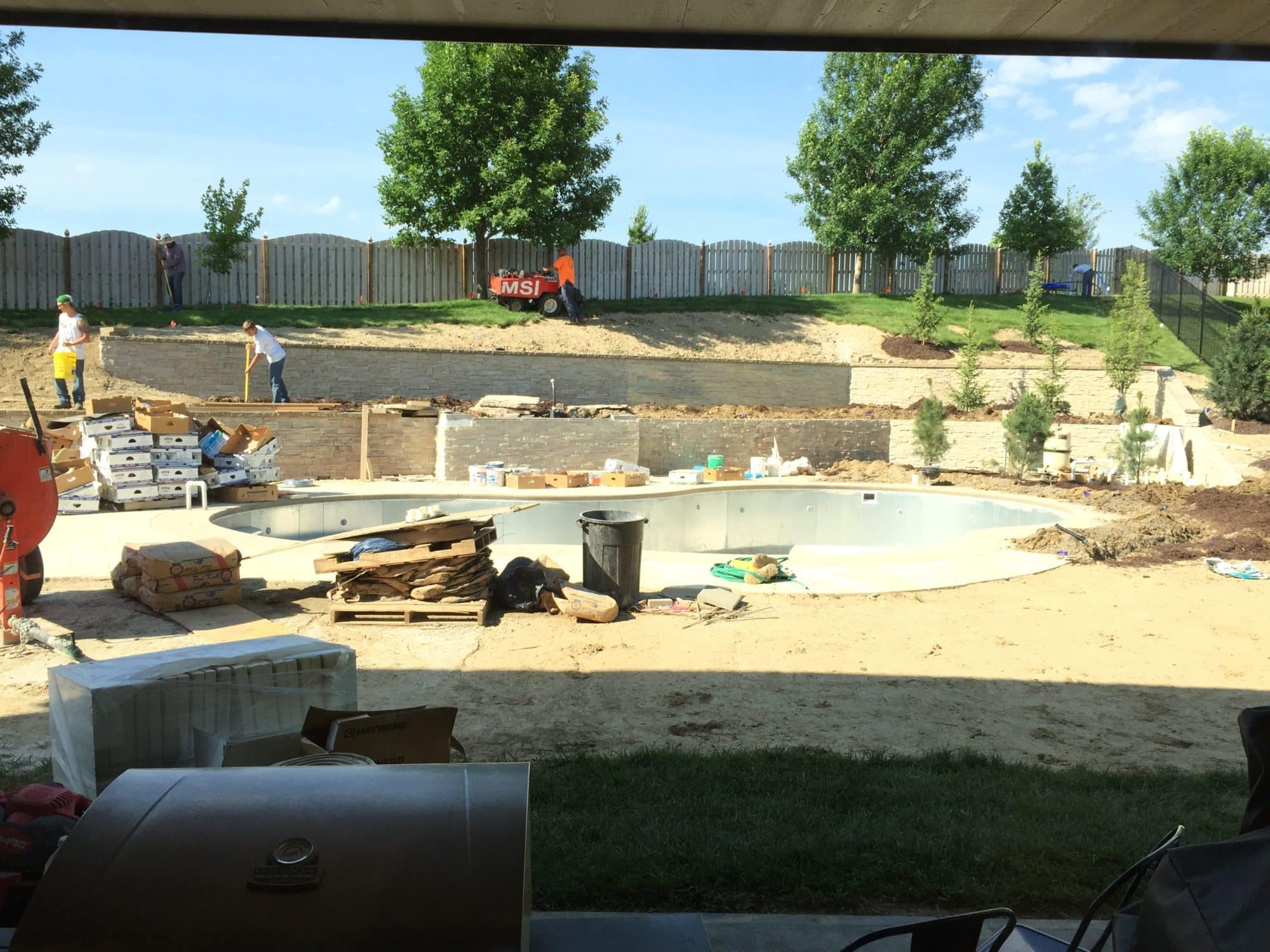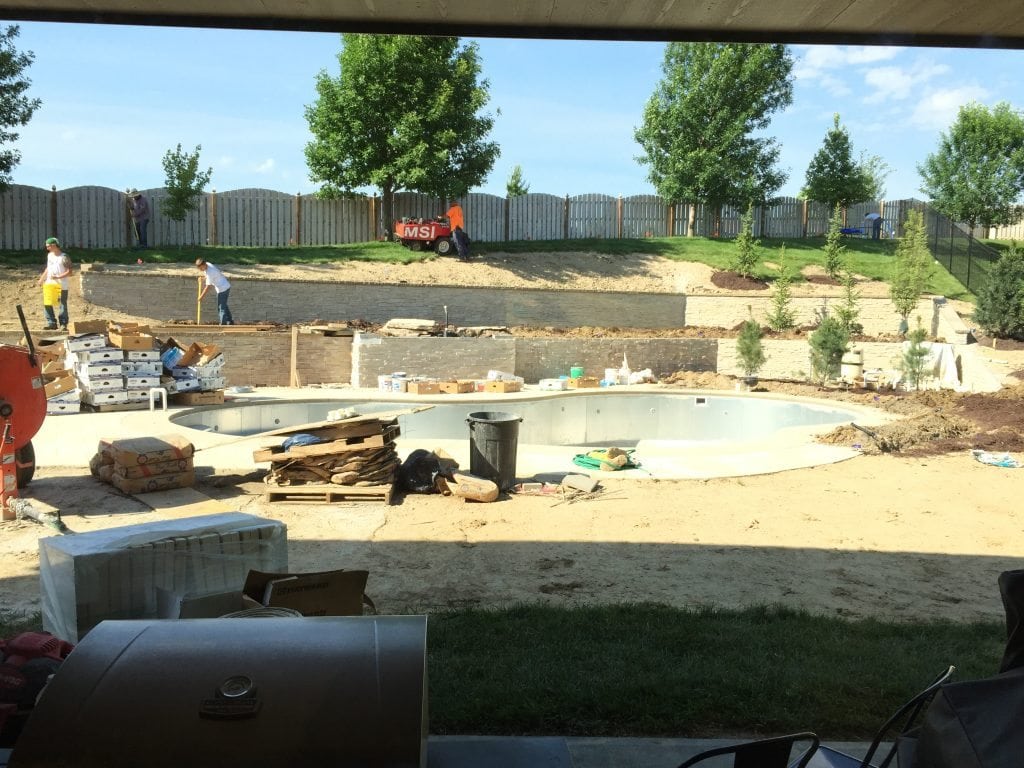 Not only that….the pools guys arrived around lunchtime on Wednesday (right around the time the sprinkler guys were wrapping up), and started cleaning the concrete to drop the liner and add water. WHAT?!?!? My life is now complete 😉 I arrived home in time just as they tapped the fire hydrant to fill it up! Doesn't it looks super weird without the water in it?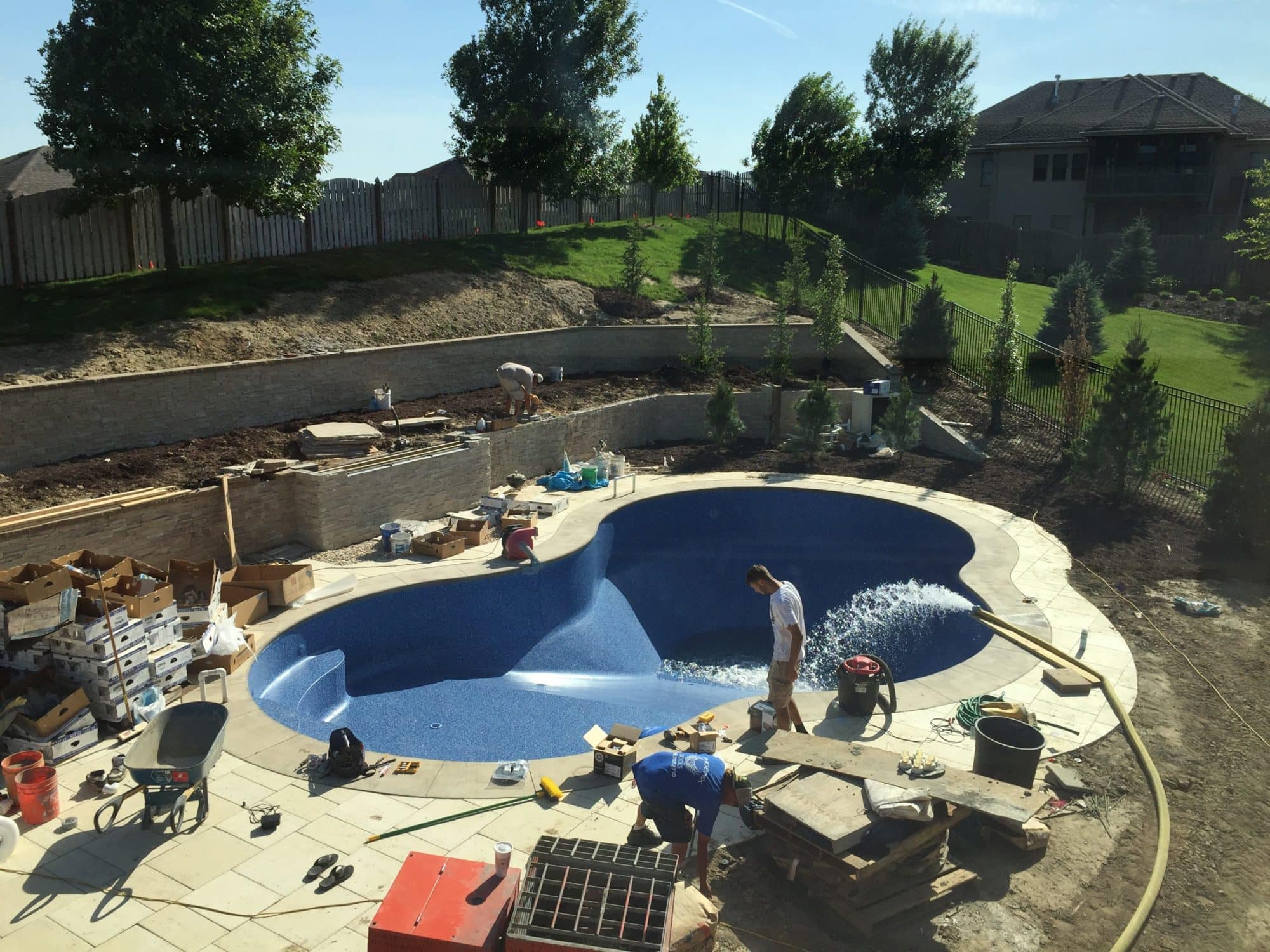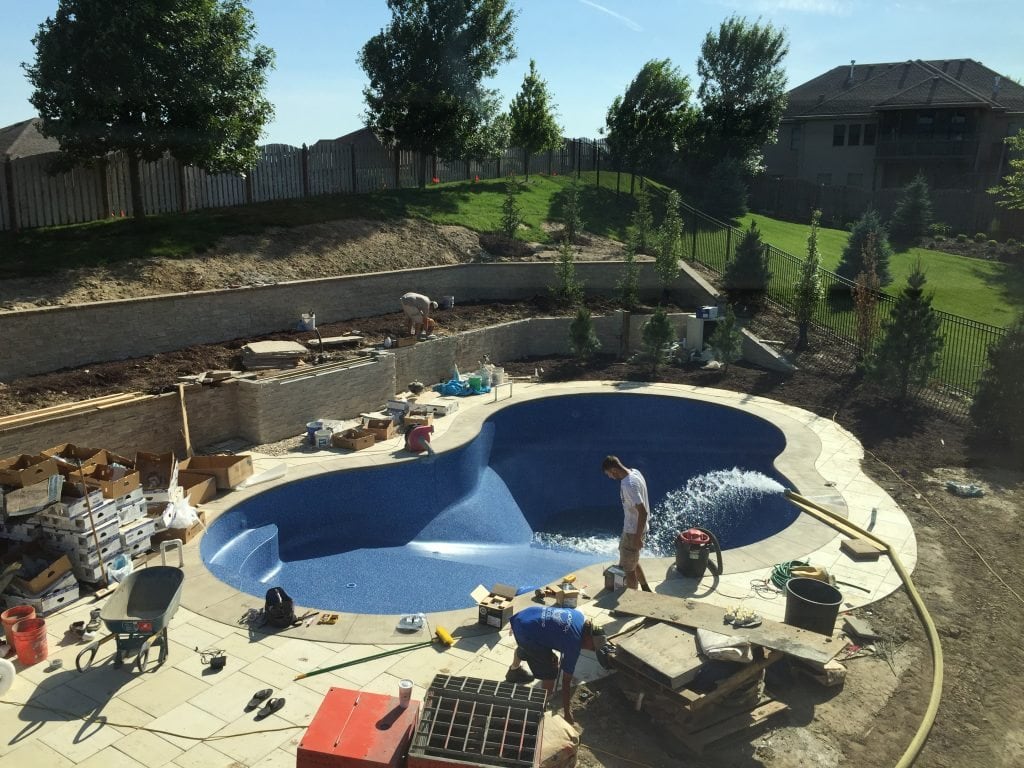 The pool guys didn't leave until close to 9 pm so the pics I snagged were a bit dark (and the water was clearly not clean at this point). But, the pool was already full and it started to feel very real at this point.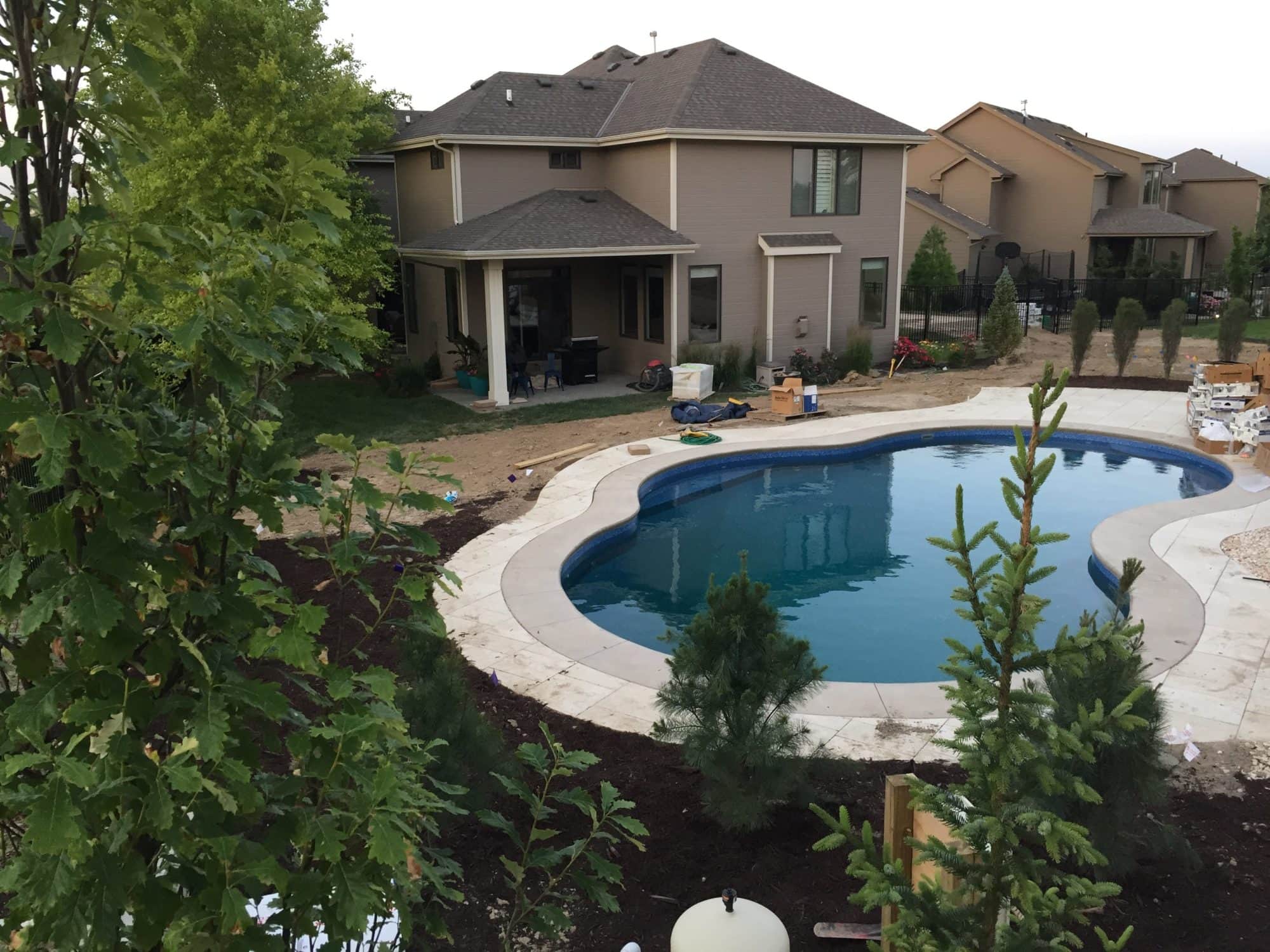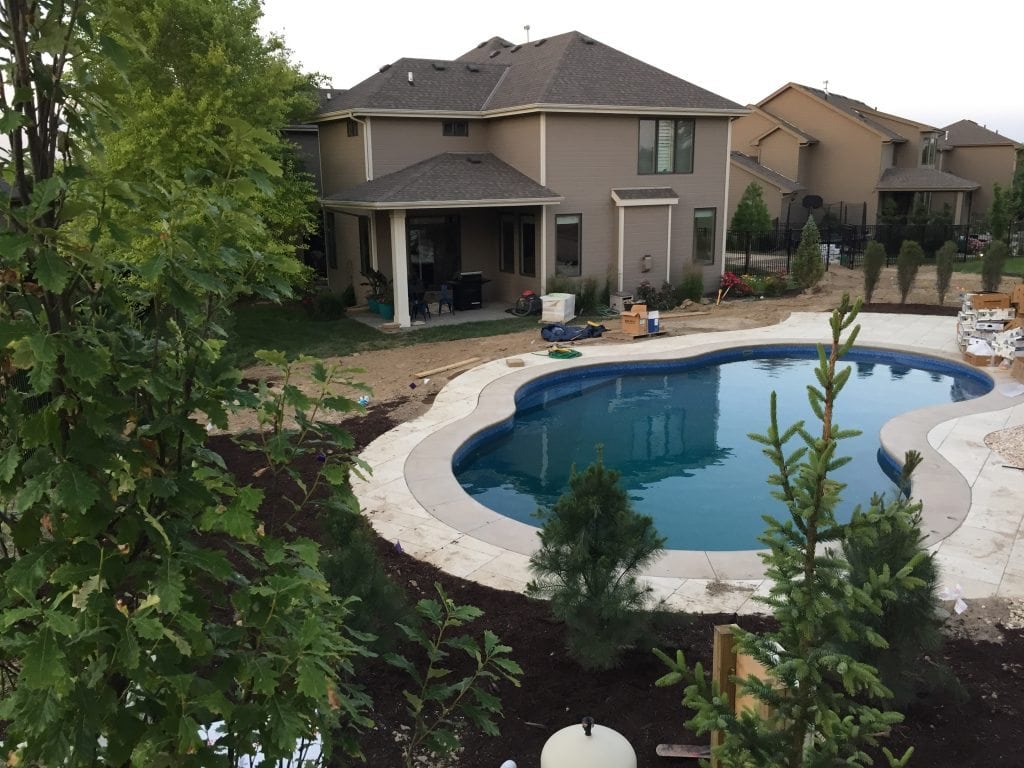 By last night though, the cleaning system hadn't been turned on yet, and with the wind blowing like crazy, the water was filthy. See all the scum down in the deep end? It's definitely got a green tinge right now, too. We're told it will clean up super fast though!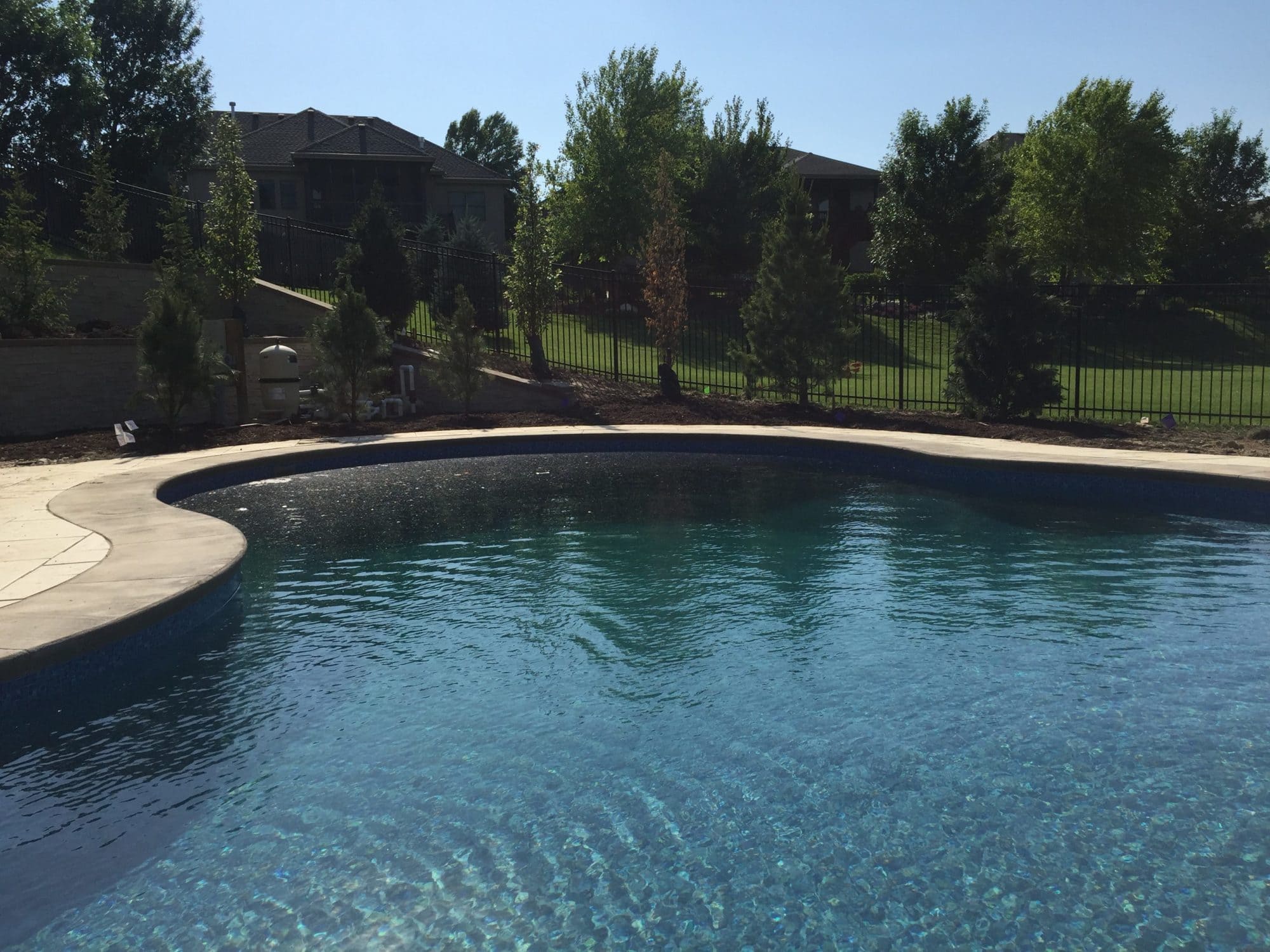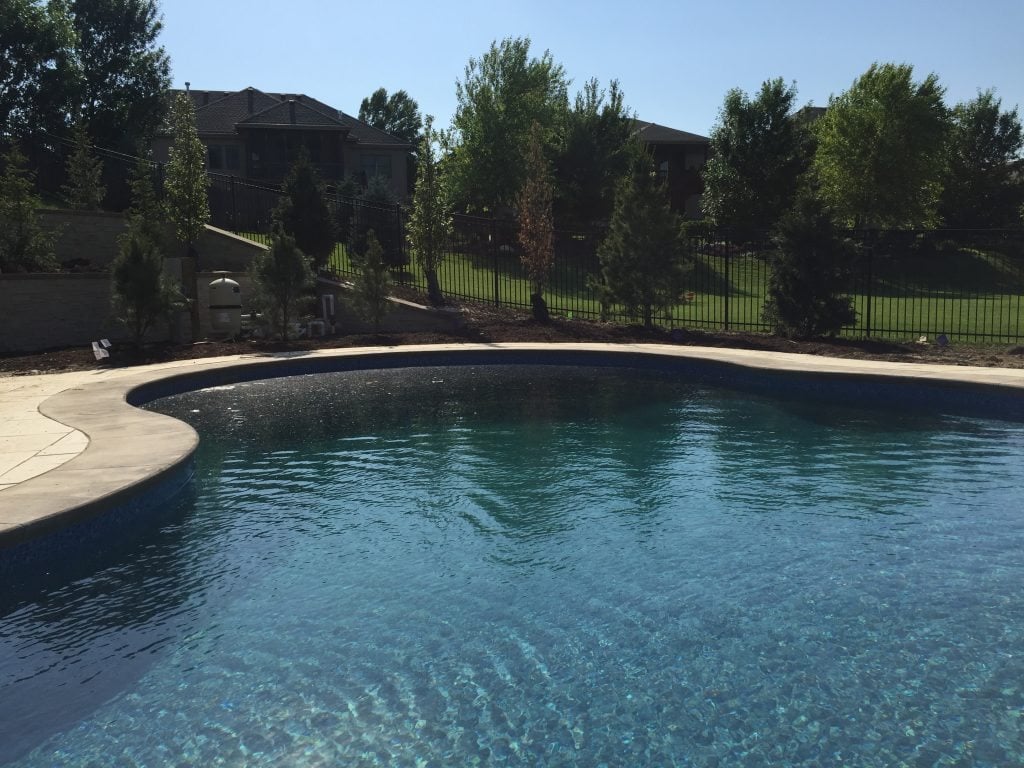 Now that the pool is nearing completion, I find myself wanting to buy all the cute pool decor in site. It's bad. Even though I already bought the palm tree island drink floats, I ended up buying these flamingo drink floats as well. And two of these towels. Somebody cut me off! 😉 But, in all seriousness, I do still need a pineapple pool float (human size).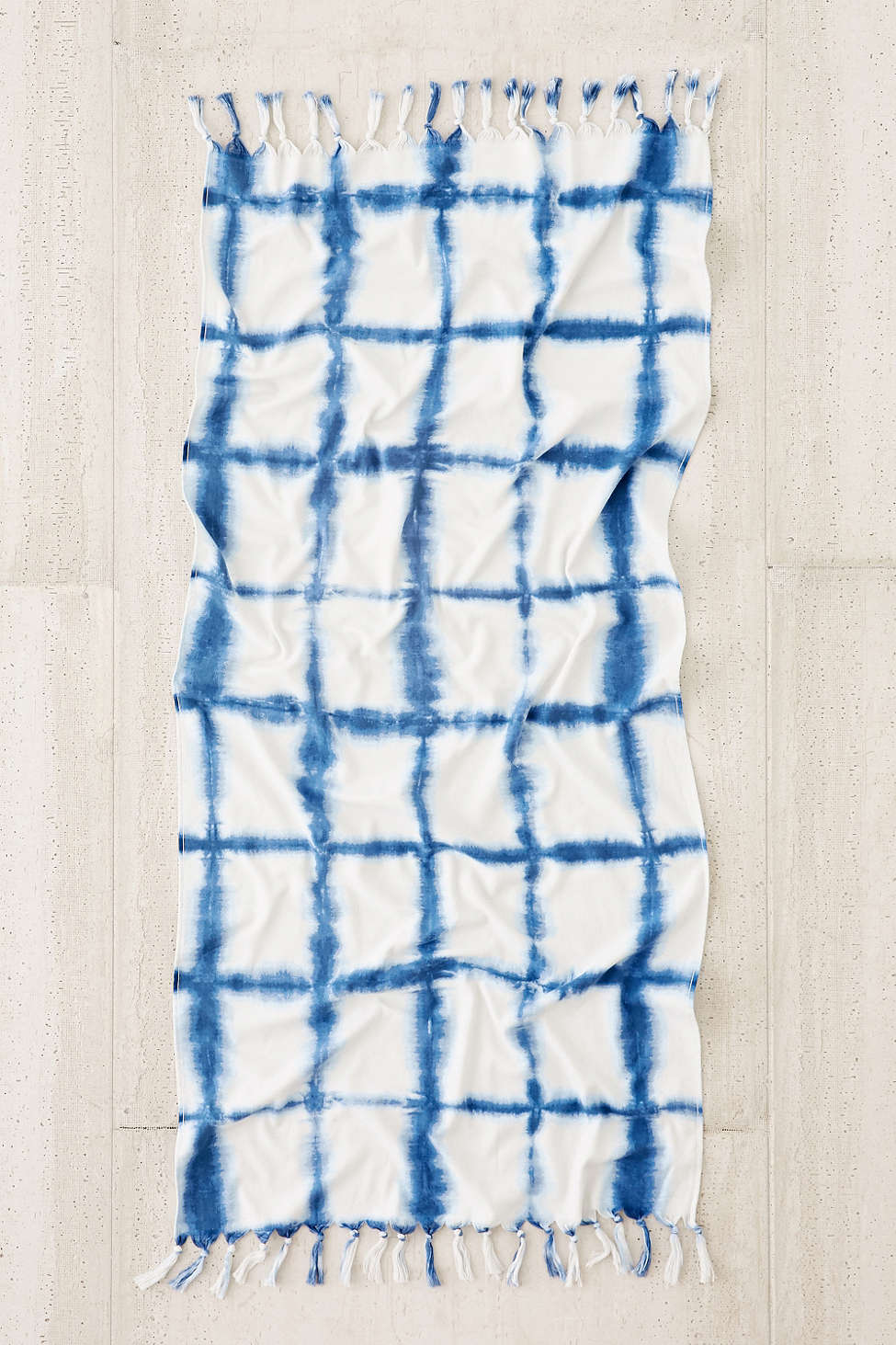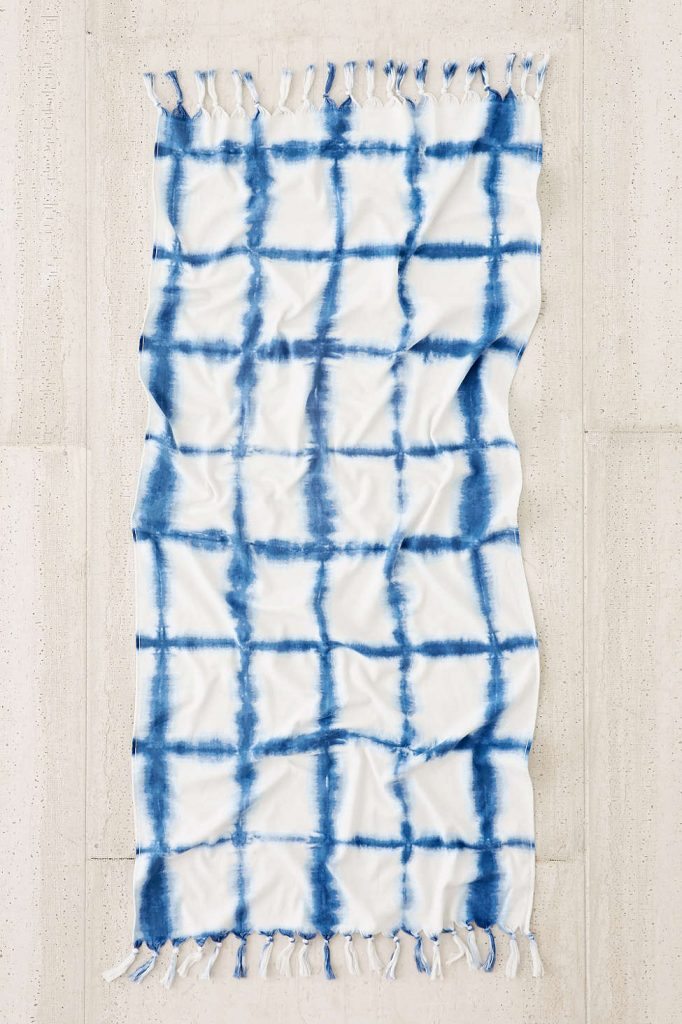 And then my friend Jill found these Beer Limes & Sunshine tanks that she knew we had to have, so I bought two of them since she bought our pool hats (we got the white tank version). We're keeping it really classy in the decor department this summer. These will be the perfect cover-ups. This pool is going to be a lot more expensive than I ever anticipated! 😉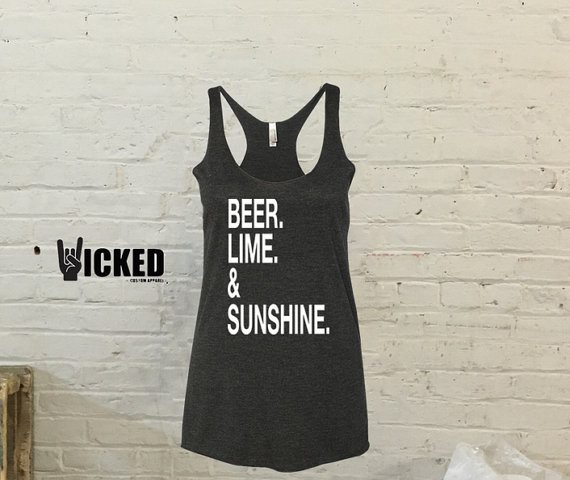 The sod is supposed to come tomorrow, and we CAN NOT WAIT to get rid of the dirt/mud that has been perpetually here since February! Plus, there's a really good chance we'll be swimming by tomorrow! Have a great weekend!
If you would like to follow along on more of my home decor, DIY, lifestyle, travel and other posts, I'd love to have you follow me on any of the following:
Pinterest / Instagram / Facebook / Twitter / Bloglovin' / Google
disclosure: some affiliate links used