I will show you how to use rose quartz and serenity which are the 2017 colors of the year!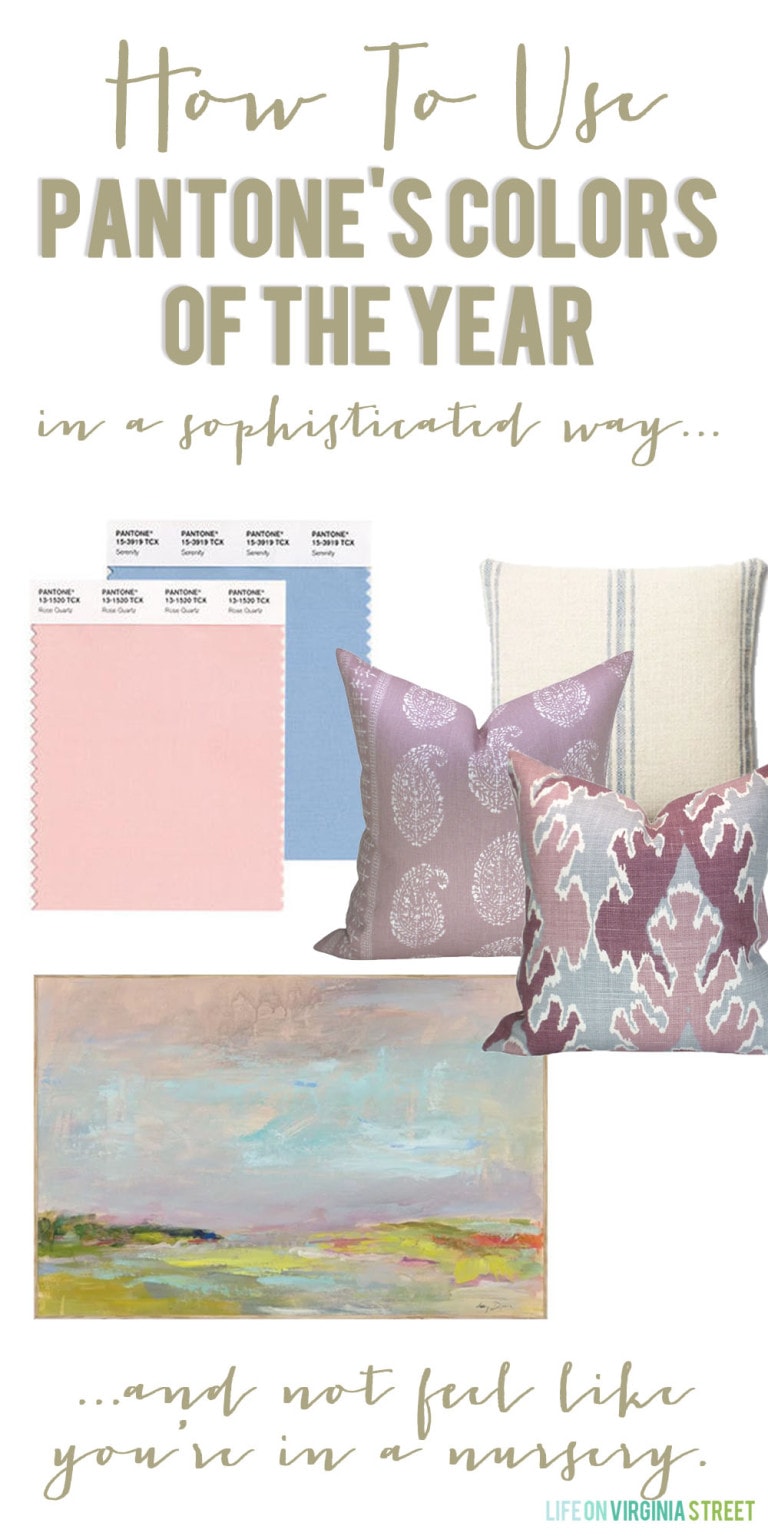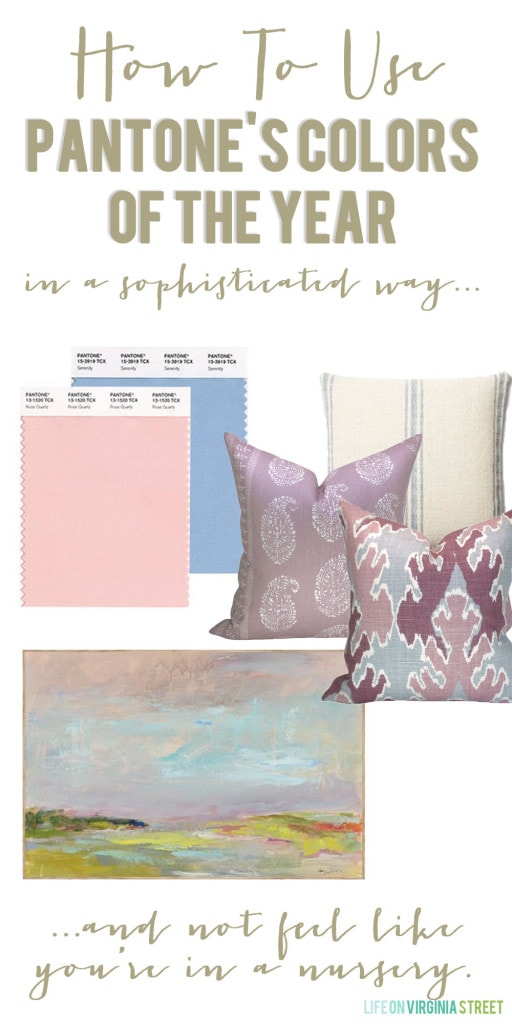 If you haven't heard, Pantone just released their 2016 Color of the Year. And, for the first time ever, it happens to be two beautiful colors: Rose Quartz and Serenity.
So what does this even mean? Likely that you'll be seeing a lot more of this color in fashion, decor, and more in 2016.
I have mixed thoughts. On their own, I do like the colors. But, it also feels like a baby announcement to me. Pink and blue just seem like a bit too obvious of a color combination and at times can feel a bit to saccharine and sweet.
If you recall, the 2015 Color of the Year was Marsala. I wasn't really feeling it when it was announced last year, but I will say it did grow on me over time (especially once fall rolled around and it seemed to fit in a lot better). Much like the colors announced for 2016, I felt Marsala was an easier color for fashion than home decor, and I think that trend will continue again this year.
Making The Color Combination Work
Although the colors feel a bit nursery-like, I think when done right, the combination can be beautiful. Paired with neutrals, white and/or navy, it can really make for a beautiful and even elegant and adult-like combination.
I rounded up some inspiration pictures where these colors can be used in sophisticated and beautiful spaces. Interestingly enough, I found a picture from my fall 2015 home tour that has Marsala, Rose Quartz and Serenity – all in one fabric! I'd like to think of myself as visionary, but I can assure you it was all coincidence. I think the colors pair beautiful with shades of navy blue and neutrals as well! Used sparingly, Rose Quartz and Serenity can be a beautiful color combination!
Following are some other beautiful spaces that incorporate one or both of the 2016 Colors of the Year!
Find even more inspiration and shop the look below!

So what do you think? Could you get on board with this color pairing in 2016? I'd love to hear your thoughts!
Holiday Open House
Lastly, I'm over at 11 Magnolia Lane as part of their Holiday Open House series and I would love for you to stop by!
If you would like to follow along on more of my home decor, DIY, lifestyle, travel and other posts, I'd love to have you follow me on any of the following:
Pinterest / Instagram / Facebook / Twitter / Bloglovin' / Google
disclosure: some affiliate links used in this post