Welcome to this week's Wednesday Watch List, where I share the random things that captured my attention and stole my heart over the past week! But first, be sure to enter the Instant Print Digital Camera gift basket giveaway if you haven't already. Time is running out! Now, on to today's list!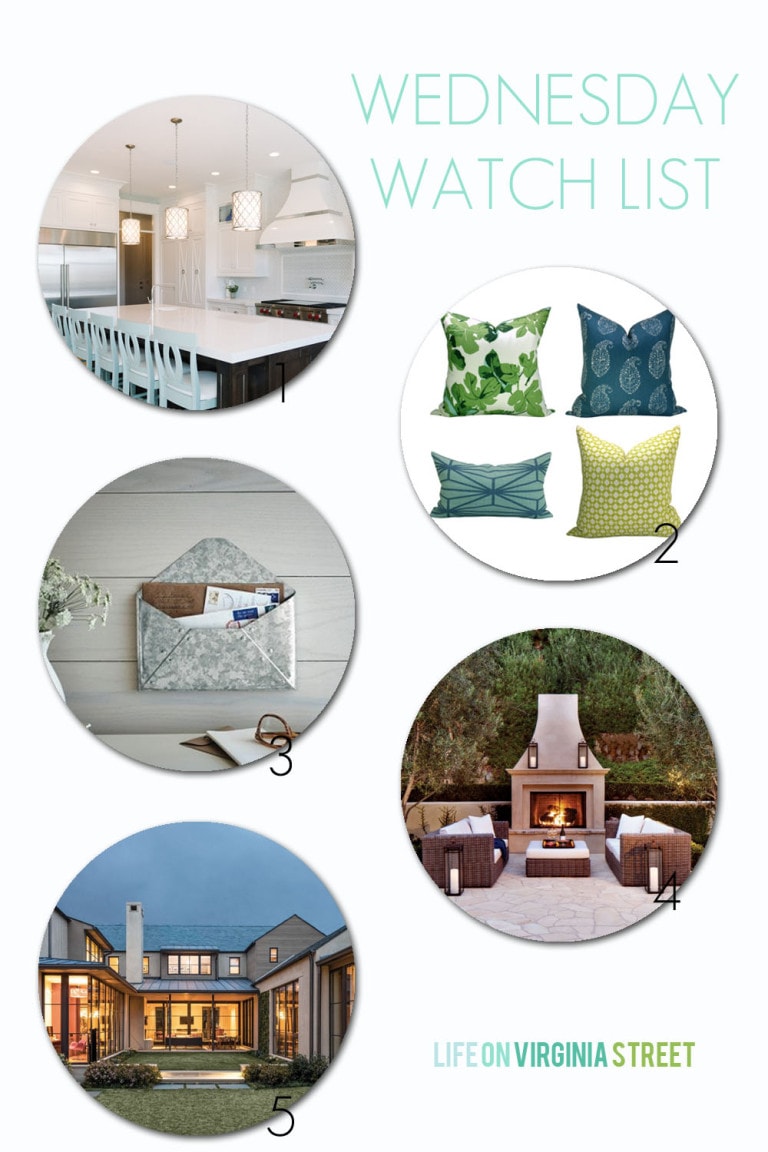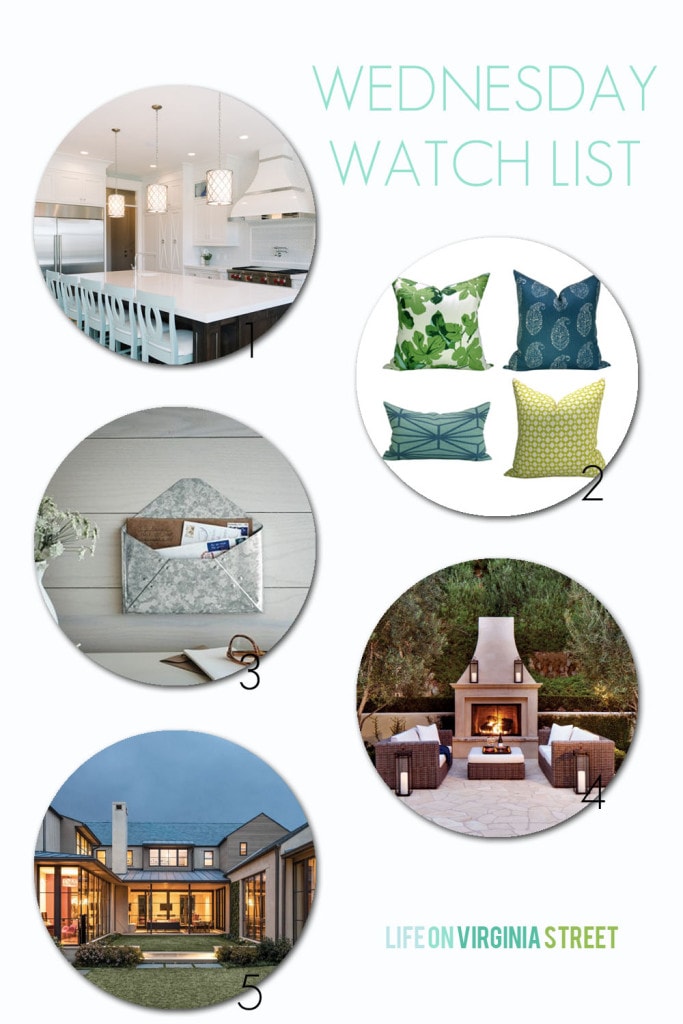 1 – I'm completely obsessed with this home tour I found on House of Turquoise. The trim and millwork throughout is insane and it is such a soothing color palette. I really can't pick out a favorite part – but I'm sure you'll be equally as in love with it!
2 – Holy cow! This stunning grouping of pillows completely stopped me in my tracks when I came across it. I think it may be the final push to wrap up some design plans for something I've been scheming on! I can't get fig leaf prints out of my head lately. As an FYI, you can buy this grouping of pillows (along with two others) from this Etsy seller. Be sure to check out all their other offerings as well, as they offer a ton of pillows in fabrics I've used in my home that you guys ask about all the time!
3 – I am in LOVE with this galvanized envelope mail holder.  Not only is it incredibly affordable and stylish, but it's a great way to help you get organized in the New Year. Mail always seems to be an organized/clean house nemesis.
4 – I realize we're about to enter the dead of winter, but I have outdoor spaces on my mind. I've had to make some pretty big decisions about our future pool area over the last week so I'm already thinking of summer. The patio area, doors and windows in this Southern California home are the things my dreams are made of! This the patio furniture style I have my eye on for our pool project this spring!
5 – More outdoors. The courtyard on this home is stunning. The home itself is decorated a more modern than my style, but these floor to ceiling windows and doors are still something I dream about for our courtyard and back patio some day. Total game changers! Too bad I have to live with that minor detail called "a budget". 😉
If you would like to follow along on more of my home decor, DIY, lifestyle, travel and other posts, I'd love to have you follow me on any of the following:
Pinterest / Instagram / Facebook / Twitter / Bloglovin' / Google
disclosure: some affiliate links used