Just like that, we're likely at the last pool progress/backyard update ever until the big reveal. How was it only 19 weeks ago that our backyard looked like this?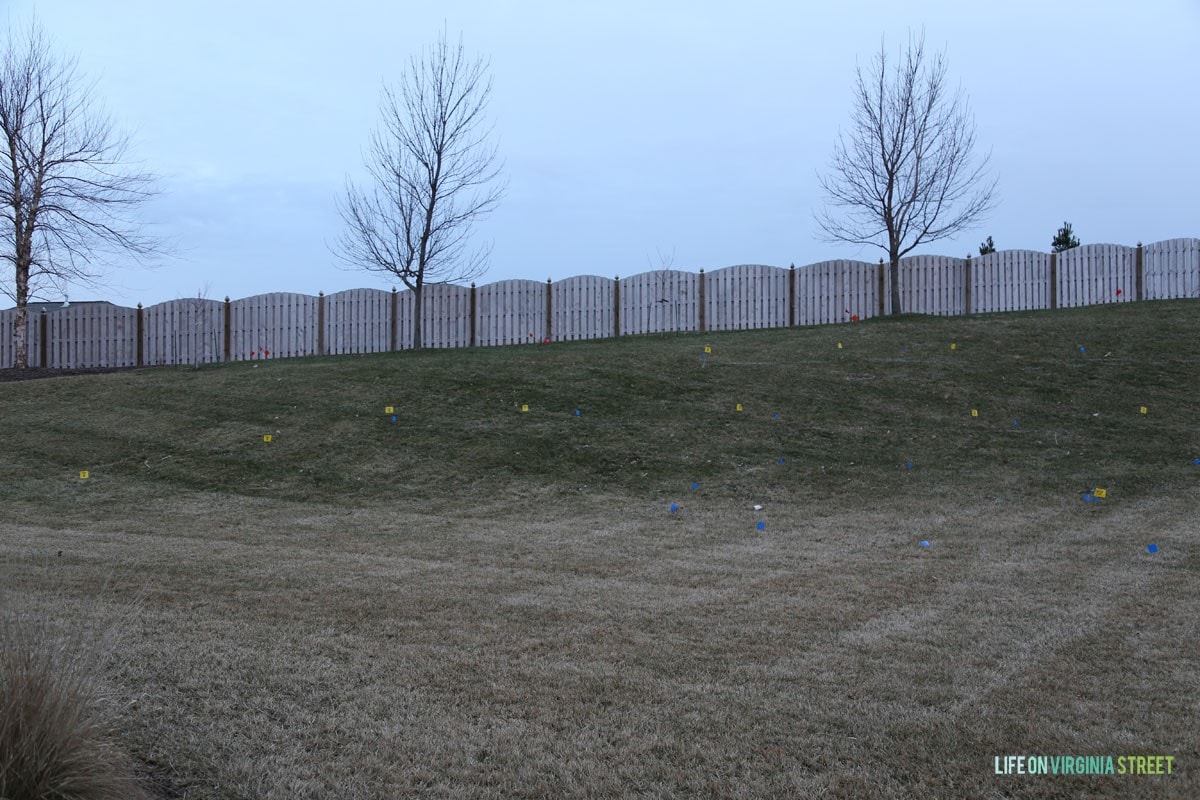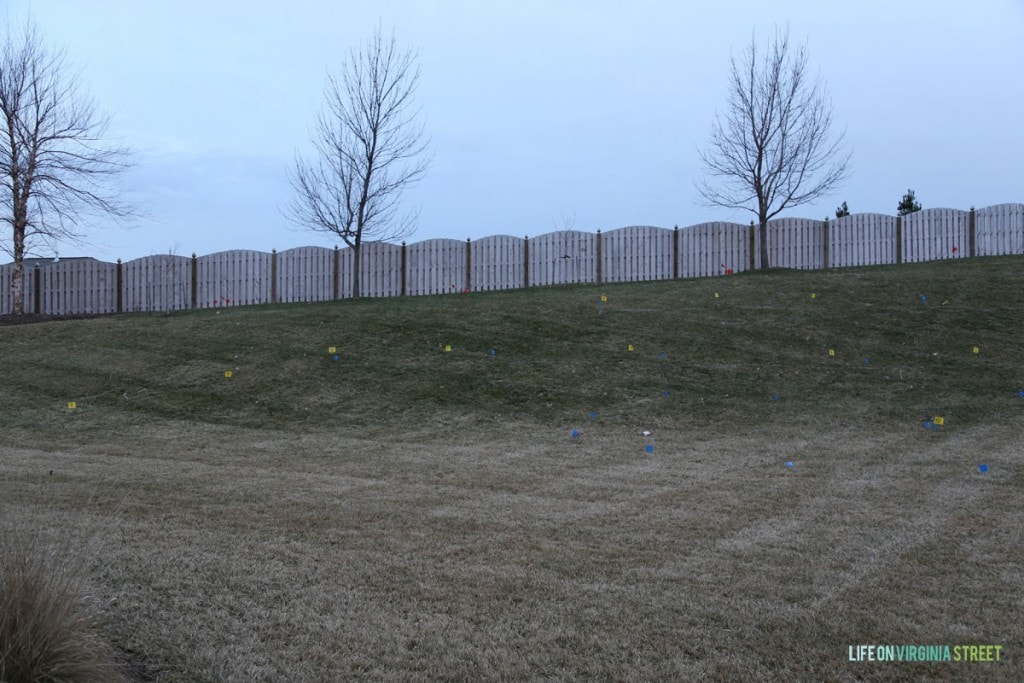 It seems like an eternity ago, yet only a few days at the same time.
If you're new around here or have missed my other progress reports, you can get up to speed here:
A Pool + Backyard Update | Progress: Week 1 | Week 2 | Week 3 | Week 4 | Week 5 | Week 6 | Week 7 | Week 8 |Week 9 | Week 10 | Week 11 | Week 12 | Week 13 | Week 14 | Week 15 | Week 16 | Week 17 | Week 18
The water feature is officially DONE! Obviously we have two slabs of leftover stone we still need to move, and the storm from Wednesday night completely annihilated my planters, but other than that, we're done in this area! It seriously looks so much better now that the flagstone topper isn't propped up on cinder blocks! We are loving the raw edge of the top layer and the waterfalls are so peaceful and beautiful when we're in the pool.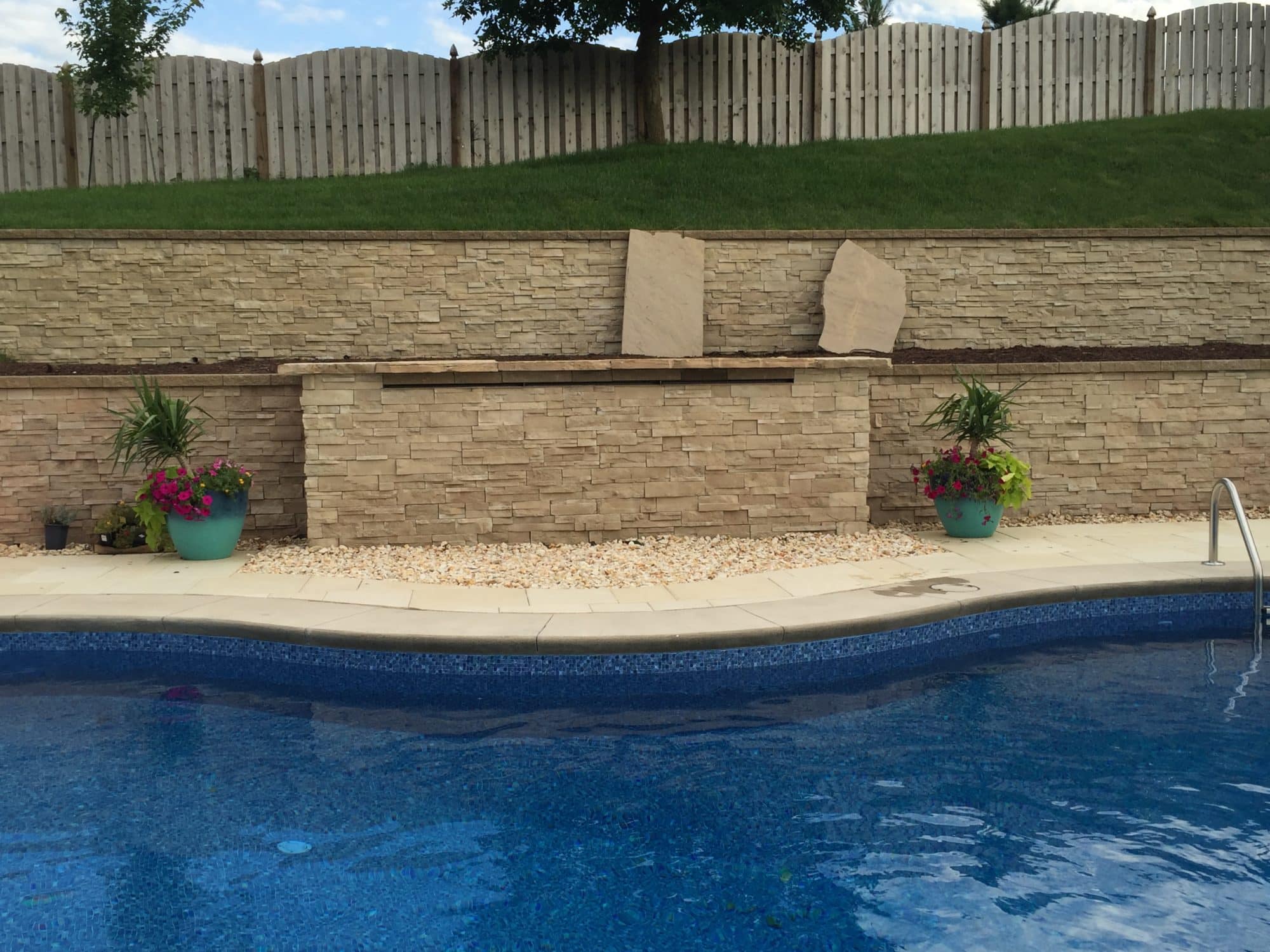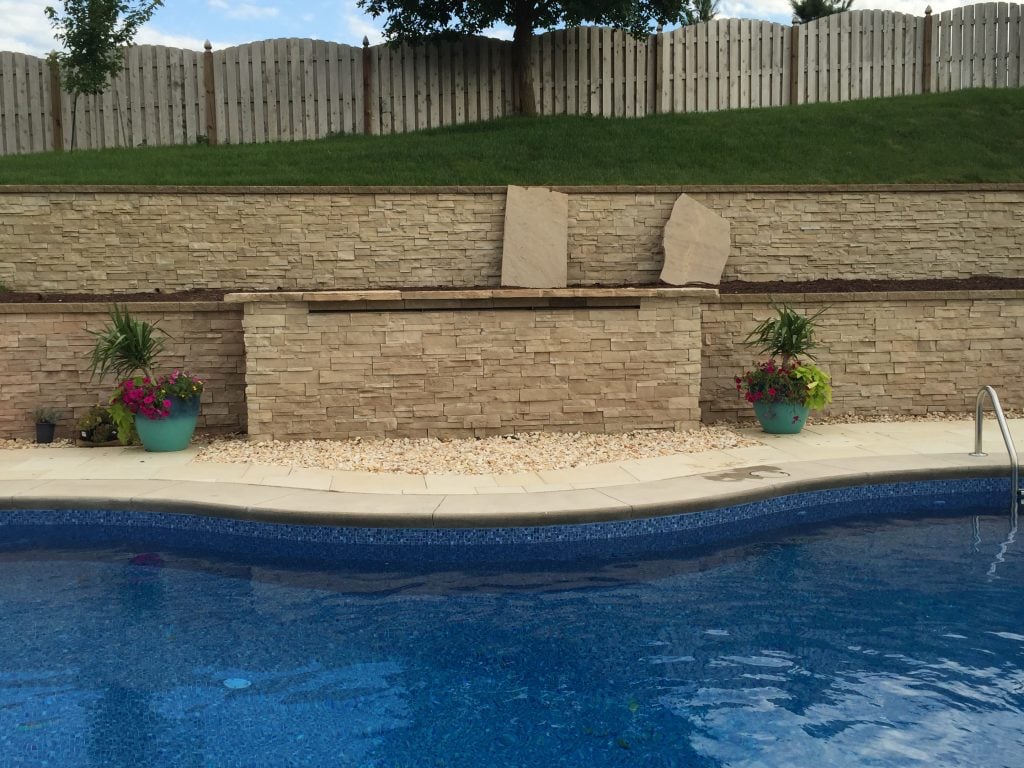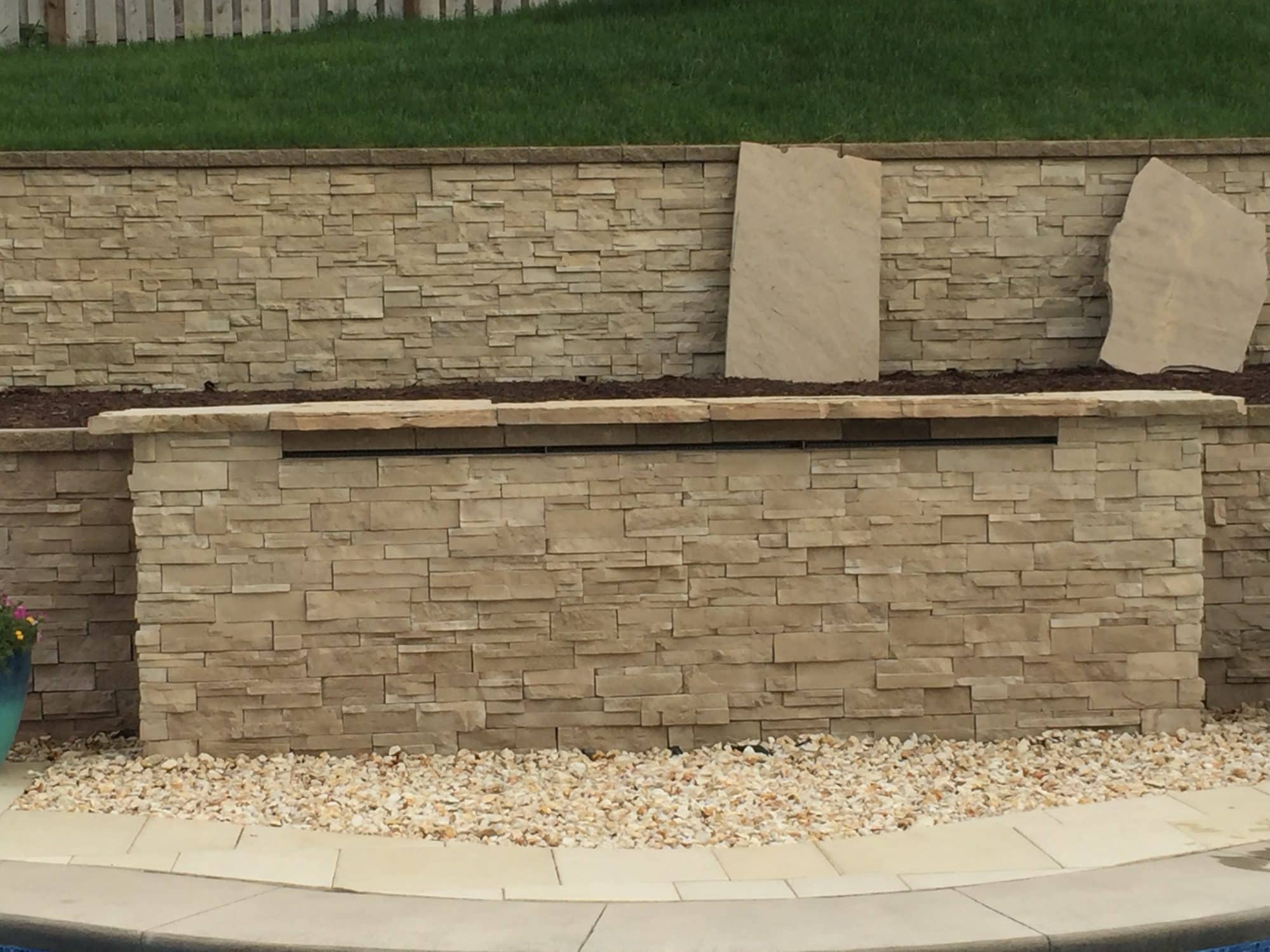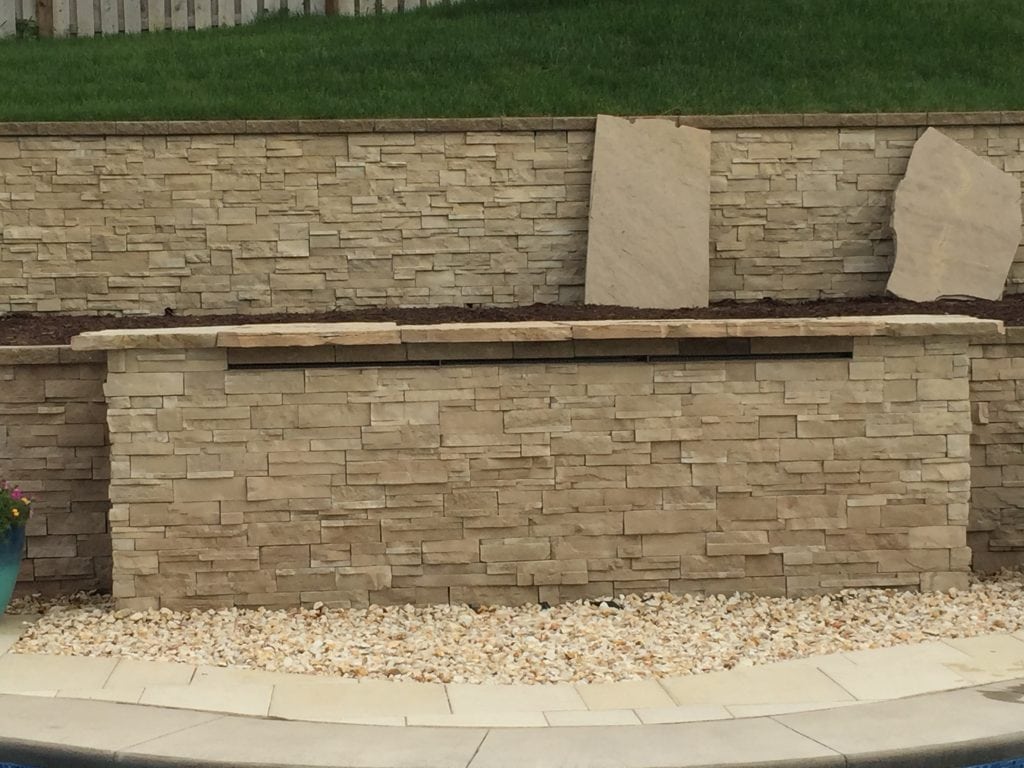 As I mentioned in my weekend recap post, I actually got some more plants added to the space over the long weekend and it feels so much more complete already! Slowly but surely we're getting there.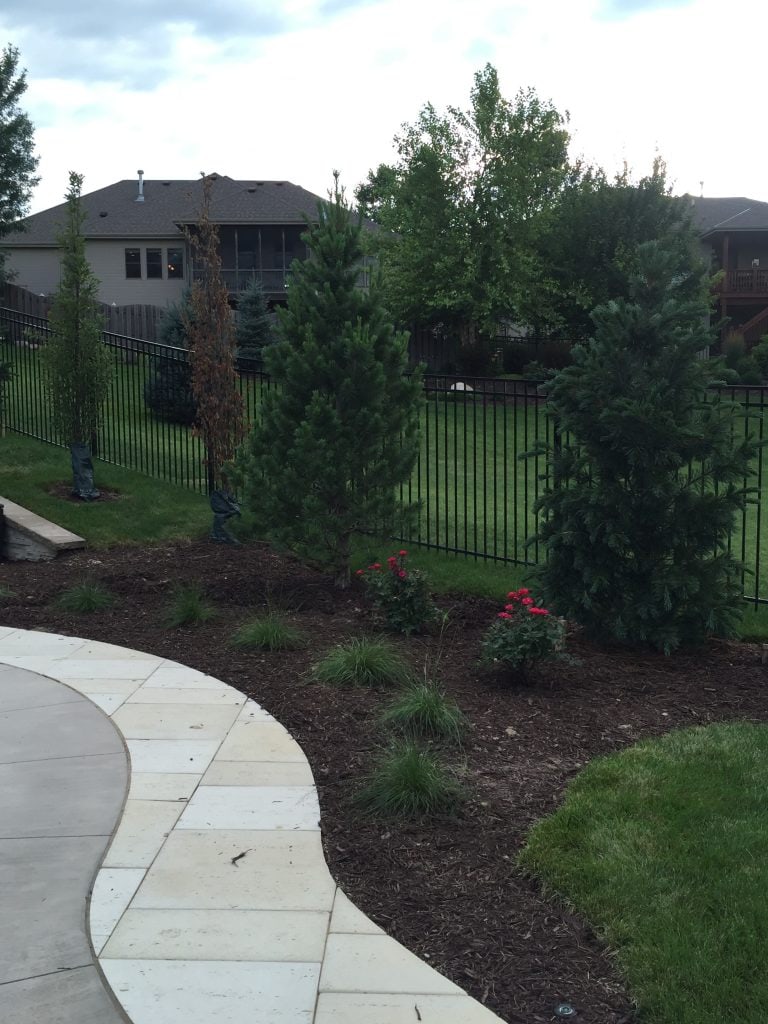 The stone veeners have been cleaned and (thankfully) all the mulch stains are gone. We plan to seal all of the veneers shortly for obvious reasons and lessons learned.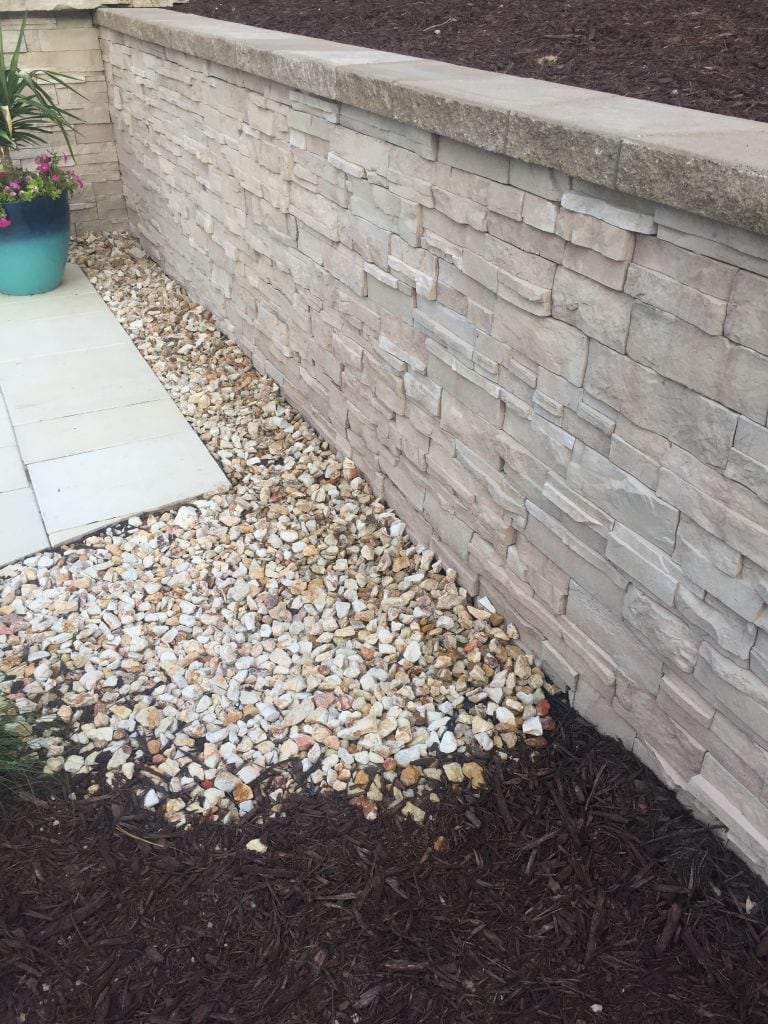 As I also may have mentioned, we bought six more trees over the past weekend. Three columnar maples, another bald cypress, an ornamental hydrangea tree, and an Oregon Green Pine. Hopefully they'll be planted in the next 2-3 weeks. Honestly, we could use another 10+ trees (in addition to the 39 we already have, and the six more that will soon be added). It sounds insane that at some point we may have 50+ trees, but we could likely hit 60+ and still be okay with our lot shape. Plus, we obviously love trees. And privacy. I'd honestly be okay with 70+ 😉 I'll share more once the new trees go in.
I shared this pic on Instagram over the weekend and it is one of my favorite views so far: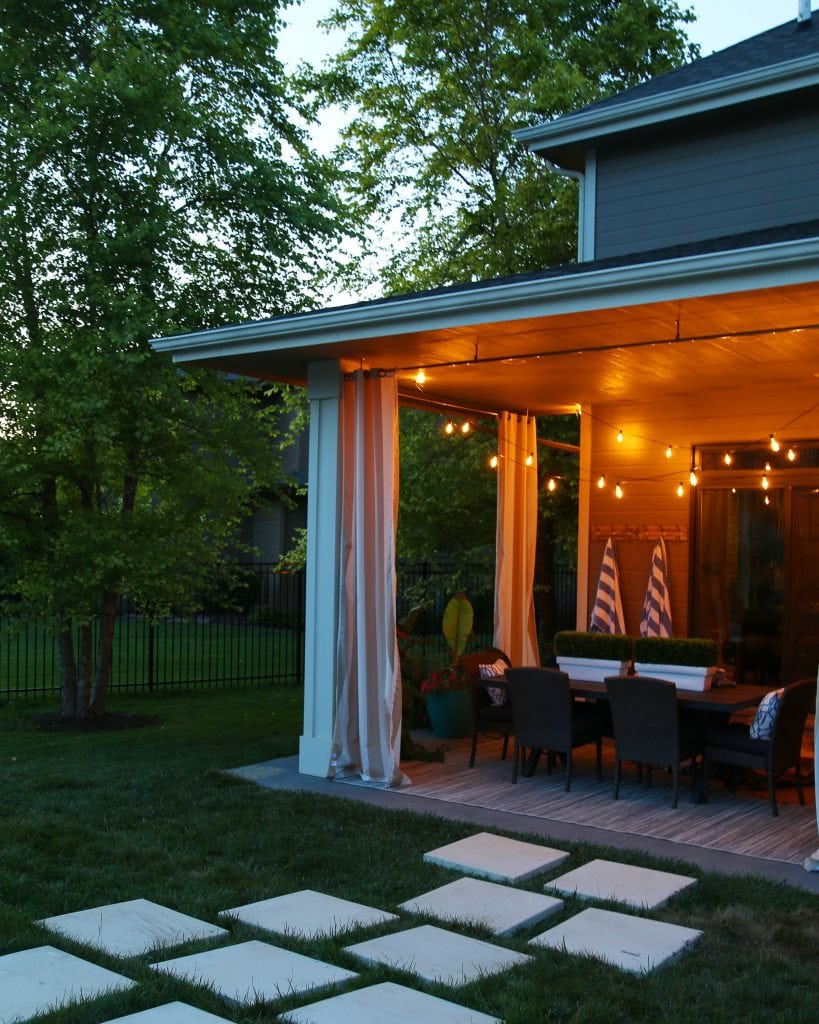 Striped Outdoor Curtains | Curtain Rods | Dining Set | Striped Towels | String Lights | Topiary Hedges (HomeGoods – recent) | Rug | Throw Pillows (similar)
Doesn't summer feel even more magical at night?! It will feel even more magical once we can trim the grass between the pavers. Haha!
So, in all actuality, the pool project is officially done (there are a few side jobs we now feel like we need completed, but the initial work is done)! So, where do we go from here?
I likely won't do a week 20 pool progress report next week. Then, on Wedesday July 20th I plan to share a post that will reveal most of the 'styled' spaces. These are the best photos of all, in my opinion, and I am so excited to share them with you! Then, shortly after, I plan to share all the nitty gritty details on the project and literally every . single . source . for everything we used. The pool/backyard reference guide, if you will.
So, what does this mean for future Fridays? I fully intend to get caught back up on my Friday Travel Files series. Not only do I have our Tuscany/Italy trip from a year ago (how was that a year ago?!?) to update you on, but I have older trips, along with two new trips to Costa Rica and a fun, semi-local trip I have coming up this weekend. So, it won't be quiet around here!
One thing I know for certain? I had no idea so many frogs lived in the suburbs of Omaha, Nebraska. For reals. I'm having to learn that frogs are friendly and not scary to touch and take out of the skimmers :/
Have a great weekend everyone!
If you would like to follow along on more of my home decor, DIY, lifestyle, travel and other posts, I'd love to have you follow me on any of the following:
Pinterest / Instagram / Facebook / Twitter / Bloglovin' / Google
disclosure: some affiliate links used in this post.