We have a serious Amazon Prime addiction in our home. I absolutely say we because my husband is equally as guilty. He is typically not a shopper at all, but I swear he is addicted to getting something for free (even if it is only shipping). I secretly love it because he can't get upset with my buying habits 😉
In honor of Amazon Prime Day today (100,000+ deals = woot woot!), I thought I'd share some suprising home decor items on Amazon. I'm slowly learning to check Amazon for fabric, home decor, accessories, etc. because I'm impatient and I love my 2-day shipping. Not all of these are necessarily Prime eligible, but I wanted to open the conversation about all the great home-related things you can find!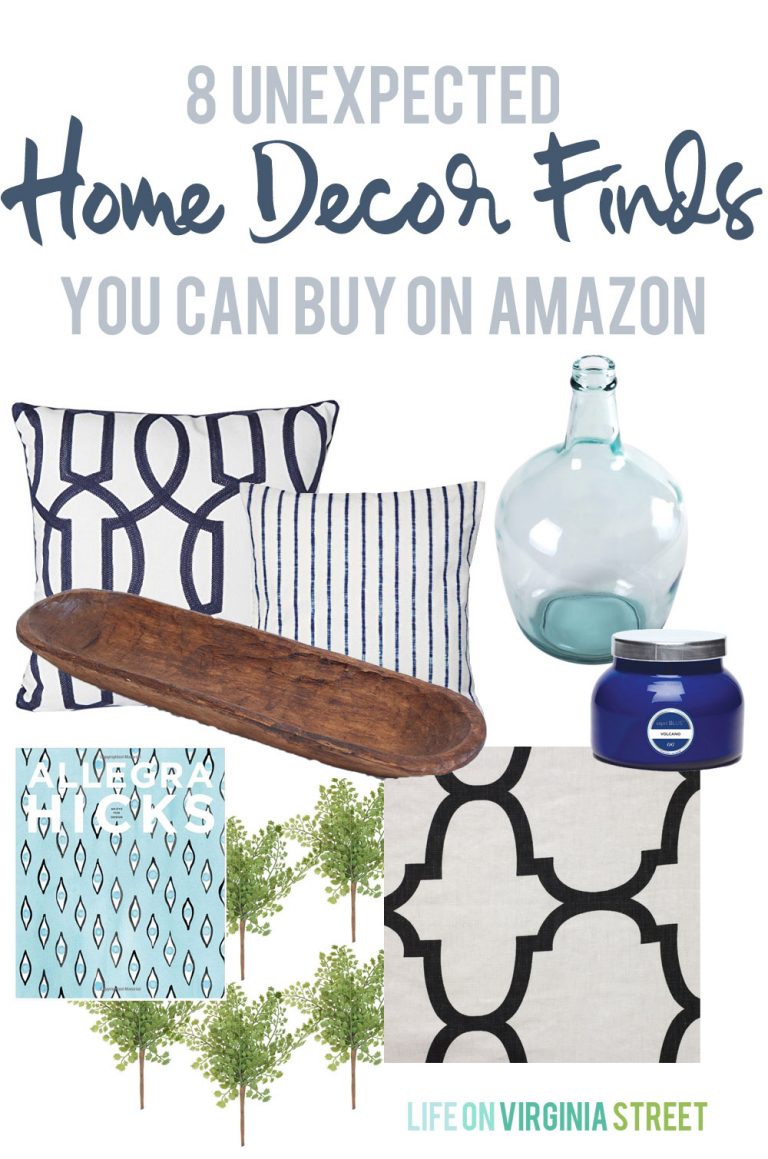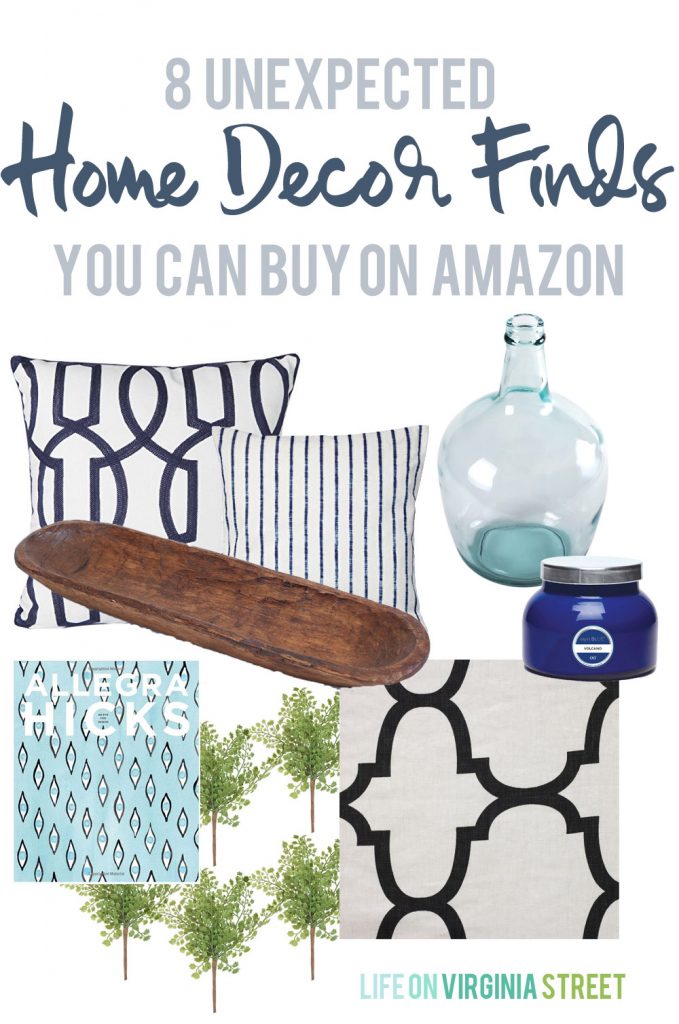 DESIGNER FABRIC
After searching high and low for a source for more fabric used in my office curtain panels, I tried Amazon, and found it! It started me down a never-ending rabbit hole and found there is a lot of really great fabrics at affordable prices. I actually found the elusive Jet (black) version of the same fabric for a total steal! It isn't eligible for Prime, but the price is still really hard to pass up! Bottom line, if you find a designer fabric you love at a specialty store, it may be worth checking Amazon, as well. Especially for older prints that may be harder to find!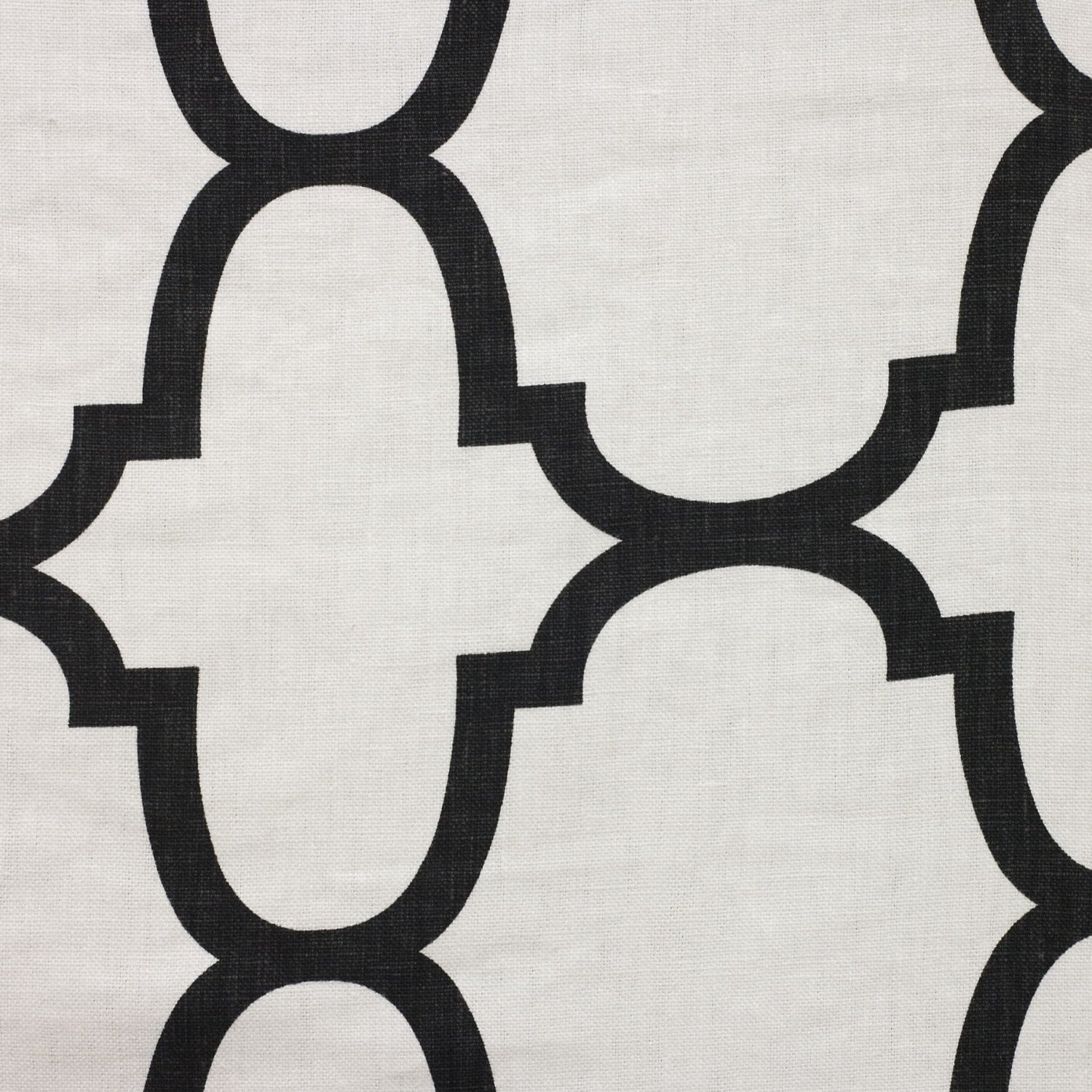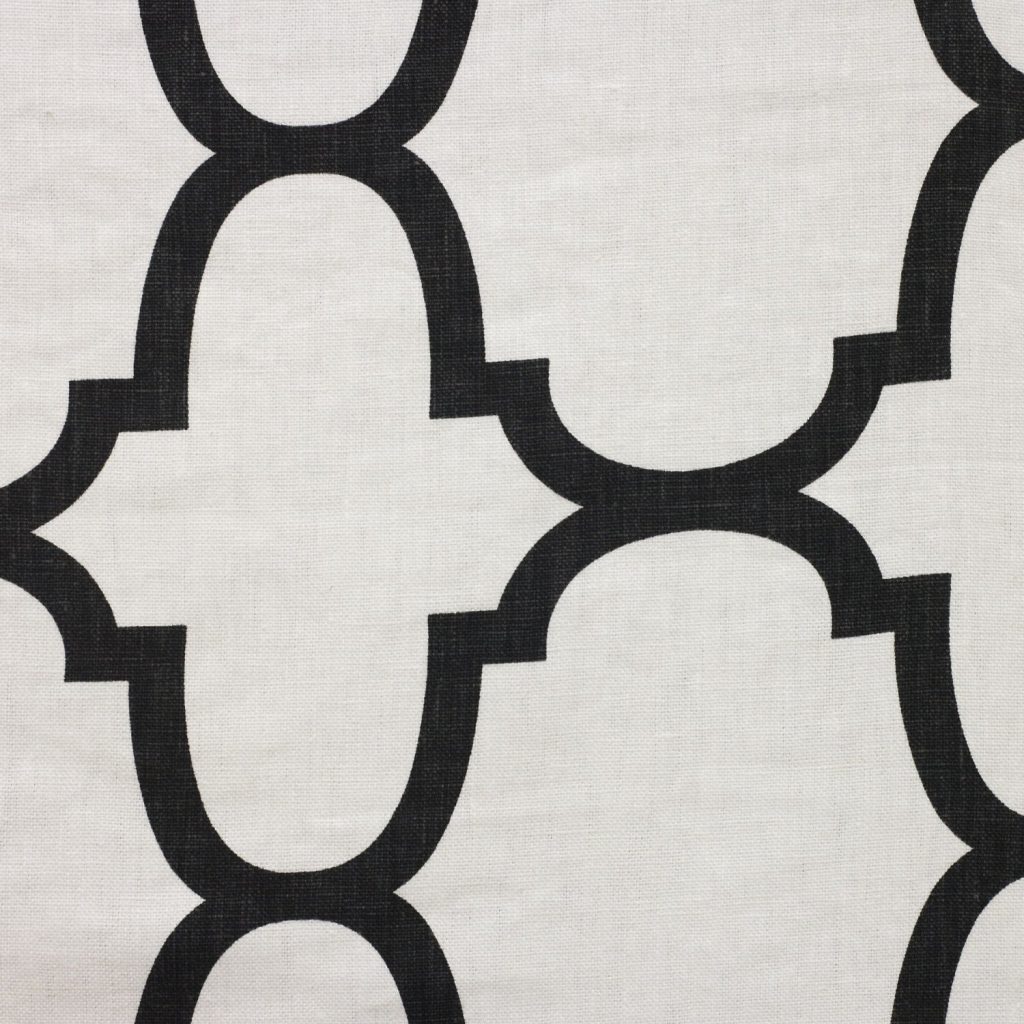 THROW PILLOWS
I recently did a post on throw pillows under $10 and several of the finds were from Amazon. This navy and white trellis throw pillow is a perfect example of an affordable and stylish throw pillow on Amazon that is even less than what you may find at Target! It also comes in four other colors. Surprisingly, I've found multiple styles that even come in at the under $5 mark.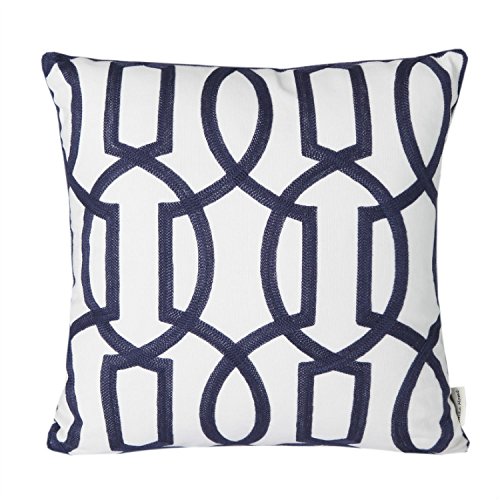 RECYCLED GLASS VASES
It's no secret that these are a decorating staple in our home. Amazon has a surprisingly good (and affordable) selection of recycled glass vases. The prices rival the killer deals at HomeGoods, but if you don't have one nearby, you can find quite a few on Amazon with free shipping.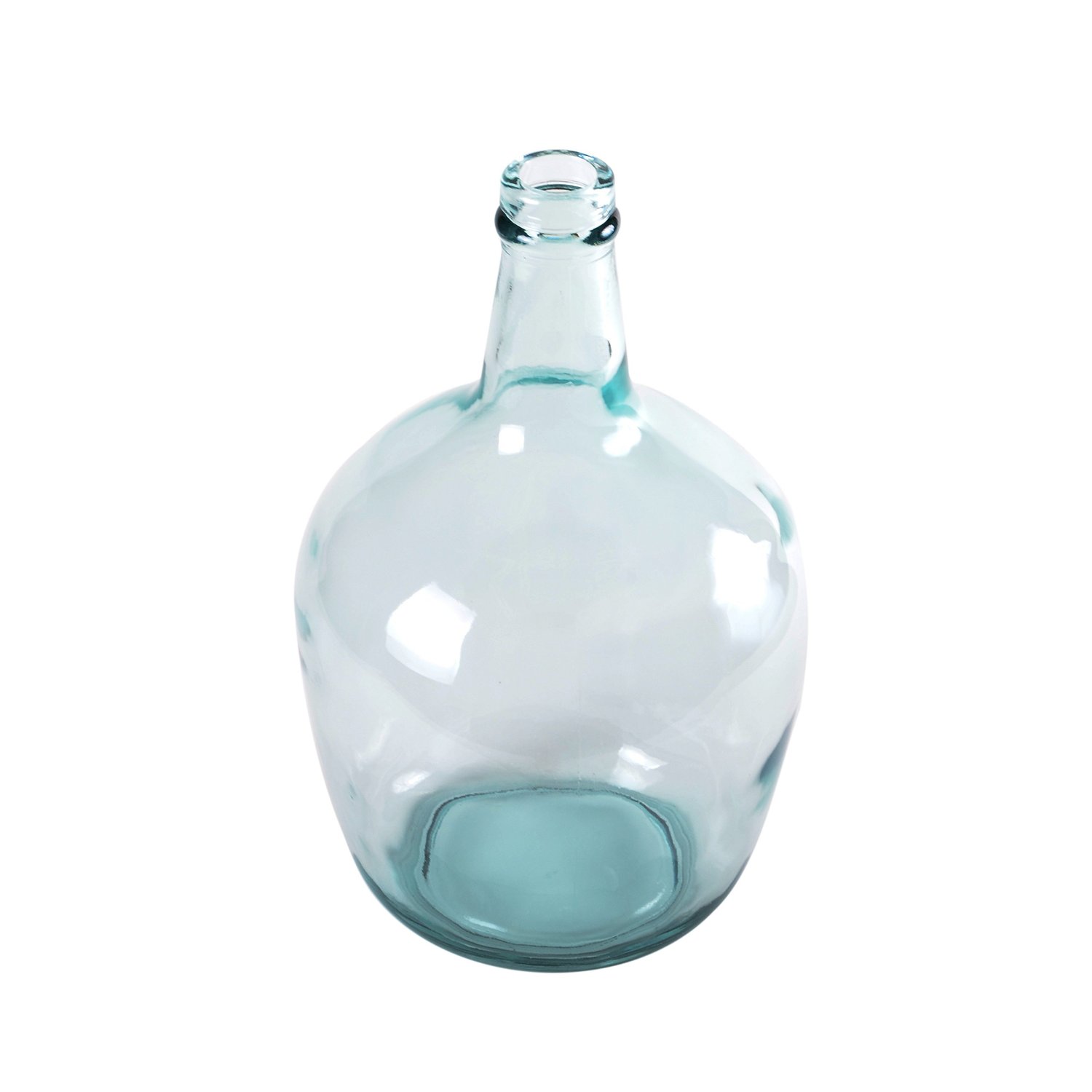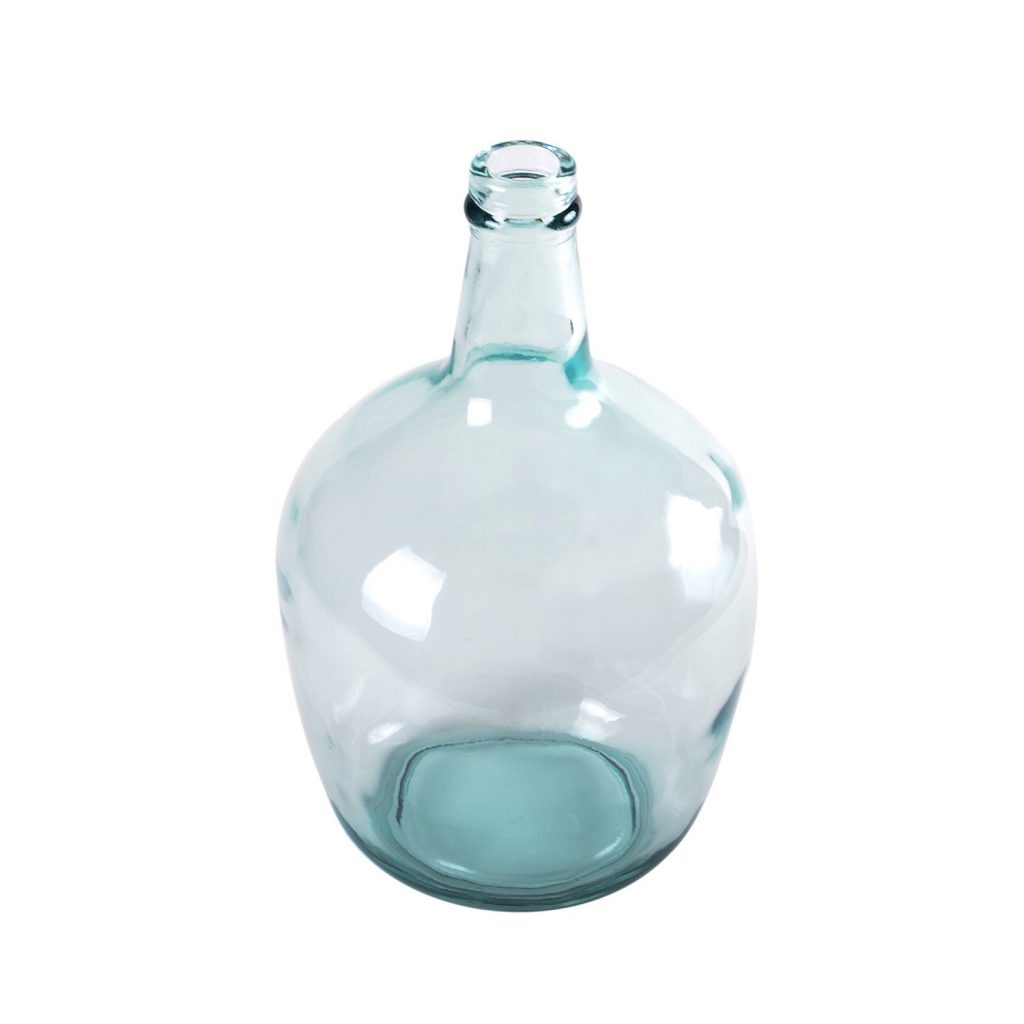 WOOD DOUGH BOWLS
If you've ever shopped for a wood dough bowl, you know they are crazy pricey. But, Amazon does have a good, affordable selection, like this rustic baguette dough bowl.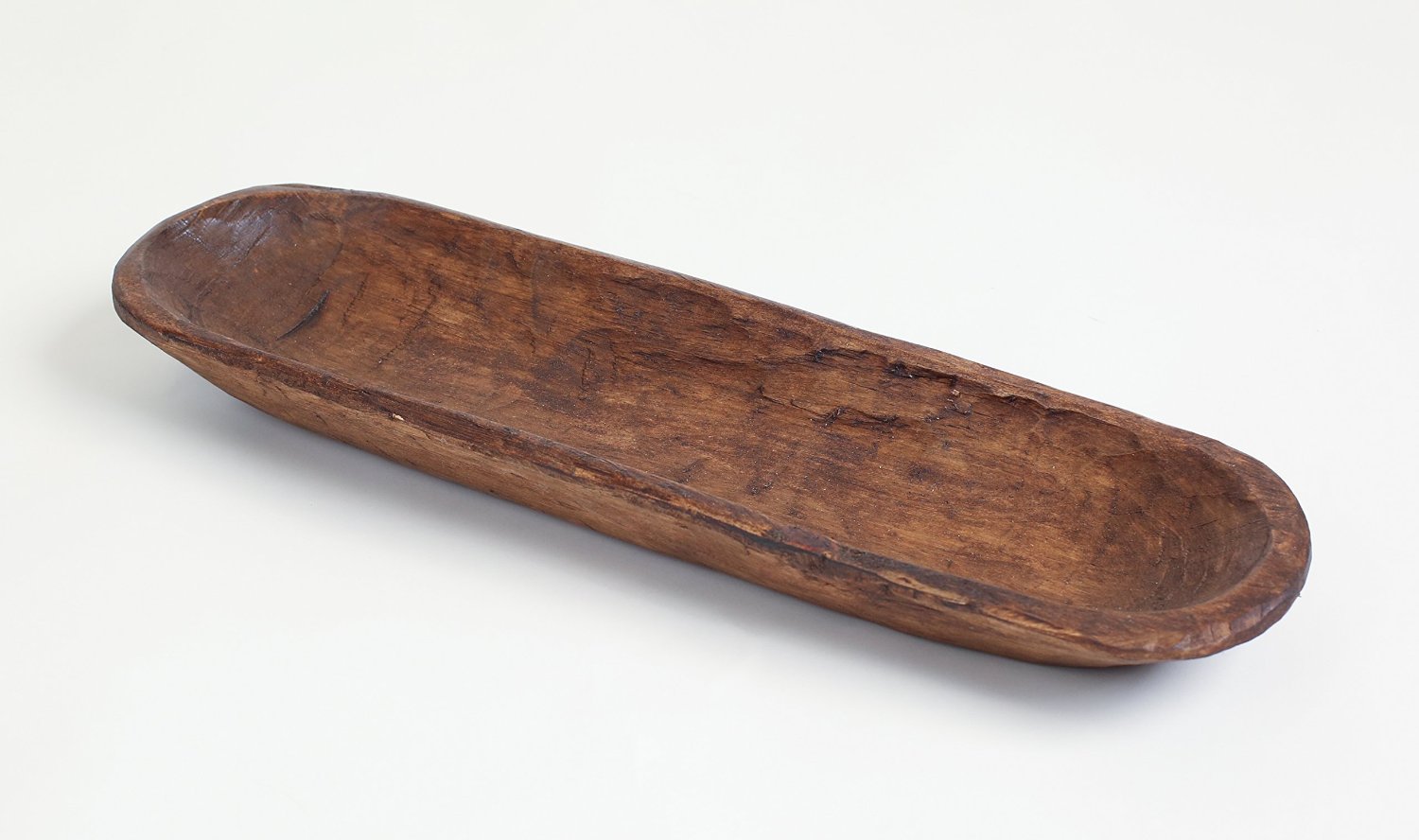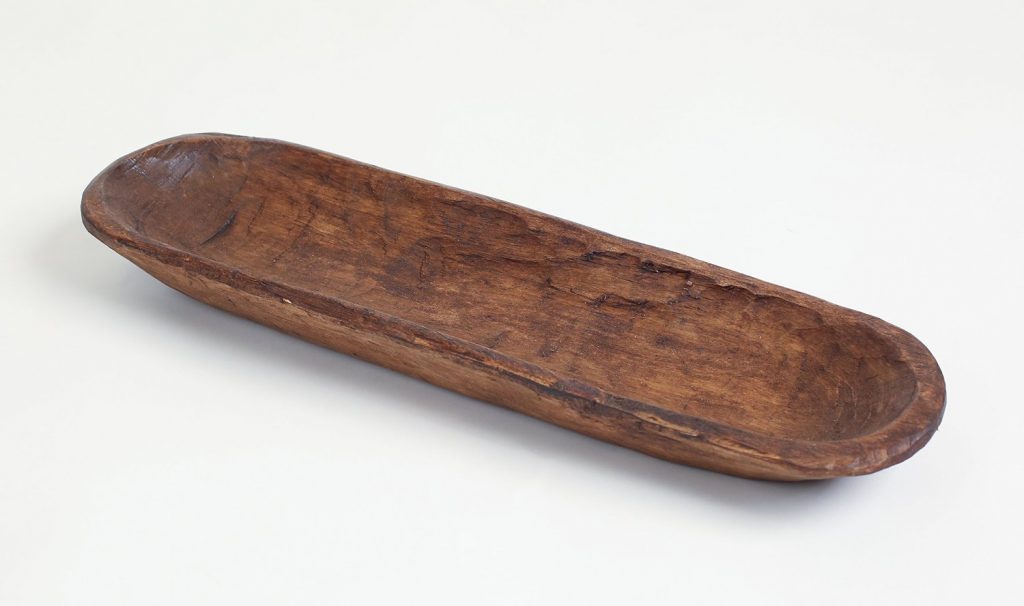 DESIGNER CANDLES & DIFFUSERS
I haven't found that prices are necessarily cheaper for most designer candles or diffusers on Amazon. However, if you're a Prime member and can save the shipping costs, it can add up quickly. I recently went to reorder another of my all-time favorite candle and diffuser from Anthro, but was going to have to pay $10+ in shipping costs. So, I searched Amazon and found both!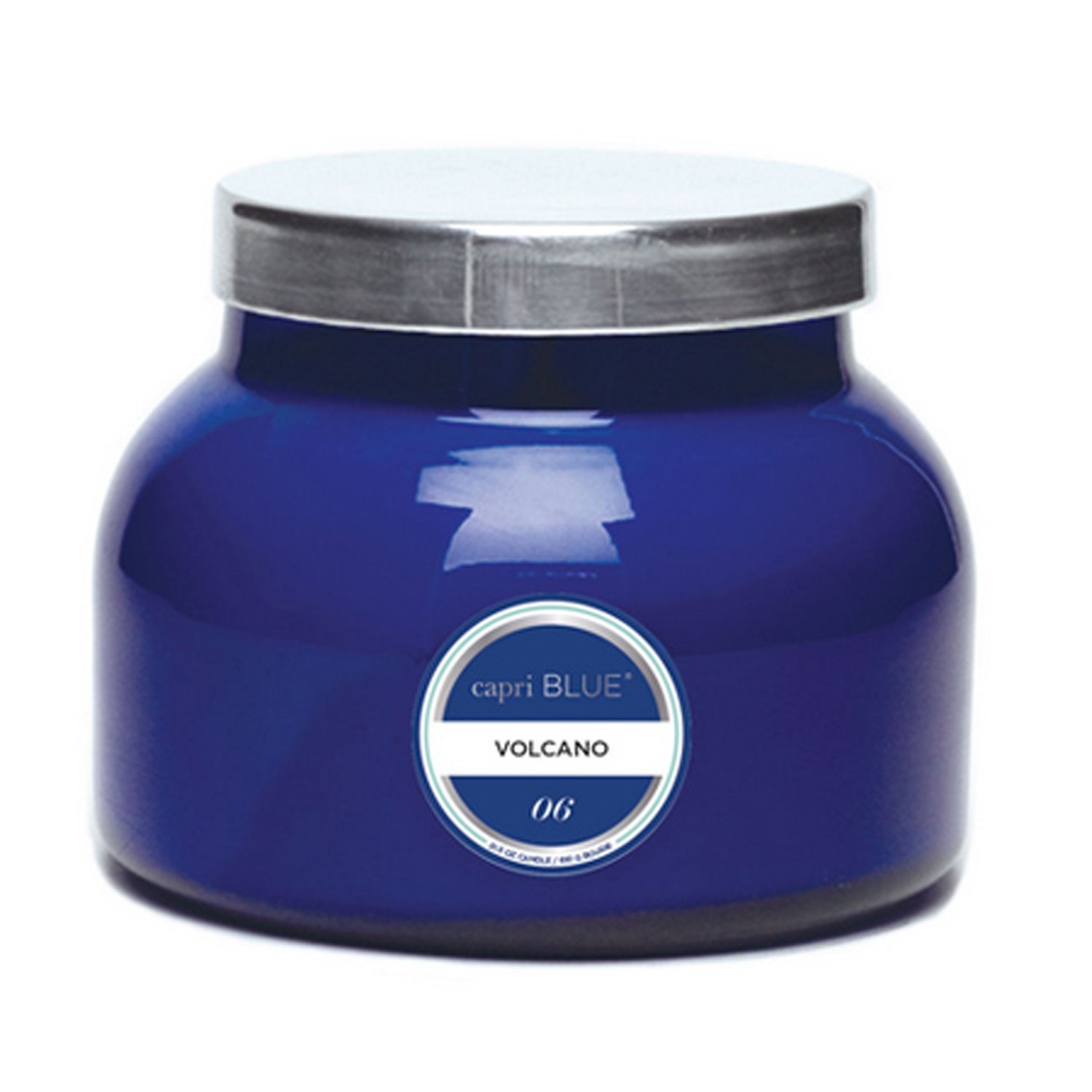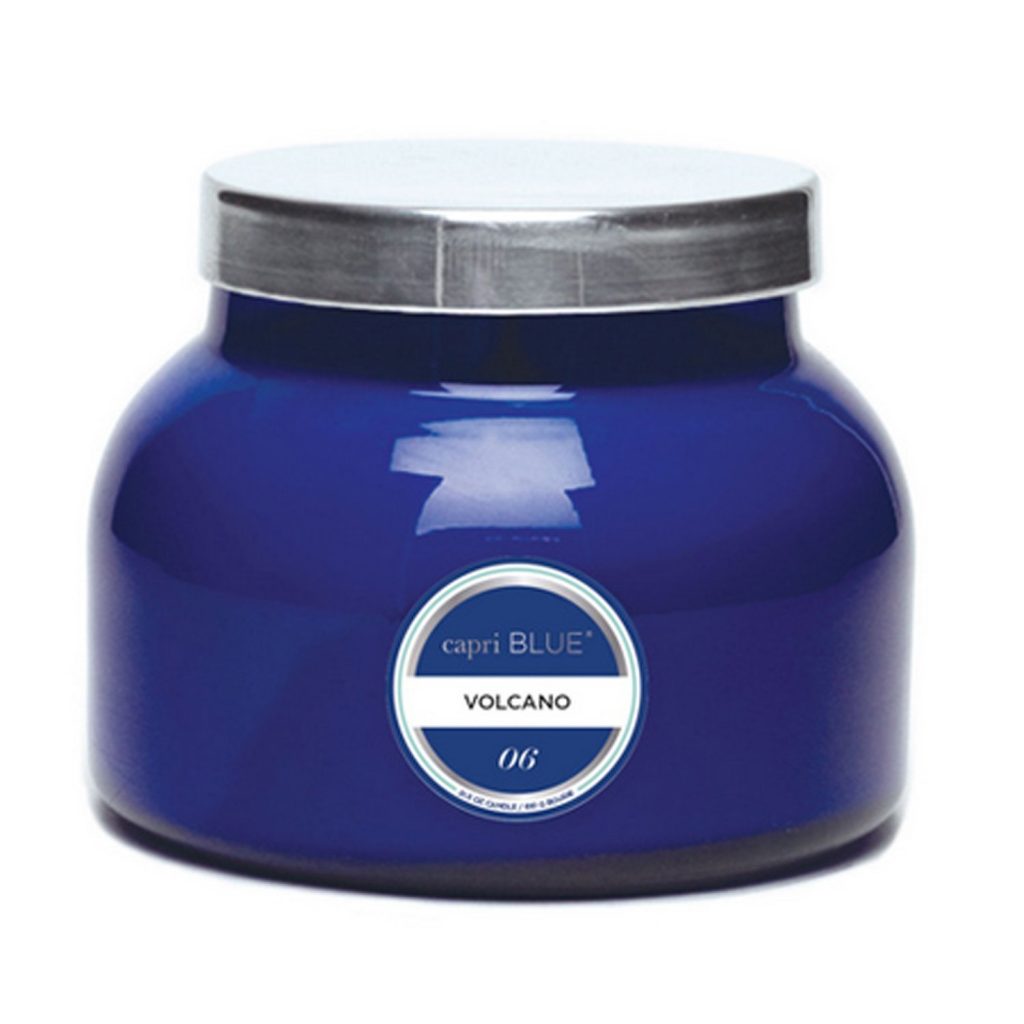 IKEA PRODUCTS
This is a relatively new discovery for me, but it's life-changing for those without easy access to an IKEA. Did you know you can find many of their products on Amazon? This blue and white striped pillow cover has been on my radar for some time. I'm also loving the wider blue and white striped pillow cover and this simpler version.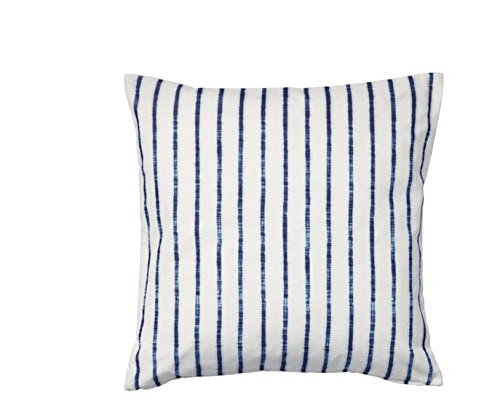 COFFEE TABLE BOOKS
I'm fairly certain that I've never purchased a coffee table book from a source other than Amazon. I really can't find a better price or selection. One of my favorites is Allegra Hicks – An Eye For Design. Endless Summer Cookbook (with the jacket off), India Hicks: Island Style,  and Habitat are a few other favorites.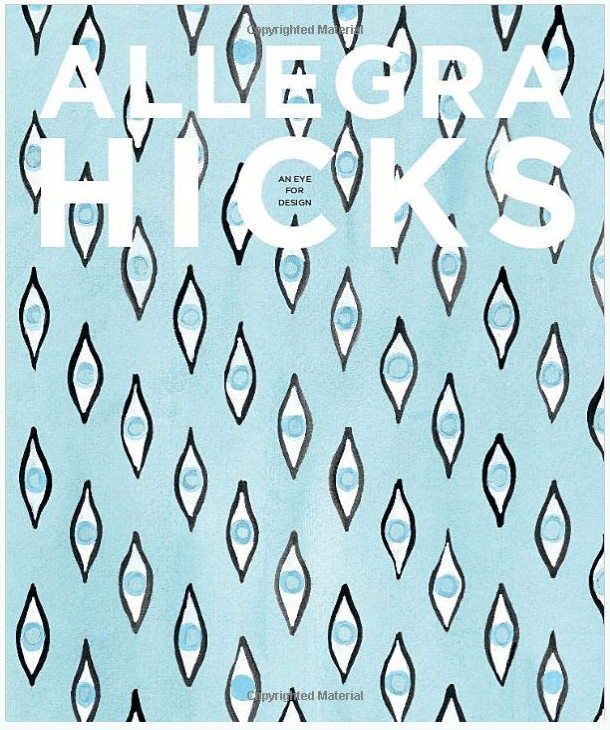 FAUX GREENERY
Good, affordable faux greenery can be nearly impossible to find. But, if you carefully weed through items on Amazon, you can find some gems. This is a product I'm always careful to read reviews for, but I've had good luck. These faux maidenhair ferns are a recent favorite, as I'm sure you can tell from all of my photos they've popped up in recently!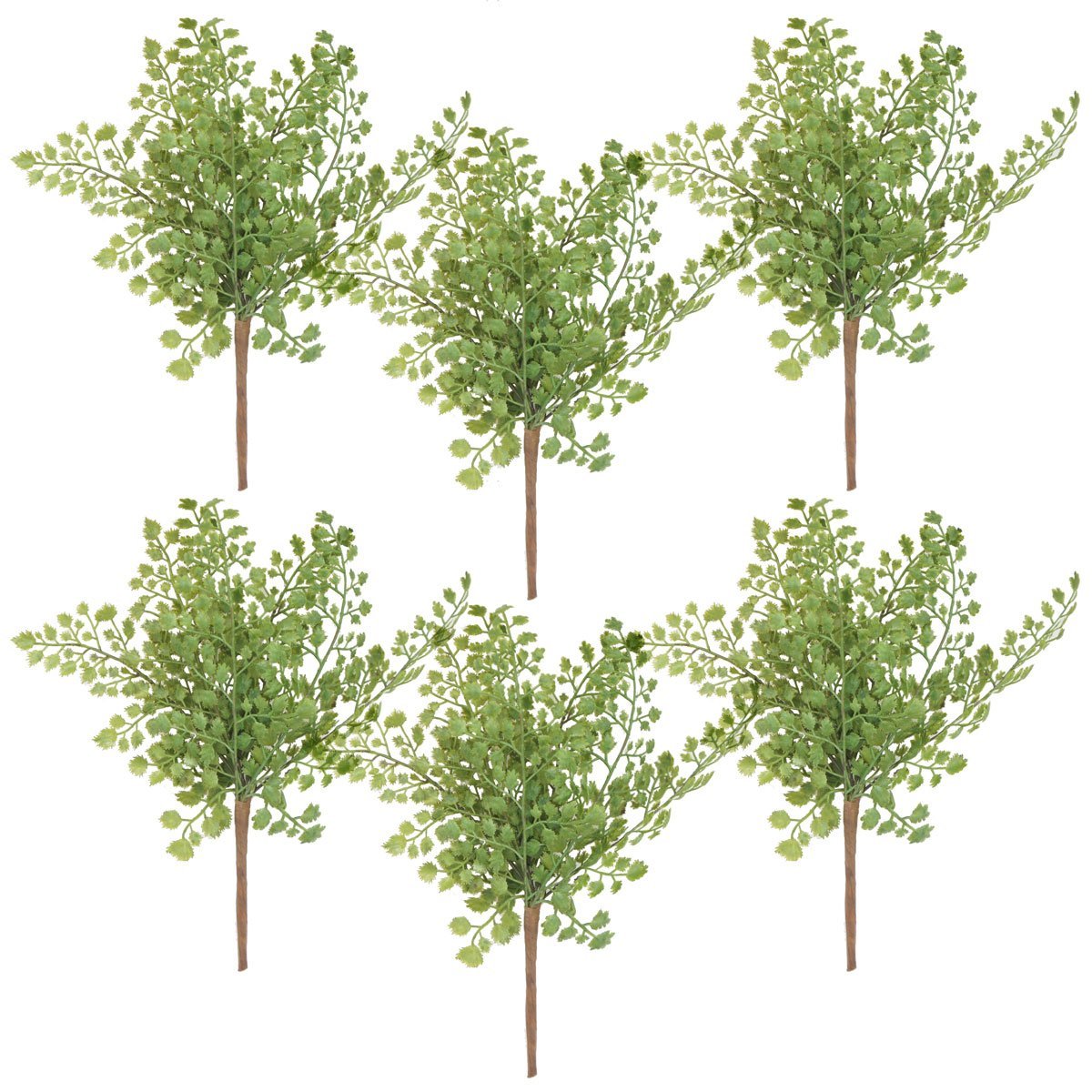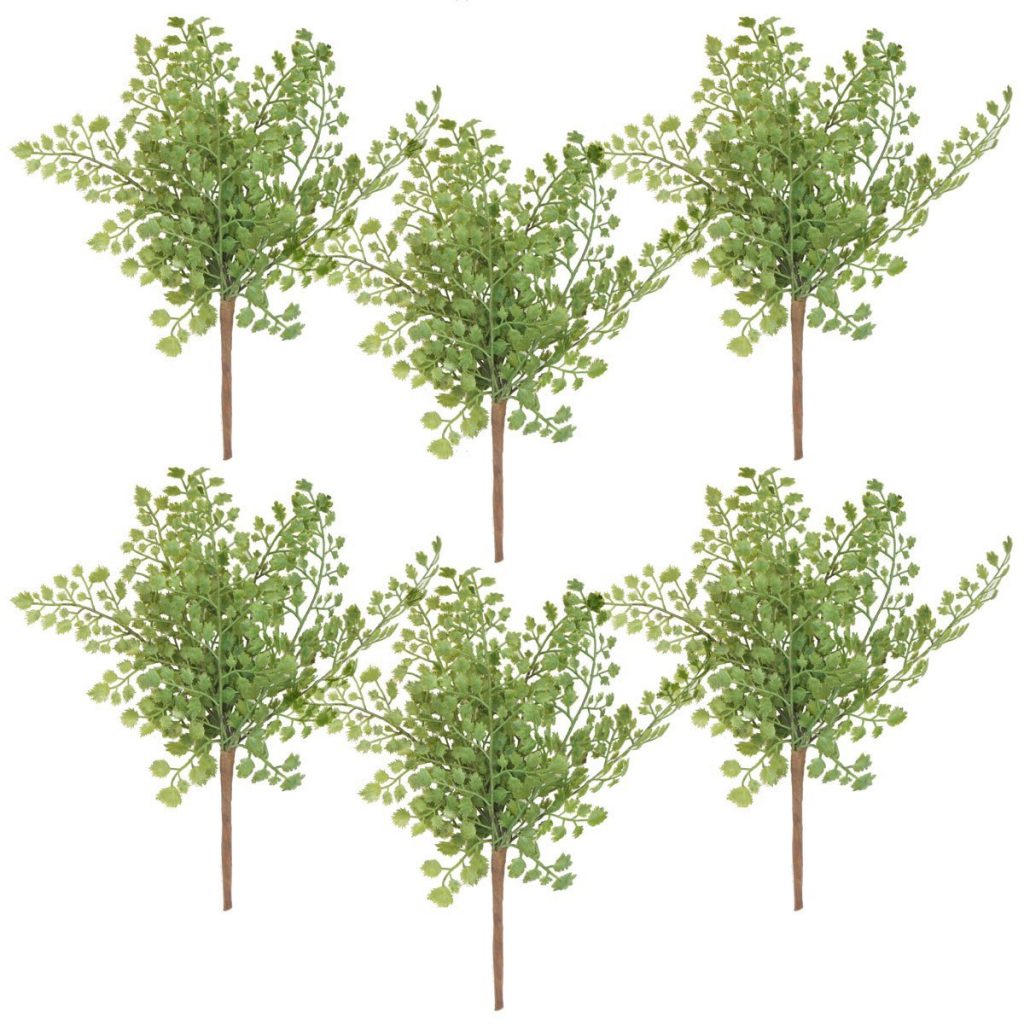 Are you aware of any other home decor items on Amazon that you can't live without? Is it a site you ever think to check?

If you would like to follow along on more of my home decor, DIY, lifestyle, travel and other posts, I'd love to have you follow me on any of the following:
Pinterest / Instagram / Facebook / Twitter / Bloglovin' / Google
disclosure: some affiliate links used in this post.
Linking up to: Thrifty Decor Chick