Well, the weather is turning colder so it is that time of year I want to start doing improvements inside our house, rather than outside. I feel like my house has improved a lot since we moved in, but I don't feel like any of our rooms are actually "finished." If they are painted, they need stuff on the walls. If they have stuff on the walls, the walls need color.
My first project may be to paint our guest room. In the last Pottery Barn magazine there was a room decorated similar to ours (in all black and white) and the walls were a gray color. It just looks so calming which I think would be perfect in there. See below (it looks a lot bluer in the online photo than in the catalog so I may have to go scope it out in person but I included a photo of it in another room and it definitely looks more accurate). I have also included a reminder photo of the current room. Let me know if you think the maple furniture would go okay with that paint color: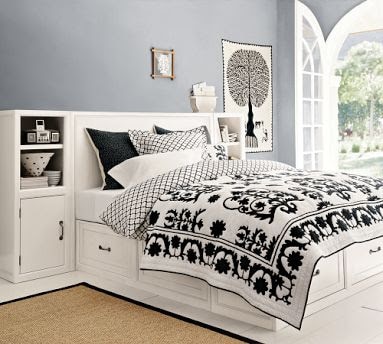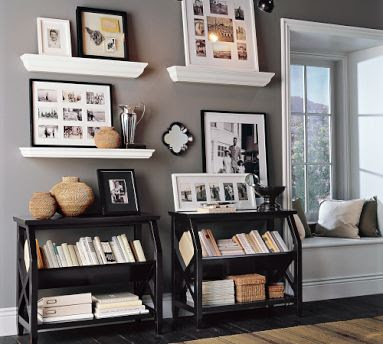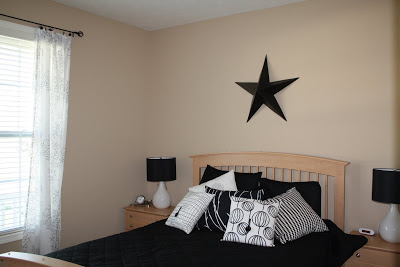 We need to get a new coverlet (white) since Bearcat & Bailey love to sleep in there and their fur doesn't complement the current black one all that well. I also want to get something cool for above the bed – the star is there because it wasn't being used anywhere else, but I am not sure it is right for that room.
I am sure I will cook up many more project ideas over the next few weeks. I also love the paint colors in these rooms but don't know how well they will work out in our house. I have also included the PB paint color guide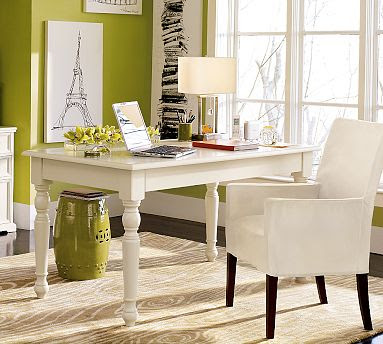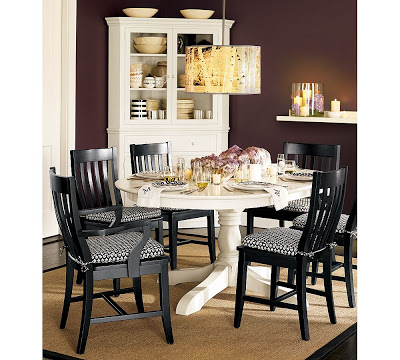 And, I really REALLY want this project table and computer/office desk (I included a couple of this because it is worthy of multiple photos – I love that you can swap out pieces and comes in several finishes). I know it will never happen, but I love dreaming about them. How cute would I look blogging in these rooms? 🙂 All images are from Pottery Barn.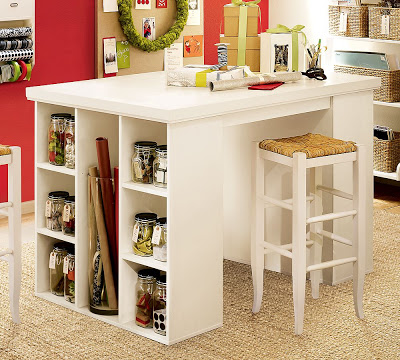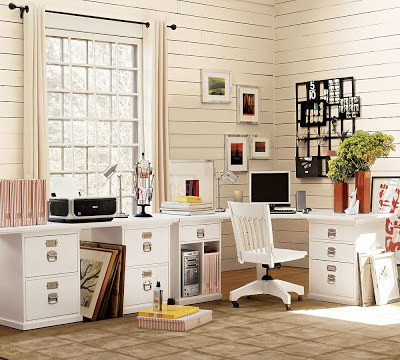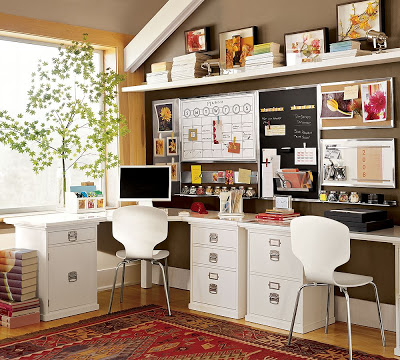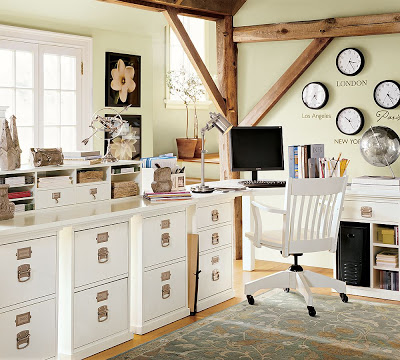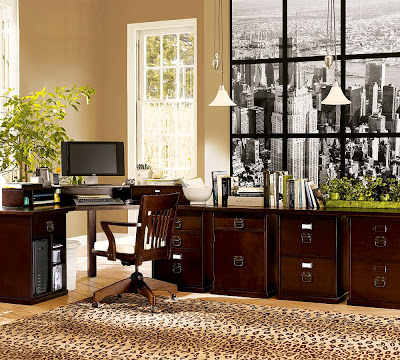 Stay tuned for the changes!