How is it already November? To be honest, I was that crazy person that went out and bought a Christmas tree yesterday. Seriously.
But, as the weather has taken a turn to much colder temps and the leaves are almost gone from our trees, I think it's apparent that winter is much closer than I'd like for it to be. On cold days, I love to curl up in bed with a good book and the blankets piled high.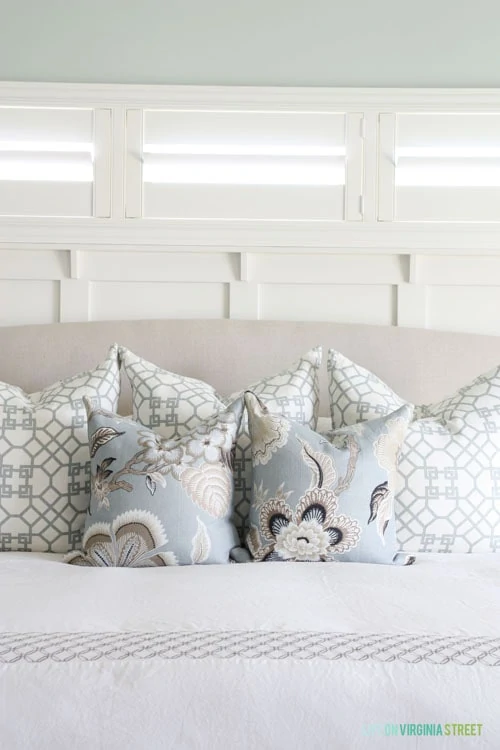 I've always been an avid reader. As a kid, I would save all of my hard-earned babysitting money to buy new books.
As an adult, my love for reading has continued. I honestly think that the first month that the original NOOK eReader came out, I was one of the first to own it. One of things that most attracted me to it was that it was truly only a reader (so I wouldn't be tempted to play games, check Facebook, read texts, etc.). My favorite feature of all is that the screen read like paper. It may not seem like a big deal, but nothing frustrated me more than a screen with a glare when I was trying to read (think: in the sun on vacation with no reading).
I recently added the new NOOK GlowLight Plus to my collection and I couldn't be happier with it! Not only is it slim, but it is waterproof, scratchproof and dustproof – perfect whether I'm lying in bed reading or using while I'm traveling. Click here to read all about it's other impressive features! To say I'm obsessed may actually be an understatement.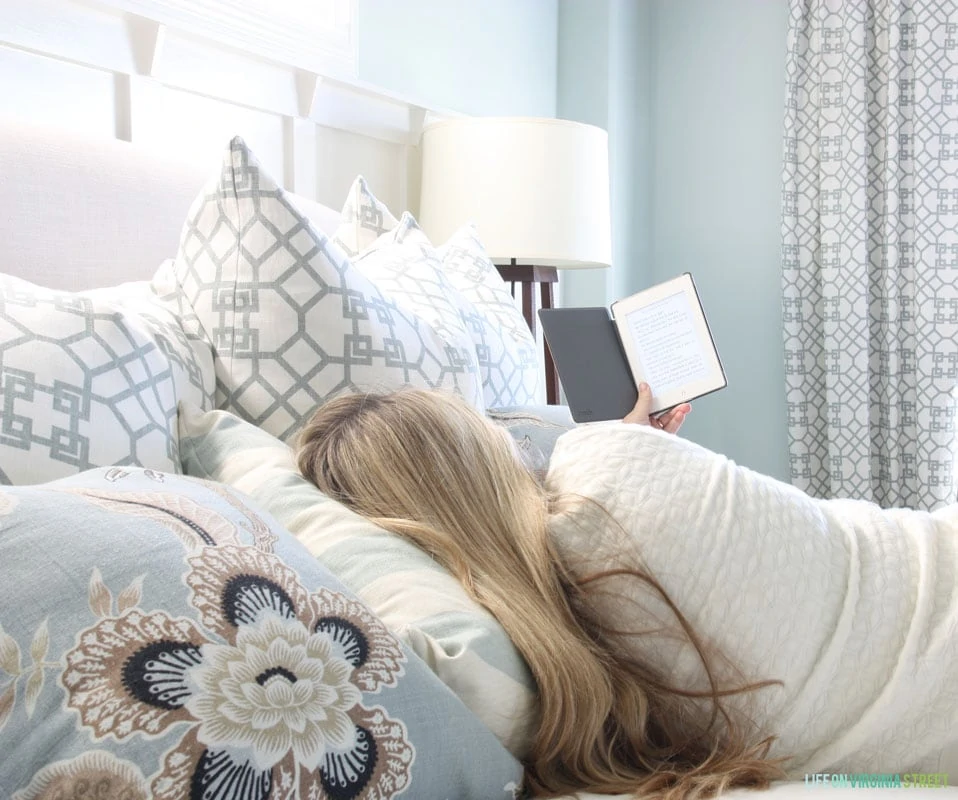 Because it is a true eReader, I feel like it is for the avid reader. Those of us that like to escape into our books, and not be distracted by outside activity. The NOOK GlowLight Plus is a little smaller than my original NOOK, and quite a bit lighter. So, none of those "dropping the book on your face" moments like I've had in the past. It also has built-in ambient lighting which is perfect in the sun or low-light situations.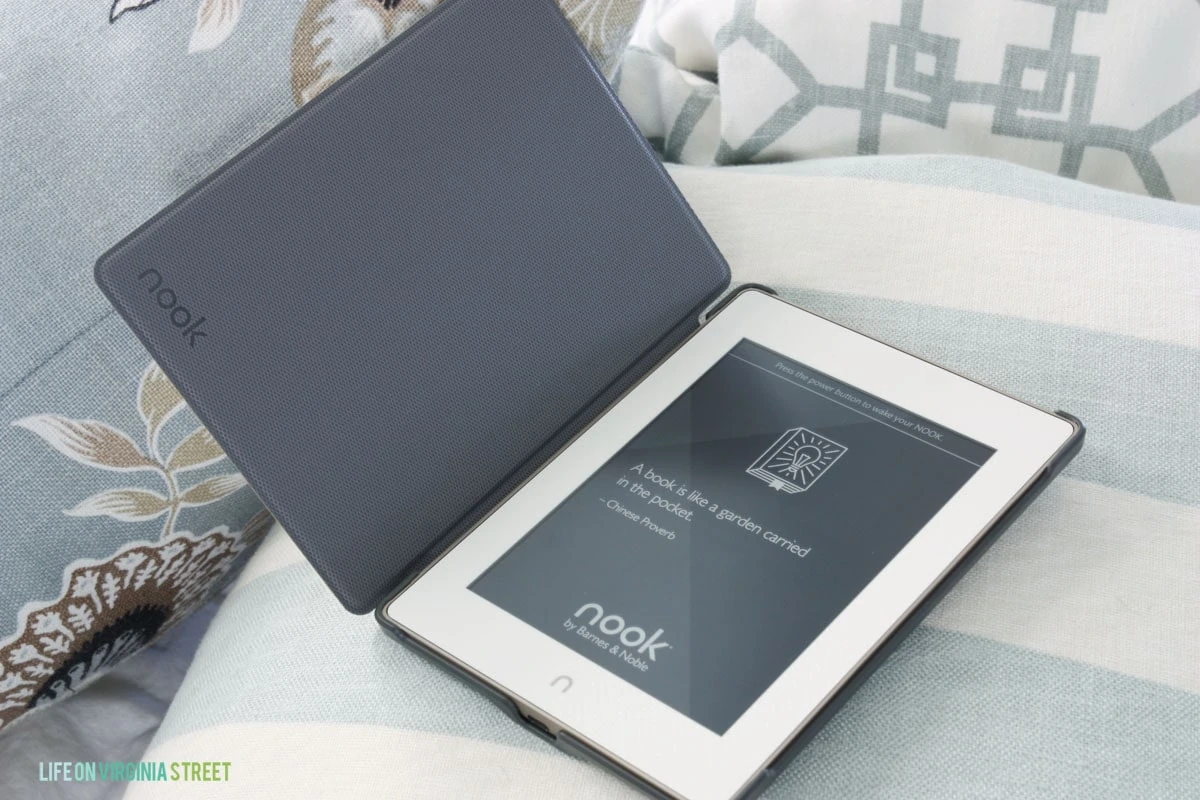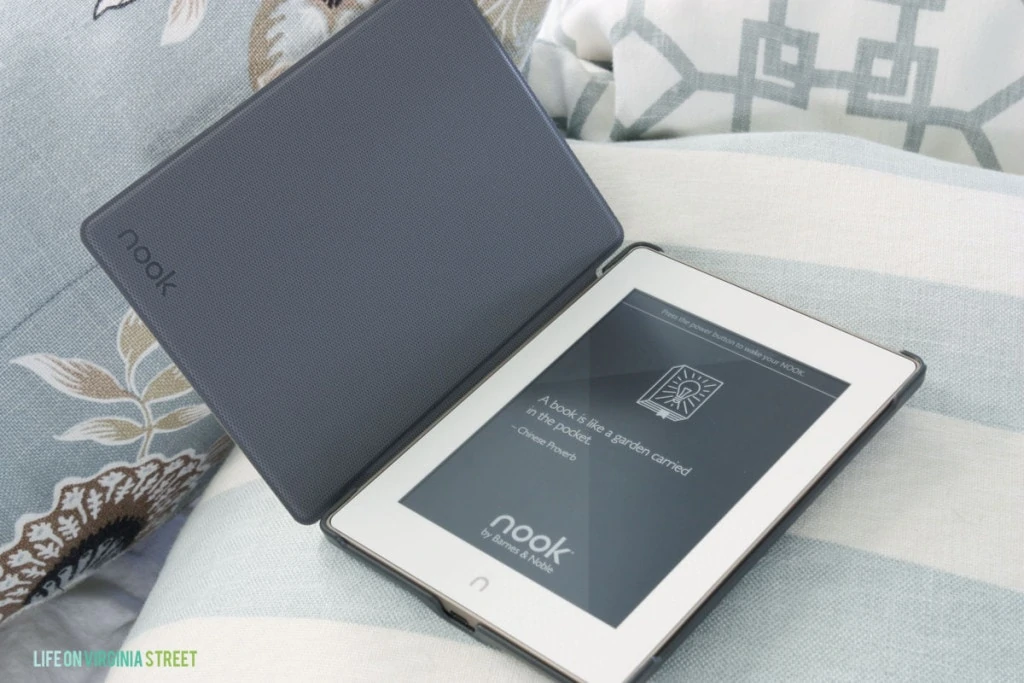 I ended up buying this cute NOOK cover (you can see all of the available covers here). For me, besides the obvious protection they provide, the covers help it to feel like you really are reading a traditional book.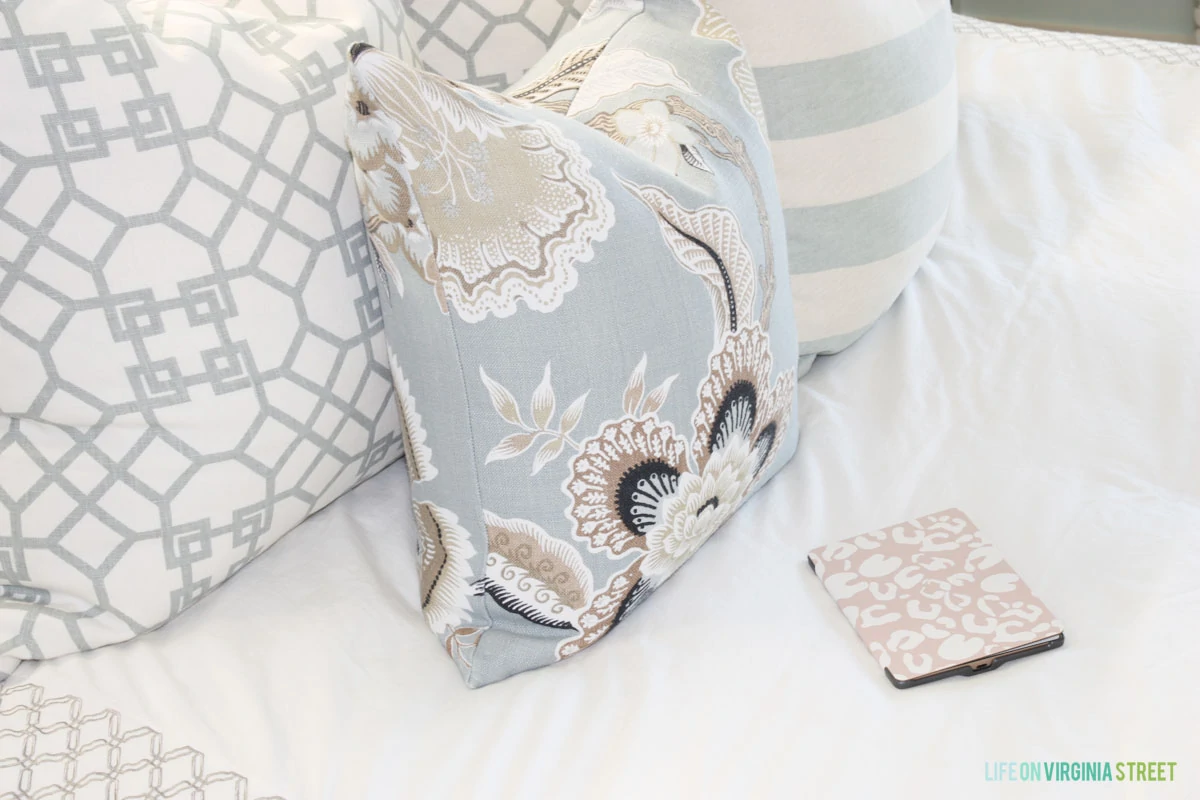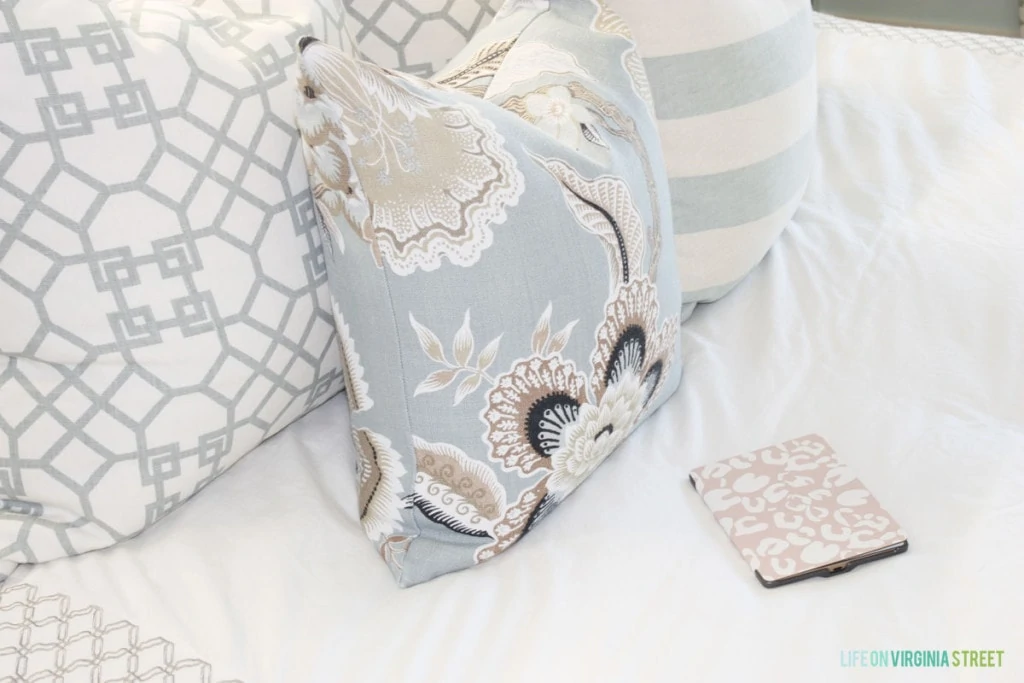 My latest obsession (aside from this new NOOK) is the Outlander series. I realize I am really far behind given that I just started reading it. I'm about a fourth of the way through the first book and I can't put it down! Let's just say I've had one too many late nights the past week or two.
Have you tried the NOOK GlowLight Plus yet? If not, and you're an avid reader, I think you'll love it! It would also make the perfect gift for the book lovers in your life.  Are there any other books I should be reading?
If you would like to follow along on more of my home decor, DIY, lifestyle, travel and other posts, I'd love to have you follow me on any of the following:
Pinterest / Instagram / Facebook / Twitter / Bloglovin' / Google
Disclosure: Some affiliate links used. This post was sponsored by Barnes & Noble, but as always, all thoughts are my own.