For those of you who don't know, we have cats in our home. Four, to be exact. I'm certain at least 90% of people I tell this to are completely shocked by the sheer quantity of pets in our home, but we wouldn't have it any other way!
With that being said, it is so important to both my husband and me to not only provide a great environment for our fur babies but to not make it readily apparent to everyone who enters our home that we have four cats. The last thing we would ever want is for someone to walk into our home, take one sniff of the air and think, "oh, you must have cats." So, today, I thought I would share some tips to help keep a beautiful (looking and smelling) home with pets (the tips don't just apply to cat owners)!
Items that are a "must" on our list of things to keep our home fresh:
Scented candles
Lightweight vacuum to remove fur from our hardwood floors – we use this one
Scented laundry boosters
Air fresheners
It may sound like a long list, but in reality, it makes life so much easier (and fresher) around our home! Now, in full disclosure, we do have a cleaning lady who comes to our home once a week. But with four cats, it is important we keep things up throughout the week until her next arrival, to ensure our house is presentable and as fresh and clean as possible throughout the week. As you can imagine, things can get bad quickly when you live with four cats if you don't keep things up on a daily basis.
We spend many evenings on our couches catching up on our latest shows, and that usually involves a cat or four snuggling up with us. I like to keep our blankets hair-free and fresh (I'll share more on that in a minute). The fur mitt works well for keeping the backs of the couches fur free and it is amazing how much quicker they pick up the fur from other gadgets I've used in the past. A few sprays of air freshener on a daily basis help keep the "cat" smell at bay and helps my home smelling fresh. After a few minutes of effort, the space is clean and refreshed!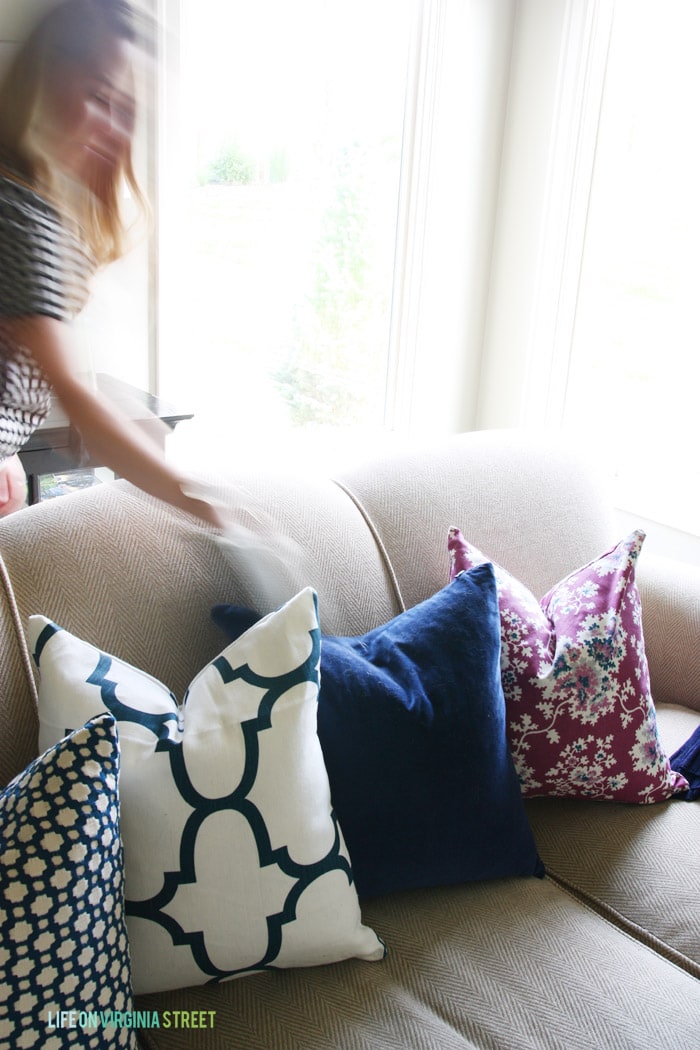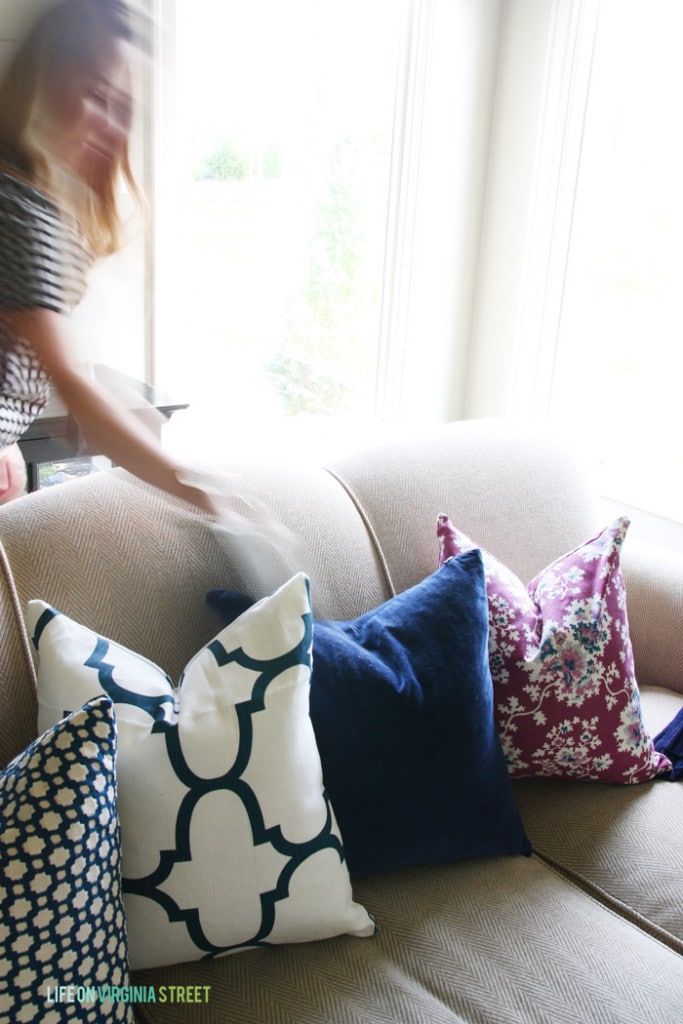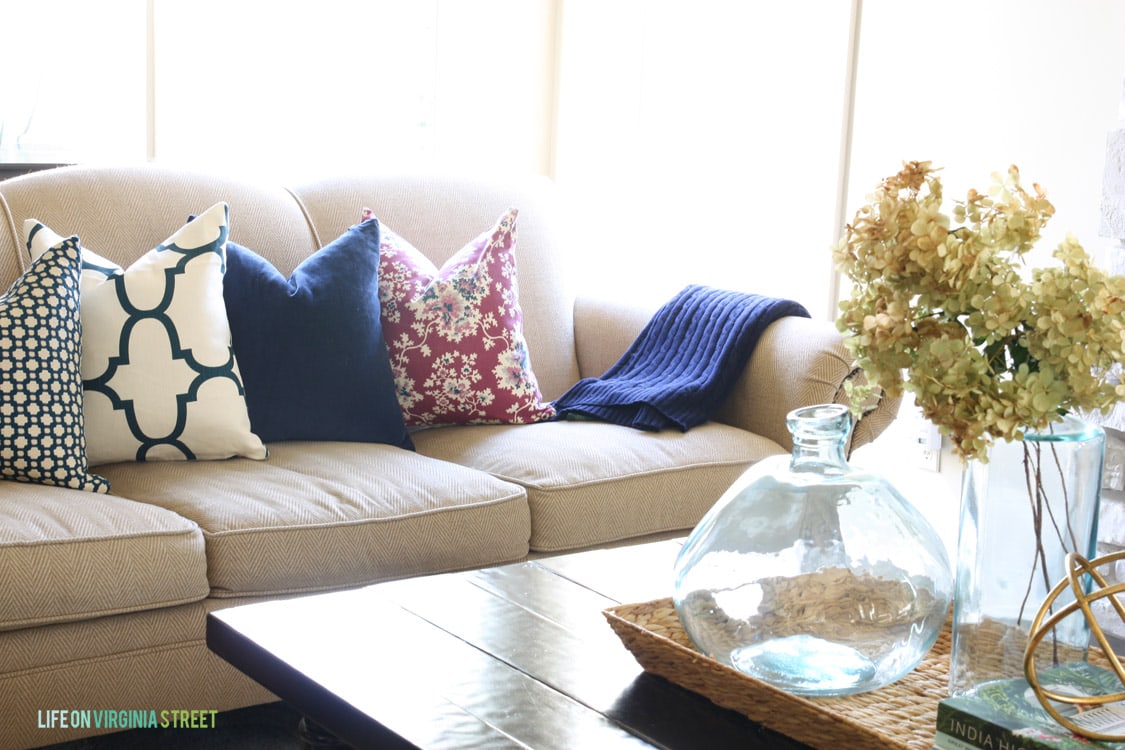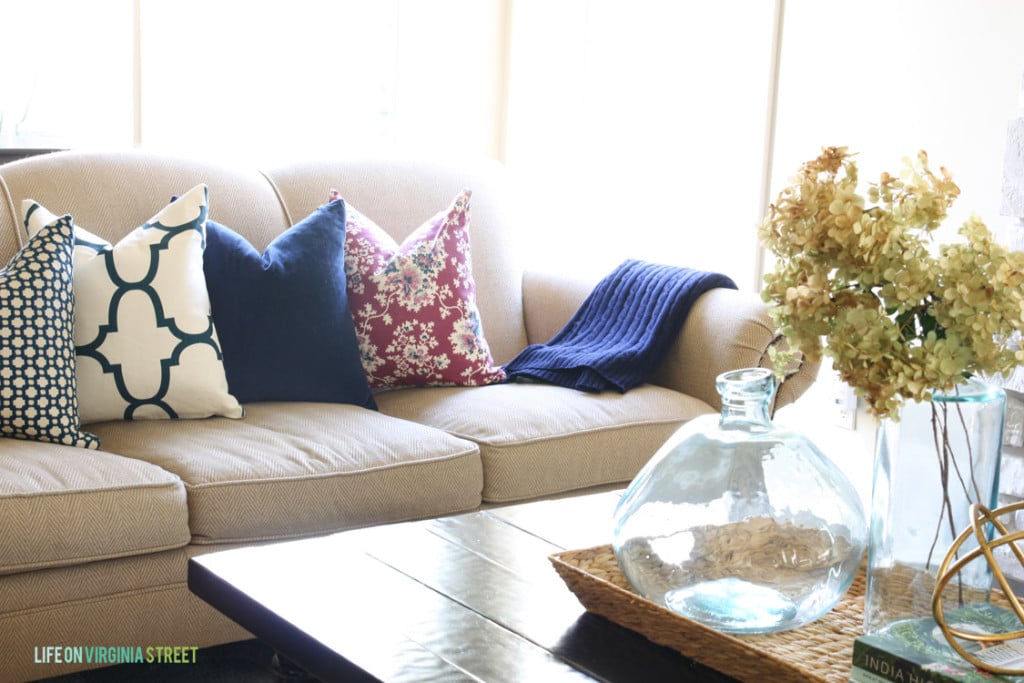 In our dining room and kitchen areas, I love to burn yummy-smelling candles. Sometimes they'll smell like food or flowers, but other times, I use a fresh linen-like scent to just give off that clean vibe. This usually happens on the weekends or when I'm in deep-clean mode and want a truly clean smell. This candle is fittingly called "Fresh" and it is exactly that! So good!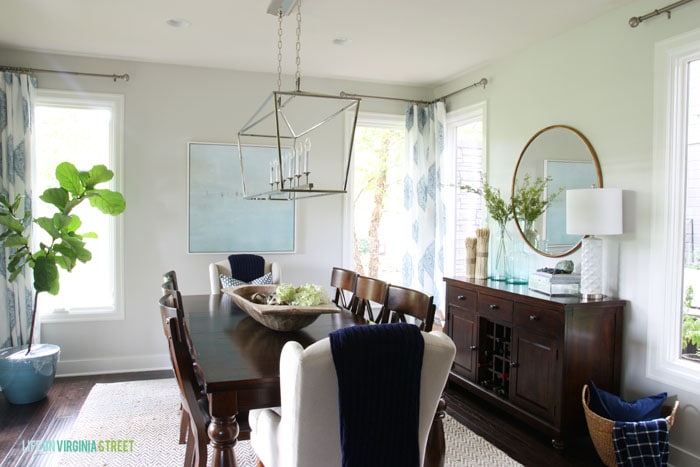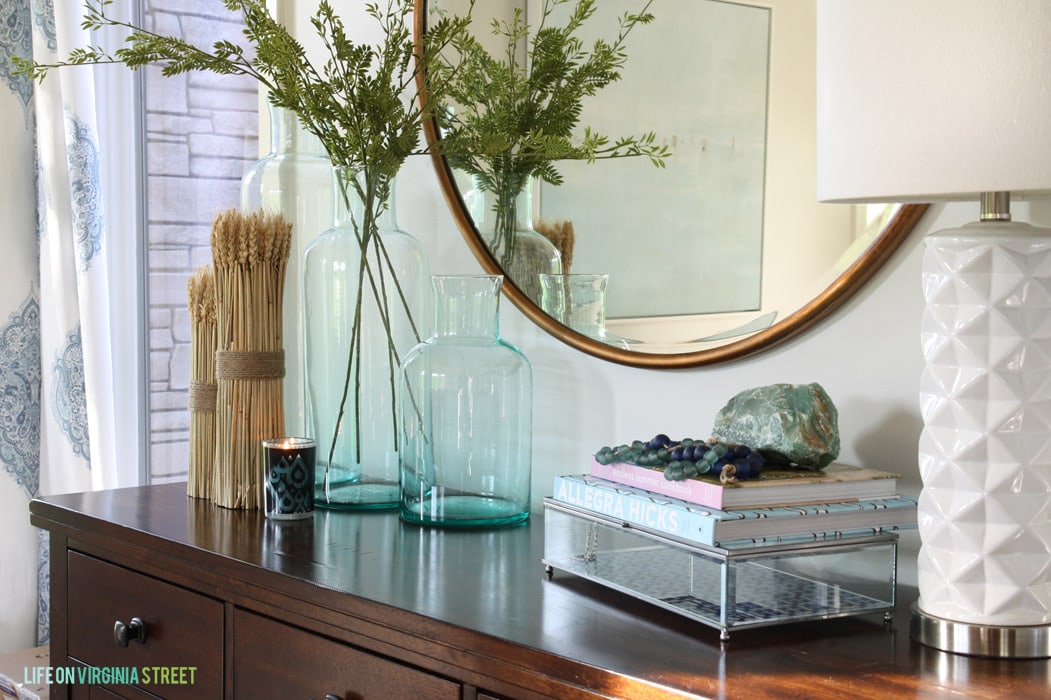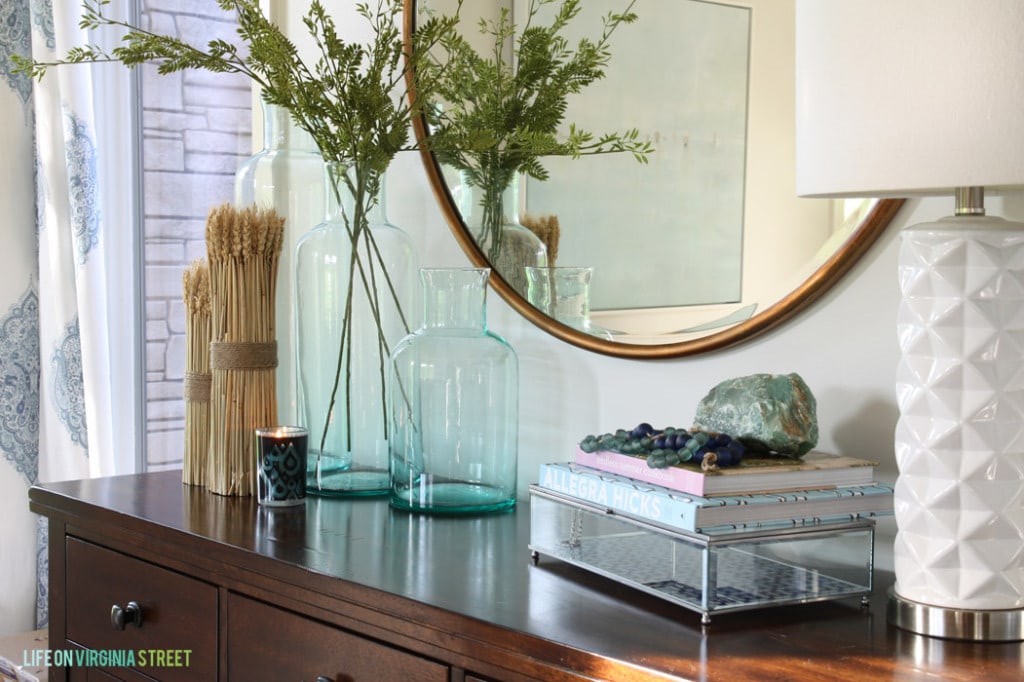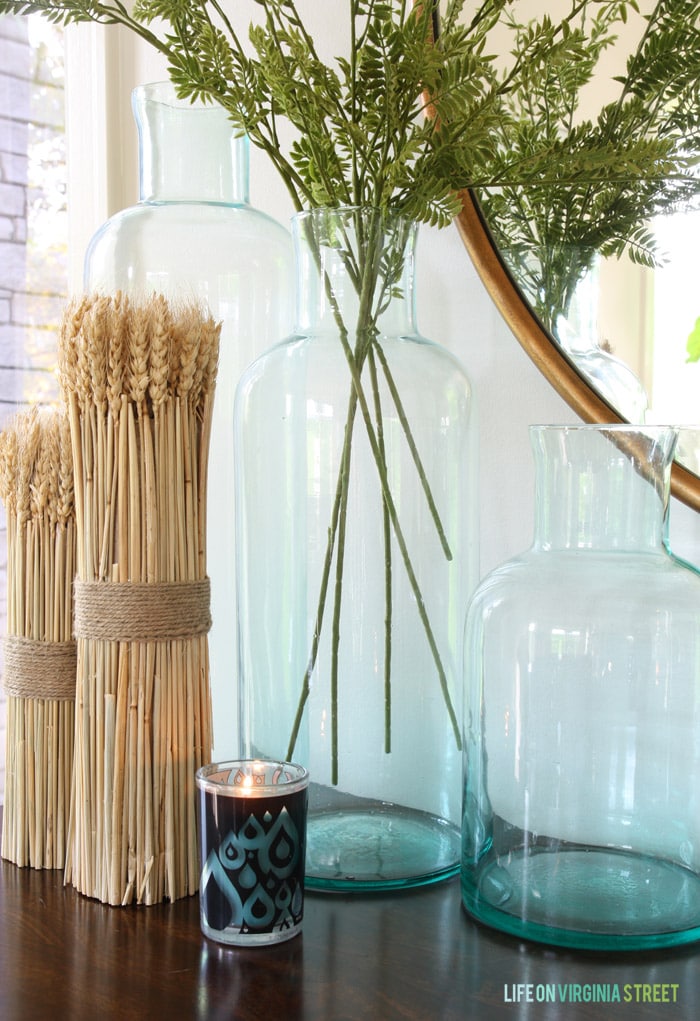 In our entryway, we have to frequently lint roll the lamp shades, because our smallest cat Henley loves to wait for us on the table when we get home at night. Unfortunately, she is known for showing her love by rubbing her face all over the lampshade. It's pretty obvious if we don't lint roll frequently! The lint rollers are obviously always on hand for us to use on our clothes as well.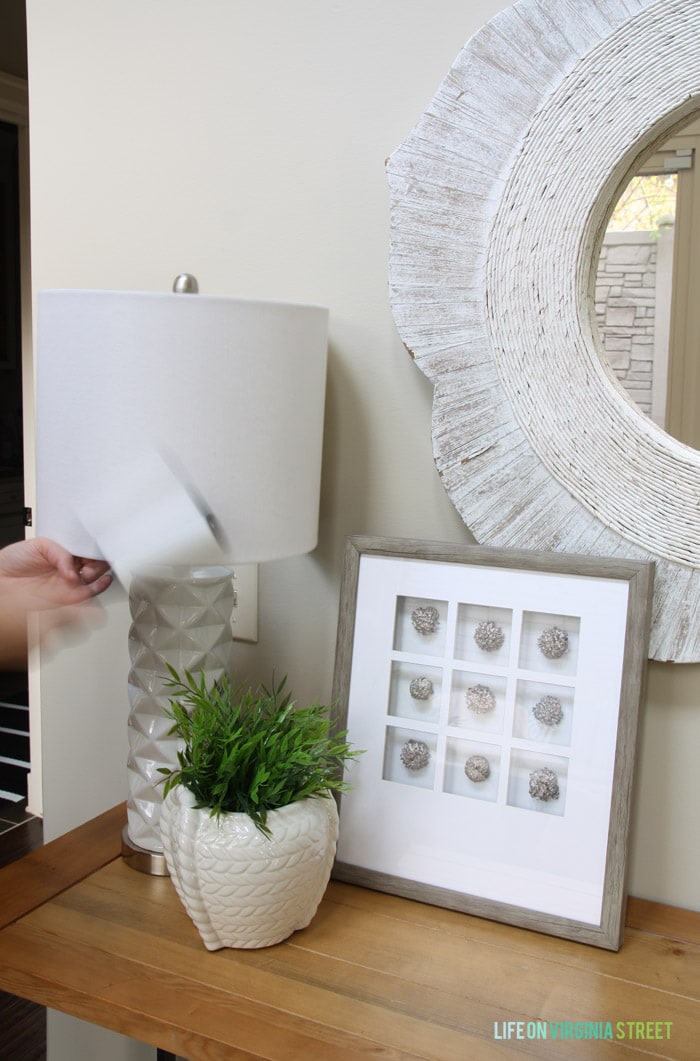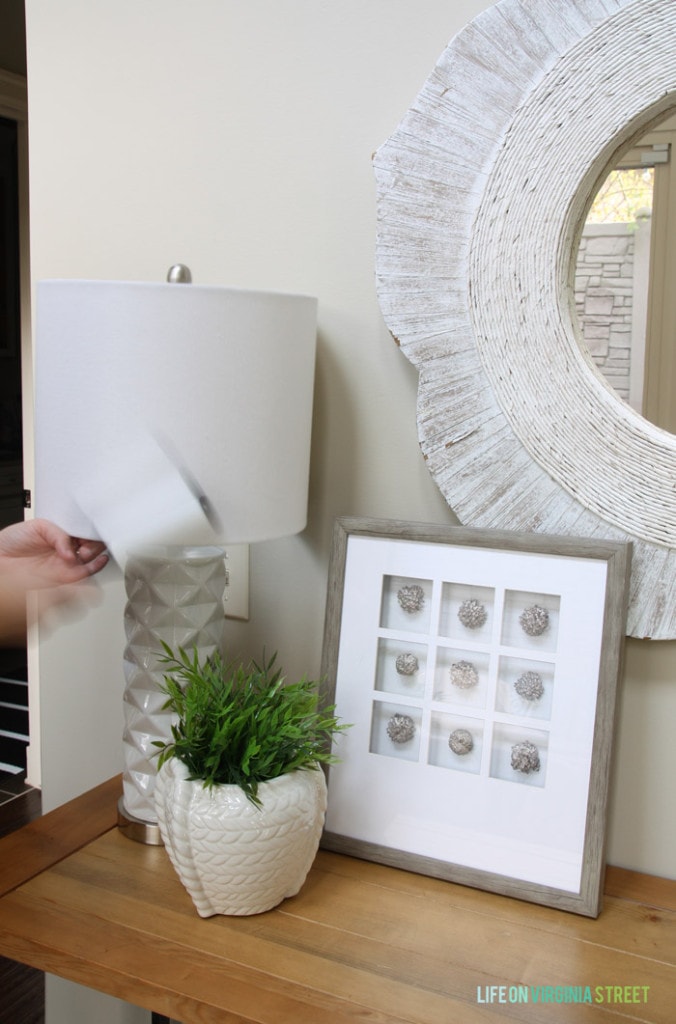 To keep our throw blankets clean and fresh, I wash them fairly frequently. This helps to remove the hair, but I also like to add a scent booster to the wash so that they continually smell good until the next time we wash them. I love this "Fresh" scented laundry booster because the scent can last up to 12 weeks, helping keep that just-washed feeling to the linens.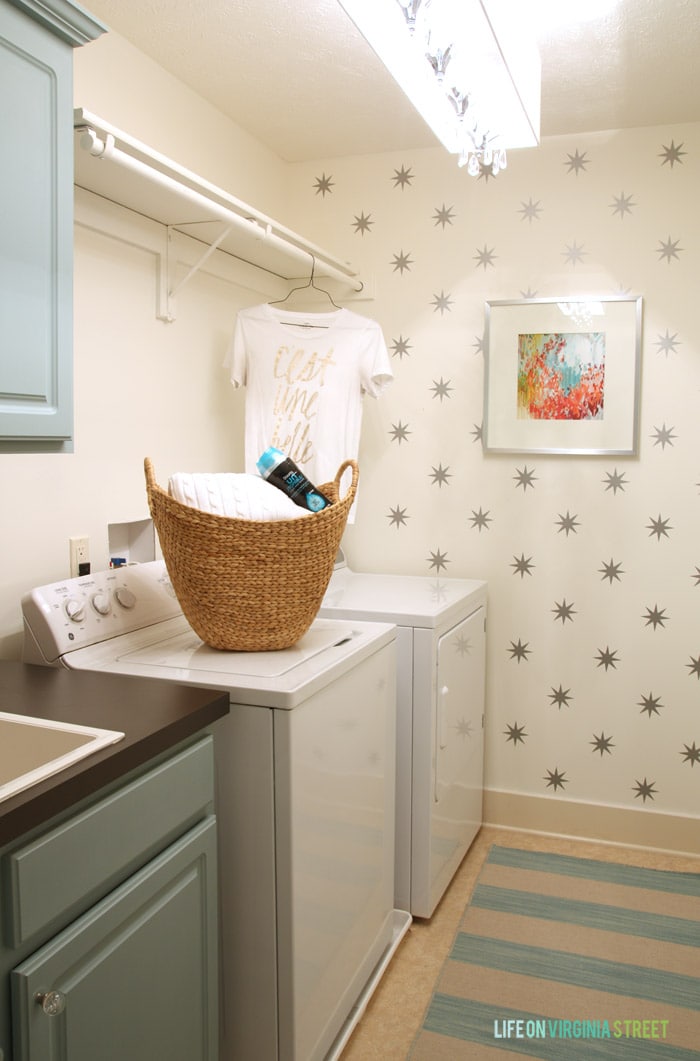 As far as litter boxes go, our basement is unfinished so the cats have a room with all of their boxes and an area where we feed and water them. This helps to keep the main areas of our home free from the pet supply clutter.
I may be a bit biased, but these adorable four faces are the cutest in the world and it is definitely worth the extra effort to keep them happy and our home looking and smelling great!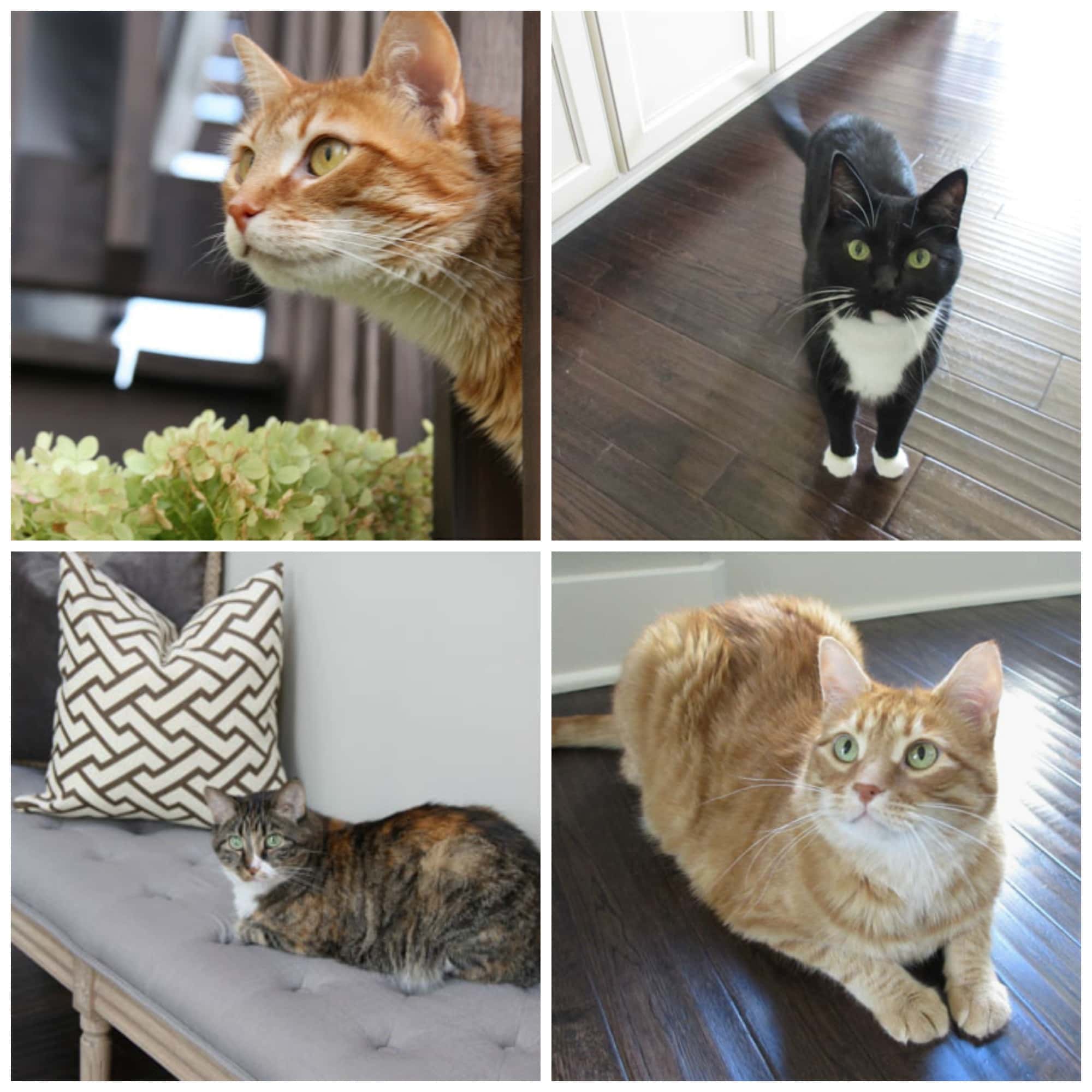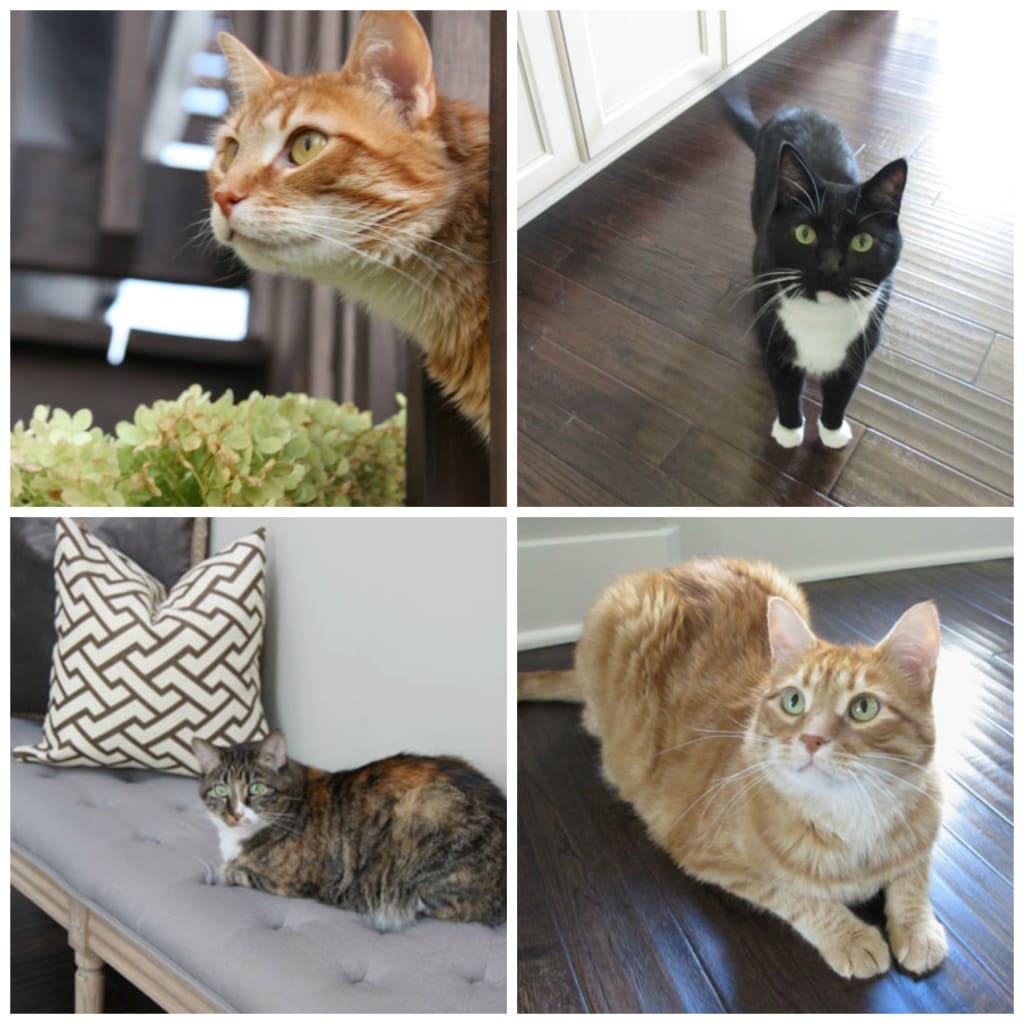 Life with four cats is definitely crazy, but with these simple updates on a regular basis, we can keep our home beautiful and smelling fresh on a daily basis! Do you have other helpful tips to share for keeping your home fresh and clean with pets?
If you would like to follow along on more of my home decor, DIY, lifestyle, travel and other posts, I'd love to have you follow me on any of the following:
Pinterest / Instagram / Facebook / Twitter / Bloglovin' / Google
disclosure: some affiliate links used